This Bella Fascini blog brings a little inspiration for a Bella Fascini winter bracelet.
Though we haven't yet reached Christmas, the time for shopping holiday bracelets is now complete. The Bella Fascini Winter Sale is ongoing however so we decided to share a little winter bracelet inspiration for those of you still wishing to take advantage.
Remember spends of $100 or more on Bella Fascini qualify for a 25% saving on the order. Shipping is free within the USA and free internationally on spends of $40 or more.
Our Bella Fascini Winter Bracelet is brimming with moose and dazzling CZ beads. The inspiration for this combination is that of a winter forest. Thick frost an snow covers everything but just the occasional hint of green flashes through. This will be particularly apt in late January as those earliest Snowdrops begin to appear with their bright green shots.
At the forefront here is the Summer Moose, clutching his tree.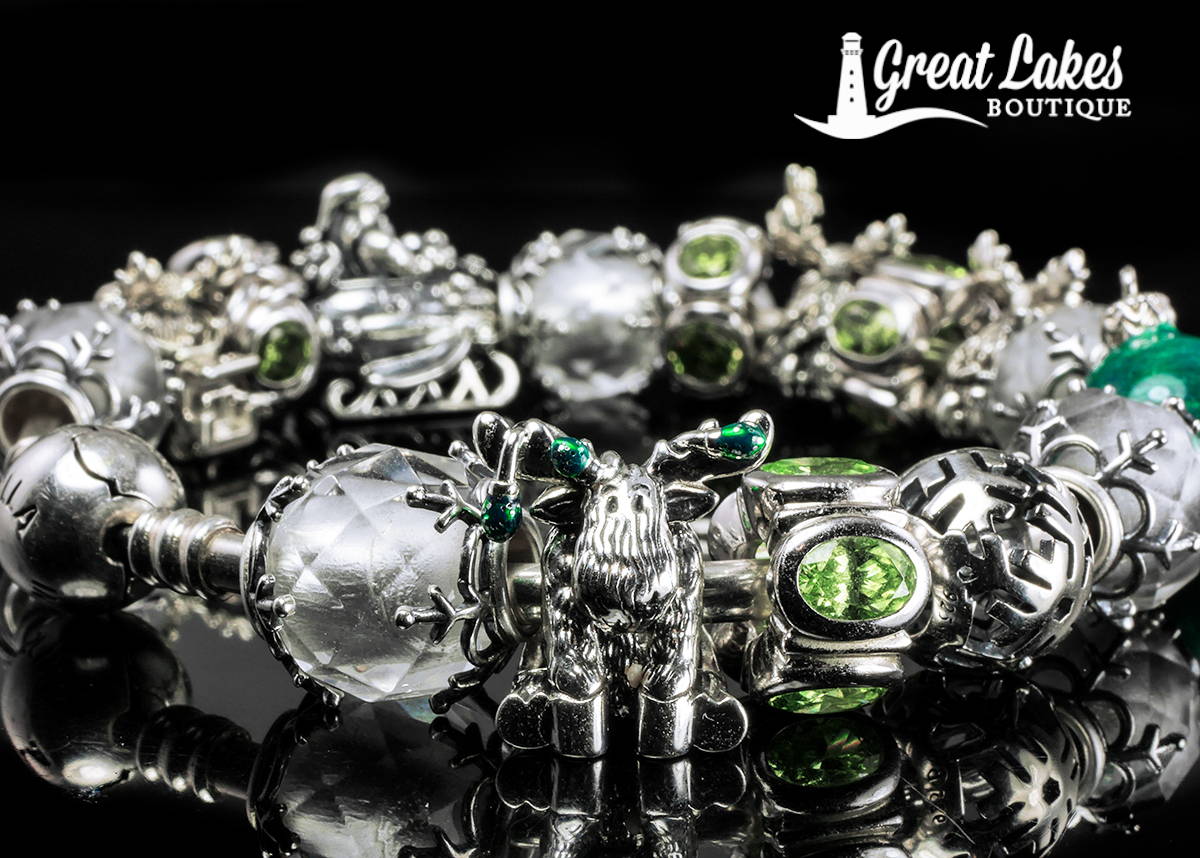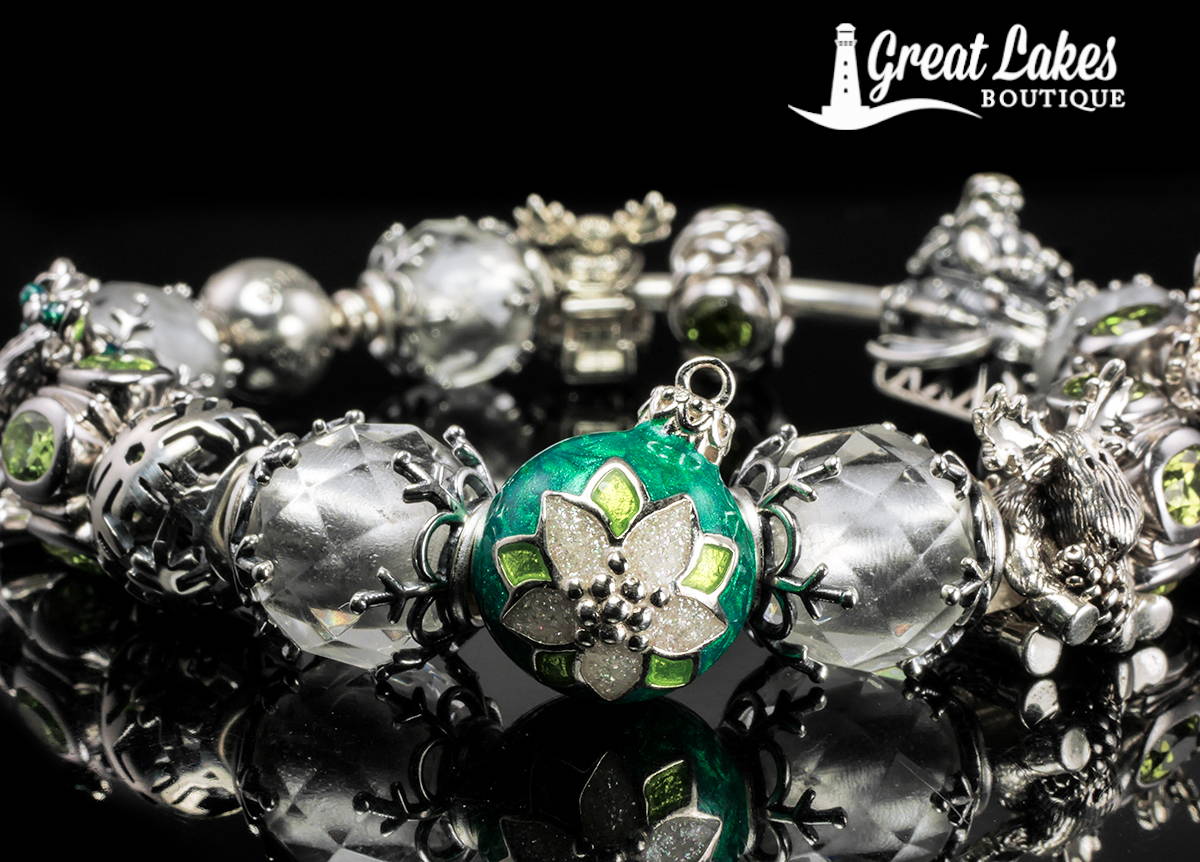 The enamel decoration beads, like the moose, have been incredibly difficult to keep in stock. Pictured here is the green version but the blue is still on the website and would look just as effective here, perhaps even more so with the wintery blue enamel.
Though the bangle is predominantly Bella Fascini, you'll notice some of The Palace of Amber Icy Snowflakes and also the limited edition Rocket Sleigh. Even the forest inhabitants enjoy Santa ;)