This charm bracelet blog brings the preview of The Palace of Amber Midsummer Night's Dream, event bead for Bead Bash on the Lake Spring 2020.
Bead Bash on the Lake begins on Friday (actually Thursday night / Friday morning at midnight.) Today we can finally unveil the last event bead as The Palace of Amber Midsummer Night's Dream.
The Palace of Amber Midsummer Night's Dream introduces a new style of bead to the line. This time around rather than using a decorative core, that beautiful silverwork has been extended to encapsulate the entire central stone.
The design itself features a rose, both in full bloom and in bud, decoratively encasing a rhodochrosite stone, chosen for it's blush pink coloring.
With this new style comes a new core too. The brand name is engraved around the exterior edge on one side, on the opposite side you'll find the silver hallmark, brand mark and as an extra commemorative touch for this exclusive, GLB is marked too.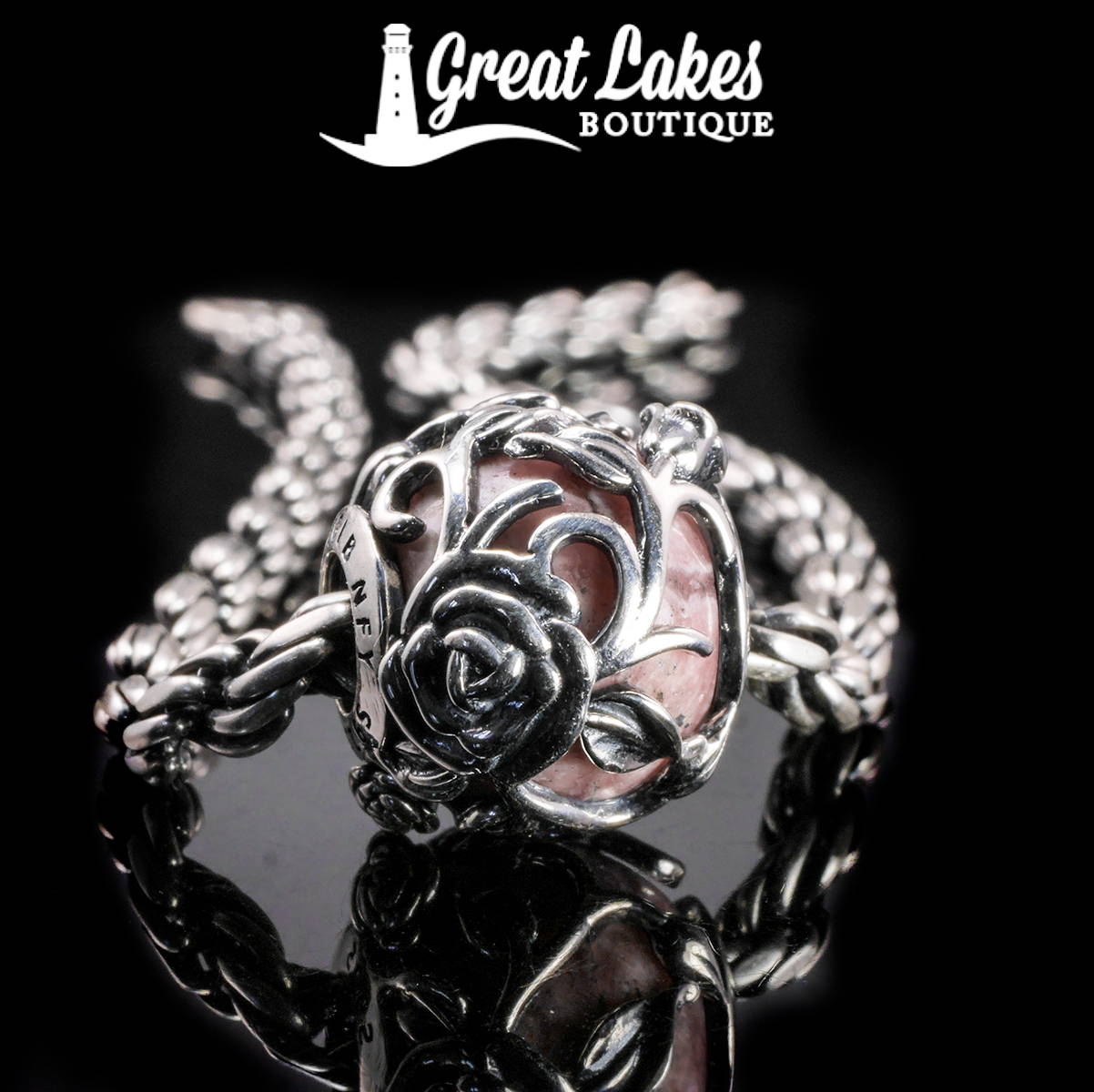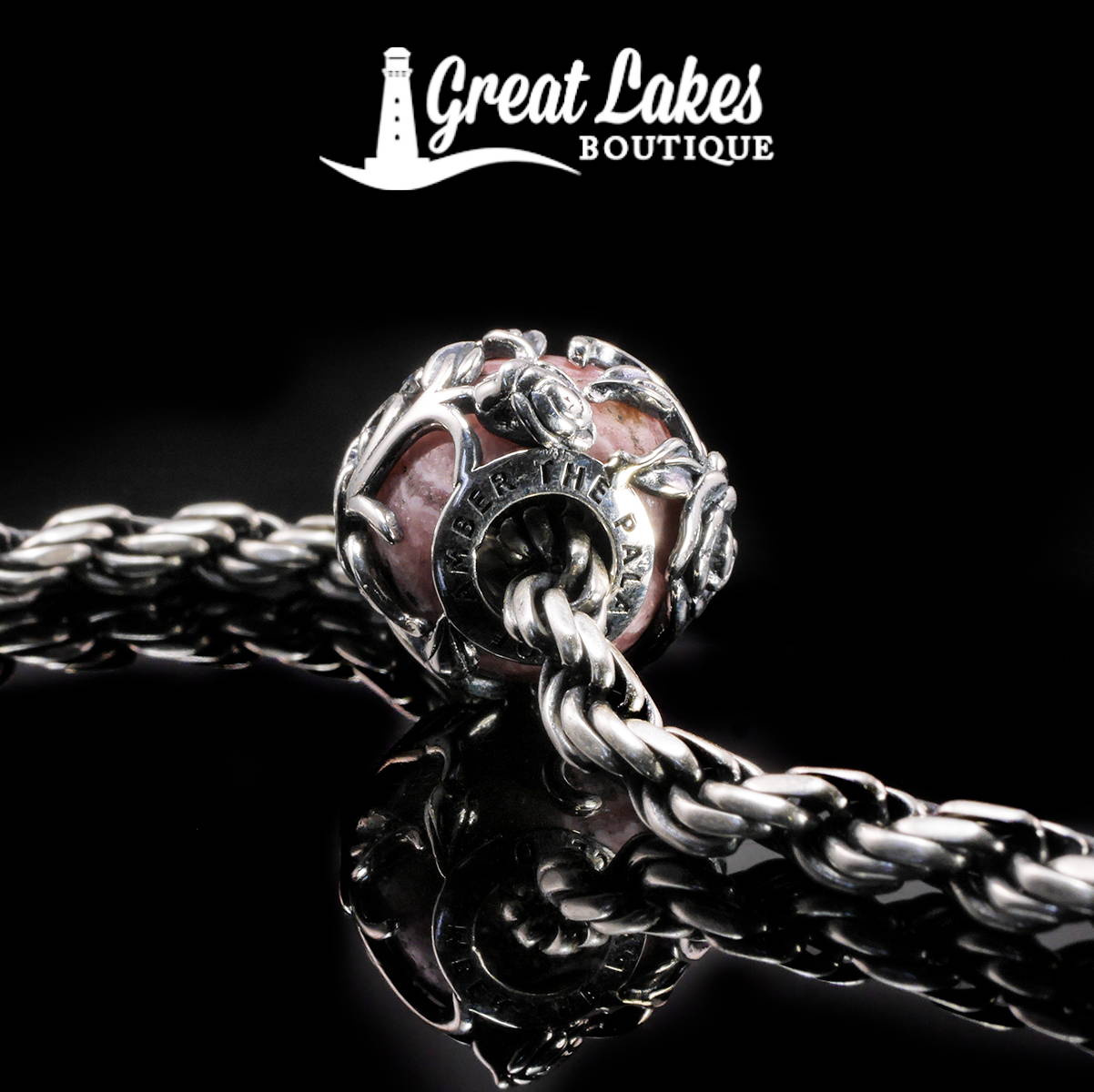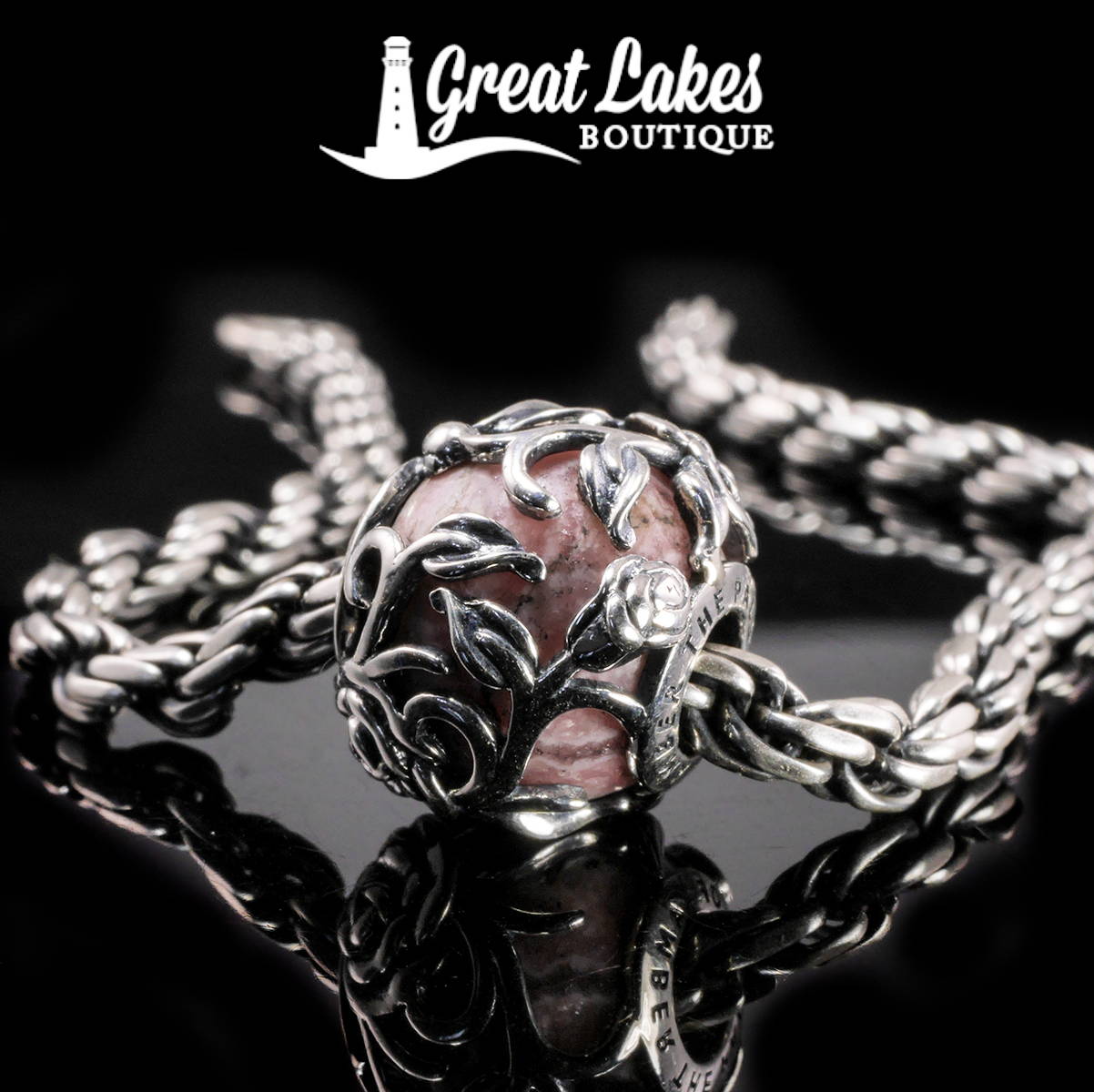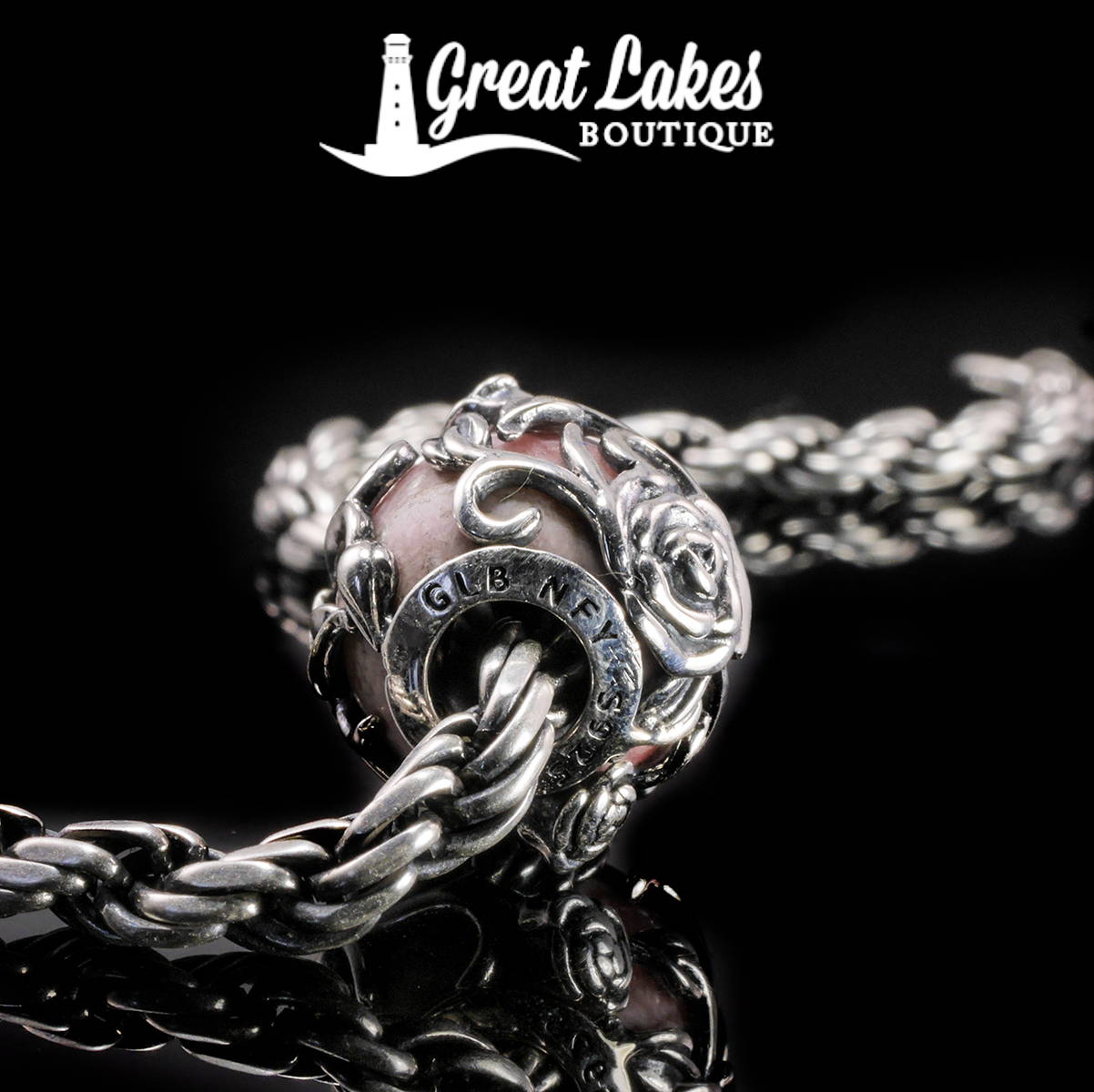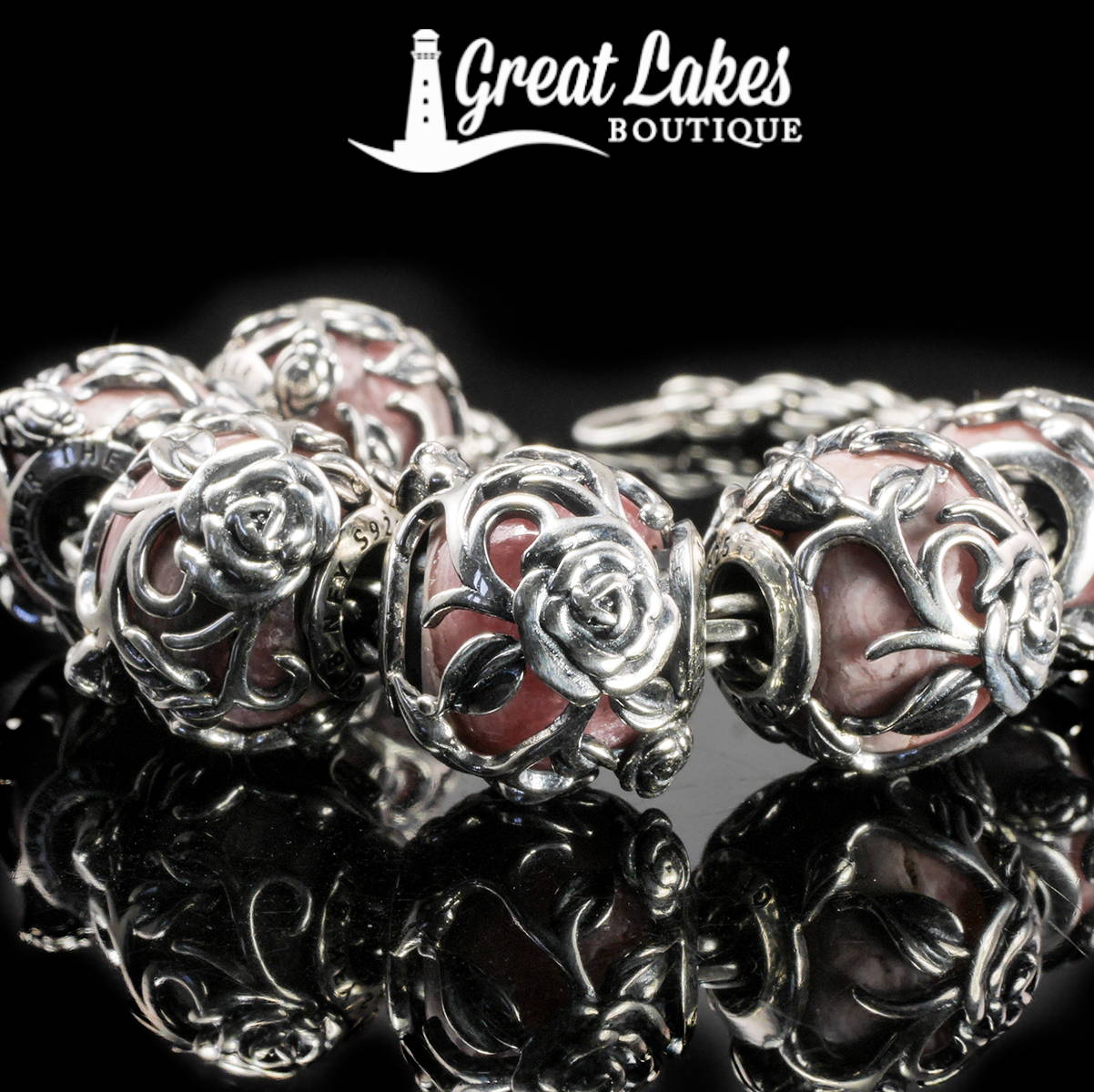 For the most part these beads are extremely consistent in size, far more so than we've seen in the past which is great news for online shoppers. There's just a few in the entire batch which seem to deviate a little.
There are variations in the stone but it's worth noting that the silver frame is mostly what you see with this bead, especially when worn. The stone underneath and it's actual striations are very much a backdrop to the silver detailing.
A very small number of Midsummer Night's Dream were made as the new The Palace of Amber Spark finish, which also features in the steampunk series.
The spark finish is gold plated but it's done over a mix of of sterling silver and copper, so the underlying metal is yellow too. This is to ensure that should the plating wear over time, what shows through is also gold.
Both versions of Midsummer Night's Dream retail at $88 and like all of their beads, they use a universal core to make them fully compatible with all other major bead brands.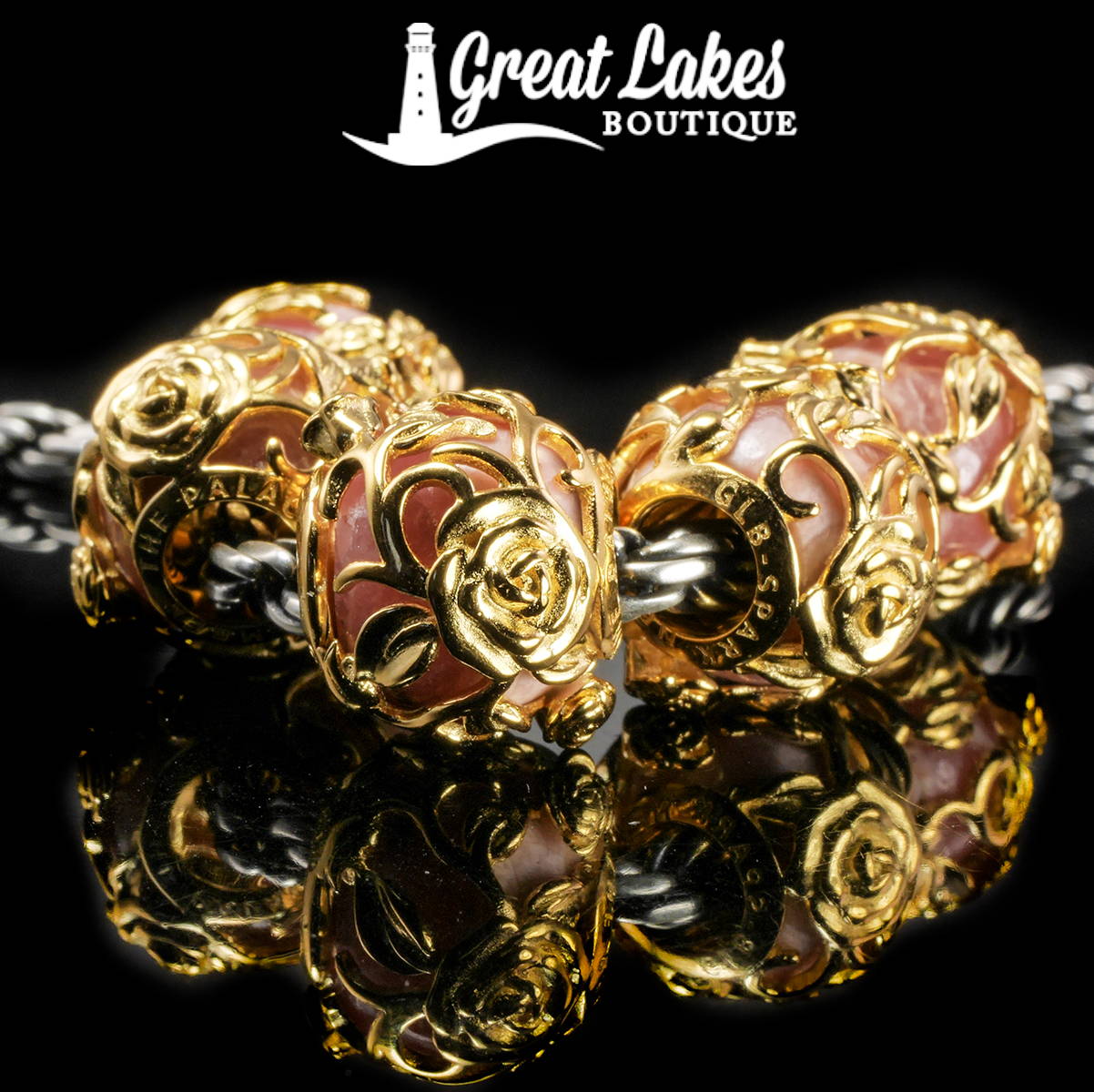 Midsummer Night's Dream is extremely limited as unfortunately the ongoing pandemic has caused chaos in every aspect of lives, including the sourcing of material and the logistics. These beads have literally only arrived today and we're still awaiting stock of other items too.
With that said we will aim to have the online schedule on the front page of our website tomorrow.