Today's bracelet inspiration is actually inspired by a campaign image Trollbeads used on their own social media. It combined their original, faceted gemstones with the new spherical stones from the Trollbeads Summer 2019 collection. The colors were so soft and delicate for the season and I knew I wanted to try and elaborate on the idea a little.
As someone who appreciates consistency in her bracelets, I haven't mixed the spherical stones with the faceted versions at all so far. Yet my romance with the summer release continues. I haven't stopped wearing them since their launch.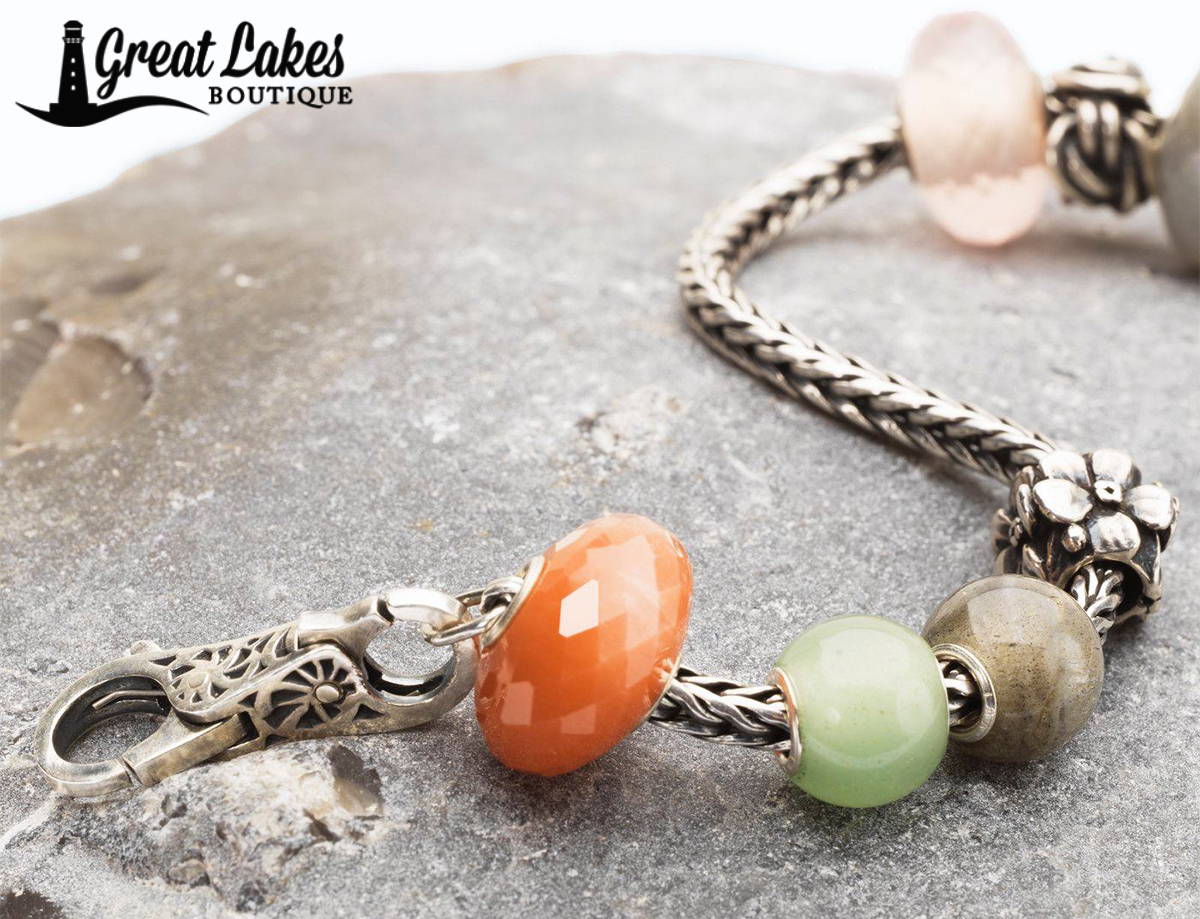 Indeed I'm desperately hoping that the Trollbeads Autumn 2019 collection, a mere blip on the horizon at this point, will see the Go Round series expanded with more stones.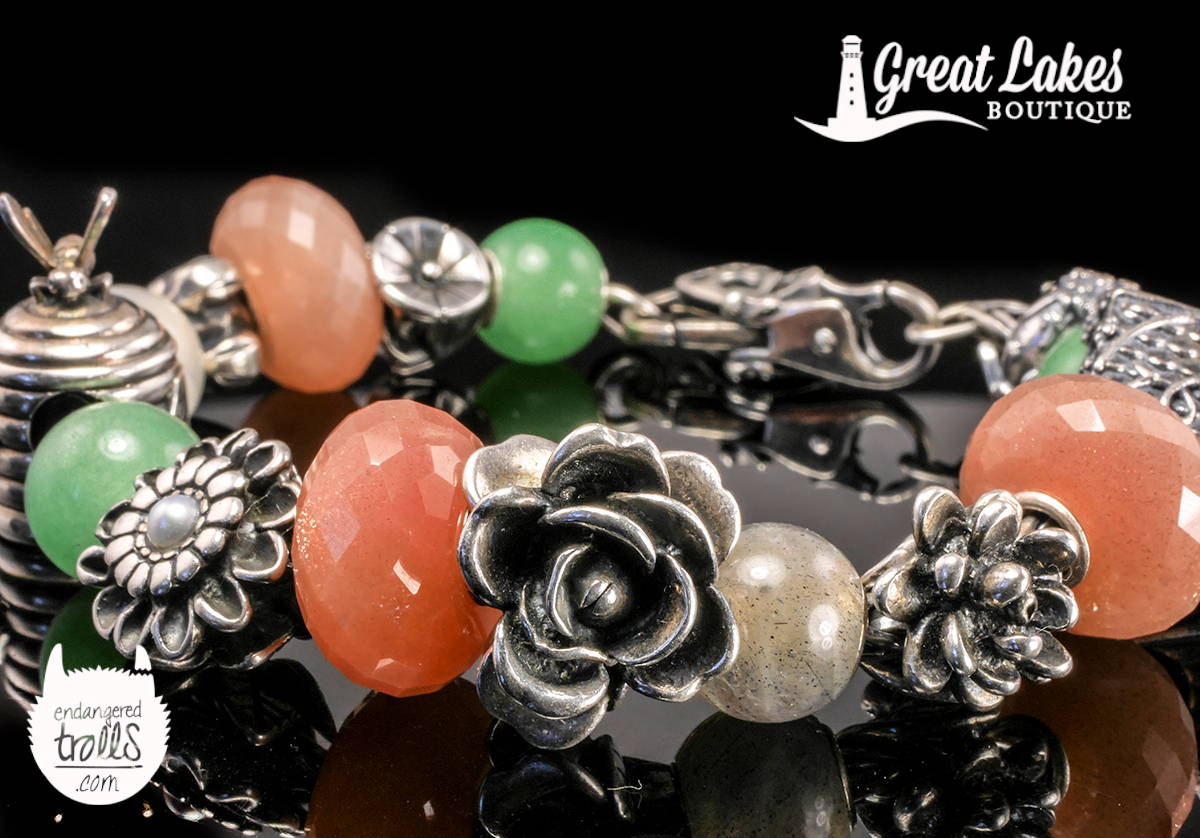 With the summer season in full swing, I wanted to use some of the Trollbeads birth month flower beads. These are far from new but they're so iconic to the brand and so many years following their release, they're still strong sellers. They're chunky beads, accented with freshwater pearls and no matter how they spin or twist on a bracelet, there's always a beautifully sculpted detail to look at.
The bracelet uses a mix of the Trollbeads Feldspar Moonstone and the new Round Green Aventurine, Round White Moonstone and Round Labradorite.
The Feldspar Moonstone has long been a favourite stone for me as it's such a versatile color. They're characterized by either a pearlescent glow or gold sparkle and the colors can vary far more than many people think. You'll find pale peaches down to almost blood orange shades.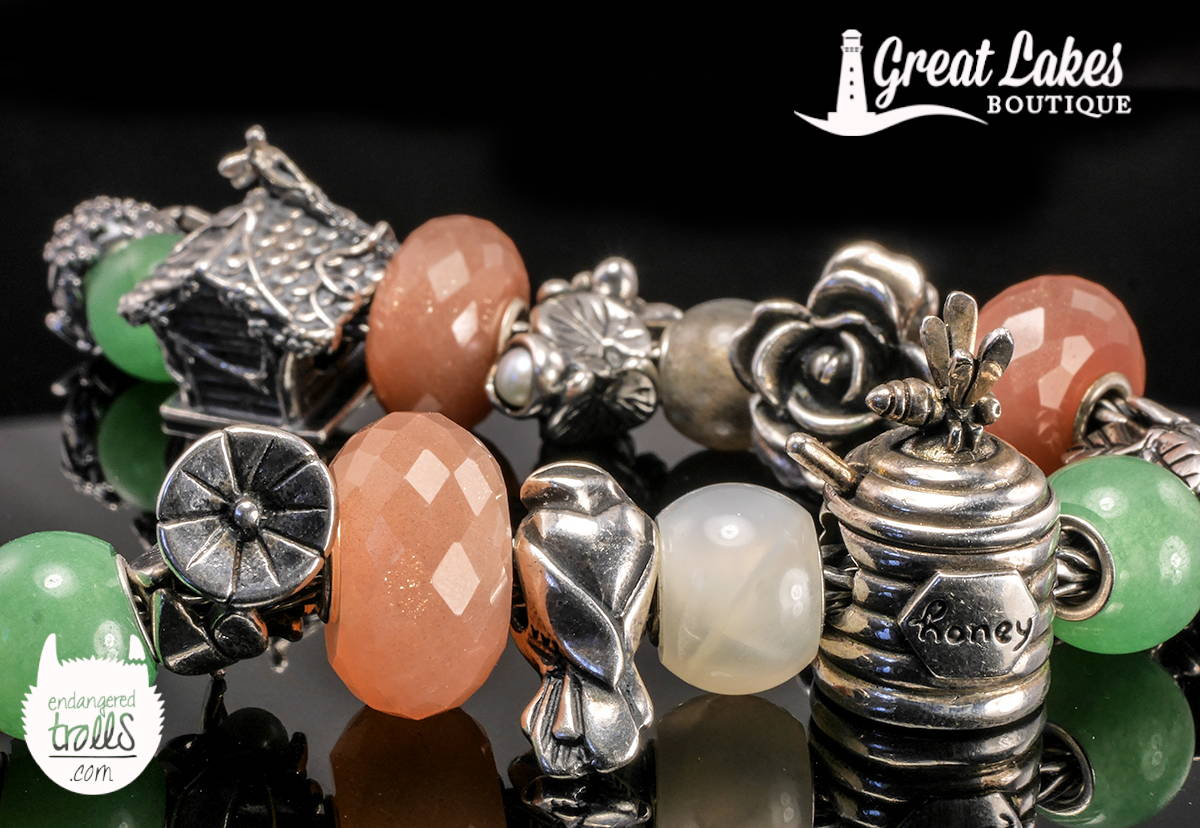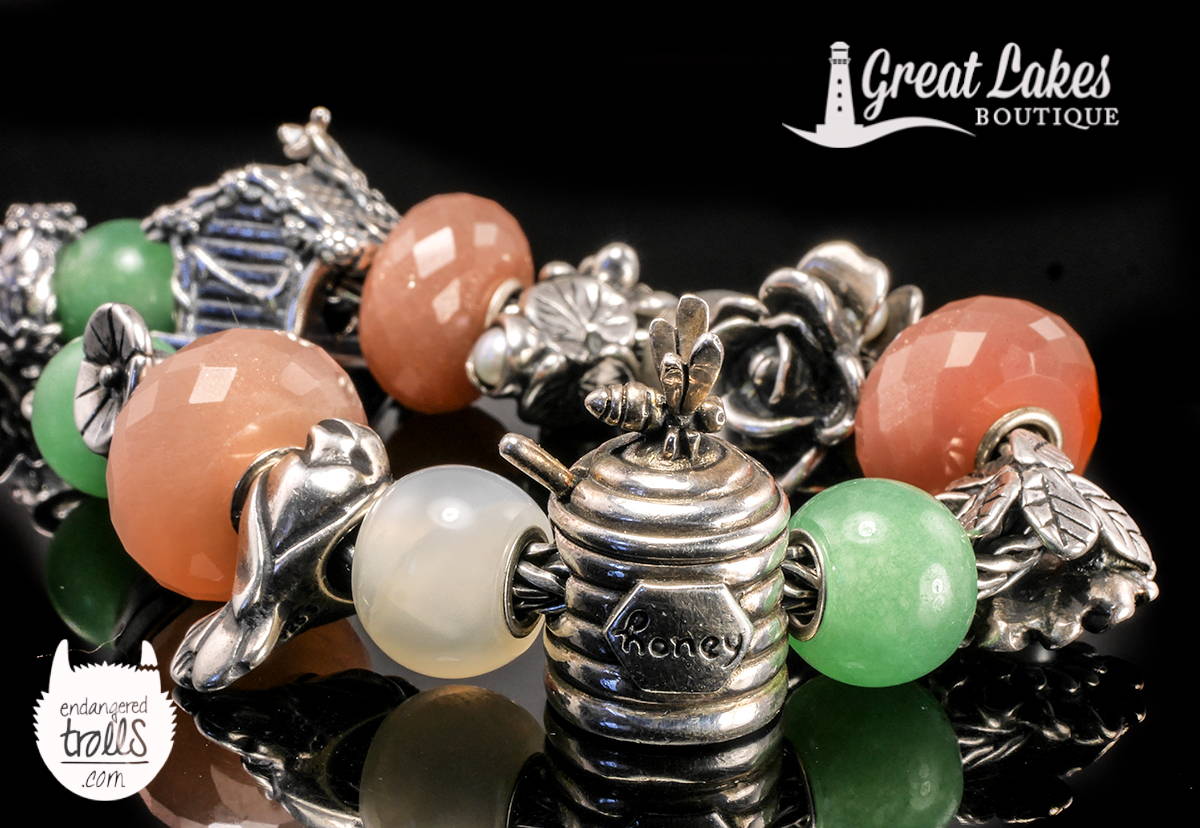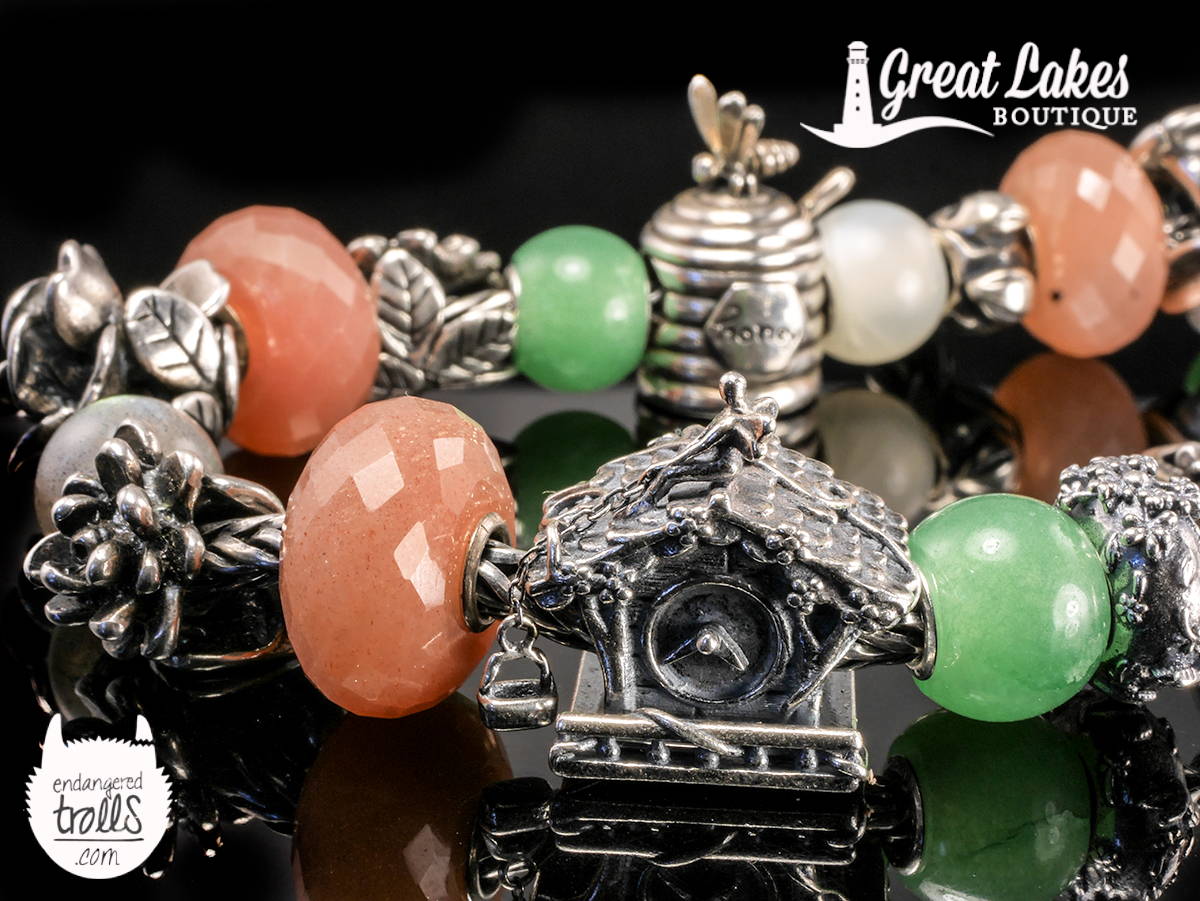 The Redbalifrog Honey Pot and The Palace of Amber Time Fairy are both large, focal designs. I've always tended to use the Honey Pot in conjunction with amber but I wanted to keep a strong summer vibe on the bracelet. The Time Fairy is a relatively new design that I've been obsessed with since it's launch. For reference the hands on the clock face can be moved to show whatever time you so desire.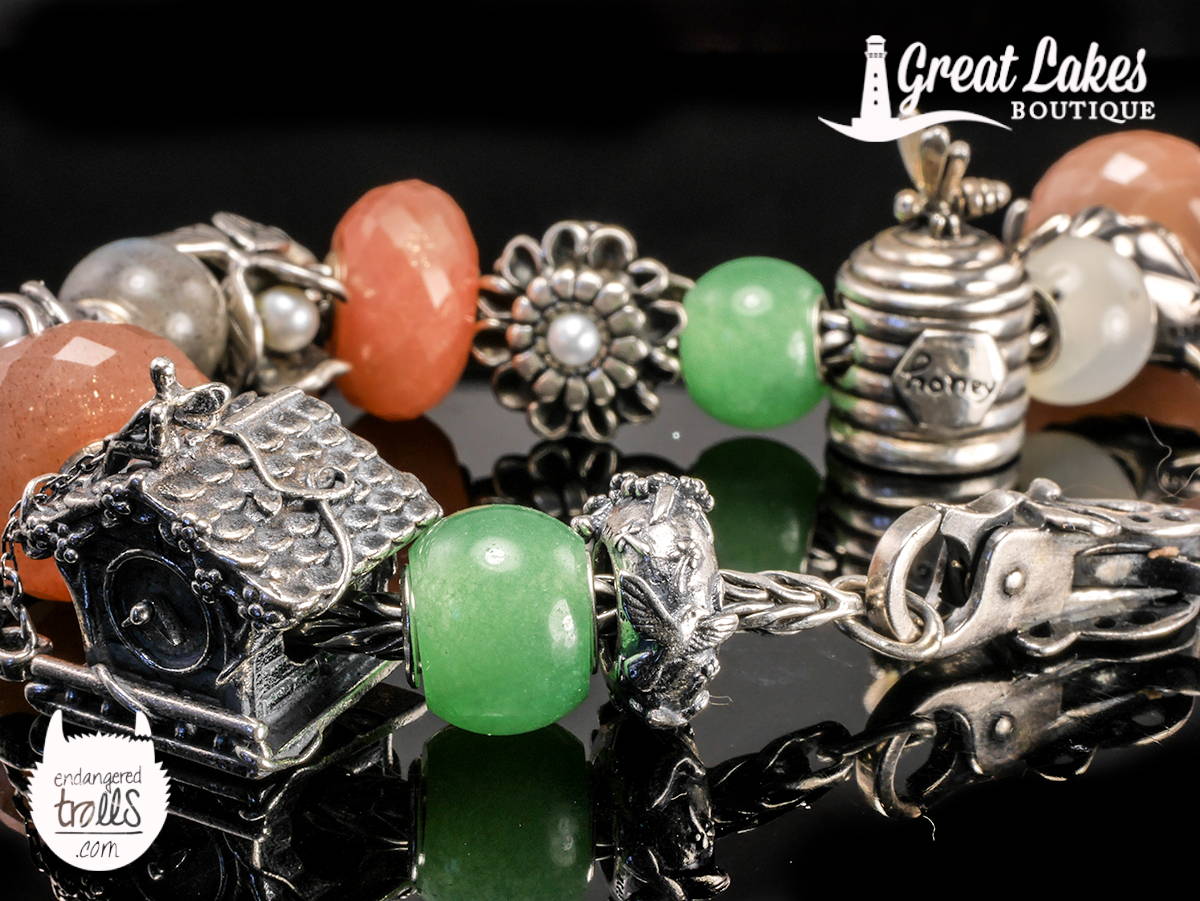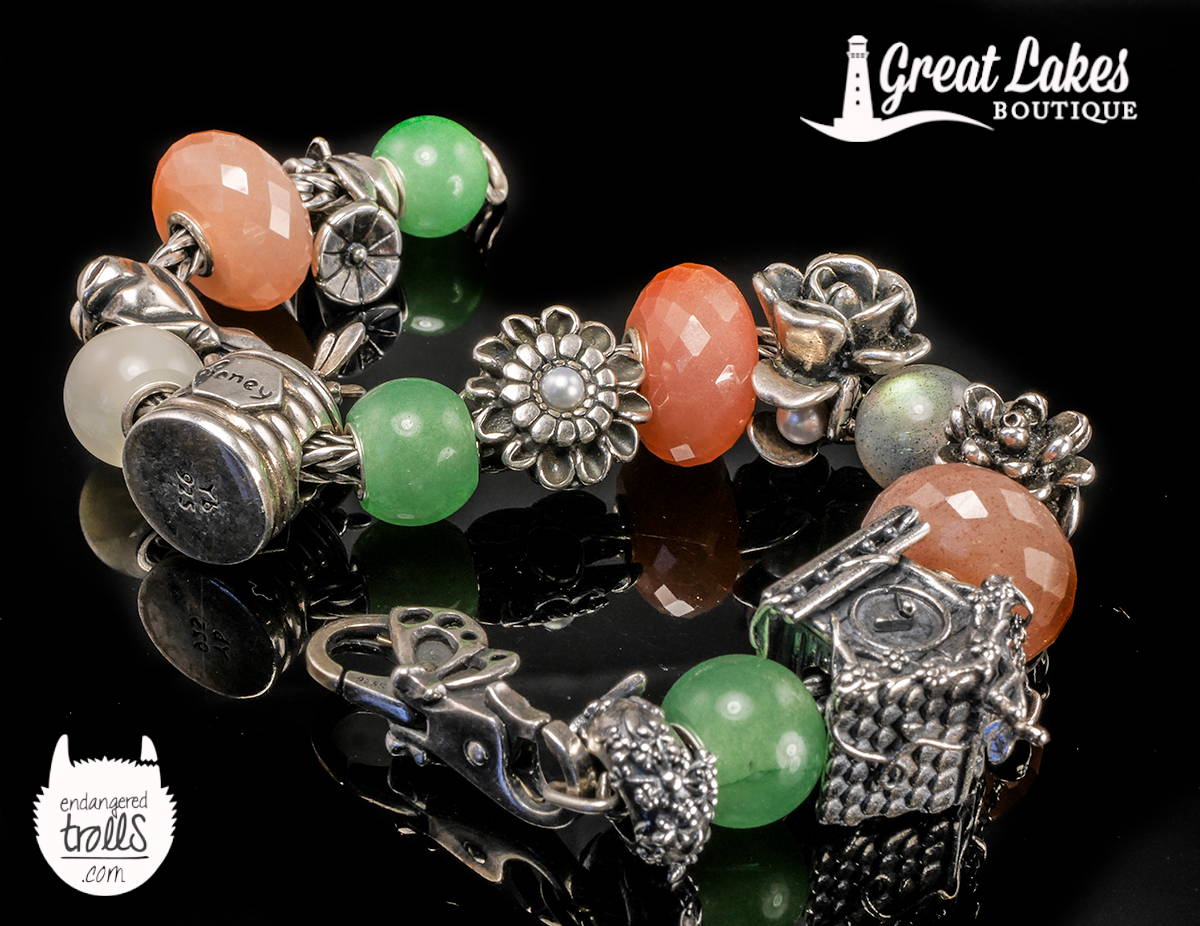 It's my first time using The Palace of Amber Liberty Stopper. It's an incredibly graceful piece with a bird motif. For reference it's completely compatible with other brands, including most importantly those Trollbeads bangles.
We restocked the Trollbeads Summer 2019 collection just last week after we'd completely sold out at launch. There are some very flashy blue Round Labradorites live right now but the color just didn't mesh so well with this combination.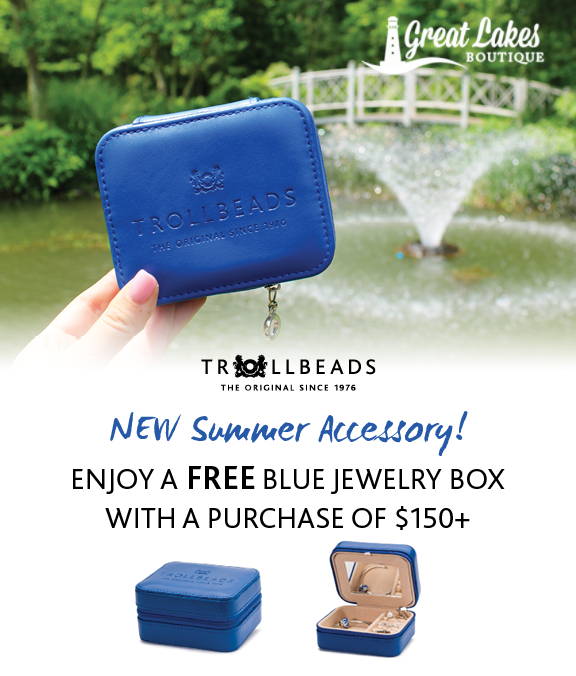 It's a great time to shop the stones however as the free jewelry case promotion is still ongoing. We don't actually have an end date for this. Rather it's a case of "while stocks last." Unfortunately that does mean it has the potential to end rather abruptly.
It is a great offer as the round gemstones fit neatly into the spend requirement of $150.