Tomorrow (or midnight tonight for our excited e-commerce shoppers) sees the launch of the new Trollbeads designer bracelet set for the fall autumn winter 2019 season. The Trollbeads From the Heart Bracelet is not only a lovely new set but it comes at the typically attractive price point.
This Trollbeads blog brings live images of the new bracelet set. It will be live at midnight on the page below.
As is customary the new designer bracelet set features a glass bead, silver bead, lock and the chain. The price for the full set is just $120.
These components are exclusive to the bracelet set and cannot be purchased individually.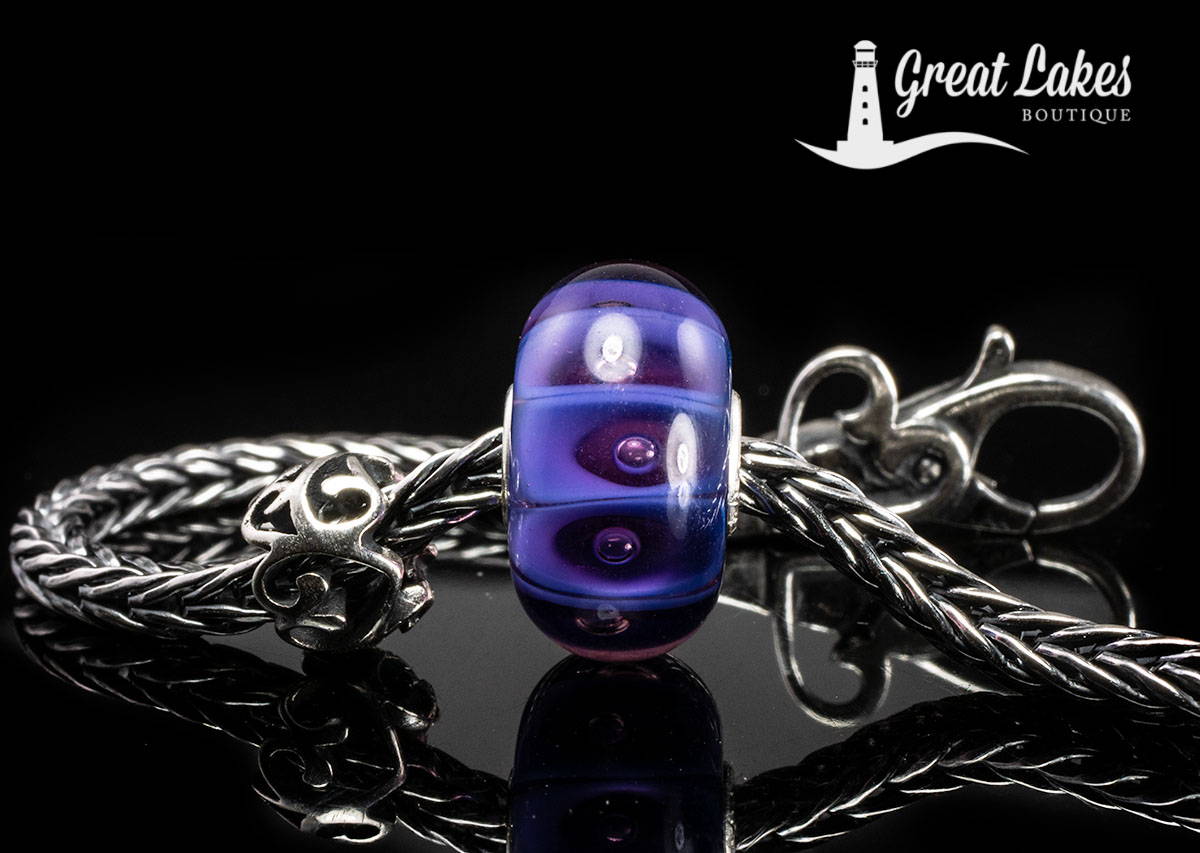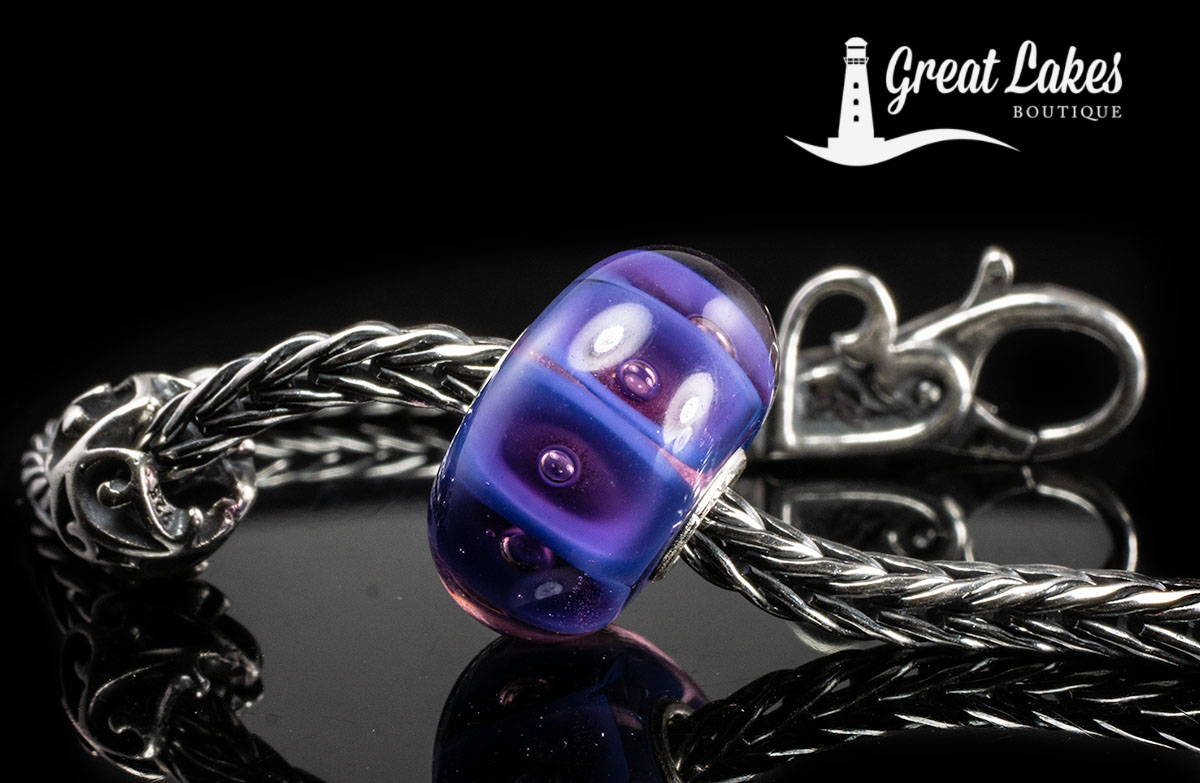 The glass has been the most talked about component on social media so far.)
It's a multi-shaded violet bead with small bubbles. The bubbles each nestle inside a darker, almost plum colored area, while the outside then pales.
There is some variation in the glass too.
Here you can see some of the variation we've seen. Not only is there a difference in size but also in the exact shade of these glass beads. Do note these aren't running as small as the Vine of Dreams glass did.
This makes live image shopping all but essential. For reference ours will be live at the stroke of midnight.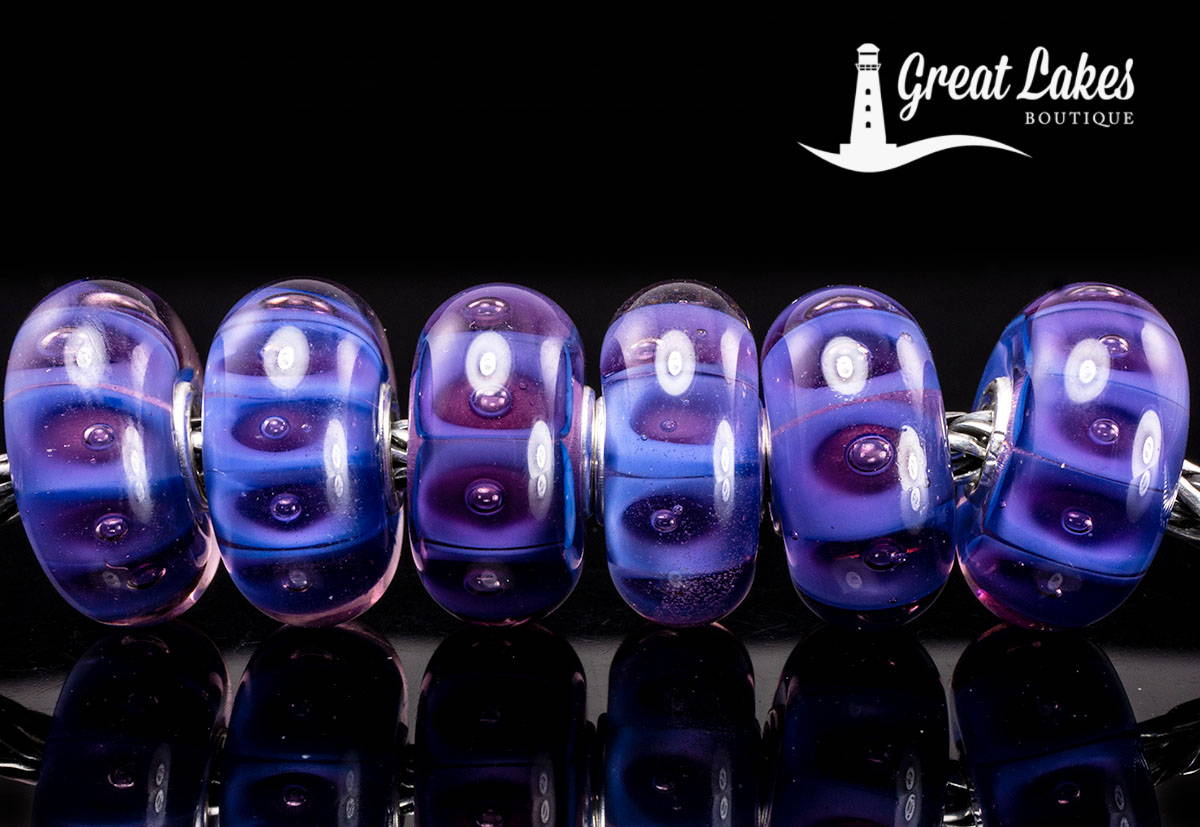 As mentioned most of the talk so far has been regarding the glass but the lock is lovely. On it's front face it has the pretty heart shaped motif. On it's side it has a lovely decorative, ornate feeling motif.
An added advantage regarding this lock is that it's very user friendly. There's no detailing that interferes with the way the large end of the clasp opens making it simple to use.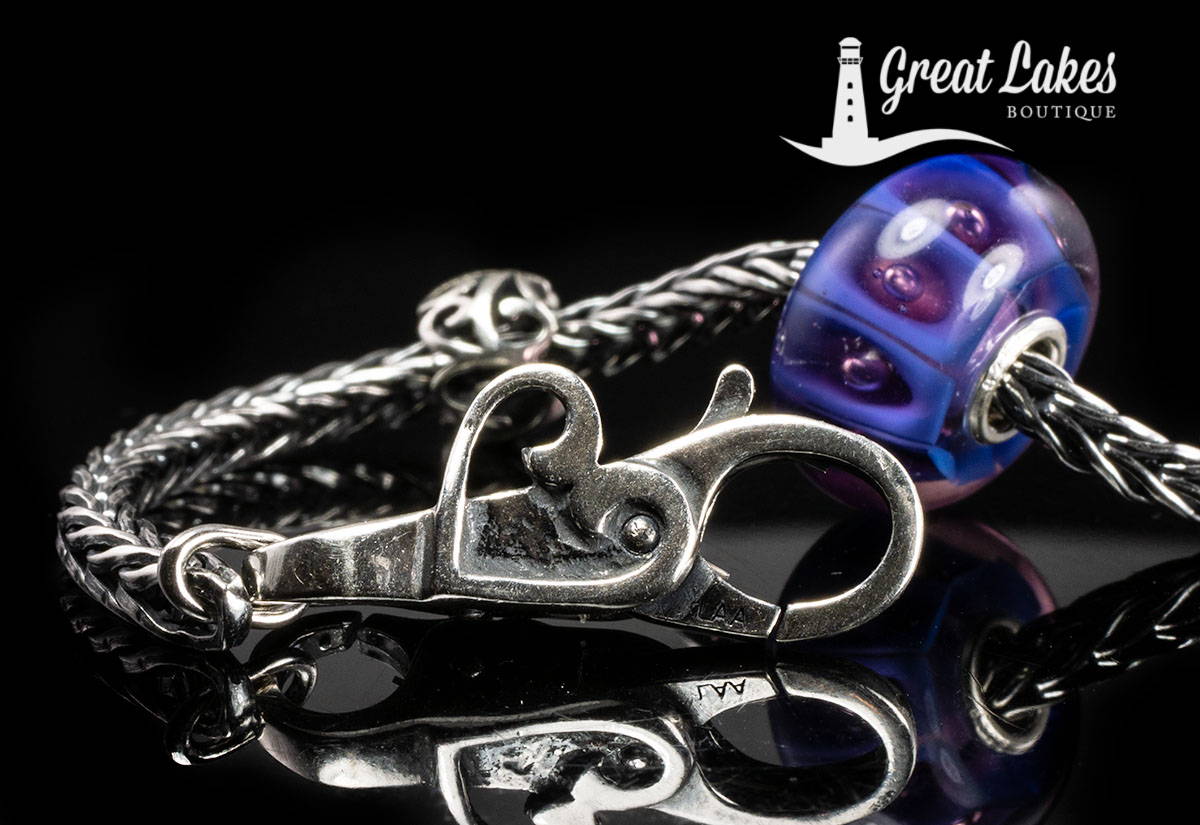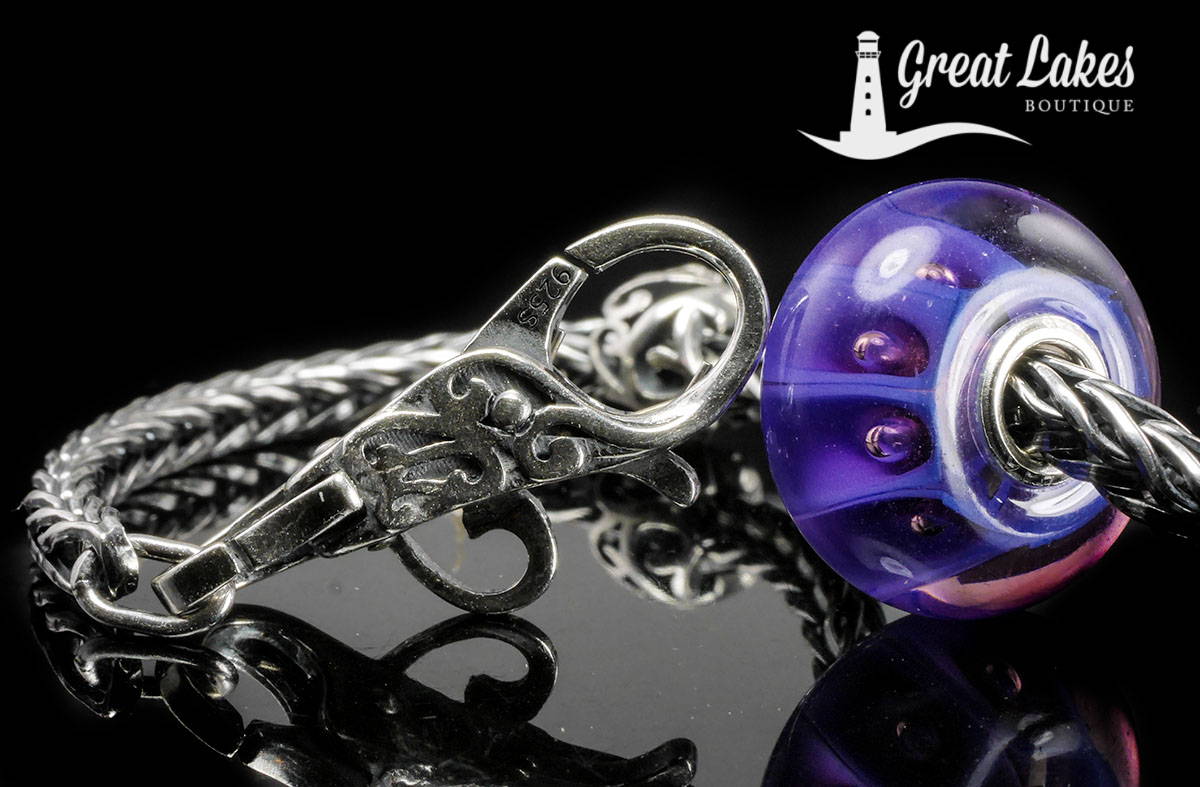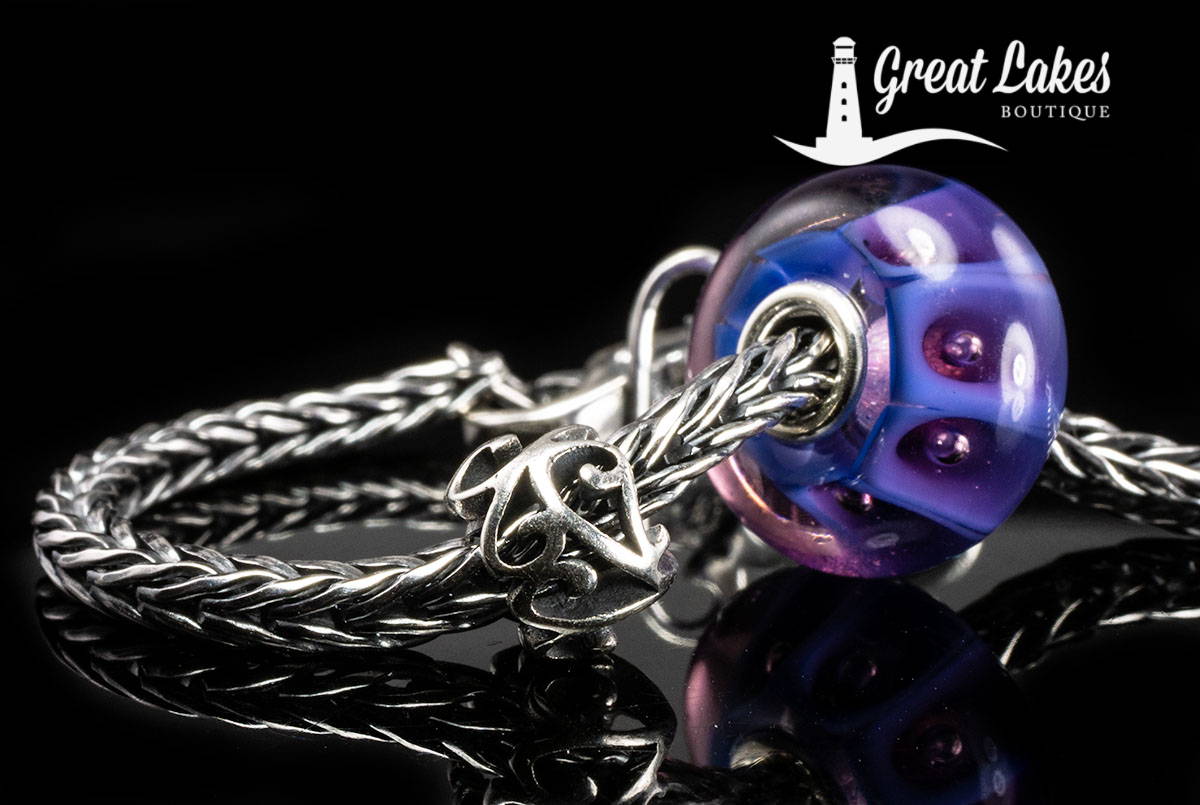 The silver bead is admittedly small but it's a lovely design that complements the ornate feel of the lock extremely well.
Those of you who love designs such as the Trollbeads Soft Wind of Change should find a lot of appeal in this bead.
These designer bracelet sets are limited editions and generally we see a new set in the spring and then the fall. They're a very good way to introduce someone to the brand so if you're shopping early for Christmas, this is great value for money. For more veteran collectors, the set is the only way to acquire the components so they become somewhat collectible in that sense too.
The color of this glass is so pretty for the season.
Remember the Trollbeads From the Heart Bracelet debuts at midnight tonight and we will be offering live image shopping from that time.