This charm bracelet blog alerts readers to the start of the Bella Fascini Winter Sale at Great Lakes Boutique.
As of this evening the Bella Fascini Winter Sale is here! It has a super simple format and no promotional codes are needed.
Spend $100 or more on Bella Fascini and save 25% on the order. The discounts will show when the products are in your cart.
Further to that there's free shipping within the USA and for international orders, it's free on spends of $40 or more.
Do be aware we have very limited inventory and it's possible there's now no restocks until after Christmas. (Some beads are already sold out until January!)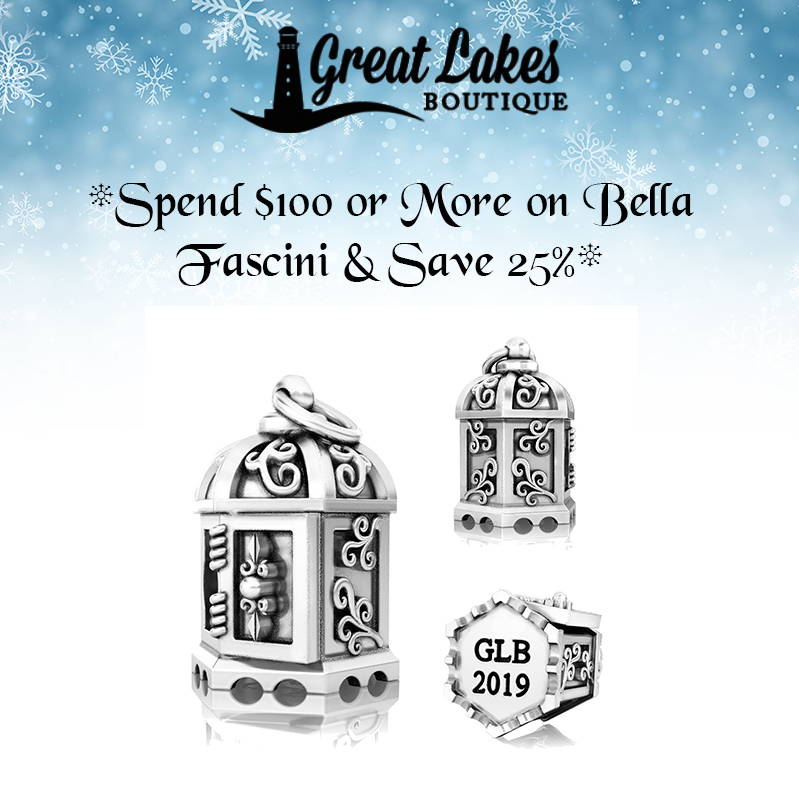 This brand has some of the cutest holiday beads we've ever seen and don't forget our exclusive Light the Way lantern design pictured above. This bead was designed exclusively for GLB and in engraved with the year to add an extra touch to it's commemorative value