This jewelry blog brings the details of our St Patrick's Weekend promotions.
Starting immediately and available until Sunday night at midnight, we're offering a small number of promotions in celebration of St Patrick's Day. These offers are in addition to our current outlet sale.
Our main promotion for the weekend offers 10% off our range of Sterling Silver Estate Jewelry and even more exciting, we'll be listing more pieces over the next few days.
Estate Jewelry is close to our hearts here at GLB. As a jewelry store estate jewelry has always been a core part of our store and it's popularity has been growing enormously over the past two years. Part of this is due to consumers becoming more budget conscious during the pandemic but there's another aspect entirely and that's sustainability.
Fast fashion (and this includes branded jewelry,) creates an enormous amount of waste. Mining for new metals and gemstones also generates waste.
Shopping estate jewelry helps to lower the demand for mining and prevents existing pieces potentially ending up in landfils.
Our Sterling Silver Estate Jewelry ranges from everyday essential bracelets & necklaces through to designer pieces. This leads us to another advantage; the savings. Shopping estate jewelry often results in huge savings versus brand new and on designer pieces this is particularly evident. You can check out some of our favorites below.
No promotion codes are needed, the prices are automatically reduced for the weekend but please remember that as with all estate jewelry, we only have one of each item and we can't restock them.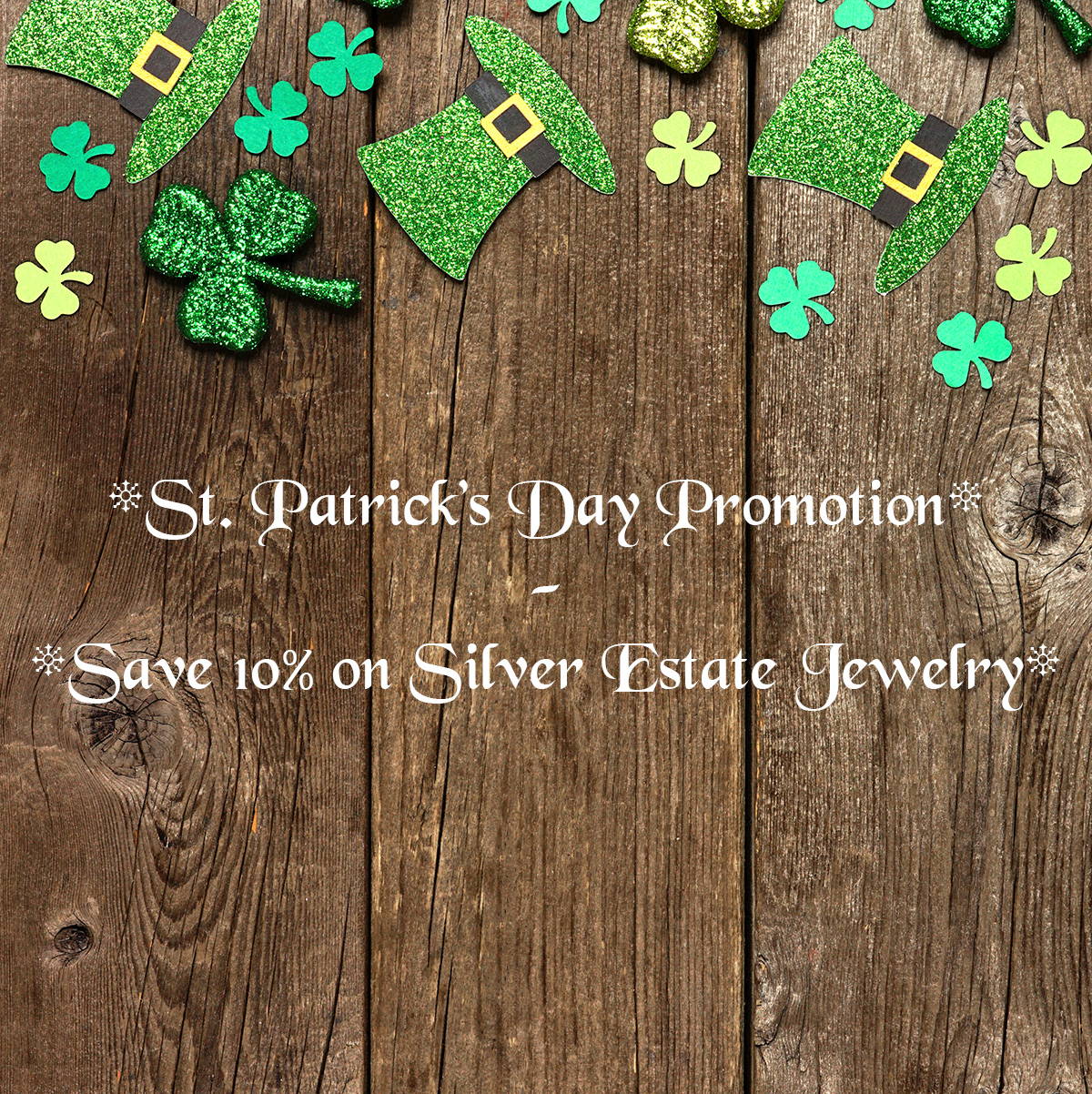 For our bead collectors we have two offers available. You can save 20% off Thomas Sabo Karma Beads and all of our remaining Redbalifrog beads.
For Redbalifrog, no promotional code is needed and the discounted prices are showing automatically.
For Thomas Sabo Karma Beads, discounted prices show once items are in your cart. Please note for the website to correctly process your discount, you need to not use Paypal Express (or any other express checkout option.) This will direct you away from our website and we lose all ability to apply discounts to your order. In these circumstances we will of course ensure that you are refunded the appropriate amount but if you want the website to process the discounts automatically, you'll need to avoid these options.