This charm bracelet blog brings the details of the Thomas Sabo Karma Beads Black Friday 2020 Promotion.
We're getting so close to the start of our Black Friday weekend event. Remember we're seeing staggered start dates this time around with The Palace of Amber starting everything off at midnight on Wednesday night.
Today we're detailing the Thomas Sabo Karma Beads Black Friday offers and again, they are two fold. These promotions both begin at midnight on Wednesday night. So that's as Wednesday turns to Thursday.
The first of the Thomas Sabo promotions sees 25% off all orders of $100 or more. There are no exclusions nor restrictions with this promotion. The website will automatically process the discount on all qualifying orders. No promotional codes will be needed.
The second promotion is a free bead offer. Those of you choosing to buy a Thomas Sabo Karma Beads bracelet or bangle during the weekend can choose a free $24 stone. These are perfect starter or gift sets for those of you either just starting with this line or looking to treat a friend.
These two offers do not stack, so you can't shop multiple free bead sets plus get 25% off your order.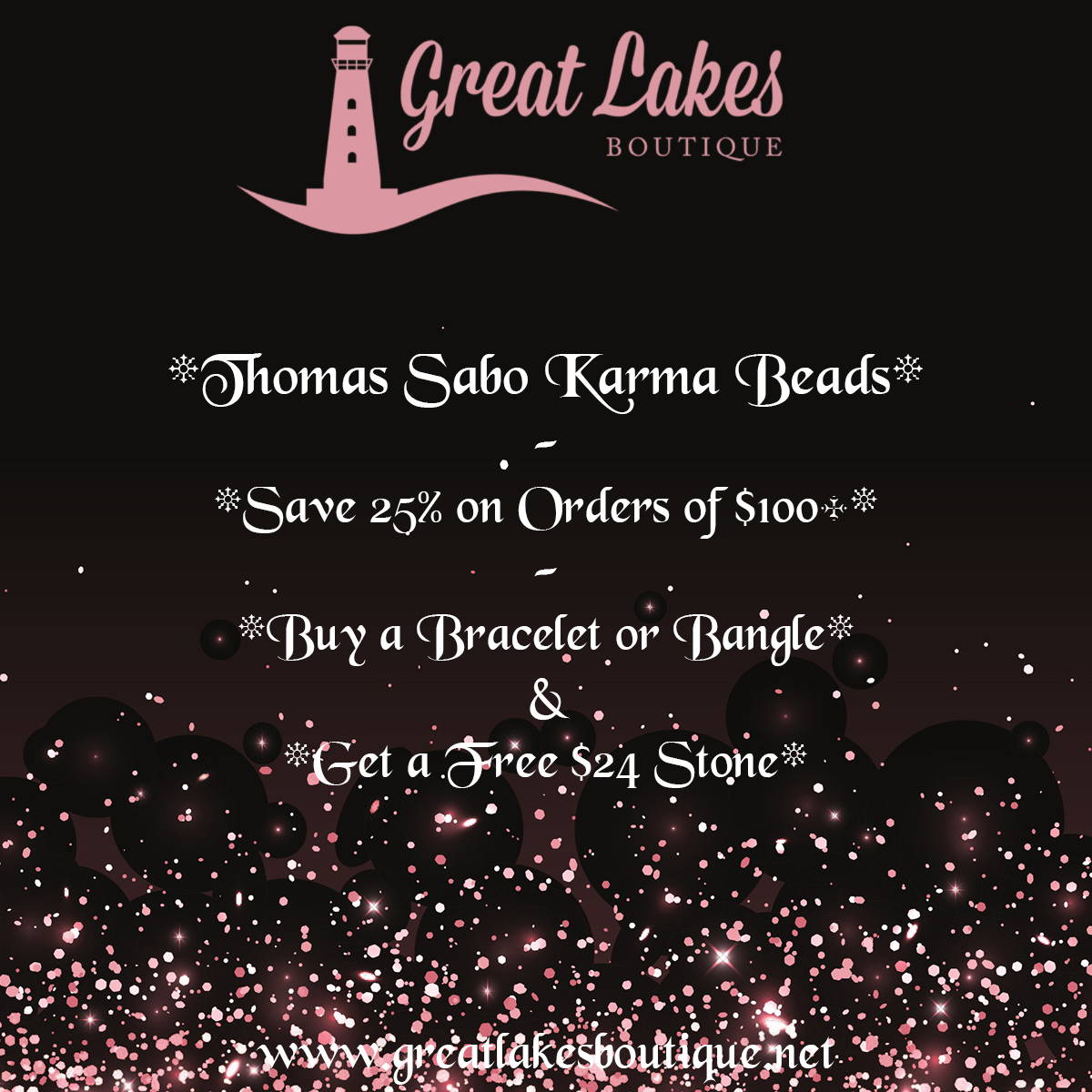 The bracelet and bangle sets will have their own page and the link to that is below. Once the offers begin on Wednesday night simply add your choice of carrier and gemstone bead to your cart. The cost of the stone will be automatically deducted at checkout.
New to Karma Beads? Here's our advice on sizing.
Always measure your wrist
This may sound obvious but it's very easy to be incorrect as to your wrist size.
Determine how many beads you are going to want on there. If you want only a couple of beads you need a smaller bracelet size than if you want to fill it as much as possible. With this in mind also remember that if your intention is to put 15 beads on there, the chain will feel loose with just one or two.
For bracelets:-
Example Wrist circumference: 15 cm
Bracelet without Beads: 16 cm (measure and add 1 cm)
Bracelet with 1-4 Beads: 17 cm (measure and add 2 cm)
Bracelet with 5-8 Beads: 18 cm (measure and add 3 cm)
Bracelet with 9-12 Beads: 19 cm (measure and add 4 cm)
Bracelet with 13-16 Beads: 20 cm (measure and add 5 cm)
For bangles:-
Small Bangles - 15.5 cm inner diameter
Medium Bangles - 16.5 cm inner diameter
Extra Large Bangles - 18 cm inner diameter