This Trollbeads blog brings details of the Trollbeads retirement 2022.
Retirements are a necessity for a brand to grow. As unpopular as they sometimes are, the alternative is to stop releasing new designs.
Over the past few years Trollbeads have fallen into a tradition of retiring beads every January. Though the list is appearing a little later than usual this year, there is a significant retirement now in effect.
Some of the designs featured here are somewhat predictable. Others however, are really quite shocking.
For those new to Trollbeads, this list covers the latest beads that are no longer in production. These designs won't instantly vanish as there is existing stock out there. For some beads though (and usually this is gold first,) they can become a little trickier to find quite fast. Once stock vanishes from distributors, retailers will begin to remove them from their websites and eventually, the beads will stop being available.
For 2022 we're seeing a large list of retiring beads & jewelry pieces so be sure to take all of this into consideration when organizing your wish lists.
You can now find all of the newly retired and existing retired beads via the link below.
Remember you can use our wish list feature on the website to make sure you keep track of beads you need and move them easily between your wish list and your basket without searching for them continuously!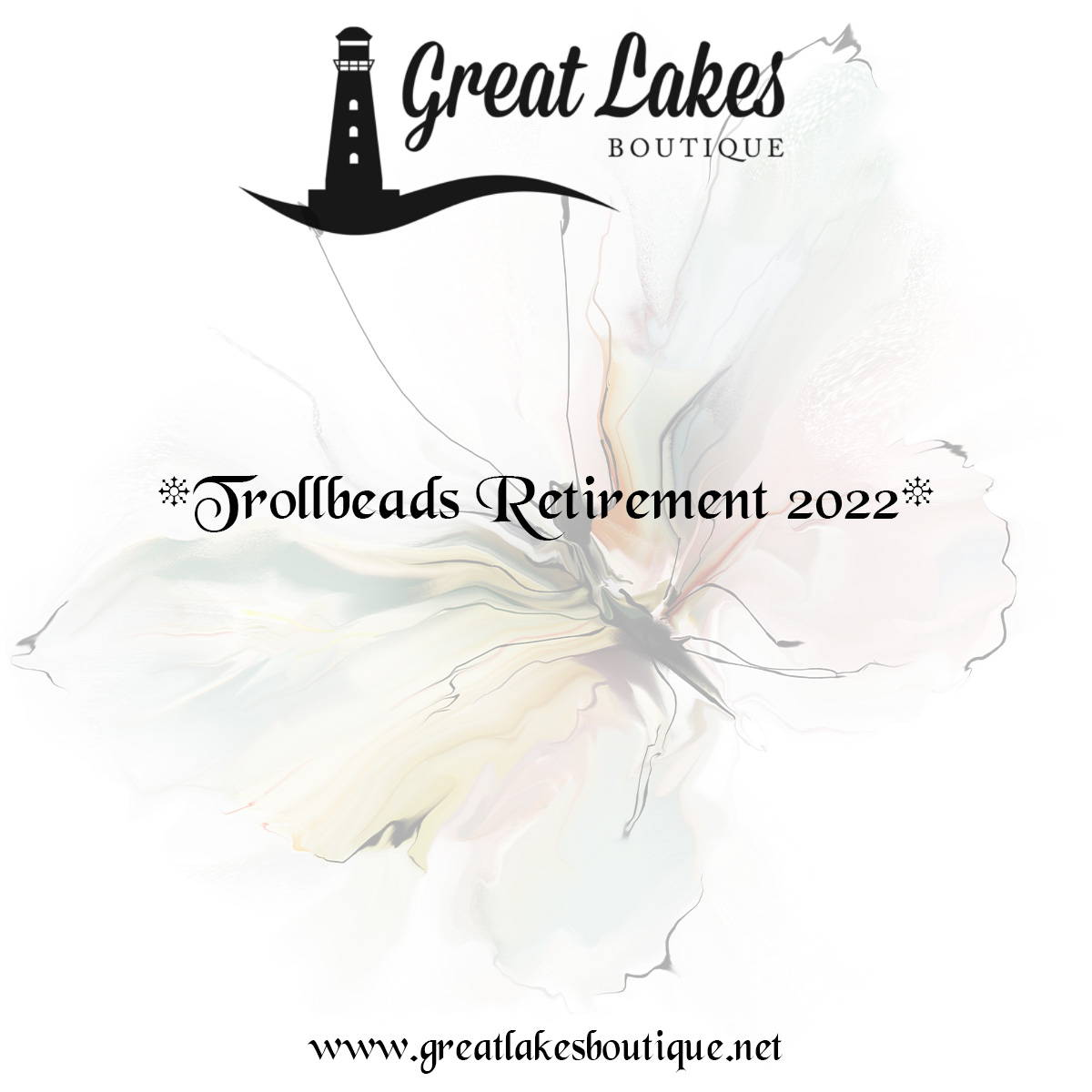 Trollbeads Retirement 2022 - Silver Beads
Trollbeads Endless
Trollbeads Forget-Me-Not
Trollbeads Yin Yang Floating
Trollbeads Retirement 2022 - Spacers

Trollbeads Retirement 2022 - Gold & Duo Tone Beads
Trollbeads Gold Whorl
Trollbeads Troll Ring Gold
Trollbeads Retirement 2022 - Glass Beads
Trollbeads Retirement 2022 - Porcelain Beads
Trollbeads Retirement 2022 - Gemstone Beads
Trollbeads Retirement 2022 - Amber
Trollbeads Retirement 2022 - Fantasy Necklaces
Trollbeads Retirement 2022 - Clasps
Trollbeads Retirement 2022 - Pendants
Trollbeads Retirement 2022 - Jewelry