This Trollbeads blog brings a little Trollbeads Spring 2020 inspiration this time starring the new White Roses.
When the previews first appeared one of the beads that immediately captured so much attention was the Trollbeads White Roses. It's a grey and white version of the original Trollbeads Mother's Rose from 2015 and that particular bead has become highly collectible. White Roses is designed by Nozomi Kaji, original designer of Mother's Rose and other such iconic designs as Roses for Mom & Ageless Beauty. The good news for collectors this time; White Roses is not a limited edition.
I loved the bead from that first preview but at the same time felt it a little removed from the rest of the collection. There are two beautifully designed and coherent kits that blend so well together and then there's White Roses. I was so wrong! It works amazingly well with the glass.
Yesterday's bracelet was more an ode to the late winter season as it can be so hard to think spring colors when you're shivering.
Today is inspired by early spring instead. It features multiples of the new Trollbeads Voice of Happiness, one of my favorite glass from this release and the White Roses. The contrast is that perfect mix of new season foliage with the frosty whites lingering from the winter.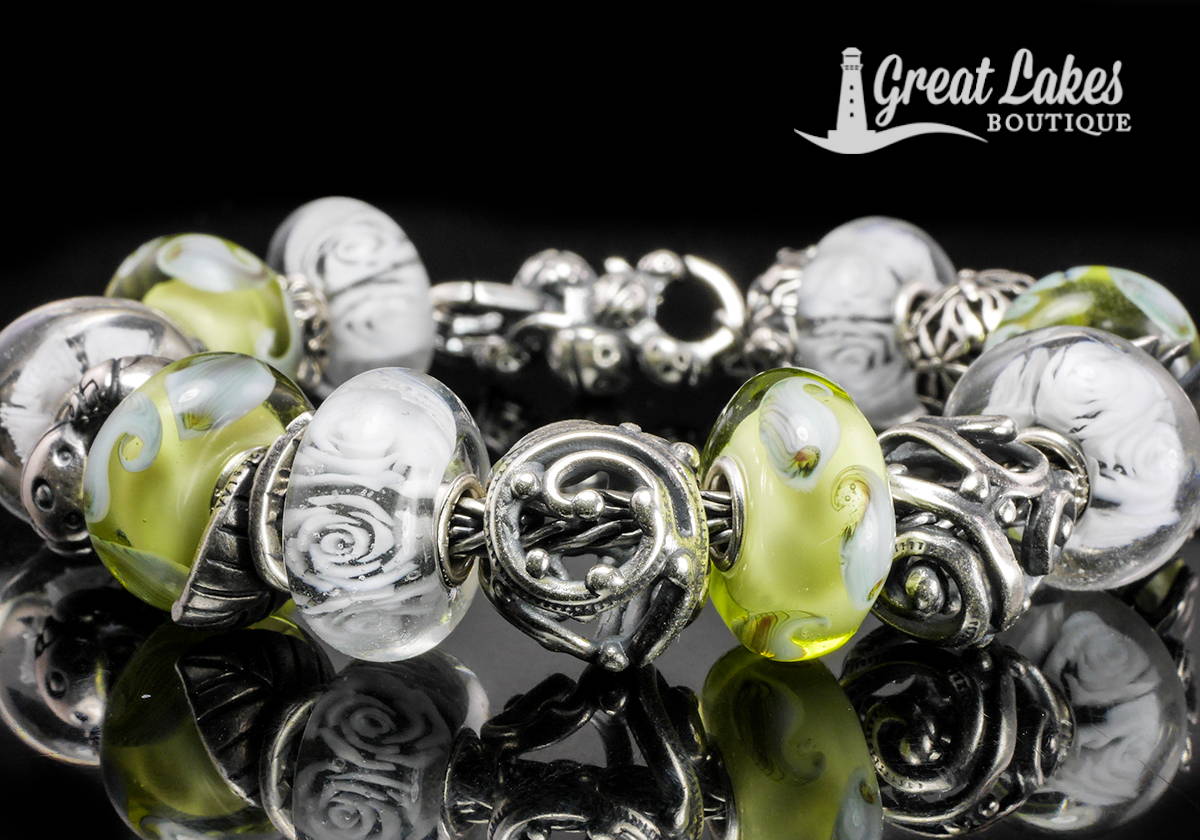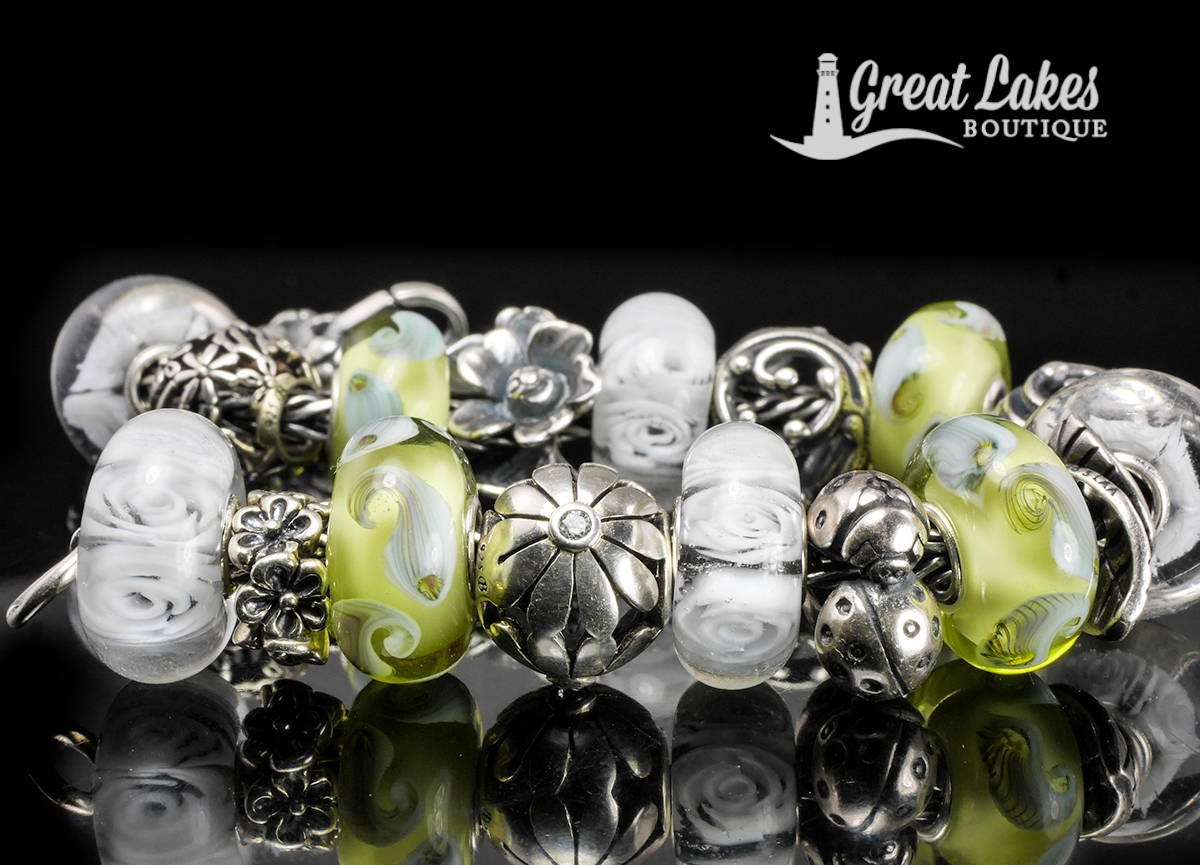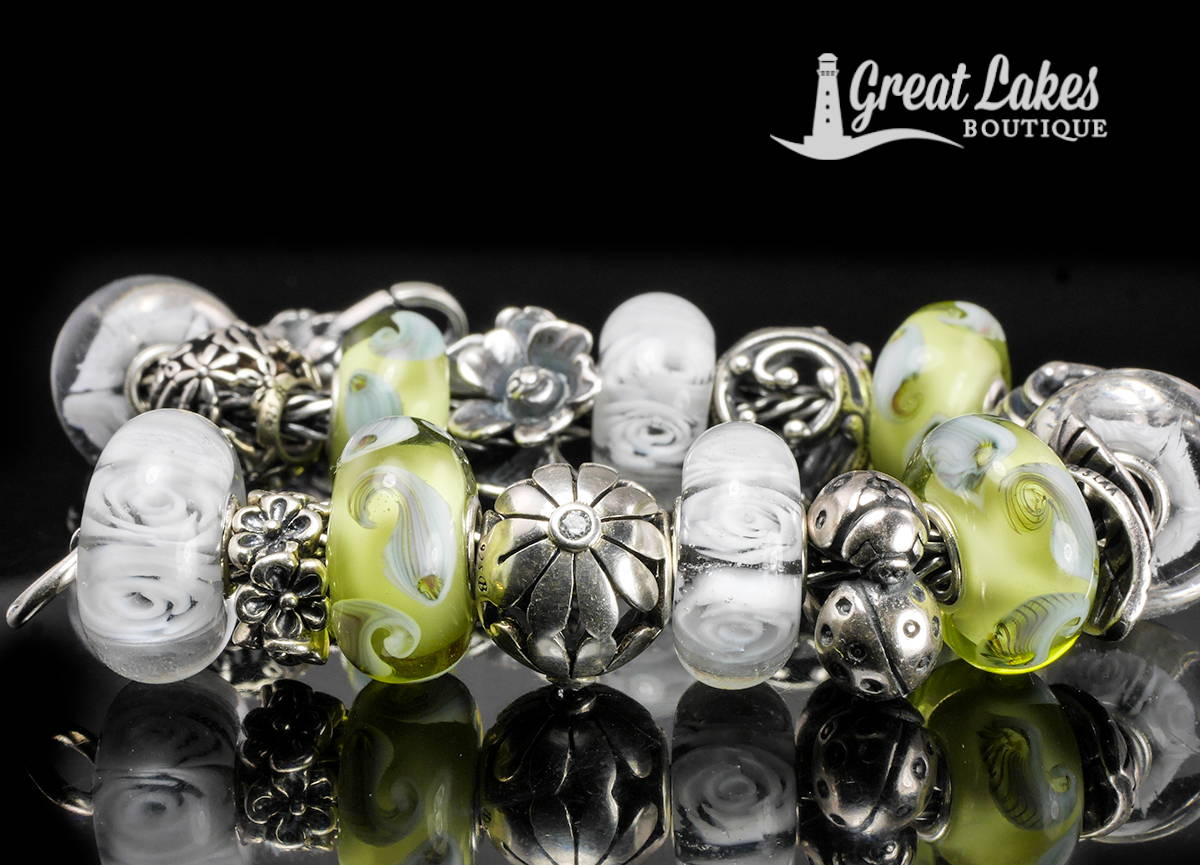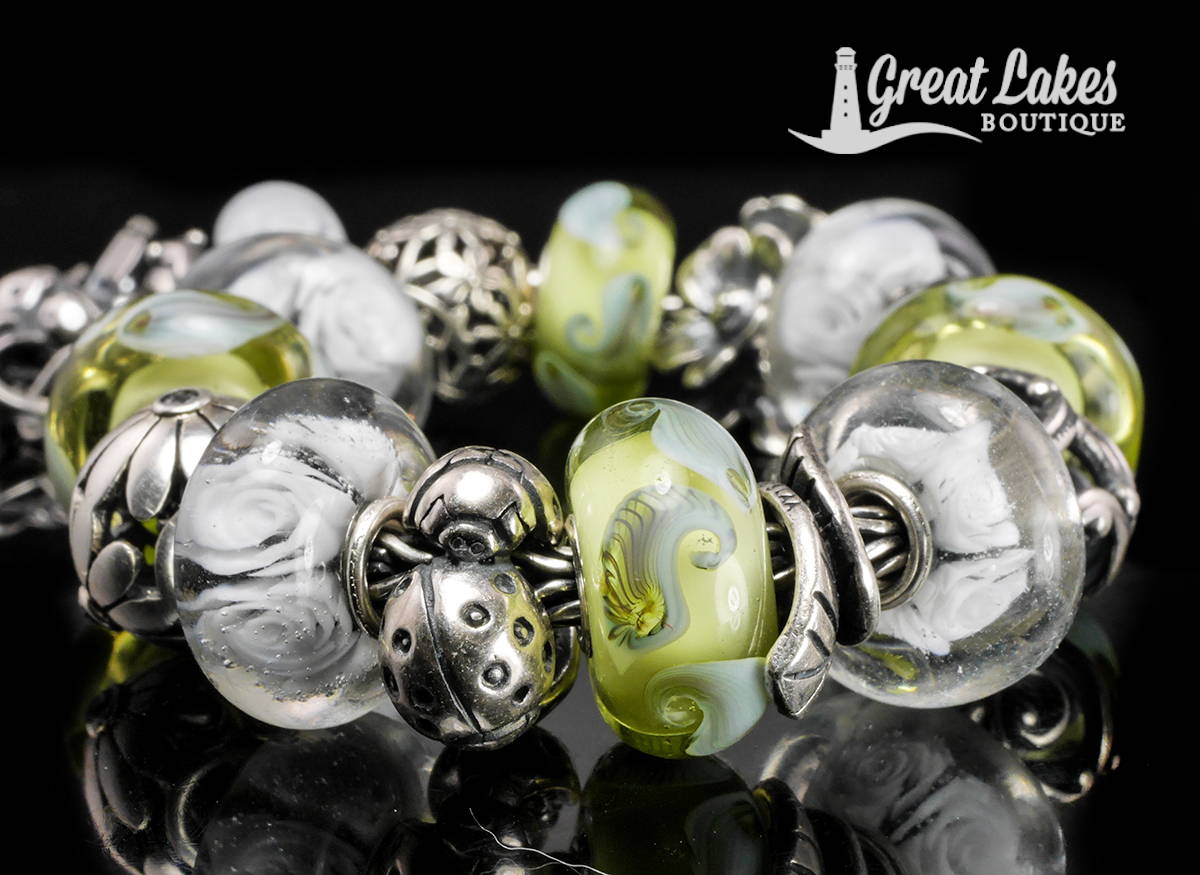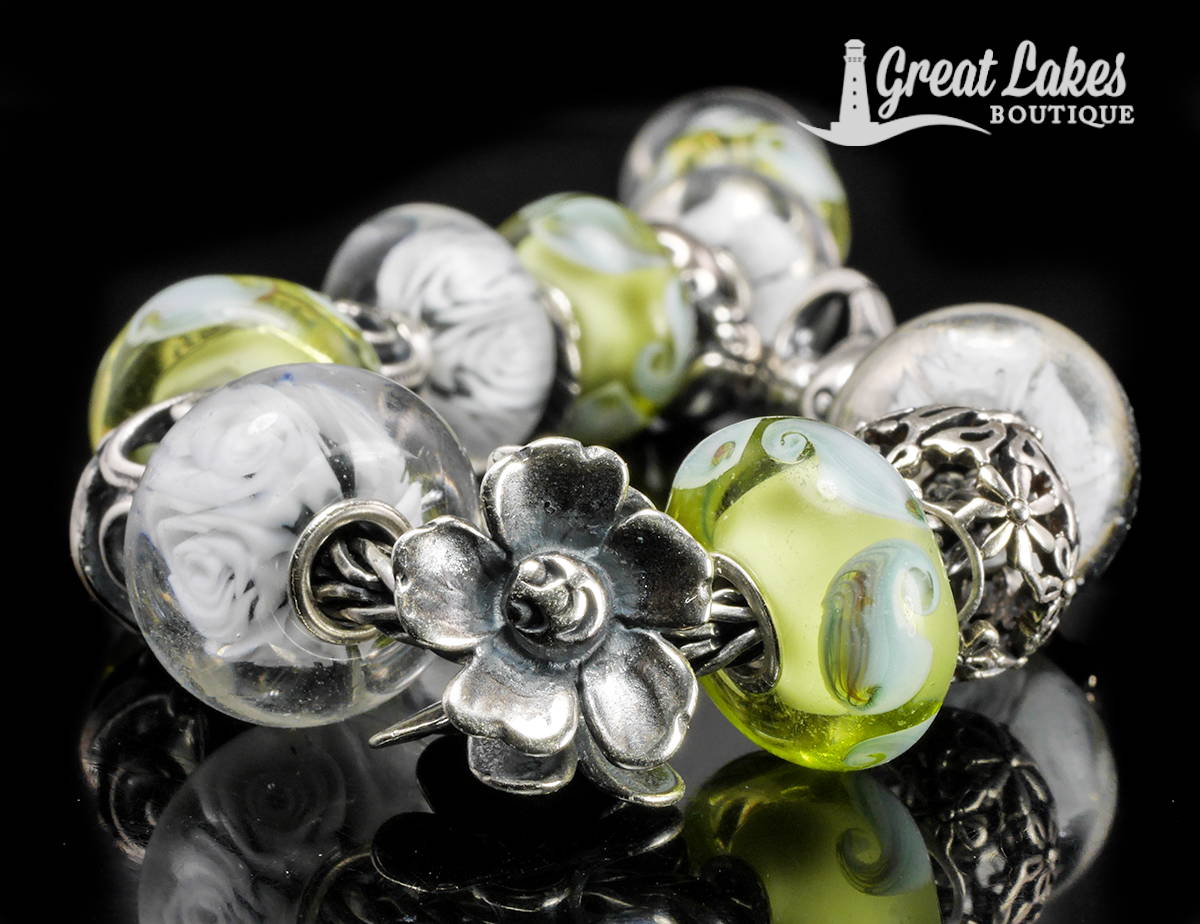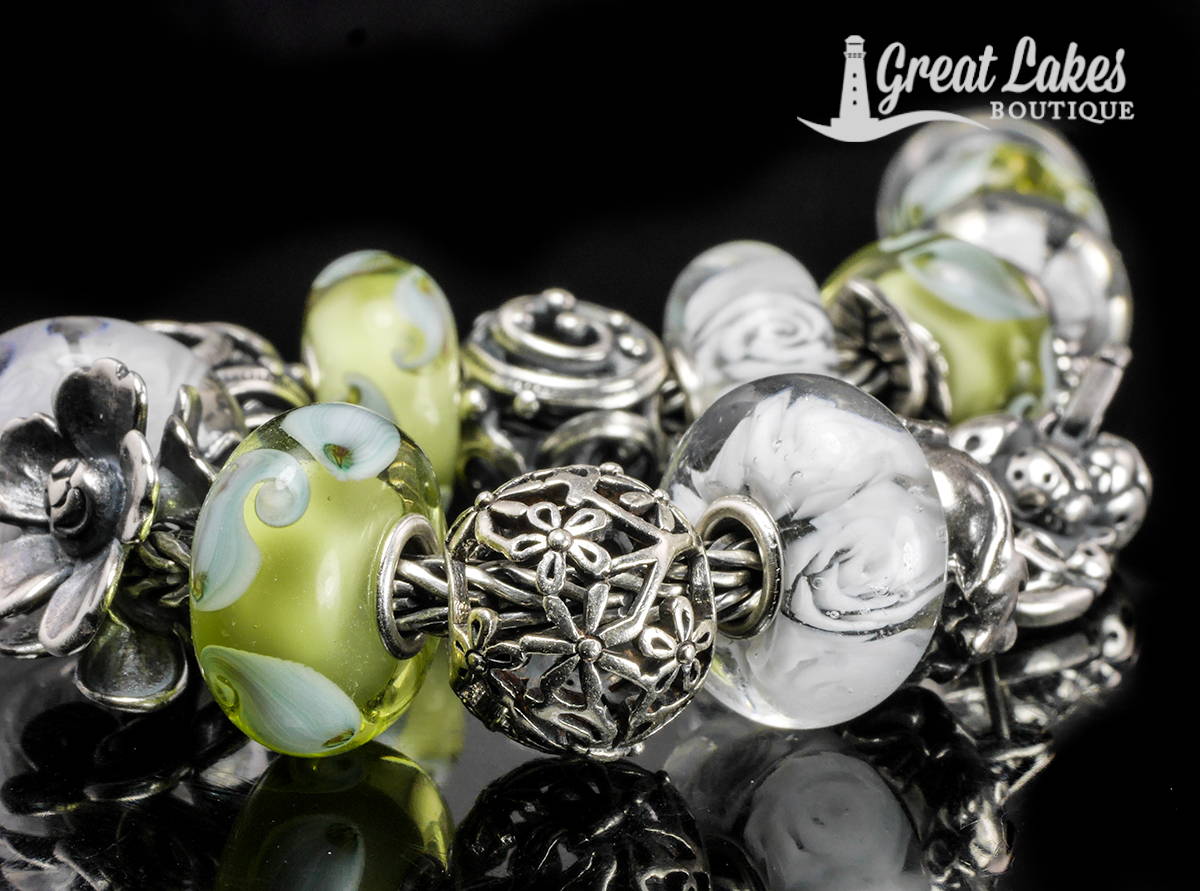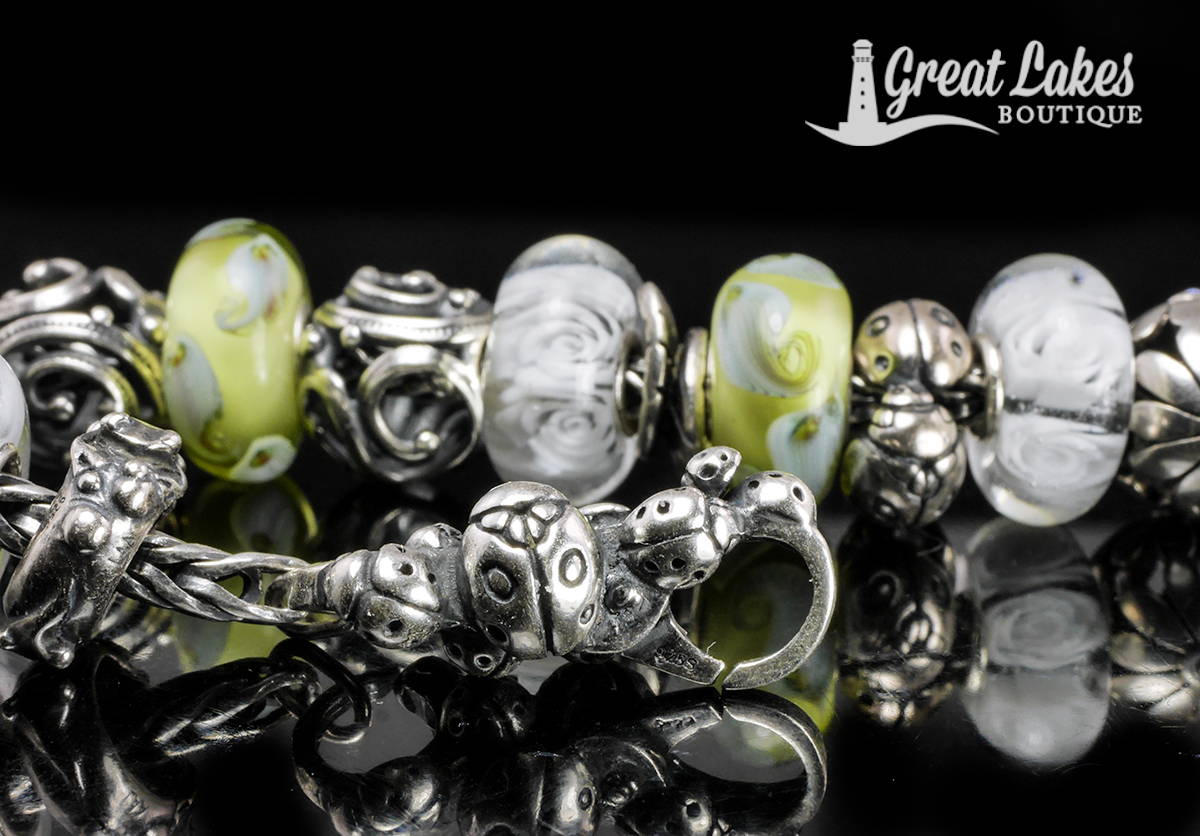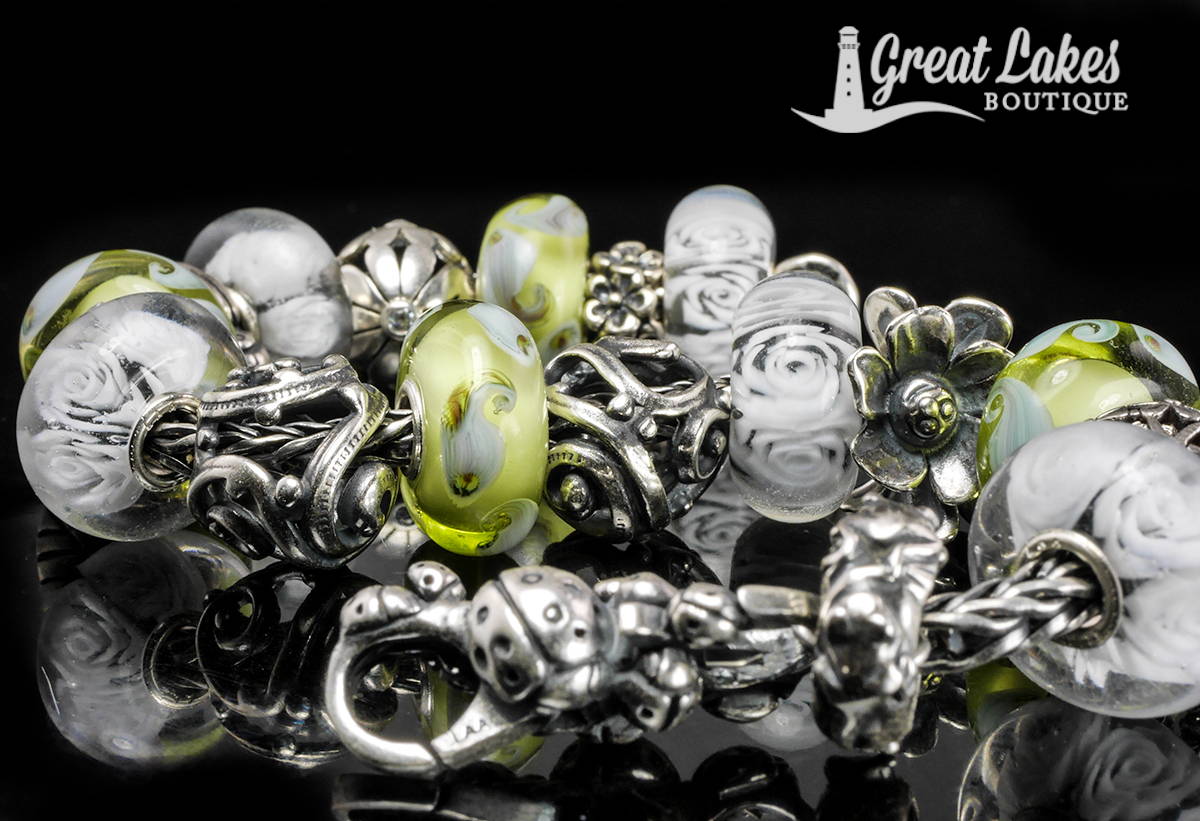 Finally the end result. It's a very striking and bold bracelet in person.
White Roses is also proving incredibly versatile. Yesterday it was styled with the new Feldspar Quartz Rock for quite a warm, neutral and cozy feeling combination with gold. Today it's all together cooler in it's vibe. White Roses does vary enormously though so it's definitely one to shop from live images. We listed more stock today too.