The bracelet featured today is actually an idea I wanted to try back in June when the Trollbeads Brush of Blue Kit launched. It launched.... and then it was sold out in the course of one weekend, leaving the idea a little pointless. This week we managed to get a restock of very, very few Brush of Blue beads. Tonight also sees the launch of The Palace of Amber Pearl of My Heart! The two combined finally allowed me to try this combination in this newest Trollbeads blog.
This bracelet has an Asian theme and there are so many cities and regions there I'd love to see.
The color scheme is a mix of the new The Palace of Amber Pearl of My Heart and we have never seen rosa pearls like this. The entire batch are deep purples and pinks with a lot of luster to them. Those heart details are 18k gold, just as the Starry Pearls have the 18k stars. The blue and white porcelain beads are of course those distinctive Trollbeads Brush of Blue beads. Both are now available in limited numbers on the website.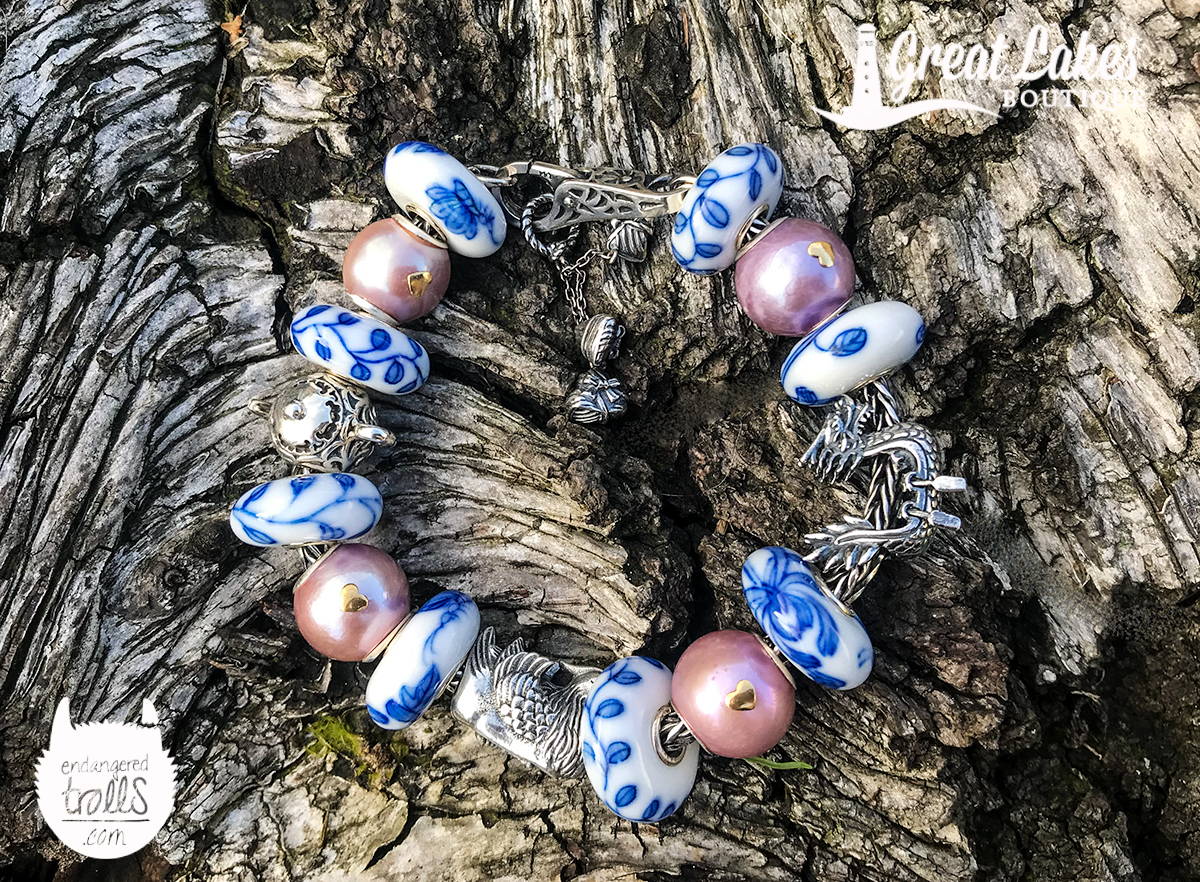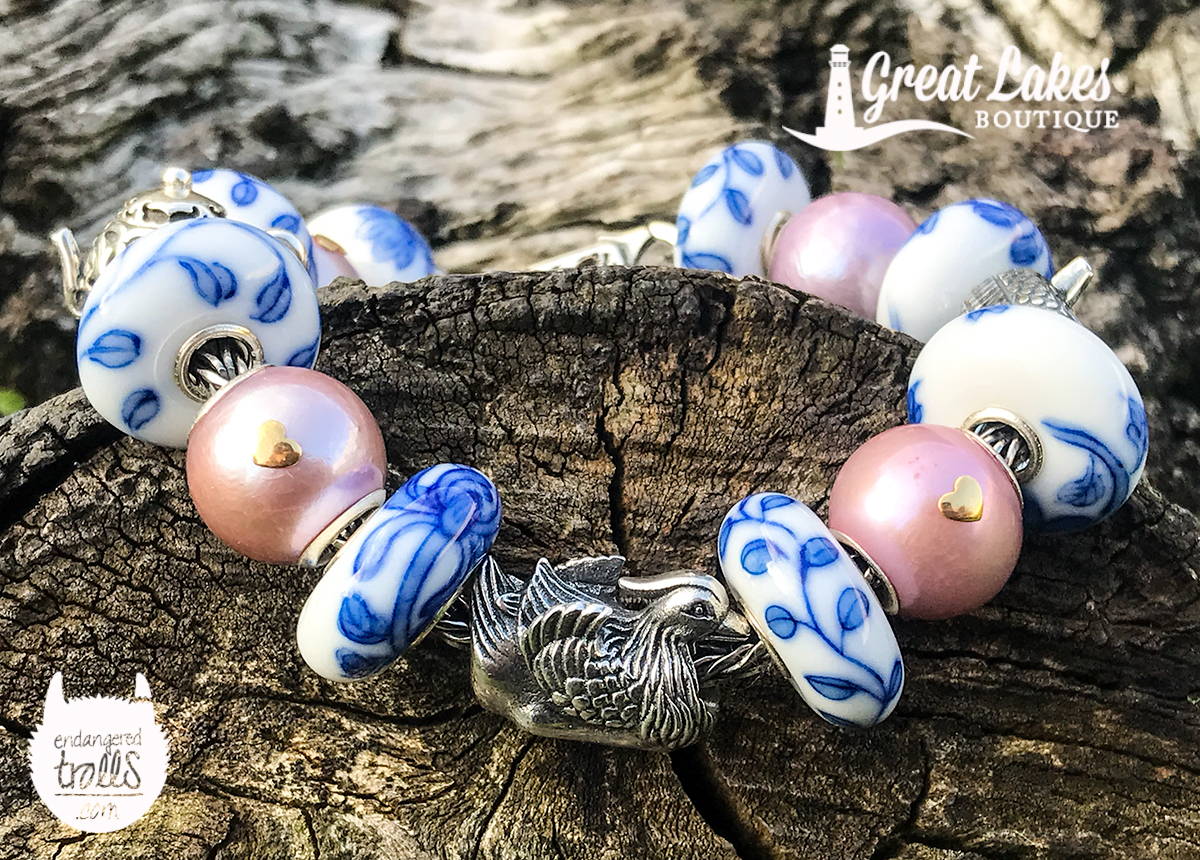 The Redbalifrog Mandarin Duck was part of the Spread Your Wings collection and is so realistically detailed. The vision in my head for this bracelet was somewhat of a "tea by the lake" idea.
As is typical for Redbalifrog it's a good sized bead but you can find exact dimensions and a product video on the page linked above.
Another bead featuring as somewhat of a focal is The Palace of Amber Dragon Boat. Ironically I've use this often on my own wrist but not yet in an editorial. It launched in celebration of the Dragon Boat Festival 2019 and the detail is so impressive. Incidentally those tiny oars move just as real ones should.
Asian theme aside this is a great bead for Viking inspired or even fantasy bracelets.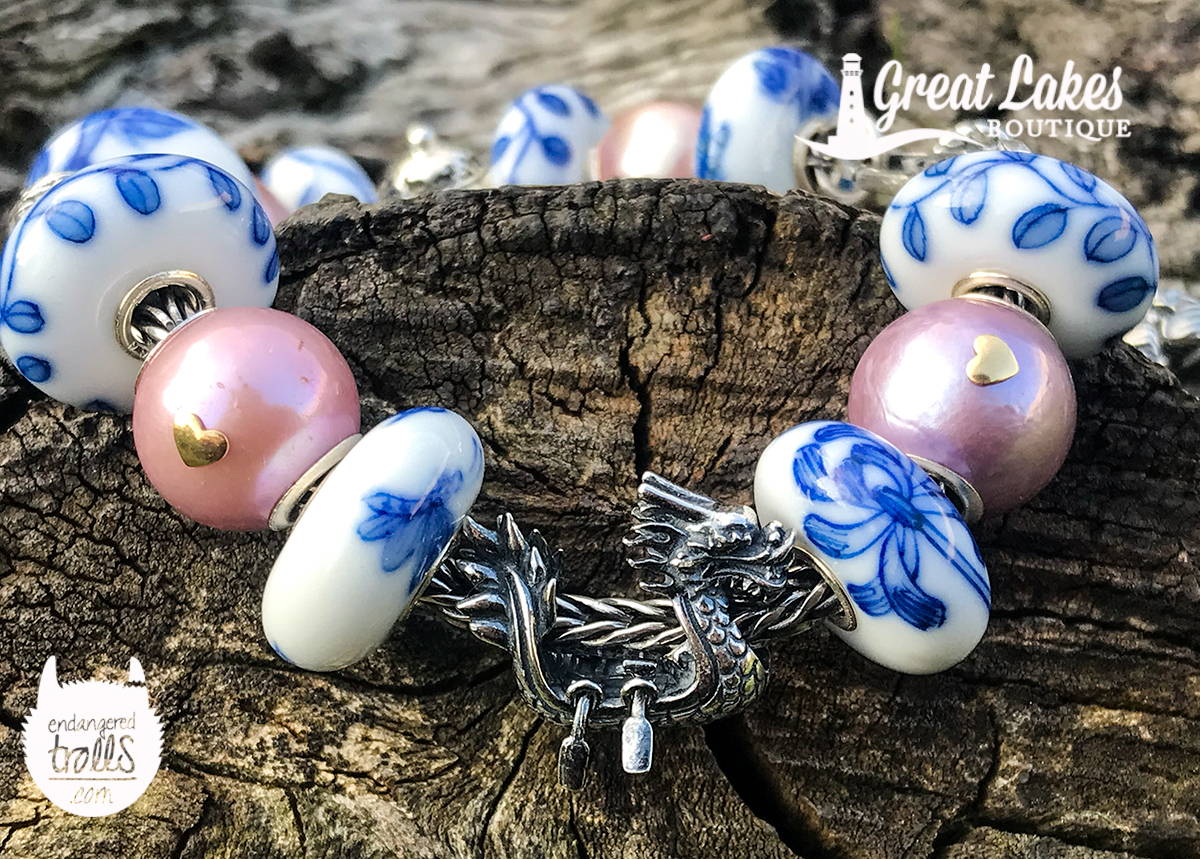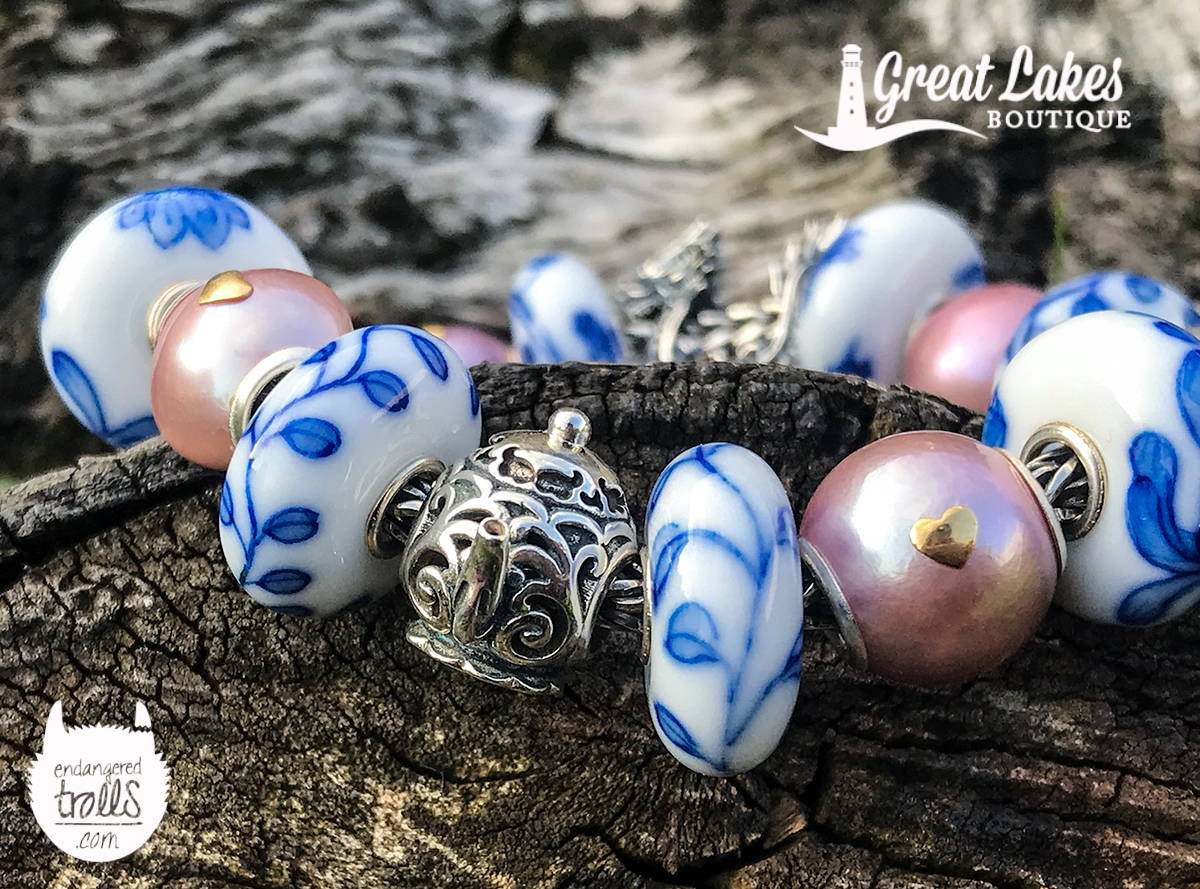 The Bella Fascini Fancy Tea Pot has such an ornate feel to it and is one of the beads we have struggled to keep in stock. There's also the Bella Fascini Cherry Blossom Tea Pot which could arguably be better for this theme.
It works so well for this theme and for those of you with the Ohm Beads Teabag, they're a great pairing.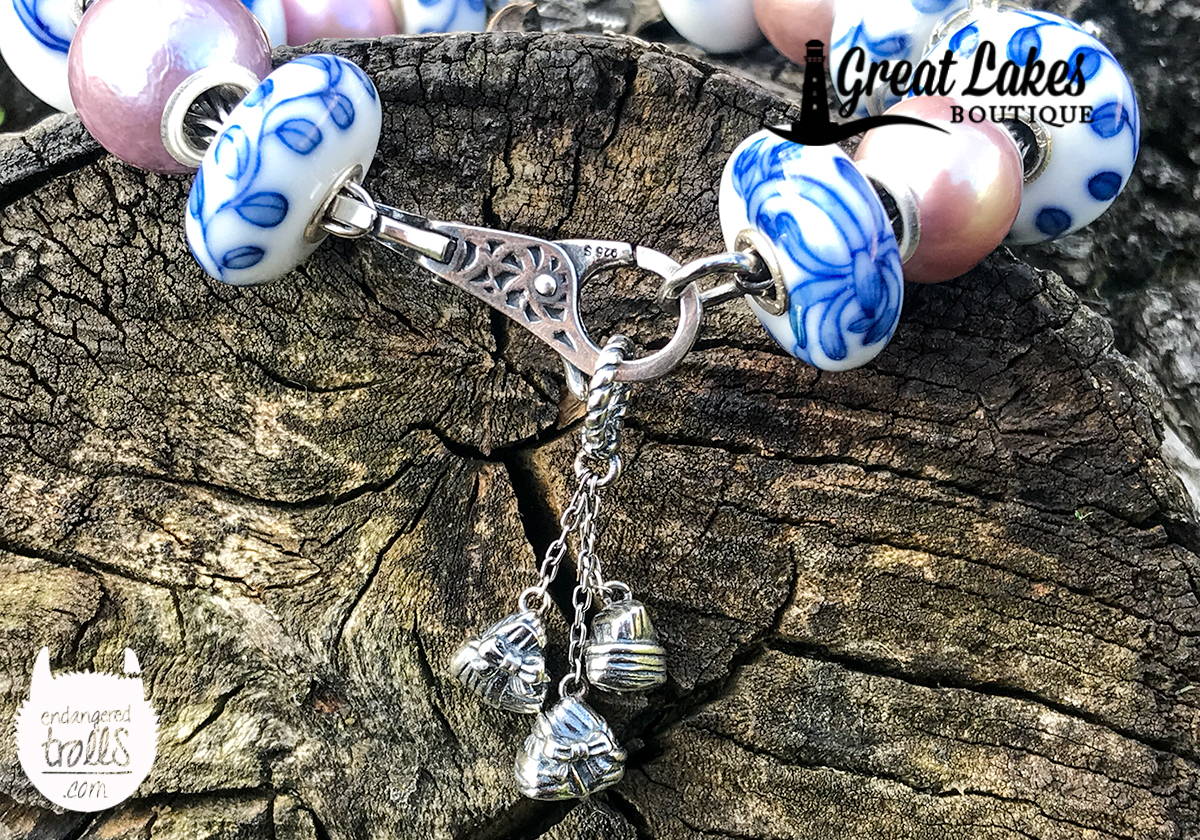 Those delicious Pearl of My Heart rosa pearls are now live and their coloring is just incredible. Obviously for any bead where natural materials are used, there's a limited supply so do be sure to grab these quickly.