Today sees the arrival of a new gemstone from The Palace of Amber. The sodalite ranges from really dark, midnight blue, to bright shades more reminiscent of a lapis. As it's just launched on our website, I'm sharing a little inspiration in today's charm bracelet blog.
One of my favorite color combinations for the fall season is navy and cinder. It's such a strong contrast and always makes me think of the autumn.
This bangle set uses the new sodalite from The Palace of Amber alongside their Blaze of Glory. For reference we have asked for more of the latter but they were a limited release so there's been no confirmation yet. There are still a coupe remaining on the website though so don't miss out on this bead.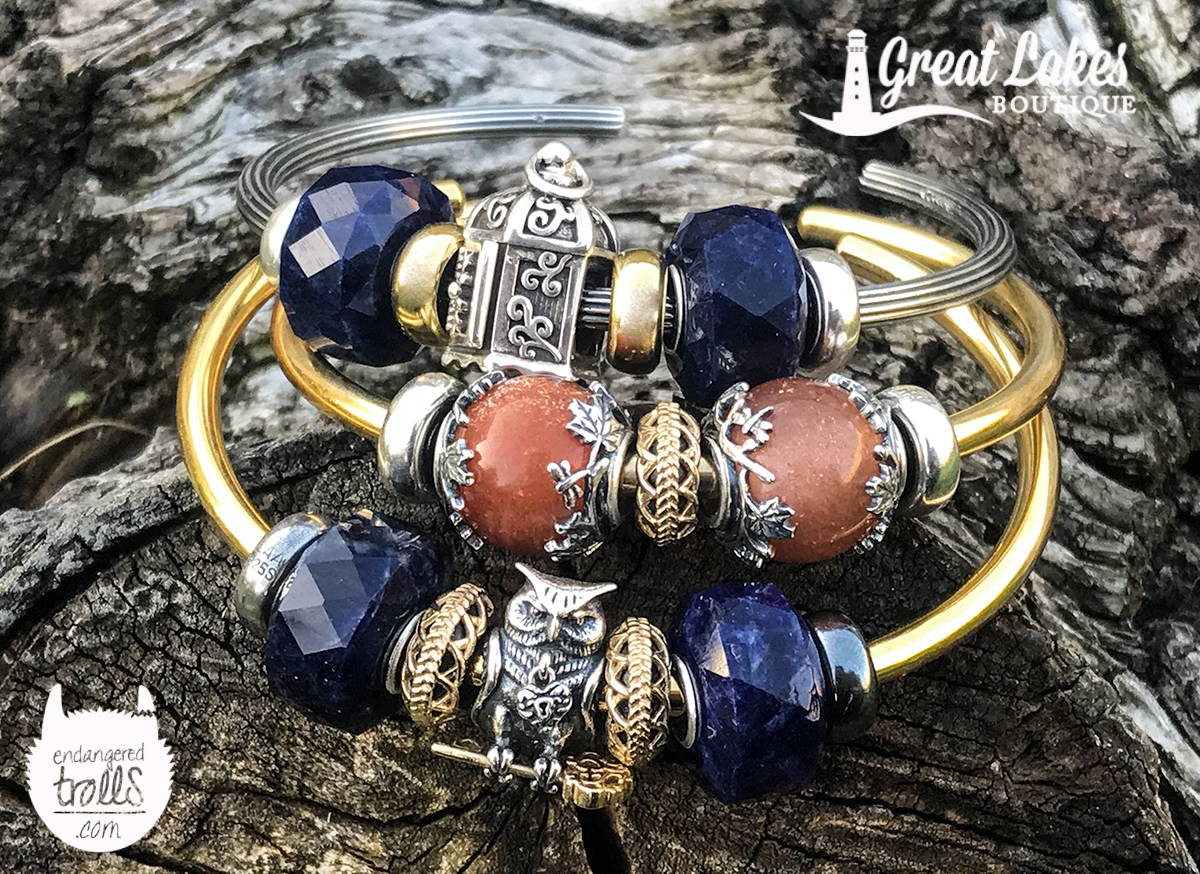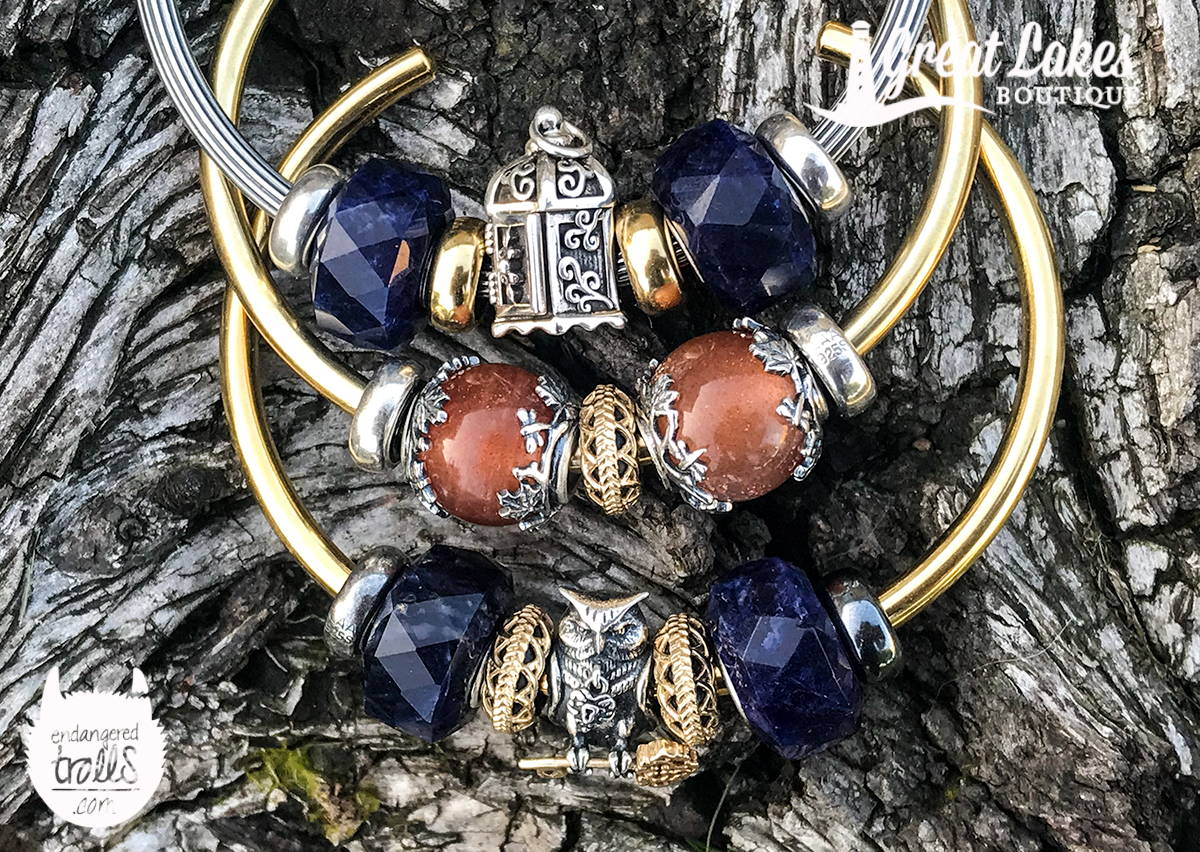 The bottom bangle features the upcoming The Palace of Amber Noctis, the brand's event bead for Bead Bash on the Lake Fall 2019 and now launching in less than five weeks. Once again as a reminder there will be an all silver version at $60 and the duo tone (pictured here) at $109. It is a limited edition design but there will be some available online. The exact listing times will be announced once the online schedule is finalized.
It's flanked here by the lovely solid gold Rumpelstiltskin Stoppers.
The top bangle features the Bella Fascini Light the Way, a second event bead for Bead Bash on the Lake and this one retailing at $79. From a design perspective, this bangle would have looked better with the Rumpelstiltskin Stoppers too as their ornate detailing would complement the decoration on the bead.
Do note the carrier here is the Trollbeads Star Bangle, currently in the sale for just $88.90. It looks stunning with gold.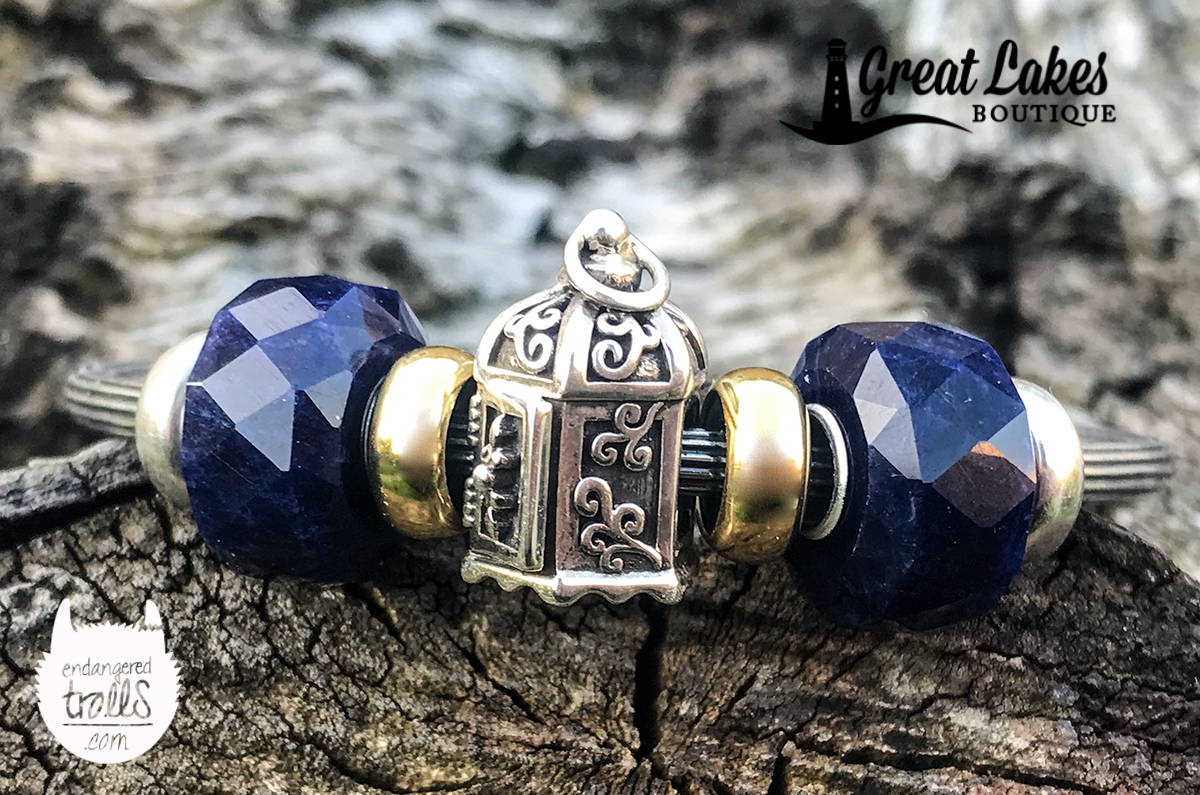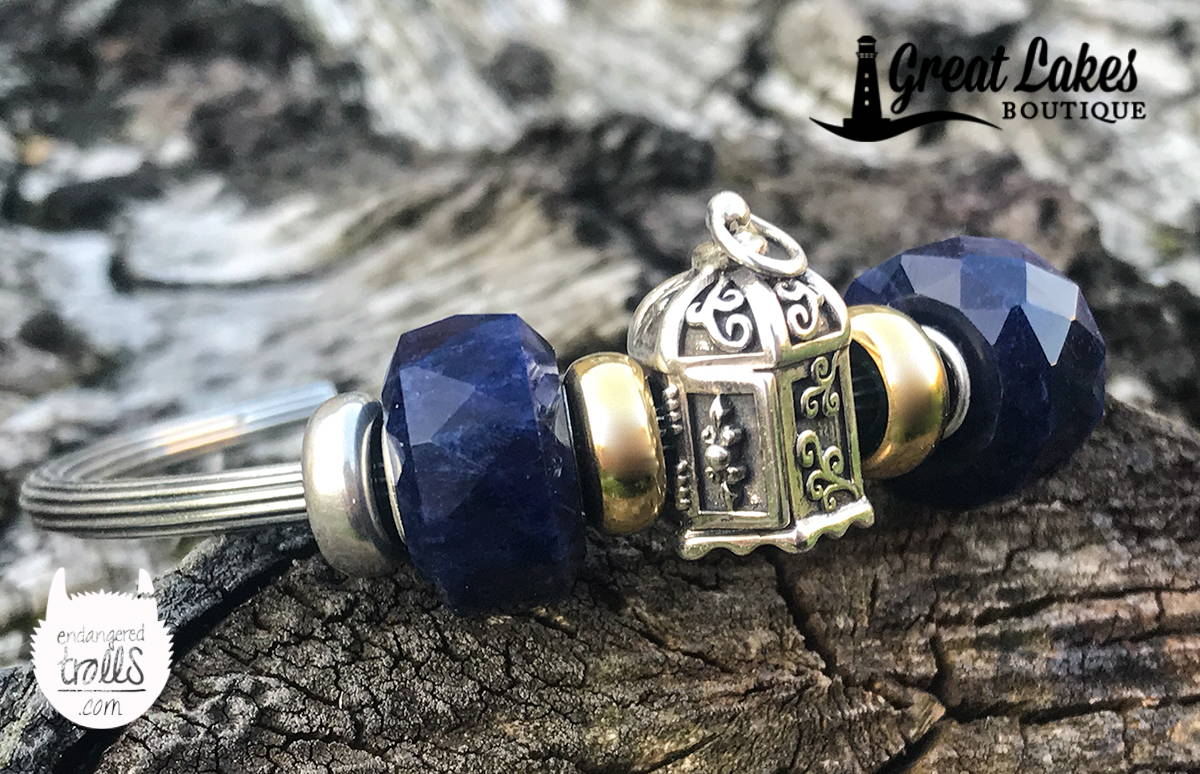 Finally comes a couple of on the wrist shots and this stack makes for such a beautiful fall combination with two of our exclusive beads.
Do remember The Palace of Amber Blaze of Glory could be replaced with feldspar moonstones for anyone who missed the main stock of these. There's some very sparkly examples currently available on the website.