The clock has struck midnight. The witching hour is here and so is the Bead Bash on the Lake Hangover Weekend.
Though some of you have now participated in many of these events, they are new to others. For those of you falling in the latter category, here's what to expect.
These events don't run to the same strict time schedule as the main events. For this reason it's worth following us on Facebook for upto date listings.
The Hangover Weekend is a second (and sometimes final) chance at some of the special stock. This time around however, we'll also be mixing in a few new releases too.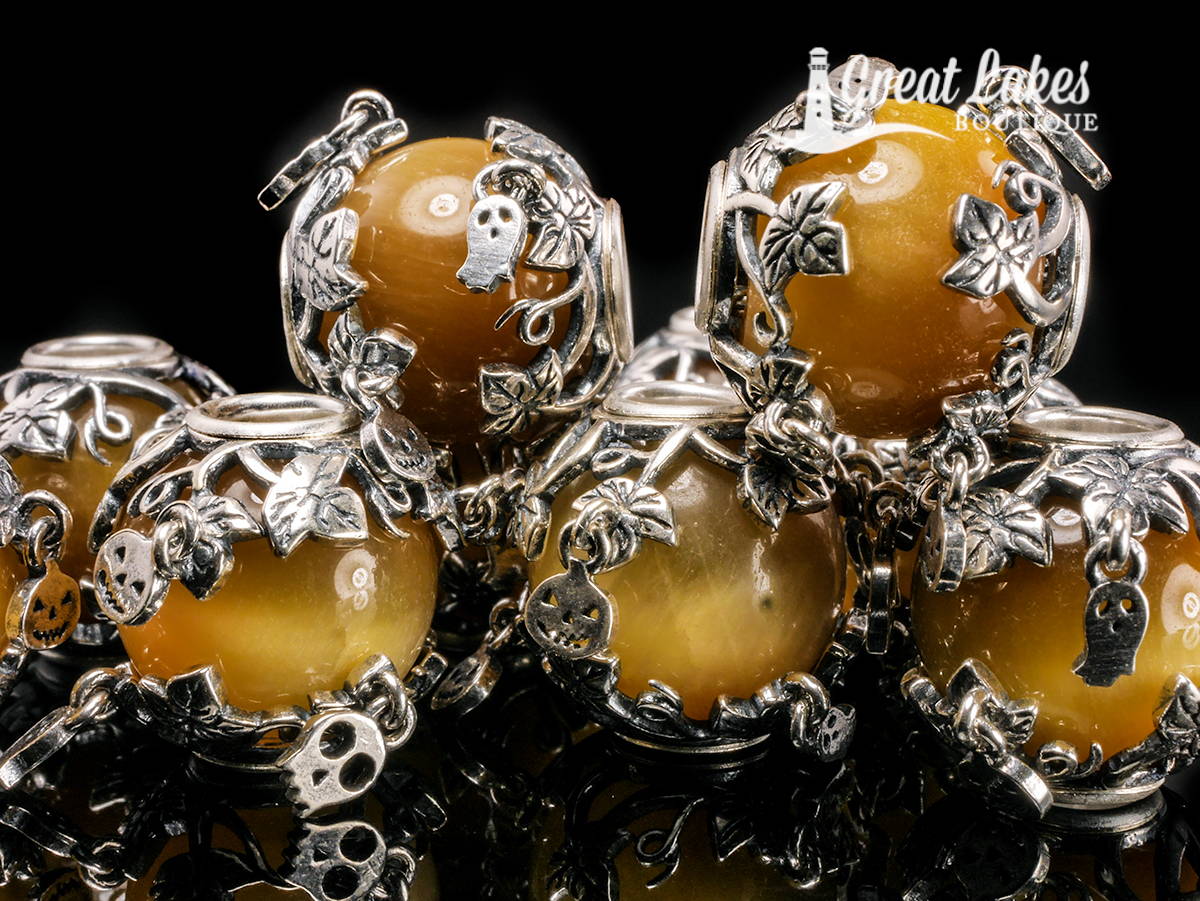 The Palace of Amber Pumpkin Patch is now live! This sold out in store and has proven incredibly popular. It features a cat's eye quartz focal stone with a decorative core. This time the silver framework is themed for fall and Halloween and you'll find a pumpkin vine detail with ghosts, skulls and jack o lanterns hanging free.
It is of course a limited edition and no further stock is incoming. What you see live on the website right now is all that remains.
Also live now is the first round of our newest Trollbeads Uniques. There are some amazing designs in this batch and such beautiful colors too. There will be more uniques listed throughout the weekend of course.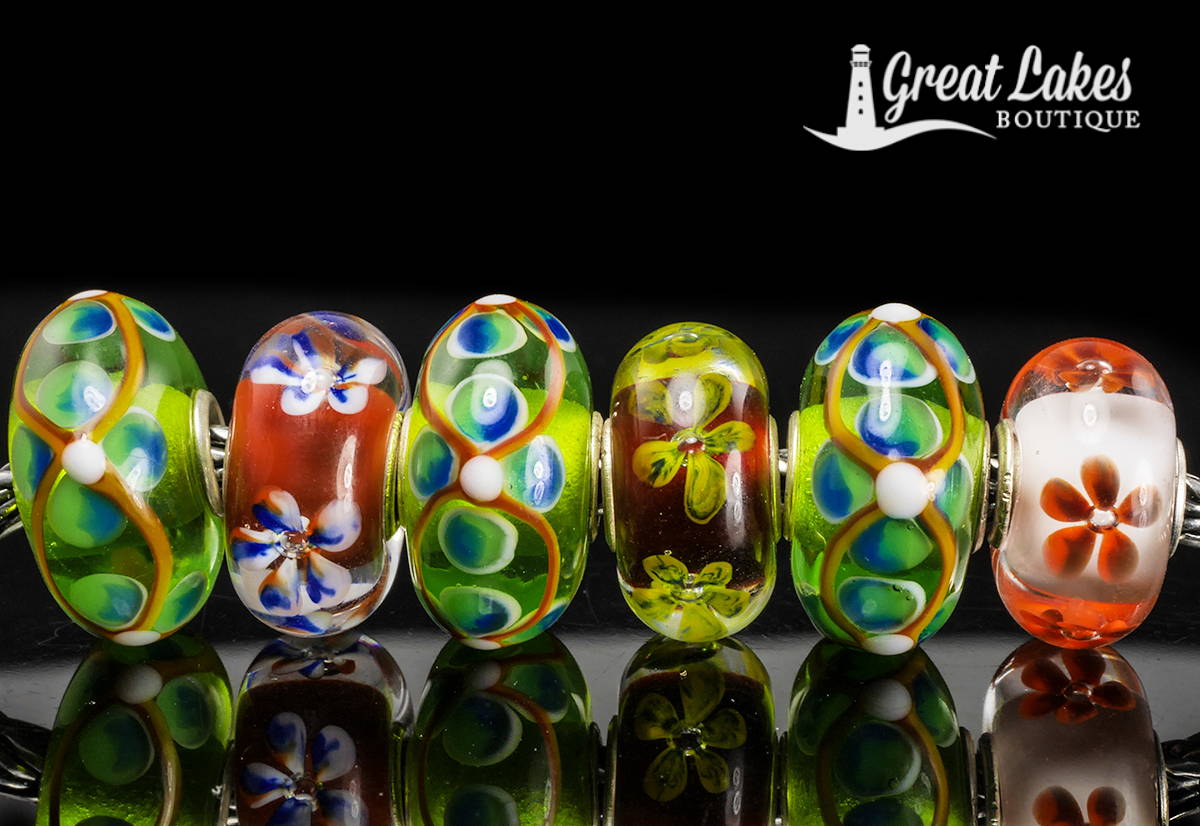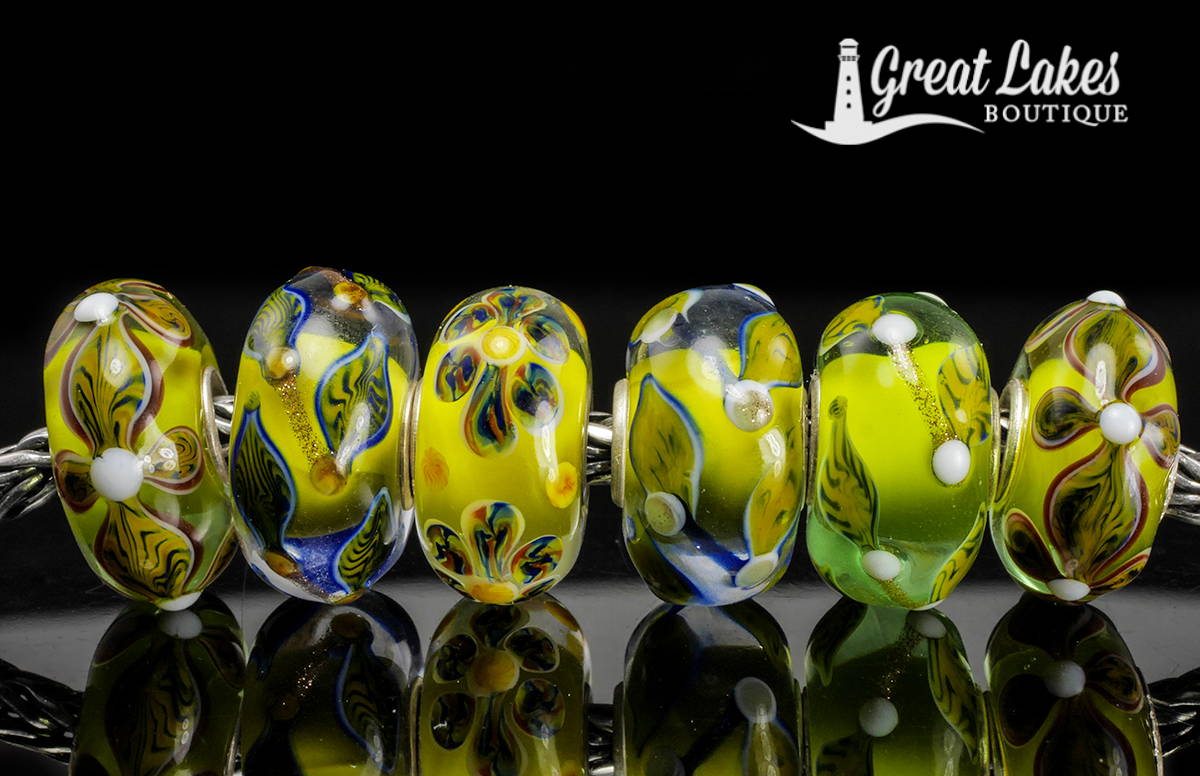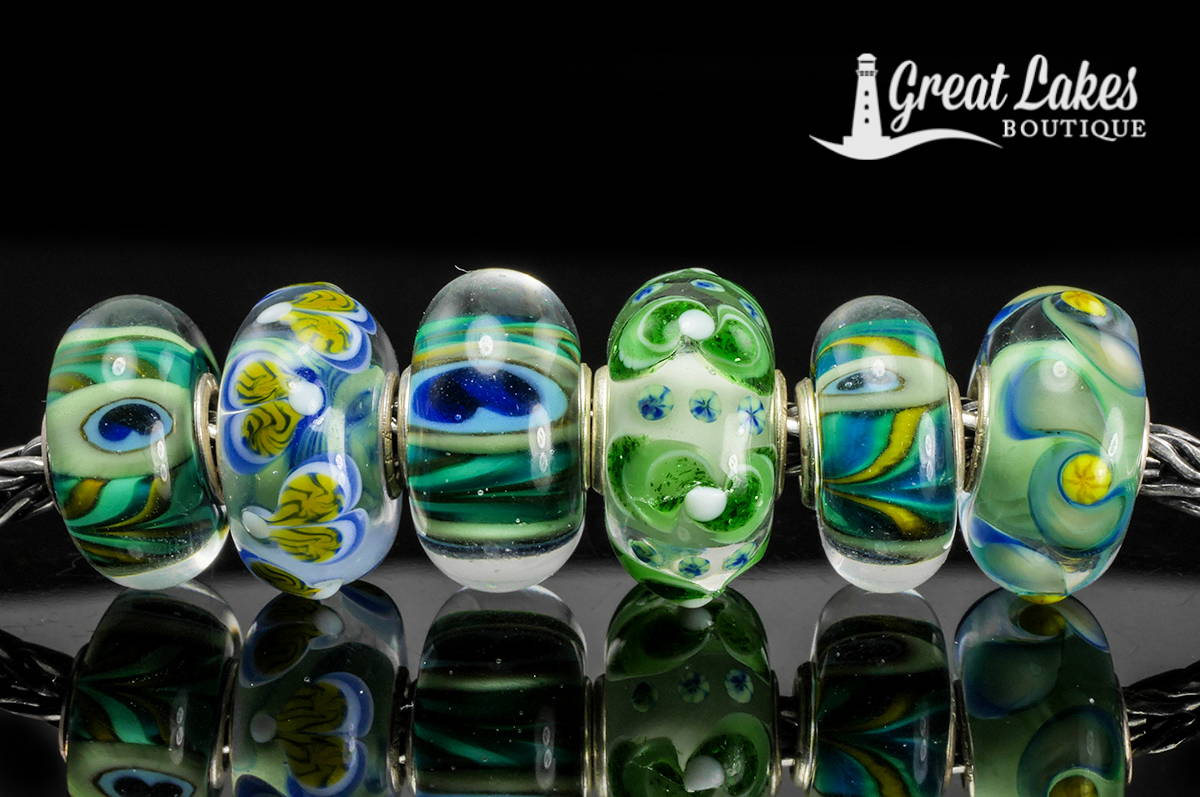 When it comes to special stock, we've done a complete inventory update and the event beads are back online.
Though not an event bead, The Palace of Amber Pumpkin Cauldron is running a little low on stock now. This design complements Pumpkin Cottage and Pumpkin Patch perfectly so be sure to grab this exclusive bead.
Noctis is available again in both versions but the duo-tone is very low on stock.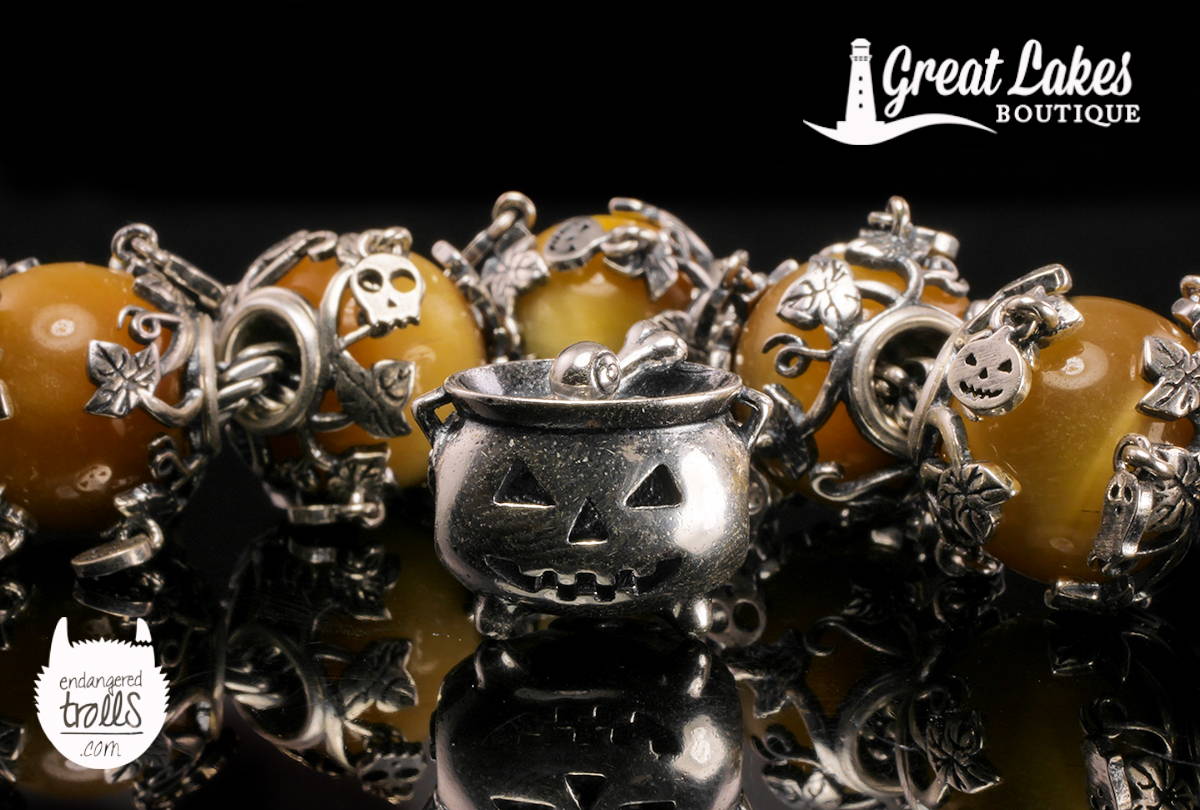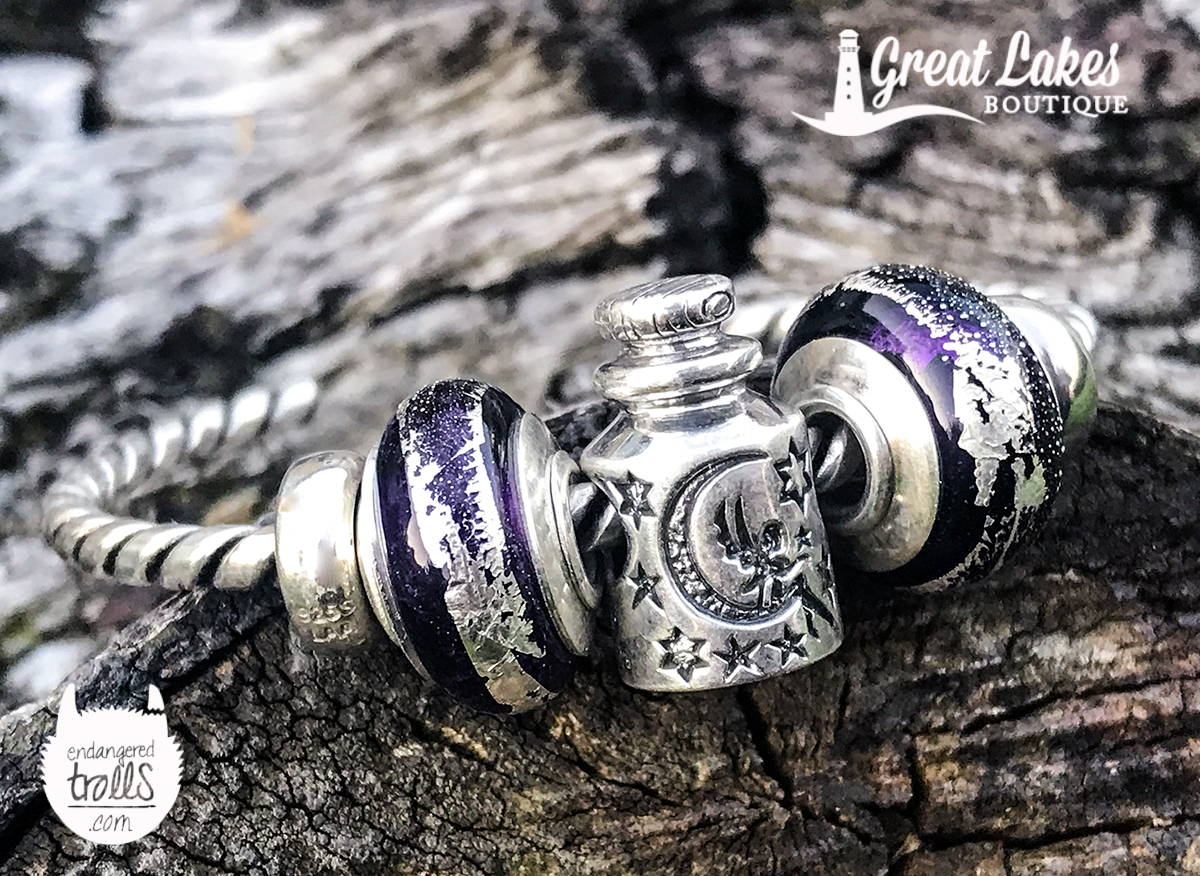 The Redbalifrog Magic Potion is also limited so again there's no more stock coming. This bead is perfect for your Halloween bracelets but also for those fantasy combinations.
The Henhousebeads Midnight Twinkle is a magic inspired glass with silver foil detailing and again it's perfect for your Halloween bracelets. All remaining stock of this bead is live on the website.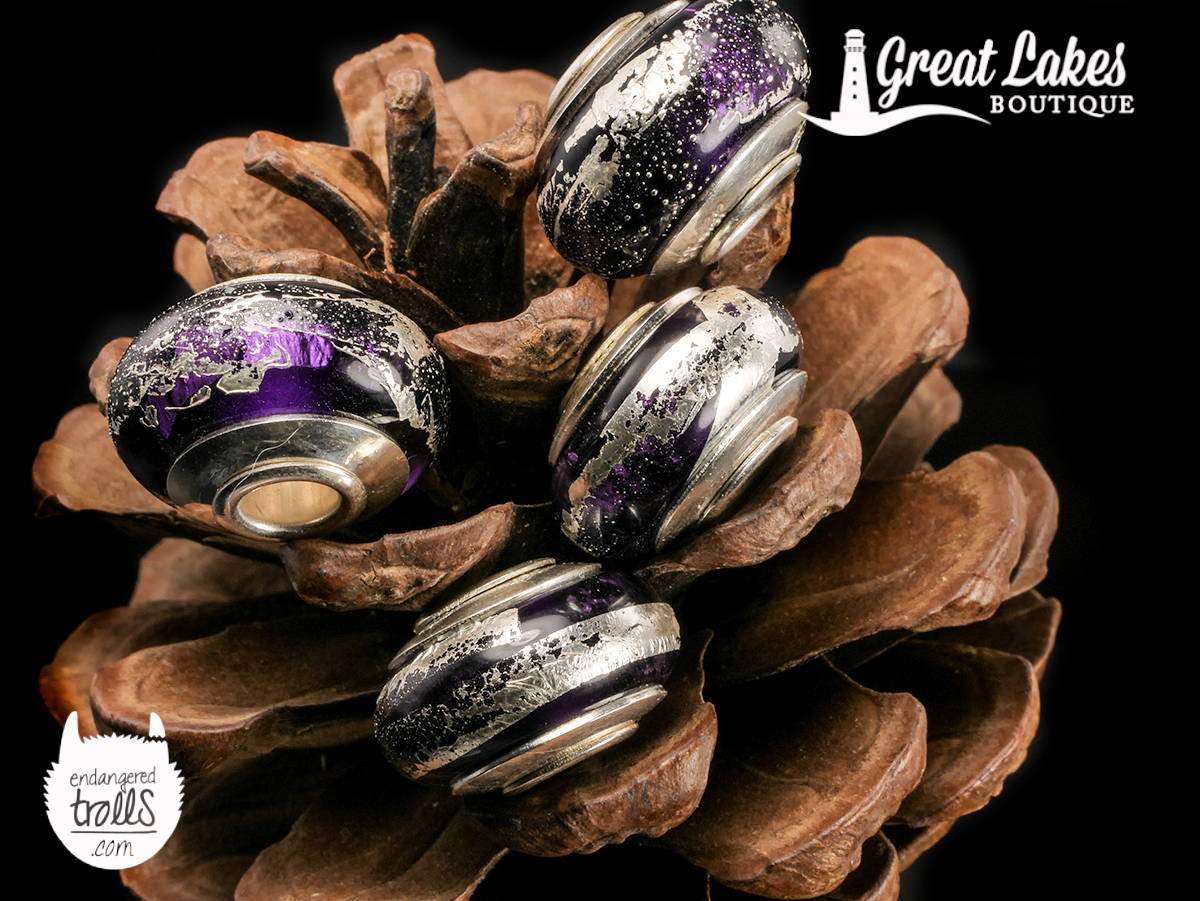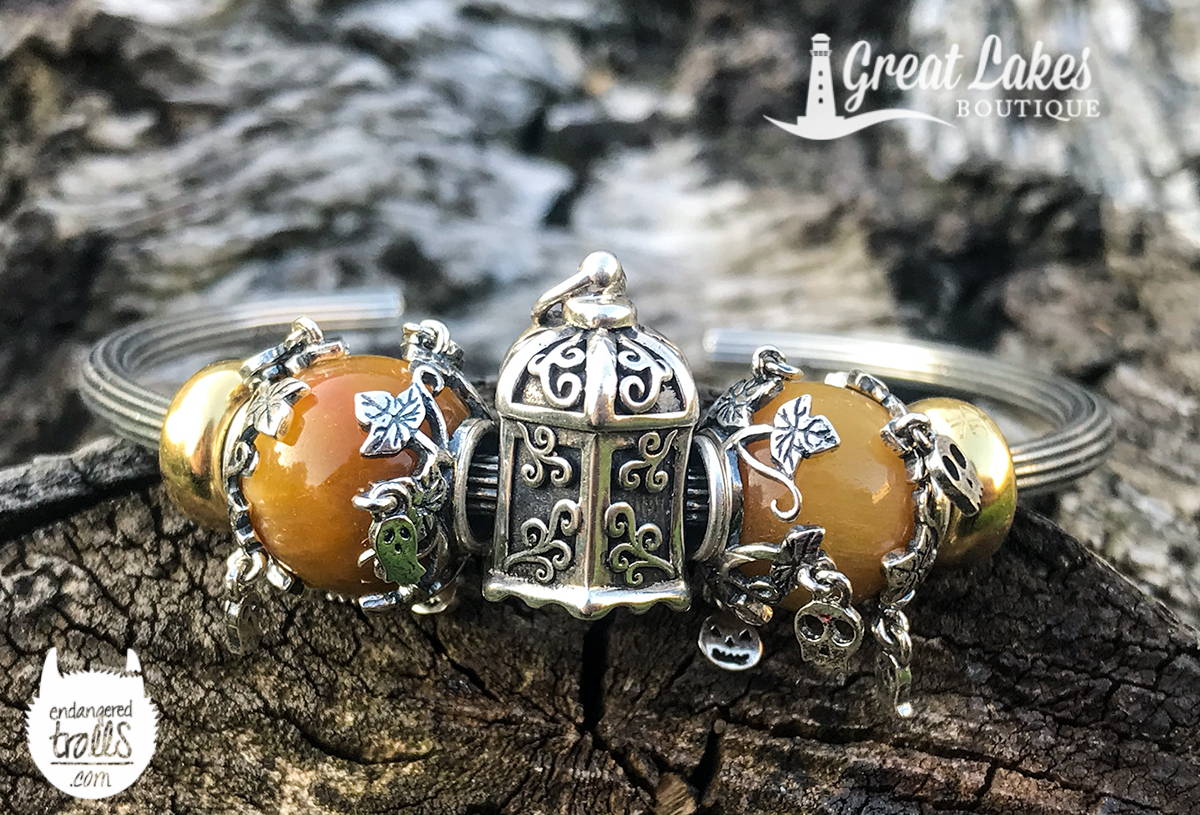 Last but by no means least is the stunning Bella Fascini Light the Way.
This decorative lantern bead is the first event design from this brand and is engraved with both the year and GLB on the base, fr that extra commemorative touch.
For our Ohm Beads fans our retired stock is now back online after being removed for the event itself. Please do be aware there are no restocks on any retired designs and our inventory is so low. Most charms are down to ones and twos with a few more gone completely during the event.
Our live images of retired CustOhms and exclusive glass are available again but they will be removed possibly following this event or perhaps in a couple of weeks. Stocks of some designs are very, very low.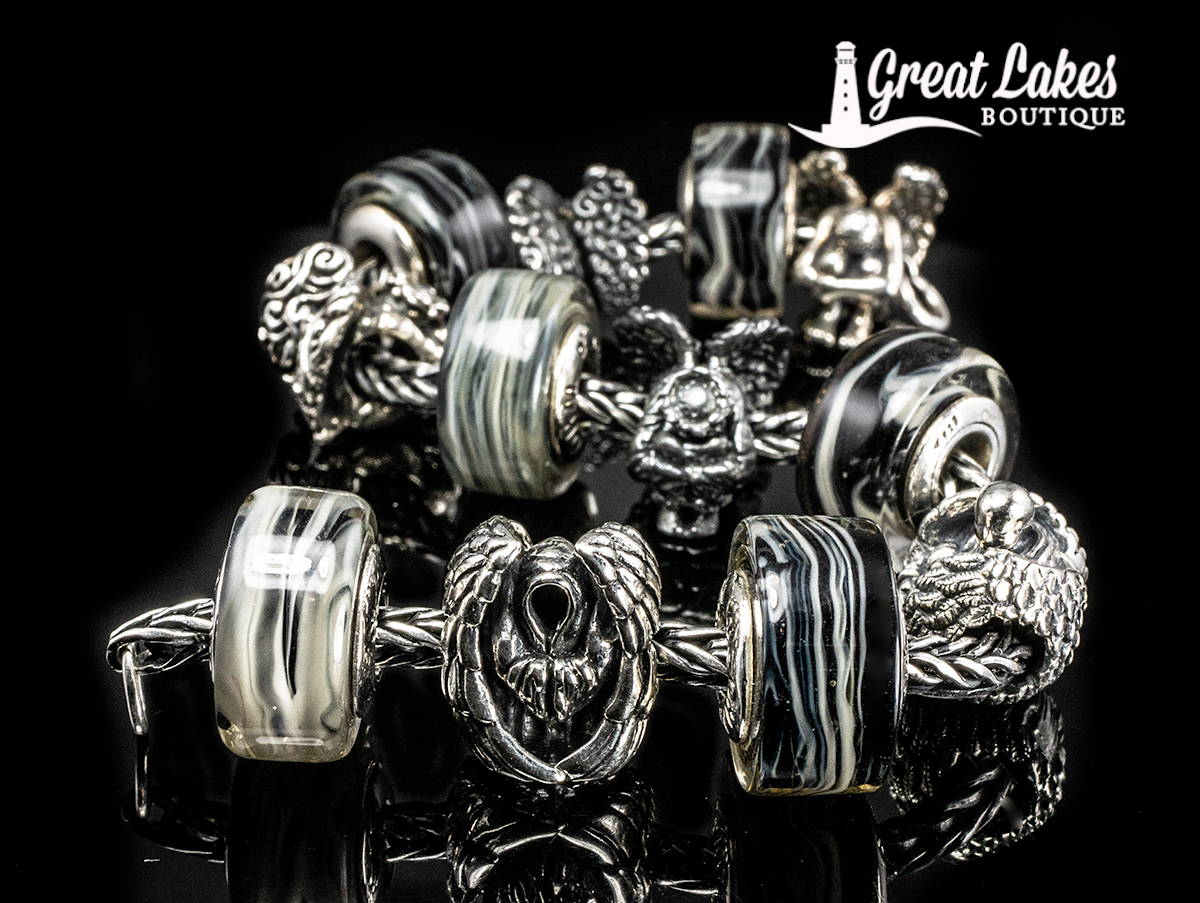 Missing former exclusives or OhmMyGods? There's a handful of OhmMyGod 4 left and a small supply of Dirty OhmMyGod 1, Dirty OhmMyGod 2 and Dirty Love Wounds. These are all ideal for your Halloween bracelets!