This Bella Fascini blog brings a little Bella Fascini pre-spring bracelet inspiration.
Monday morning saw the launch of the Bella Fascini Spring 2020 collection which introduces new shades of both the round and Celtic signature CZ beads. Though we'll share an editorial for those probably next week, today we wanted to highlight a pre-spring bracelet.
It's that awkward time of year where we all know spring is around the corner but it's still cold! Precisely how long it'll take to get around that bend is also unknown.
As such the colors on this bangle are still quite soft. We've introduced some greens by way of the Oval CZ in Olivine and Peridot but the other two are actually the Oval CZ in yellow. Yellow always sounds such a daunting shade but in reality this color is quite soft and cool and makes for an ideal pre-season look.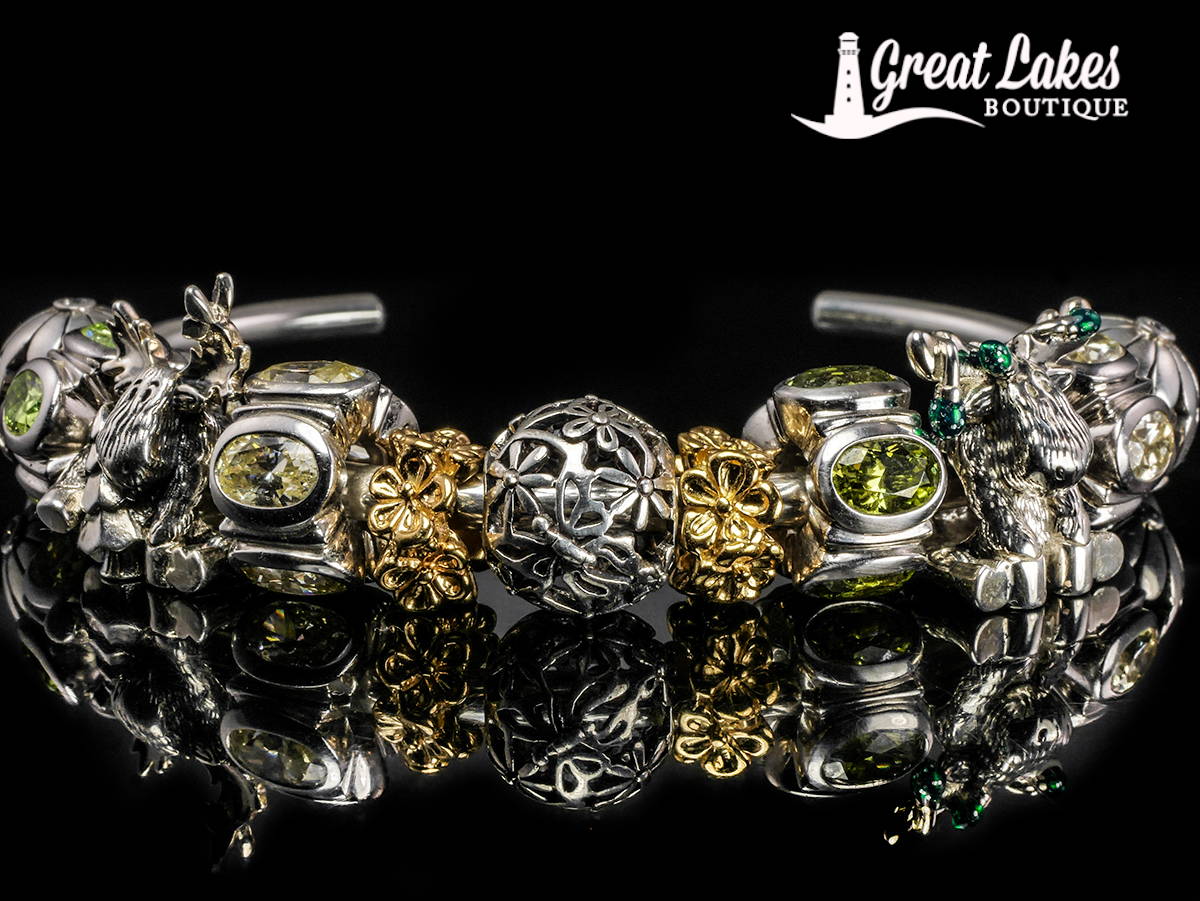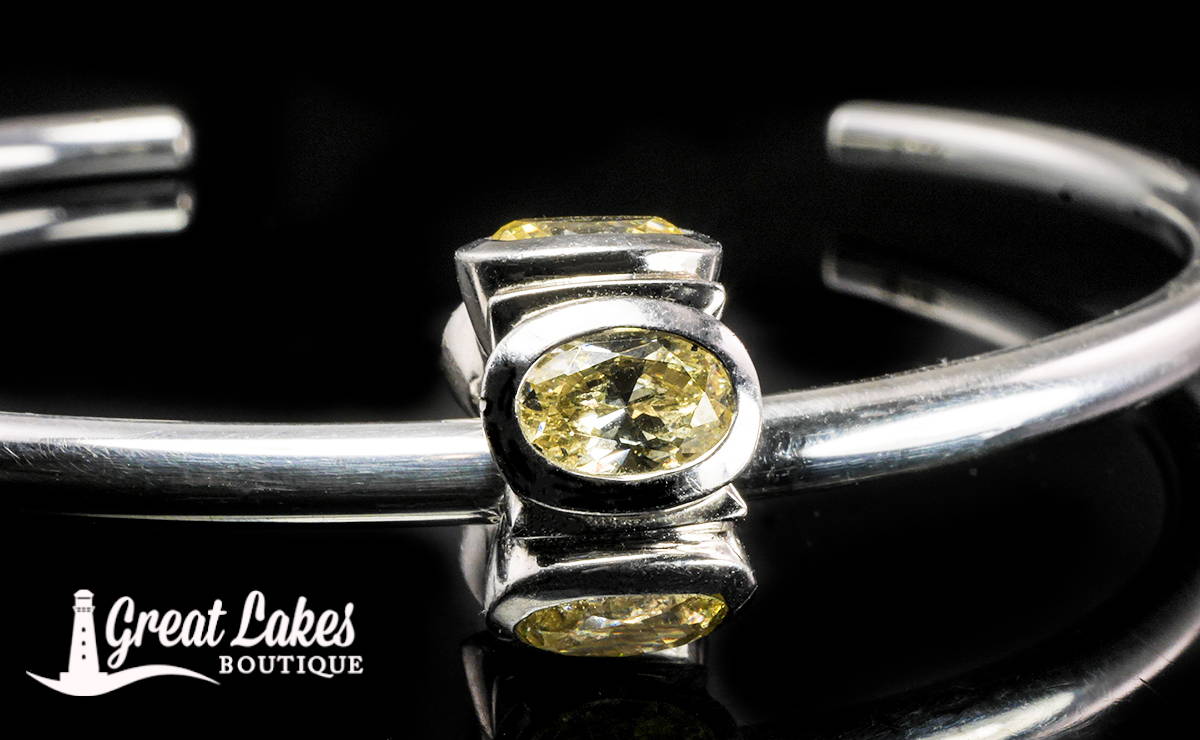 Here's a closer look at that yellow. Obviously cubic zirconia is dazzling under light so if you like sparkle on your bracelets, these are perfect.
They're available in three shapes or styles from Bella Fascini. The oval are pictured on this bangle, the Celtic band has a chunky, braided look and the round, a little taller than the oval an as the name implies, round cut cubic zirconia.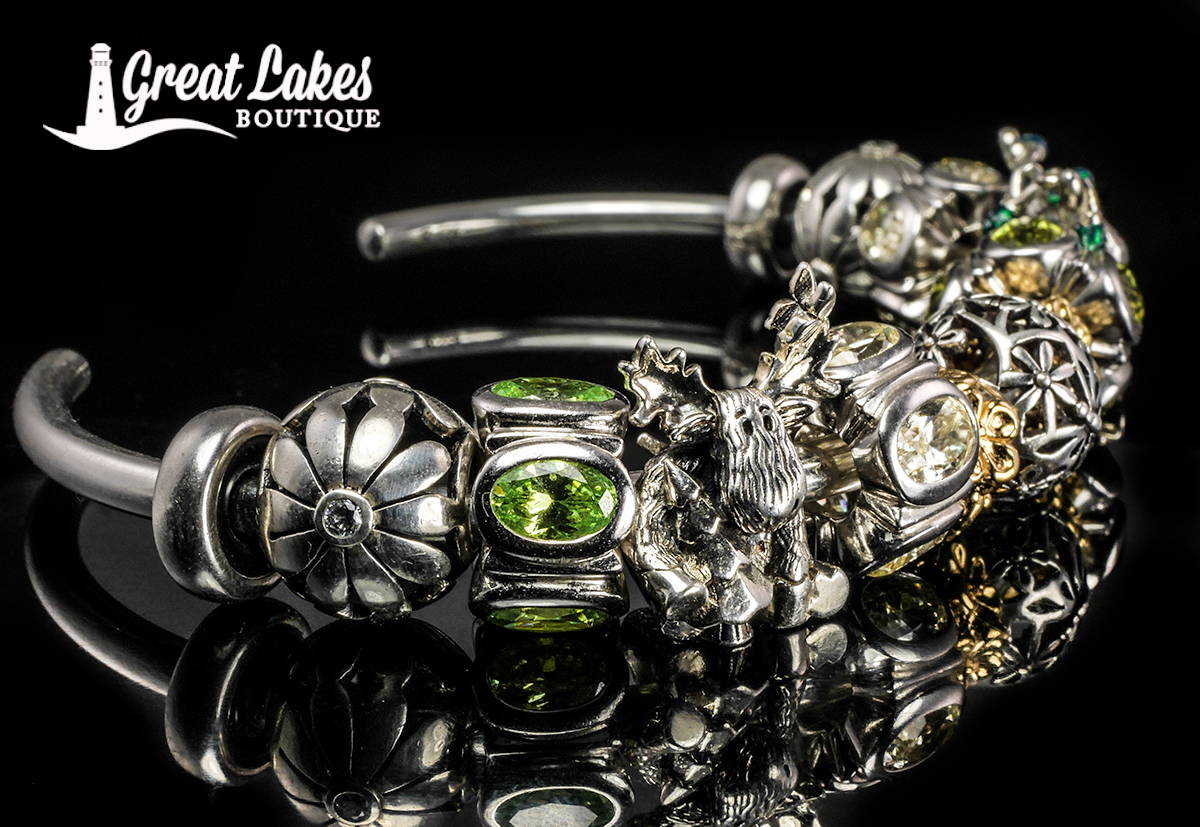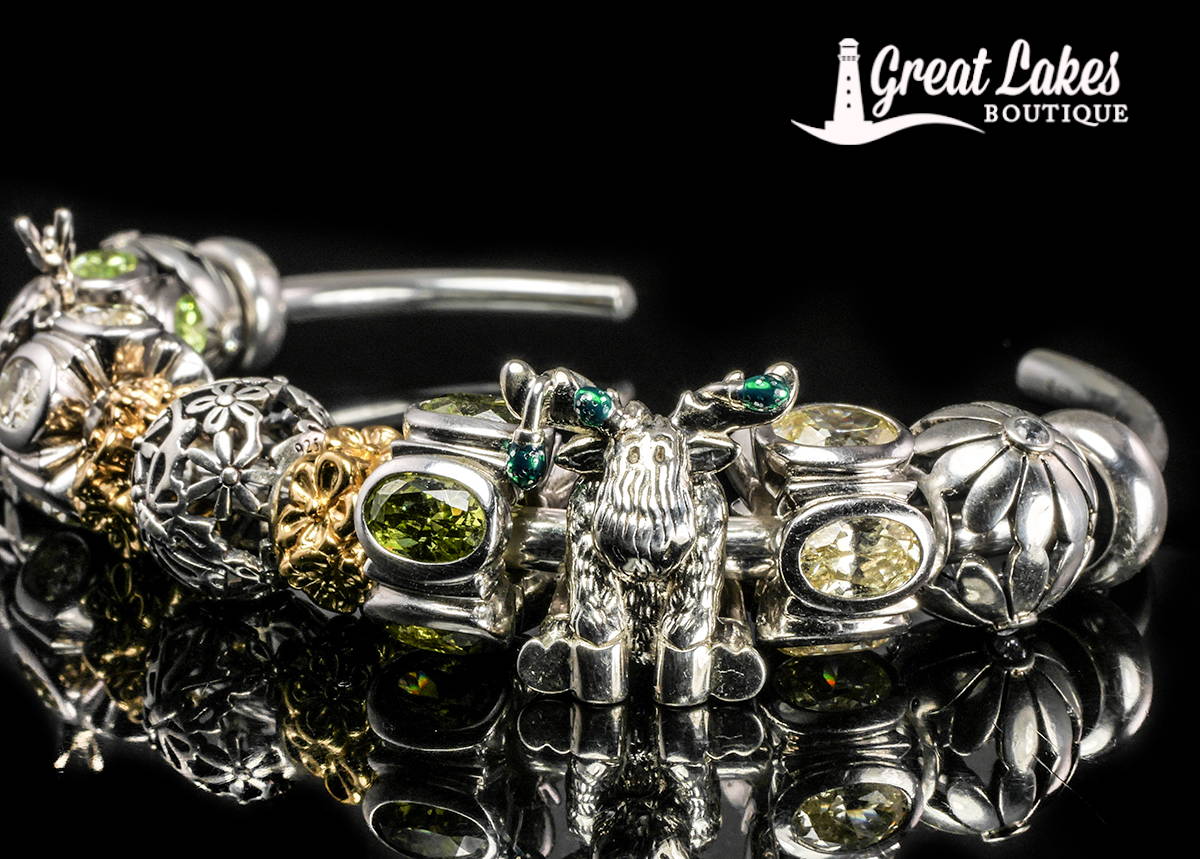 The silver and gold plated beads here are among my favorites from this brand. The gold plated Flower Bands are so versatile and available in rose gold or silver as well. Of course you'll spot two moose, specifically the Moose with Green Lights and the Summer Moose, (temporarily sold out but can be replaced by any of the other moose.)
The focal is the Butterfly Daisy Ball which I'd actually love in multiples and the two Daisy Balls with CZs are on either end.