This charm bracelet blog alerts readers to the launch for Argo Studios at Great Lakes Boutique.
We did promise two new bead brands at GLB this spring. The first was of course Thomas Sabo Karma Beads. The second with an altogether different vibe is Argo Studios.
We have long been admirers of Margo's work. Realistically it's difficult not to be. Tonight sees somewhat of a mini-launch. We're only selling what is physically in stock so you can expect the inventory to grow and more designs be added in the coming weeks. If you want to purchase something that we do not yet have listed on the website, please send over an email to victoria@greatlakesboutique.net and we will sort that for you.
We chose tonight for a specific reason however, as one of the newest Argo Studios beads is now available.
Argo Studios Lark and Nightingale
Subtly themed for Valentine's Day is the new Argo Studios Lark and Nightingale with it's literary reference to the world's greatest love story; Romeo and Juliet.
Juliet famously welcomed the song of the nightingale but despised the lark, as the latter brought sunrise and the time that Romeo had to leave.
This bead is a petite heart design with a nightingale on one side and a lark on the other.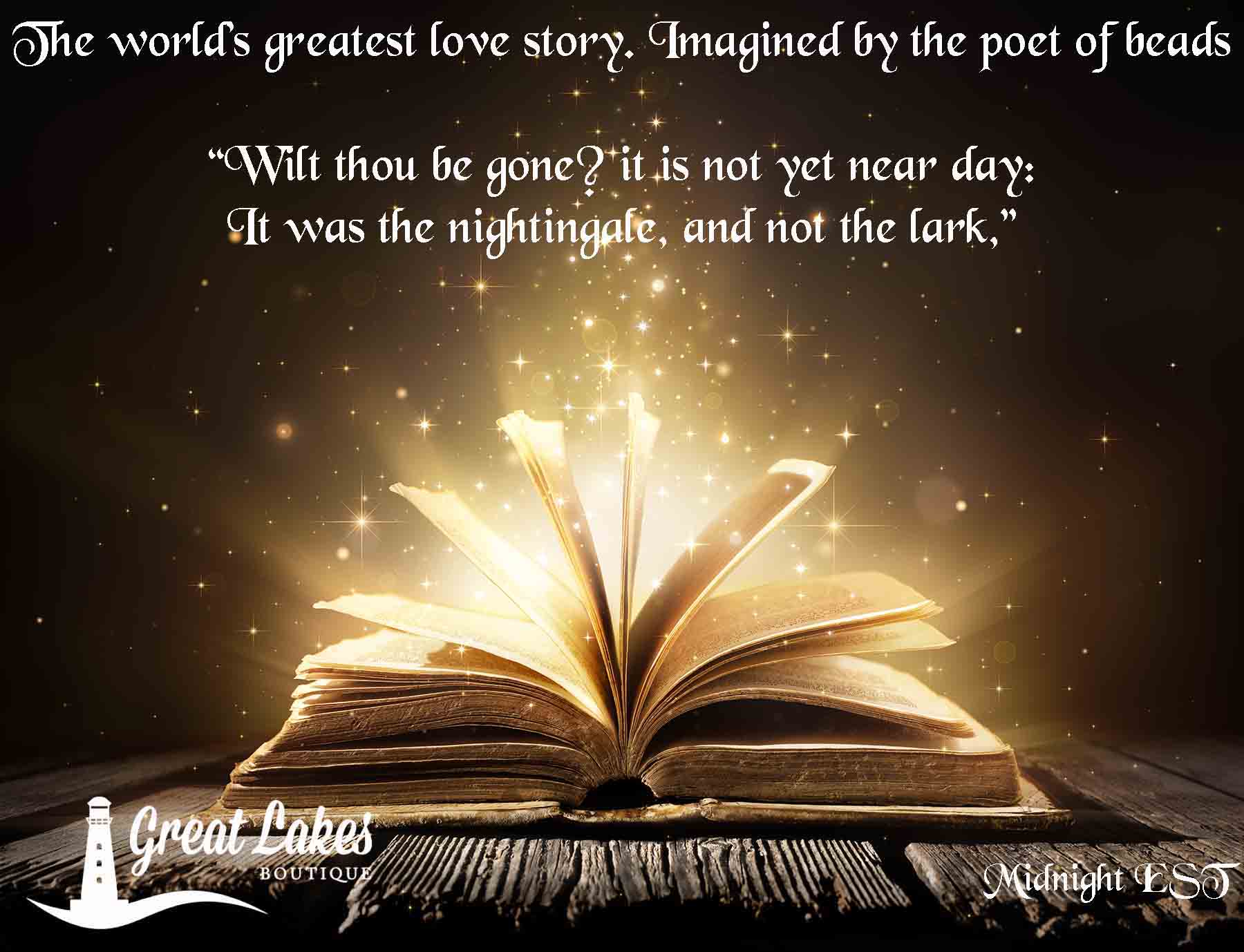 Whether you love the literary reference or not, this is a very sweet design for the broader spring season. Consider teaming it with the new Trollbeads Song of Love or Song of Hope glass.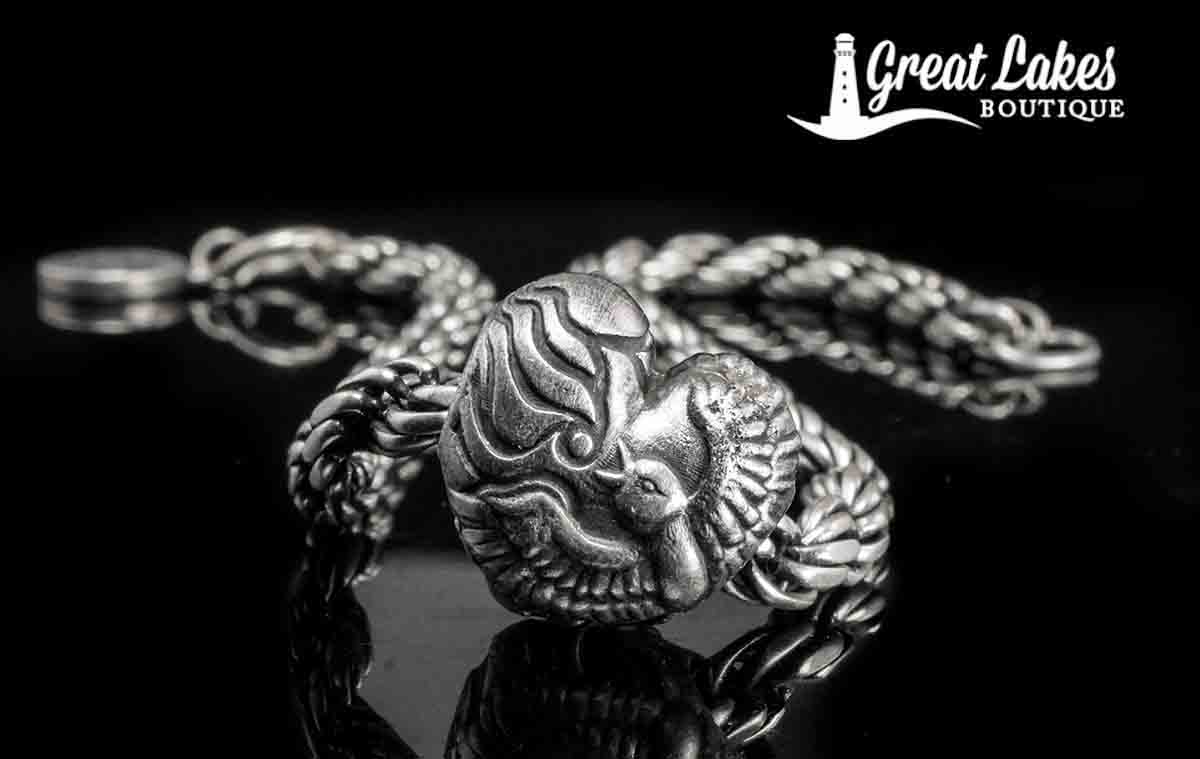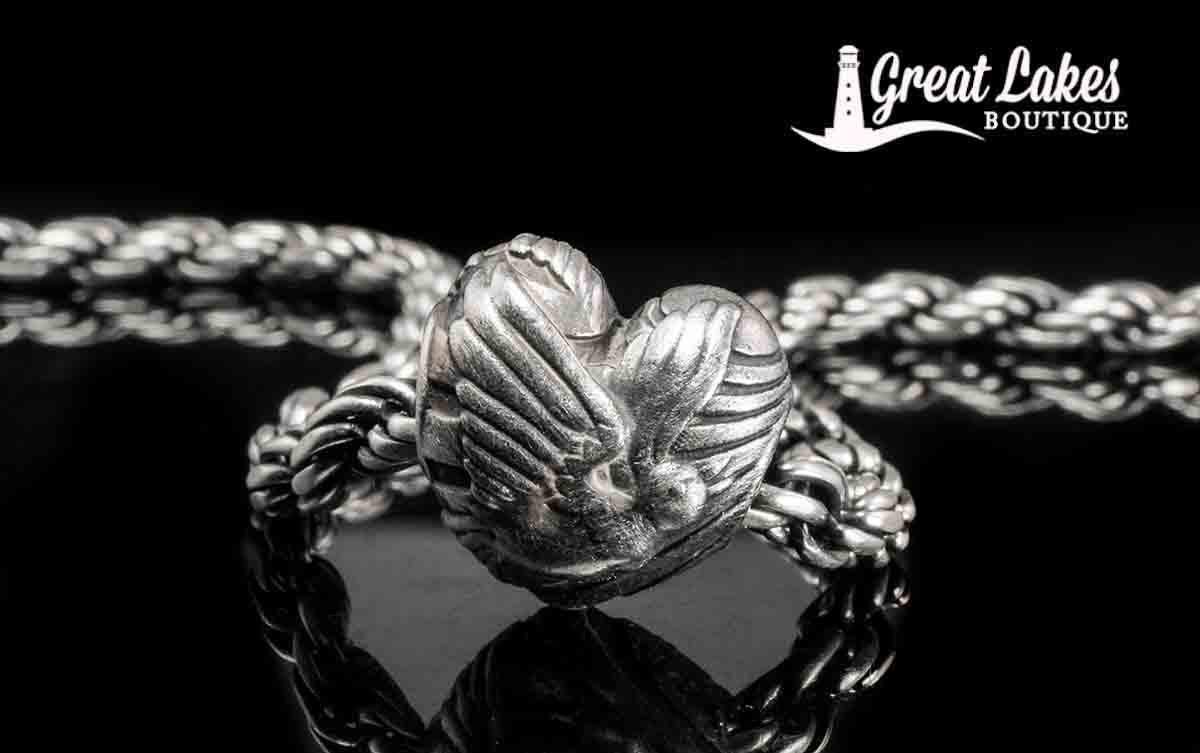 For those of you who love the play however, below we've chosen some beads that suit the theme perfectly and tomorrow we'll be sharing our edit for a Romeo & Juliet inspired Argo Studios bracelet.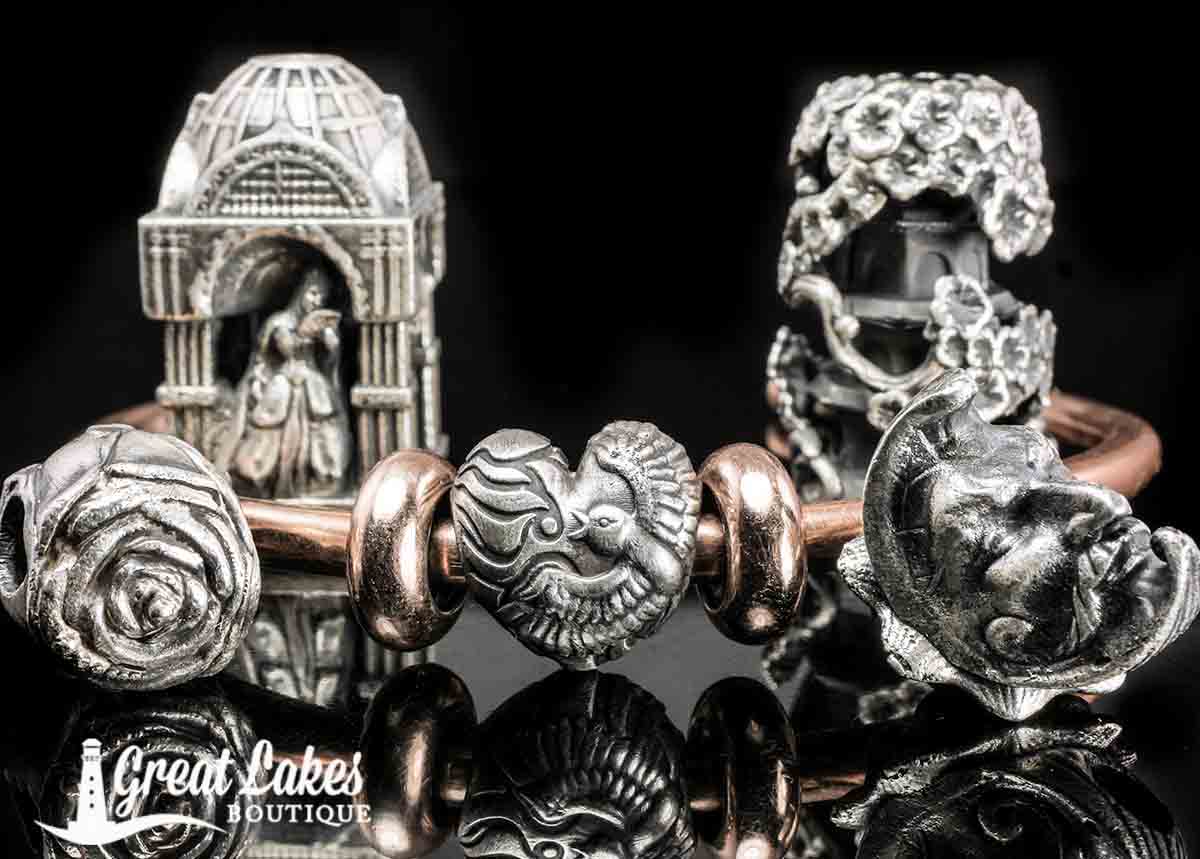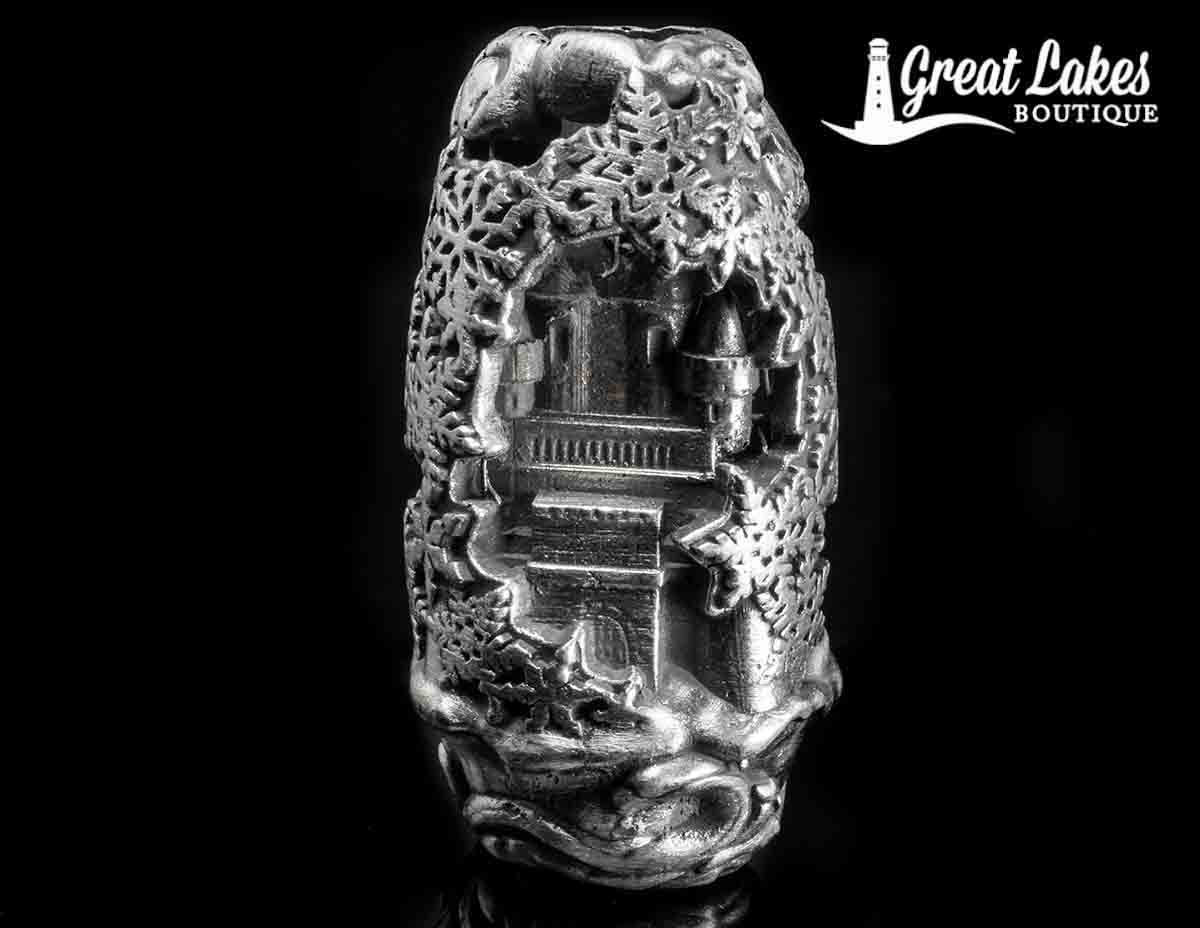 New to Argo Studios? Us too! ;) Here's the basics.
Argo Studios is an artisan brand based in Amsterdam. Margo herself has a sheer gift for telling stories without saying a word. There is a lot of life in these pieces. If you're a fan of fairy tales and fantasy, there are worlds and characters waiting to meet you.
It's worth noting that there are several substantially sized pieces in the collection. You can find the individual measurements on the product pages. If you like large, chunky pieces of silver, you'll be in heaven with some of these designs.
Some beads have a larger core than others. Some pieces are also too long to work on bangles. Again you'll find all of these details on the individual product pages. We have tested which bracelets each of the beads will work with.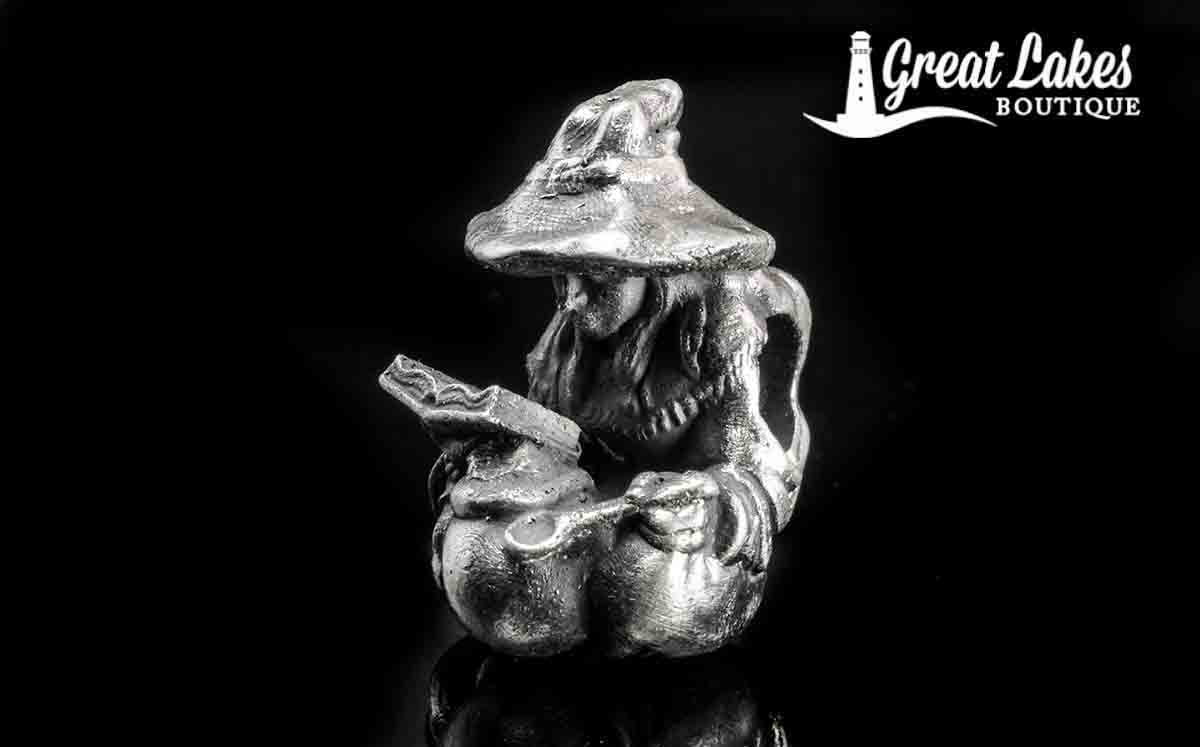 With this news it's time to mention Bead Bash on the Lake Spring 2020 again. We announced the dates quite some time ago as May the 1st, 2nd and 3rd. We always try to deliver something a little different to each event and this time around we have the two new bead brand to share. Those of you joining us in store will have the opportunity to shop Argo Beads and Thomas Sabo Karma Beads which is going to be so exciting! Both these lines bring something different and individual compared to our existing brands.
If you have yet to RSVP you can do so either via the Facebook group or by shooting over an email to victoria@greatlakesboutique.net. It's really vital for us to have a head count so a huge thank you to those of you who have been in touch.
Do remember you can check out all of the preliminary event details on this page, including the link to book your hotel rooms with our discounted group rate.