This charm bracelet blog brings live images of the Bella Fascini Spring 2020 Easter Egg beads.
The Bella Fascini Spring 2020 Collection had a staggered launch. The first part saw new colors in the signature CZ beads. Part two then included beautiful new decorative enamel Easter Eggs. Until tomorrow night you can still save 15% off the entire collection as part of the spring sale. The colors used in the new releases are so pretty for the spring and today we're sharing live images.
The new decorative eggs have an enamel surface with raised silver details. The enamel here is lovely with a pearlescent shimmering finish as opposed to a flat single tone shade. It adds a lot of dimension to these designs and makes them sparkle just a little in the sunlight. The colors are so well chosen for the spring but do be aware these have been strong sellers and we're completely sold out of the purple with low stock on the other shades. There can be quite lengthy restock times on Bella Fascini so do be sure to shop sooner rather than later if you want them for the holidays.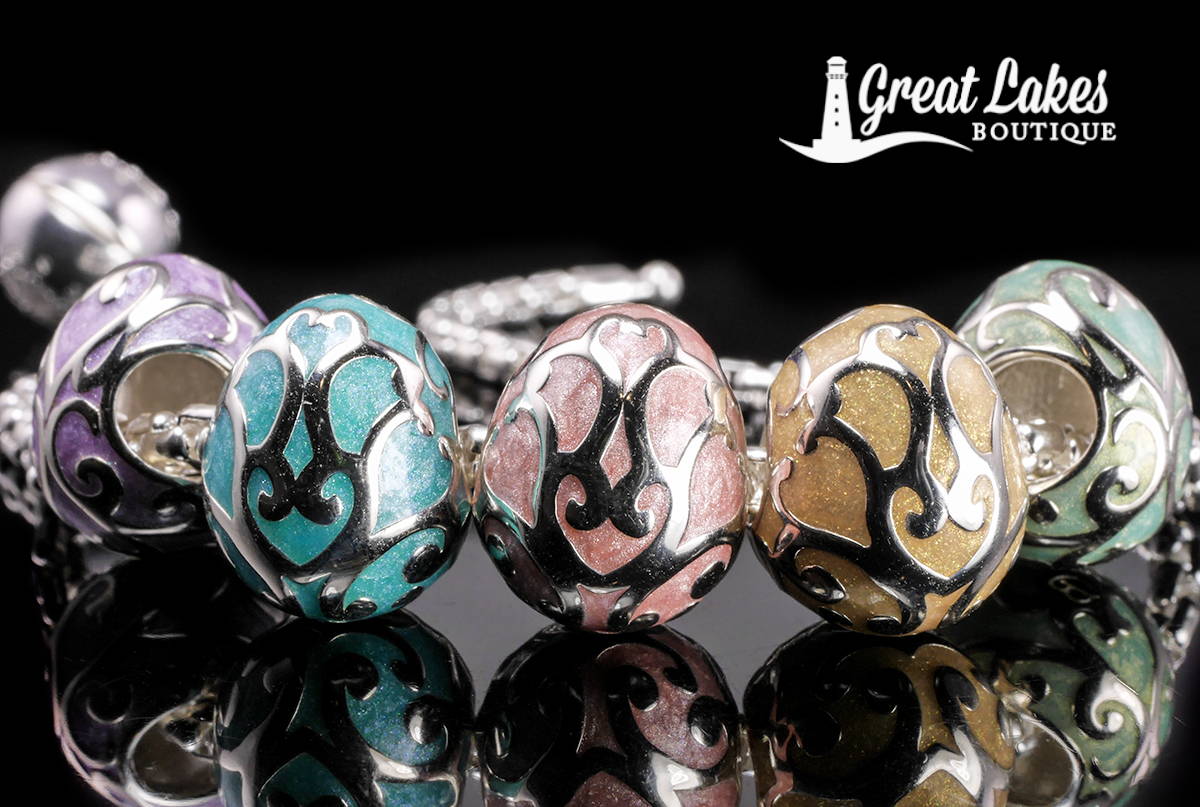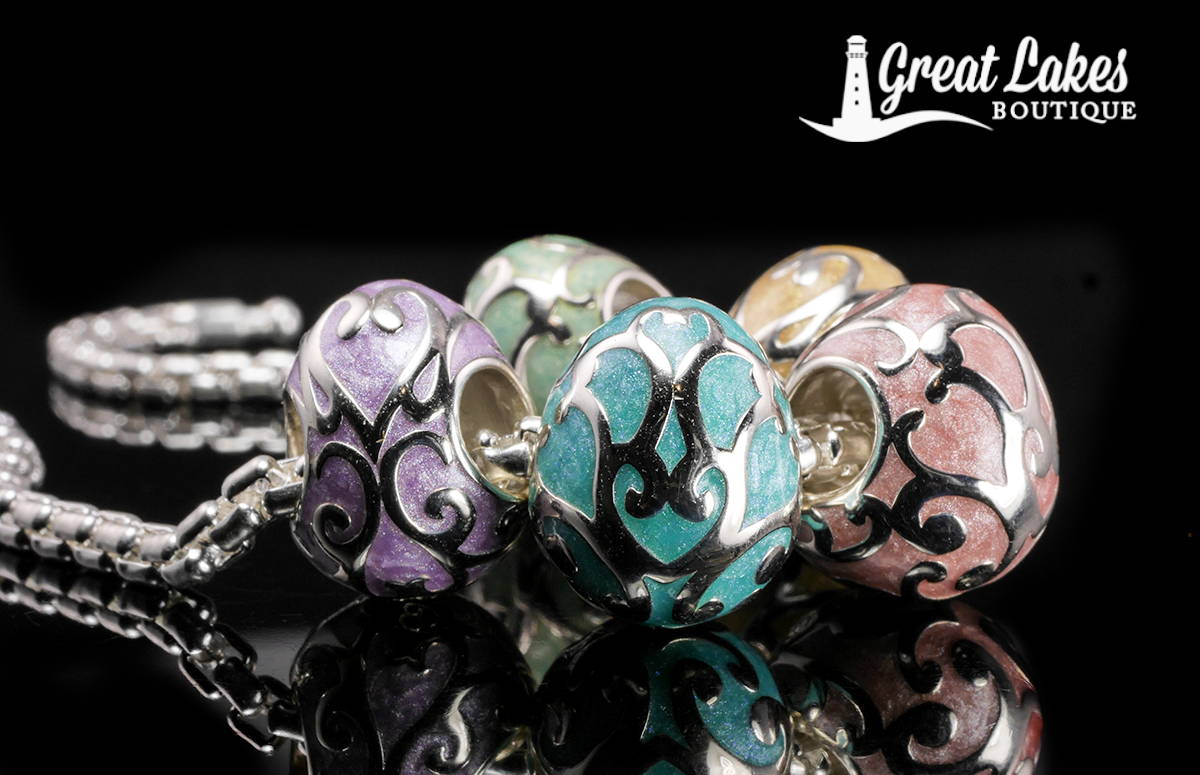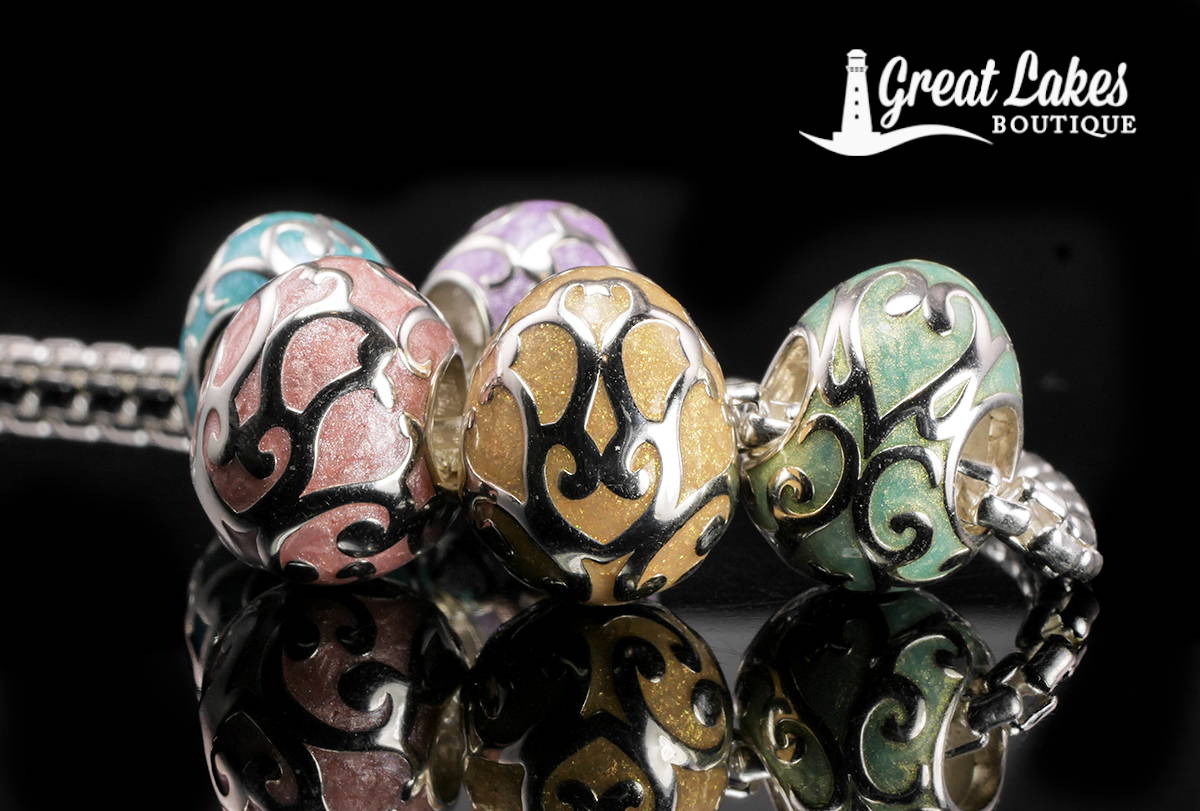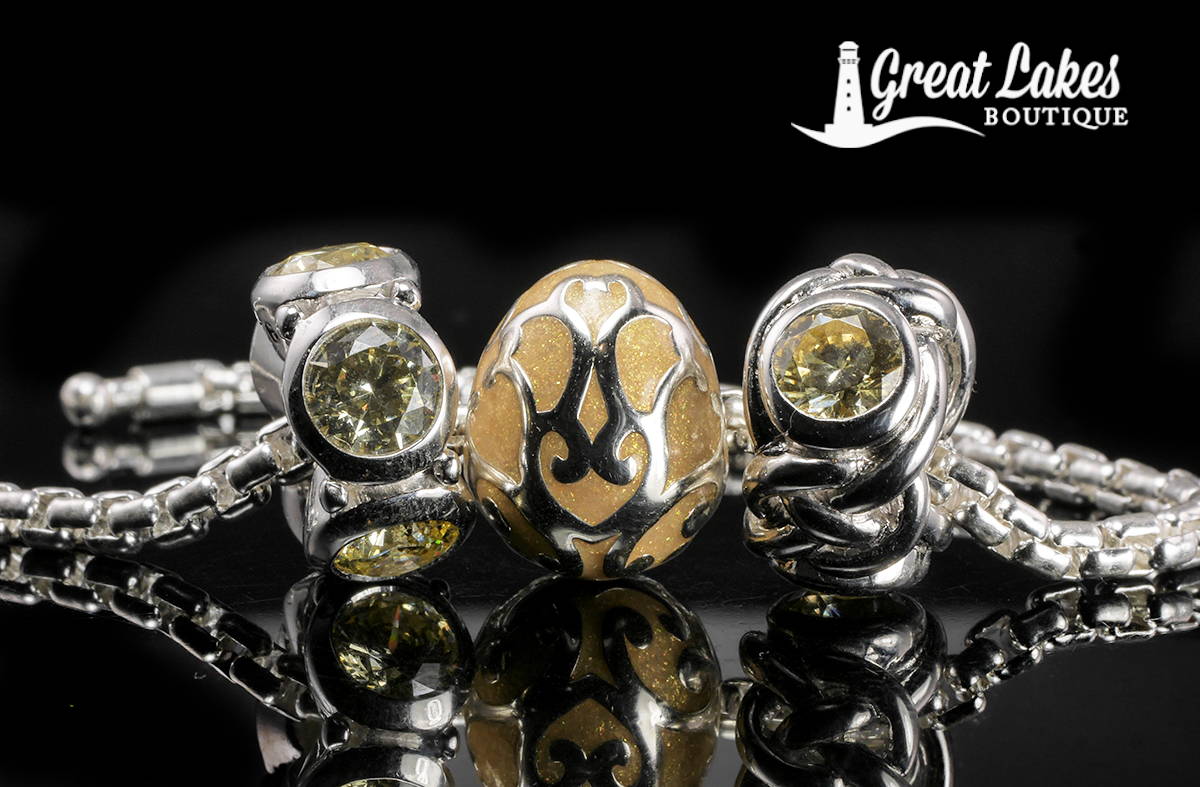 The colors of both the new decorative eggs and the signature CZs were of course designed to perfectly complement each other so you can mix and match as you please for some really striking and sparkling combinations.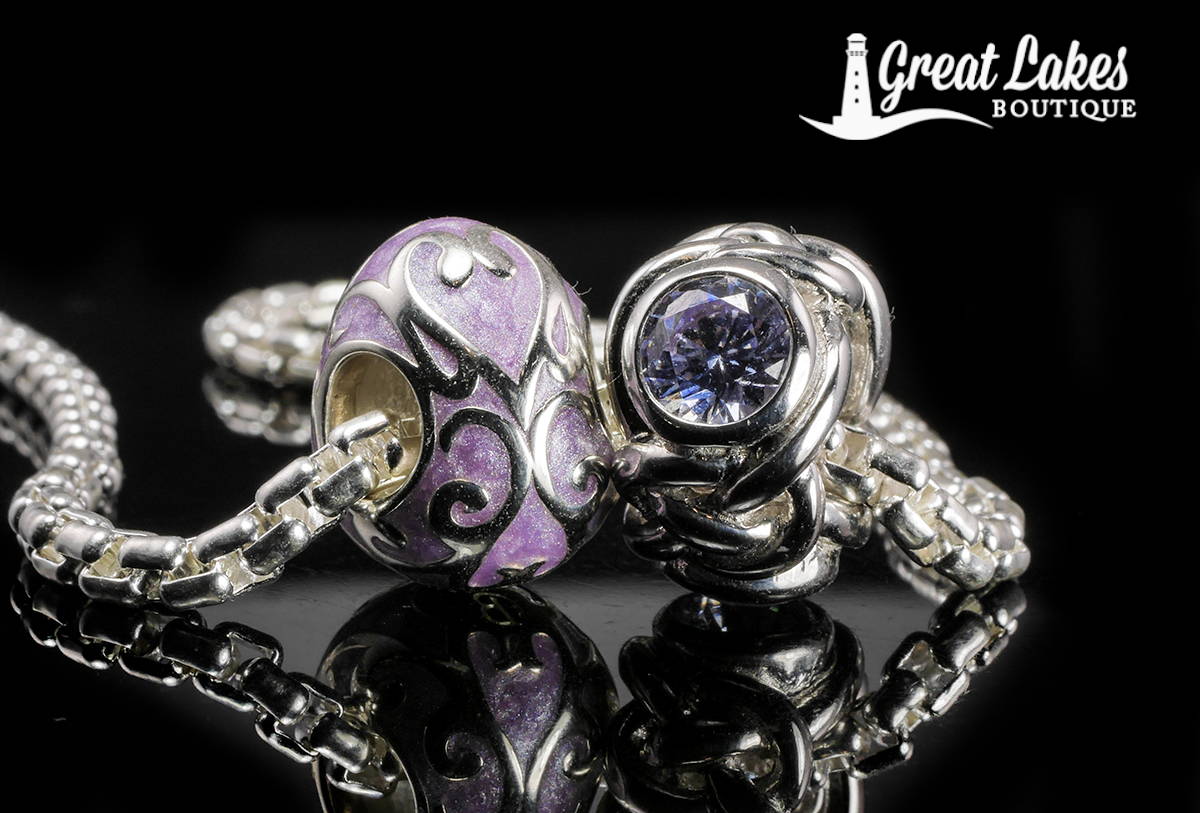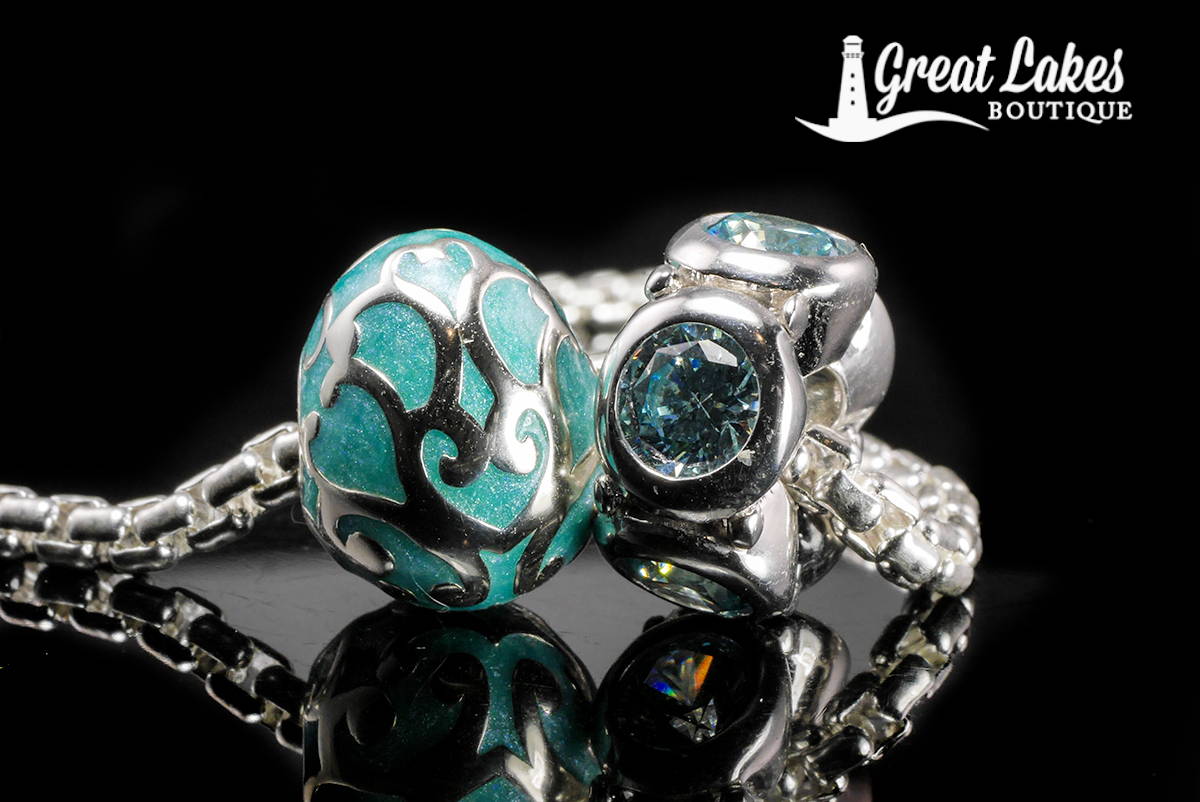 Combine them together for a very sweet Easter inspired combination that's also incredibly striking.
If you're new to Bella Fascini do be aware they have a universal core so they're compatible with all other major bead brands. That said they do have their own cuff bangles which are solid and have such a good price point. (Right now you can save 15% off those too!)