This bead bracelet blog brings a summary of the Great Lakes Boutique Flower Moon Festival, beginning at midnight.
Traditionally we have always held an online "after party" a few weeks following Bead Bash on the Lake. These were always more relaxed shopping weekends where left over stock from in store was made available online. With Bead Bash being wholly online, this became a little redundant and instead, we planned a whole event around a very special new exclusive from The Palace of Amber. The Palace of Amber Moon Flower Lock will be launching this weekend, alongside a couple of other new arrivals. Further to that you'll have the chance to shop Secret from live images for the first time, redeem some of those Gratitude Points you earned during Bead Bash and get a free gift with purchase for any TPoA orders.
This weekend is the Great Lakes Boutique Flower Moon Festival online event. We've been a little slow releasing more information regarding this event, purely due to COVID still causing huge delays in logistics. Some very significant features on this event were still stuck in customs on Thursday but finally they seem set to arrive on Friday. Due to this, we're being a little hesitant in releasing a firm time schedule as it's impossible to predict exactly how long photography and website preparations can take. Instead we're confirming the first listings. These begin at midnight tonight and then go through until Friday lunch time. Once we have a better idea of the timing for the rest of the day and weekend, we'll update our website accordingly :)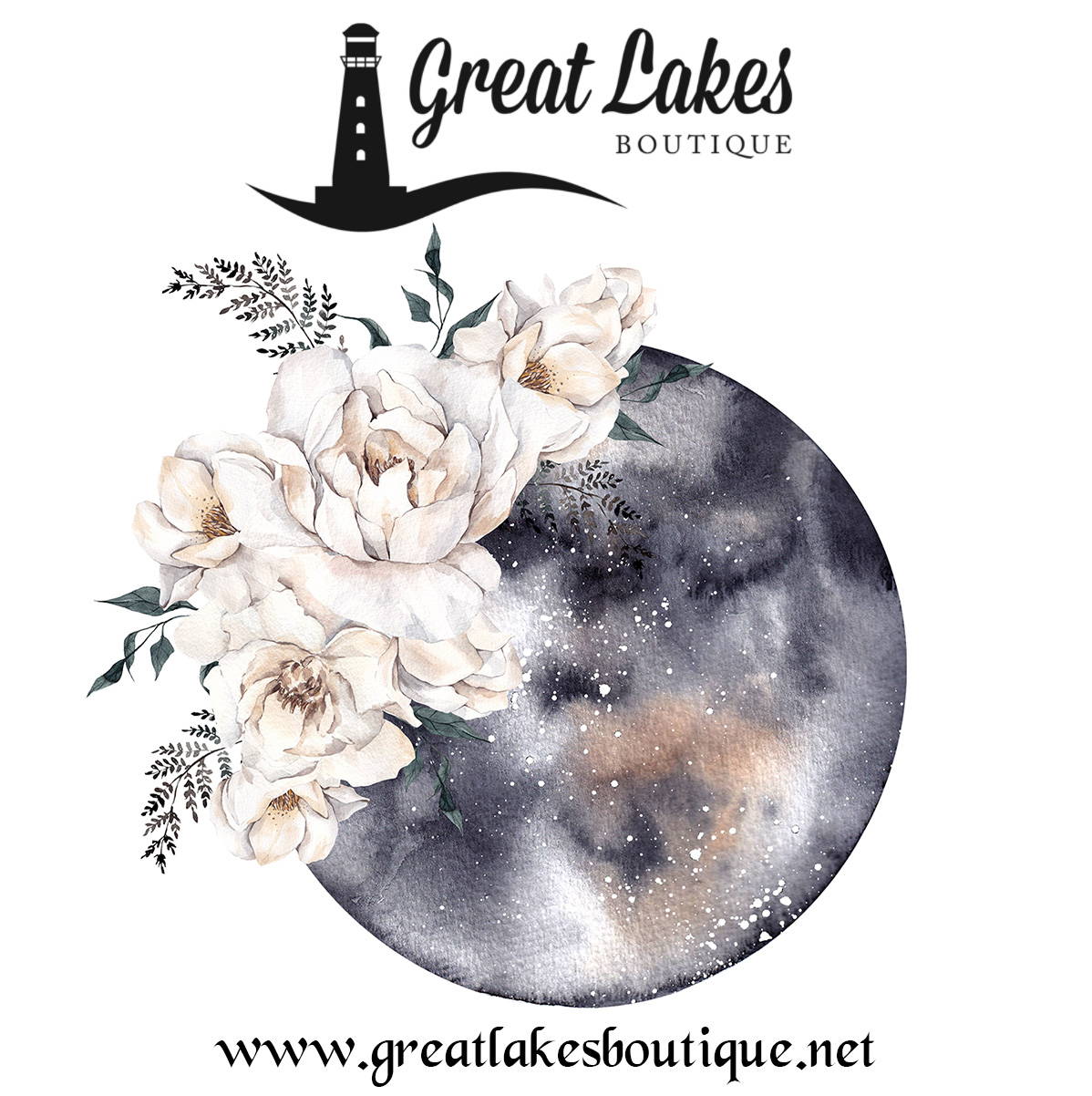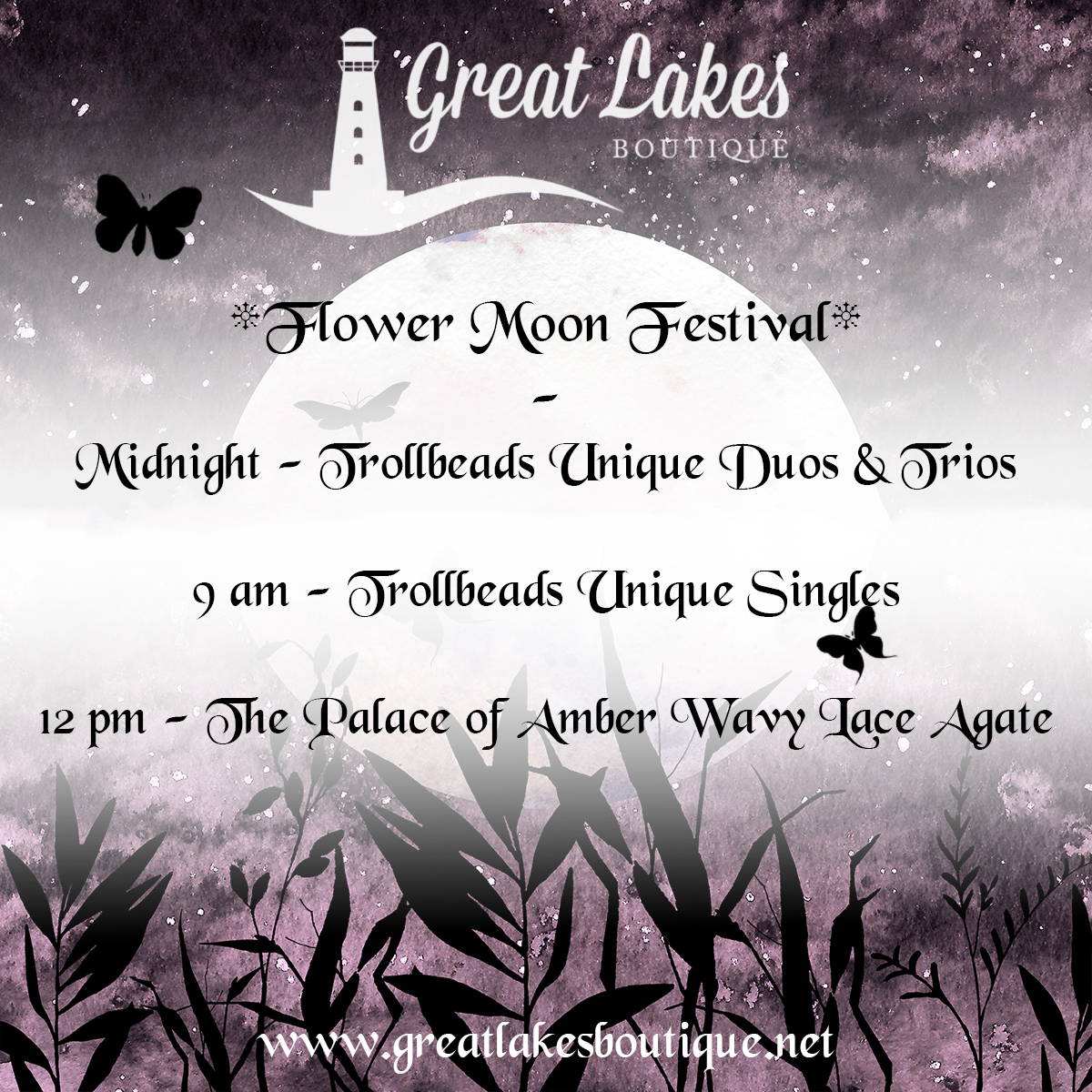 Here's how the initial listings are going to look:-
Midnight EDT - Trollbeads unique duos & trios. These are premium beads and they are only available until early Monday morning. At that point they will be removed from the website. Buy 5 get 1 free still applies. So if you purchase two trios, you'll save $50. If you purchase three duos, you'll save $50.
9 am - Trollbeads uniques. These are single uniques and they're all buy 5 get 1 free. (To clarify that means you need 6 single uniques in your cart for 1 to be free at checkout.) These beads are available until Monday morning and then they're gone for good.
12 pm - The Palace of Amber Wavy Lace Agate.
For those of you treating yourself to The Palace of Amber this weekend, there'll be a free gift with purchase on any order at all. There's no minimum spend but there's a maximum of 1 keychain per order and it's while stocks last only :)
Please remember to place the keychain in your cart and the website will deduct it's price at checkout.