This charm bracelet blog brings the latest installment in our gemology series, this time starring the beautiful feldspar moonstone.
Feldspar is actually the mineral type that moonstones belong too. In that sense gray moonstones are also still feldspars. As such it's not uncommon to find these referred to as peach moonstones.
Unsurprisingly moonstones were named due to their shimmer. With moonstone the shimmer is always white (as is the case with these peach stones or with gray moonstones too,) or blue which is what you see in the rare rainbow moonstones.
These stones actually vary enormously in shade. Most commonly you'll find shades of peach and coral tones but they do range down to rarer blood orange shades.
Aside from their characteristic white shimmer, some have small gold inclusions too and these give a glitter effect.
Incidentally sunstone is also a feldspar but not a moonstone as it lacks the white glow though the color can be similar.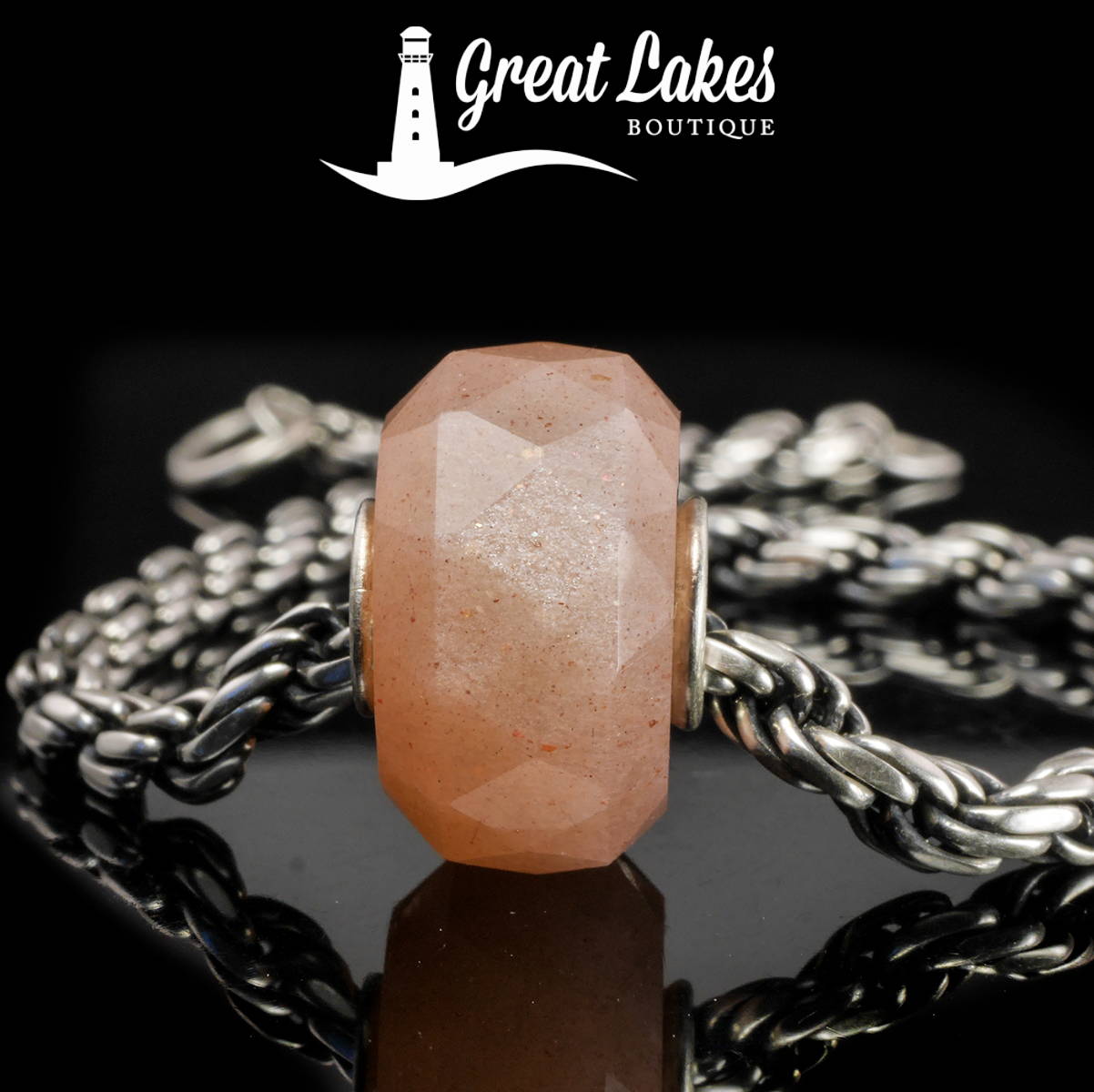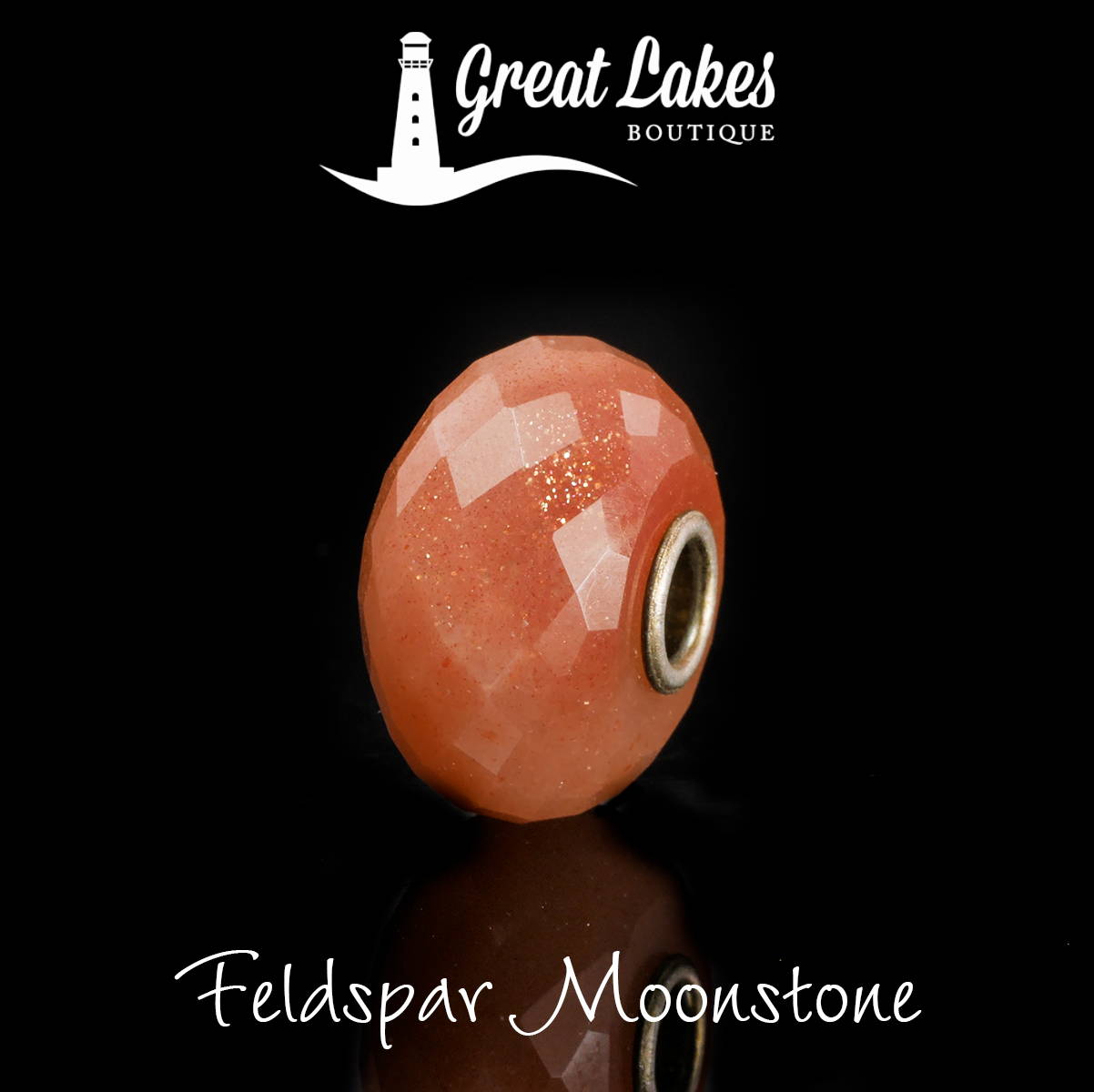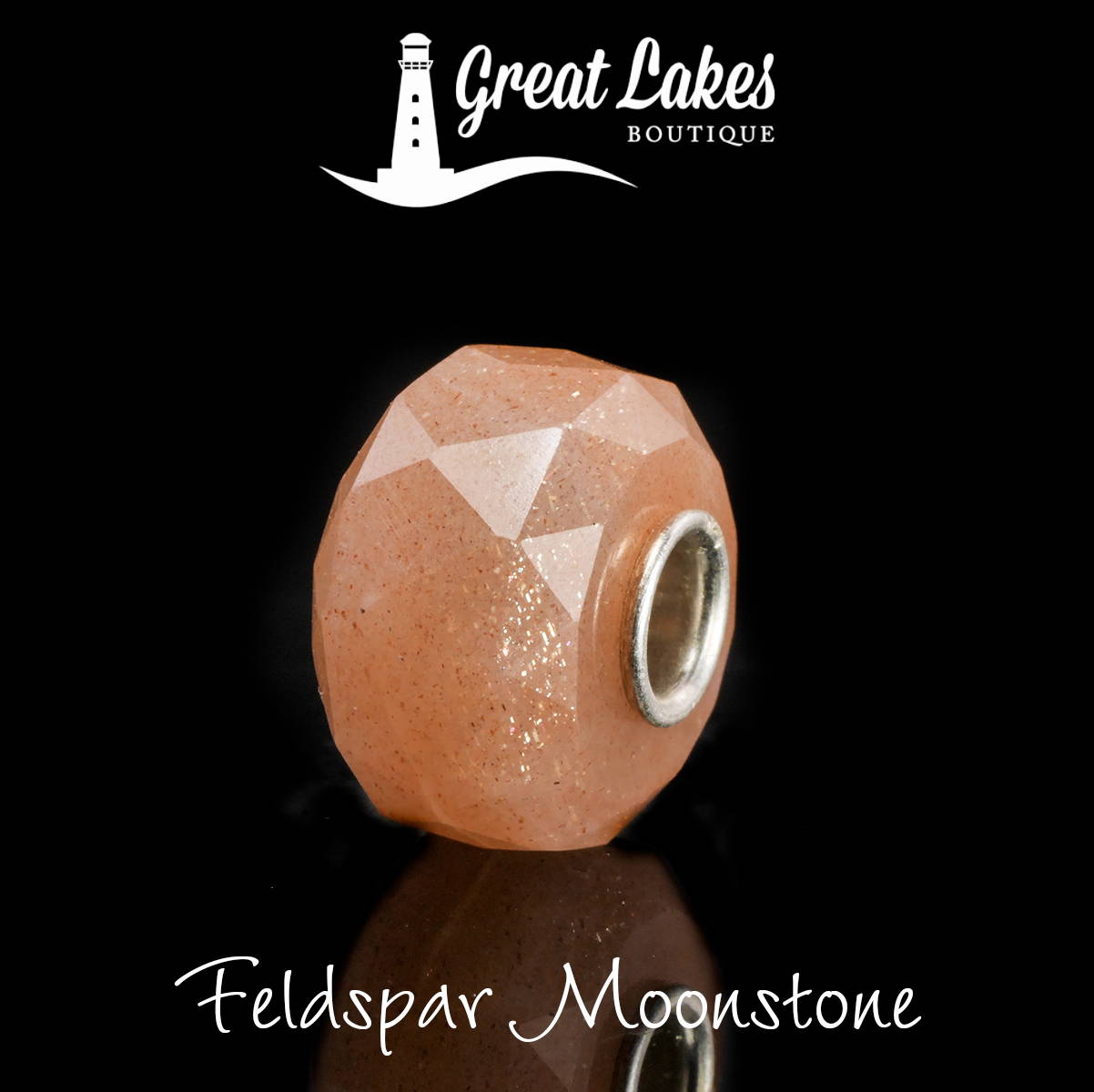 We've showcased feldspar moonstones multiple times recently as it's such a lovely stone in the summer. The sunlight tends to show their flash and sparkle off to great effect.
Here at GLB we have feldspar moonstones from both Trollbeads and The Palace of Amber and their cuts do differ. To help our online shoppers, you can get an overview of the cuts and sizes of some of our stones below. Not all of these are moonstones, but their colors make them complementary. From left to right below you can see:-