This bead bracelet blog shares a little gemstone inspiration for spring 2021.
We're huge gemstone fans here at Great Lakes Boutique. The fascination with stones is with their genuine uniqueness. Stones are always different. Of course some vary more than others but they are wholly unique.
With spring arriving we've been dedicating time to experimenting with new season colors. Gemstones can often allow you to achieve a certain palette more accurately than glass, at least in my opinion.
This color scheme focuses on the change from winter to spring. It features hints of fresh green shades, underpinned by cooler toned neutrals.
It's not brimming with pastels as it's still a little early for that. These are earthier, cozier tones that are more about the transition between the two seasons. The stones featured here are gray moonstone, feldspar moonstone, gray chalcedony, feldspar quartz rock, serpentine and moss agate.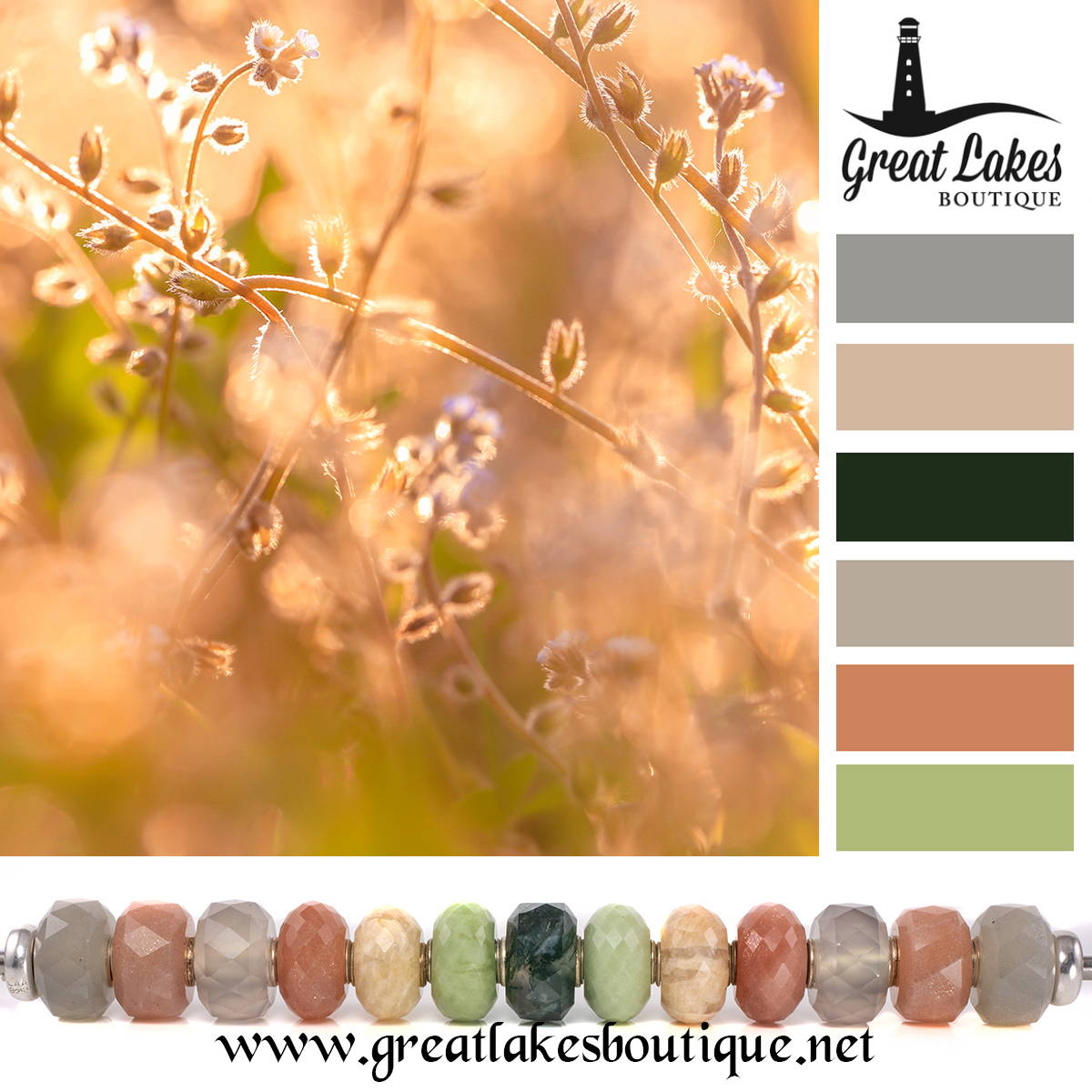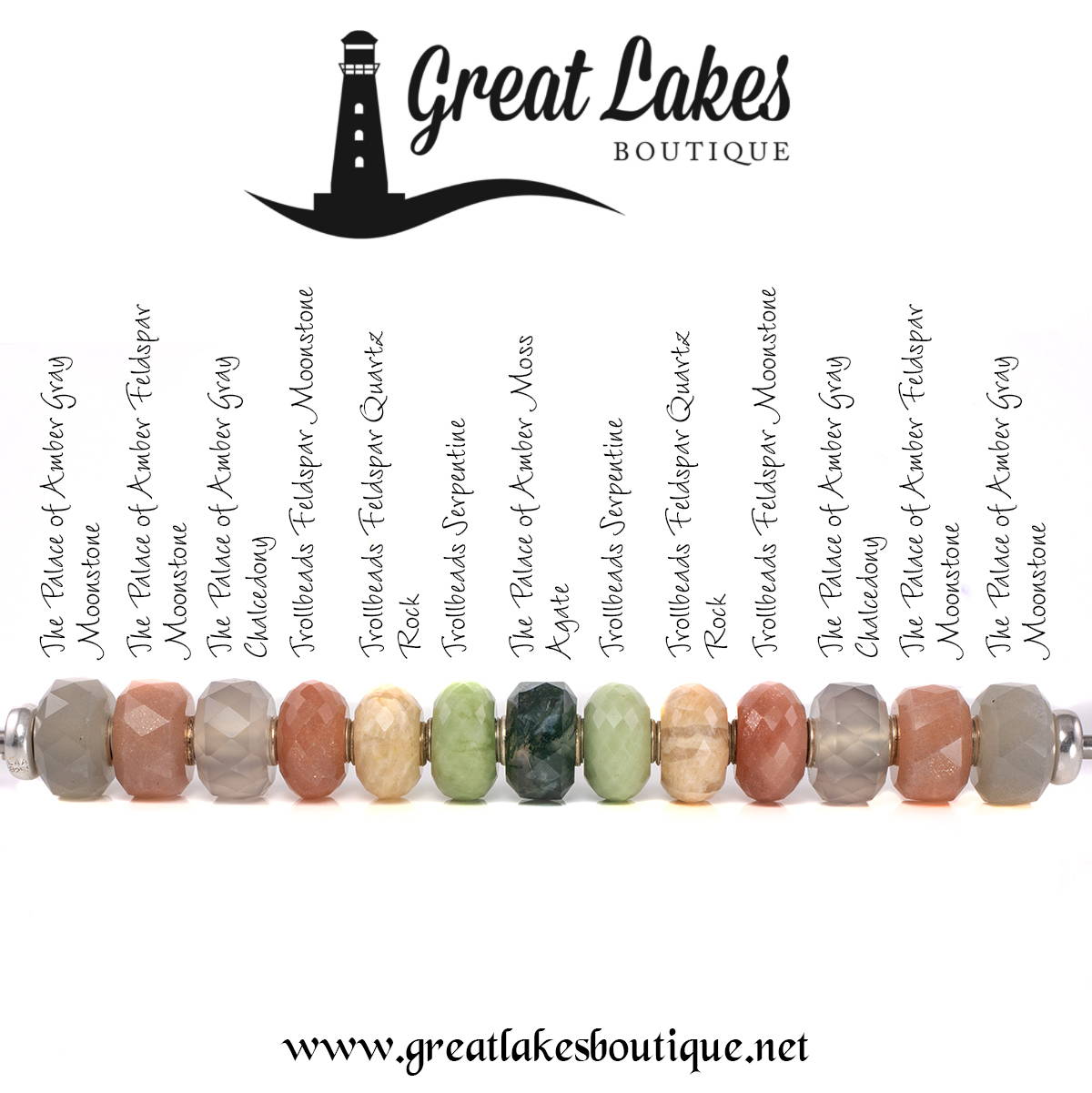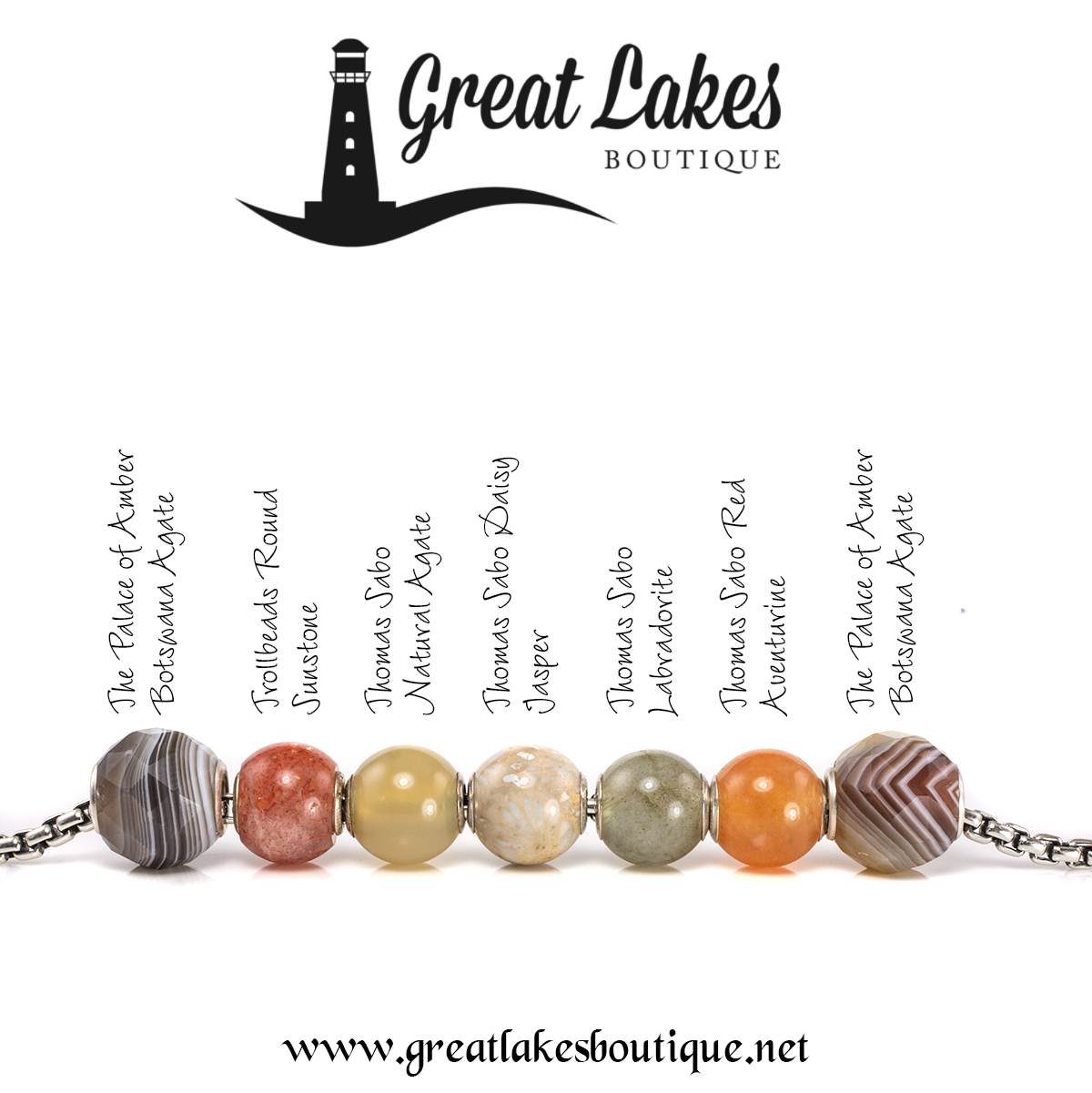 For those of you who prefer smaller stones, The Palace of Amber round faceted gemstones complement Thomas Sabo Karma Beads stones so beautifully.
Those of you who follow us on social media will have noticed we're styling these brands together a lot at the moment.
Unfortunately though of the stones pictured here the Thomas Sabo Natural Agate, Daisy Jasper, Labradorite and Red Aventurine are now retired but we do have a few of each remaining in stock.
Finally here's the end result. The silver and gold on these bracelets have been kept to a minimal, using only spacers. These designs are meant to be all about the color as opposed to the metals.
After long cold winters many people are often craving color come spring, in the same way they crave sunshine. This yearning for sunlight is one of the reasons both the sunstone and feldspar moonstone feature here. the sparkling inclusions of these stones feel right as the days get just a little longer and warmer.