Tempted by your first bracelet from The Palace of Amber? What follows is The Palace of Amber Bracelet size guide!
The Palace of Amber are a beautiful bead bracelet brand compatible with all other major brands. They boast their own range of bracelets which are narrow enough to accommodate even Trollbeads and are compatible with their locks too. They do size differently to Trollbeads however so here's how to calculate your bracelet size.
For this brand the bracelet size you order is the physical length you will receive and they do not account for the lock in their calculations.
For example if you order a 7.5 / 19 cm bracelet, that is exactly the physical length of the chain you'll receive.
This may sound obvious but it's important you then take into account the lock. All of The Palace of Amber Bracelets need a separate lock to be able to wear them. The locks range in size from 0.8 inches / 2 cm to 1.4 inches / 3.5 cm. The bracelet size you will need could depend on your choice of lock.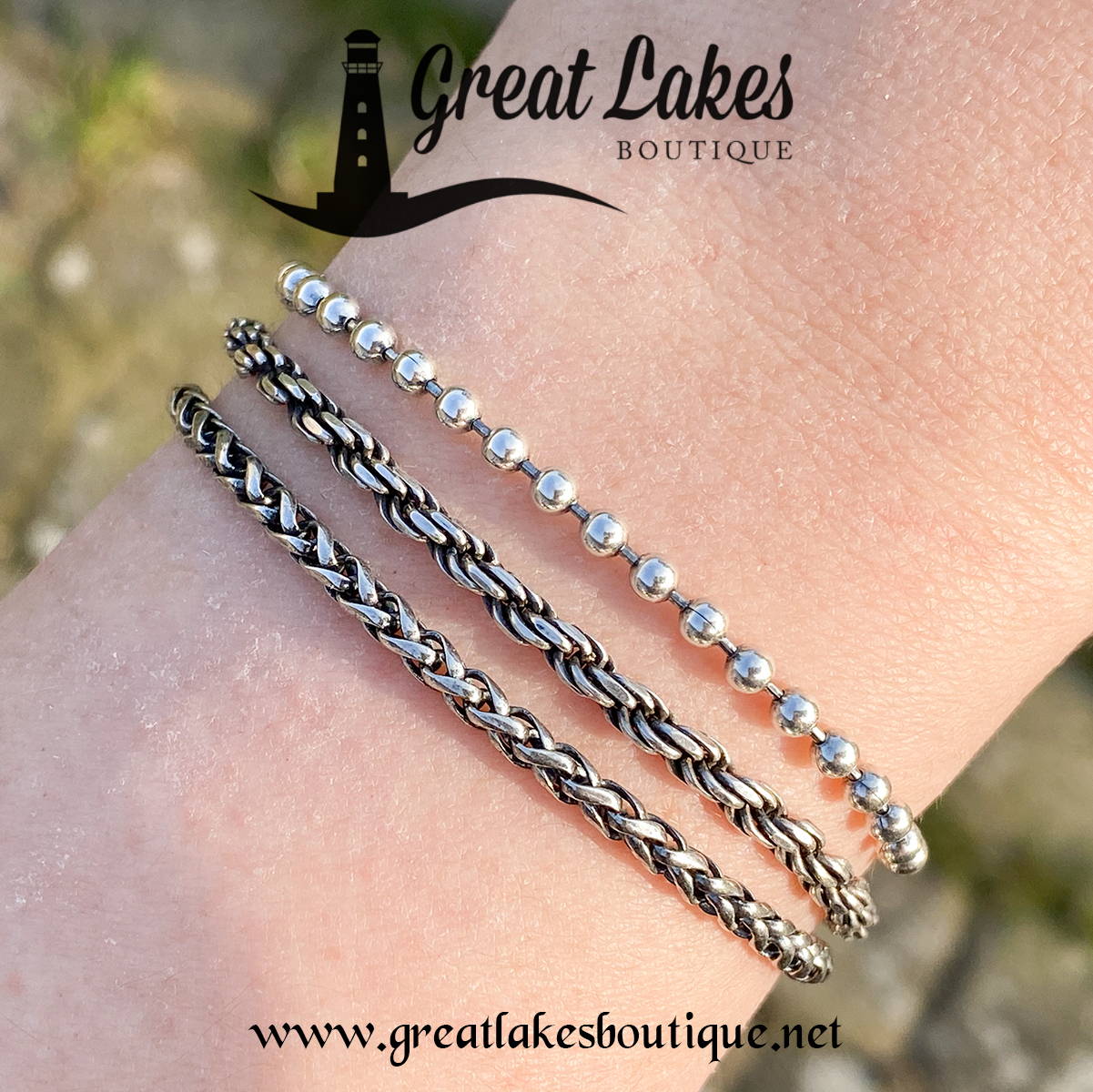 To measure your wrist you can use a tape measure or even a piece of string or ribbon and a ruler.
Measure your wrist at it's widest point. This gives you your physical wrist size.
Use this size to order your bracelet.
Your lock will then add enough additional length to allow your bracelet to close comfortably.
If you like your bracelets looser, go one size up versus your physical wrist size.
Remember you can find the actual length of all of The Palace of Amber locks on their individual product pages. For some of the large locks, you may wish to choose one bracelet size smaller than your usual to keep a tight fit.
If you already know your Trollbeads or Redbalifrog bracelet size, you can use that to help choose your bracelet size for The Palace of Amber.
Trollbeads size differently and include the lock in their calculations. That means a 7.9 inch / 20 cm Trollbeads bracelet is actually a 7.1 inch / 18 cm physical chain length.
| | | |
| --- | --- | --- |
| Trollbeads Bracelet Size | Redbalifrog Bracelet Size | The Palace of Amber Bracelet Size |
| | | |
| | | |
| | | |
| | | |
| | | |
| | | |
| | | |
| | | |
| | | |