This charm bracelet blog brings the updated details and promotional overview for the Great Lakes Boutique Valentine's Weekend Event.
The Great Lakes Boutique Valentine's Weekend begins on Thursday night at midnight, (so that's as Thursday switches to Friday) and today we can share a few updates for you guys. It's going to be such a fun weekend!
The confirmed Trollbeads promotions will be as follows:-
Buy 3 Get 1 Free (exclusions apply*)
Buy 1 Get 1 50% Off on gemstones
Save 25% on Gold
Buy a Lock, Get a Free Bracelet
Buy a Bangle, Get a Free Pair of Plain Spacers
Buy a Pendant, Save 25% on a Necklace
*The Trollbeads I Love You, spring 2021 beads and winter 2020 beads are all excluded.
We will have new gemstones for you too and promotions will all process automatically on the website. Please do be aware you won't be able to stack Gratitude Discounts with these offers.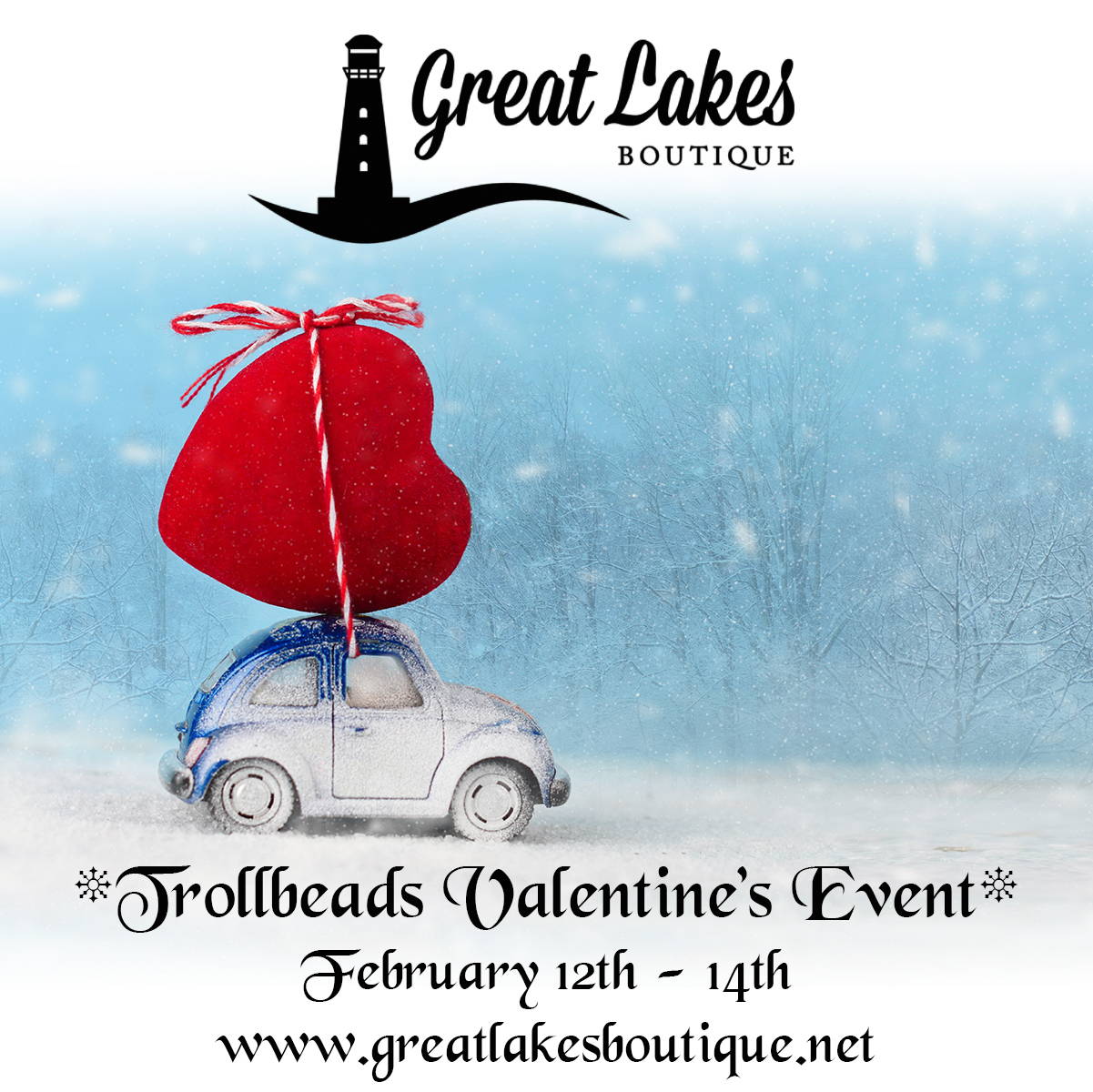 There's more of course!
For The Palace of Amber we will be having a free gift with purchase offer on spends of $200 or more. The gift will be a new, limited edition bead and we're not quite ready to show you that yet but oh it's cute! Get your wishlists ready ;)
For our newsletter subscribers, there'll be a further treat from another line and details of that will be going out soon.