This jewelry blog alerts readers to the launch of the Luca + Danni Fall 2020 collection.
We've been eagerly awaiting the appearance of the Luca + Danni Fall 2020 Collection. The summer release has been so pretty but I'm personally such a fall person. I adore some of this brand's cute motifs so I had really high hopes for their new season release and wow, there are some really key, must have pieces. The collection is now live on our website and we're sharing some of our favorites below too.
You can't contemplate fall without thinking of the spectacular colors and the new Luca + Danni Fall Leaves Bangle captures this to perfection.
This bangle features a focal Swarovski crystal with a digitally printed leaves motif and it's so vibrant and beautiful! As with all of their bangles, you can choose from a brass tone or silver tone finish but for me, this one calls for those warmer brass shades.
This bangle has definitely jumped to the top of our wishlists for the start of the fall season.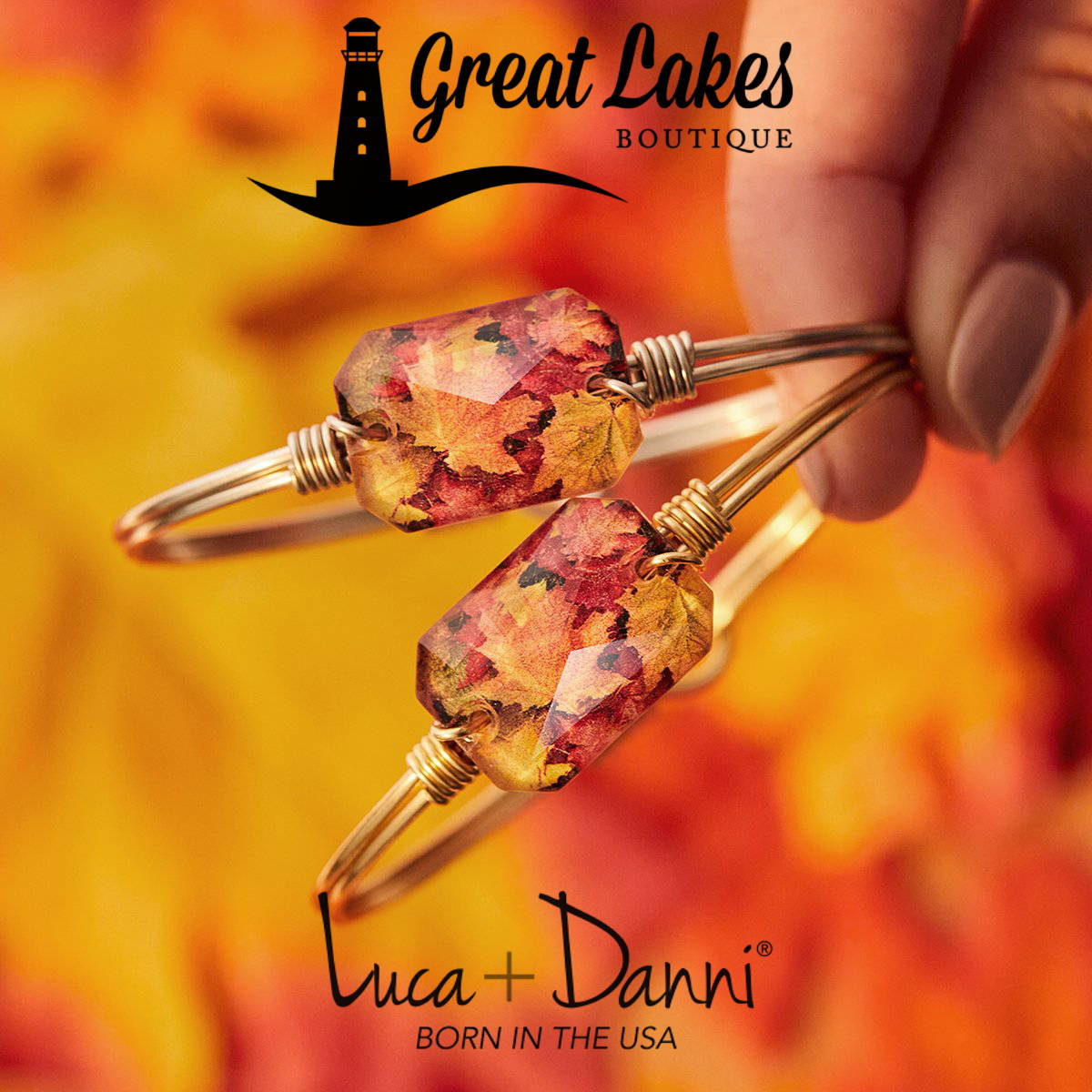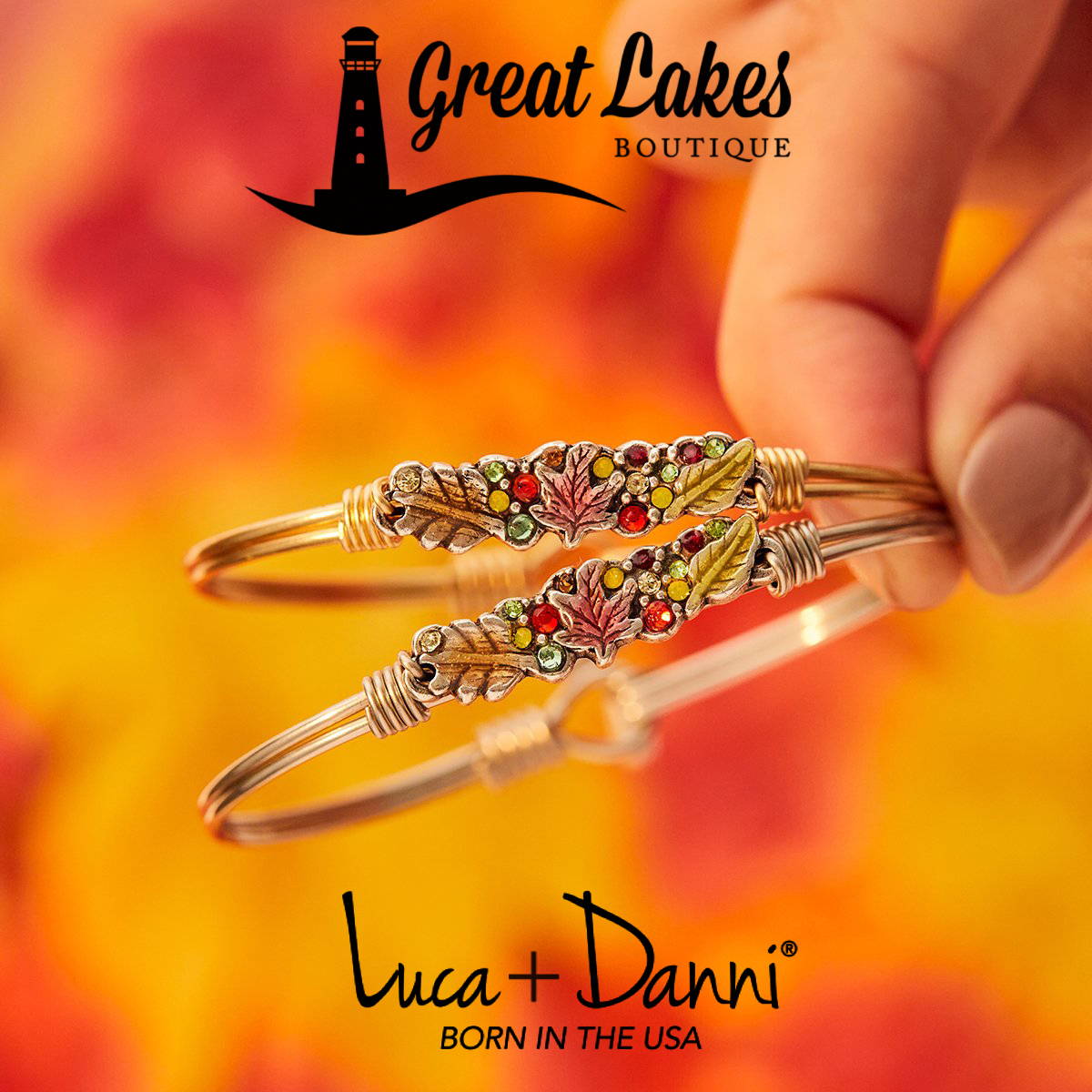 Luca + Danni are all about stacking. You can mix and match to create some really unique combinations (or wear them with your existing bead bracelets and bangles of course.)
The perfect accompaniment to the Leaves Bangle and another must have for us is the Luca + Danni Fall Foliage Medley Bangle.
It's brimming with leaves and berries in it's own wearable cornucopia and aside from fall in general, it would make a super cute Thanksgiving bangle.
For a subtle, elegant and timeless look, we're loving the new Luca + Danni Crystal Pearl Bangle in Fall Ombre.
It features six pearls ranging from the softest of creams, down through mocha shades and then to a deep cranberry. For those of you who stack with Trollbeads, this would be a beautiful accompaniment to the new Trollbeads Red Jasper stone that will launch with their fall release.
Again you can choose between the brass or silver tone finish. The brass is warmer with a more autumnal feel. Opt for the silver for a stronger winter vibe (and it will be fabulous for the holidays!)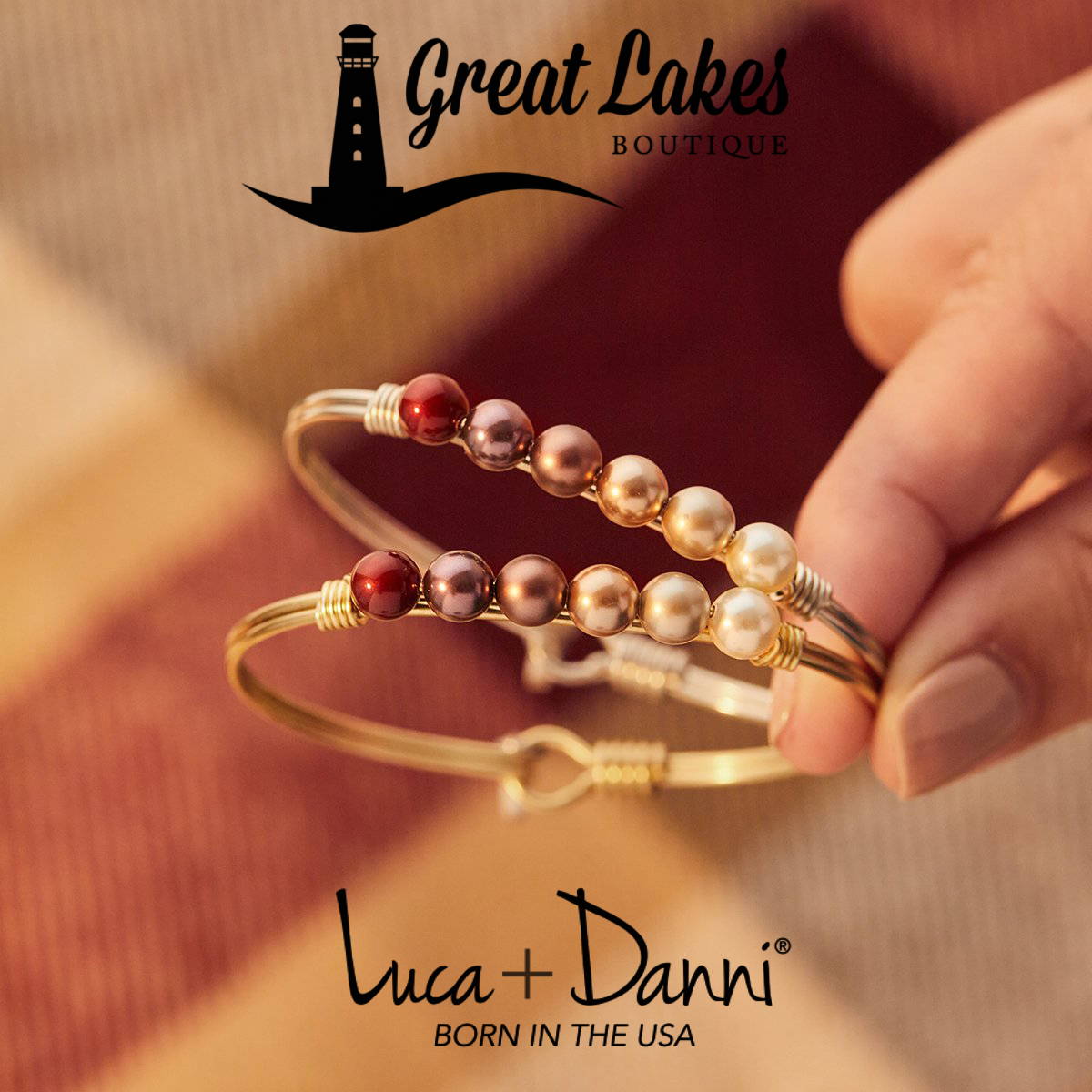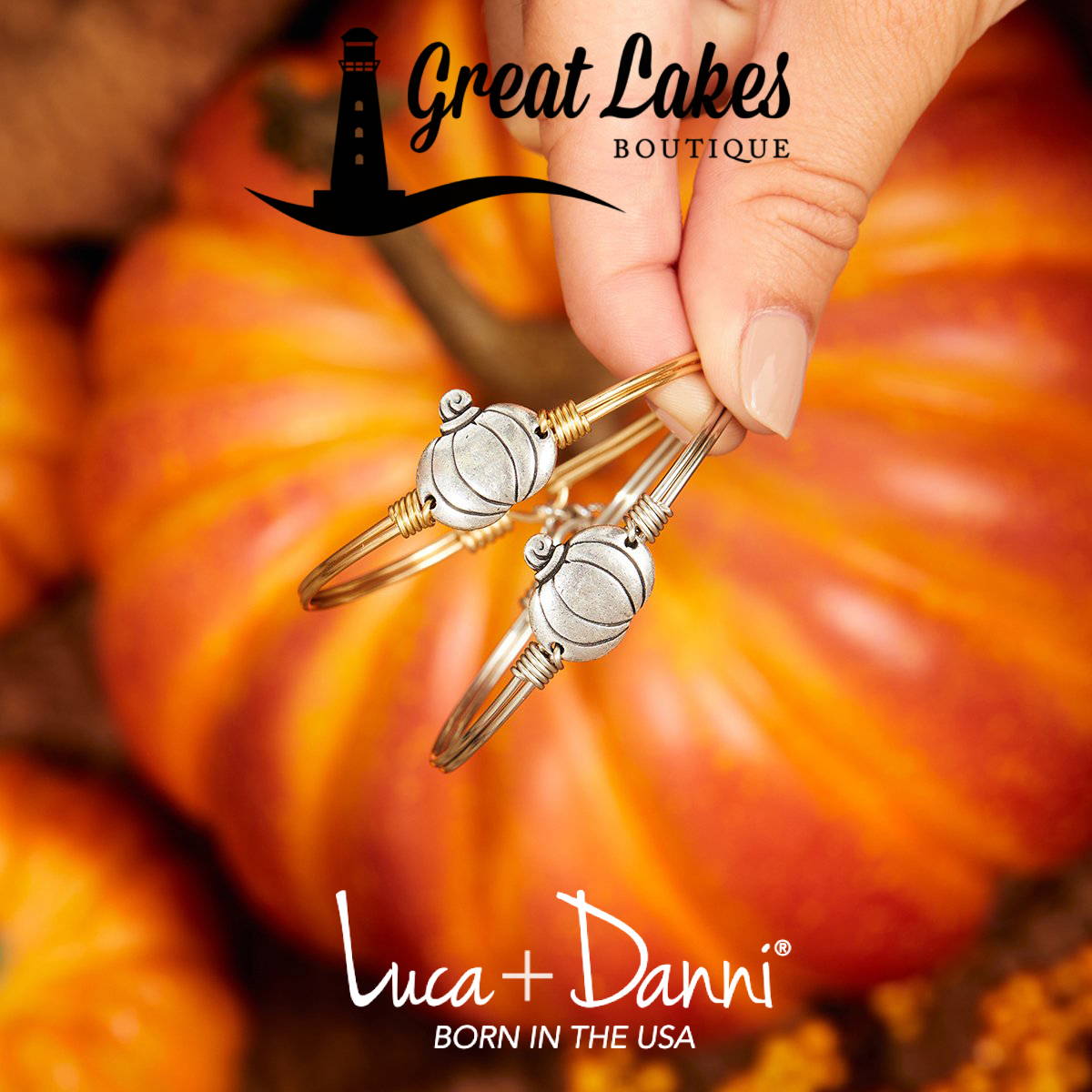 Making a return for fall 2020 is the Luca + Danni Pumpkin Bangle. This was available last year but then retired from retailers for the warmer months.
Much like the Starbucks Pumpkin Lattes, it's back by popular demand.
This doesn't have the vibrant colors of the new pieces above but it's a fall staple and really underpins your stack. Remember, it's buy three get one free on Luca + Danni to help you really get started with the line.
Finally comes the new Luca + Danni Sidney Bangles. These are very contemporary feeling with a real urban jungle vibe.
Textured materials create a lot of contrast which can be exaggerated by mixing different finishes. Lovers of animal print should find a lot of potential here.