This bead bracelet blog alerts readers to the launch of The Palace of Amber Floral Garden, a multi-purpose design for the new season.
Earlier this evening The Palace of Amber Floral Garden debuted on our website. This is definitely one of our new season must haves here at GLB because it's just so versatile!
The Floral Garden design is essentially a dangle but with a clip fastening on it's top. This clip transforms it into a very versatile piece.
Of course you can wear it as a normal dangle. You can also wear it on The Palace of Amber Baroque Necklace or use it on the Trollbeads Changeable Fantasy Necklace. For our Baroque Necklace wearers, you can remove the integrated bead holder from the chain and then clip one of these on. Alternatively if you have long hair, slide the bead holder and the necklace's own lobster clasp to the same spot, put that behind your hair line and put the Floral Garden on the front.
The functionality that captured our attention though, was to use it as a lock.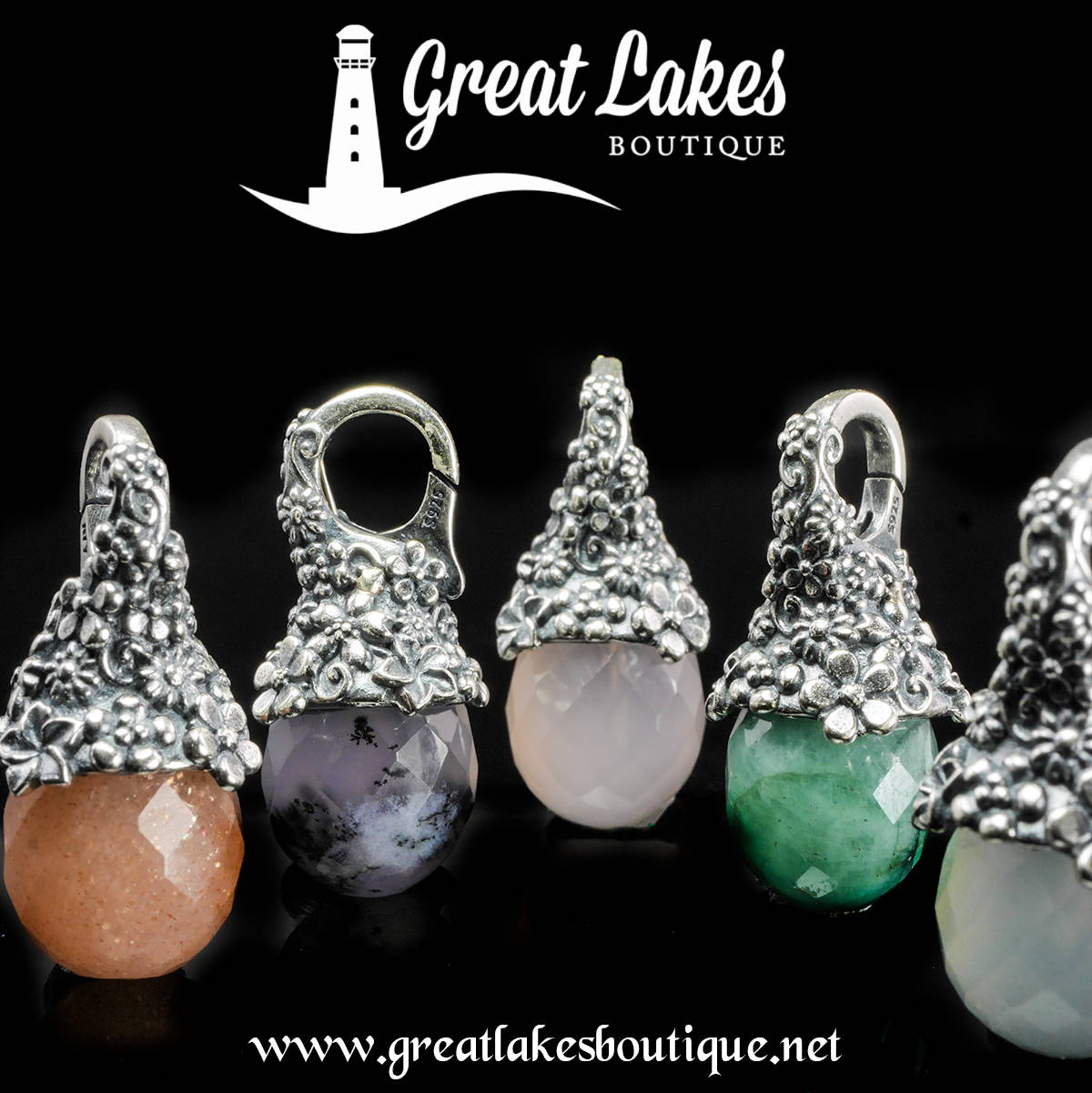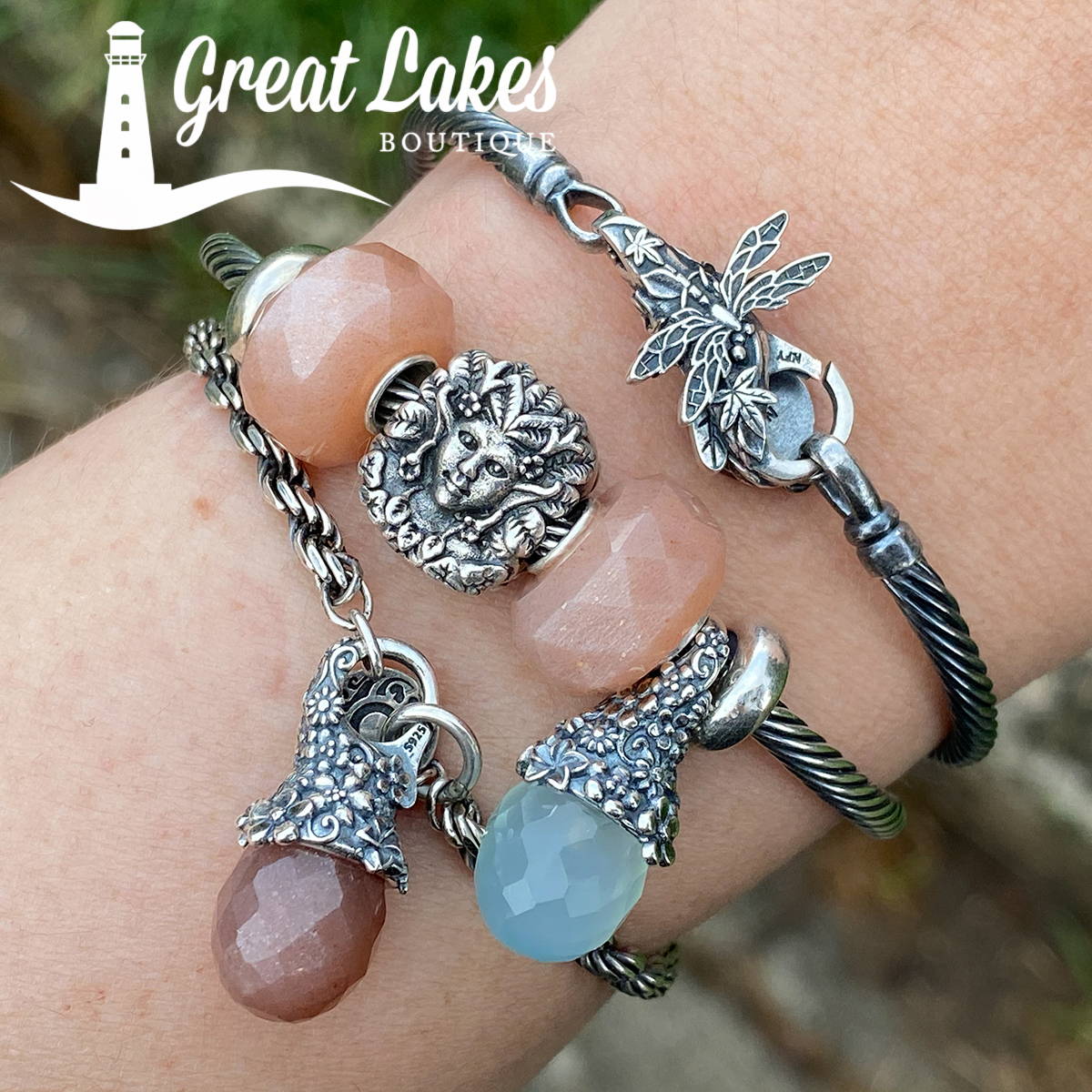 Wearing it in place of a lock just brings something a little different to your look, though do keep in mind you may need a slightly longer bracelet.
The silver detailing on this design is so pretty. It's very heavily textured. For the gemstone lovers though, there are several stones to choose from and this adds so many styling options. It also means it's worth choosing carefully while they're still in stock as you can shop for future seasonal bracelets. Moss agates are lovely for the spring and fall, agate dendritics are beautiful winter stones, gray chalcedonies are soft neutral autumn stones. The options are so good here.
My personal recommendation is to consider stones you already have or invest in some complementary colors.
Pictured here is a feldspar moonstone set, featuring Floral Garden, a steampunk bead and their simple stones. You can create stunning coordinated sets this way and again. The focal silver here is the Redbalifrog Green Goddess and this complements Floral Garden or seasonal inspired bracelets so well. You'll find a little more inspiration below featuring moss agates and agate dendritics (two of my absolute favorite stones as they always remind me of landscapes.) Both are stacked with Thomas Sabo Karma Beads combinations.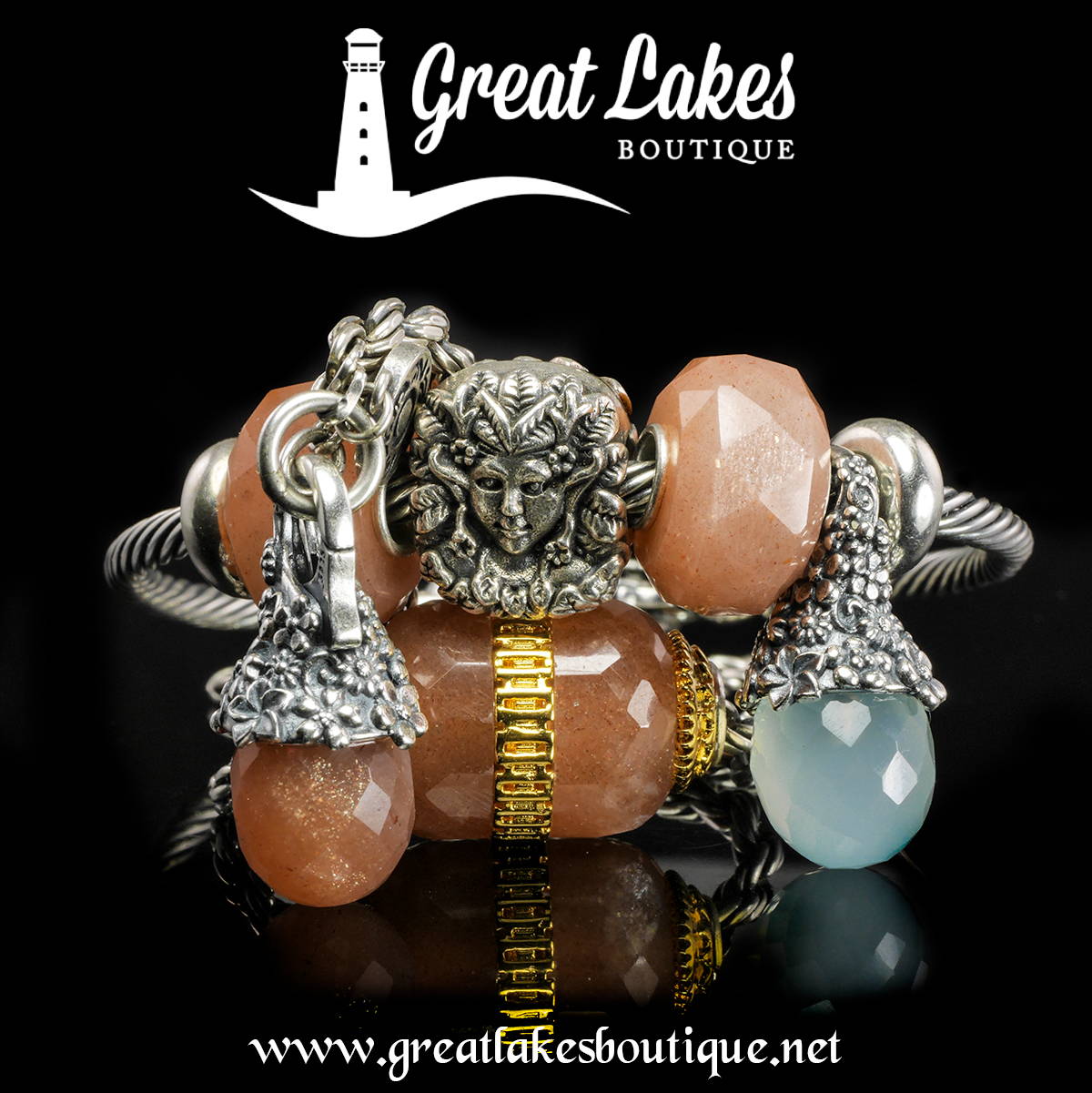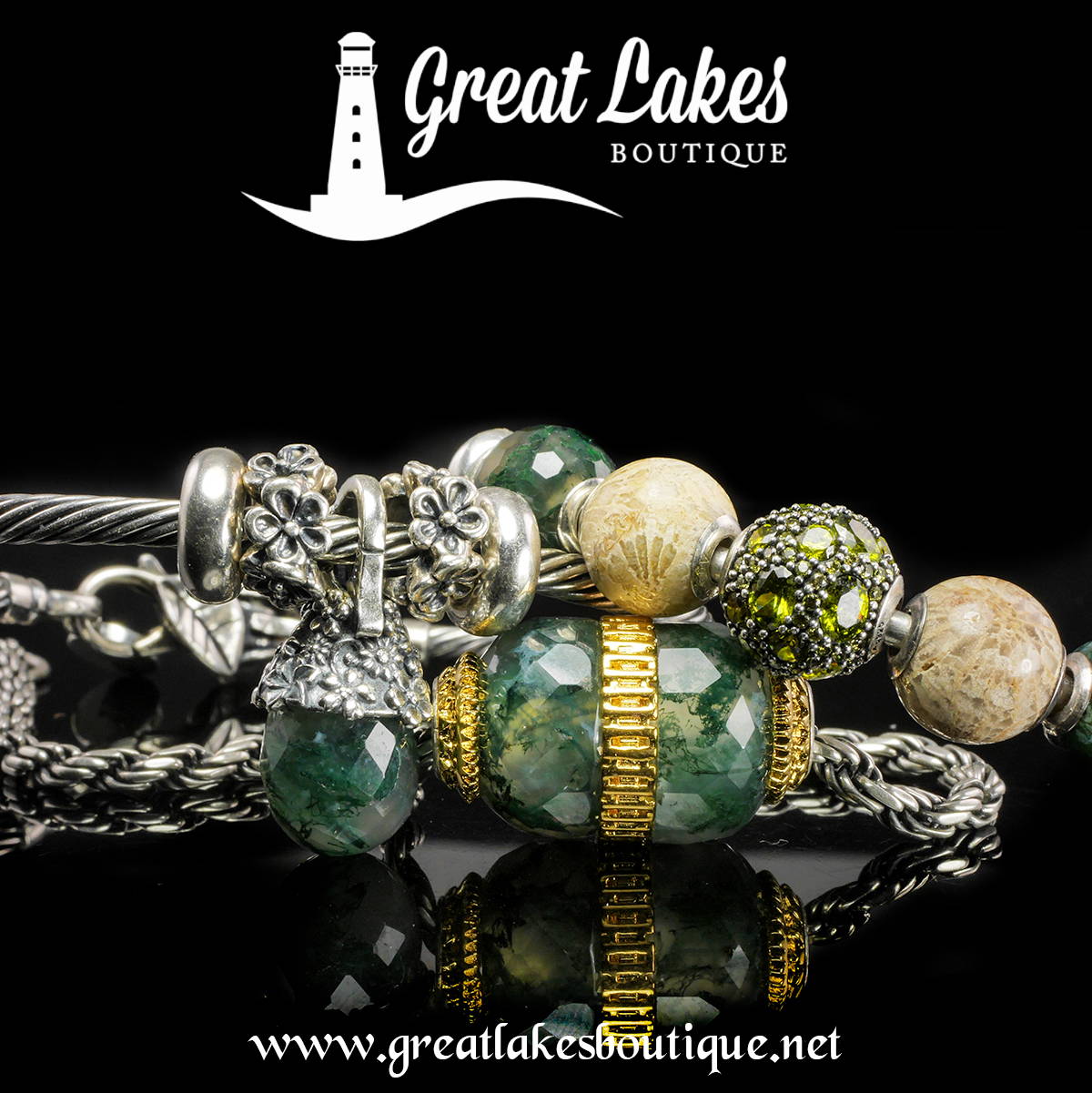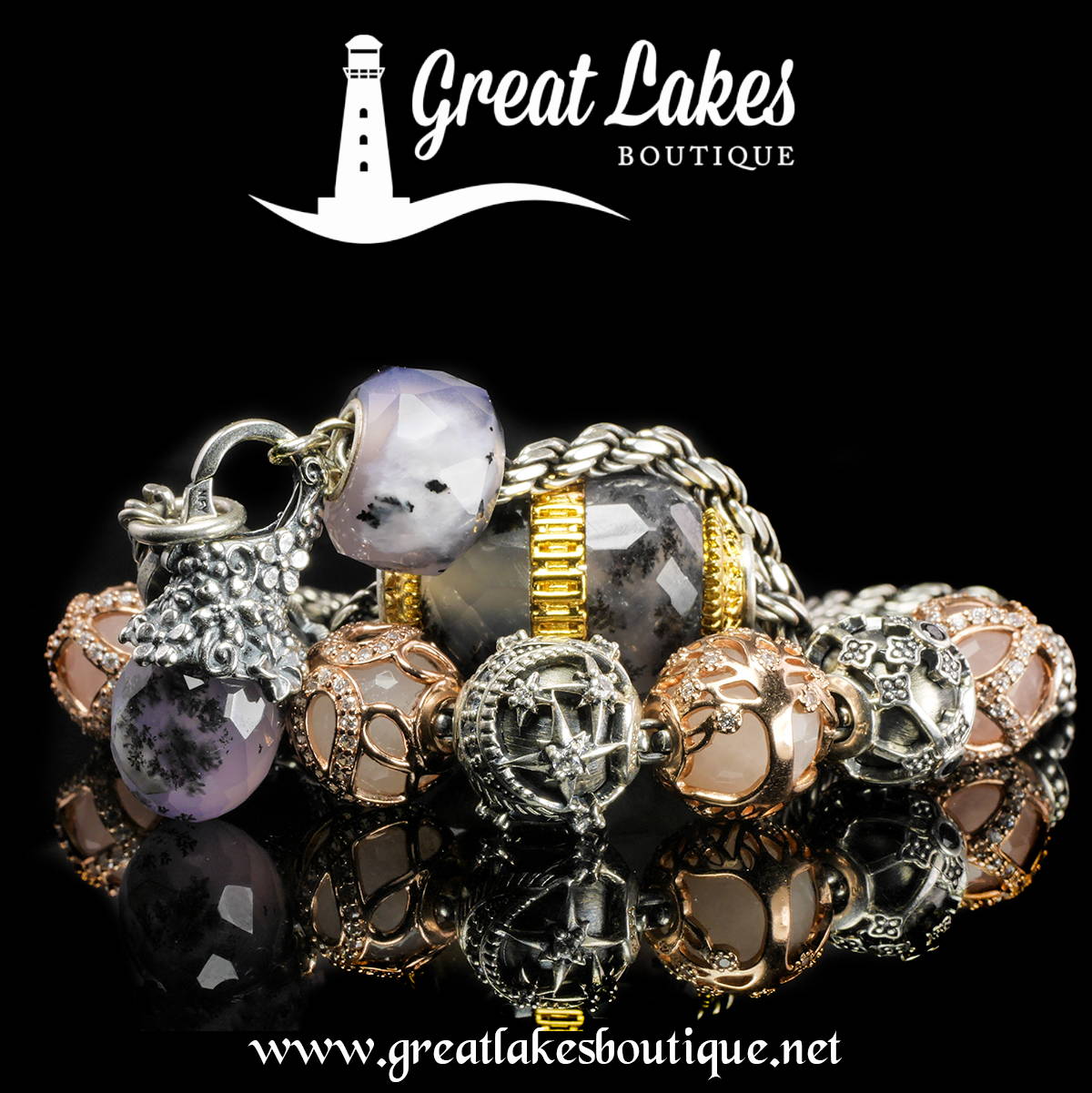 For those of you who like the idea of these matching sets, I'm attaching some examples below.