Today's Ohm Beads blog brings a preview of the upcoming Ohm Beads August 2019 release. August is of course the final month of summer and the last chance for summer releases. That said Ohm have never felt the need to remain loyal to seasonal designs.
The Ohm Beads August 2019 collection will launch on the 1st of the month but pre-orders have now started. There's a particularly strong Bead of the Month again so do be sure to prioritize that.
Remember when you shop Ohm Beads online at Great Lakes Boutique you can enjoy the buy five get one free promotion (and we track this over time for you,) plus free global shipping too.
Ohm Beads Heart of the Woods
Though I mention Ohm aren't known for their seasonal releases, I find this one so apt for August (though it's open to interpretation.)
The Ohm Beads Heart of the Woods is a very clever mix of an anatomical heart and the roots of a tree. I guess the two are actually quite comparable.
As someone who has spent a huge amount of time outdoors, I love forests, most especially the very dense and mostly untouched varieties. They have such a calmness to them.
Only 555 of this design have been made.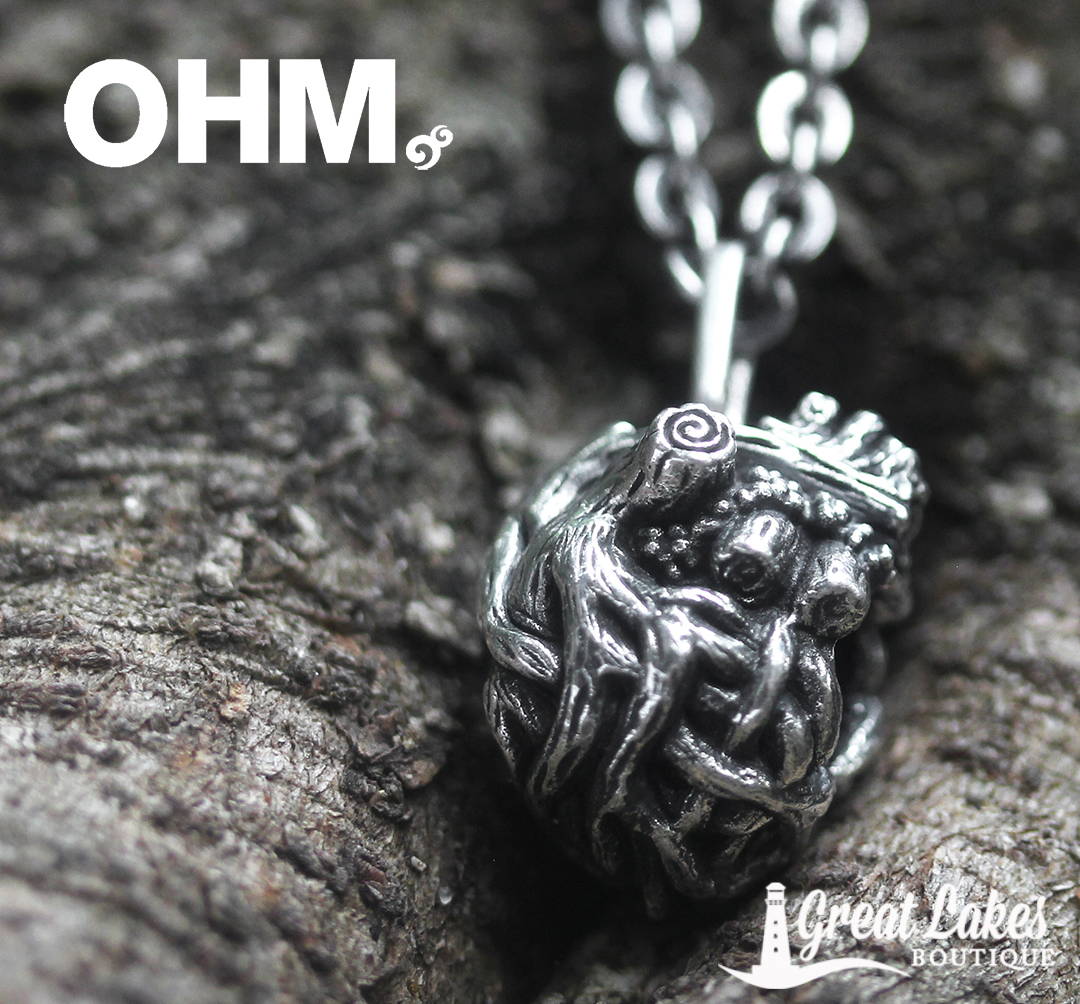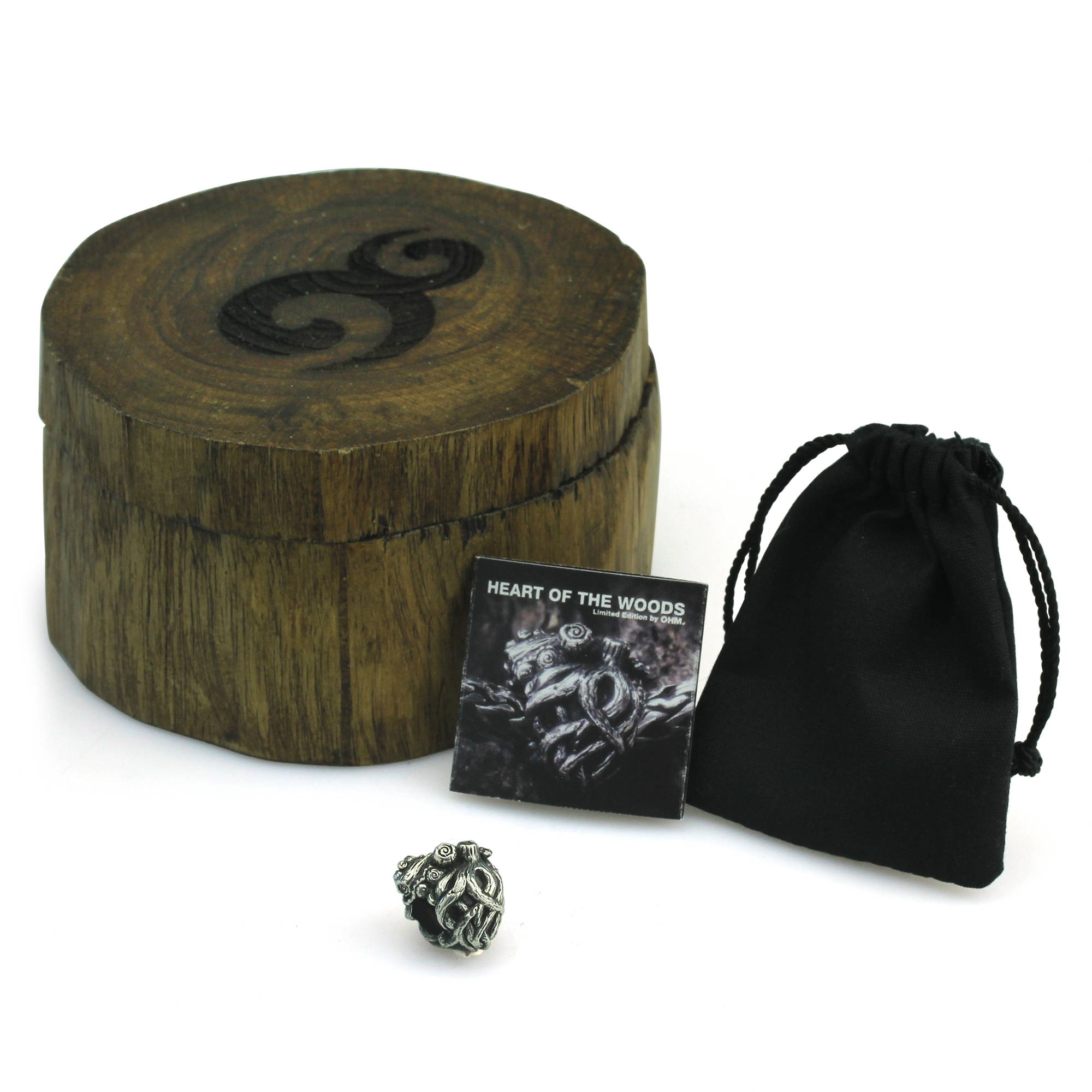 The Heart of the Woods is designed to be worn on either the Ohm Beads Ball Necklace or on a bracelet or bangle.
It comes presented in it's own tree stump style wooden box. Please note that we're expecting this one to sell out rather quickly.
I recommend teaming it will the newly retired Ohm Beads Leafy or the Nature Green and Seeded Salad CustOhms.
The Ohm Beads Words were already popular before their retirement. After the demand for certain designs went a little crazy. Newly available for pre-order today is the Ohm Beads WTF and the Ohm Beads $h1t. I'm expecting these to be popular but there's good news as they aren't limited editions. Say it with Ohm ;)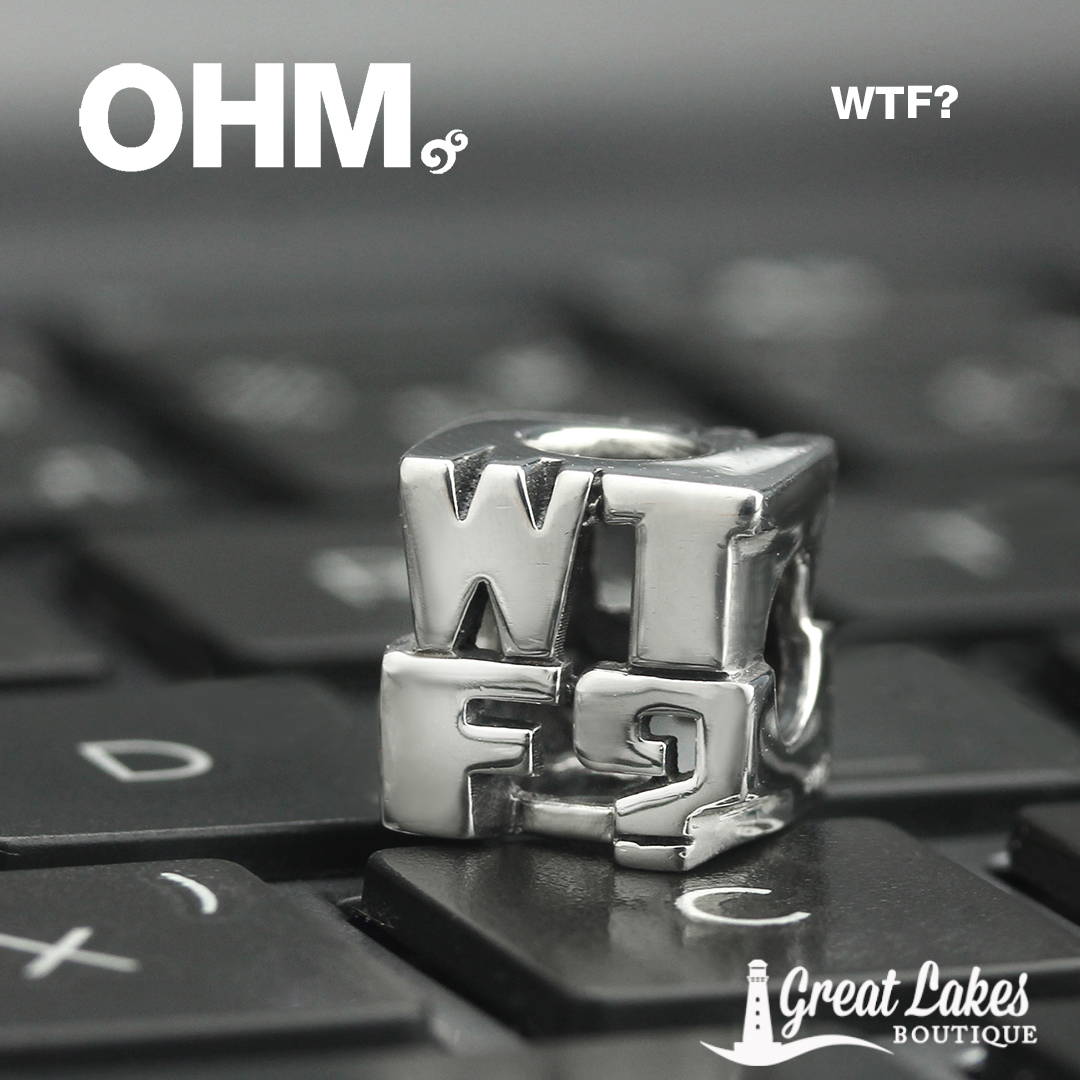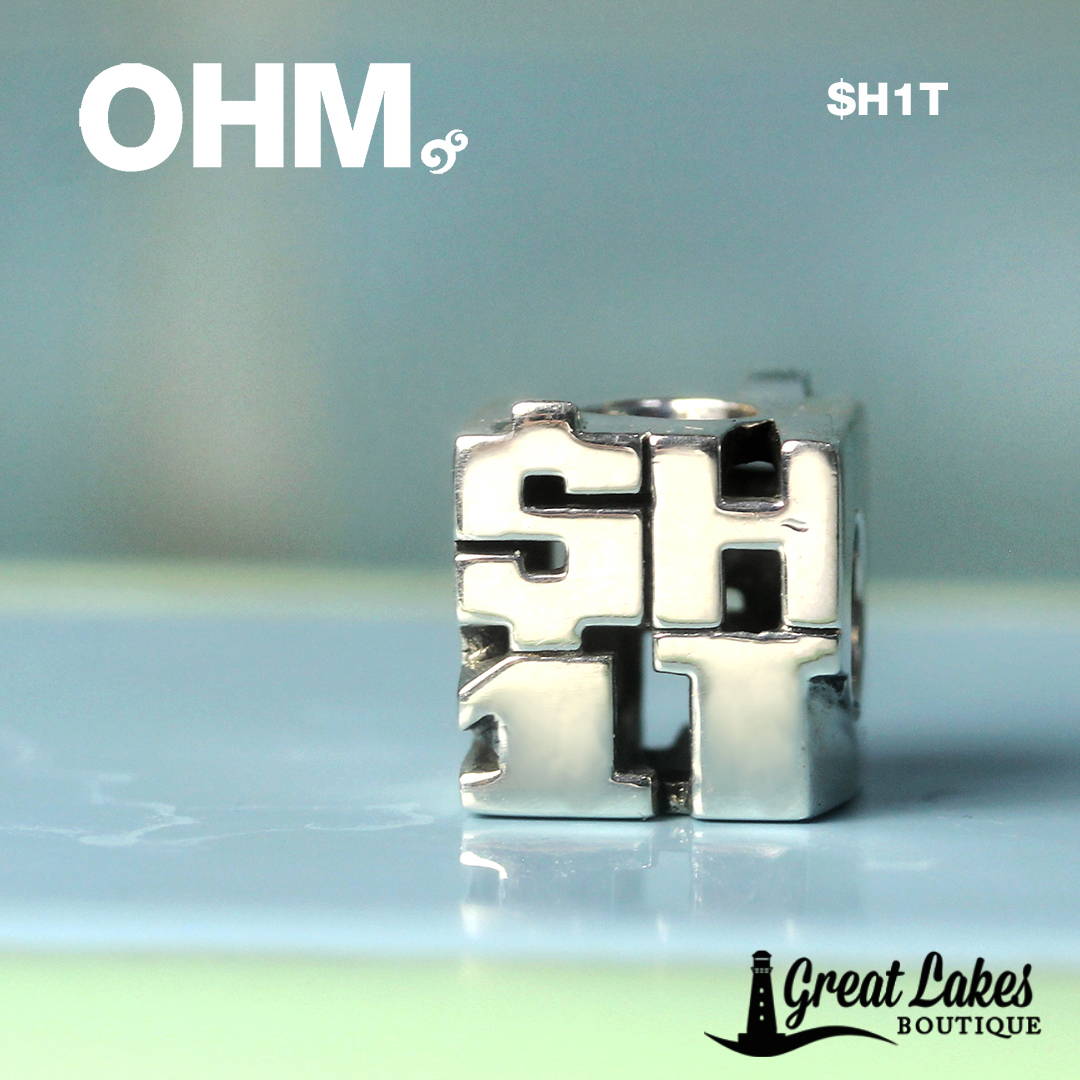 August is Ohm's birthday month and the new Ohm Beads Birthday Cake is their celebratory design for 2019. It's a little reminiscent of the long retired Confetti Upchuck, though not enough to upset veteran collectors. Fortunately it's also not a limited edition which is particularly good news for those who like to shop in multiples.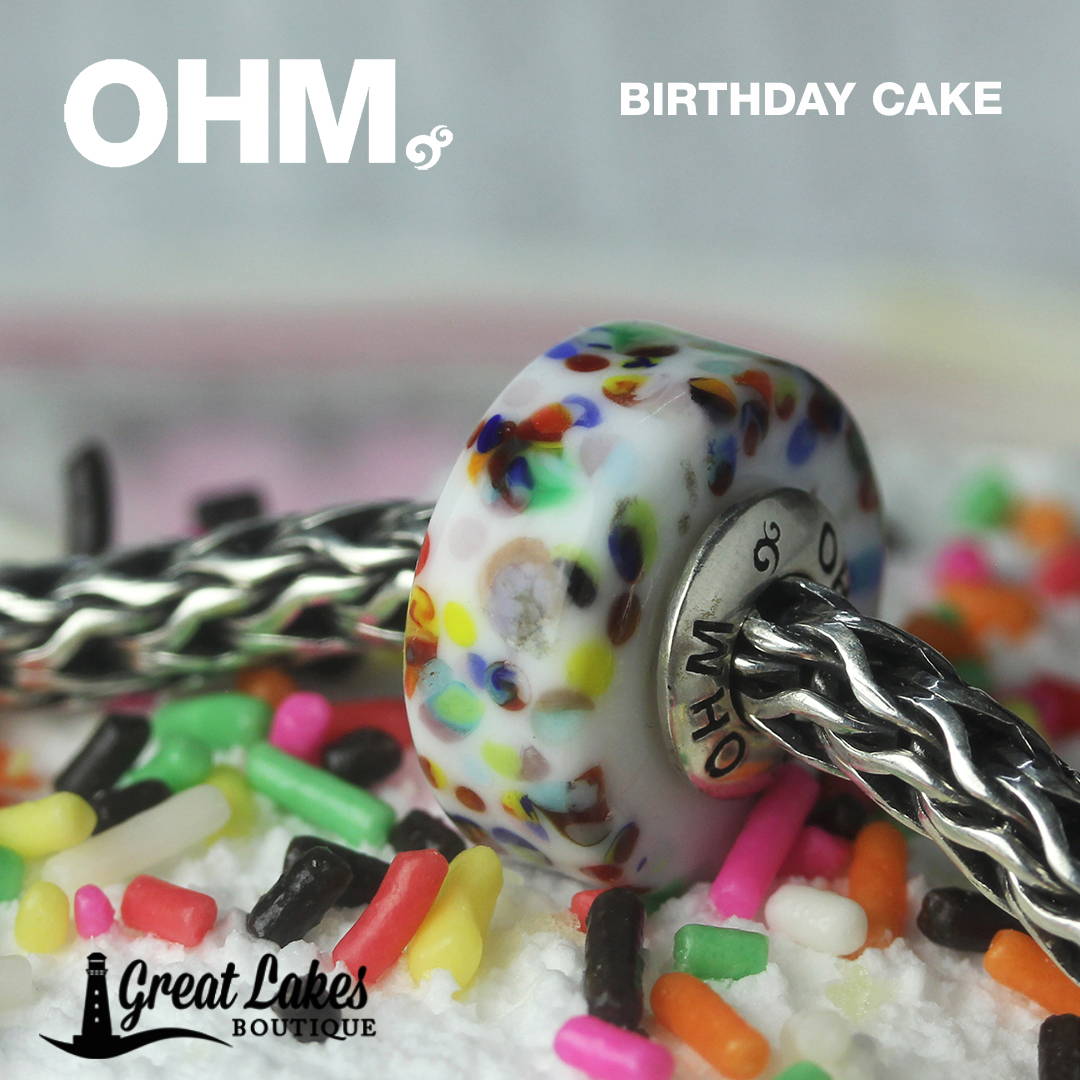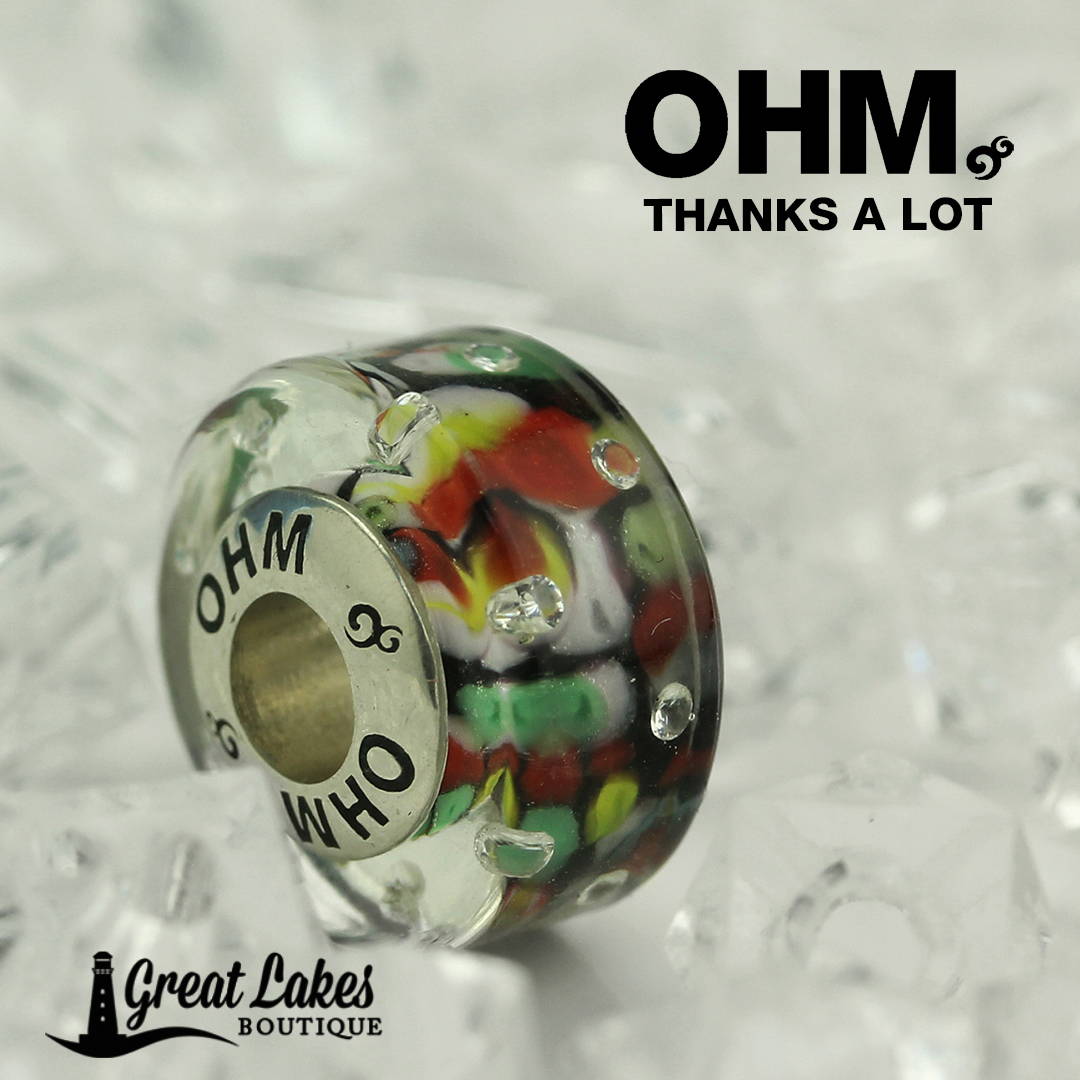 The Ohm Beads Thanks a Lot is (if I'm remembering correctly,) their first CZ accented bead available for general sale.
There's a really interesting mix of colors on the base and I can't help but wonder if this bead could be a nice start to autumn with those rich reds and greens.
Last but by no means least is the Ohm Beads AFAIK glass.
"As far as I know, there is nothing special about this glass. It is exactly what you see and nothing else. Embrace the darkness and see the light."