This weekend we're celebrating Christmas in July at Great Lakes Boutique and it includes our very first Bella Fascini promotion. This is a new line to us so we're really excited to be able to offer a buy three get one free promotion to help those of you wanting to explore the brand.
New brands can be scary. What if you order and don't like them? What if you order and love them? Which is worse? So far I'm really impressed with the brand and personally still adoring on those little moose (#adoptamoose!)
With the promotion now in full swing, I wanted to share a summer bangle idea I've been wearing.
Bella Fascini at Great Lakes Boutique
I think we can all agree summer is here. Our corner of Ohio has been sweltering while Europe is burning away setting all kinds of heat records. It's the sort of weather. It's probably either heaven or hell for most readers.
In weather like this it's all about the best way to keep cool and hydrated and I created this combination as an iced tea inspired bangle. Why? Because I wanted an excuse to showcase the Bella Fascini Tea Cup and Fancy Tea Pot. They are so cute!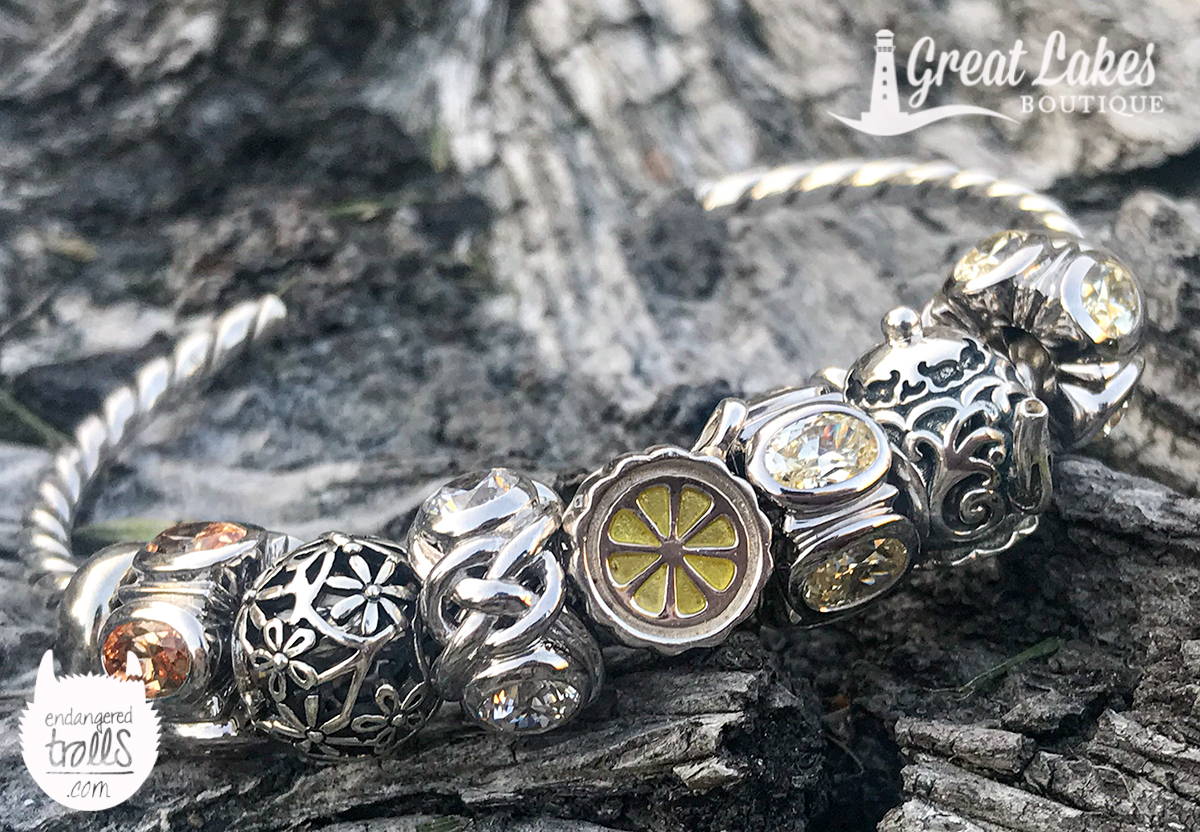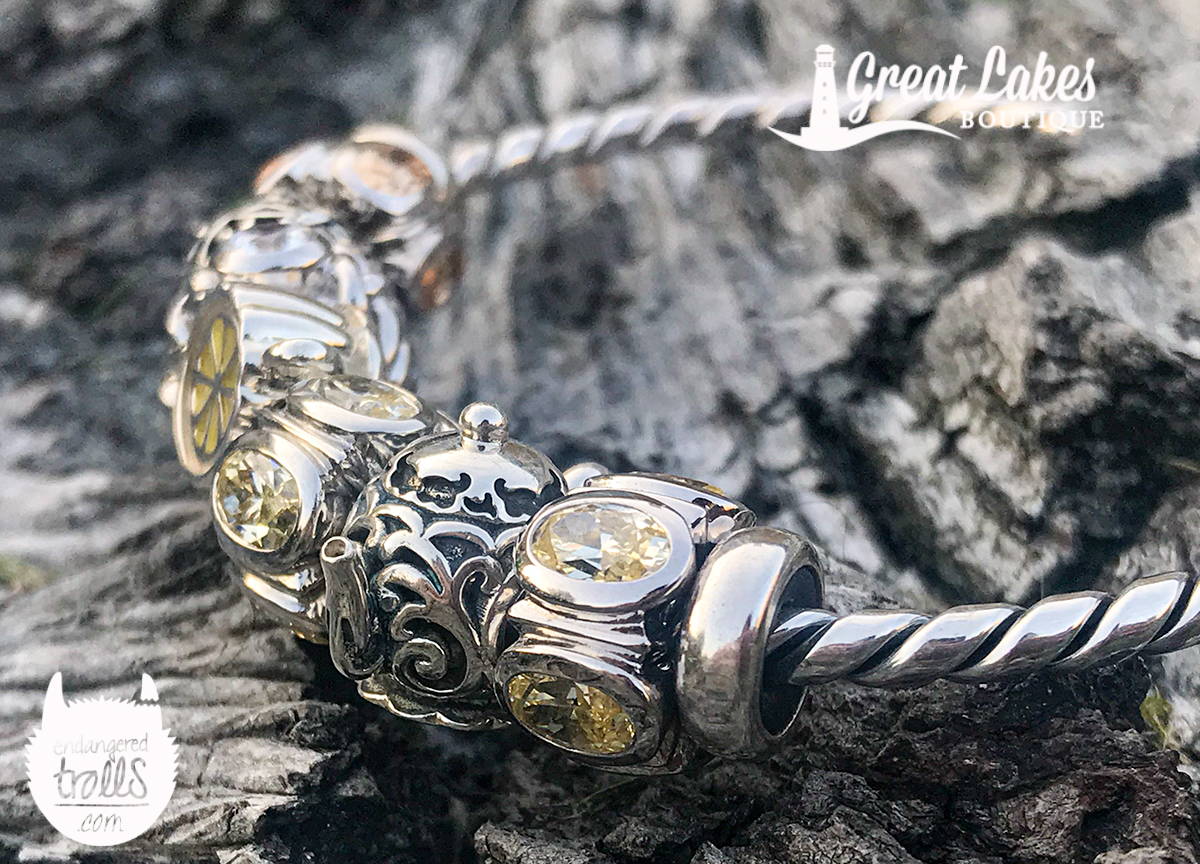 I'm opted for the really subtle pale colored CZ designs which I've also really been enjoying. This is strange for me as I've never liked this style of CZ bead but some of the colors are really lovely. I've enthused about the olivine shade before but featured here is also yellow (which sounds intimidating but is beautifully soft,) champagne and clear.
A design we've had trouble keeping in stock since the launch is the Bella Fascini Butterfly Daisy Ball. It's just a very classic summer design in a lovely, comfortable to wear sphere.
Notice the cute little enamel lemon slice floating in that tea cup.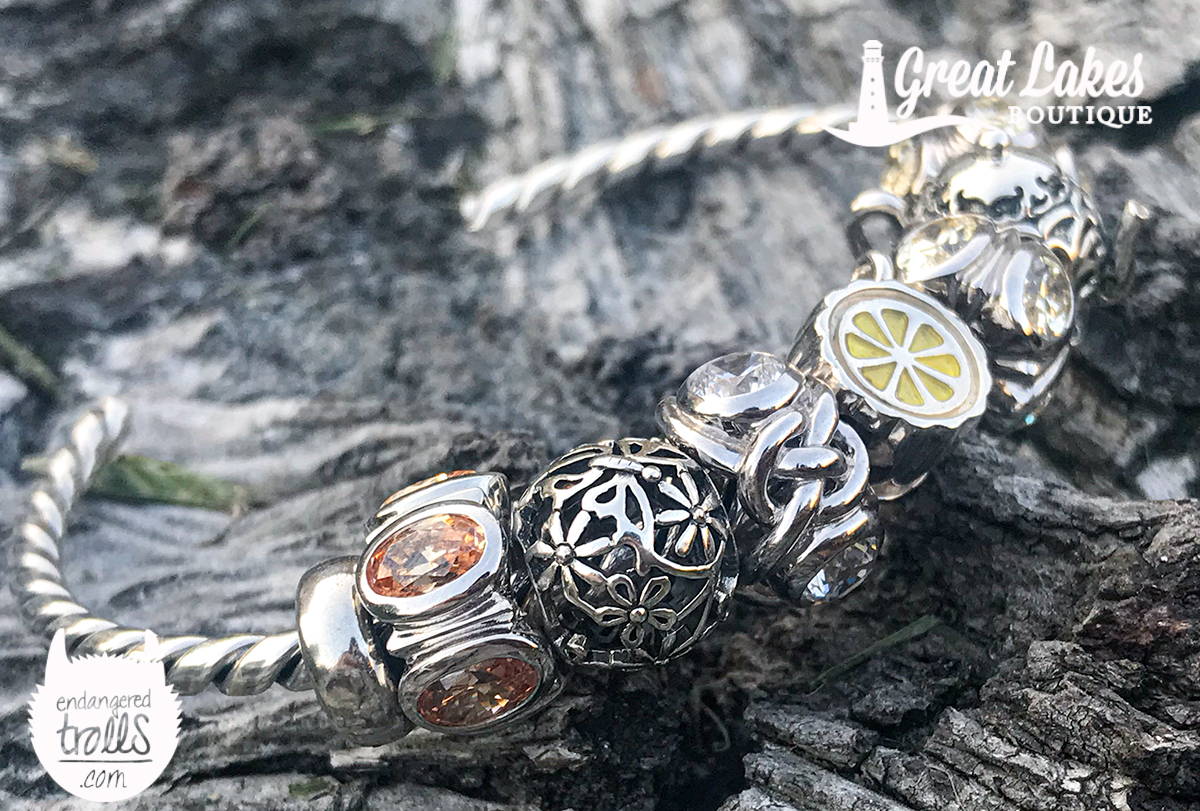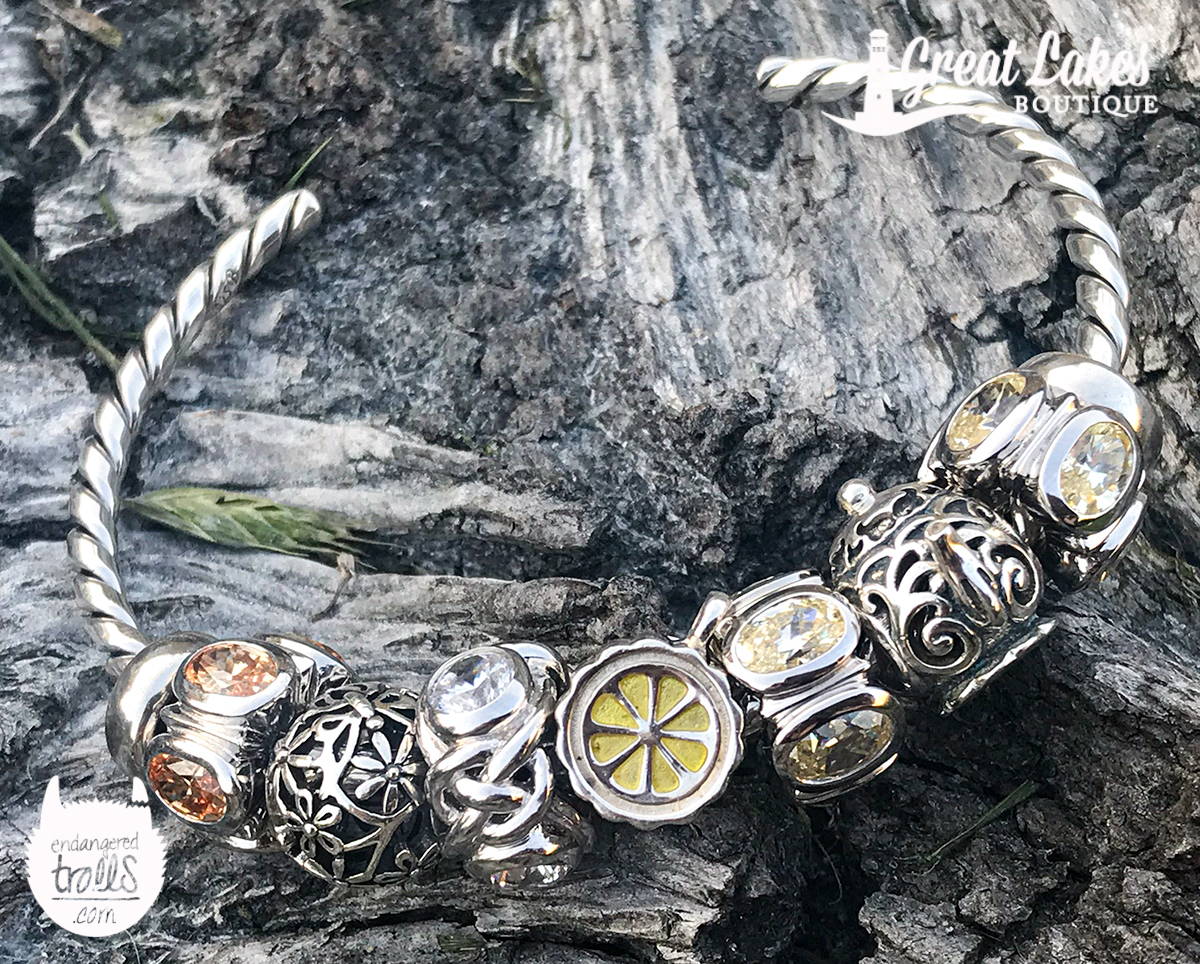 I'm a bangle wearer in general but they're definitely more comfortable as the temperatures soar. One thing I would like to note is that Bella Fascini beads are heavy. They're a good size but beyond that they feel heavy and solid in the hand.
Do remember that the buy three get one free ends on Sunday. Further to that we do have inventory counts turned on for the website so while everything is available for immediate shipping, if we sell out of certain designs there's no restocks before the promotion ends.