While May the 1st will see us welcoming a host of new designs from Ohm Beads, we'll also bid goodbye to the Ohm Beads Wood Ent as it officially retires.
The Wood Ent has been a personal favourite since it launched in 2017. In the high fantasy genre treants or wood ents feature commonly in lore and perhaps most famously in Lord of the Rings.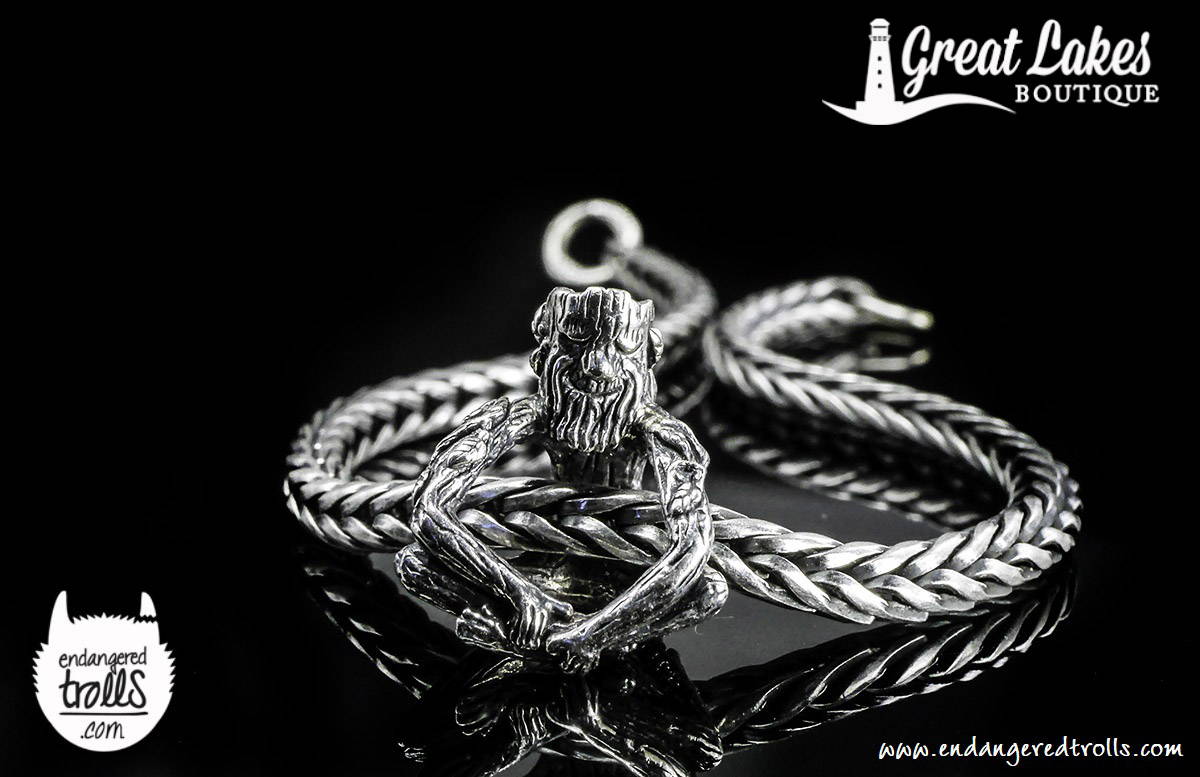 Before it leaves production, I wanted to share a little inspiration starring this bead. I actually liked it enough to have two and frankly I'd rather like a couple more for my own wood ent army.
This bracelet uses quite soft colours for the spring. It features a lot of the new Ohm Beads glass which I've been so impressed with. Specifically Earth-Ation, Wood-Ation and Green Tambourine all appear here. (Note at the time of writing Green Tambourine has been removed from the website as we prepare for Bead Bash on the Lake.)
I've found Earth-Ation to be a little creamier than the stock image suggests although it does vary as is the case with all of the new Building Blocks glass.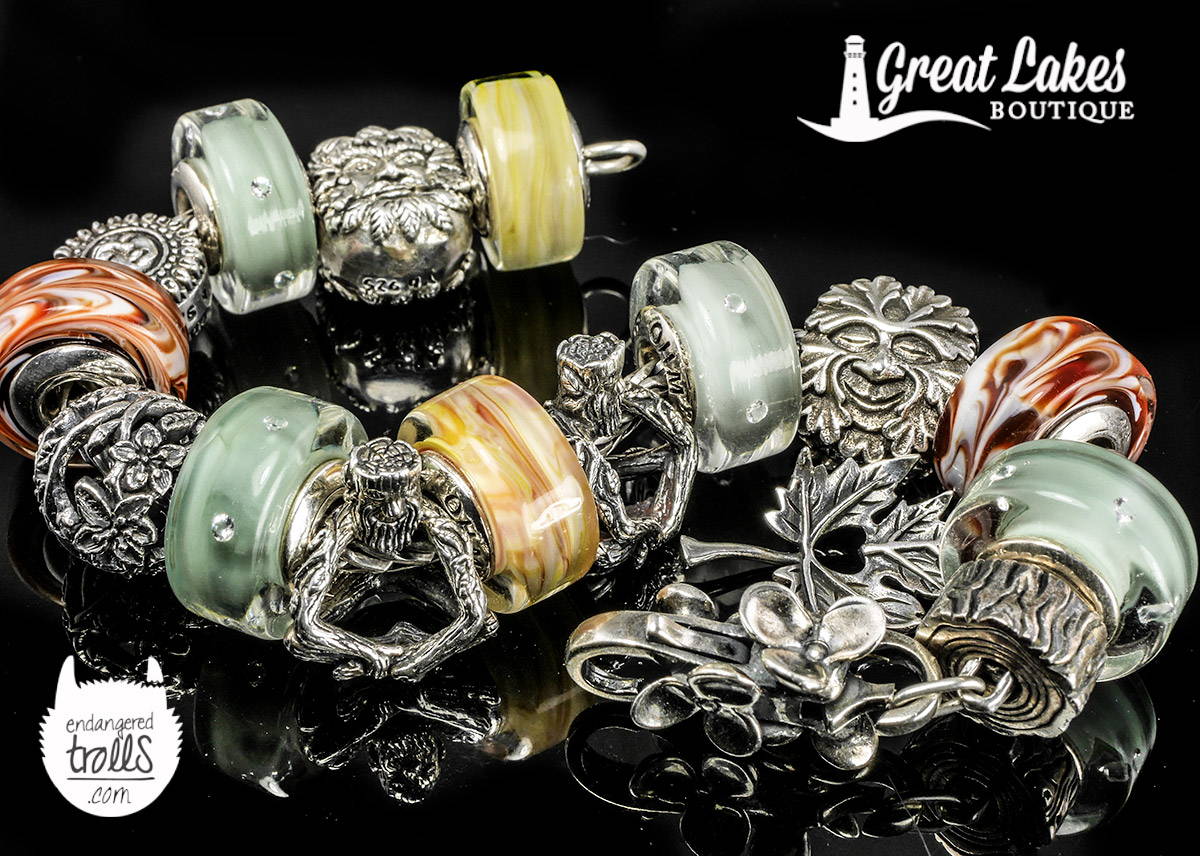 Aside from the glass, I've used an assortment of nature inspired silver beads. Included is both the Redbalifrog Green Man and Holly Man which are absolute staples for me. Also from Redbalifrog is Surya the Sun, the Maple Lovers Leaf and the Log Stopper.
The Ohm Beads Cherry Blossoms from the April launch also makes an appearance. Kit at Ohm hinted this could be the last of the floral series from Ohm and all of the previous designs are now retired. Surprisingly we have a single Ohm Beads Rose left lurking on our website!
This has been such a great series. The spherical shape makes the beads versatile but also extremely comfortable to wear, even for my fellow bangle wearers.
It's a chunky bracelet but you could easily make a simple bangle combination using the same colours and have a much lighter combination for your wrist during the summer season.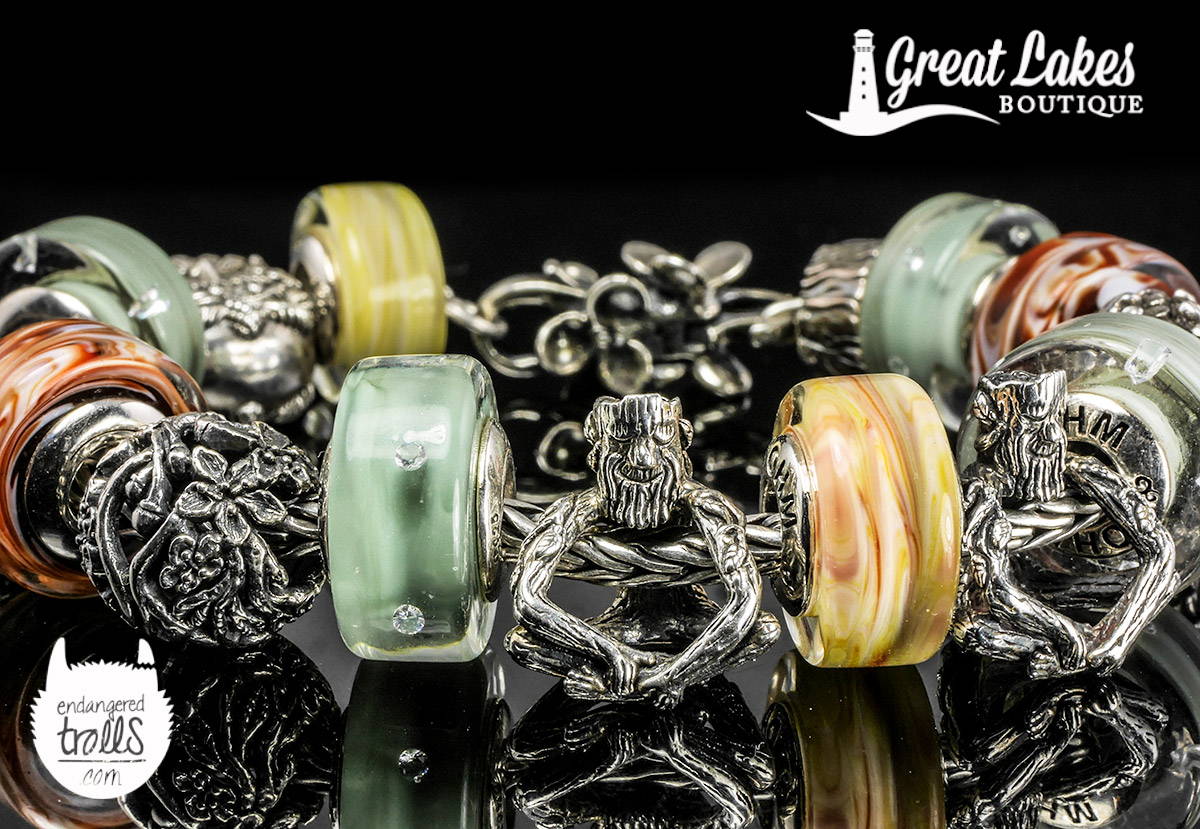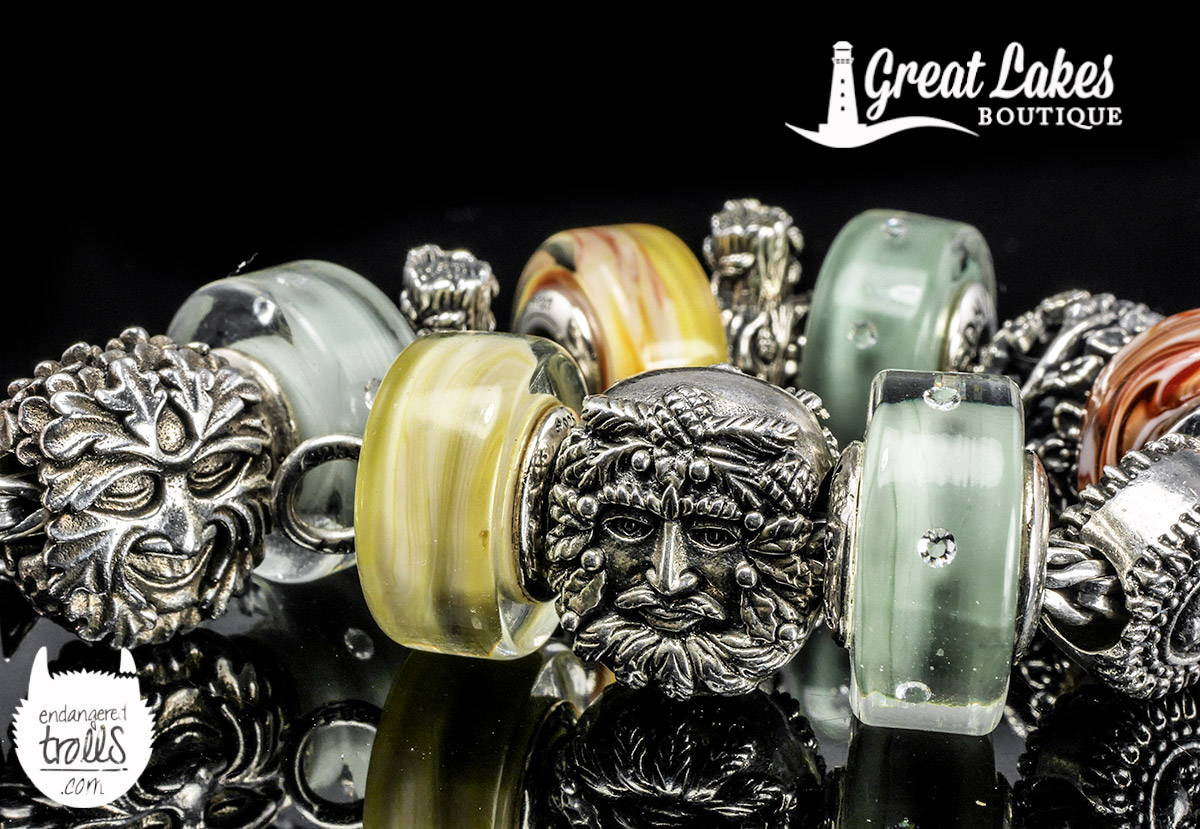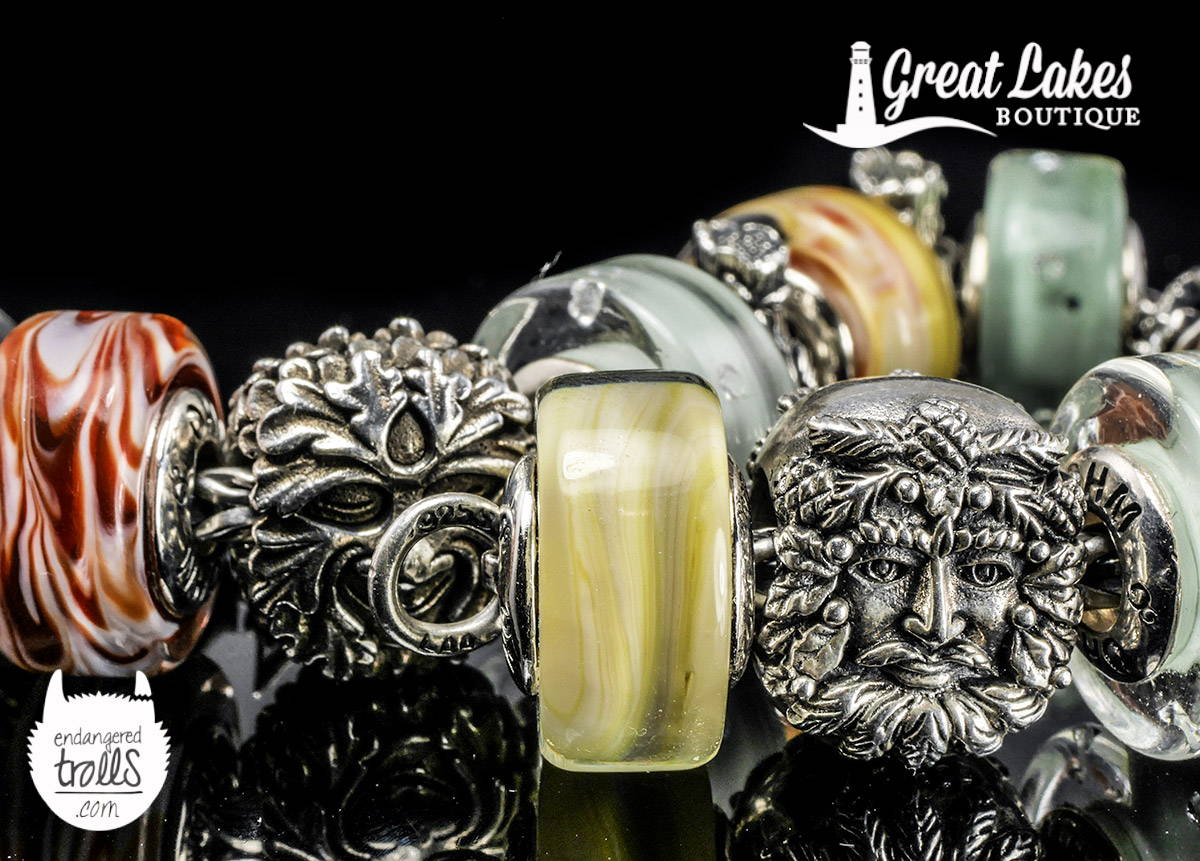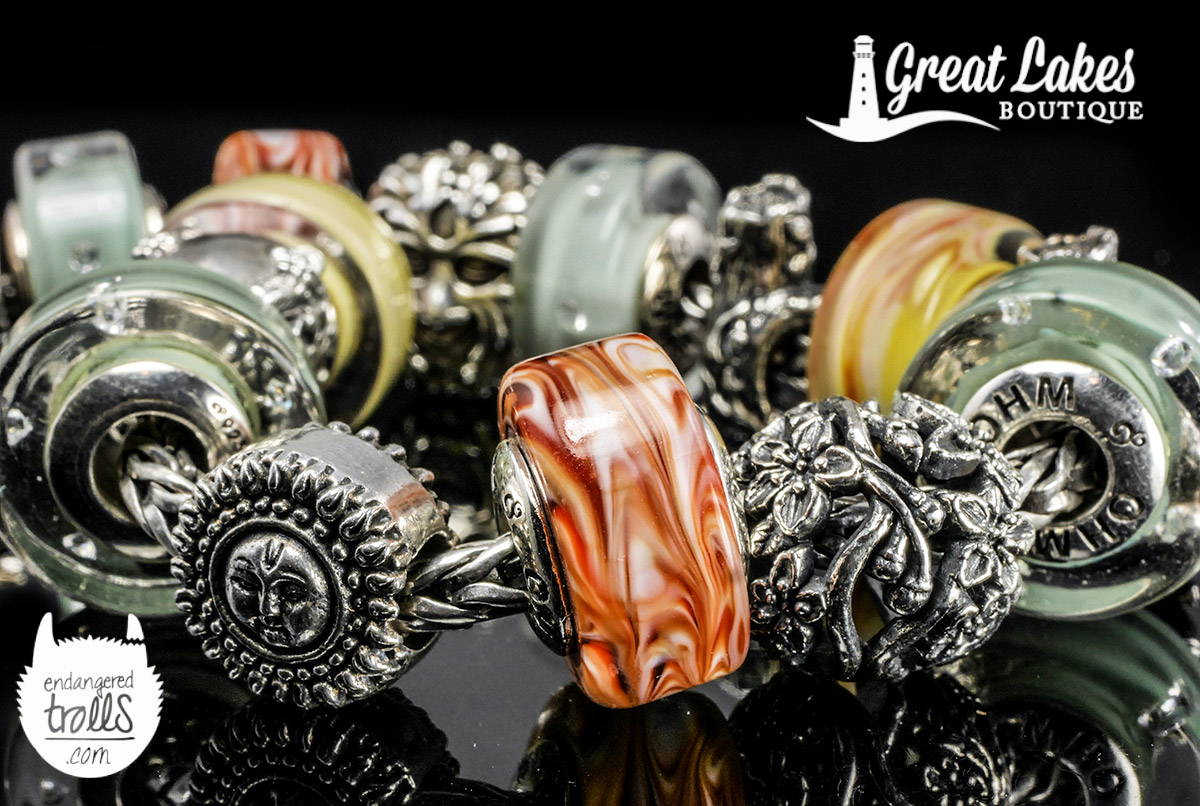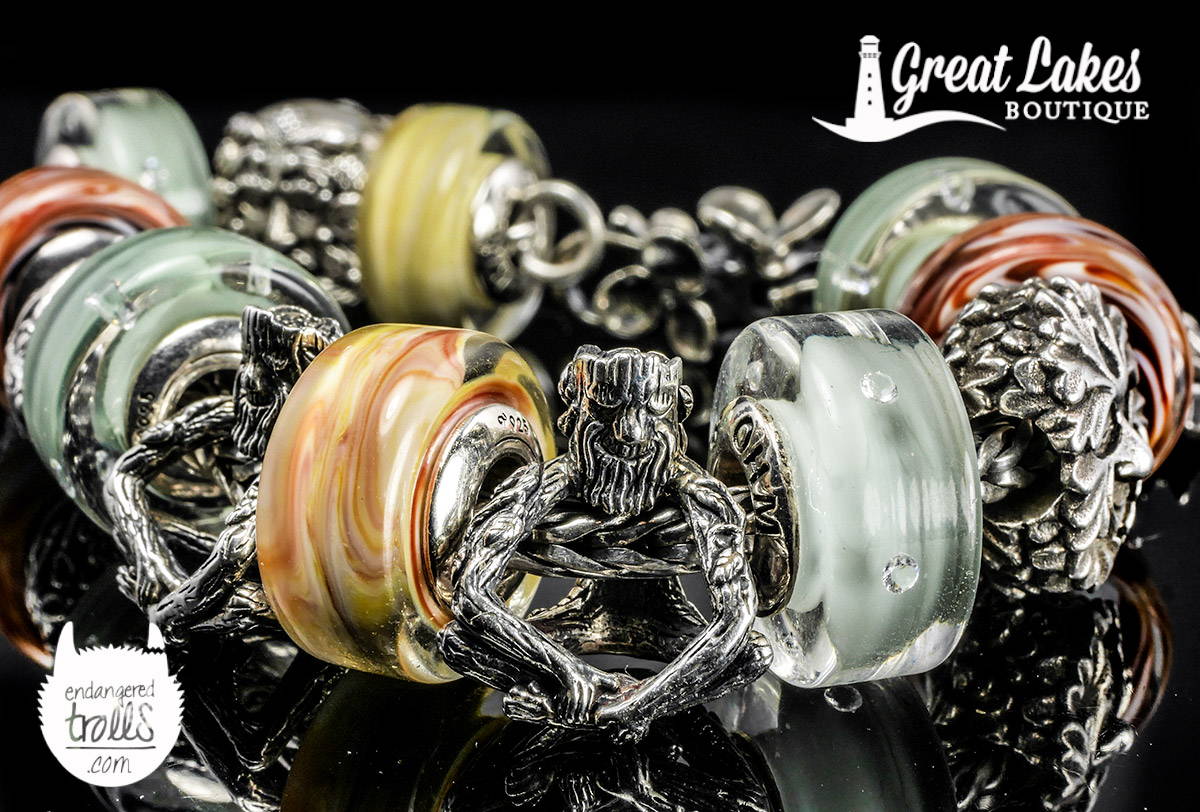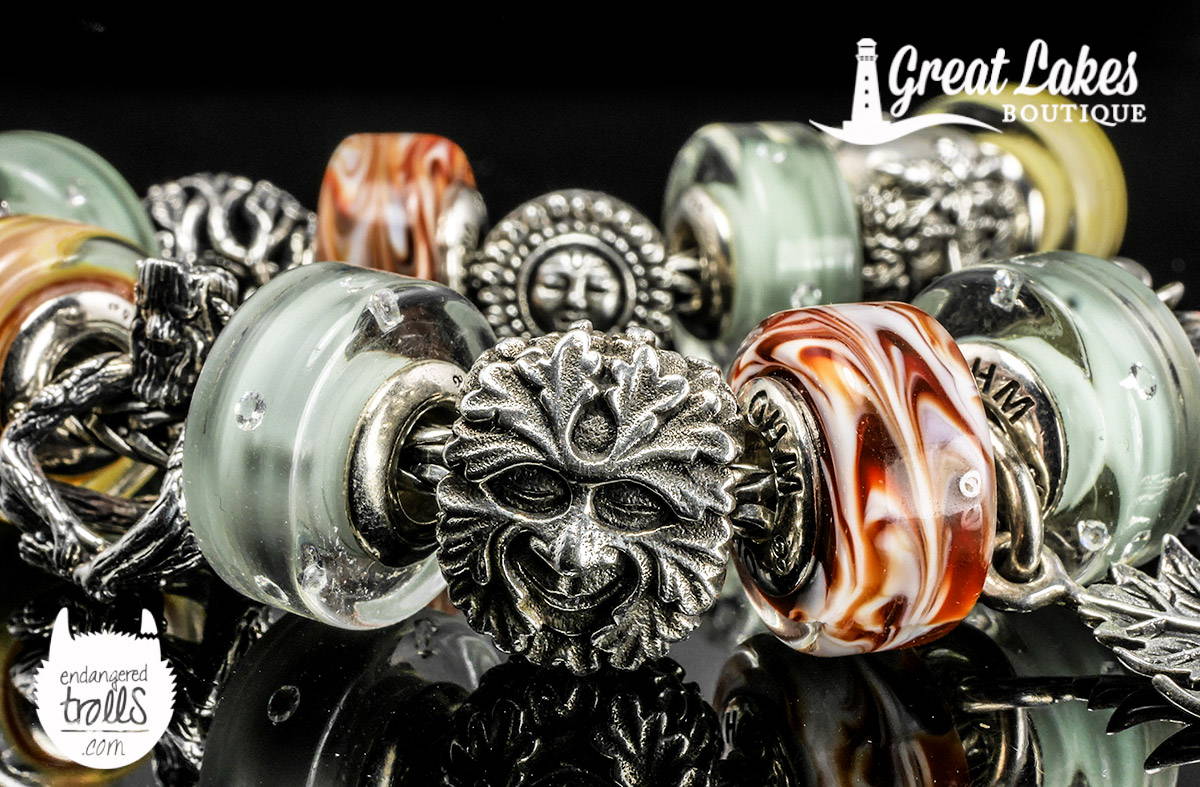 For now the supplies of the Ohm Beads Wood Ent are good but from May the 1st we'll turn on inventory counts. What does that mean? At that stage whatever we have in stock will be the last of the Wood Ents available via the GLB website and it's a bead we'll be so sad to bid goodbye to!
If you're looking for other ideas to use this bead, Trollbeads gemstones offer a wonderfully organic aesthetic that really works well for this style of bead. You could also take a look at the Redbalifrog Coconut or Black Woodbeads too.