This bead bracelet blog brings a little spring inspiration starring some favorite Redbalifrog floral beads.
Tomorrow sees the meteorological start of the spring season and on March the 19th the Redbalifrog Bloom Collection launches. There's never any advanced reviews of new Redbalifrog releases but the name alone betrays the theme of the release. Flowers for spring. There are a lot of floral beads between all of the brands and yet Redbalifrog's are some absolute staples. Today we're sharing a little spring inspiration starring some personal favorites.
For the colors here we were aiming for a predominantly neutral scheme. Spring is often slow in really taking hold so we didn't want anything too overpowering.
It uses designs from the Trollbeads Spring 2021 collection, The Palace of Amber Winter Rose glass and The Palace of Amber Venus decorative core. The latter two are both exclusive to GLB.
The focal silver here is the Redbalifrog Chrysanthemum. It's not a new bead and actually none of the silvers here are but it's striking and still a consistent seller. To the left of the center is the Redbalifrog Daisy Chain and to the right is Roses, (also available in brass for those of you who prefer warmer tones.)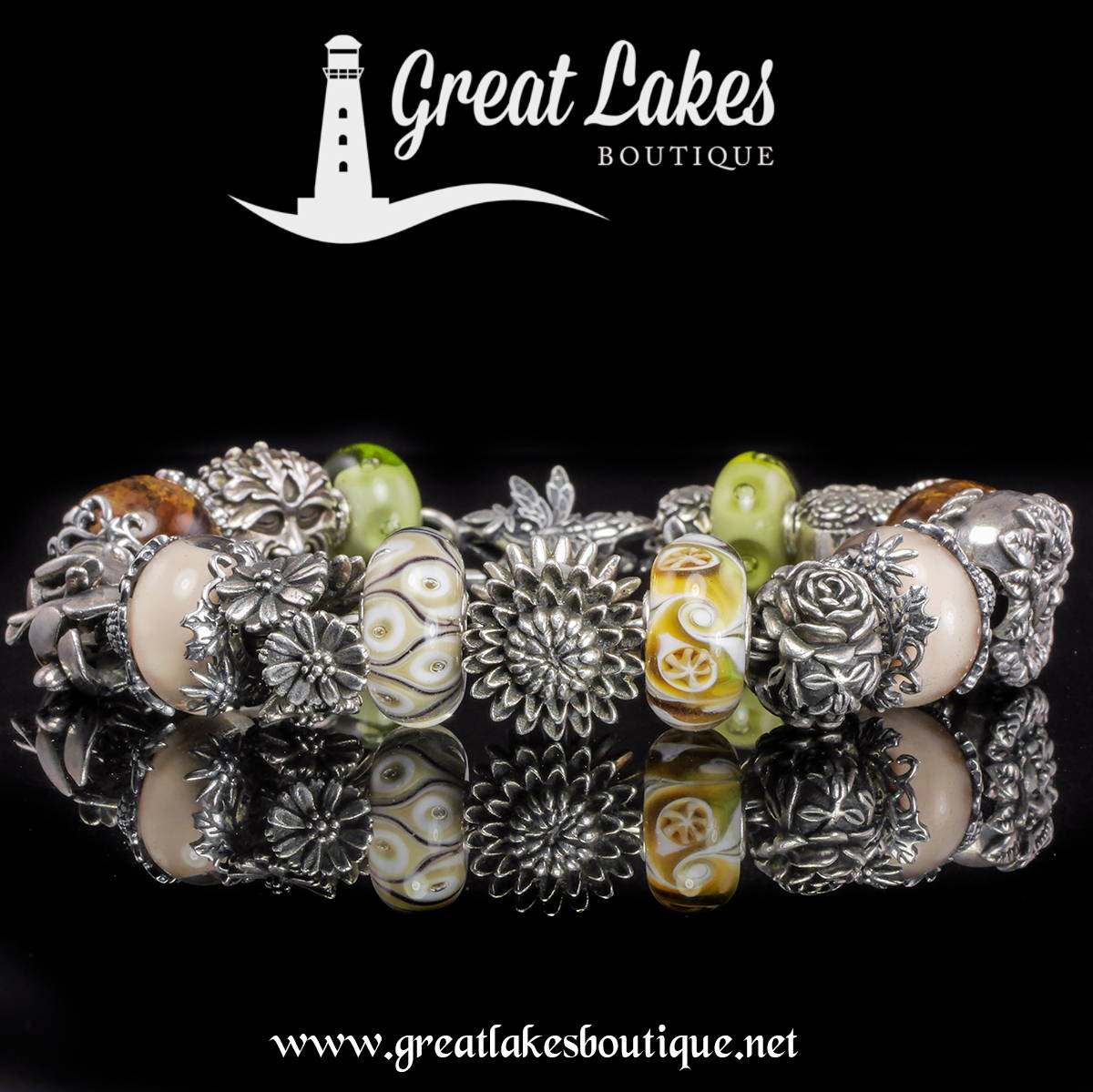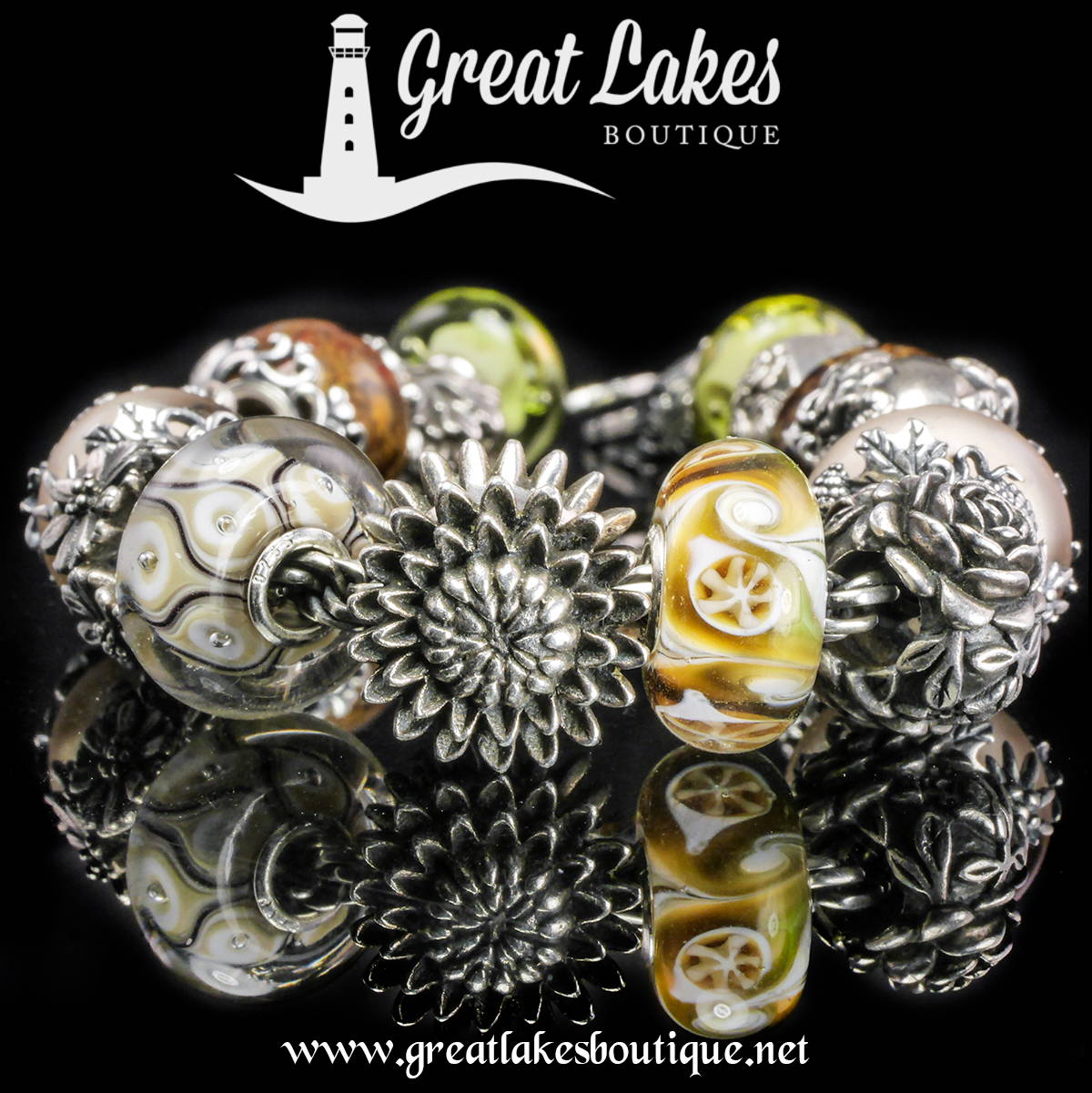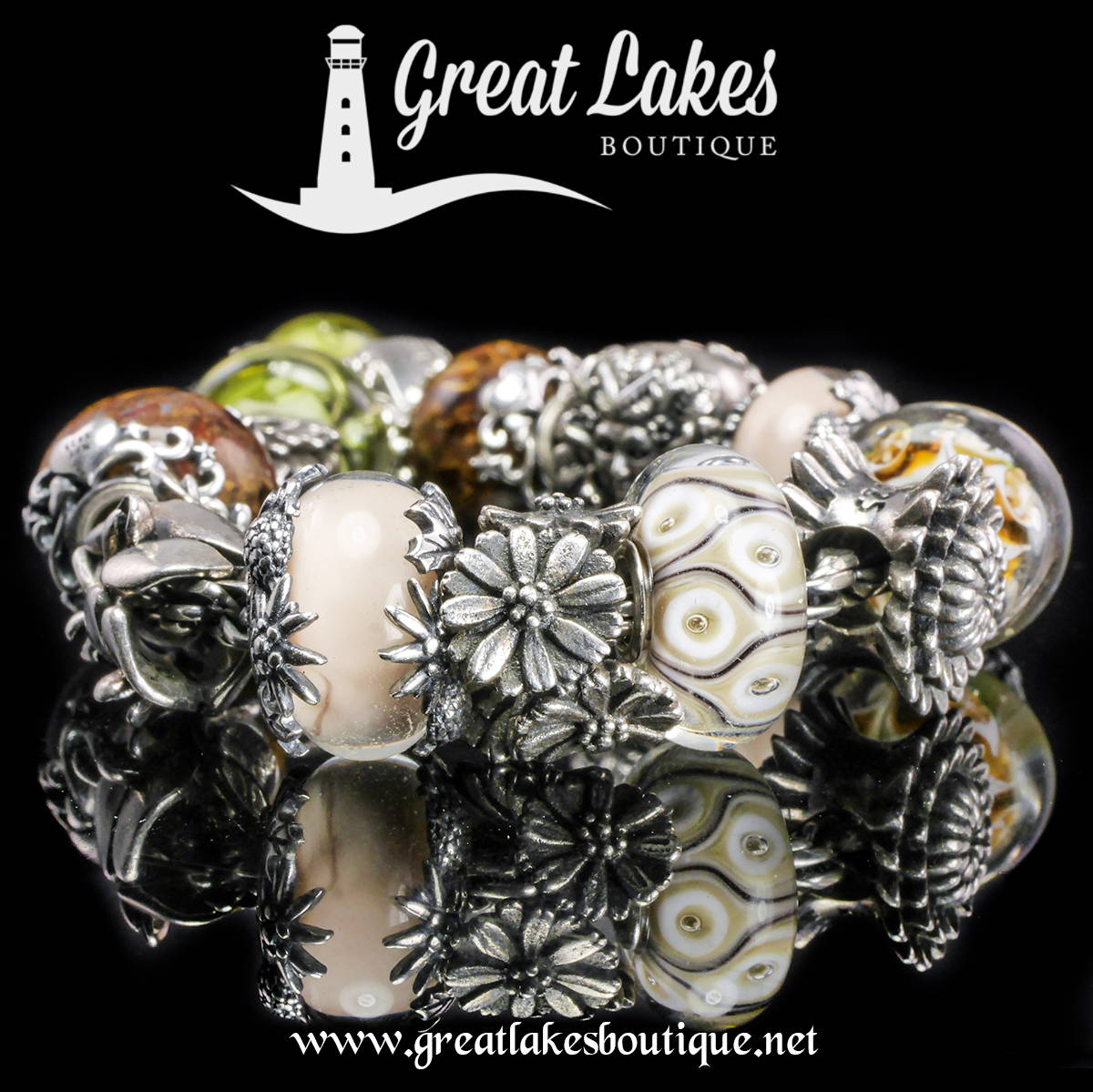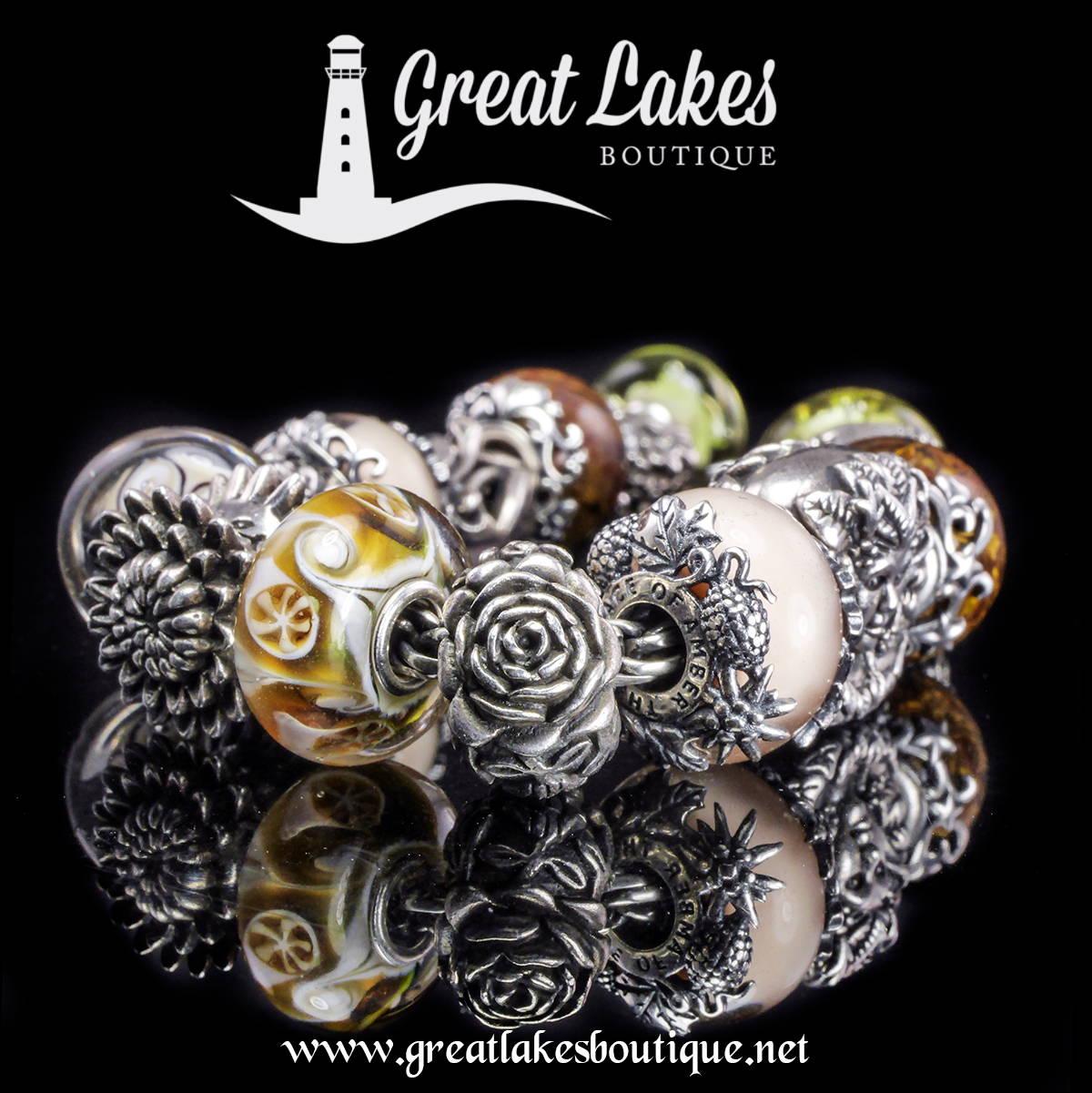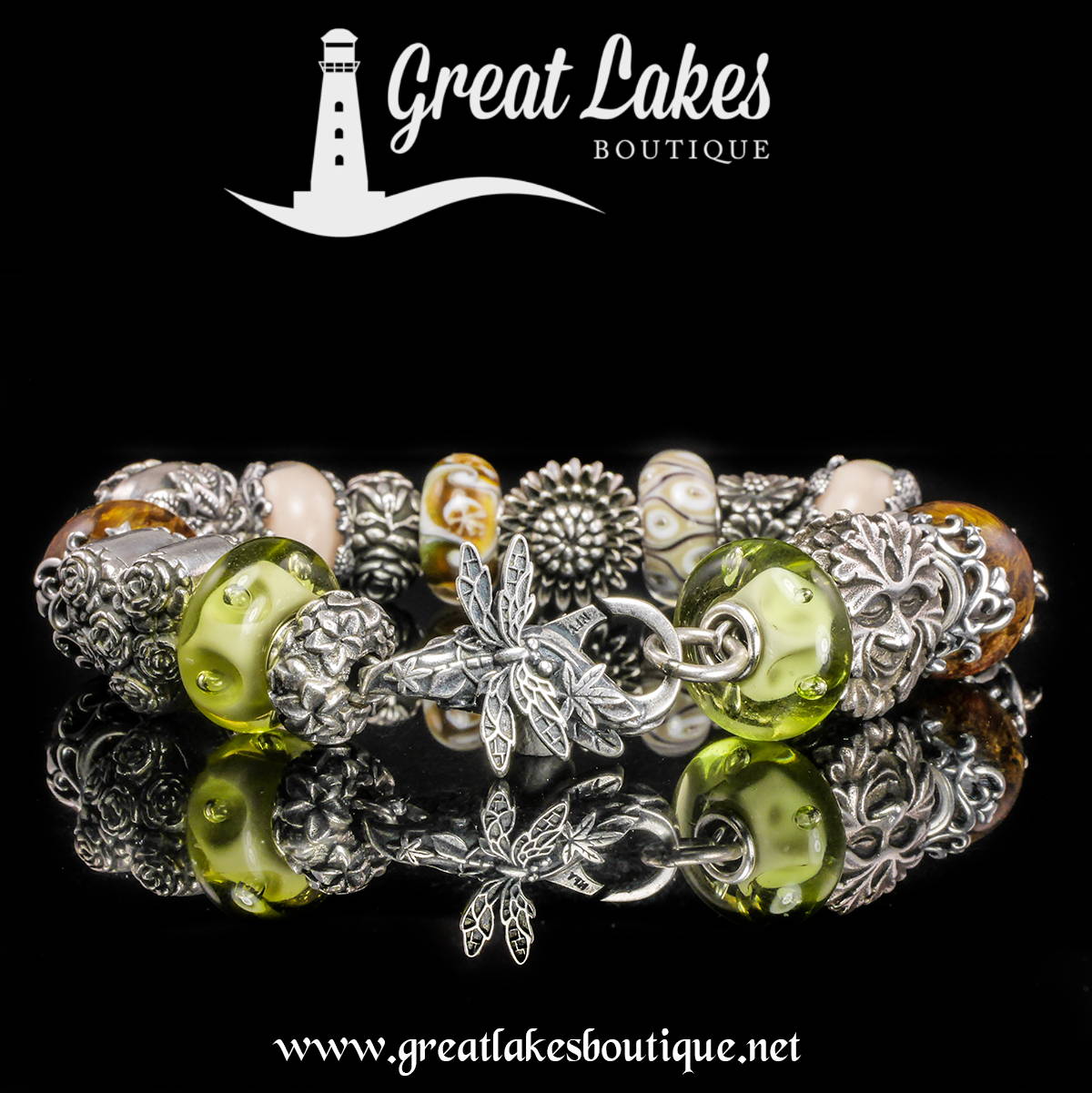 The lock featured here is The Palace of Amber Lock of Glory and it's the only silver piece on this entire bracelet that isn't Redbalifrog. I've loved this lock for so long and it's such a beautiful design for the warmer seasons.
The Redbalifrog Frangipani Stopper is used at the end of the bracelet and again you can get that in brass if you want warmer tones. To right right you can just see the Redbalifrog Green Man (and the Green Goddess is around the other side.) These are staple silvers for me when I'm designing nature themed bracelets or ideas dedicated to the changing seasons.
It's the Trollbeads Meadow Bubble Joy bringing those deliciously vibrant pops of green.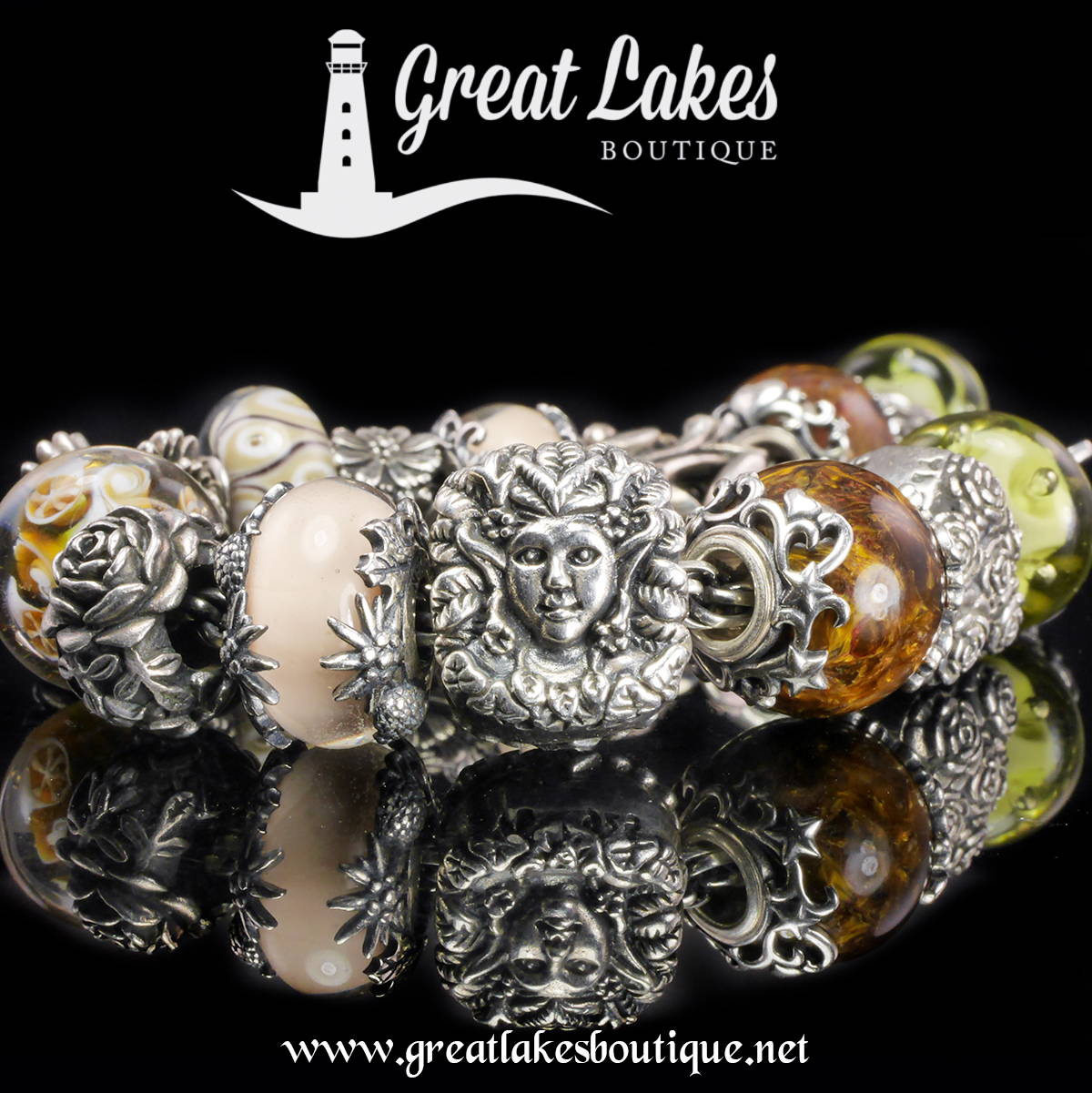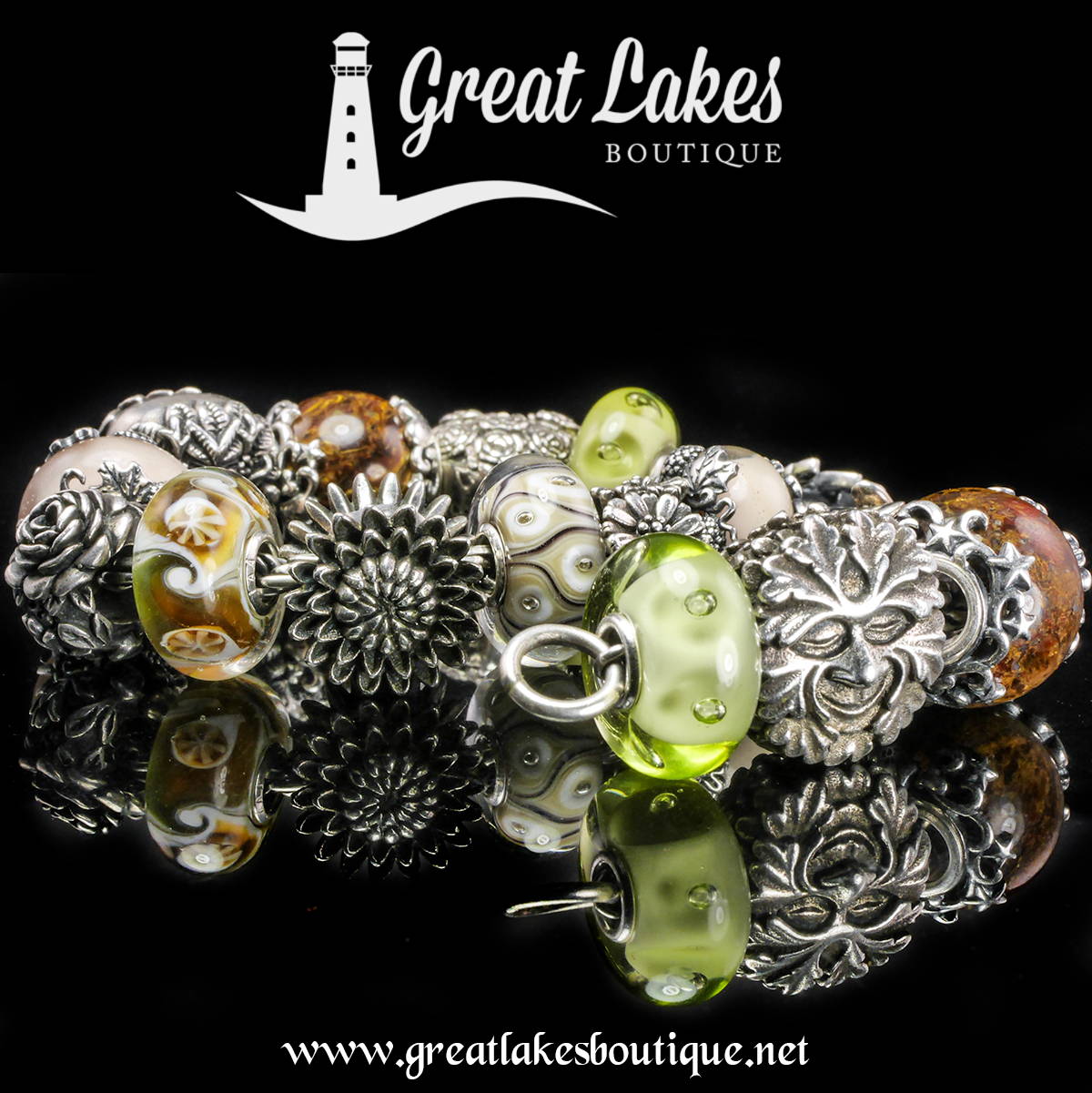 I've been wearing a very similar design to this as a set of two bangles rather than a bracelet but the colors feel lovely for "now". The neutrals stop the combination feeling too premature given it's still cold. It also shows how just a couple of brights can totally change the vibe of a bracelet though. The Meadow Bubble Joy is so reminiscent of those first new shoots of spring.