This bead bracelet blog brings the details of our Shades of Fall online event, next weekend here on our website.
Next weekend sees the Great Lakes Boutique Shades of Fall online event. It's always been tradition here at Great Lakes to host a second event, (an after party,) two weeks following Bead Bash on the Lake.
Shades of Fall will feature three exciting new releases from The Palace of Amber, replenished live images of the Trollbeads Shades of Sparkle and Fall 2021 releases and perhaps just a couple of exciting surprises.
The event will begin at 6 pm on Friday October the 8th with the first of those brand new releases.
Please note that our after party events are always more low key and relaxed versus the craziness of Bead Bash on the Lake.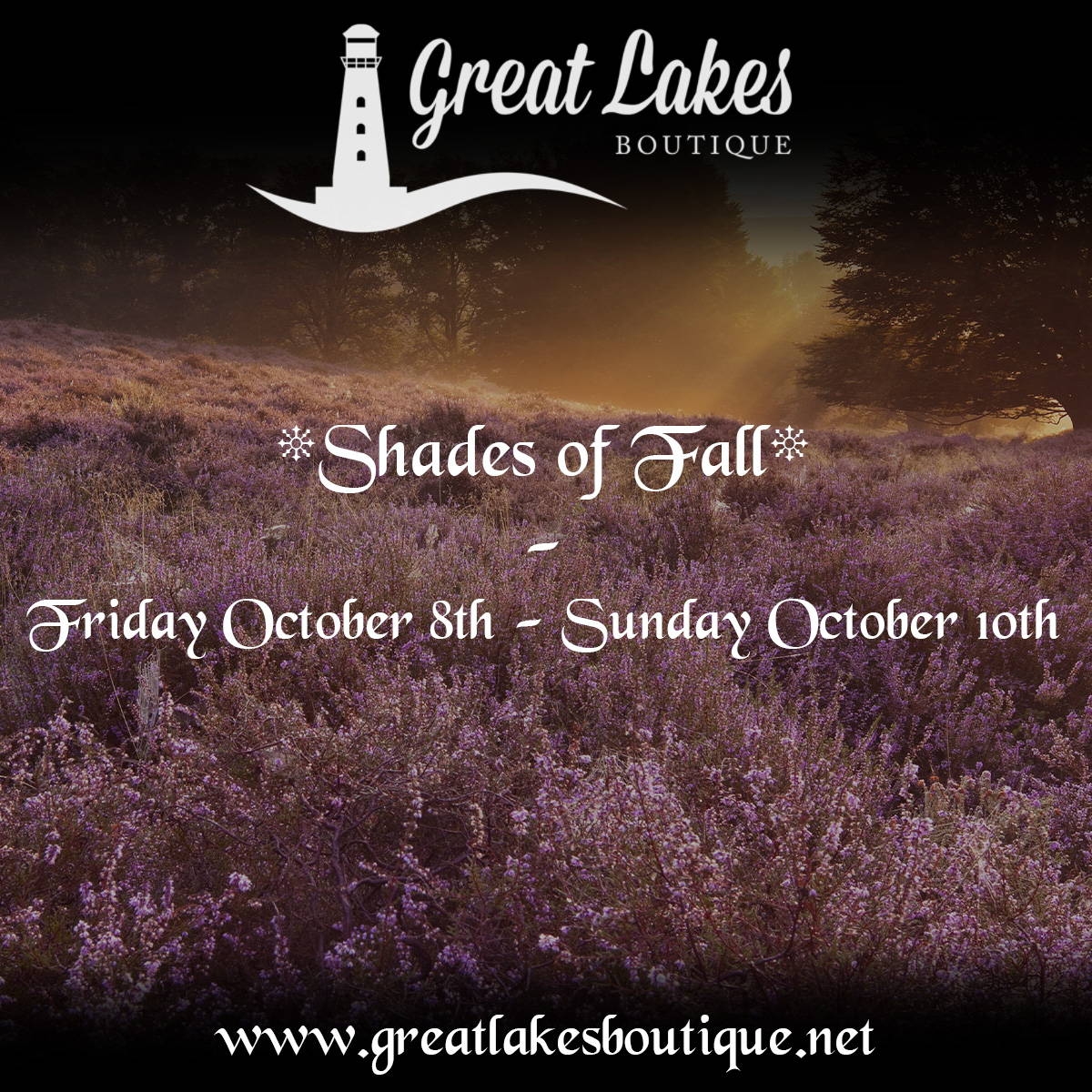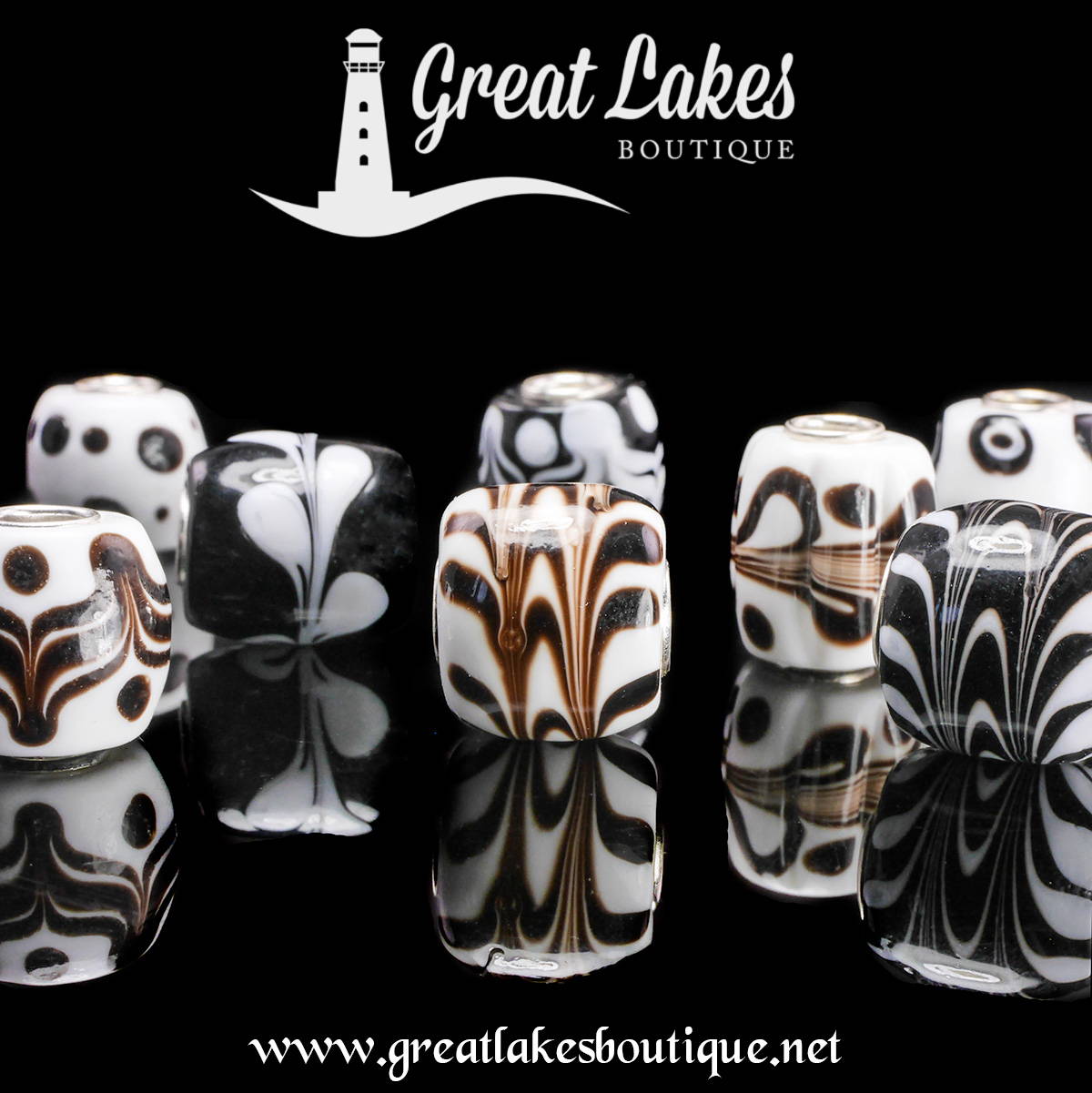 Launching at 6 pm on Friday night will be the brand new Native Totem glass from The Palace of Amber and we know that many of you are looking forward to these.
These barrel glass feature a mix of creamy whites and ivory shades, with swirling ebony and chocolate designs and they were created quite especially for the fall season.
Numbers for these are limited (but yes there are more than are pictured here) and they will not be eligible for any discounts, including Gratitude Points.
Debuting on Saturday at 10 am will be The Palace of Amber Wildflowers and this is the latest of the limited edition decorative core beads.
Wildflowers features a morganite gemstone. Morganites are traditionally pink but they do range into other pastel shades. They're very pretty and a little frosty in color which suits the fall season as we begin to head towards those first frosts.
This design is inspired by the fall wildflowers that in general are so important for nature. Their theme complements the Trollbeads Fall 2021 collection beautifully as that focuses too on the magic of nature in all of it's fall glory.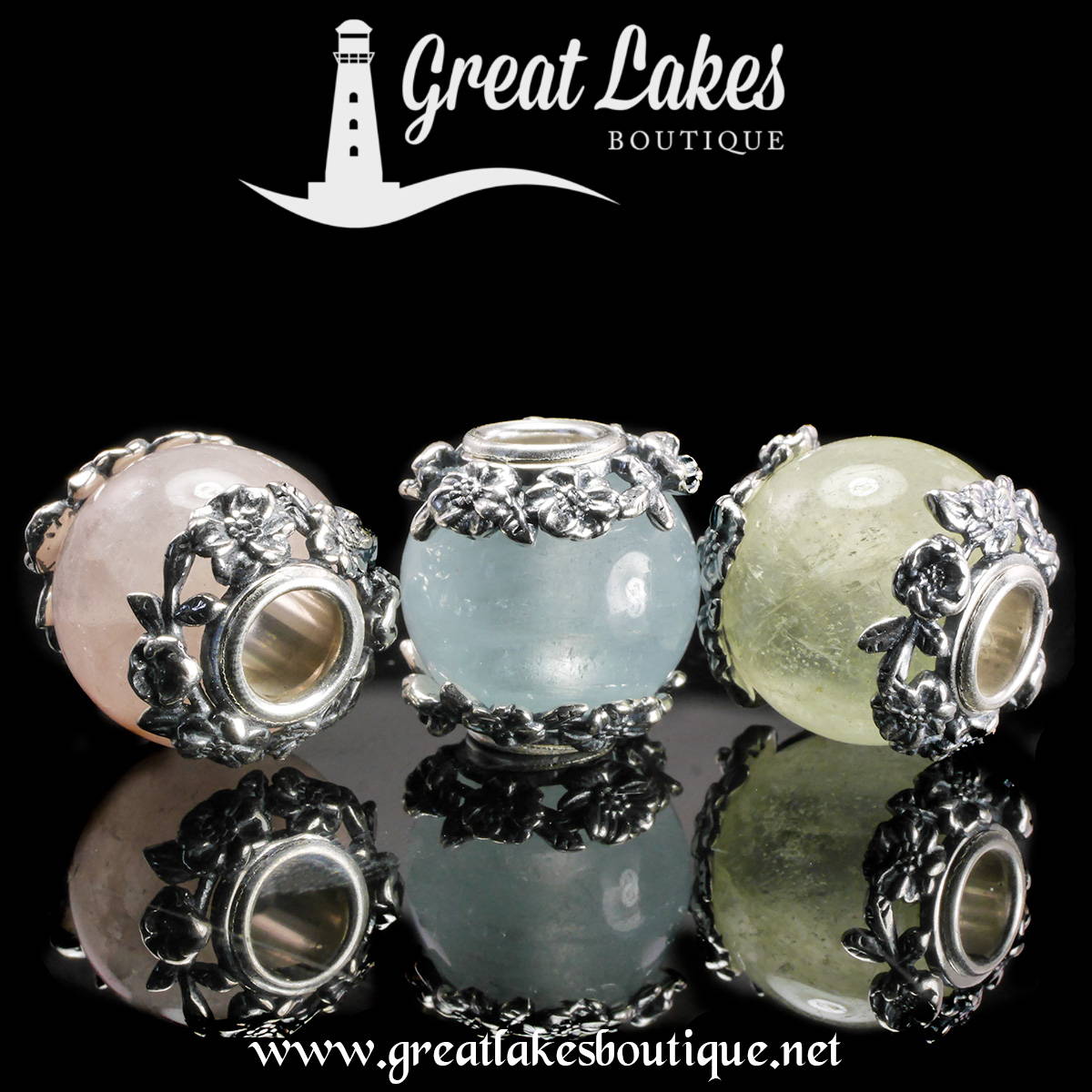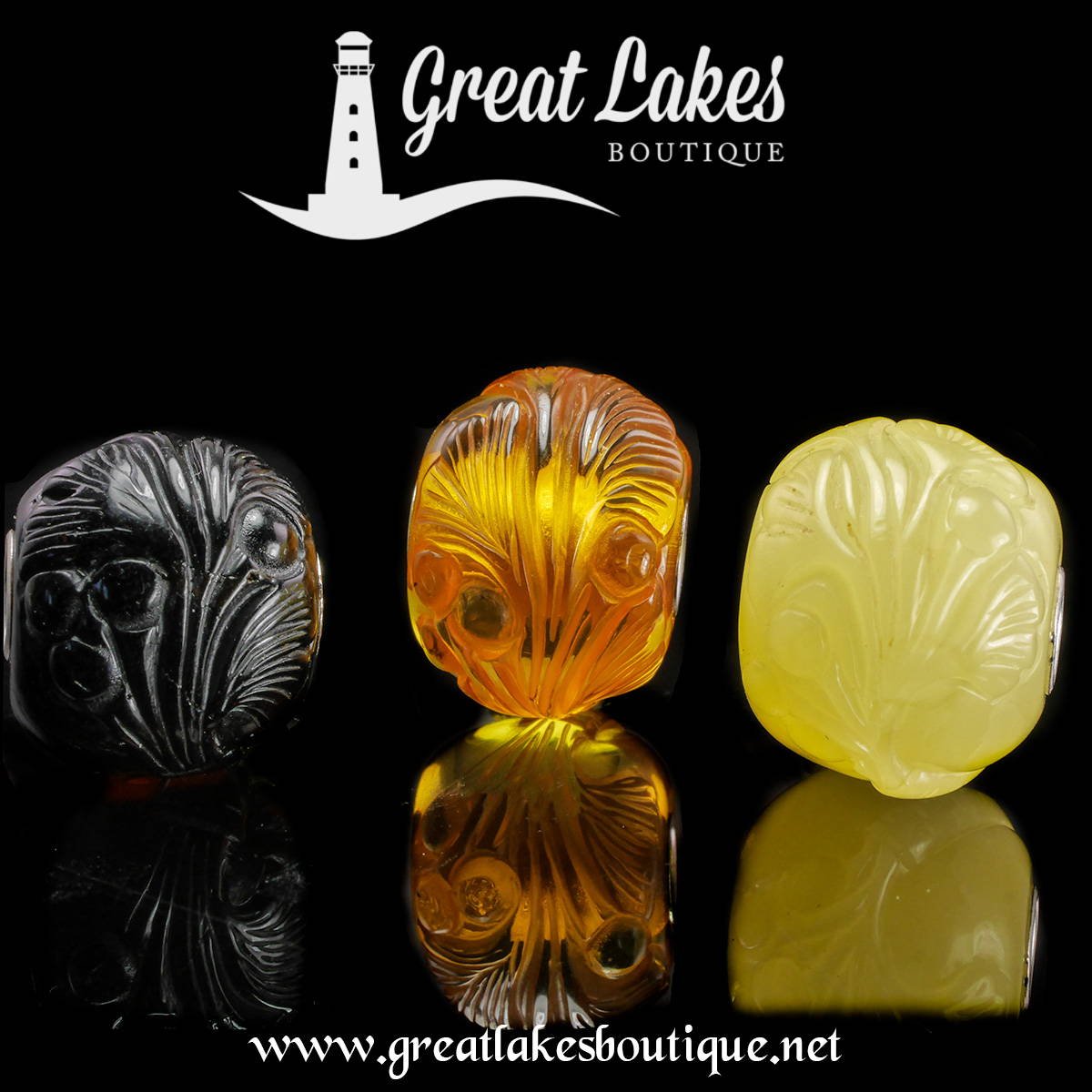 For fans of carved amber, there will be a brand new design from The Palace of Amber. The new ginkgo leaf amber is so autumnal and we have just a handful of these debuting on Sunday. You'll find a small selection of older (and very popular) seasonal carved amber designs too.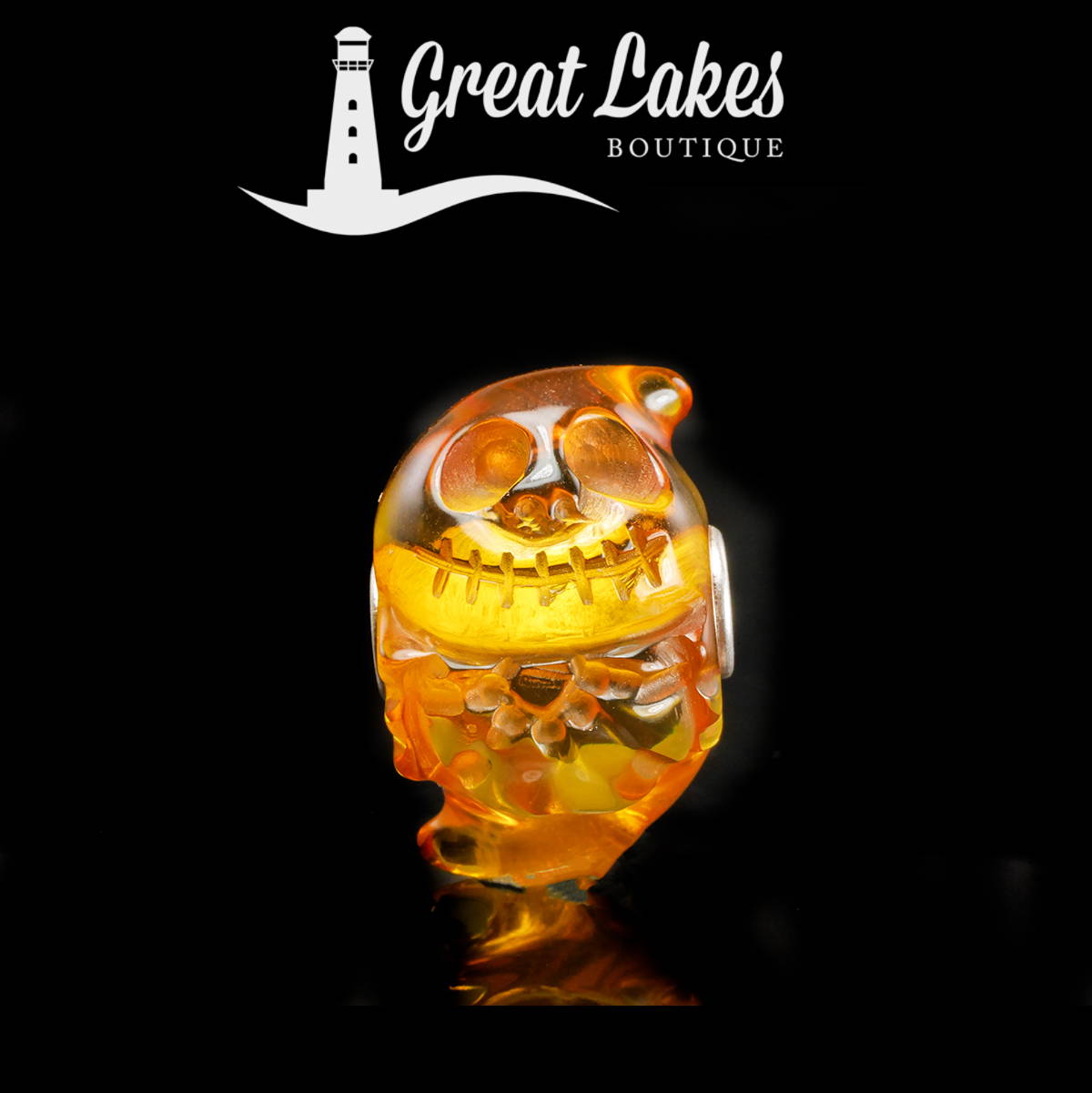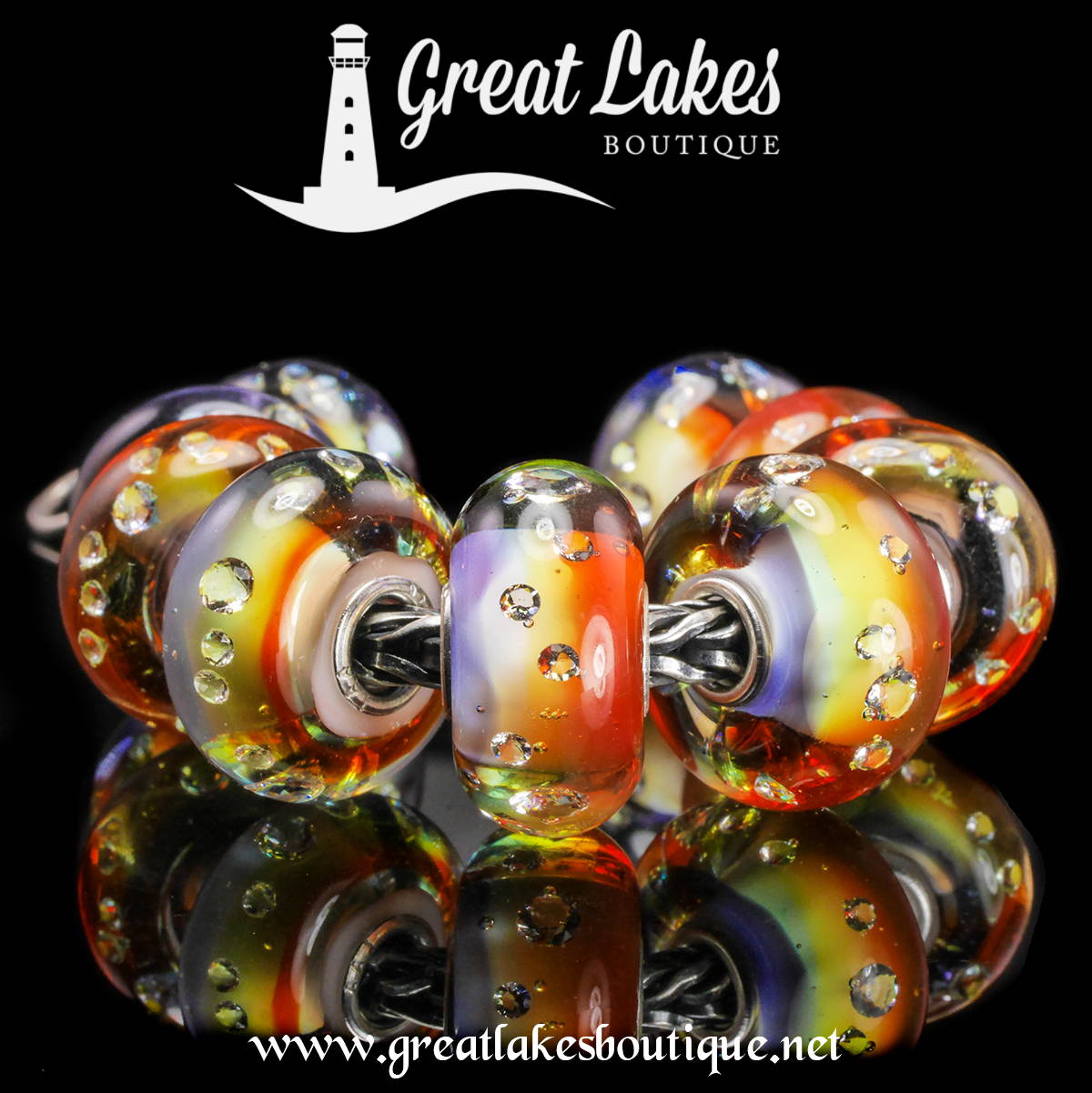 By popular demand we will be restocking live images of all of the limited edition Trollbeads Shades of Sparkle glass.
These colors are proving to be amazing for the fall season and of course, everyone loves a little sparkle. With all of the designs limited, these are sure to become hard to find in the future and real collector must haves.
In addition to the new listings and restocks, there'll be some editorials scheduled for the weekend too, sharing inspiration for how to style those new season beads. Whether you're wanting to shop or just find ideas for the recent releases, there'll be something for you to enjoy over the course of the weekend.