This Trollbeads blog brings a complete preview of the upcoming Trollbeads Winter 2021 Collection.
Today sees the preview of the Trollbeads Winter 2021 collection, officially named Trollbeads Evergreen Divine and it is so well named! For those thinking this feels an early preview, the launch date is November the 5th which is exactly 7 weeks before Christmas. Trollbeads have a mixed history when it comes to their final seasonal collection of the year. Sometimes they're extremely festive and bursting with cute Christmas motifs. In other instances they're more a celebration of the greater season and that applies to Evergreen Divine.
Trollbeads as a brand are of course Danish and when it comes to their roots, the Vikings celebrated Yule. Yule fell between the winter solstice and Jolablot on January the 12th and alongside worshiping the Norse Gods, they celebrated the return of the light.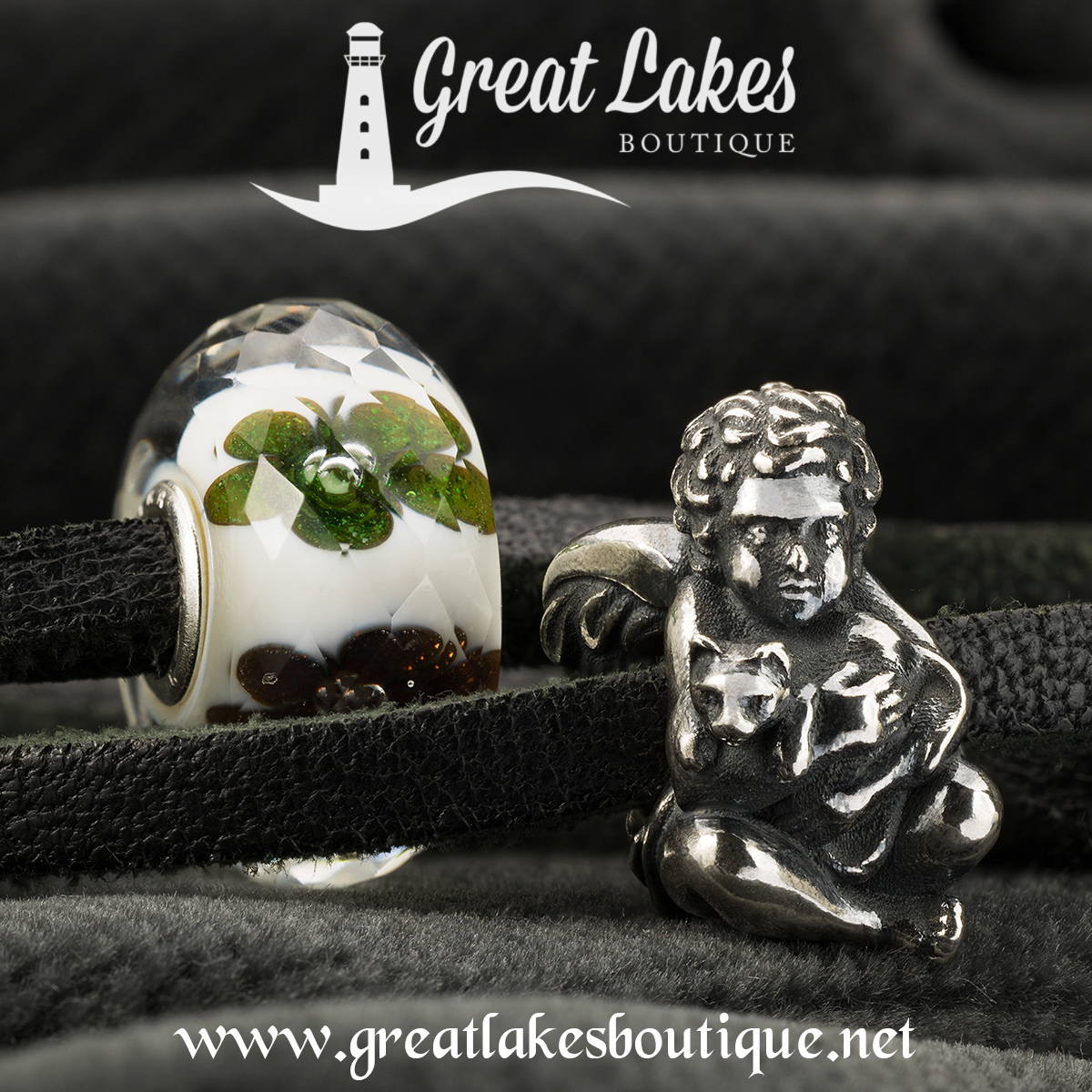 The Trollbeads Winter 2021 still has a little glitter and sparkle but it focuses on seasonal colors. This actually brings much more versatility compared to very festive beads which sadly usually only get worn for a few weeks a year.
It's not a huge release; six glass beads, five silver beads, two locks, one gold bead and two stoppers, one of which is a decorative gold stopper.
Though it's not huge, a new gold bead and a decorative gold stopper are huge news. You'll find some richly colored gemstones, though they're part of decorative silver pieces and the glass is as beautiful as ever from Trollbeads.
As mentioned there are six new glass bead designs. Five of these are faceted, with a single smooth design. The smooth glass is the Trollbeads New Year Fireworks bead and like it's two predecessors it's a limited edition design with a retail price of $50.
The five faceted beads will all retail at $61 and in order of their appearance below they are the Trollbeads Faceted Green Goldstone, Trollbeads Snow Blossom, Trollbeads Ornate of Green, Trollbeads Blast of Blue and Trollbeads Filigree of Shimmer.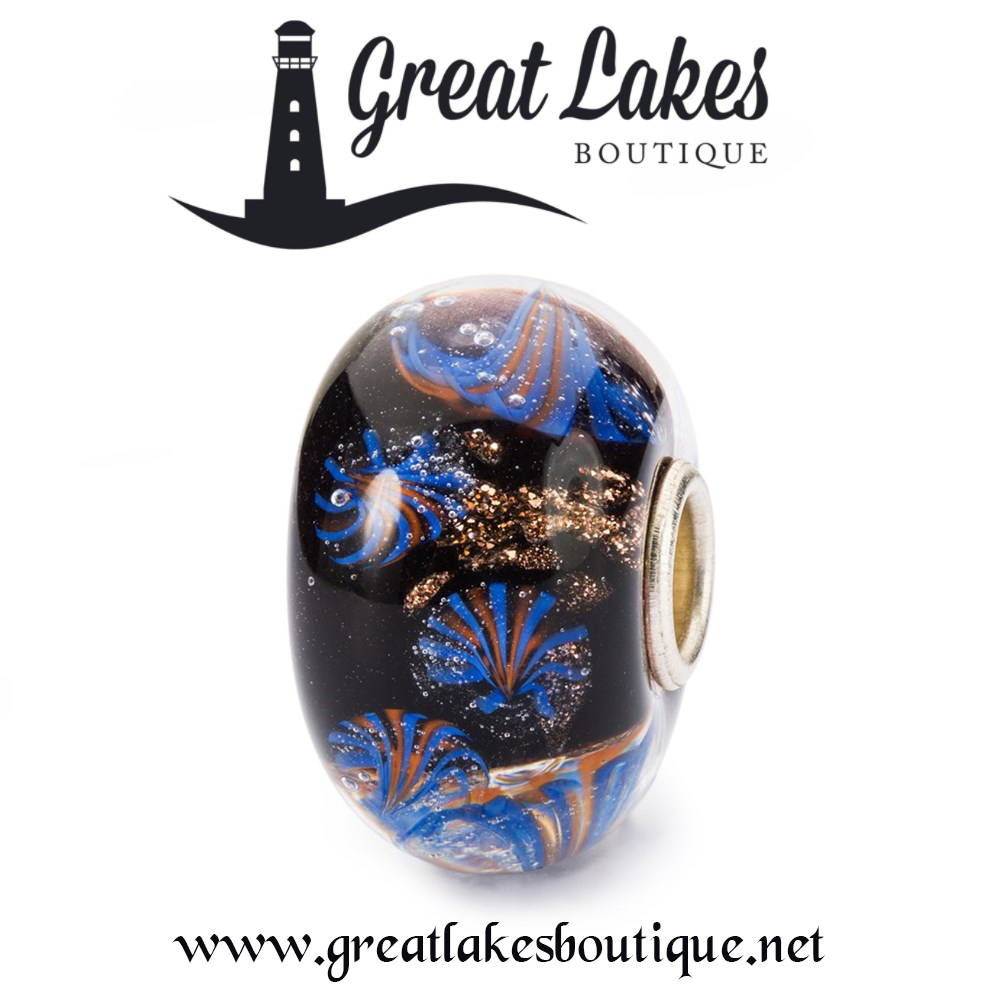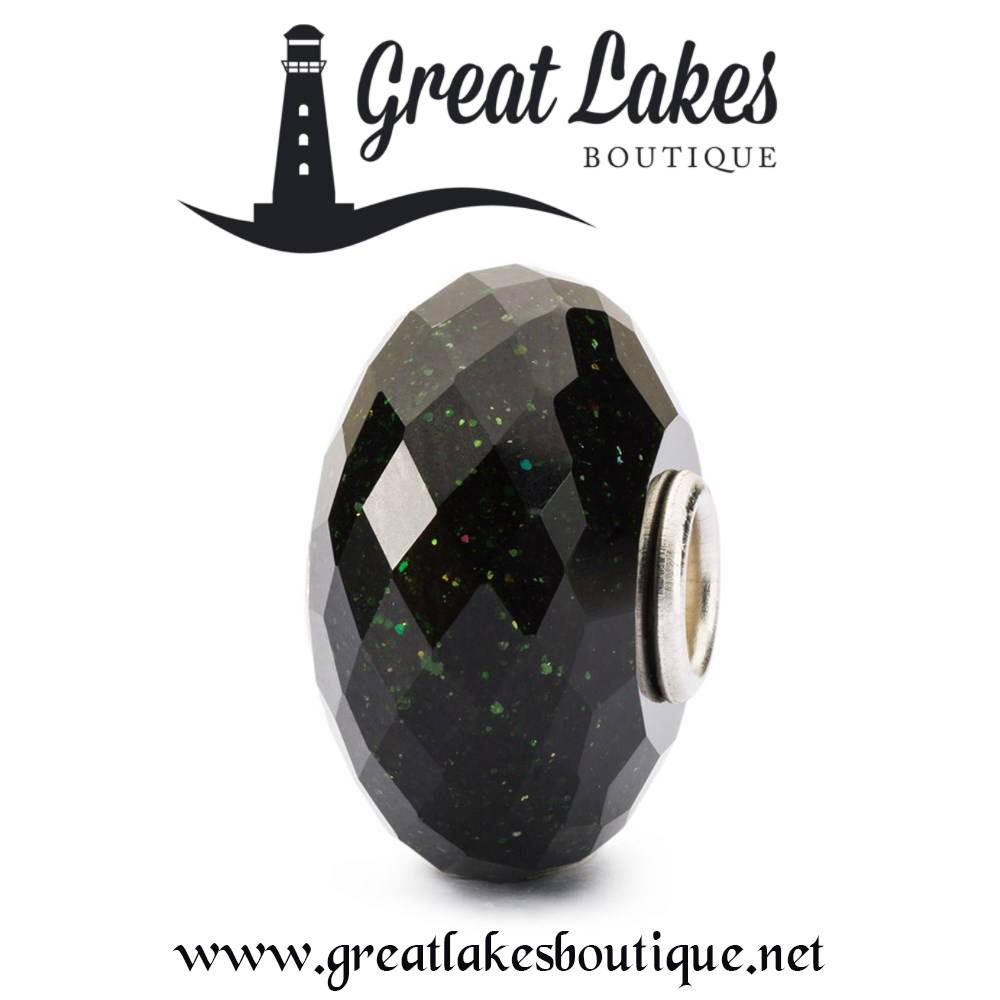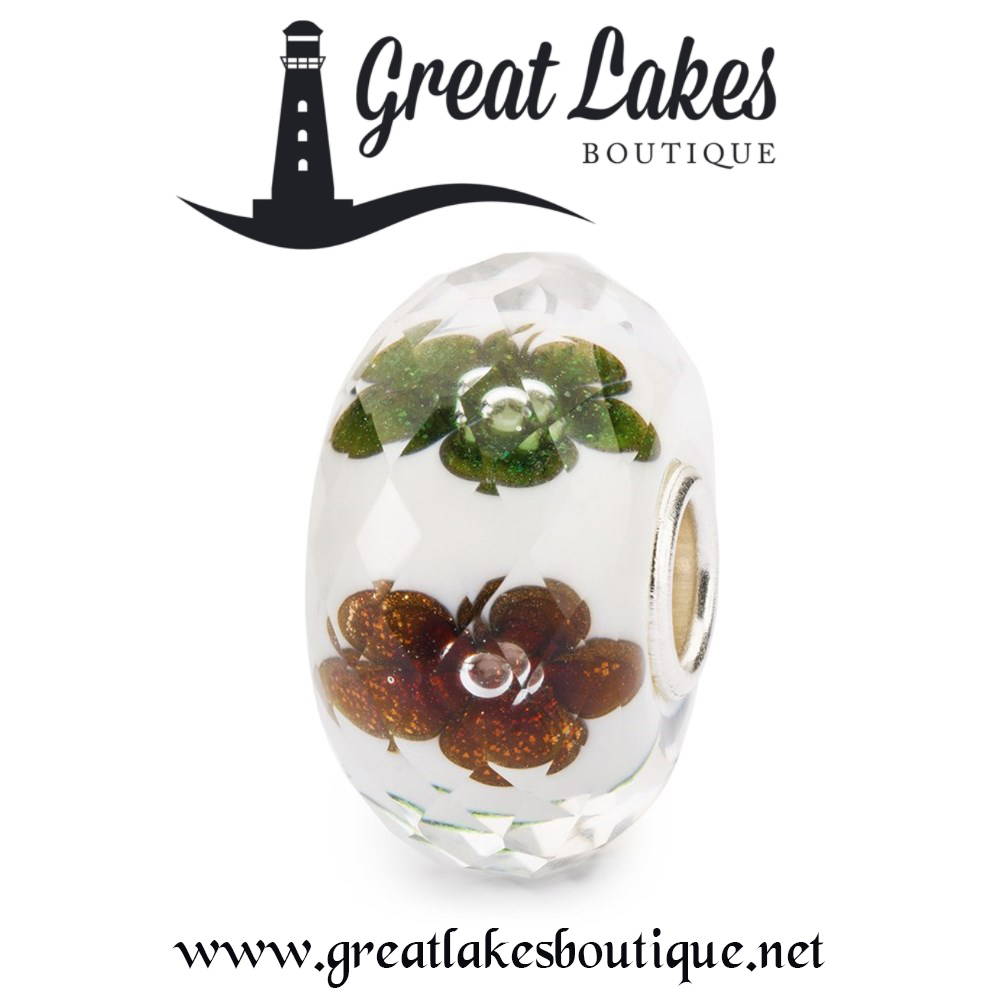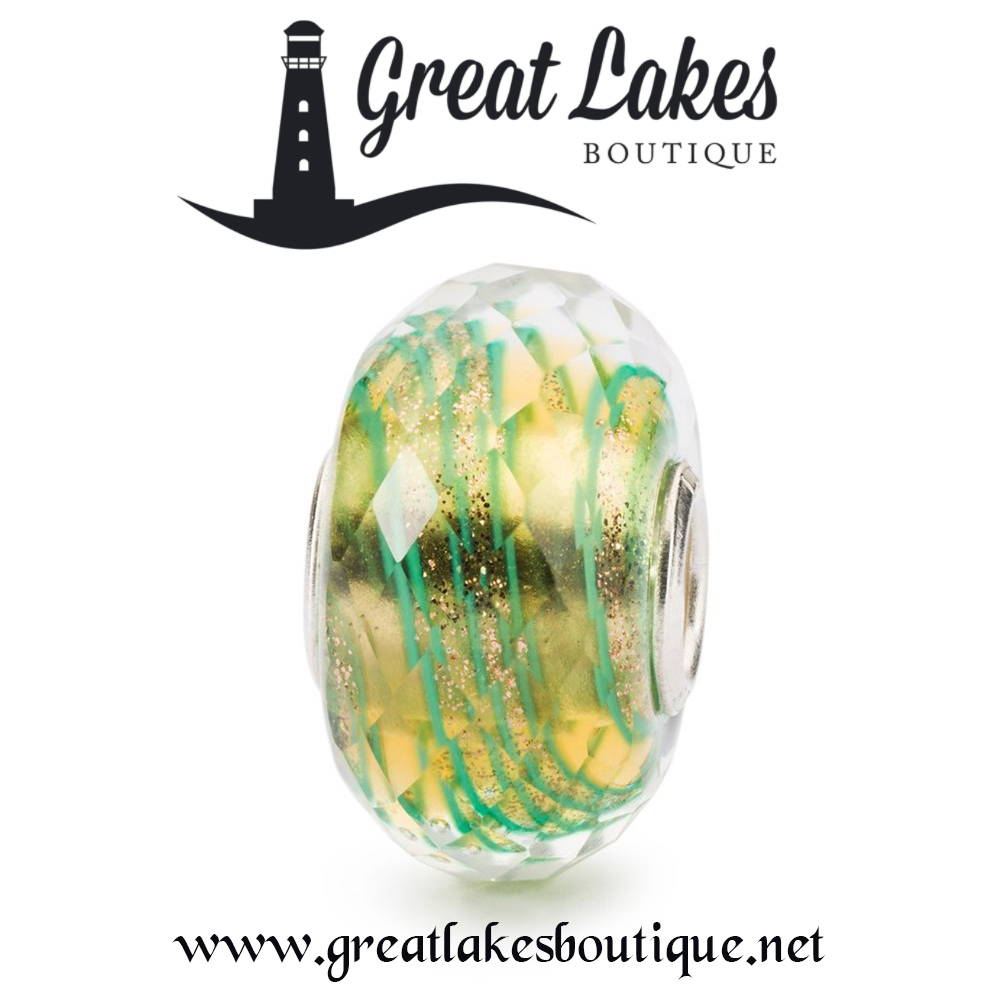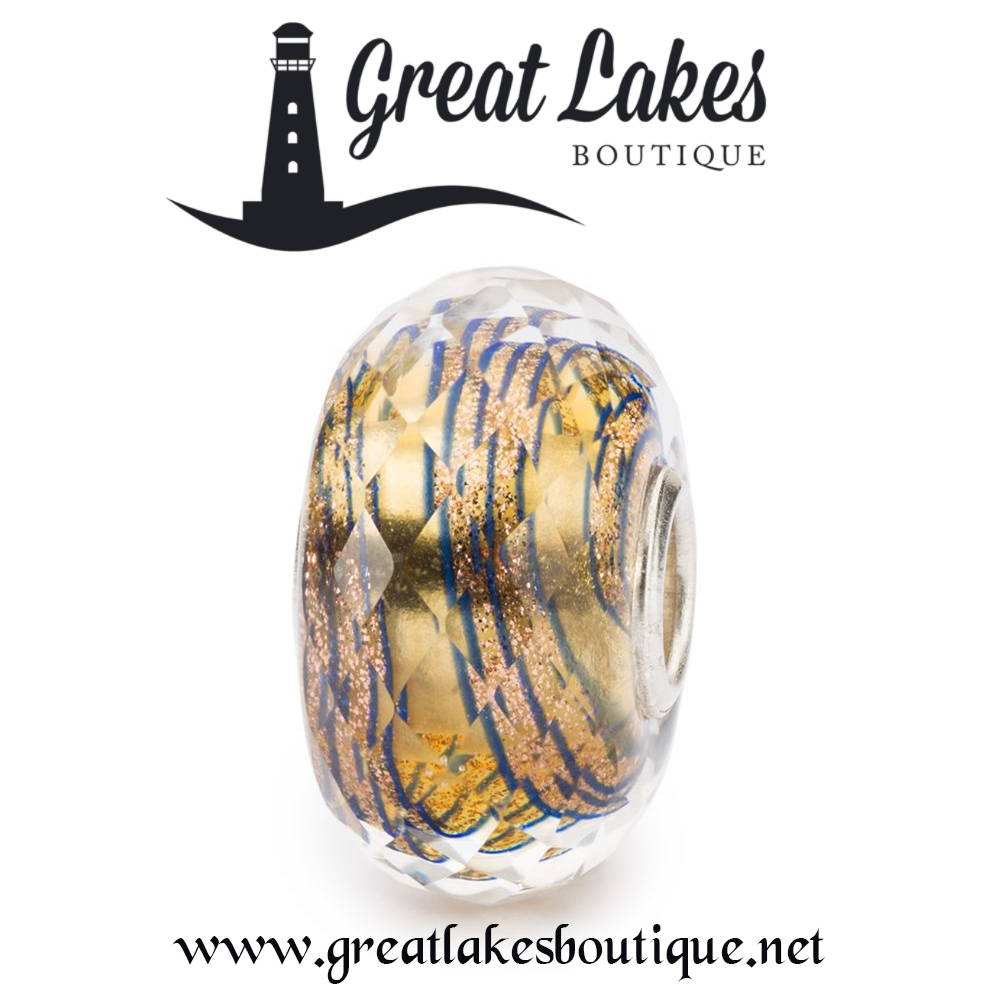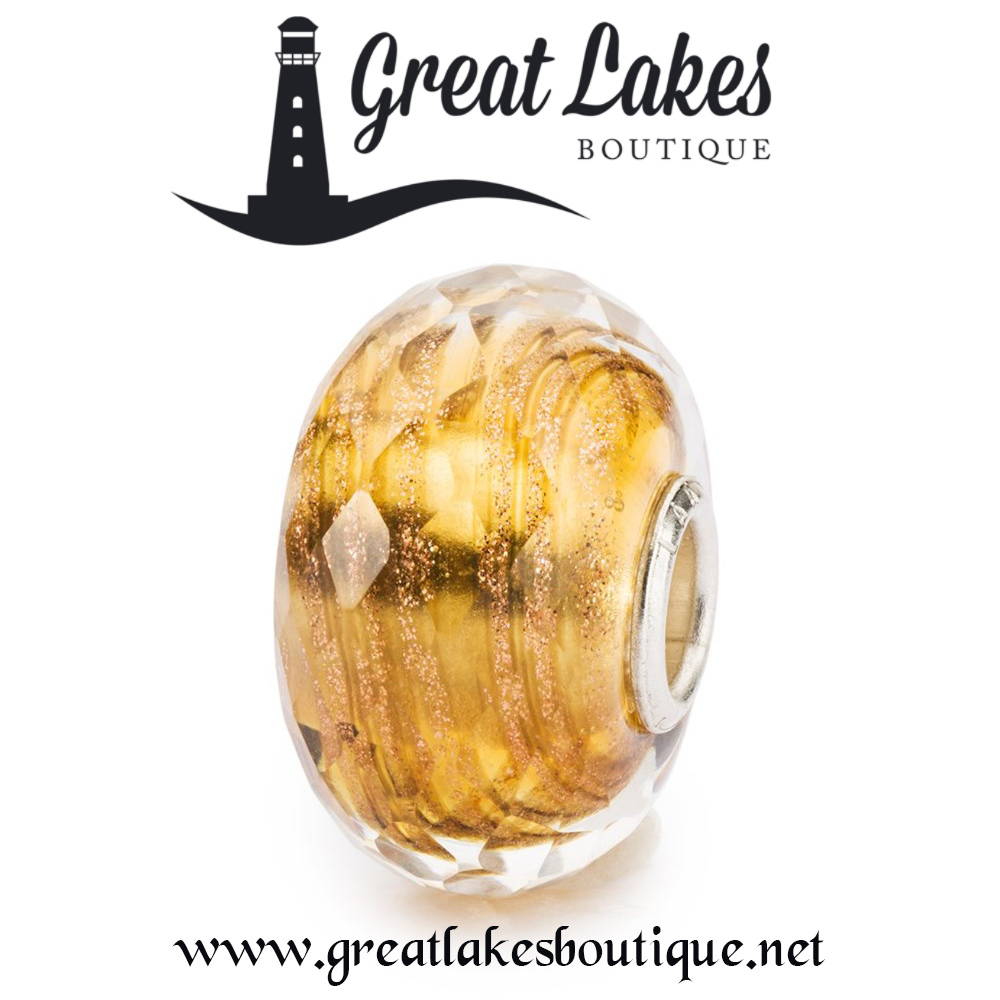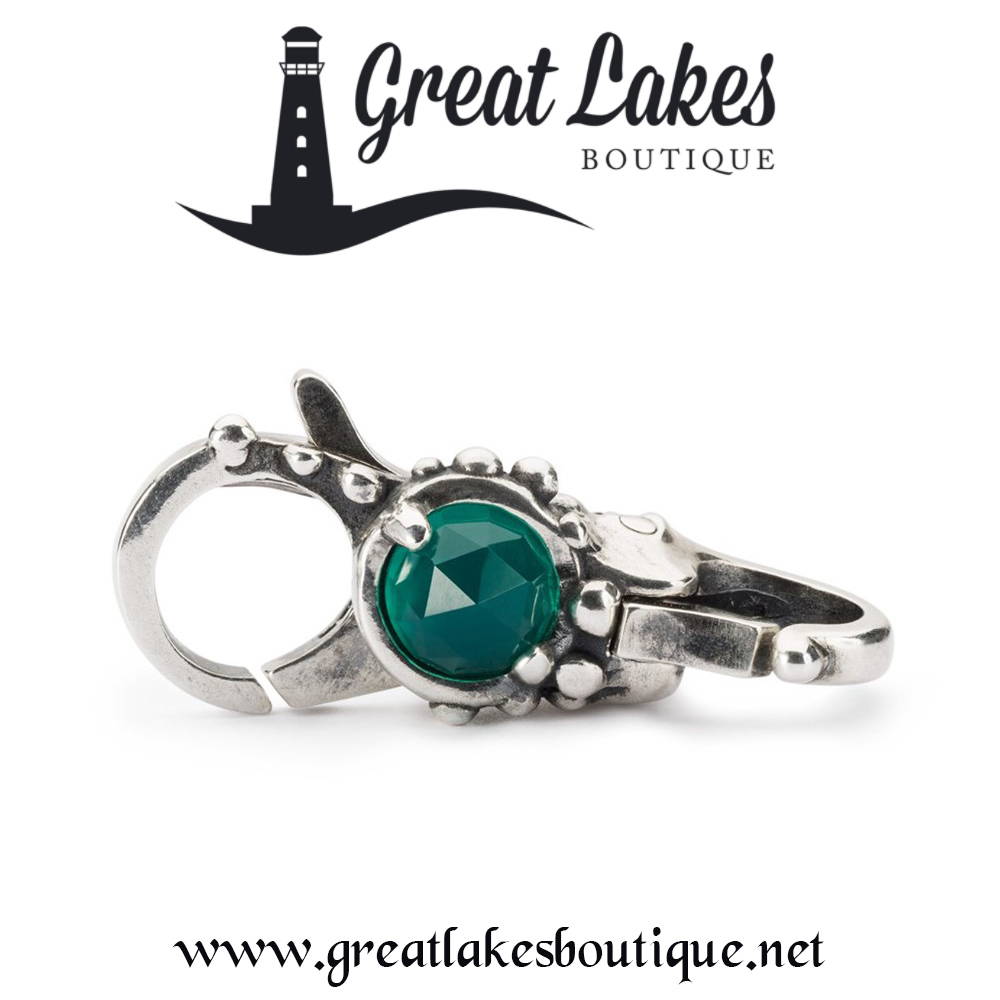 The first of the two locks is the Trollbeads Santa's Elf Lock, set to retail at $83.
On one side is a carved face of Santa. On the other side is a green chalcedony which feels both subtly festive but also well suited to the evergreen theme.
Meanwhile the second lock is the new Trollbeads Red Tiger Lock. As a gemstone fan I've been really enjoying these new gemstone locks. I tend to wear them alone on a chain, layered with complementary gemstones. They're almost too nice to not show them off to full effect.
Red tiger eyes are lovely, warming stones that are so often overlooked but are beautiful for the cooler seasons. They have a really rich shade and this lock has additional textured details that add interest to it.
It's set to retail at $83.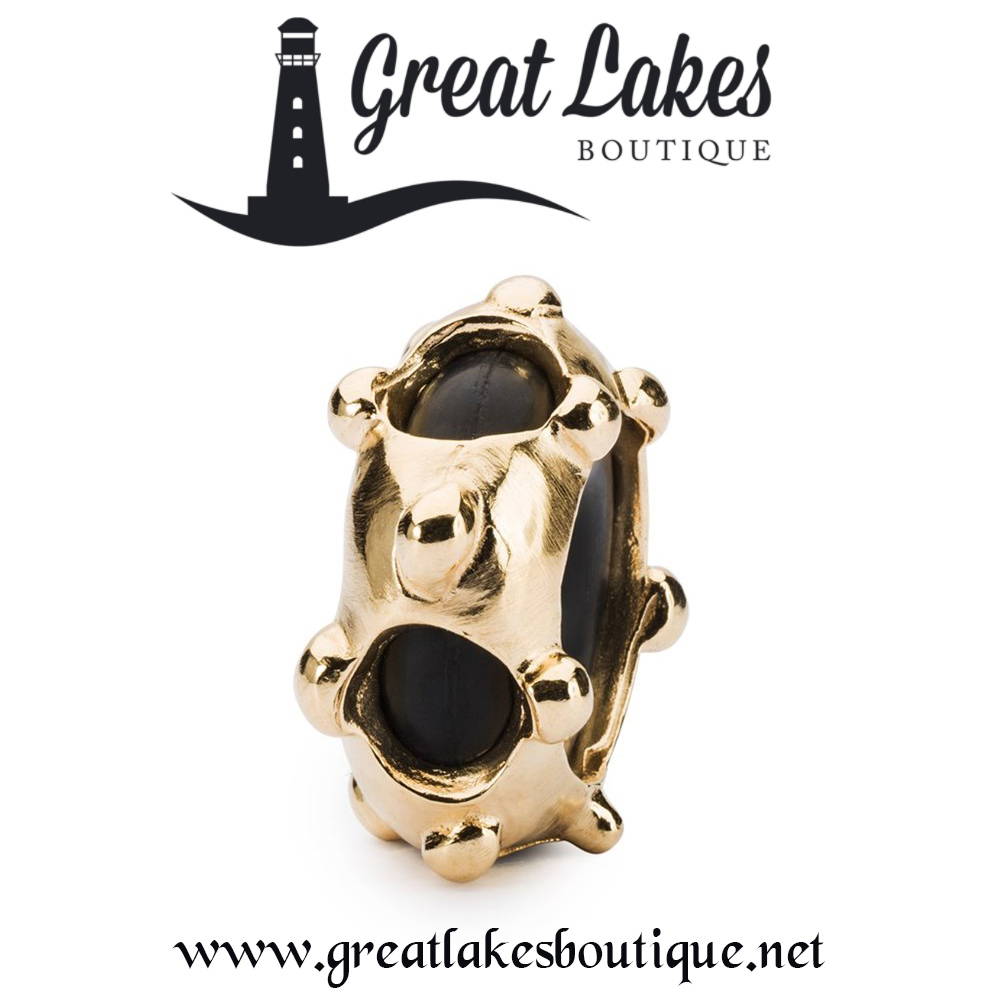 The Trollbeads Symmetric Spacer is only the second decorative gold spacer we've seen from Trollbeads, with the first being the Lovesome Spacer.
This is an abstract design that uses the cutout details incredibly well as we see that contrast between the yellow gold and the black silicon cores. This design will be so versatile too which is such good news for those tempted by these spacers. You won't be tied to any single theme and most especially not a Christmas theme so although gold has a higher price point, you'll get huge wear out of these.
The Trollbeads Symmetric Spacers will retail at $429 each.
New gold designs are far from common and actually many of the existing designs have been retired. The new Trollbeads Mistletoe Gold will retail at $1295 and it's quite an unusual, organic feeling bead. You can actually see at the top of the bead where the mistletoe would "hang" and then the design focuses on the bundle of leaves.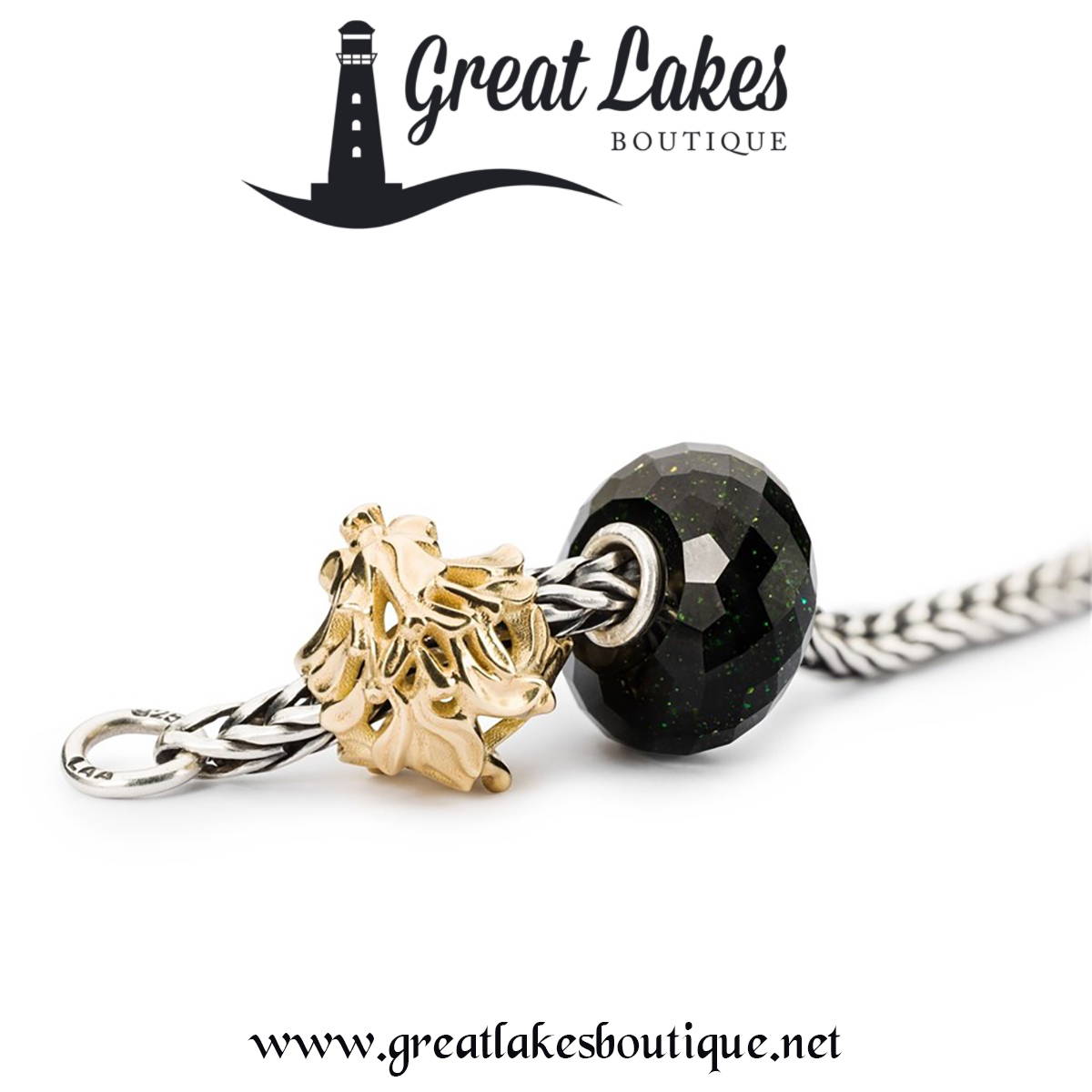 The second spacer is the new Trollbeads Baroque Spacer, set to retail at $50 each.
I'm really looking forward to this design in particular. I thoroughly enjoy decorative spacers but prefer those with neat, regular shapes. These will be lovely for using as spacers (as opposed to stoppers) and will create such a coherent look.
Though Trollbeads have only released a single image of this spacer, it looks like a leaf detailing towards the bottom which fits the evergreen theme well.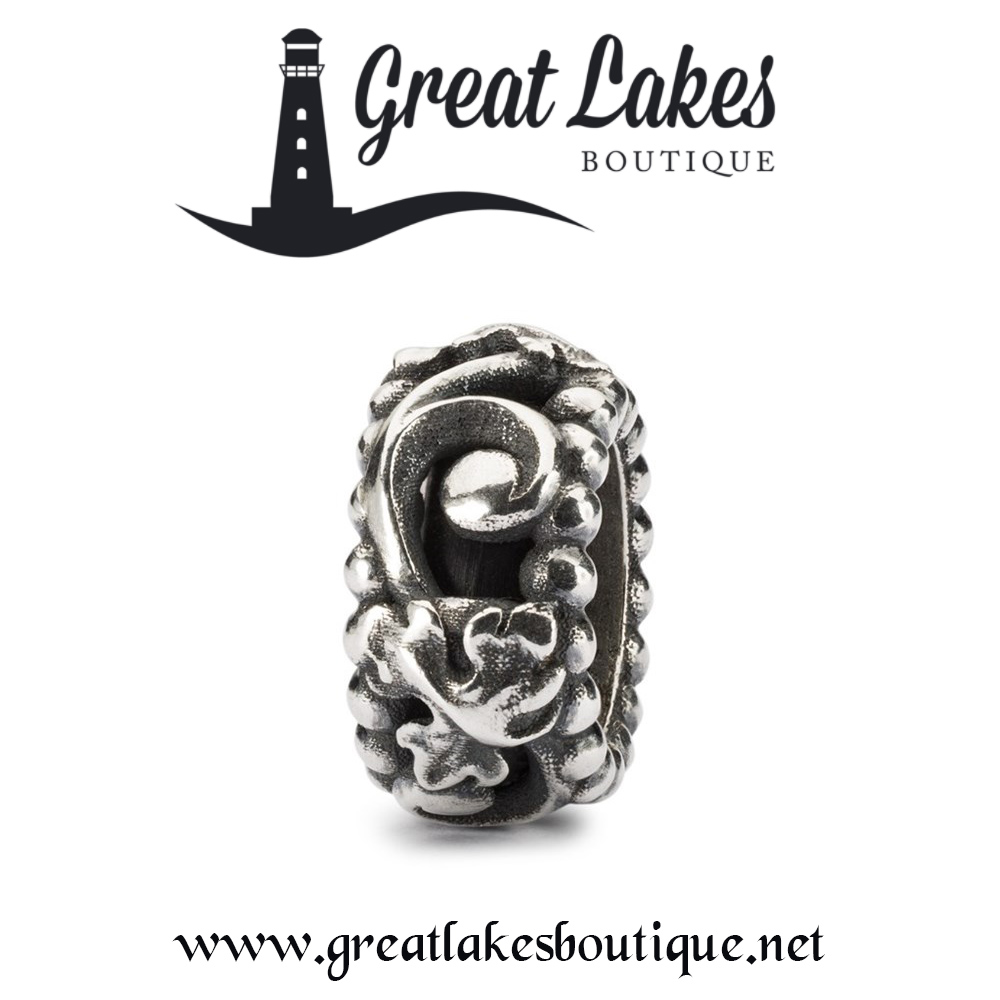 The Trollbeads Baroque bead complements the spacer and will retail at $61.
On the bead we see a little more of the beautiful scrolling leaf design.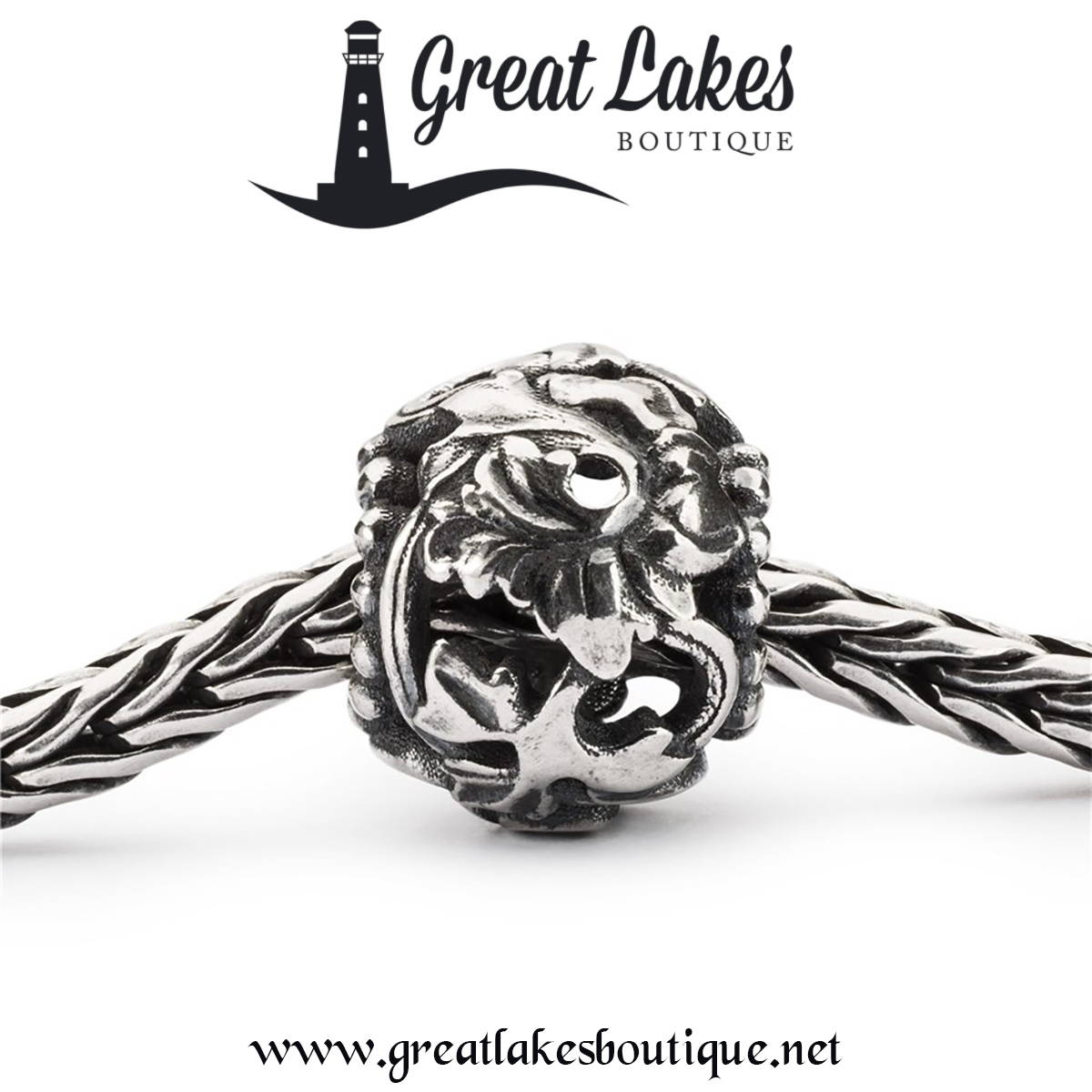 Of the five new decorative silver beads, three are cherubs which are quite traditional for the season. In order of their appearance below are the Trollbeads Cherub of Love, Trollbeads of All Living and the Trollbeads Cherub of Reflection. They'll each retail at $84 so these should be quite chunky beads.
The first design represents our love of those dearest to our hearts. The second represents a love of animals and our natural world. Meanwhile the third is a love and appreciation of reflecting on life.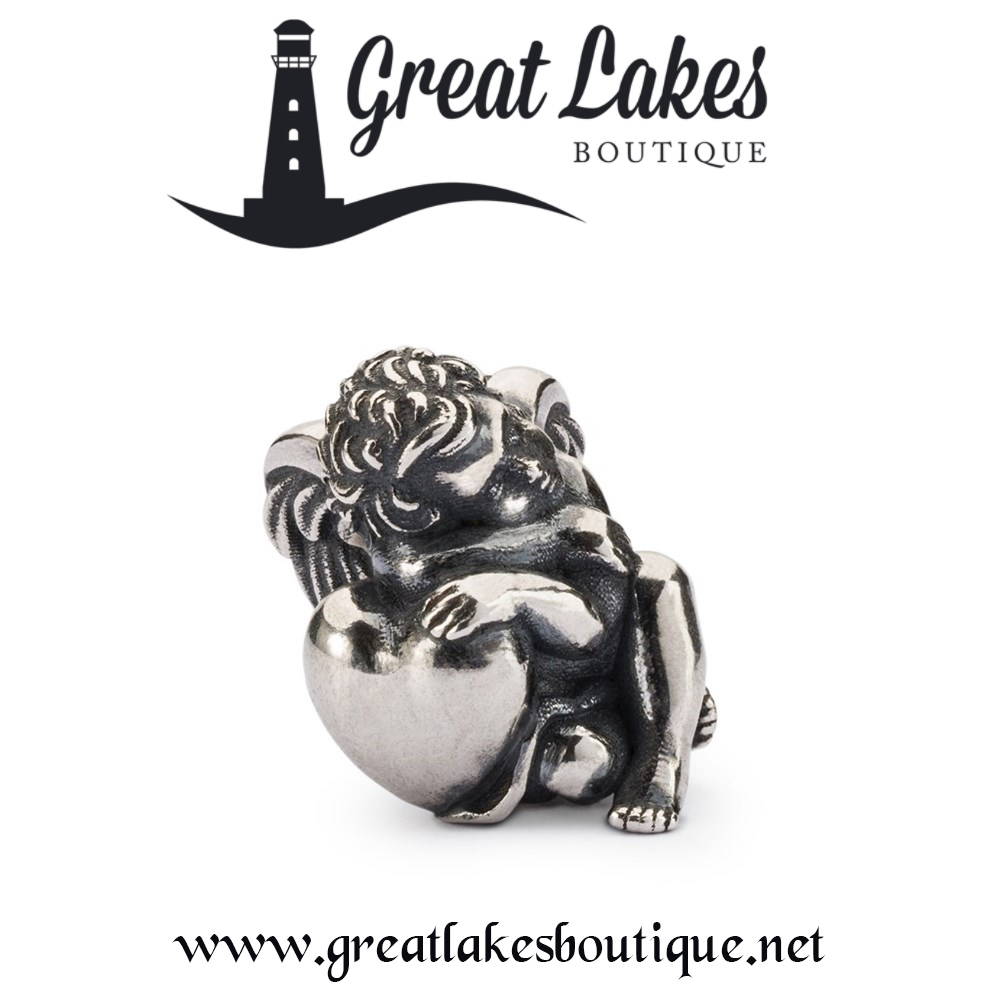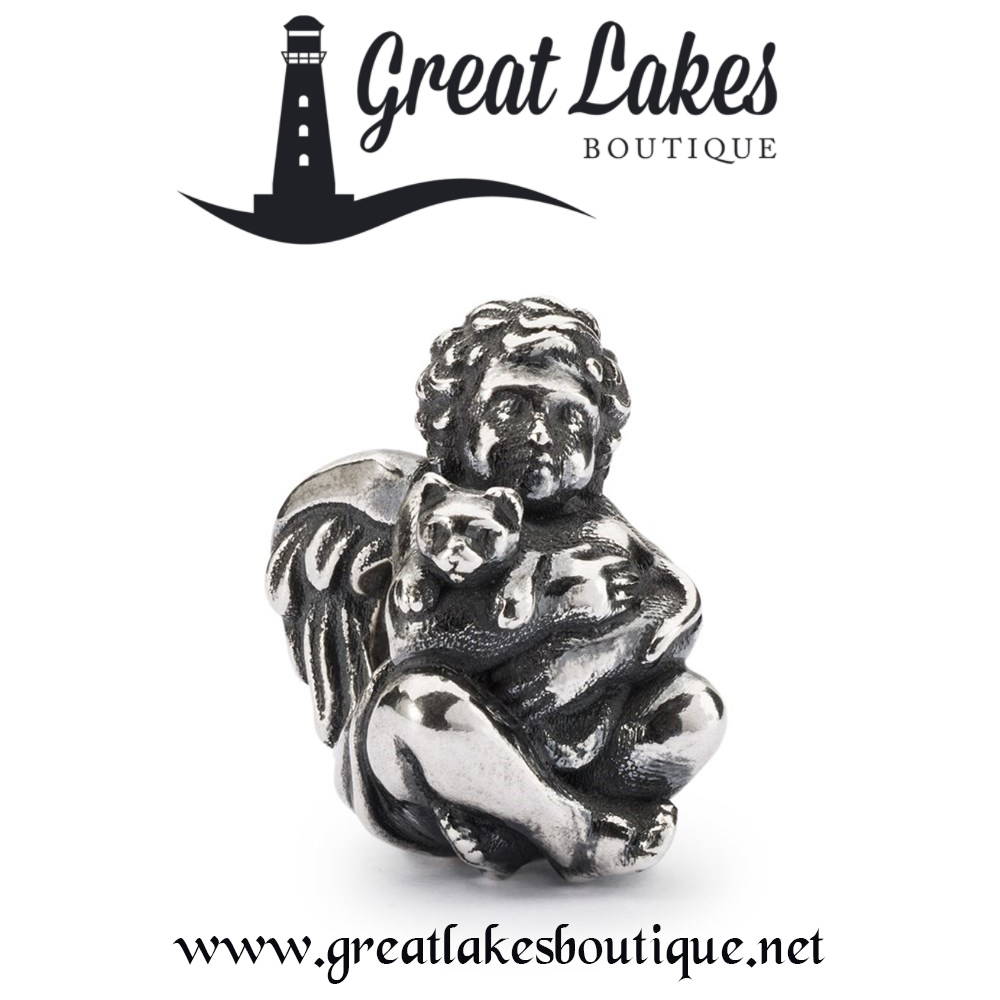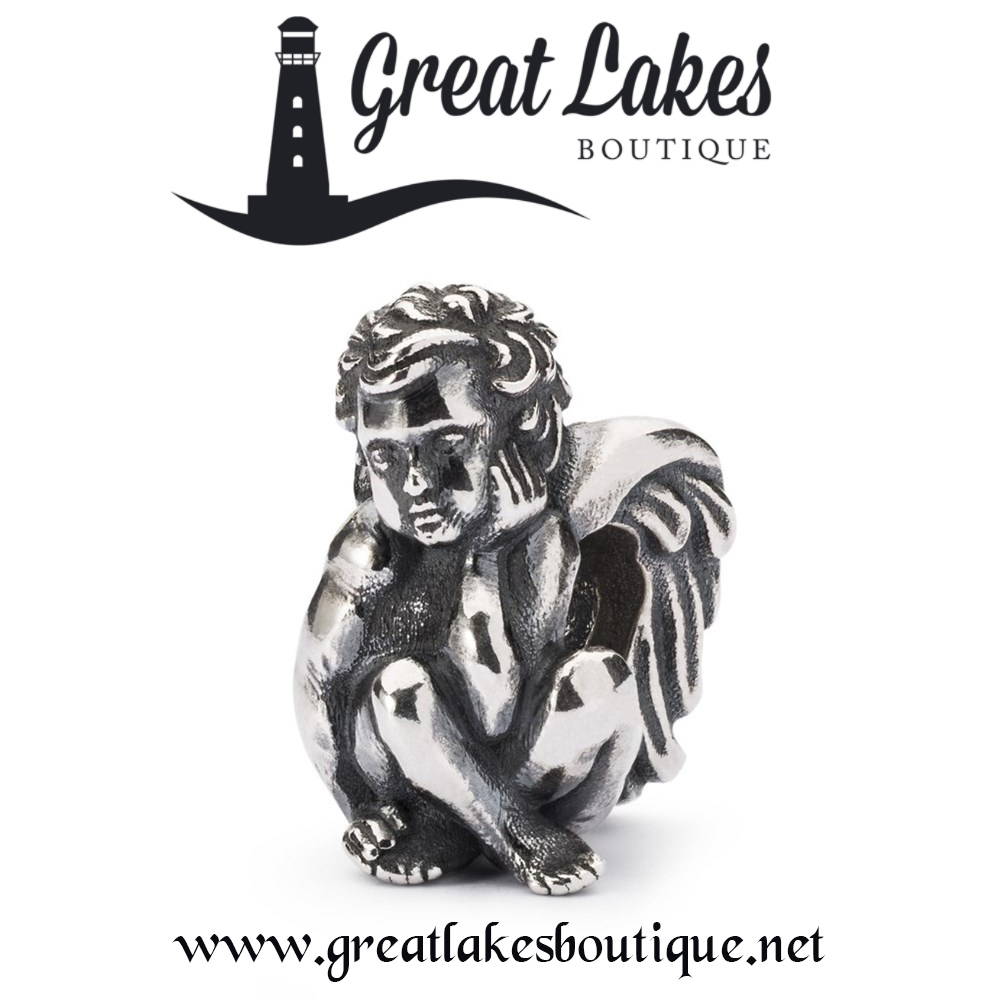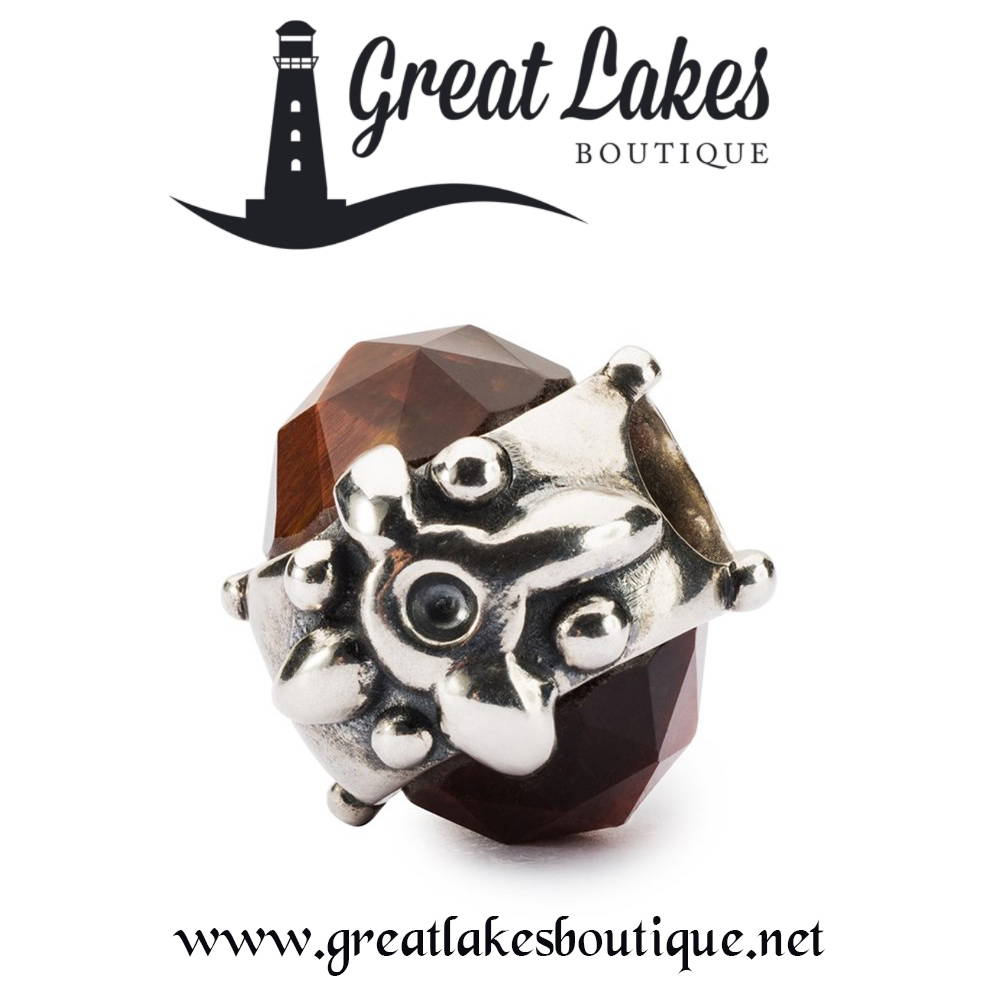 The final bead is the Trollbeads Red Halo, set to retail at $83.
This decorative silver bead features a red tiger eye gemstone again so it will complement the new lock so well.
The deep, rich shade of tiger eye should work well with the new Baroque bead and spacer as well and adding the gold Symmetric Spacer would be a very luxurious finishing touch.