This bead bracelet blog brings live images showing the variation of The Palace of Amber Equinox, upcoming event bead for Bead Bash on the Lake Fall 2020.
The Palace of Amber Equinox was confirmed as one of the event beads for Bead Bash on the Lake Fall 2020, now less than four weeks away!
Equinox is both limited edition and exclusive to Great Lakes and it's inspired by the changing of the seasons.
On one side is a sun, peeking through leafy vines. On the rear is the moon, hiding behind starry vines. It's a seasonal take on a sun-moon design and we love the end result.
Equinox will launch during the event weekend, which runs from Friday September the 25th and ends on Sunday September the 27th.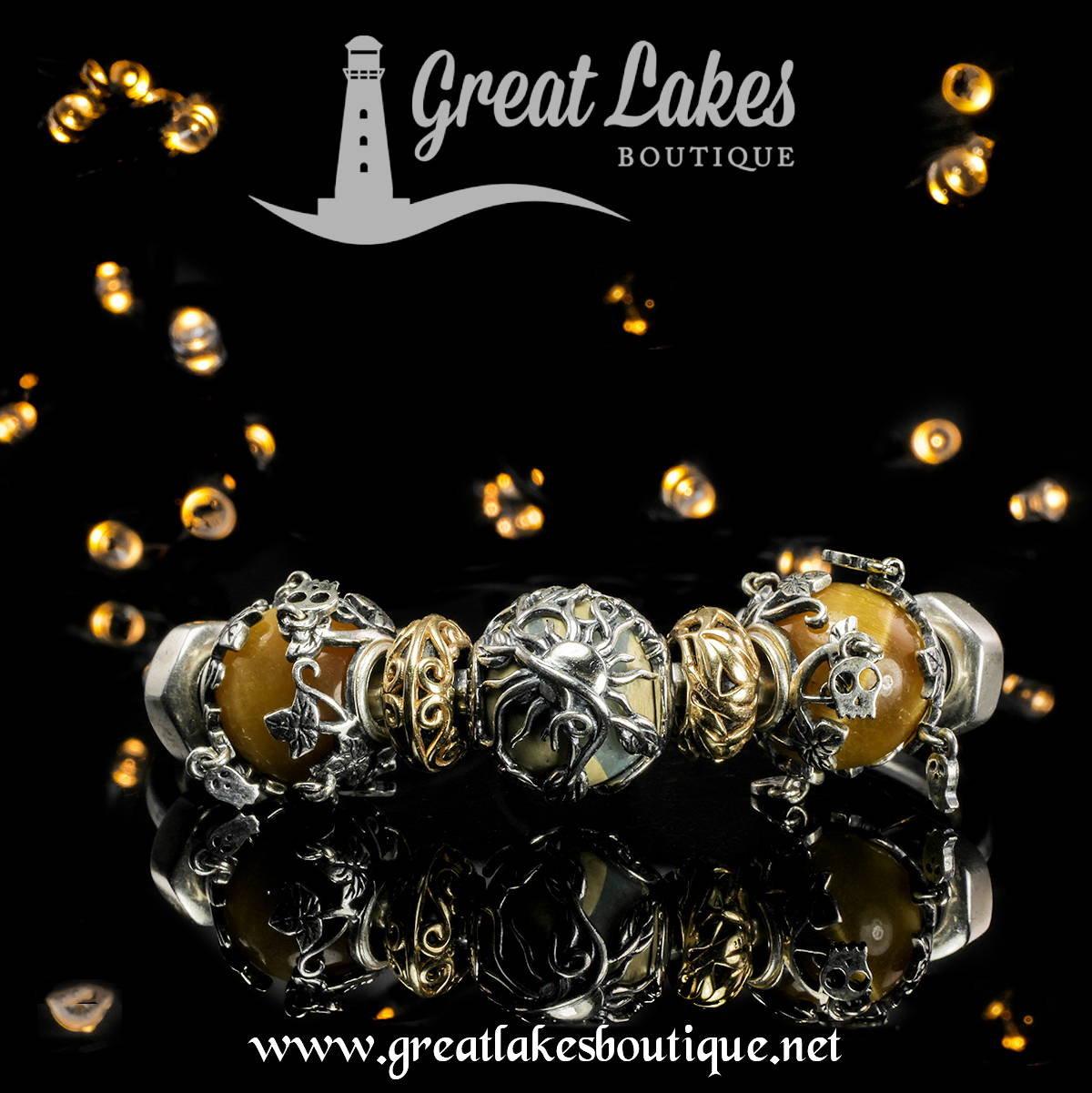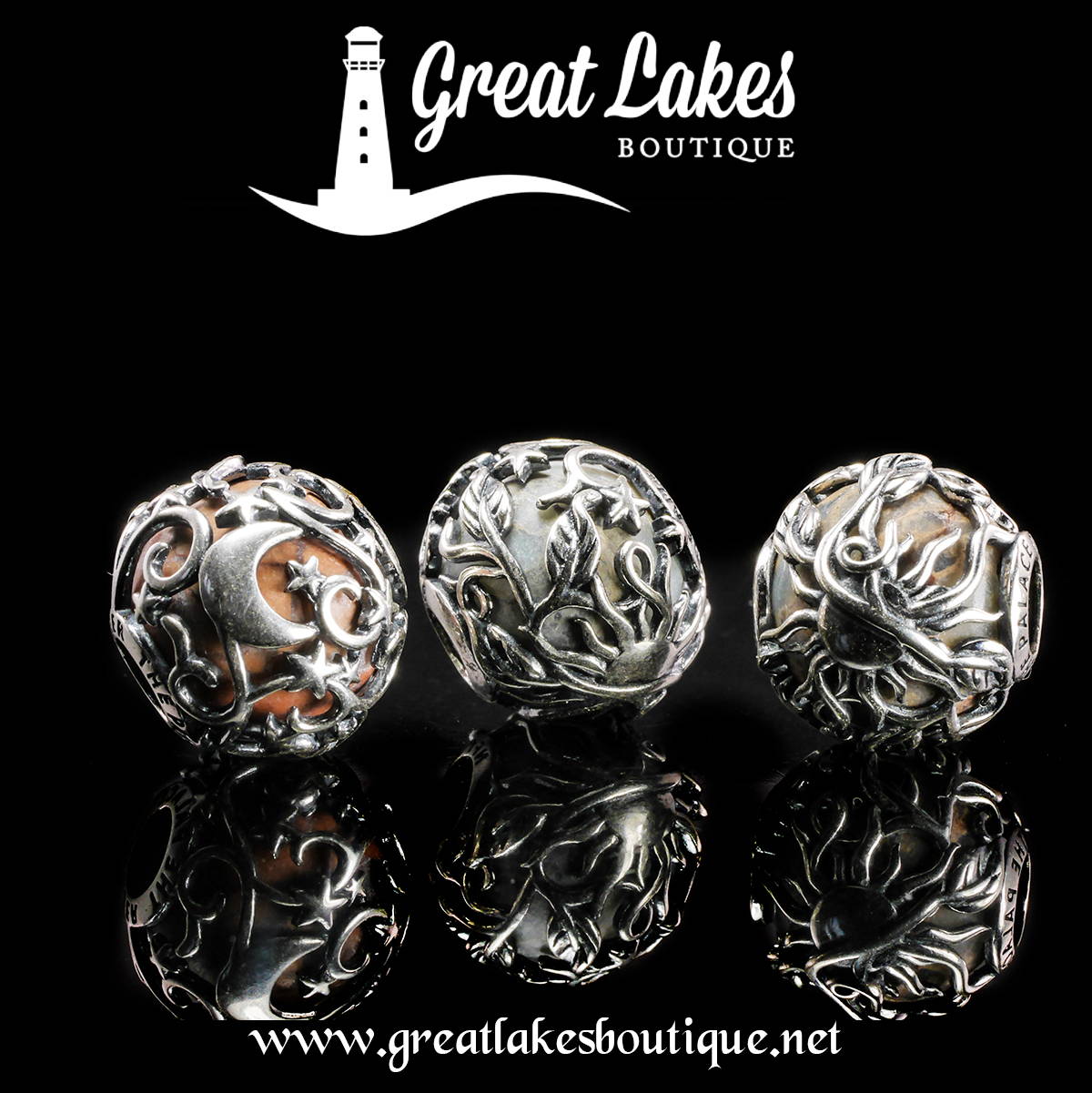 The silver design for Equinox was finalized before the stone was chosen. The requirements for this stone were really quite complex. How do you capture the changing of the seasons?
Do you choose the burnt orange shades of fall? They are so beautiful but they don't appeal to everyone and this bead was about the seasonal transition. For this same reason we didn't want anything too summery; it's a fall event. A dark, night sky inspired stone is wrong as we have a sun motif.
It needed to be something very special and finally, the aqua terra jasper was chosen and actually this is a stone we've all wanted to feature for quite a long time now.
Aqua terra jaspers are stunning but their variation is enormous. They span shades from creams and browns, through turquoise and teals, to terracottas and pumpkin shades. Further to that these shades are often all blended to one and you can find some interesting patterns too.
Equinox is again an openwork silver design rather than a decorative core so a lot of the stone is infact hidden. Even with this in mind the aqua terra jasper sets a beautiful backdrop for this intricate silverwork. You see flashes of color more than a solid stone and it feels so right. Much like a fall sky can show a spectacle of different colors between sunrise and sunset, so does Equinox.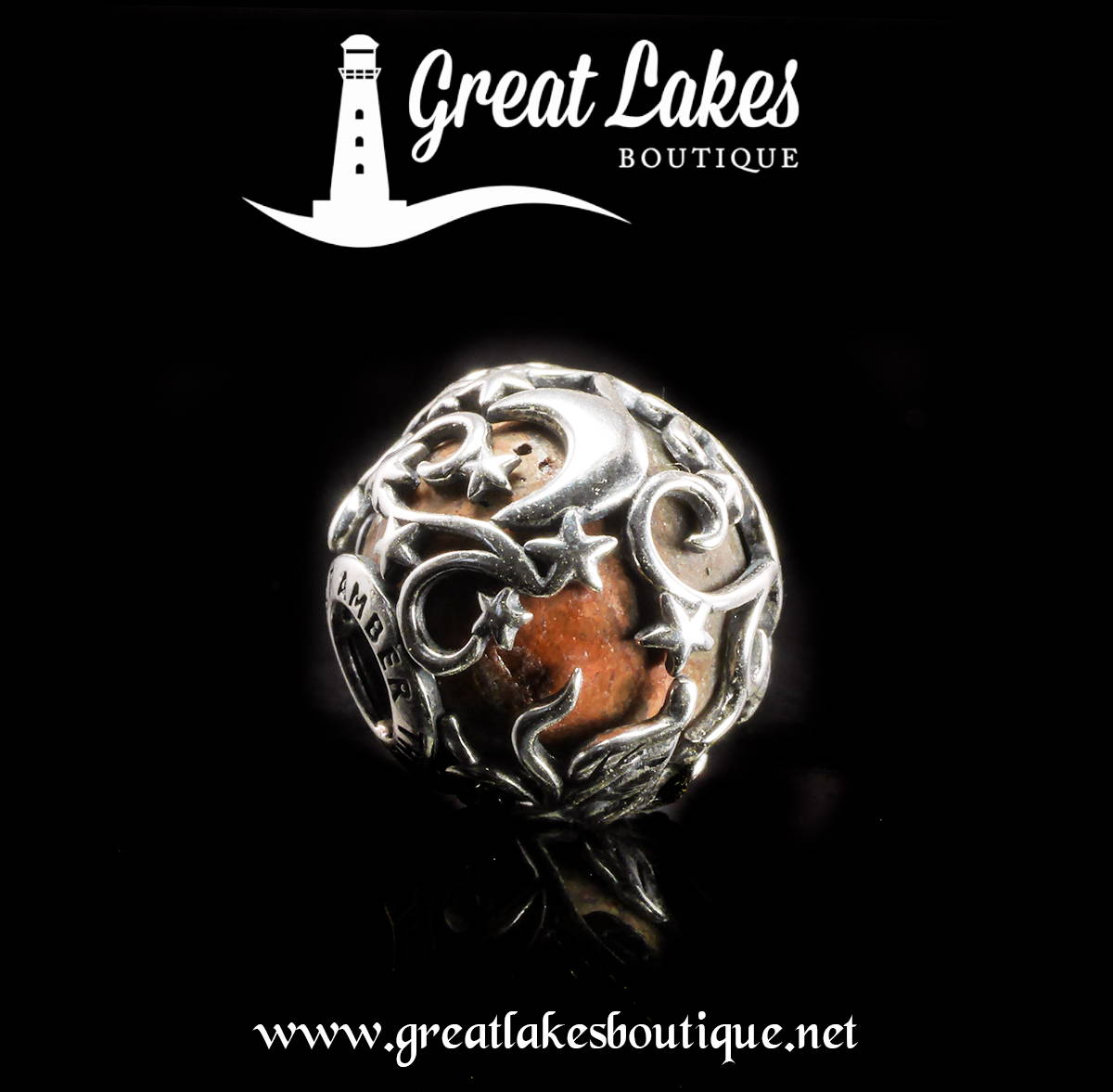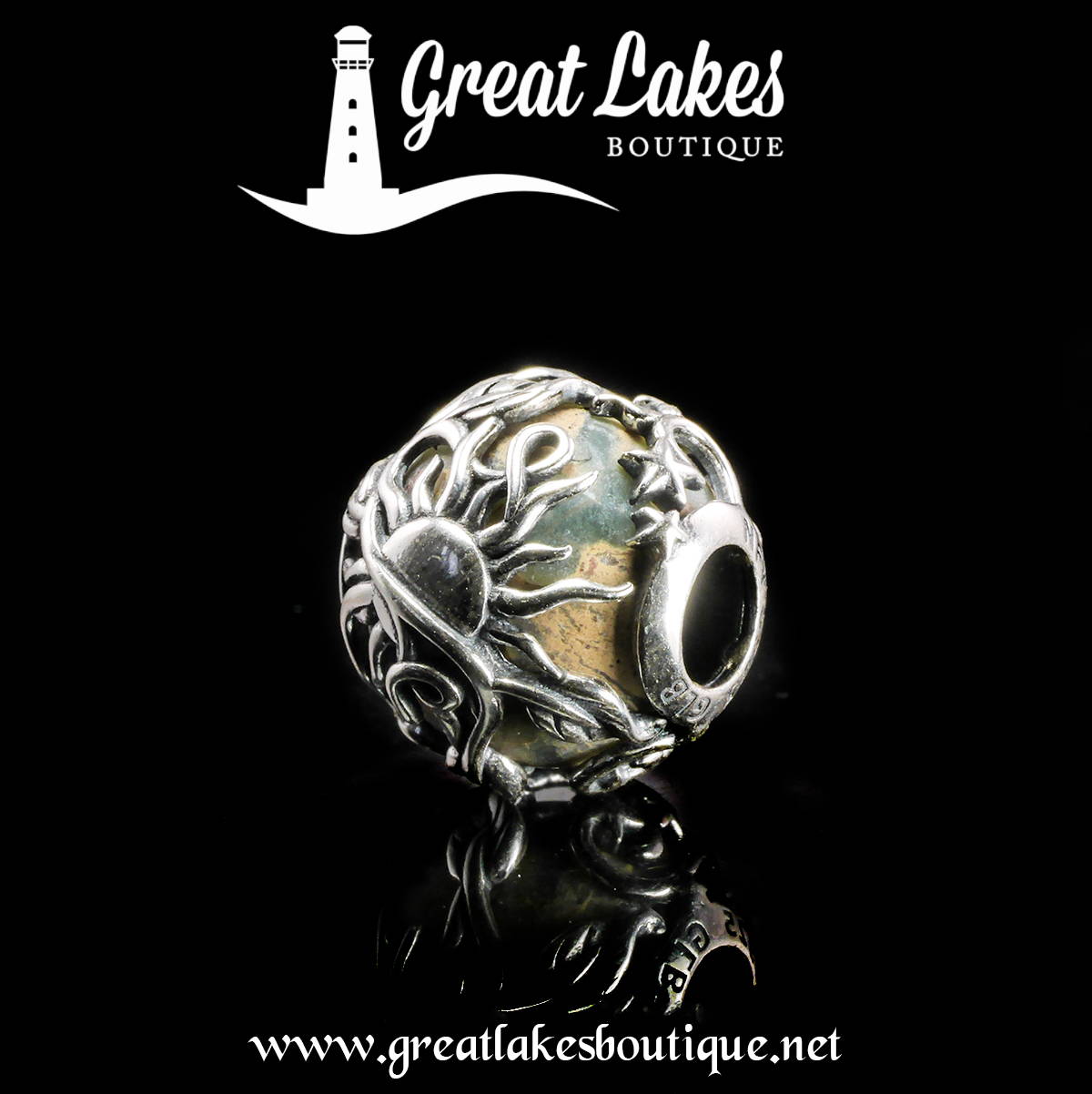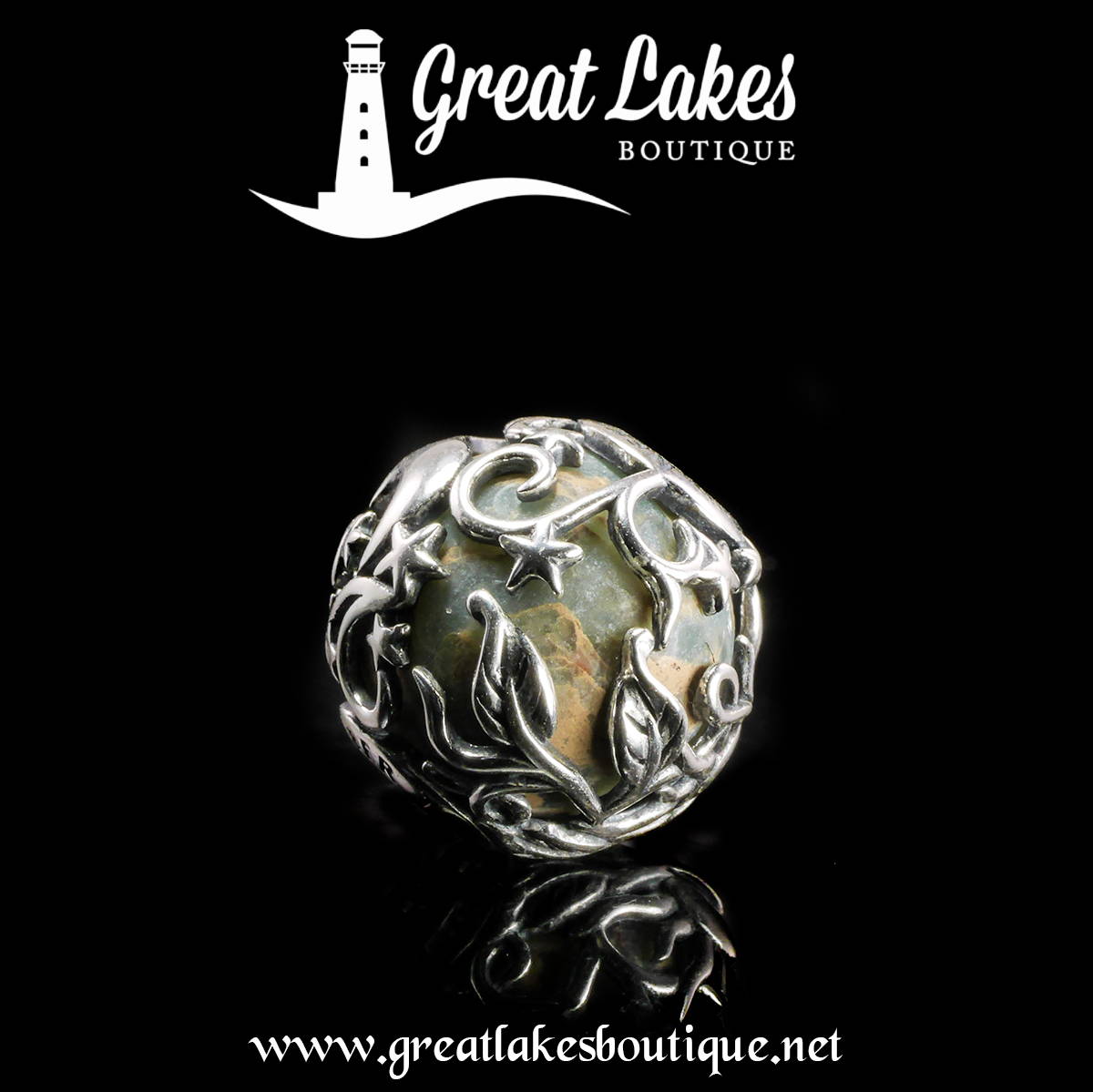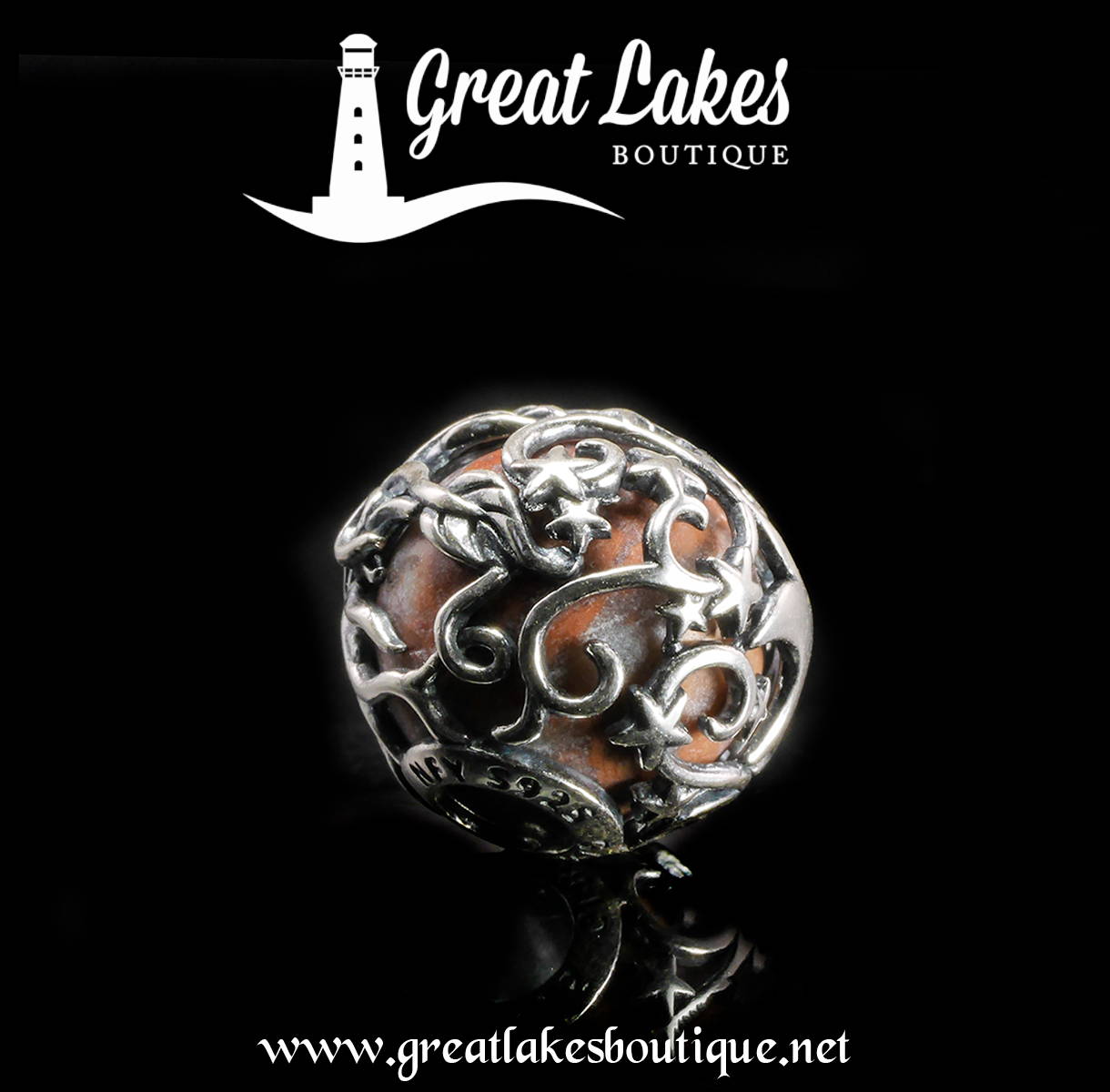 Finally below you'll see some images in the daylight (albeit it very overcast.) These give a really good idea of the broad range of shades you'll find for this bead. It's also a design that lends itself exceptionally well to a full bracelet of beads. Though the shades vary, they're all underpinned by the same organic tones and they blend together to create a beautiful complete bracelet.