This bead bracelet blog brings a little inspiration starring The Palace of Amber Mint Green Chalcedony, new for fall 2020.
It's such an exciting weekend for bead collectors. We've seen previews, new releases and right now there's some amazing promotions available too.
Late last week The Palace of Amber Twisted Alternate Bangle launched as their first release for fall 2020. A short time ago, the first gemstone debuted too. The mint green chalcedony is designed to be styled with smoky quartz and gray moonstones for a pre-fall look.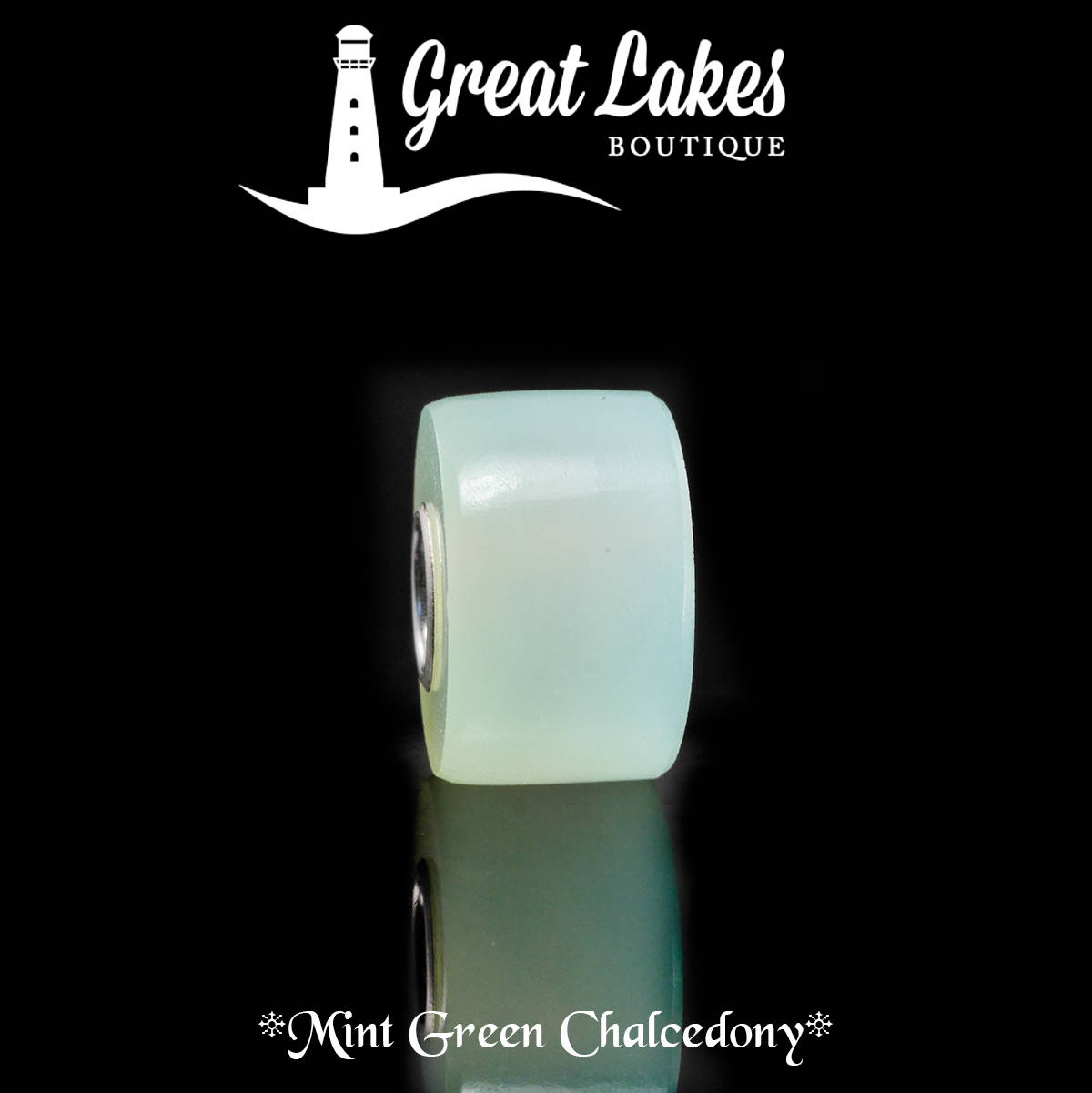 To celebrate the launch, I wanted to share a pre-fall bangle using exactly these colors. They work so beautifully together and are a little more unusual than the traditional golds and oranges.
The new mint chalcedony is a smooth barrel cut and these stones are very clean, meaning you won't find any internal inclusions. We know some of you hate those so these are a good option.
The focal on this bracelet is The Palace of Amber Story (very low stock,) exclusive to Great Lakes and we don't have many left now. On it's surface Story was always meant to be a thick tome with a nature inspired cover. It was inspired by spell books and the changing of the seasons but it morphed into something with a deeper meaning by release.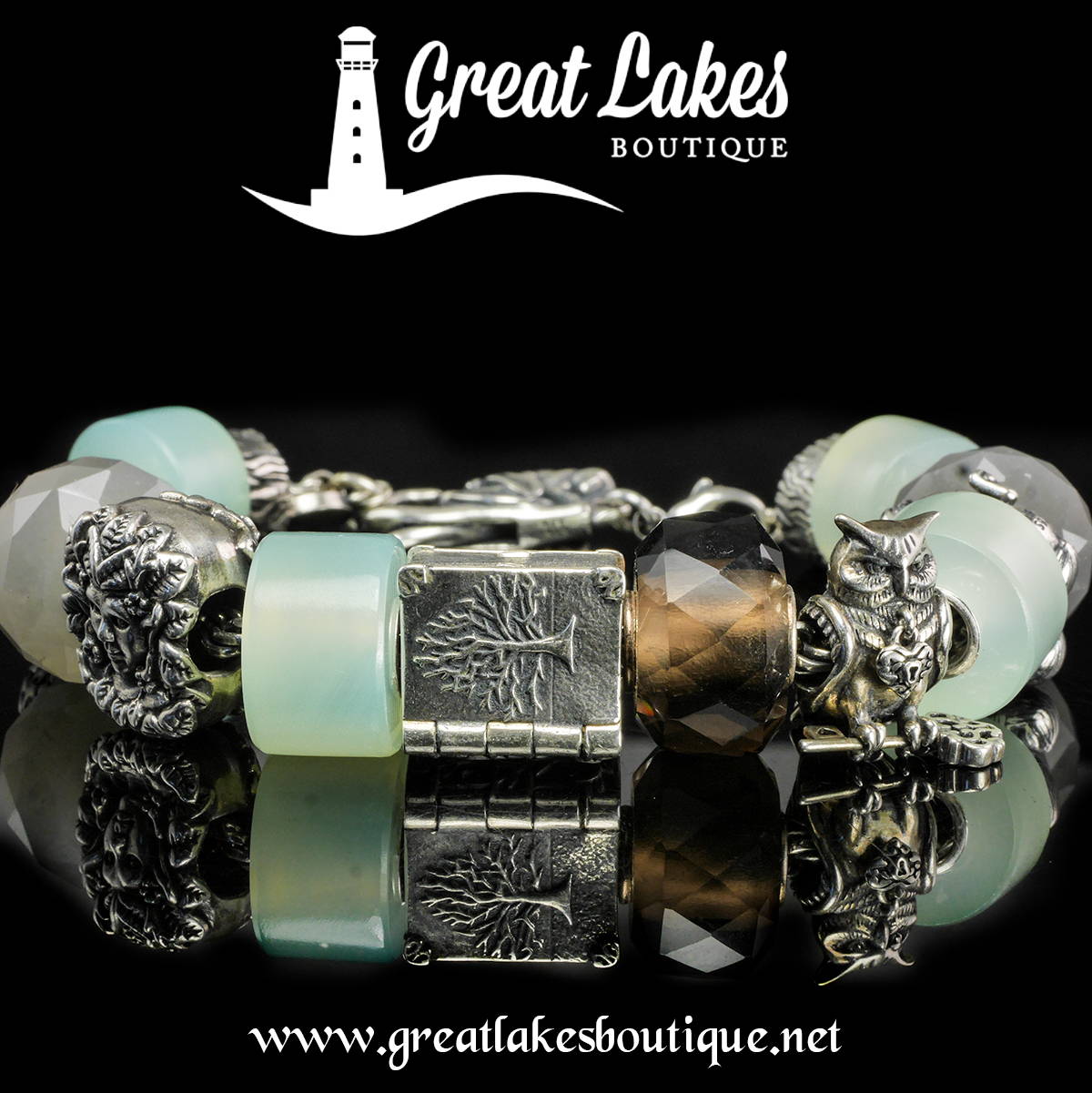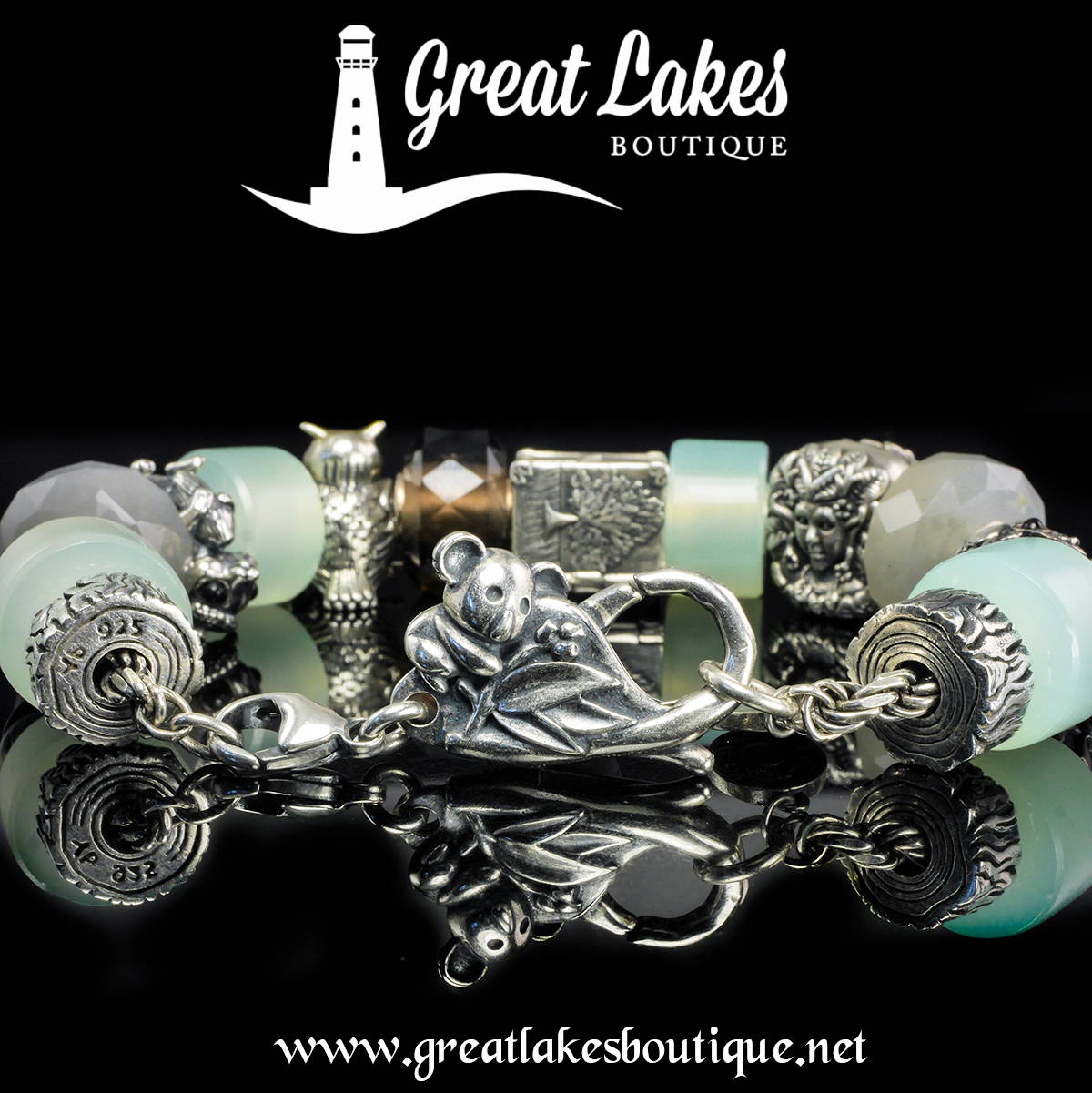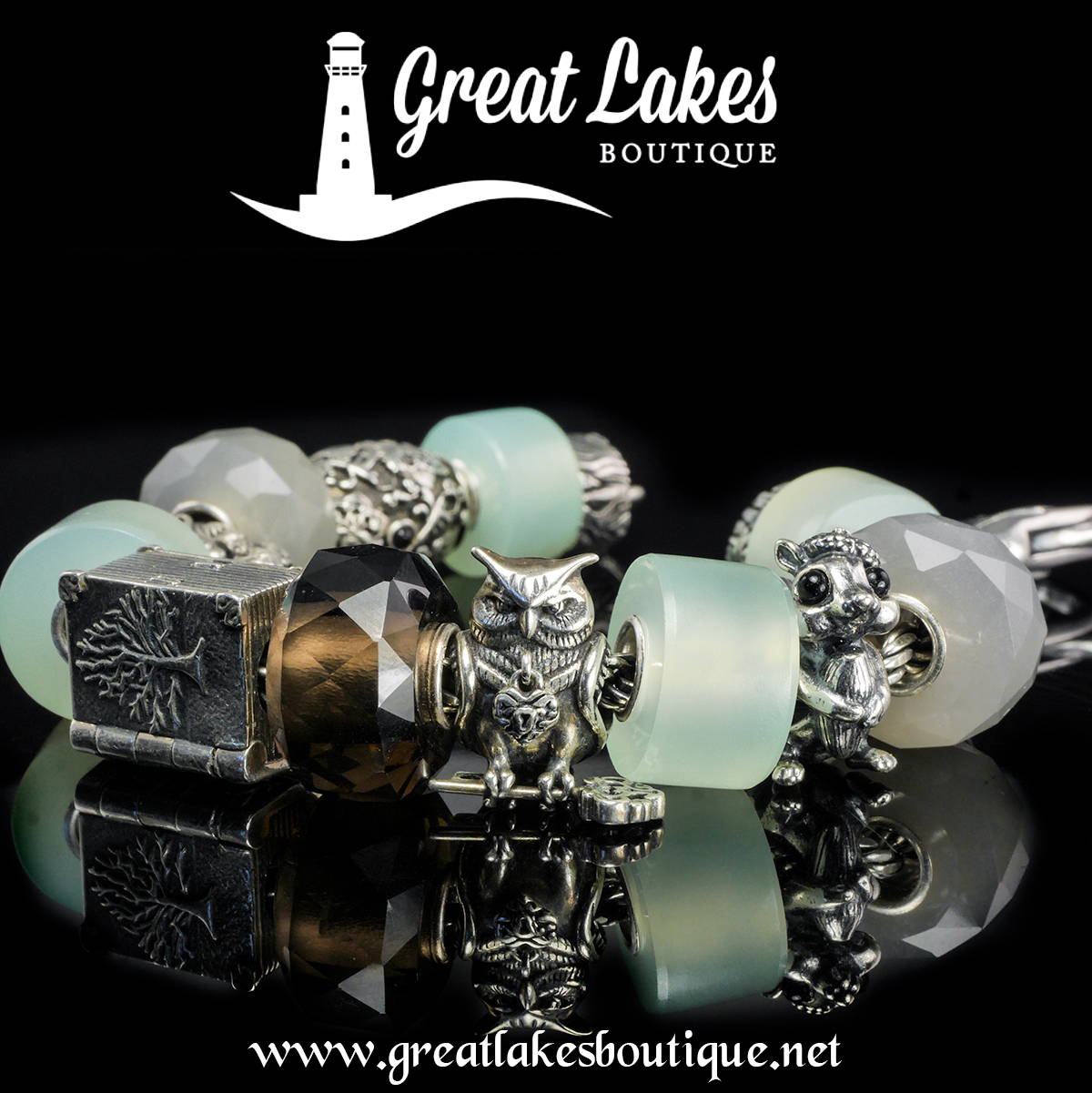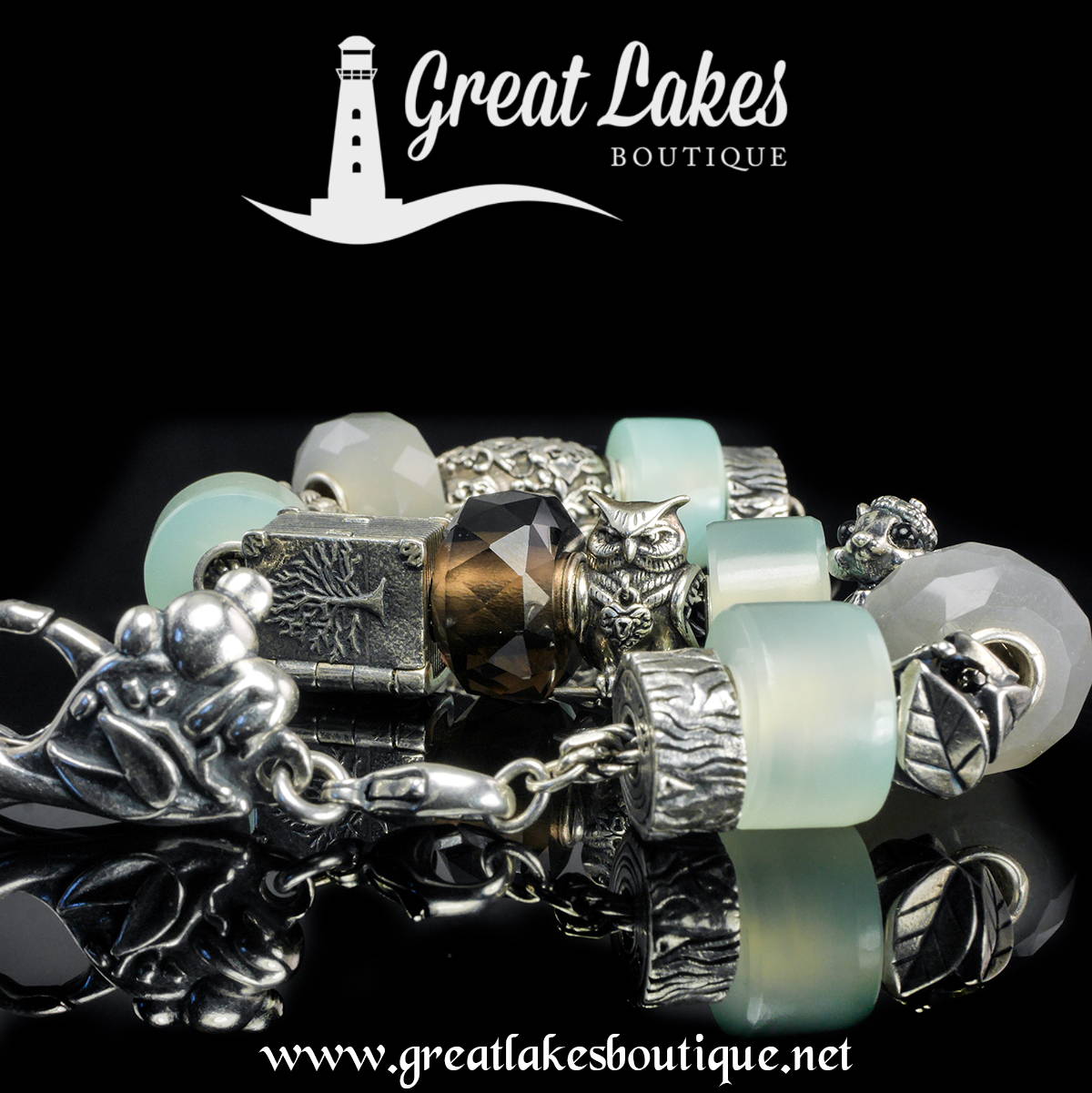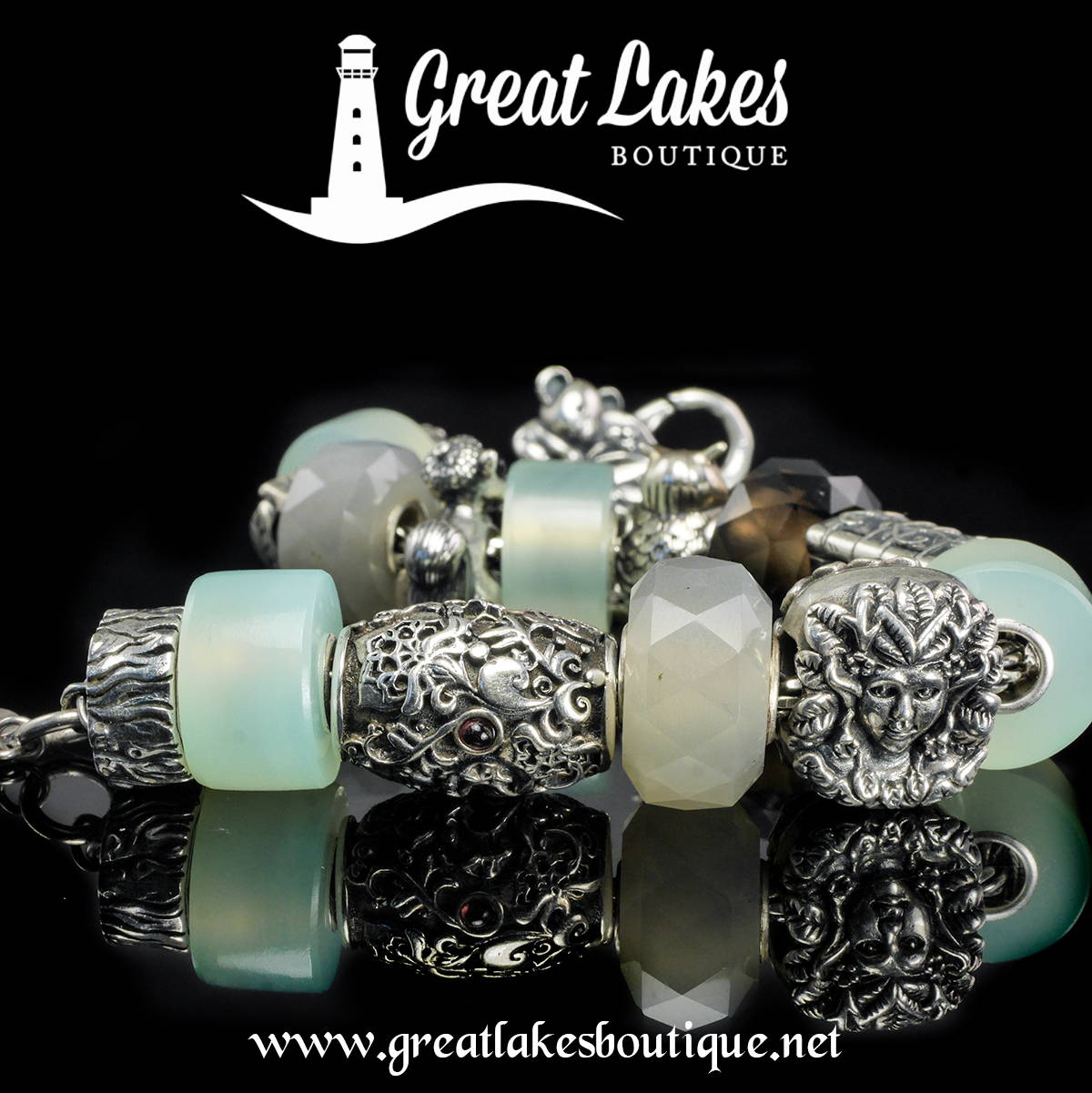 For those of you like me who tend to prefer bangles, I'll be sharing a little more inspiration across our social media channels later that show mini combinations based on the same theme.
The great thing about the mint chalcedony is that it also works well with summer colors and it's still so hot right now! This makes it a strong transitional stone as we switch seasons. I suspect it's going to look lovely for the winter too so there's a lot of versatility here.