This bead bracelet blog brings a mix of Bella Fascini bracelet inspiration before the sale ends tonight.
For the past few days there's been a Bella Fascini end of season flash sale. We've been sharing inspirational images across social media but of course, not everyone uses those platforms. Here you'll find a small compilation of bracelet ideas, all focused on the new season.
Until midnight tonight you can save 20% across the entire line. There's no exclusions or minimum order and there's still free global shipping for those of you spending $50 or more.
The sale prices are shown once items are in your basket but the website then processes everything automatically for you.
Do be aware we're very low on stock of certain pieces.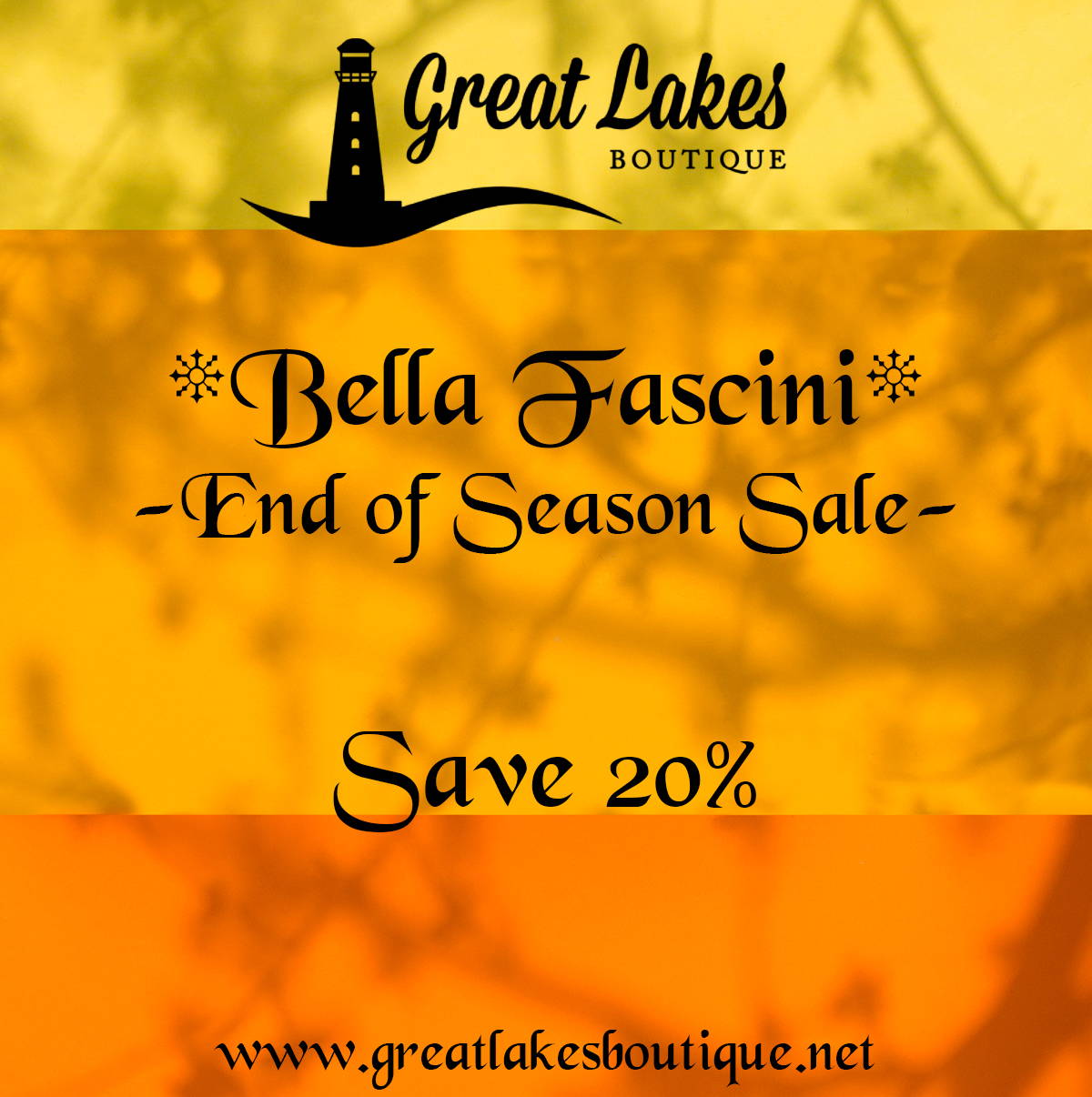 Though Bella Fascini are well known for their holiday themed beads, which are some of the best out there, we love their signature CZ line too. Sure other brands offer CZ beads but Bella Fascinis range of colors is so good.
I adore both the champagne and light lemon yellow for warming, traditional fall bracelets. They're such versatile shades and champagne works well for Halloween too without treading into the territory of very bold shades.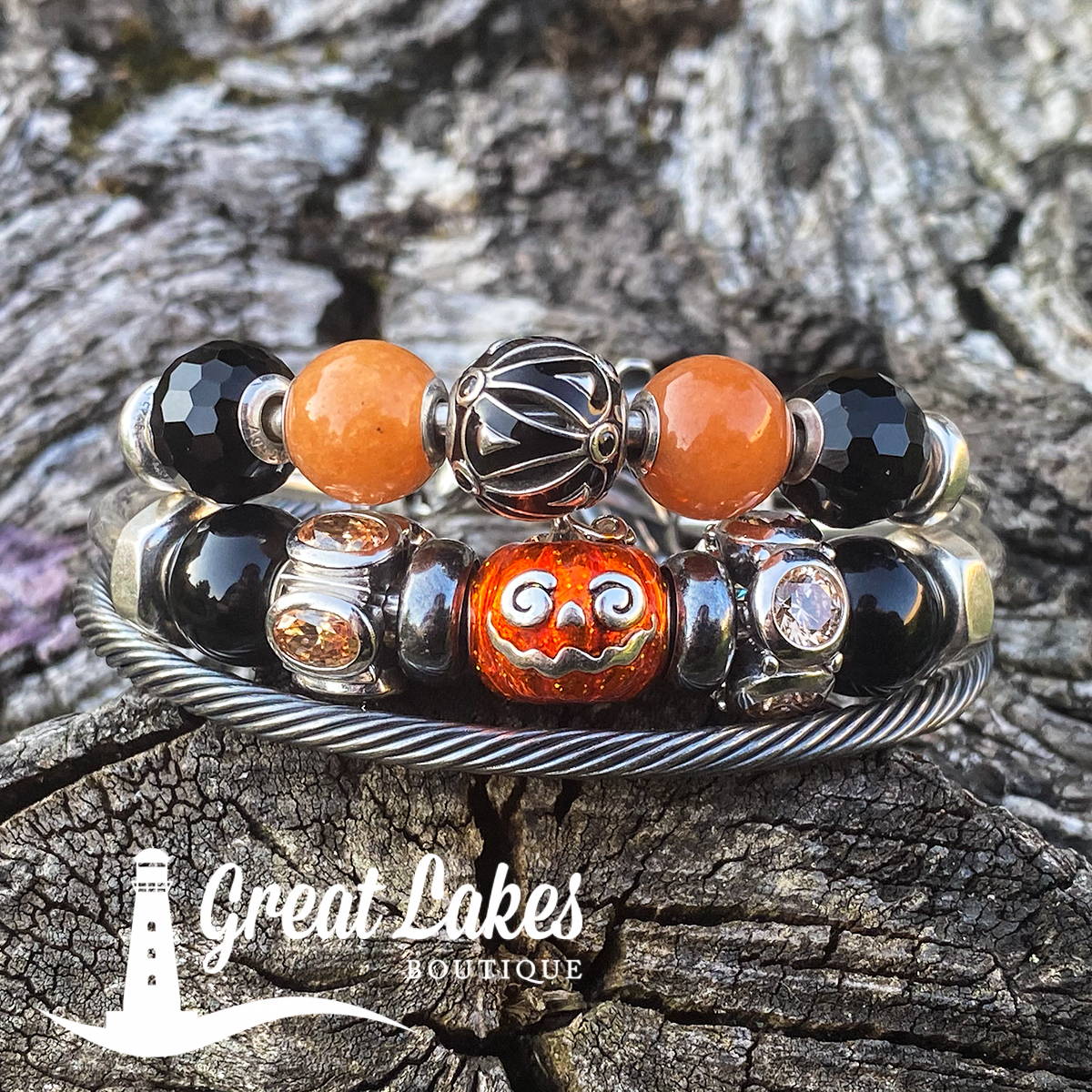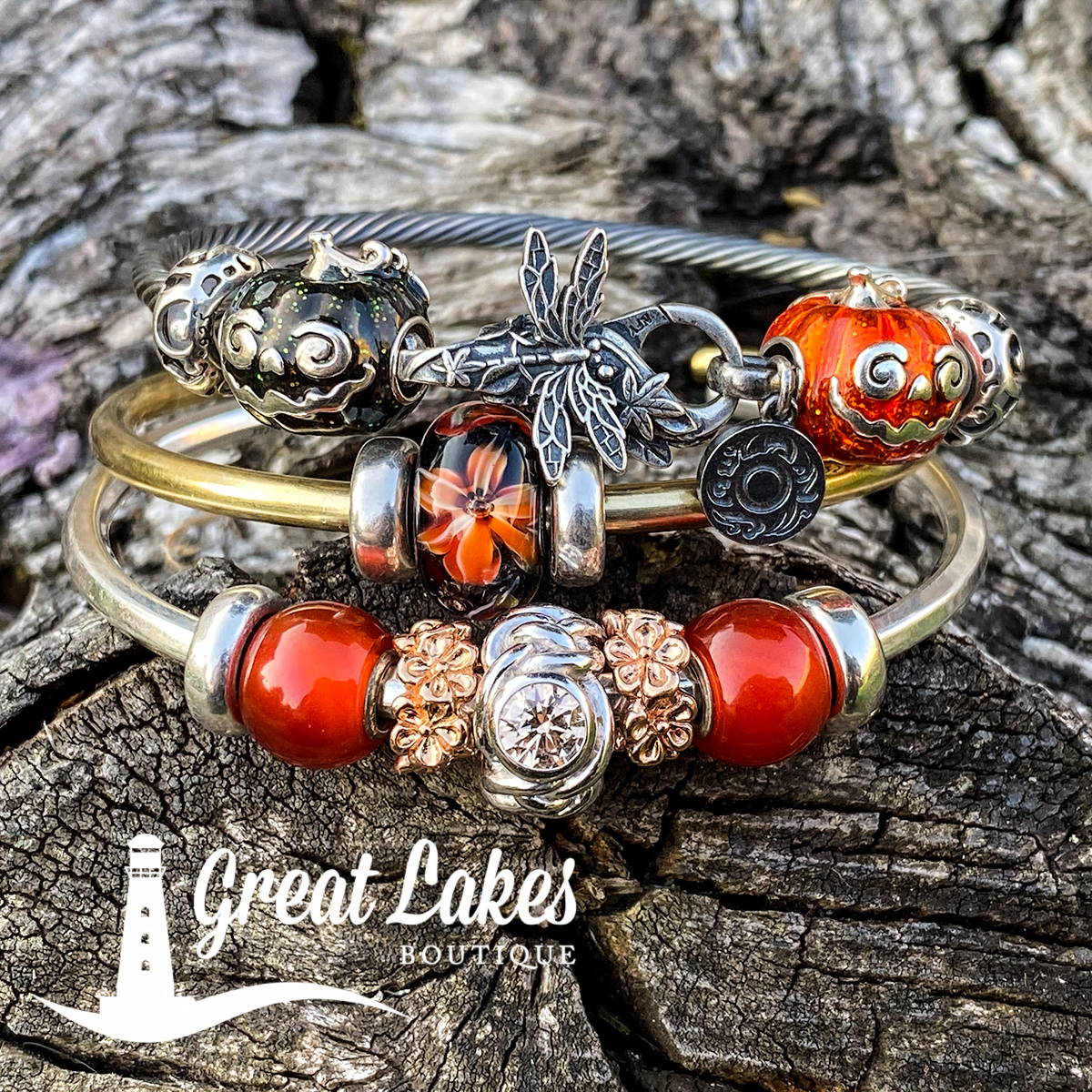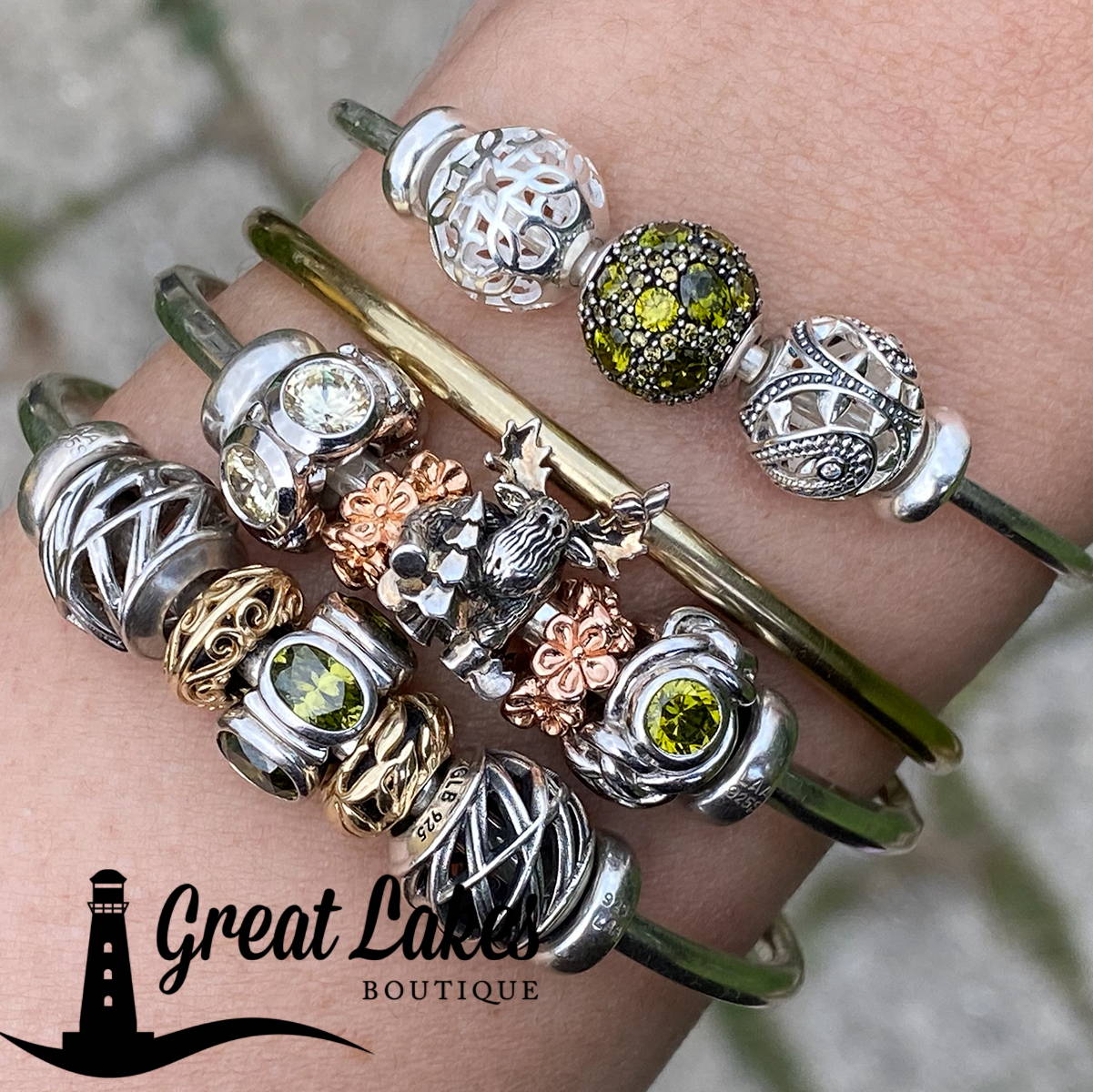 Consistently my favorite of the CZ colors has been olivine. I'm not a fan of bold, emerald shades of green but once they step into the olive shades, I adore them.
Unfortunately we're out of the Black Magic Pumpkin now but we do still have this lovely shade of CZs. They work for both fall and Halloween alike.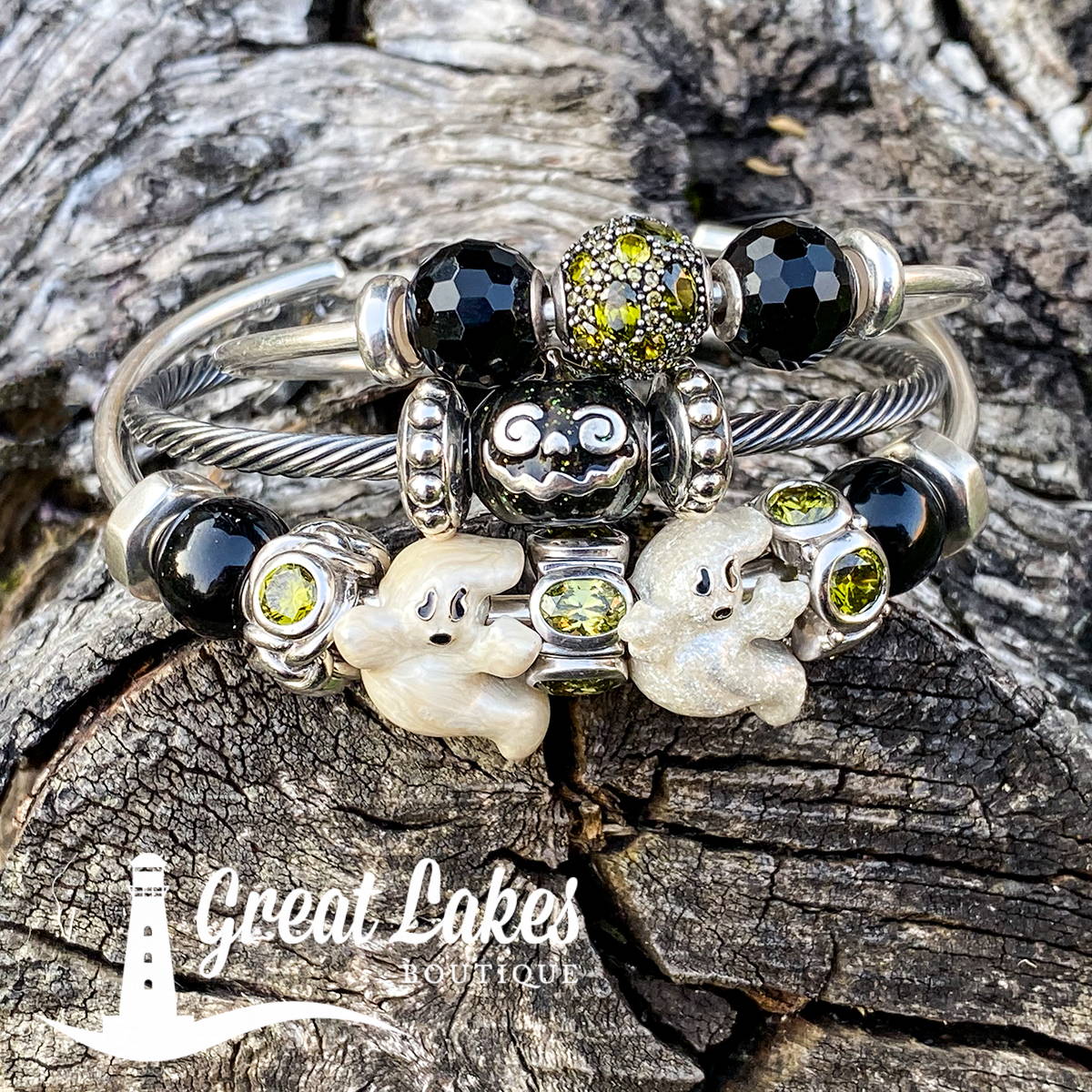 Purples! Purple has always been a popular shade among bead collectors and it makes for a fabulously witchy bracelet too. Both of these bracelets use the Henhousebeads Midnight Twinkle glass which is a massive 60% off right now.