We're creeping ever closer to Halloween, a holiday which seems so popular with bead bracelet collectors. This week we'll be sharing some Halloween inspired creations but today it's a fall bangle theme. This bead bracelet blog brings a little bangle inspiration starring The Palace of Amber Pseudomorph Agates and Anzolites.
Fall colors are traditionally warm with golds, oranges and browns all popular. This combination is a little more unusual but was actually inspired by some of the small nuances found in The Palace of Amber Pseudomorph Agates.
One of the many things I love about gemstones is their variation and the fact it's truly an examples of never the same bead twice. There's always something new to discover with them.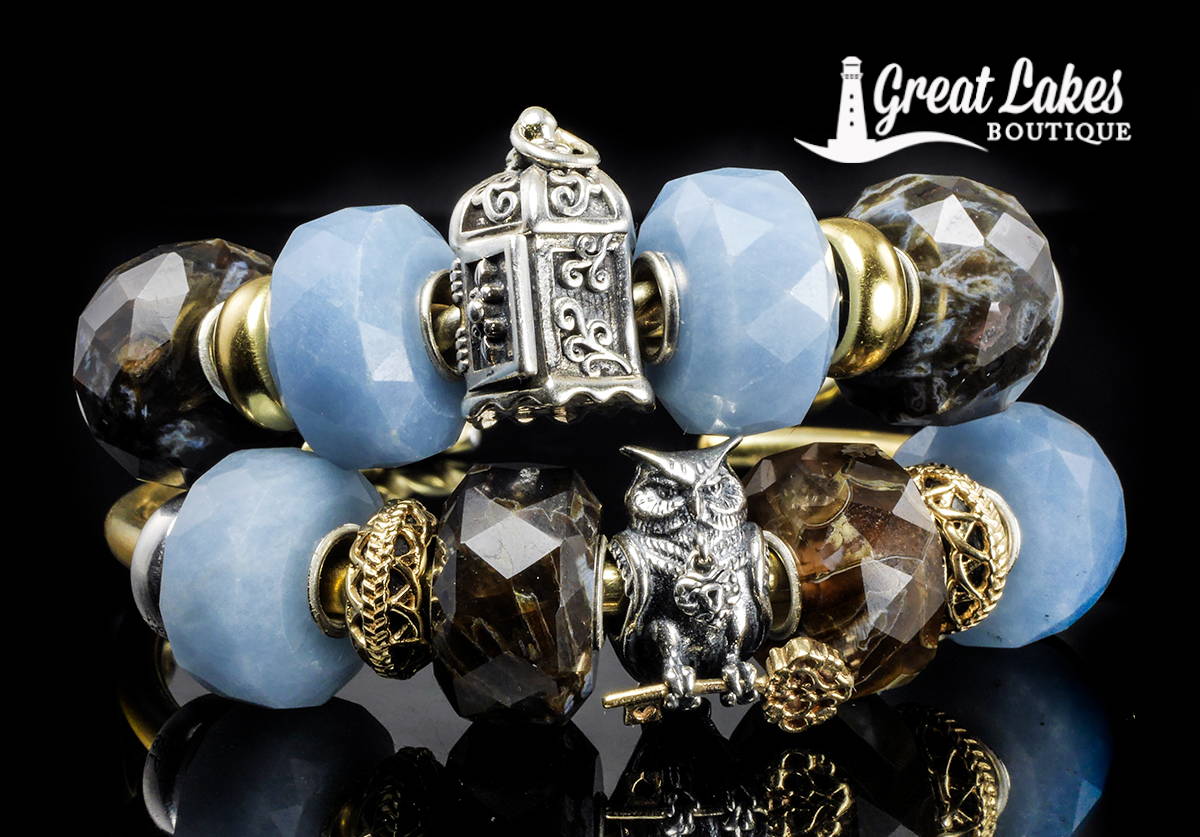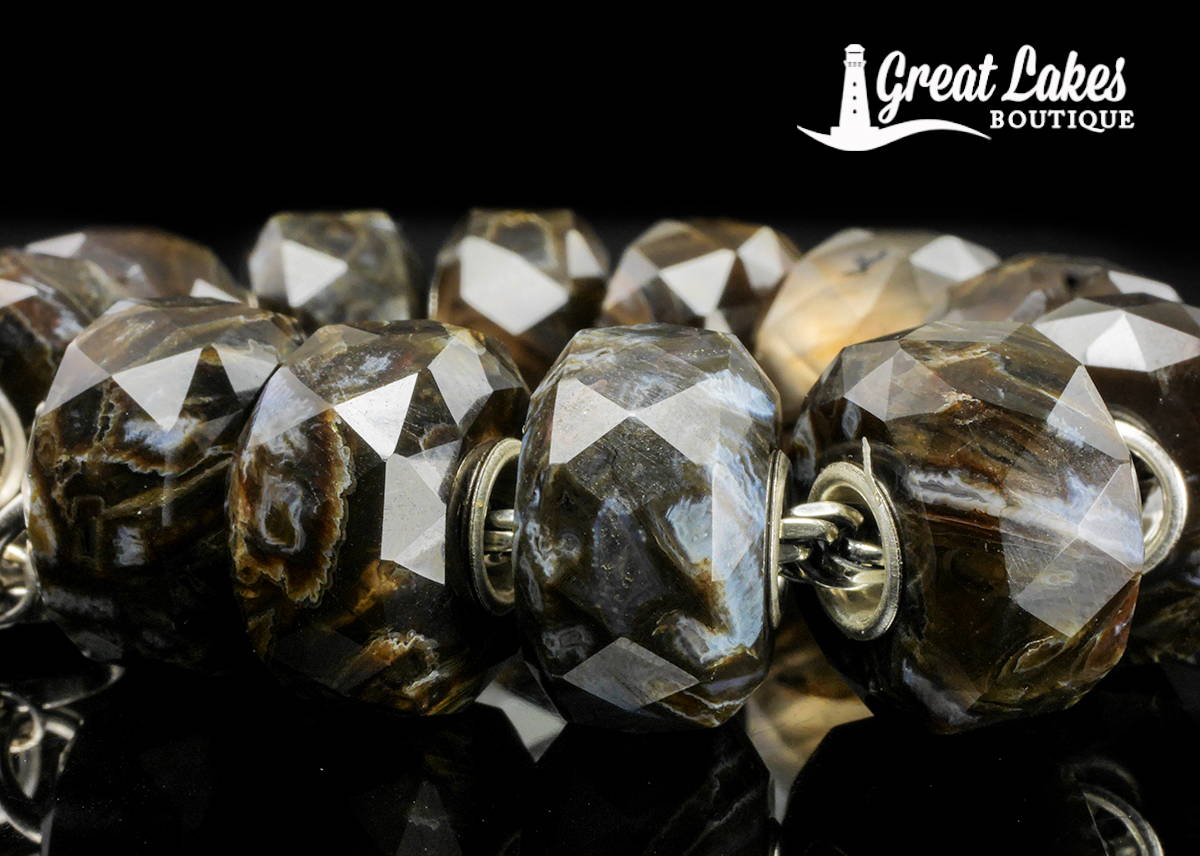 The pseudomorph agate fascinated me from it's first appearance. It's an unusual stone with a lot of inclusions and is somewhat reminiscent of a dark, dense forest. This makes it's ideal for both nature inspired or fall bracelets, perhaps even something spooky and quirky for Halloween.
Some of these stones actually have bright blue accents in them and though it's subtle, it's a really unusual combination. I teamed them with the fall anzolite stones to add to this contrast.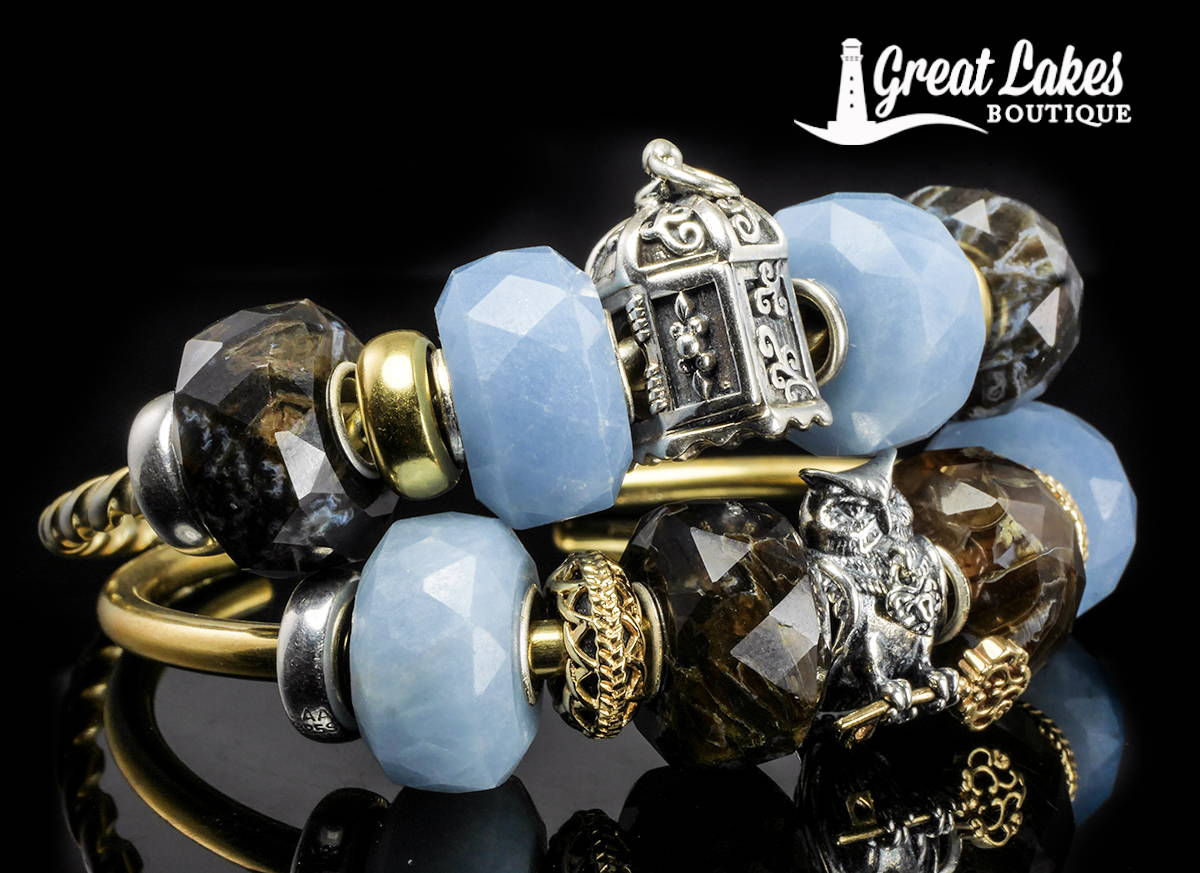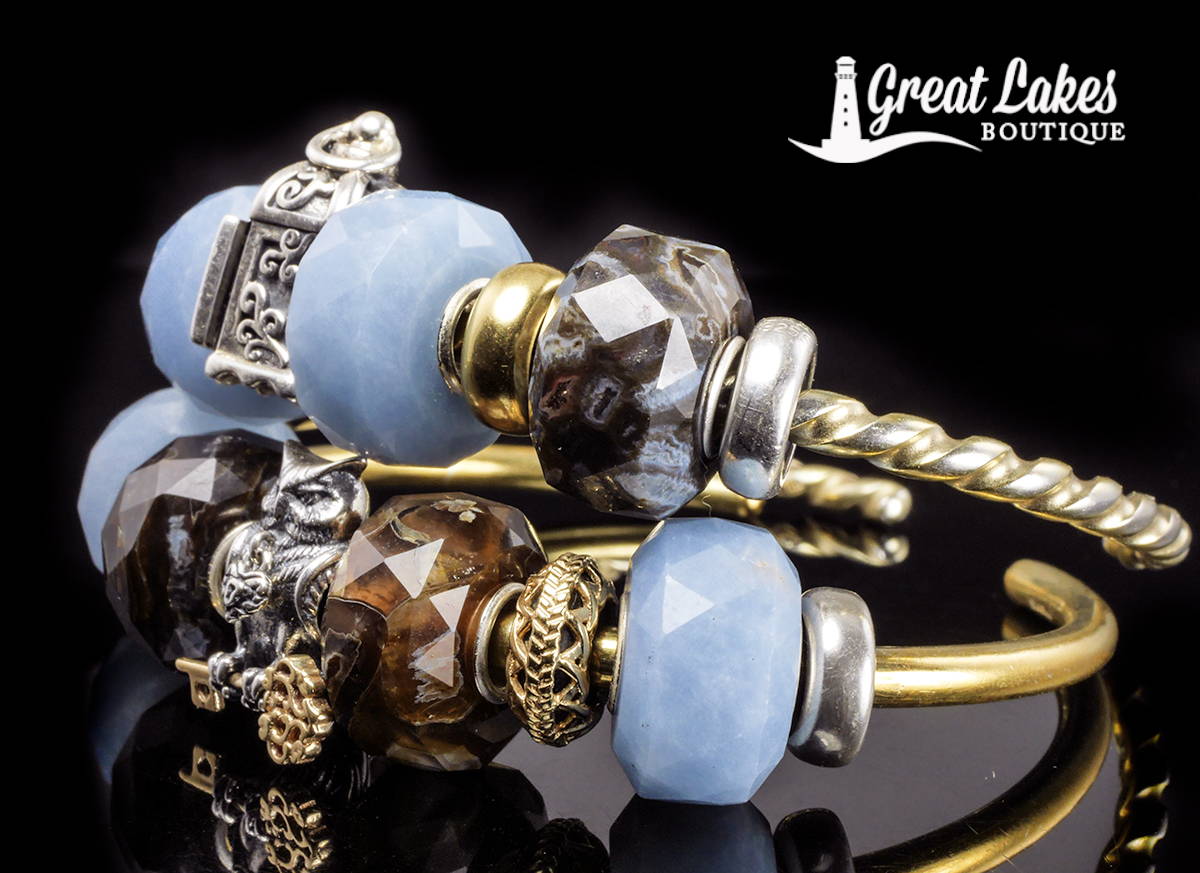 The use of the gold from the Trollbeads Gold Plated Bangles, gold spacers and The Palace of Amber Rumpelstiltskin Spacer adds a little warmth to the combination. I've also gone from hating yellow gold to adoring it, (both an interesting and mortifying development considering it's cost.)
I've worn this combination quite extensively recently as a go to set. The silver beads are of course the exclusive and limited edition The Palace of Amber Noctis and Bella Fascini Light the Way. Please be aware the duo-tone version of Noctis is very low stock.