We're huge fans of Trollbeads Uniques here at GLB and always strive to carry an enormous inventory. Our recent deliveries have included a range of green and navy glass which we've had great fun styling for the fall. This Trollbeads blog is sharing a little Trollbeads Fall 2019 unique inspiration.
The greens for fall have been the real standouts for me. It's a slightly unusual autumn combination and yet it works.
There's also been a slight variation on this theme as we've seen some almost golden colored glass with similar navy motifs. It's an equally striking combination and a little less predictable for the autumn.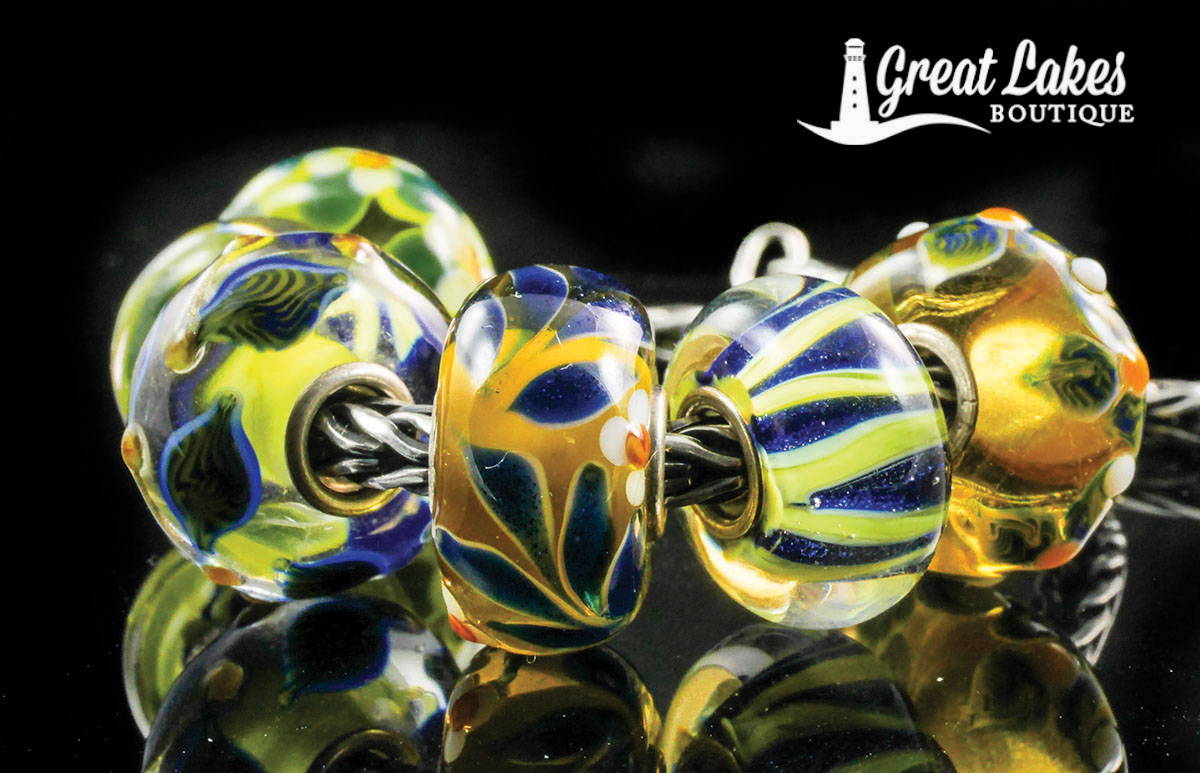 I've used seasonal silver beads for these bangles including the Bella Fascini Carving Pumpkin and Summer Moose. Also included is The Palace of Amber Pumpkin Cottage. For reference we are trying to get a few more of these but as with everything from this brand, they are limited edition.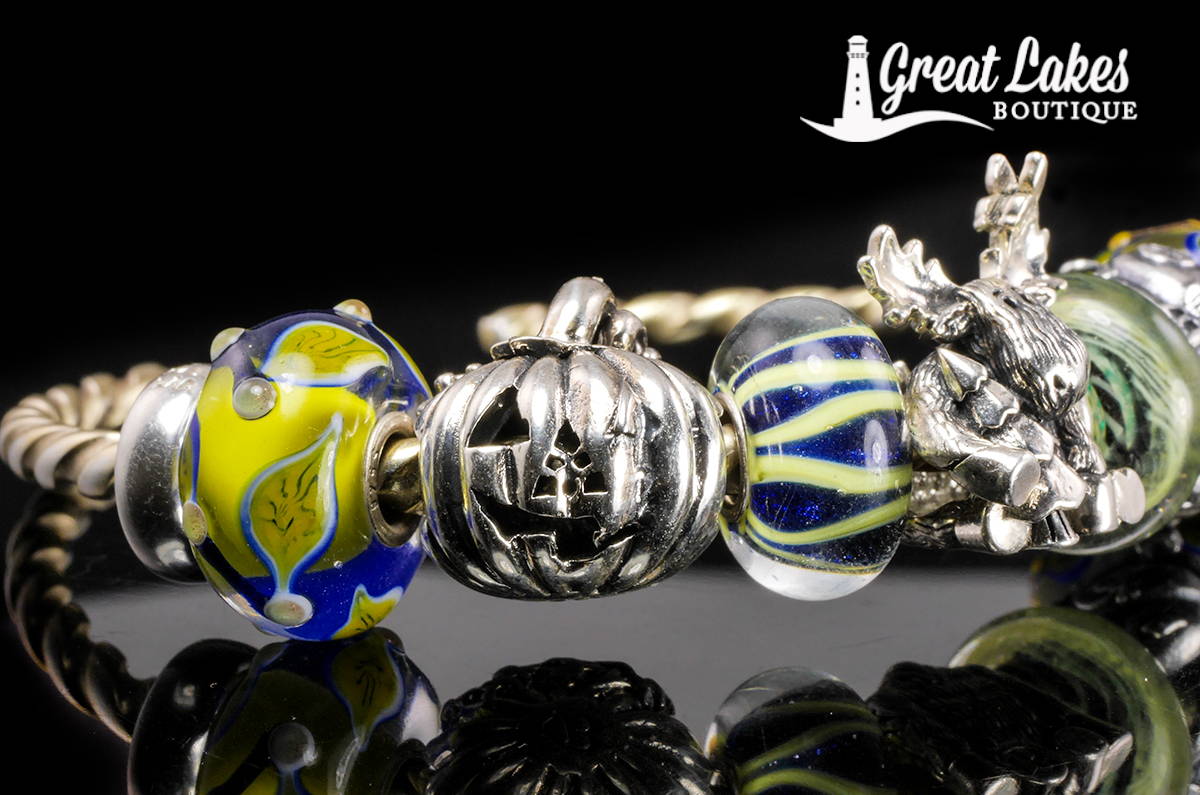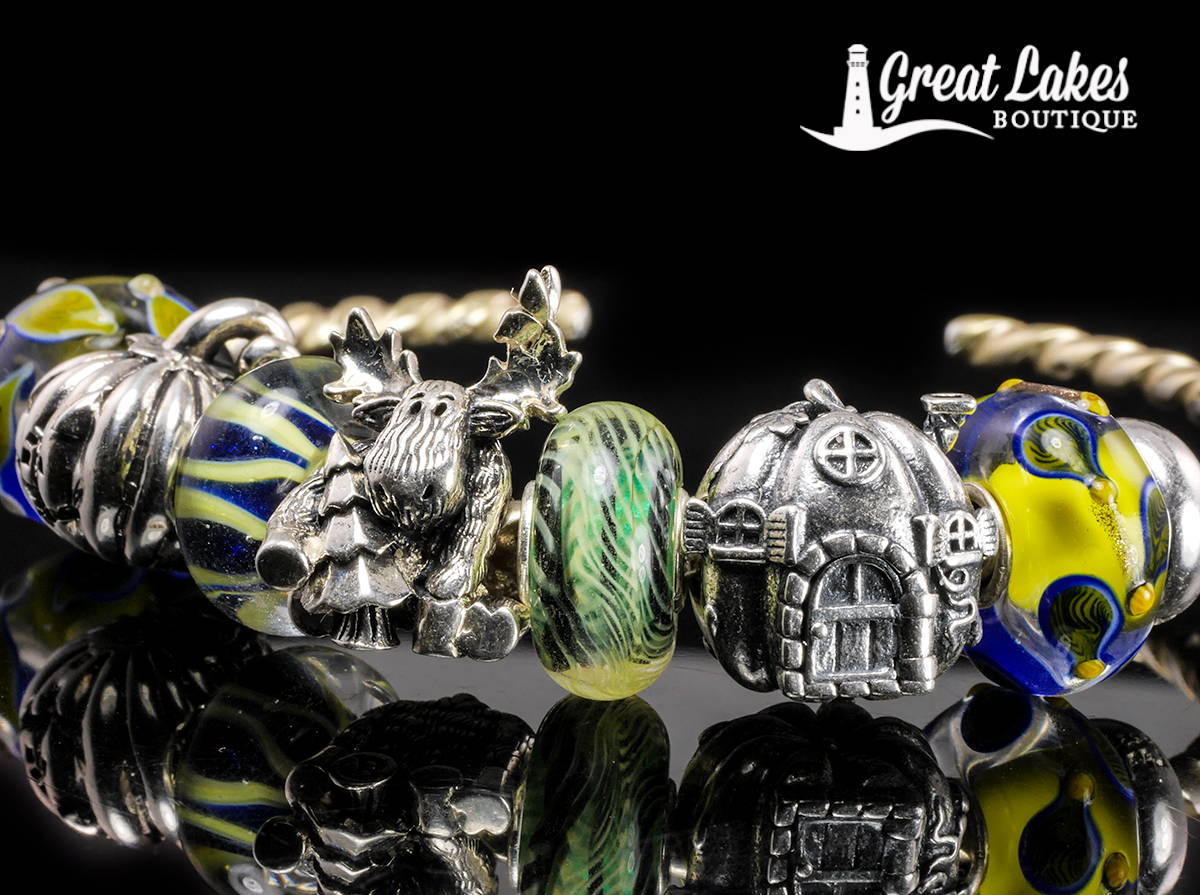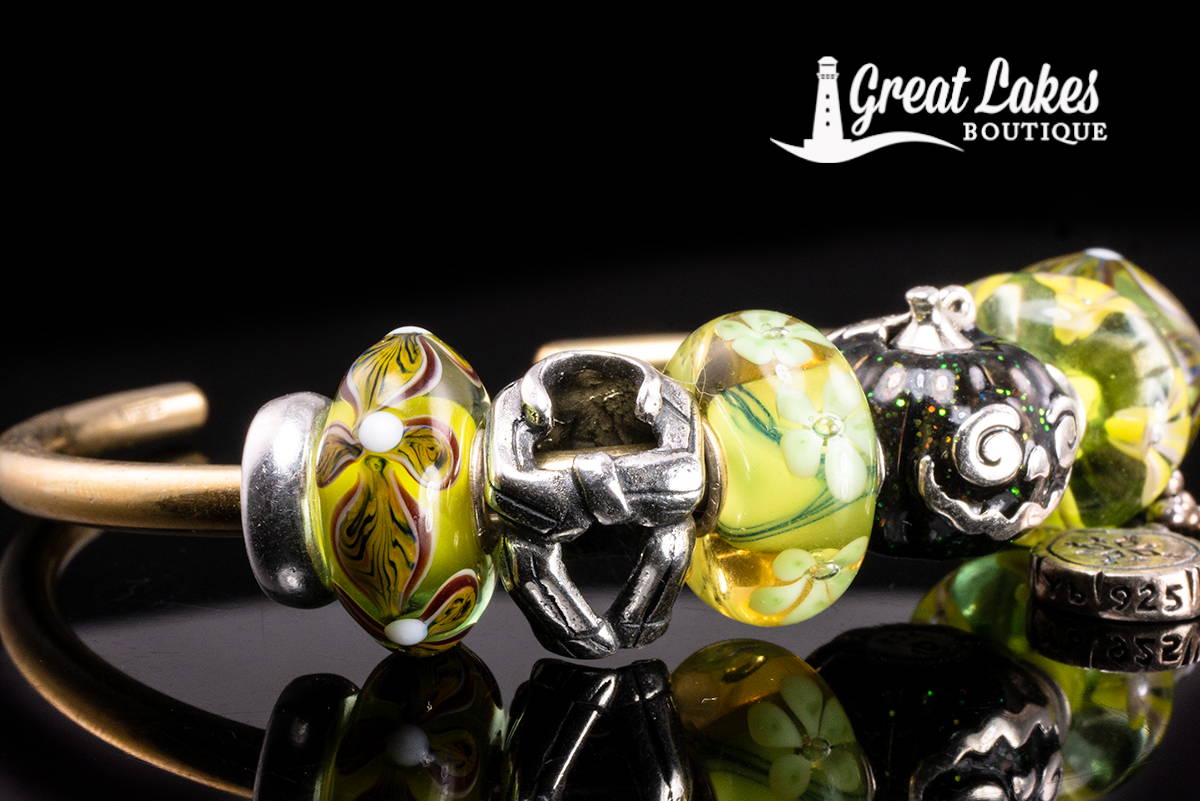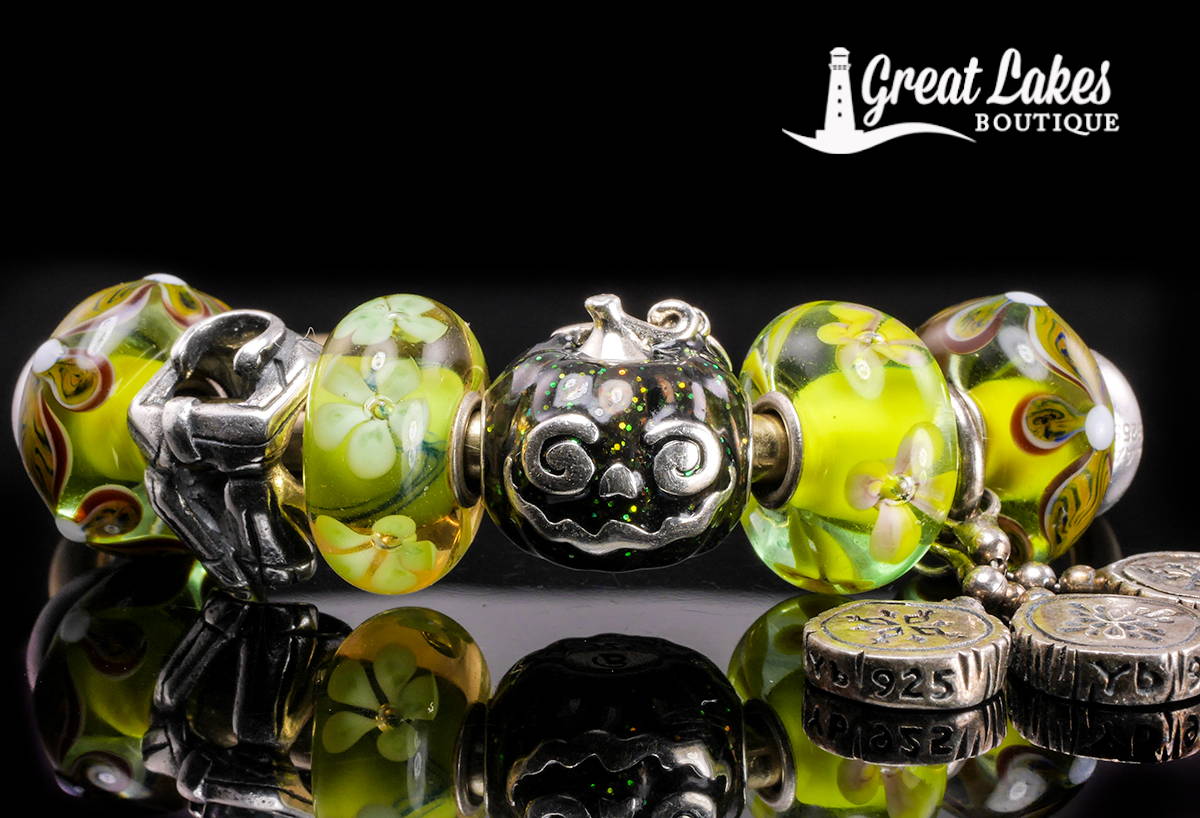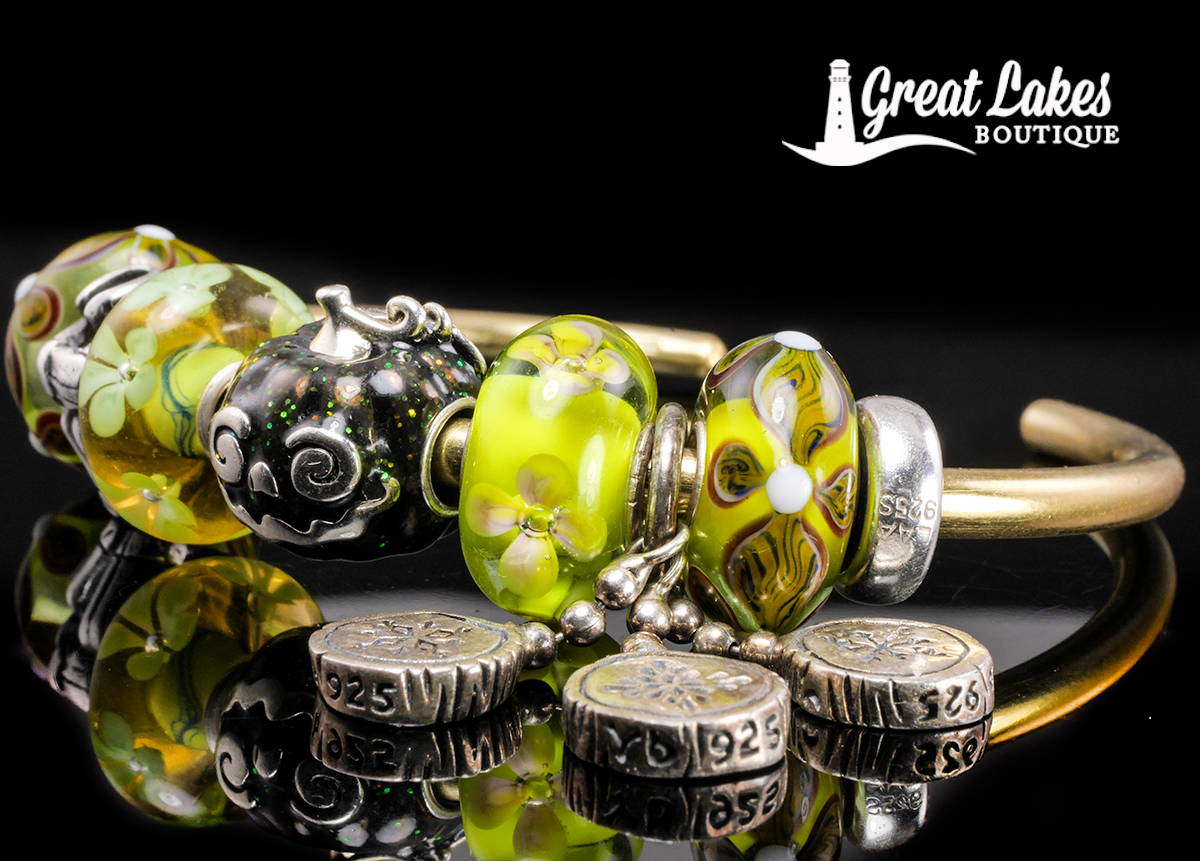 I've added a predominantly stone bracelet to this stack, featuring multiple Round Green Aventurines and one of the new Round Black Onyx.
I'm a huge fan of the new round cut of stone, particularly for bangles.
A few new groups of Trollbeads Uniques are now live with some of these colors included. Do remember that until the end of the month spends of $200 or more on Trollbeads qualify for a free Soft Wind of Change Orb.