This charm bracelet blog alerts readers to the launch of The Palace of Amber Solstice and Bamboo Stoppers!
Today sees the launch of two amazing new stoppers designs from The Palace of Amber, one of which is exclusive to Great Lakes Boutique and is somewhat of a followup to the exclusive and limited Rumpelstiltskin, (there's just one left of those.)
Though stoppers are an essential component for bangle wearers (and arguably should be for bracelet wearers too,) I use them so often as beads. I love these smaller, neater designs. These two new stoppers are very different in their influence and style but both should prove super versatile. Please do note these are exempt from the winter sale as they are new season products.
The Palace of Amber Solstice Stopper
The Palace of Amber Solstice Stopper is the latest exclusive design for Great Lakes Boutique. It draws it's inspiration somewhat from the popular art deco style, as you'll see in those elegant repeating swirls.
This stopper is only available in 14k gold and is the second in a line of exclusive gold stoppers, with the first being Rumpelstiltskin.
This is an elegant feeling design; versatile and timeless. It also adds a splash of gold to a bracelet for a reasonable price point.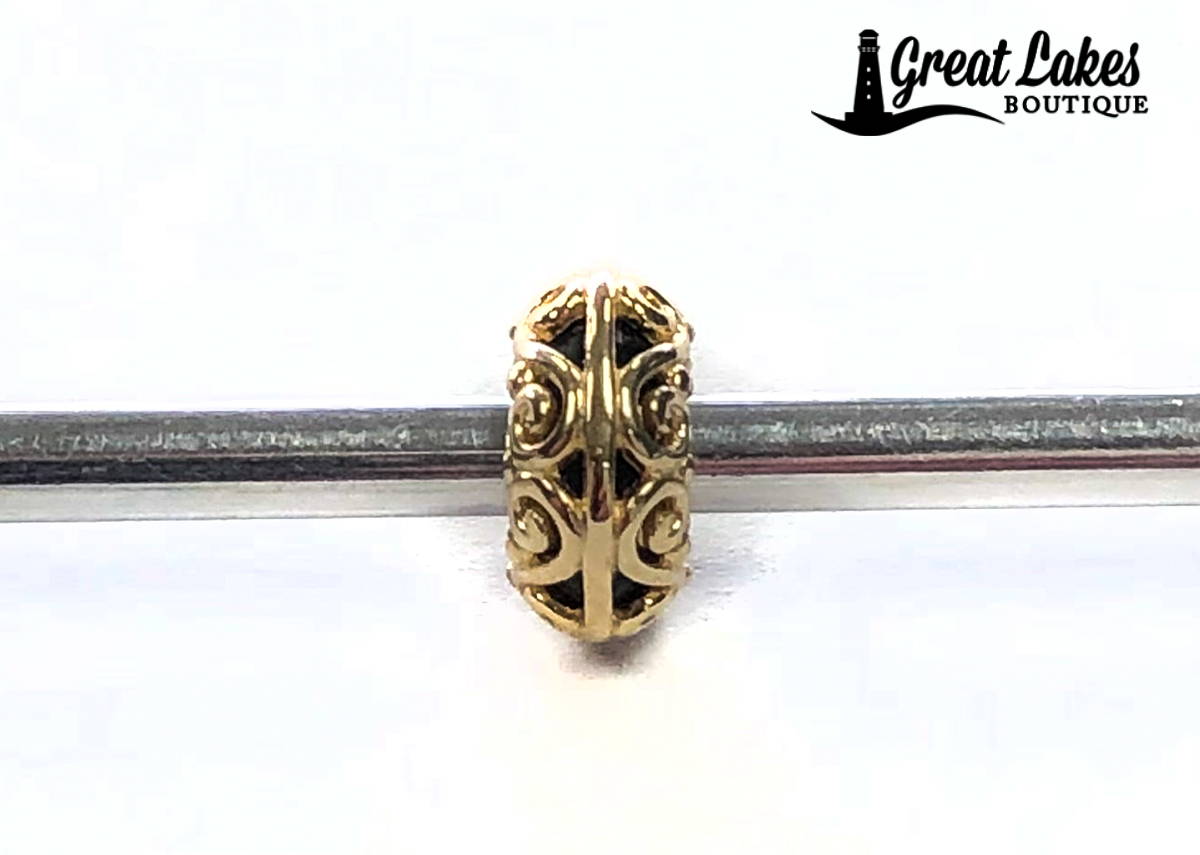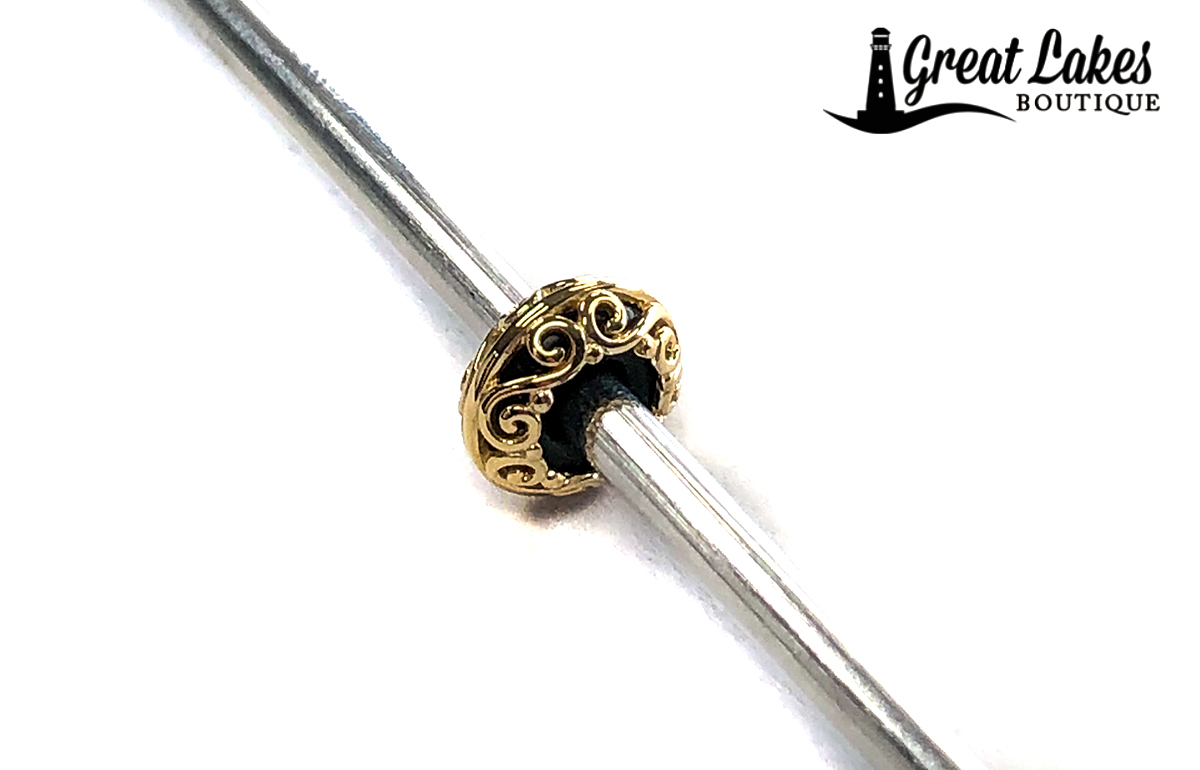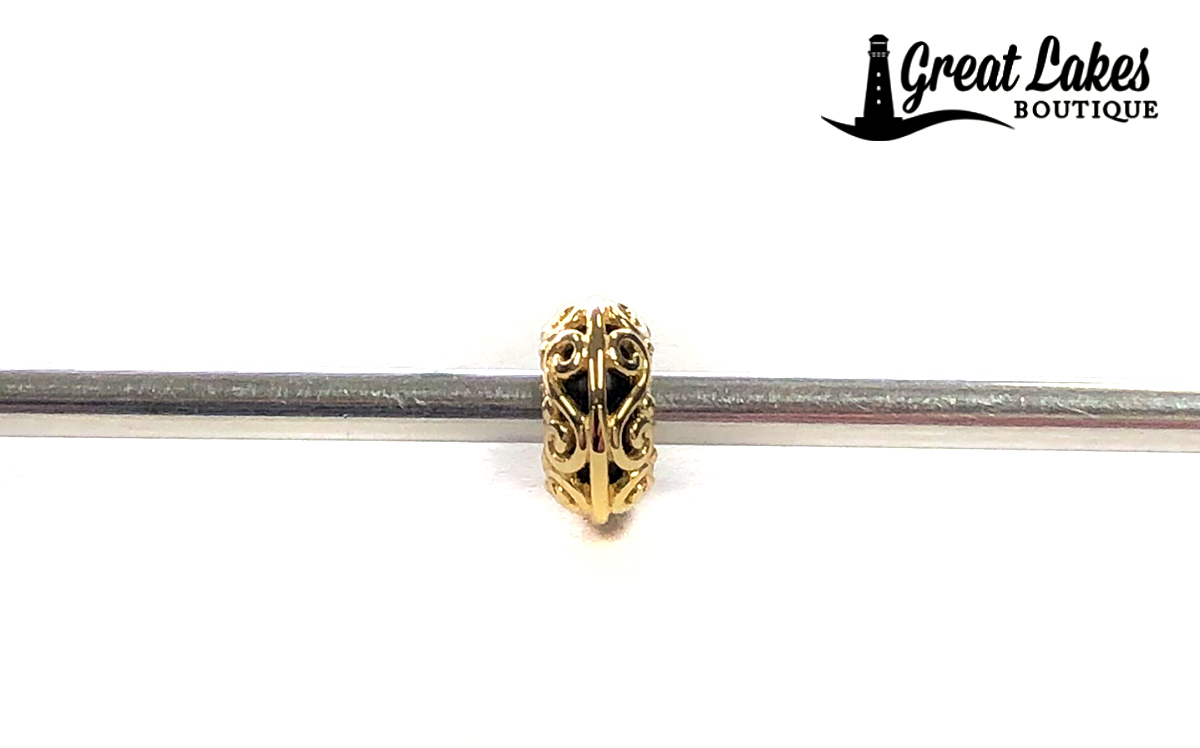 The Palace of Amber Bamboo Stopper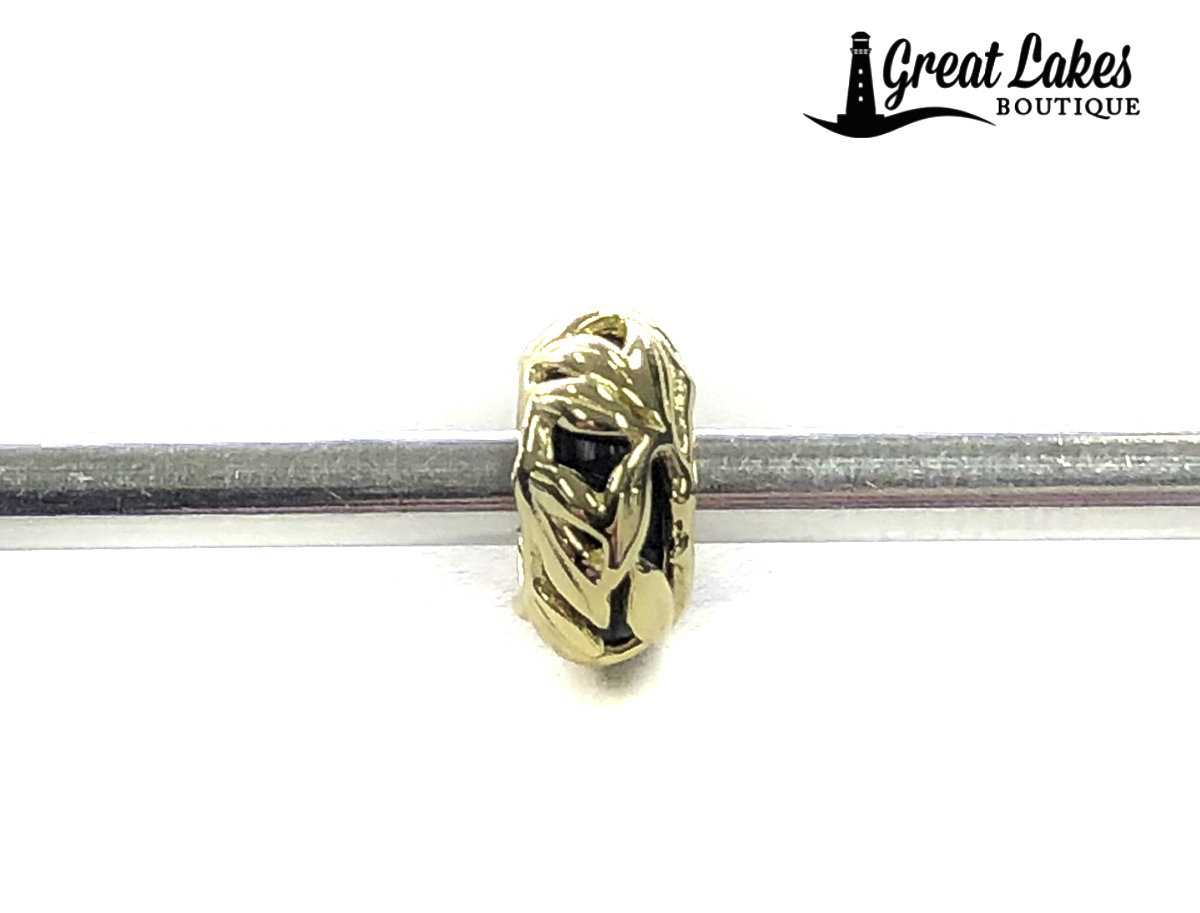 As the name implies The Palace of Amber Bamboo Stopper is inspired by bamboo leaves. Though quite a specific leaf design I feel it will work well on any nature inspired bracelets and it's lovely for the upcoming spring season.
This stopper is available in both 14k gold and silver versions. Again the gold offers a pop of color without stepping into gold bead territory. Meanwhile the silver version has an amazing price point at just $28.