This charm bracelet blog brings an overview of the next round of The Palace of Amber Spring 2020 gemstones plus a brand new cut!
Earlier today saw the launch of the second part of The Palace of Amber Spring 2020 Collection with two new silver beads. The first is the super cute Chipmunk. The second is the limited edition Peace Catcher. Please do be aware we now only have a few each of these remaining in stock.
Of course The Palace of Amber are so well known now for their gemstones and for spring 2020, we're also seeing two new cuts. The first examples of these arrived with us yesterday and I love them!
The size is smaller, they're still really quite chunky and they come with a new $49 price tag.
If you prefer the smaller stones, these are definitely a great option. They're coming in at around 8.5 mm in width by just short of 12 mm in height.
Second comes the new baby cut. These sit between the minis that launched in January and our exclusive round faceted size.
Roughly speaking these stones are 7.5 mm in width by 10.5 mm in height and again they are faceted cut.
This can all get a little tricky to visualize so below you'll find a notated image comparing the current stone cuts and sizes.
From left to right we have the mini, baby, round faceted (exclusive to GLB,) the new cut and the original. This gives you an amazing choice of sizes and shows exactly why The Palace of Amber has become such a go to brand for stone collectors.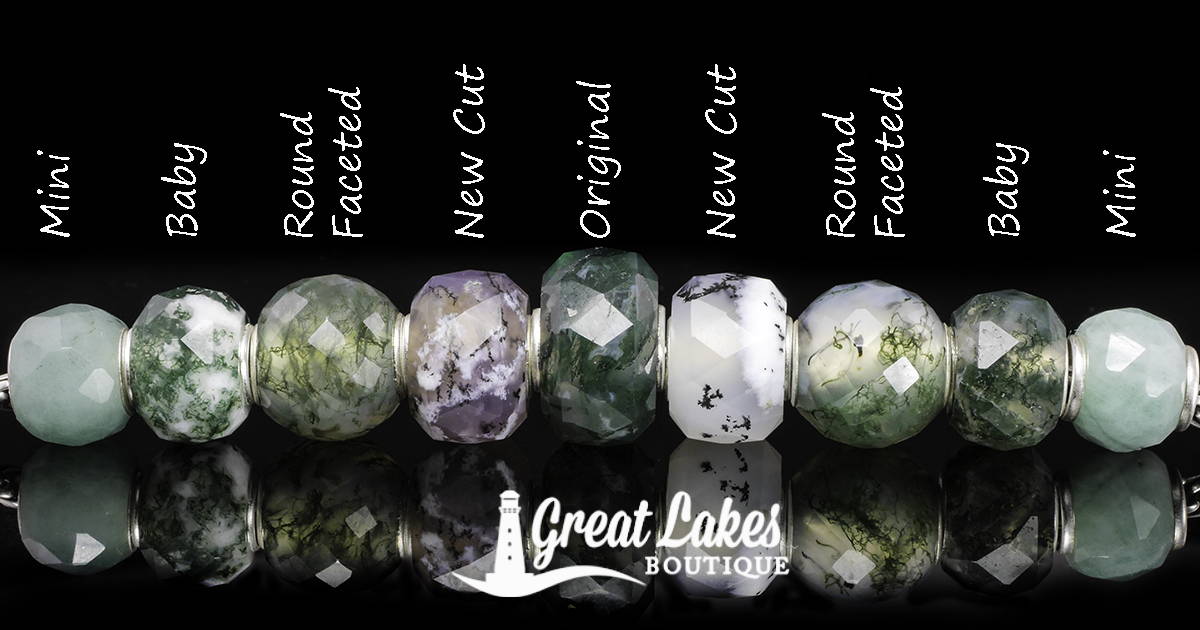 We're busy listing a lot of new stone stock for spring. New arrivals for the season include these lovely strawberry quartz stones which have a great depth of color. We don't have many of these so do grab them.
Other new additions include the amazing agate dendritics pictured above in this new cut for spring. These are very good examples of this stone. They're all translucent and some have that highly prize pink and lavender coloring.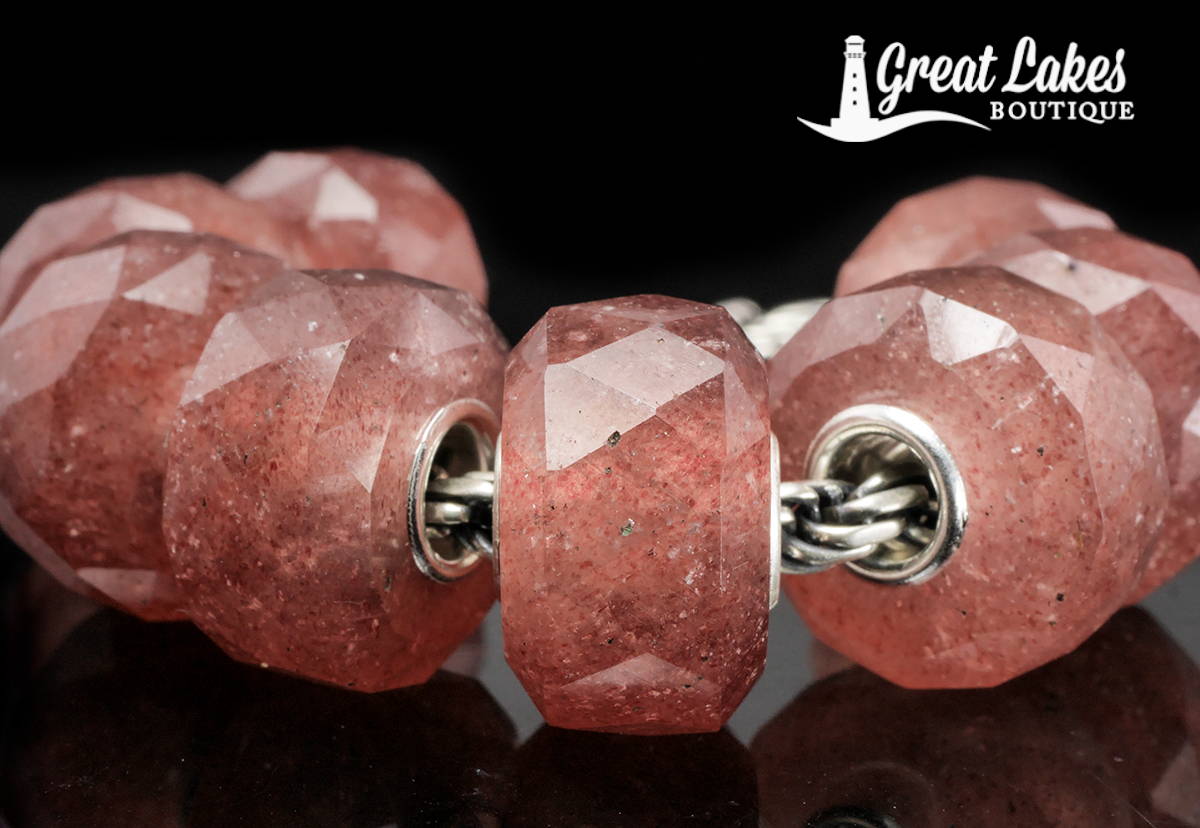 We've also improved the website for those of you shopping gemstones. Due to the sheer amount of inventory we carry at any one time, the website can have pages and pages of stones. You'll now find filter options down the left hand side (or at the top of the page on a mobile device.) These allow you to filter by color, stone type or indeed by cut.