This charm bracelet blog brings a selection of images and initial impressions of the Thomas Sabo Karma Beads gemstones.
Earlier today we listed our first set of Thomas Sabo Karma Beads gemstones from live images. There's a couple of reasons as to why we're excited about this. Firstly we have fallen head over heels in love with this line. Second to that we're huge gemstone fans here at GLB and part of what we invest a lot of time, energy and effort into is ensuring you have the best stone shopping experience on our website.
All in all we've been pretty impatiently awaiting their arrival.
There was another factor at play too..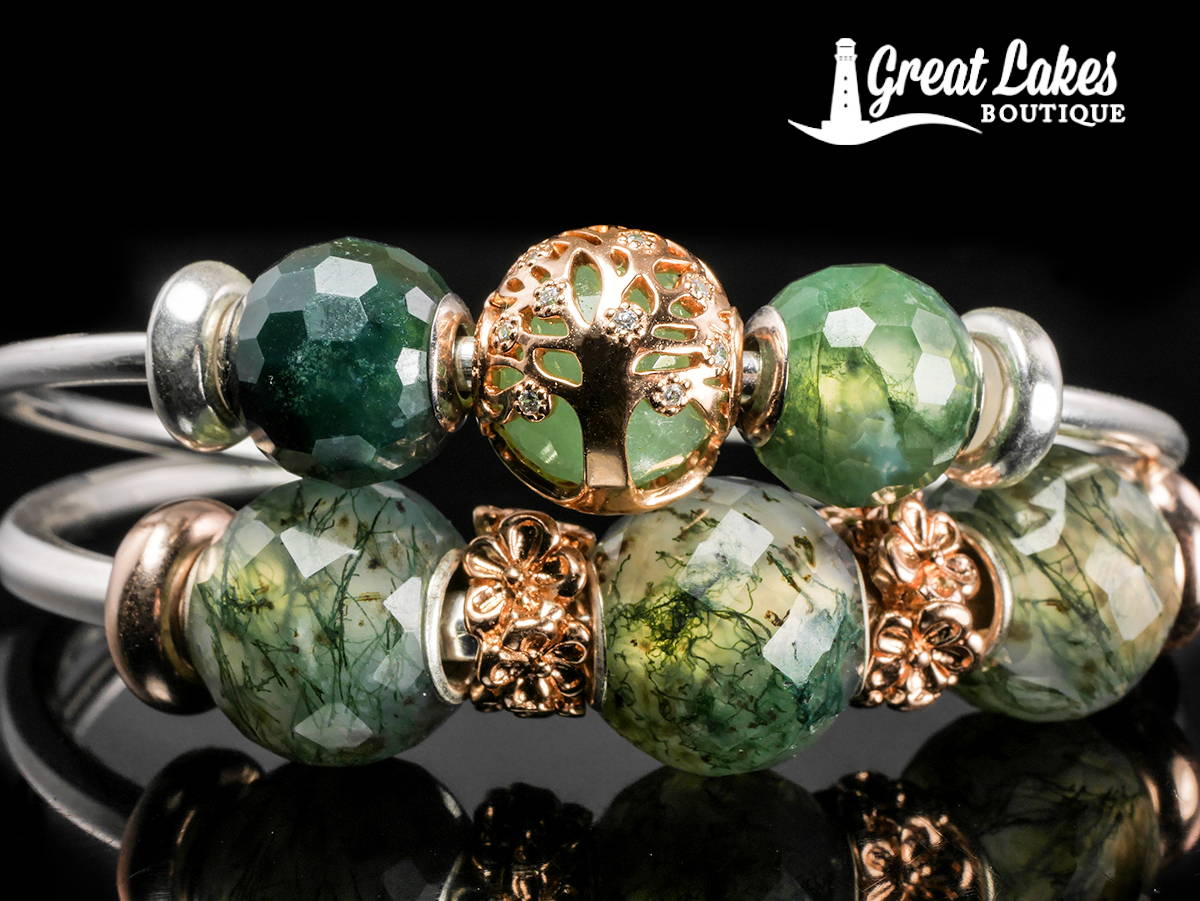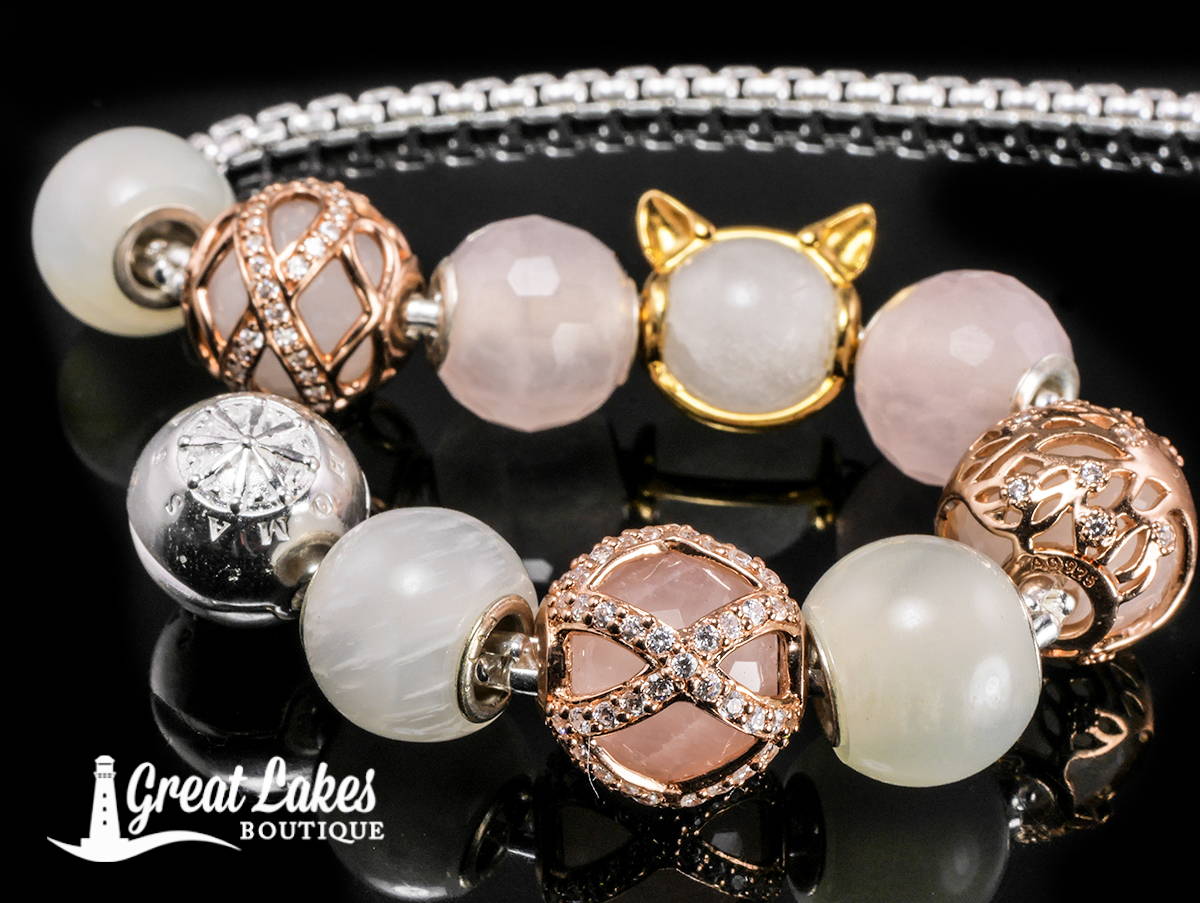 A gemstone is not "just" a gemstone. Collector's buy from live images precisely because we all know how much variation there is. Some stones of the same type barely even resemble each other. Though we'd seen a few Karma Beads first hand before they arrived, we hadn't seen a single stone.
The price point on the gemstones is amazingly good so we were all quite curious as to what they would be like in person. (They're lovely!!)
I have a few personal favorites already which is no real shock as I often gravitate towards gemstones. First is the Daisy Jasper. Aptly named this stone has surface texturing that resembles a flower. They have a very organic feel to them, perhaps a little reminiscent of wood. You'll also find variation in the exact color with some running far darker than other examples.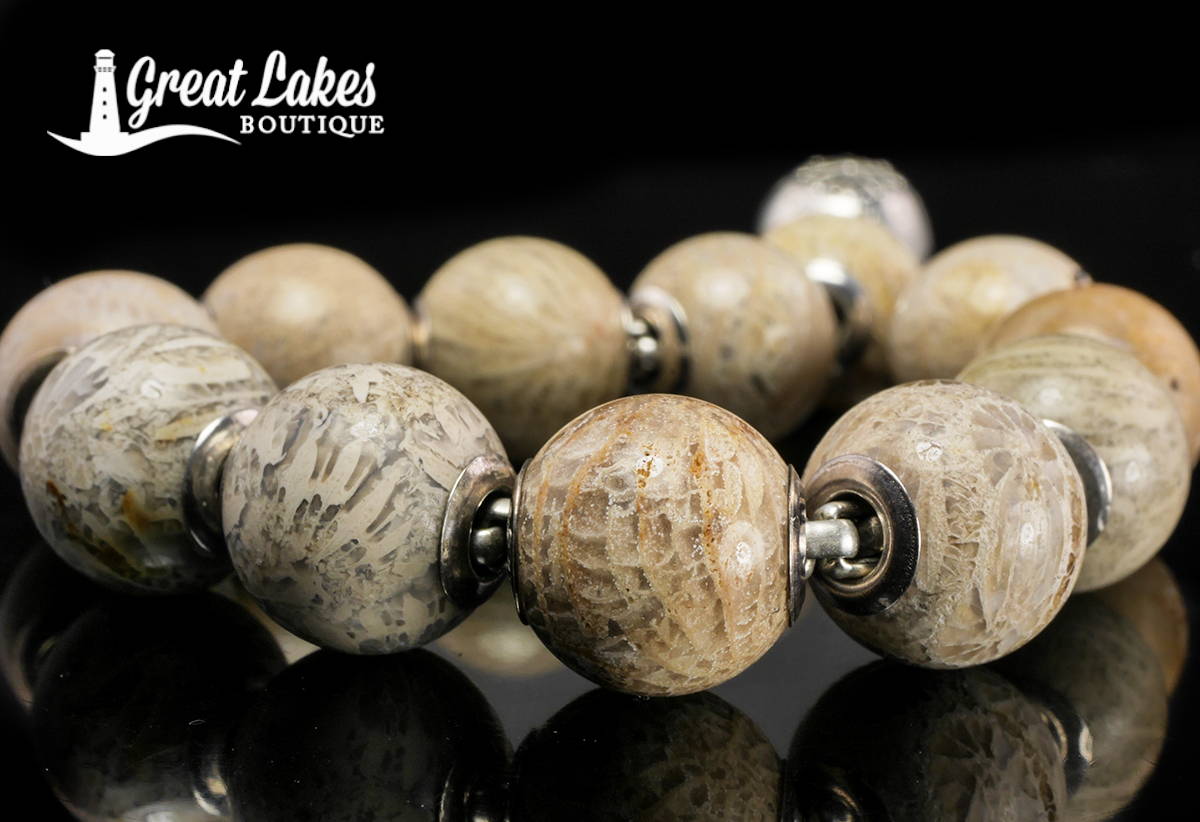 The Thomas Sabo Karma Blue Lace Chalcedony has the loveliest striations. It's a lovely shade, close to a periwinkle blue color.
This is a stone that will feel different based on how you style it. For spring and summer it feels light and breezy. Equally it would be the lovely basis for a winter bracelet too, particularly when teamed with some of the dazzling Thomas Sabo pave beads.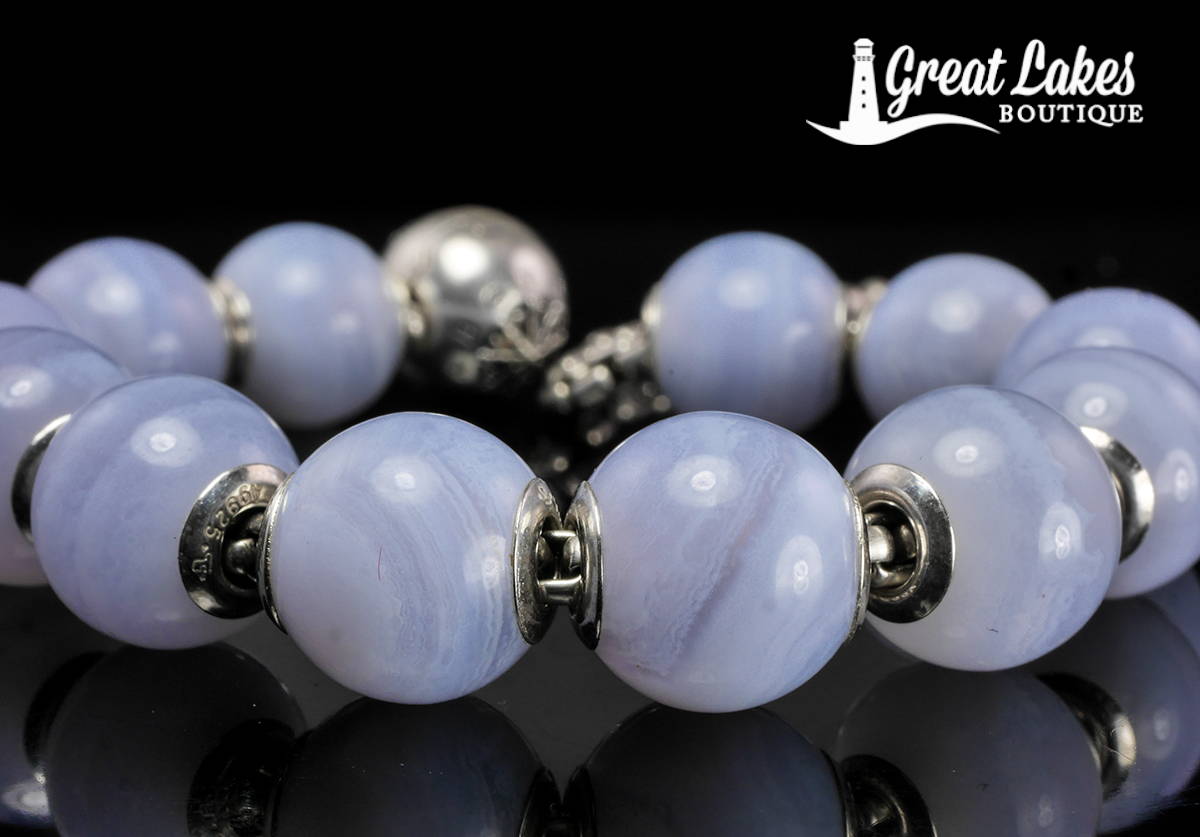 The heliotrope was a firm favorite from the start. Heliotrope is often referred to as blood stone though it usually has red or brown inclusions. We've seen no such inclusions in the stones we have received (and that could be deliberate.) Rather they're quite close to moss agate in both color and occasional translucency. These are lovely for spring but they do vary!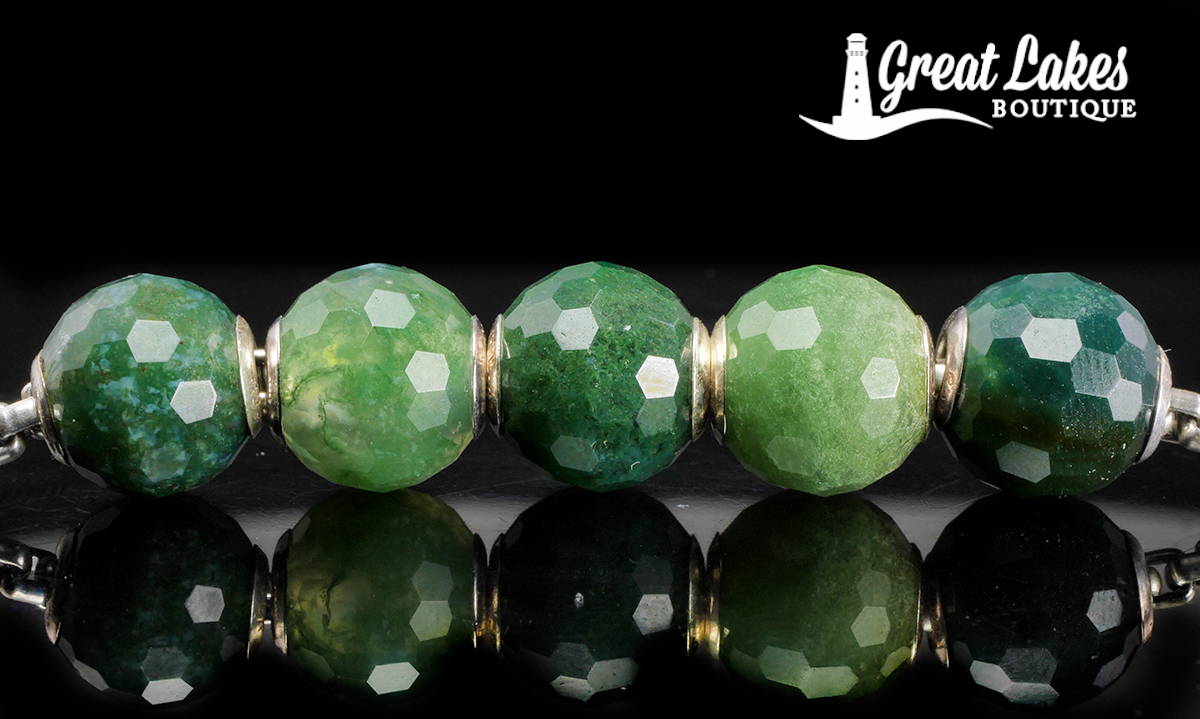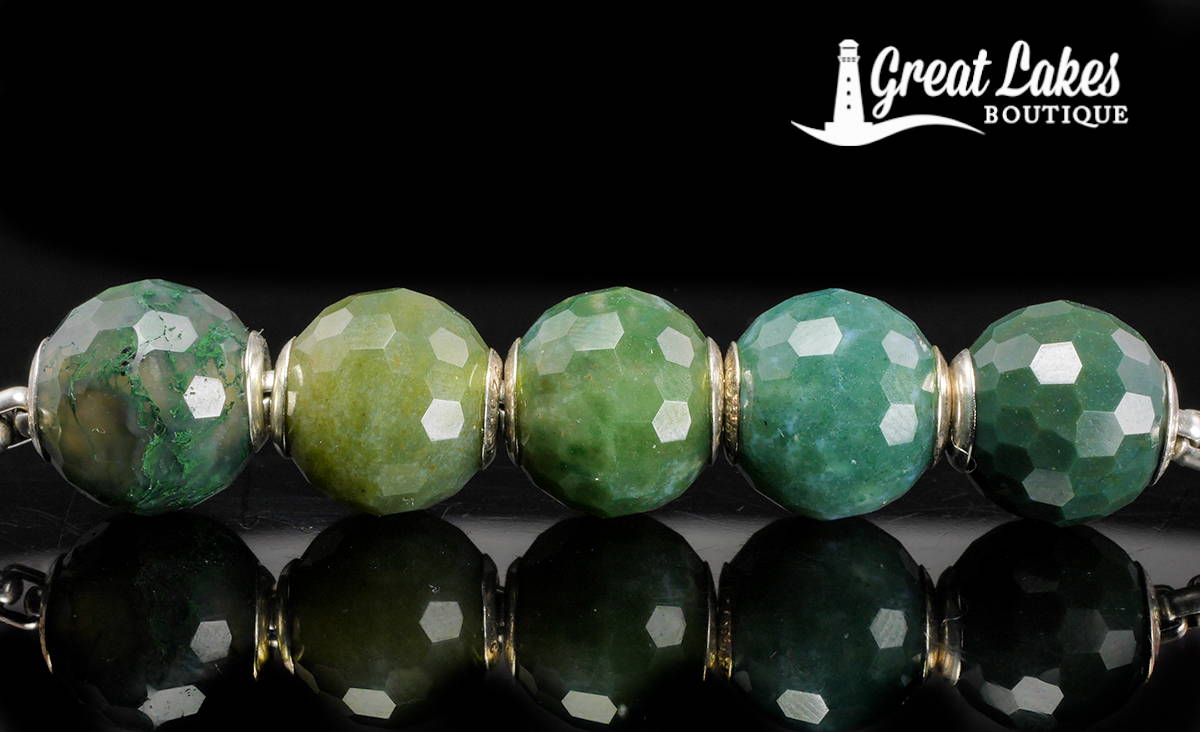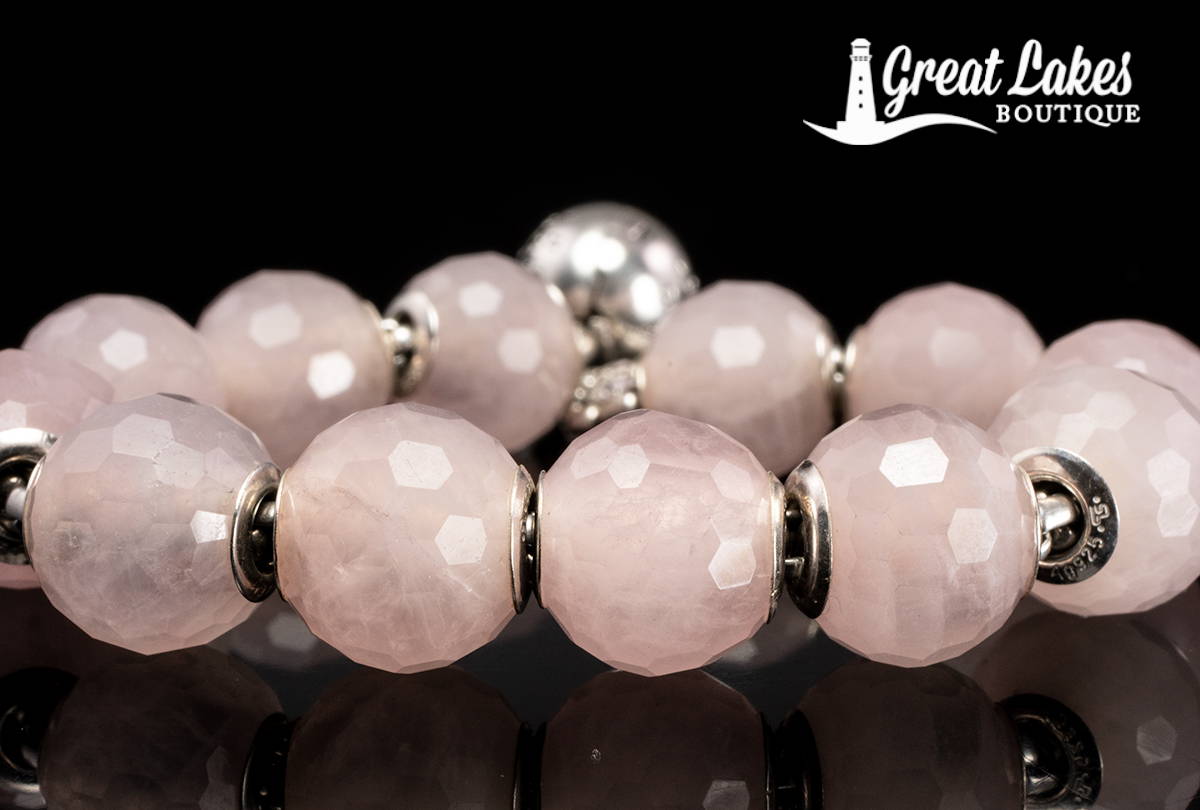 The rose quartz I'd already added to my own bracelet and they're so pretty for the spring. You'll notice a few have a kind of multi-shade look to them.
The facets on all of the Karma Beads stones are very neatly done and there's been no issues there at all.
The next two are actually carved which is unusual and gives quite a different vibe when compared to the most common faceting. To the left is a lapis and to the right a black onyx. These are a little larger and thus a little pricier than the other gemstones but still very reasonable.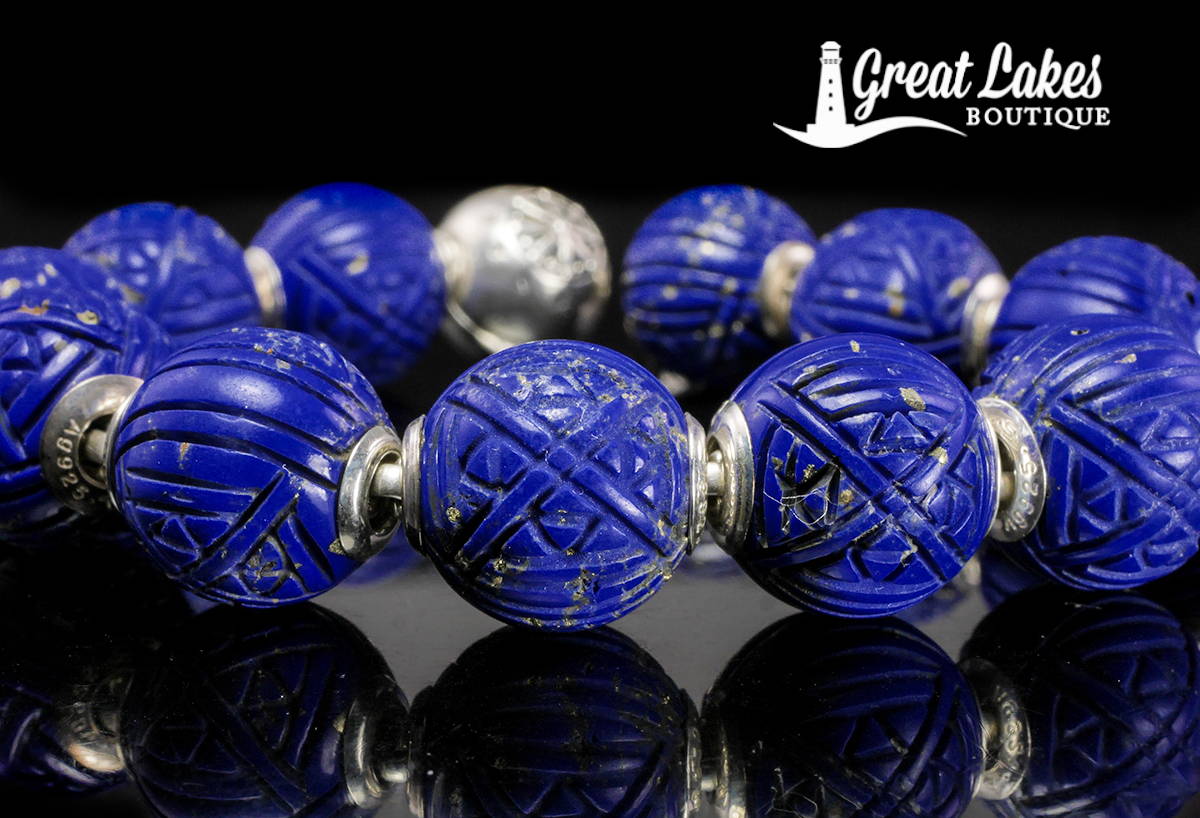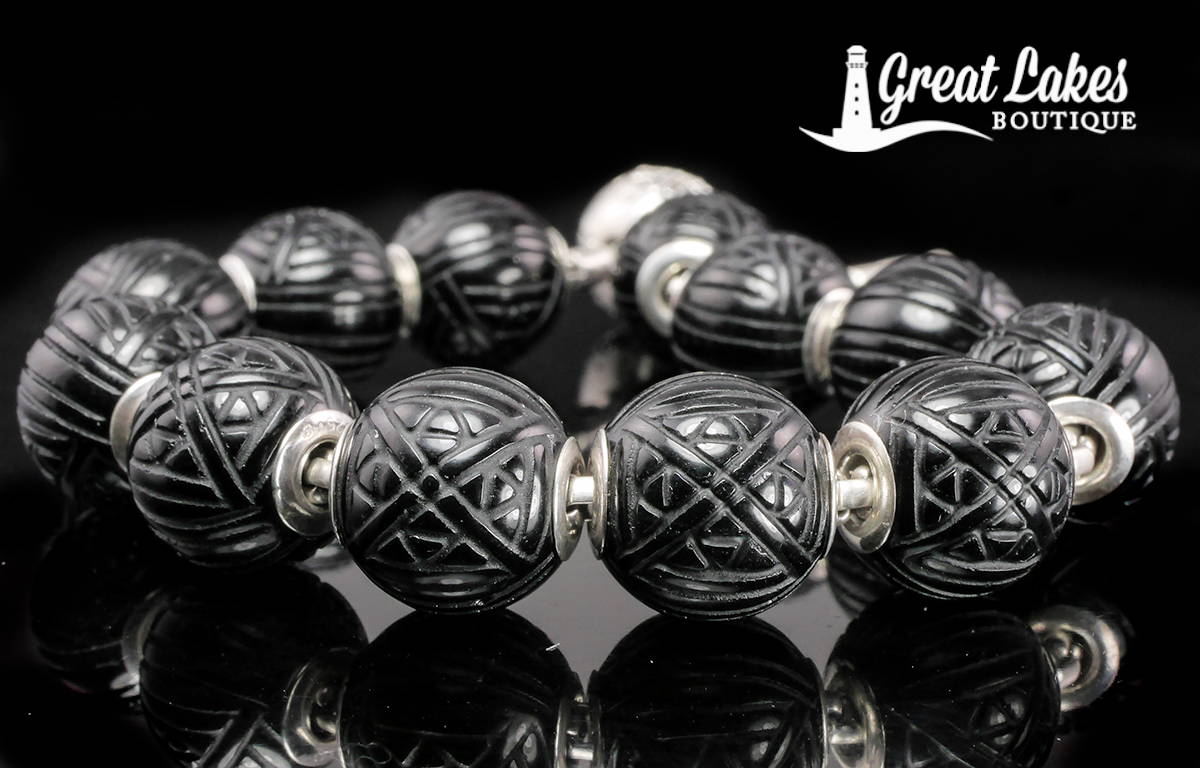 Sticking with the subject of lapis the smooth versions are so beautiful. Notice the bead at the forefront here has lovely darker, patchy markings. These would be perfect on night sky bracelets and I've been particularly impressed with these as it's not generally a stone I can get excited about.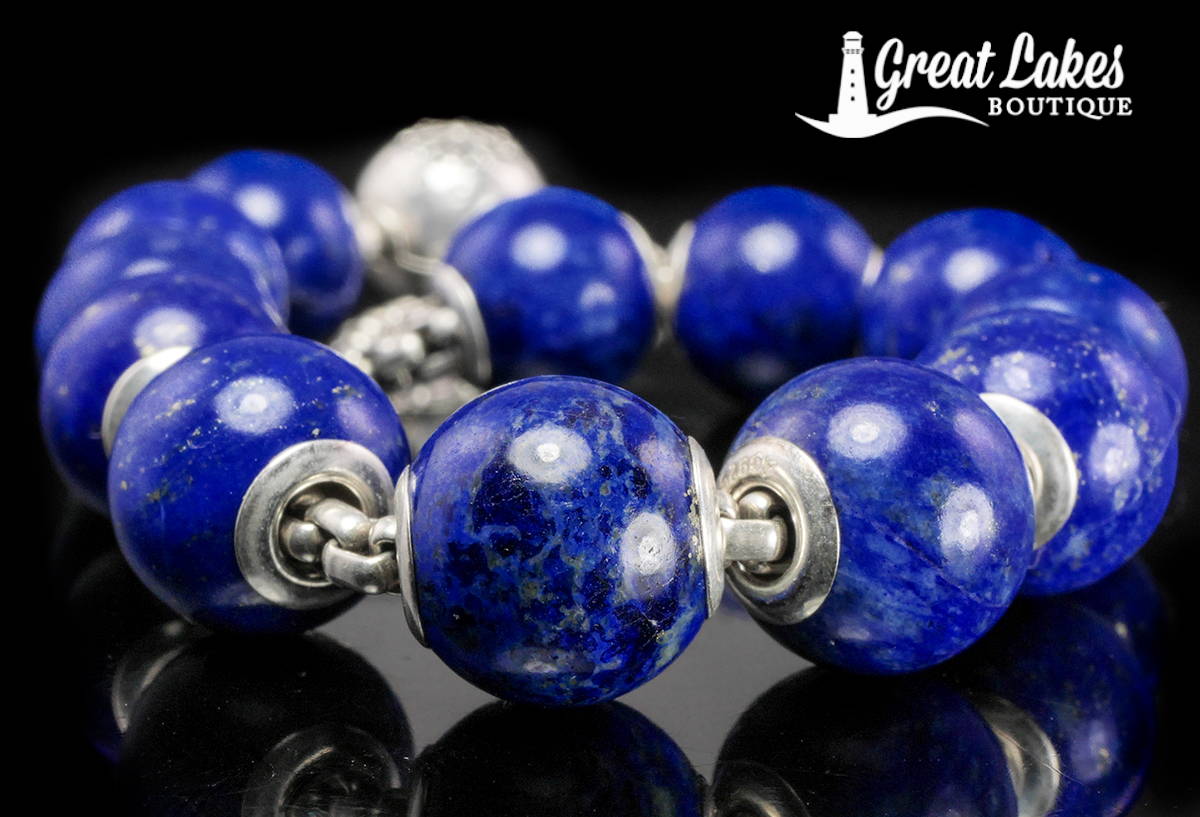 Lastly comes an agate and an aventurine. To the left is the Thomas Sabo Karma Beads Natural Agate and these vary a lot in color. There are some with quite orange tones where others are pale and more resemble a moonstone. Some have lovely striations in them, (note the bead just to the left of the center for an example.)
The second is the Thomas Sabo Karma Beads Red Aventurine. It has the color of a sunstone but without the gold pyrite inclusions. Again the exact shade varies from a deep blood orange to paler corals.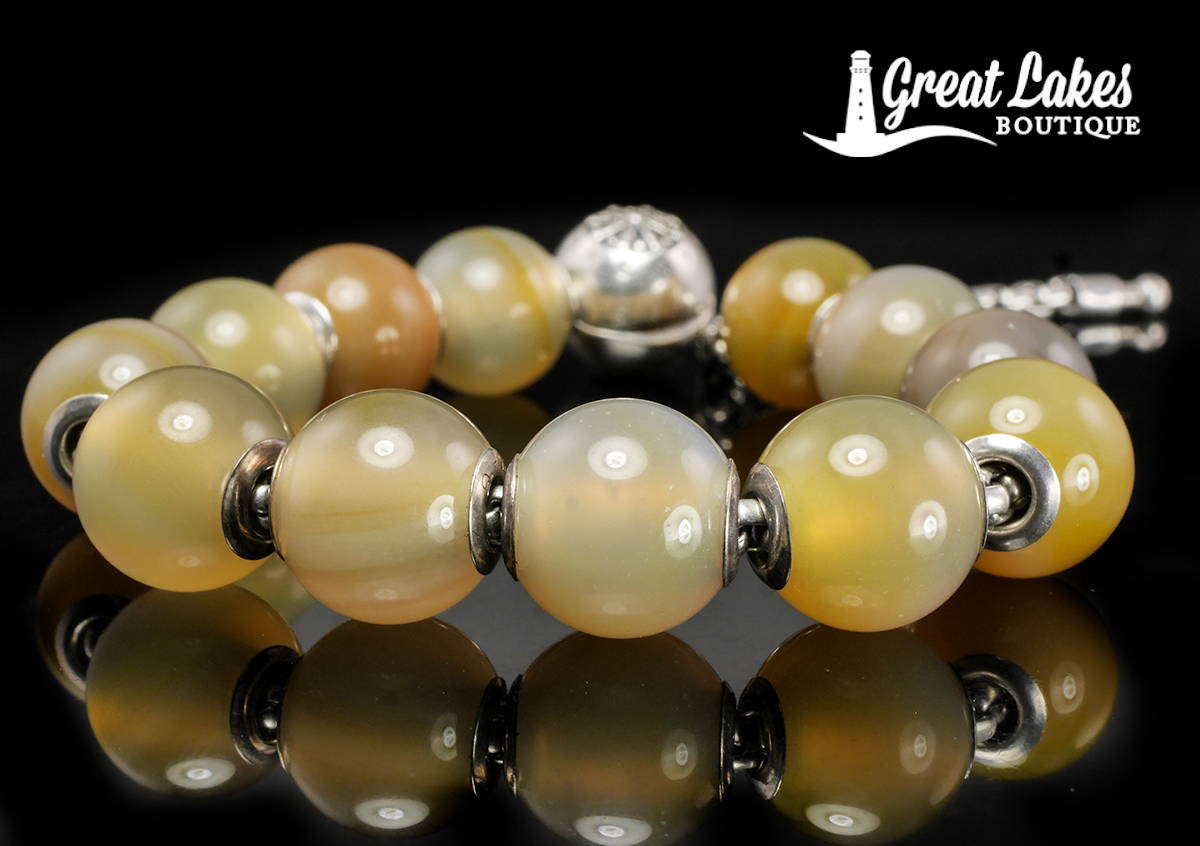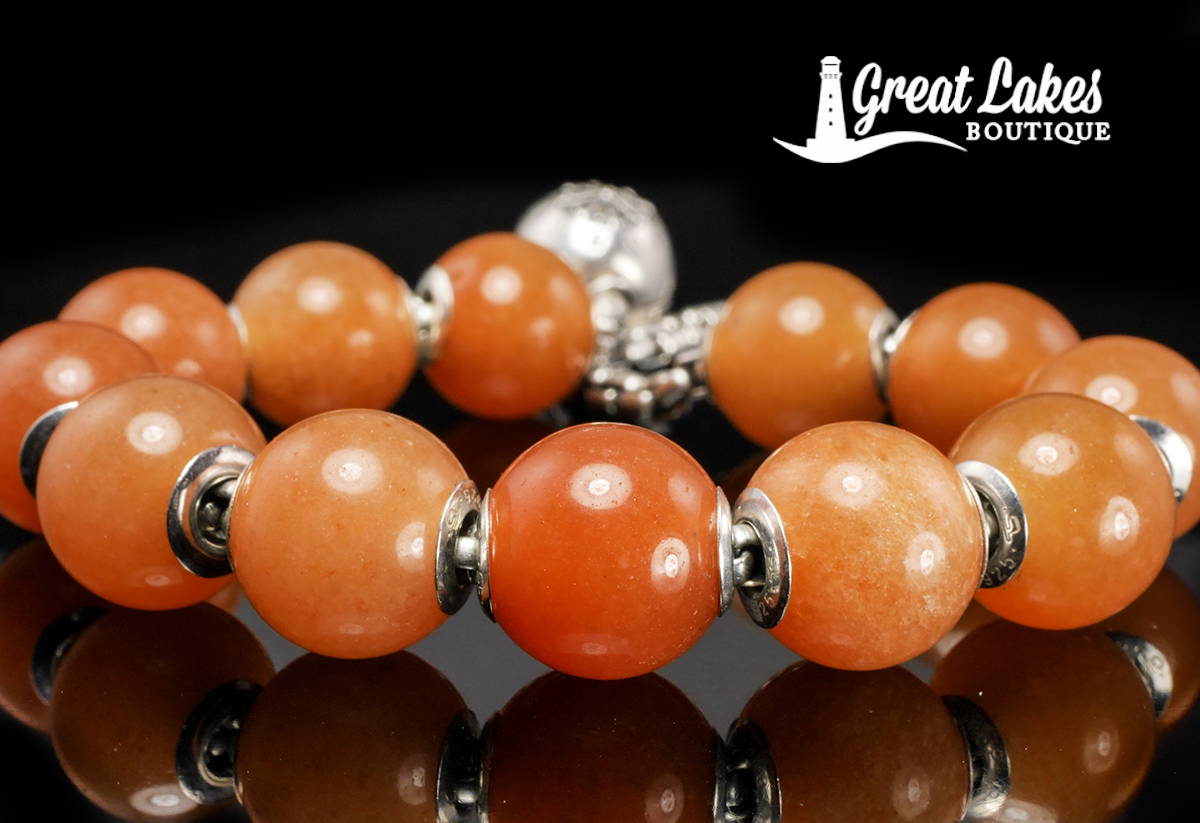 As a quick reminder Thomas Sabo Karma Beads need their own carriers. They have a very small core and are not compatible with any of our other charm bracelet brands. We understand that's an annoyance but both the bracelets and the bangles are well priced and we're confident that many of you will fall in love with this line.