This bead bracelet blog brings a little inspiration starring The Palace of Amber Spring 2021 Part II.
Last week saw the second part of The Palace of Amber Spring 2021 Collection make it's debut. It included another decorative core bead, a limited edition bangle, new bracelet and then both a stopper and a clip / stopper (we'll come to that in a moment.) Where the earlier pieces were a little more subtle in their colors and focused on the early season, this time you'll find bolder shades and overt spring motifs creeping into the mix.
The Palace of Amber Lucky Clover Clip & Stopper is one of the new decorative pieces and following the recent trend from this brand, it's a multi-use piece.
It features an emerald stone making it a very seasonal focal but the design acts as both a stopper and a clip, depending on the type of bracelet or bangle you have.
For those of you with threaded style bracelets such as the older Pandora designs, this piece will clip over the threads and sit tight. On smoother bracelets or bangles, it has silicone inside and sits as a stopper. (The only exception is the Thomas Sabo Karma Beads carriers which are far narrower.)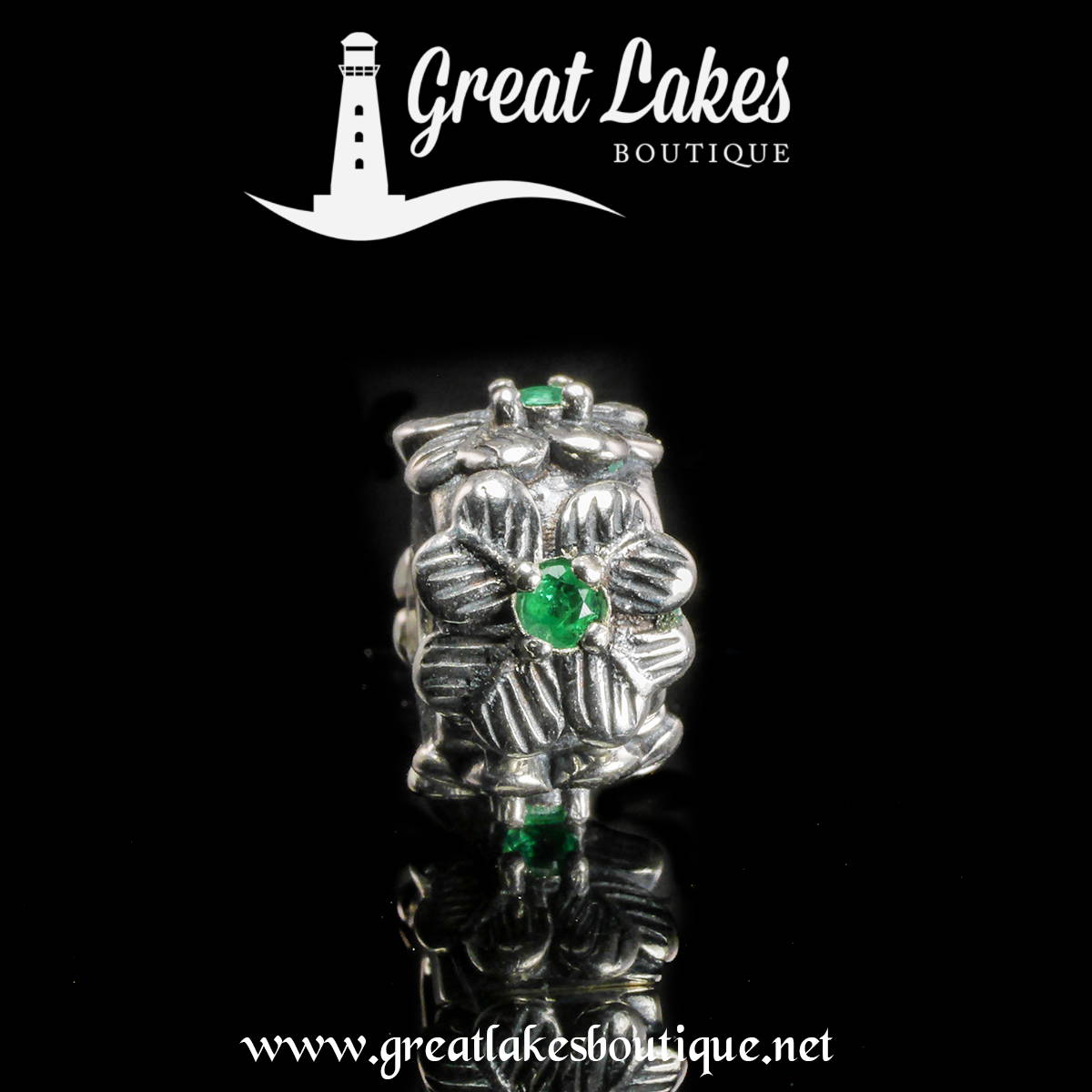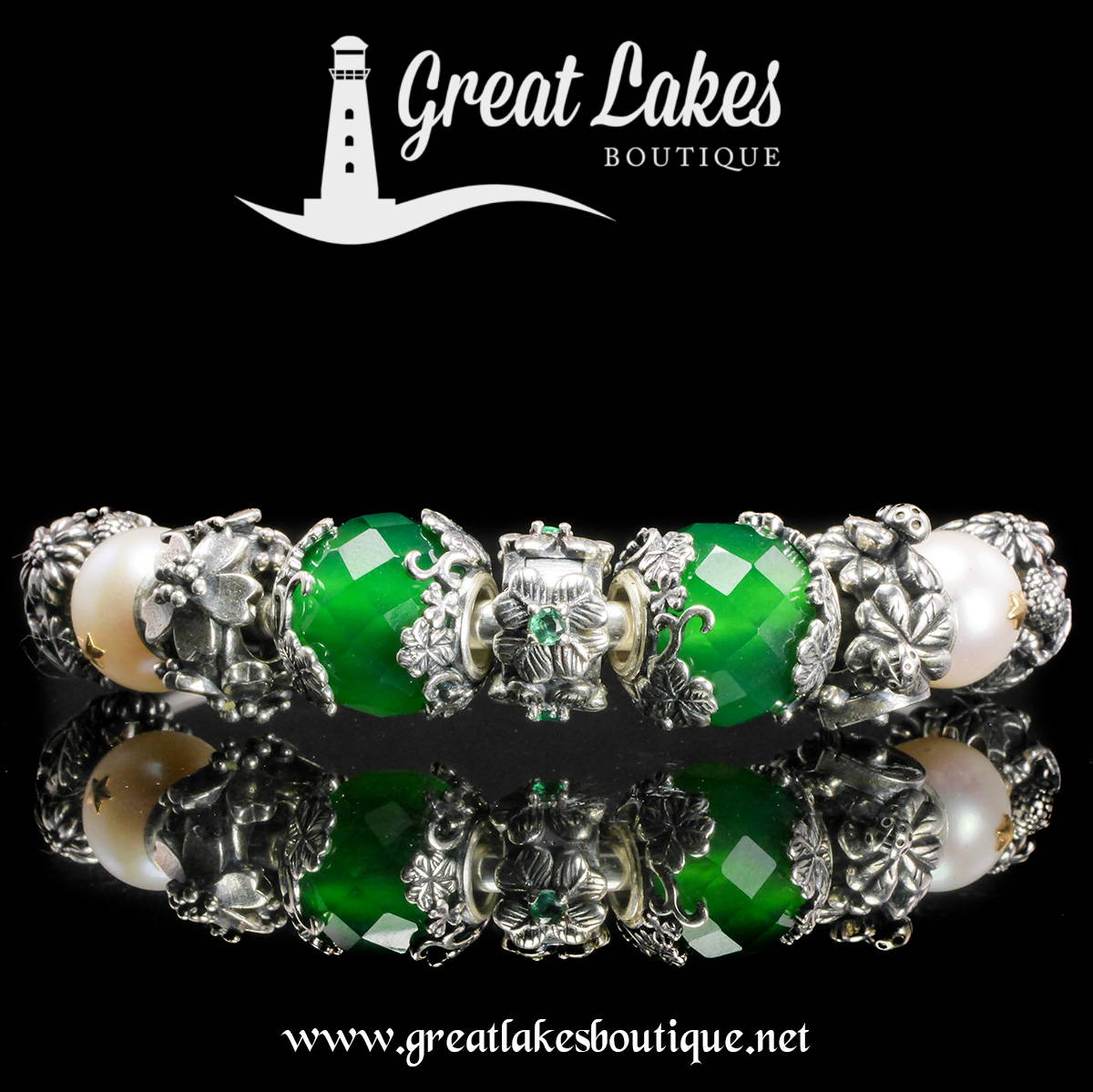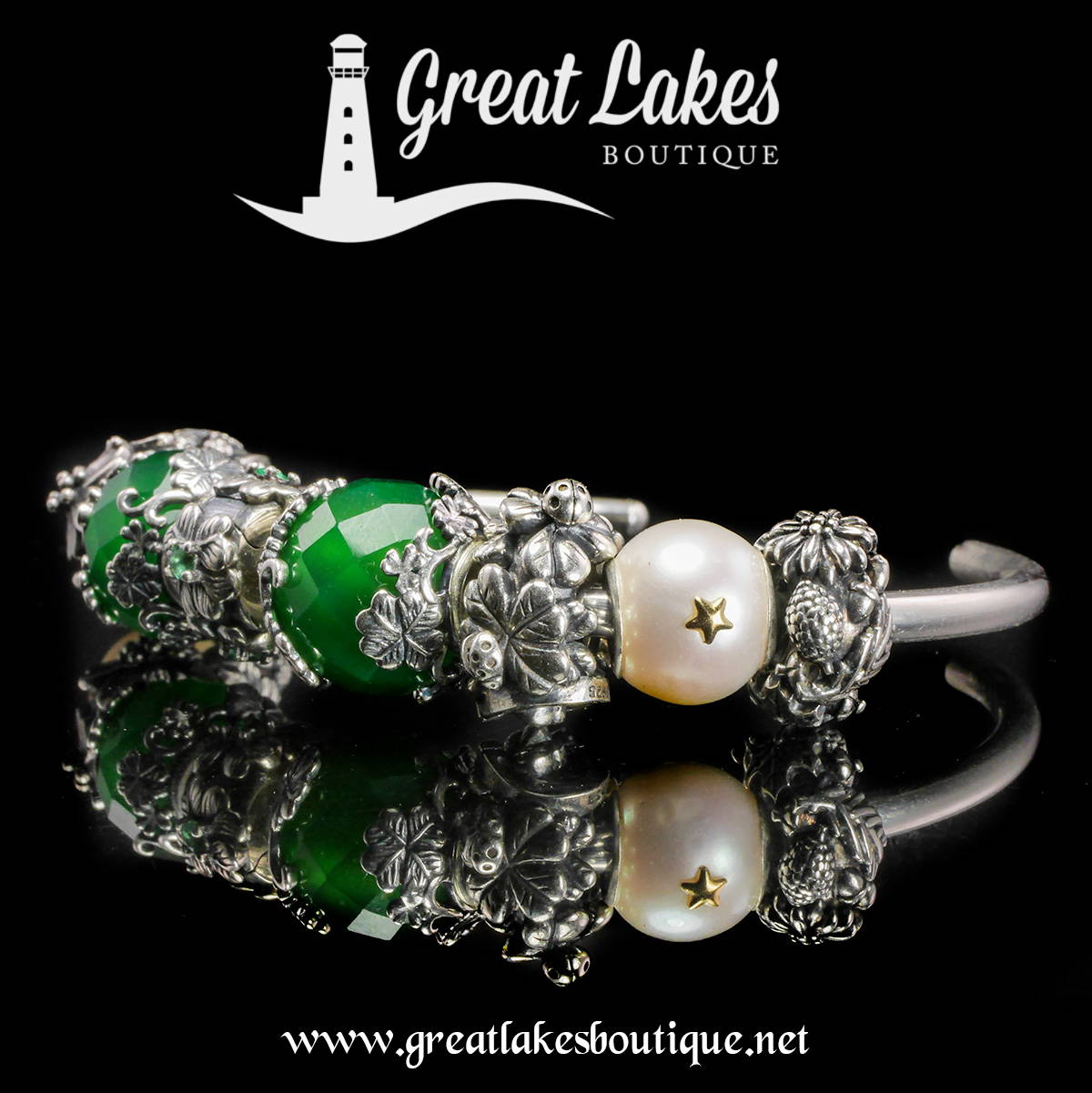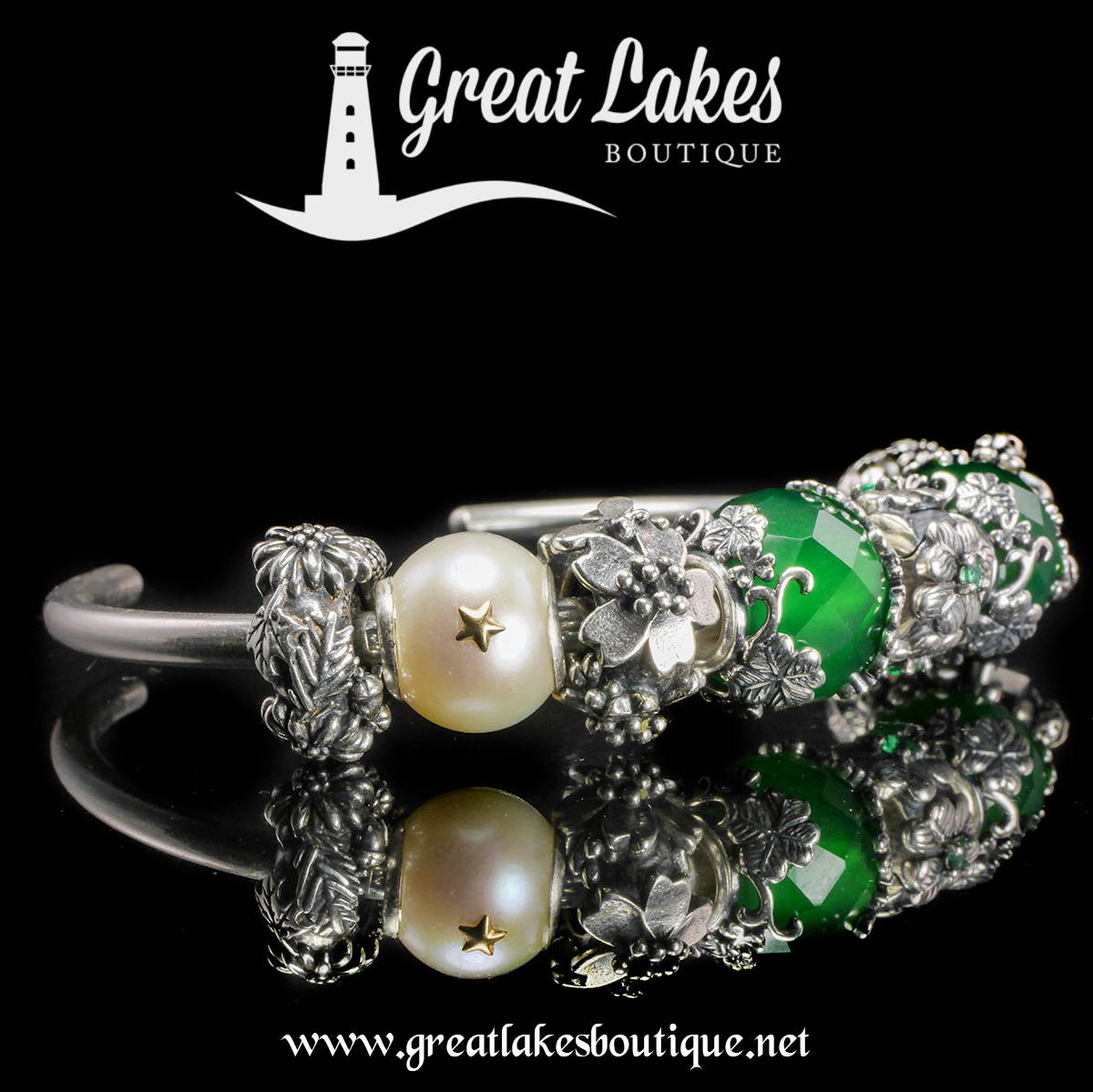 I've added a second bangle which uses The Palace of Amber Sweet Valentino with Green Aventurine. These launched for Valentine's Day / spring and use a rose and bow pattern on the core. You can see here how the two compare and complement each other in color.
The glass is our exclusive Winter Rose with the decorative core and this whole release ties together so beautifully. Each piece builds on the previous for this really fresh feeling spring look.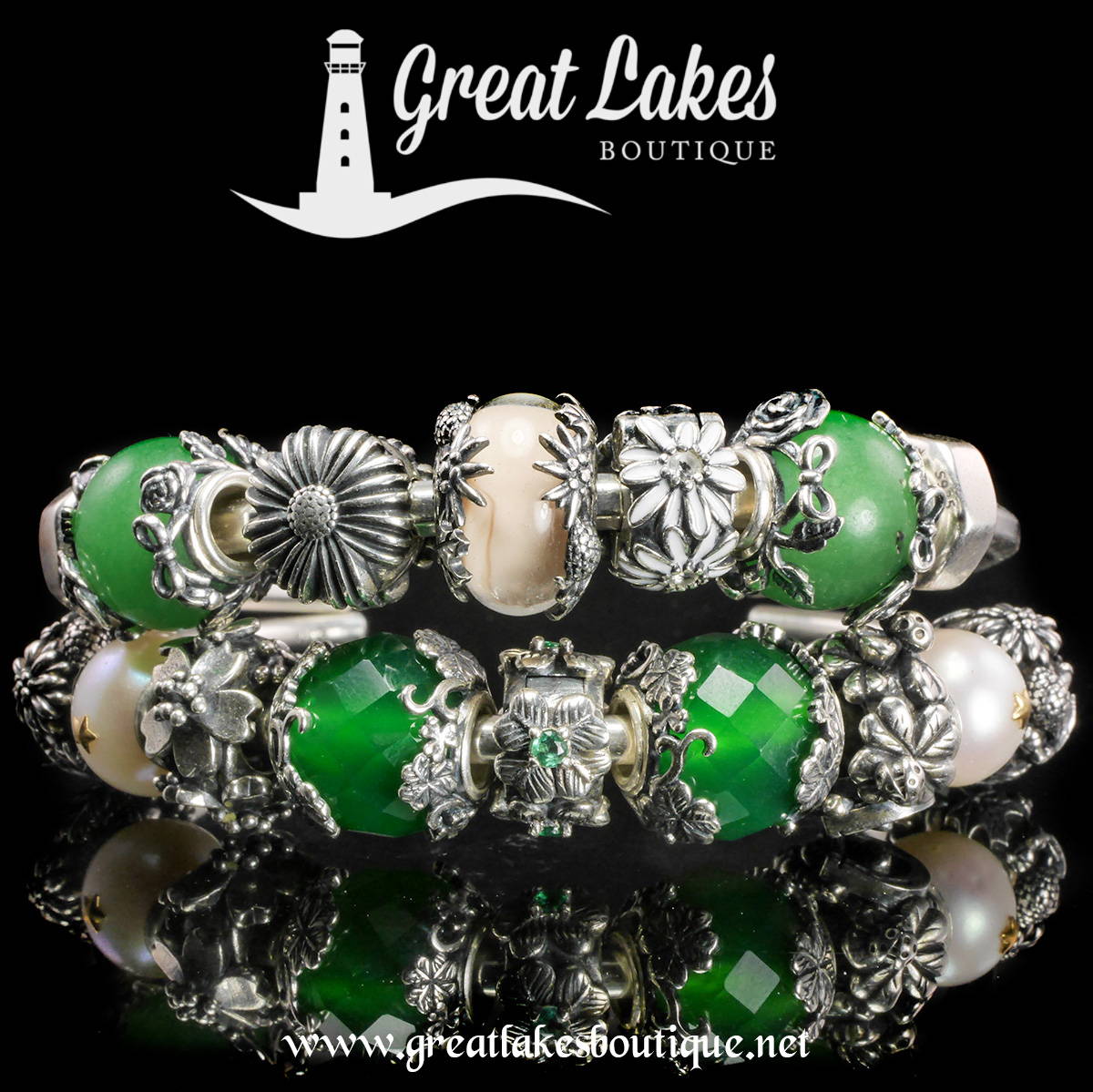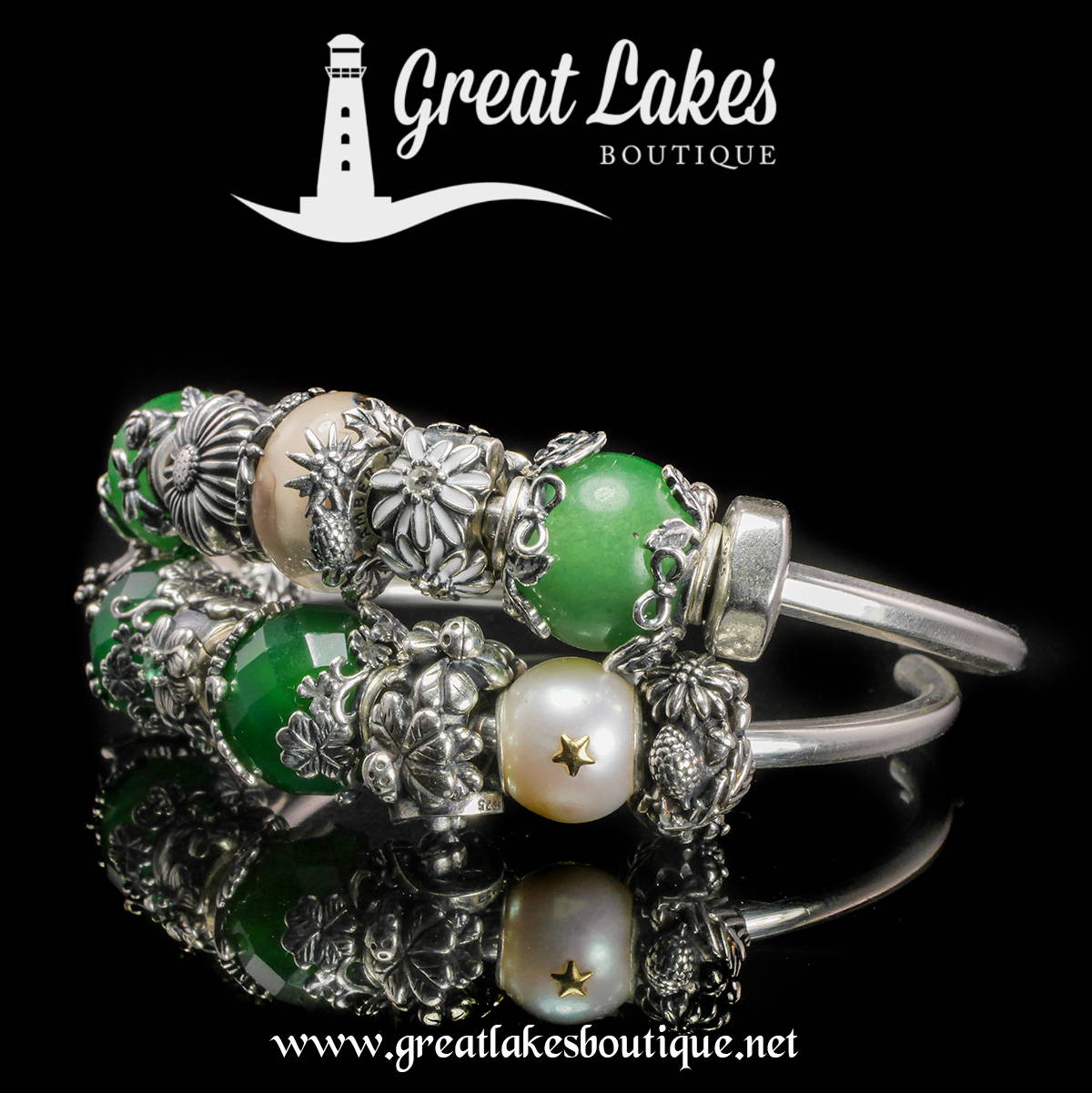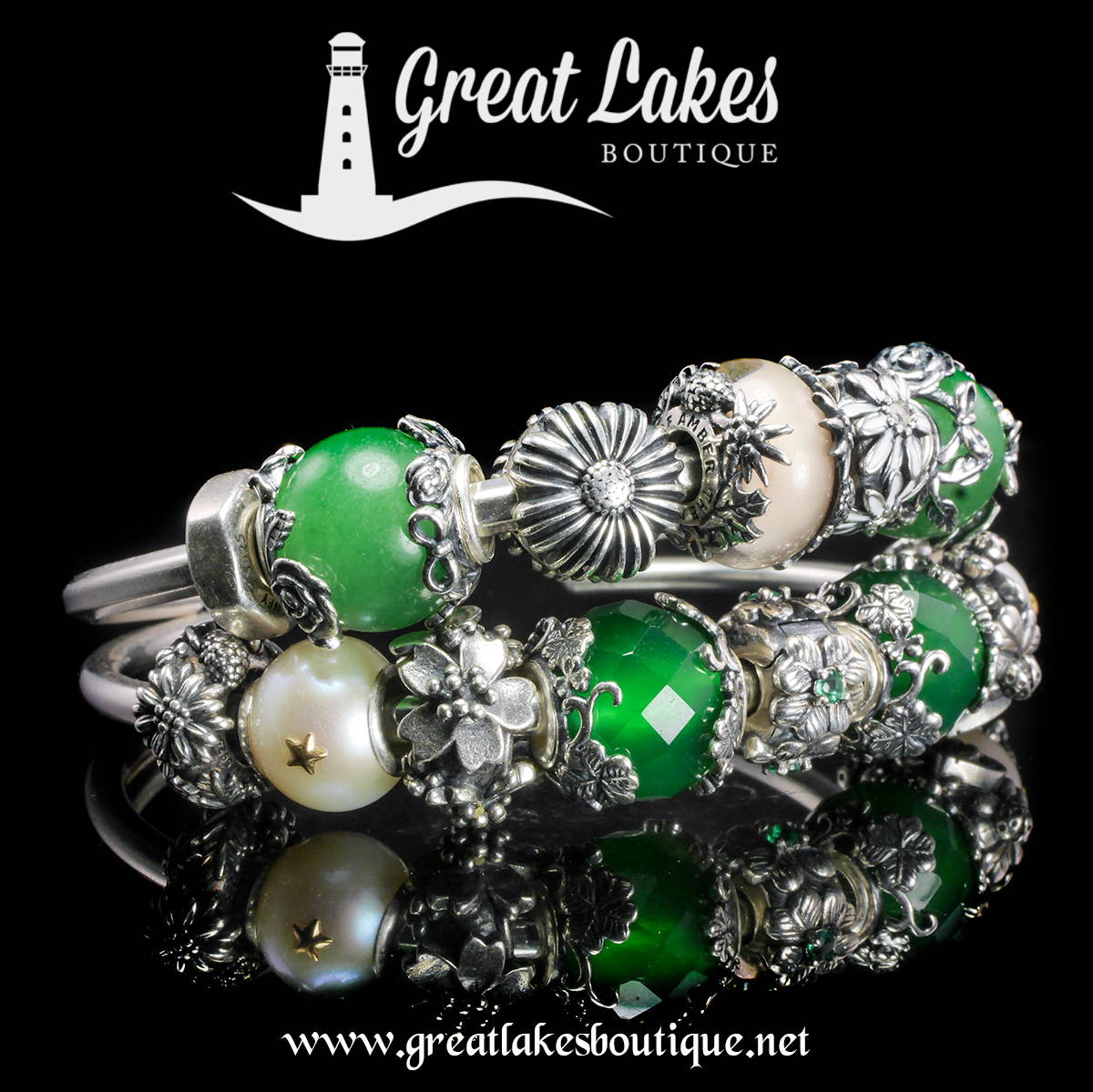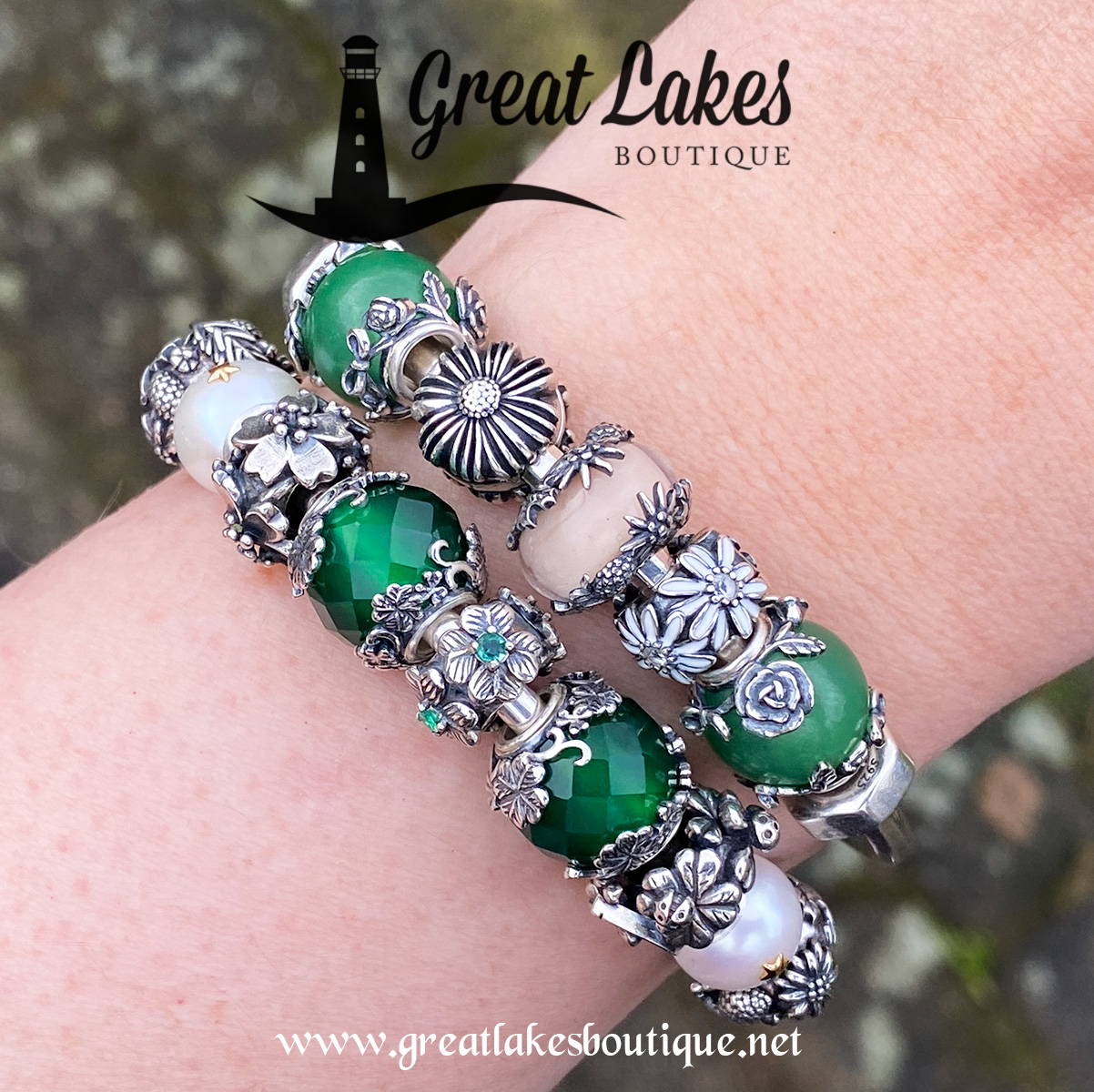 Finally here's that combination in the daylight. It's worth noting here that all of the decorative silver pieces are either clips, stoppers or both and I'm loving the versatility this brings to creations.
For anyone new to The Palace of Amber, this brand use universal cores so they're compatible with all major bead bracelet brands and that means all of the bracelets on our website. The bangles used here are the brand's own Hexagonal Bangle.