This bead bracelet blog brings inspiration for The Palace of Amber Star Flower, new and limited edition for fall 2020.
Today sees the first day of our Bead Bash on the Lake Halloween After Party and there's a lot of new releases to look forward to. For those of you who adore the fall season, there are some fabulous seasonal designs making their debut this weekend.
The first of those is The Palace of Amber Star Flower and this glass bead is limited to just 99 pieces globally.
Star Flower is designed for October, the most beautiful of months.
This bead has a black base with a swirling, coffee colored design. At the surface float vibrant, pumpkin shaded flowers, each with a CZ nestled directly in the center.
It's an incredibly striking glass and so pretty for this time of year.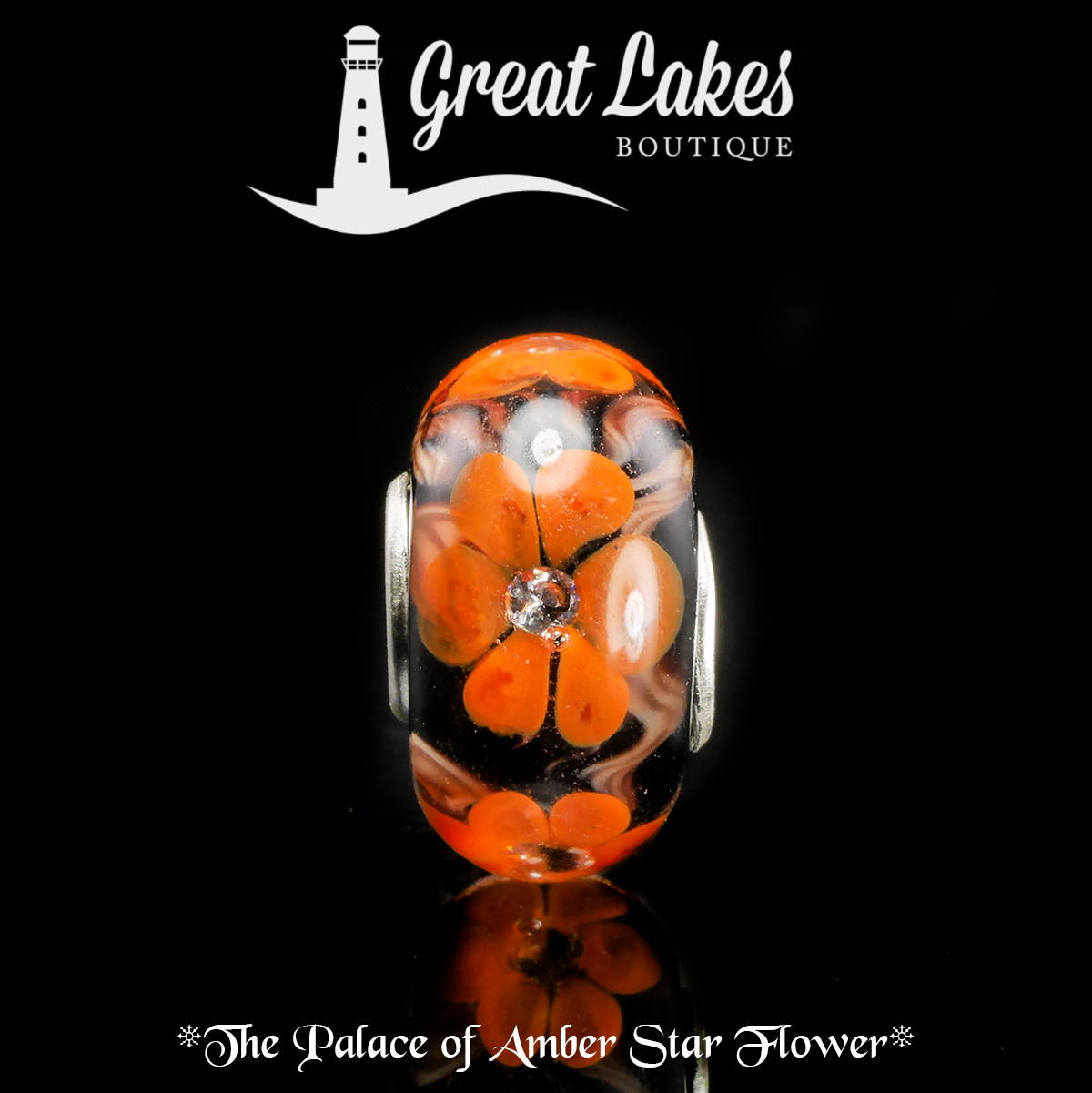 When it came to styling this bead, the most important factor was finding strongly themed silvers. Featured here is the Redbalifrog Christmas Wreath. Although it did launch for the festive season many years ago, fall wreaths have grown hugely in popularity over recent years so this bead actually has a lot of versatility.
The Redbalifrog Green Man and Green Goddess are used to represent the fall season and what will soon be those darker winter months.
The stones are The Palace of Amber Round Faceted Tiger Eyes but there's a lot of stone choices that could work here. Trollbeads Gold Spacers are perfect for adding a little warmth without breaking the bank.