It's been an exciting release for fans of The Palace of Amber with multiple new releases. It's continuing today with the newest glass design.
The Palace of Amber Te Rere is now available on the website with a retail price of $38.
It's a creamy white glass with a vibrant feather detail. The feather is best described as a peacock feather with that lovely focal eye.The colors are perfect for the summer though I do hope we see a fall rendition with an ombre pumpkin colour.
The size is comparable to the brand's gemstones so Trollbeads collectors will find them a similar height to Trollbeads glass but a little chunkier in the width.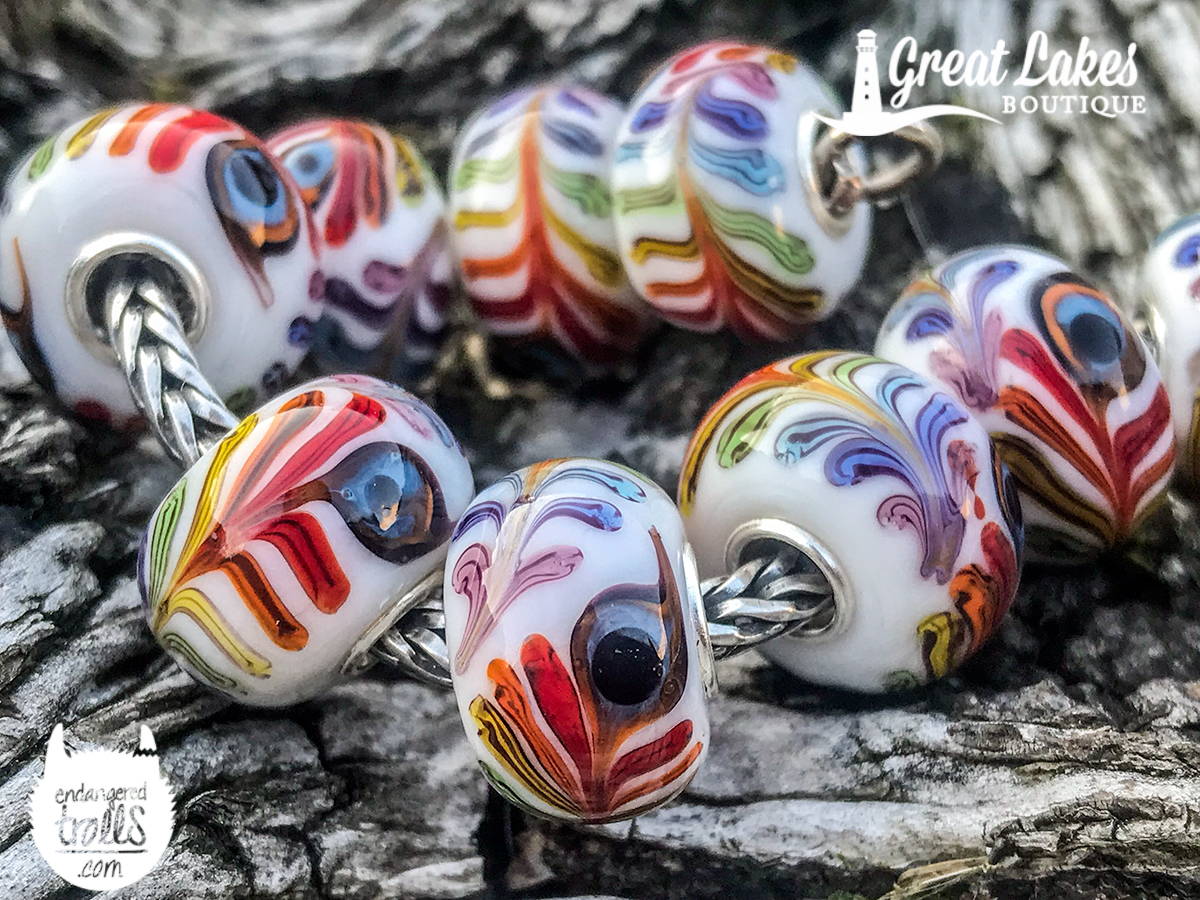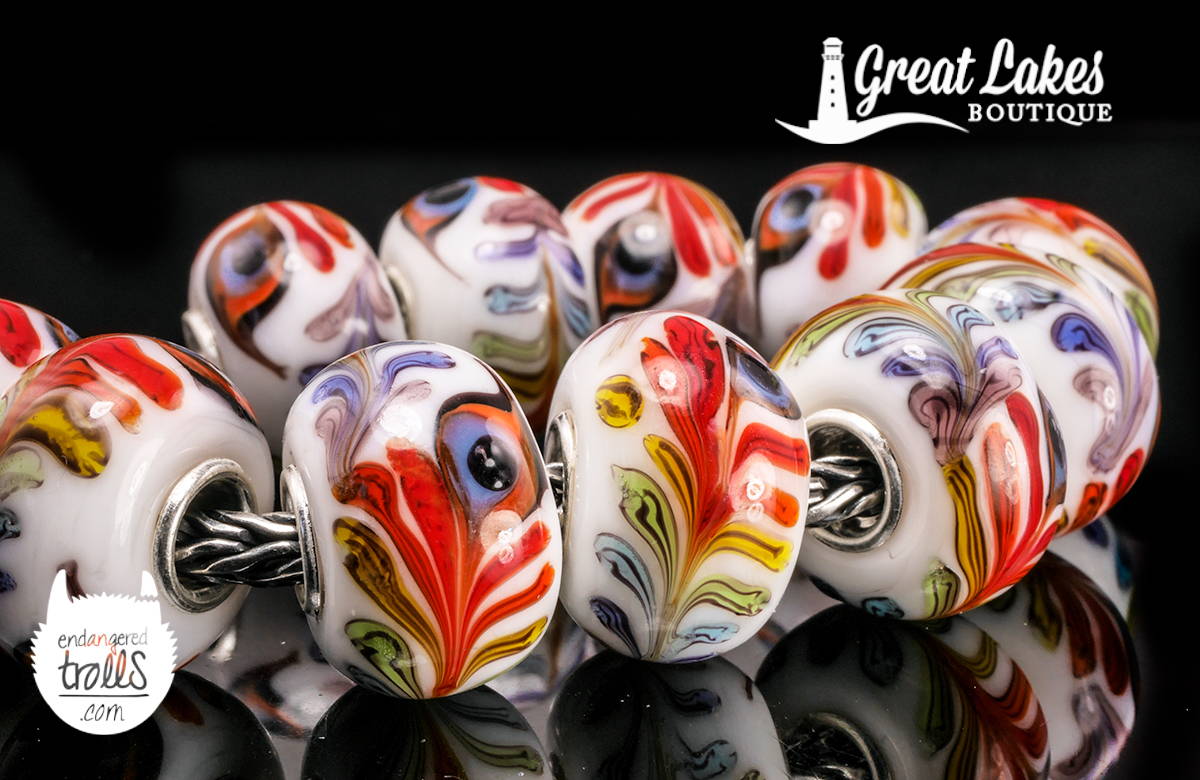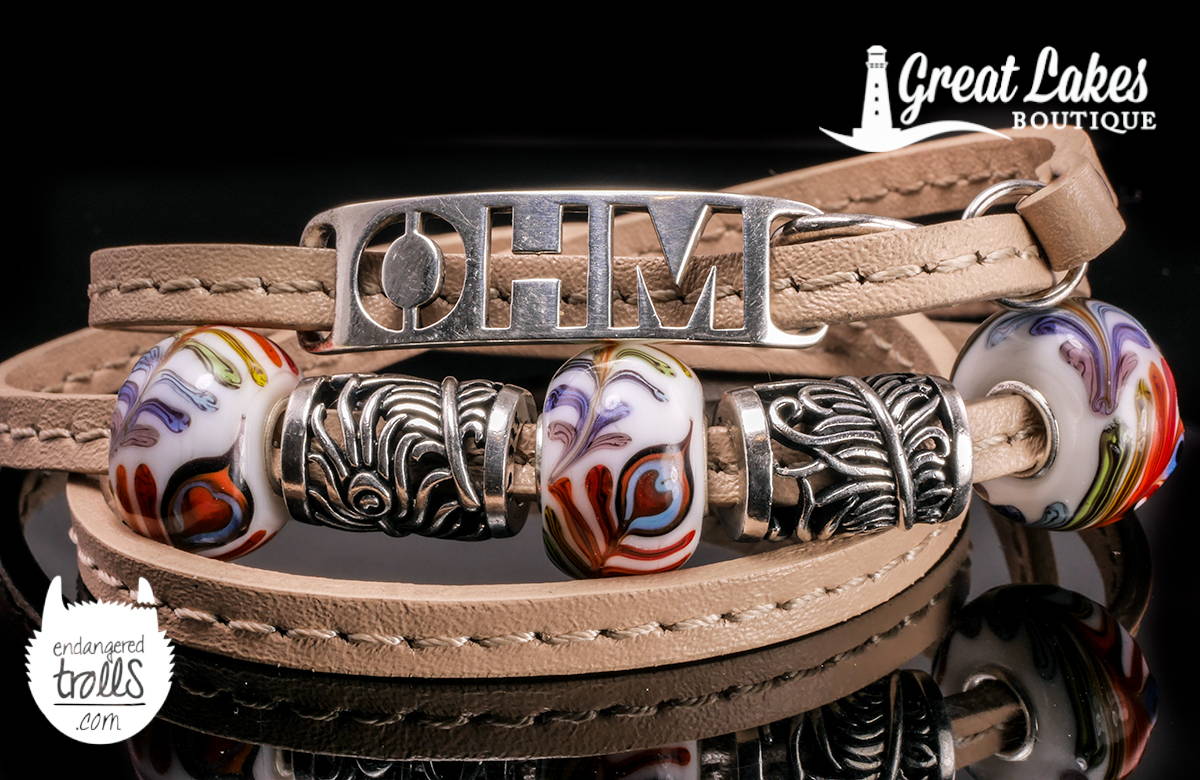 I put together this super simple bracelet combination based on the Ohm Beads Whip. The silver are of course the Redbalifrog Peacock Wrapped Feathers which are an all time favorite design from this brand.
It's a great lightweight combination for the summer months with a real bohemian flair to it.