The Palace of Amber Tuan Tuan debuted as part of the Panda in a Bamboo Forest pendant sets. Each set featured the carved agate Tuan Tuan panda and the intricate Bamboo Forest silver frame. They're one of the most unusual necklace sets I've seen and proved incredibly popular. There's now only a few remaining on our website and I wanted to share a little inspiration for bracelet styling.
These sets were obviously designed for necklaces in the way they are cored. They're super simple to style this way and my preferred chain is the Trollbeads Fantasy Necklace with Malachite.
The additional malachites here are from The Palace of Amber which have a larger size and different cut to the Trollbeads faceted gemstones.
For those who love the malachite, we currently have stock of both the Trollbeads original version, the new go round version and then The Palace of Amber stones too so there's quite a selection available from live images.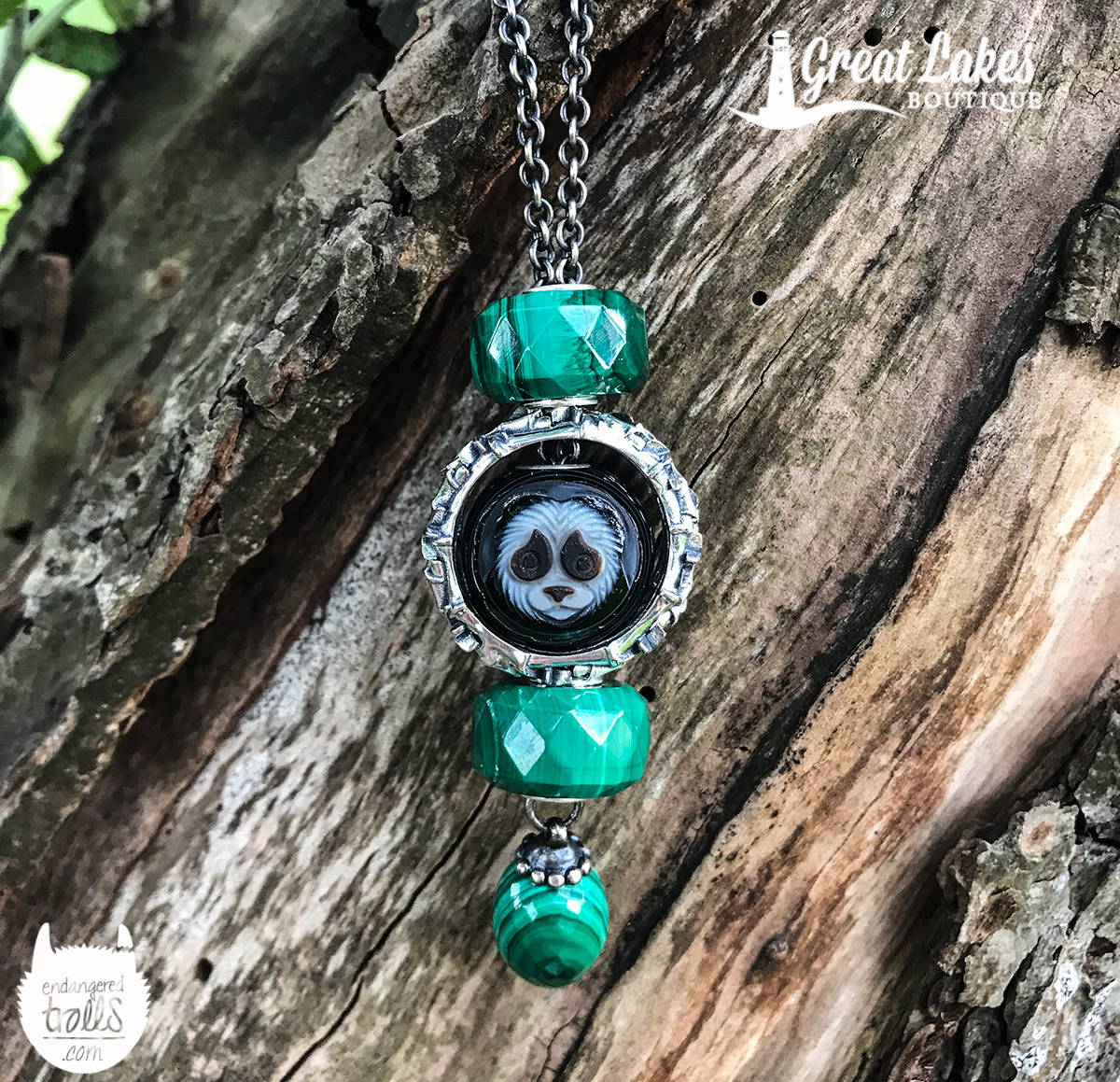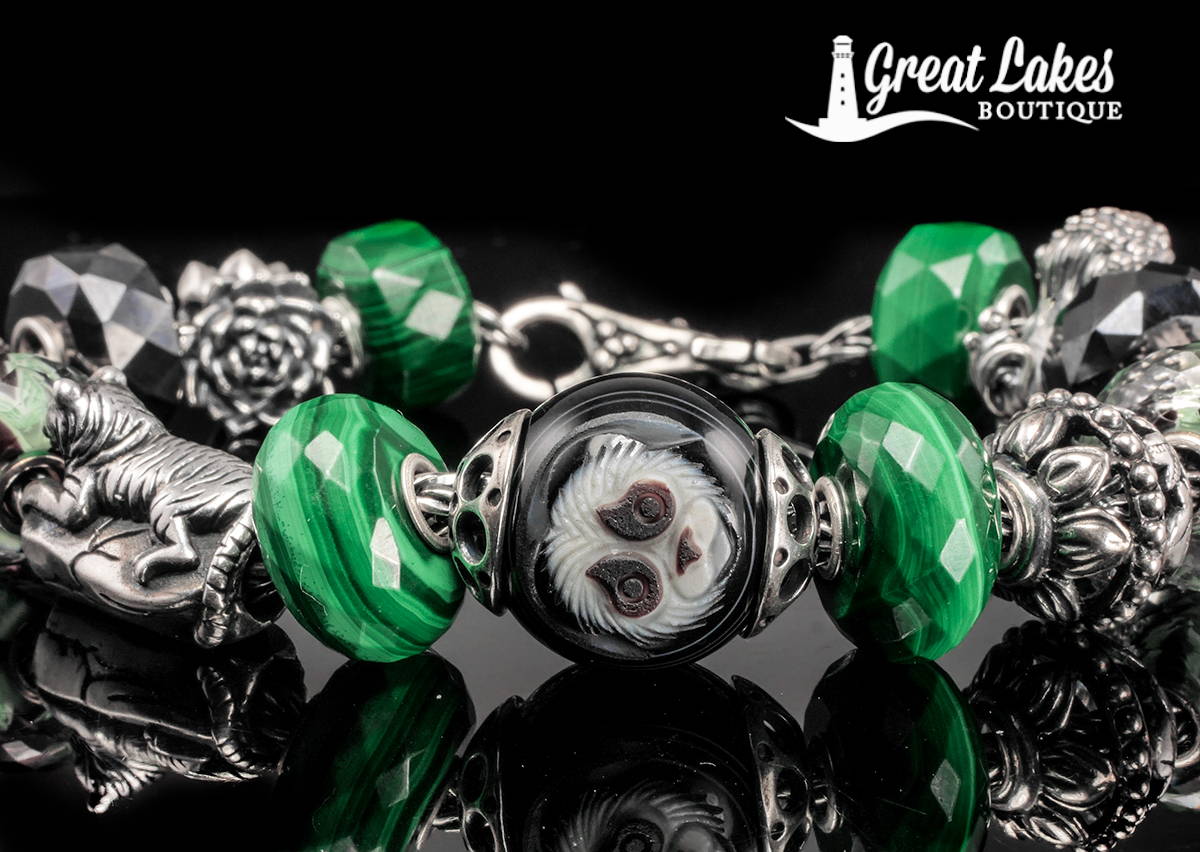 What about the bracelet wearers? Fantasy necklaces are actually very comfortable for the summer when the temperatures get high. Not having much on your wrists can be such a blessing though I don't find bangles uncomfortable. Nevertheless many of you are bracelet enthusiasts regardless (and you have my respect!)
The Tuan Tuan agate is a good sized focal for a bracelet. To the left I've framed it with the Trollbeads Sea Shore silvers which are perfect for drawing attention to one bead.
The Redbalifrog Tiger is included as he fits so well with the theme and is such a beautifully realistic bead.
There's also a couple of the Trollbeads Wild Jungle faceted glass which I think are perfect for this style of forest themed bracelet.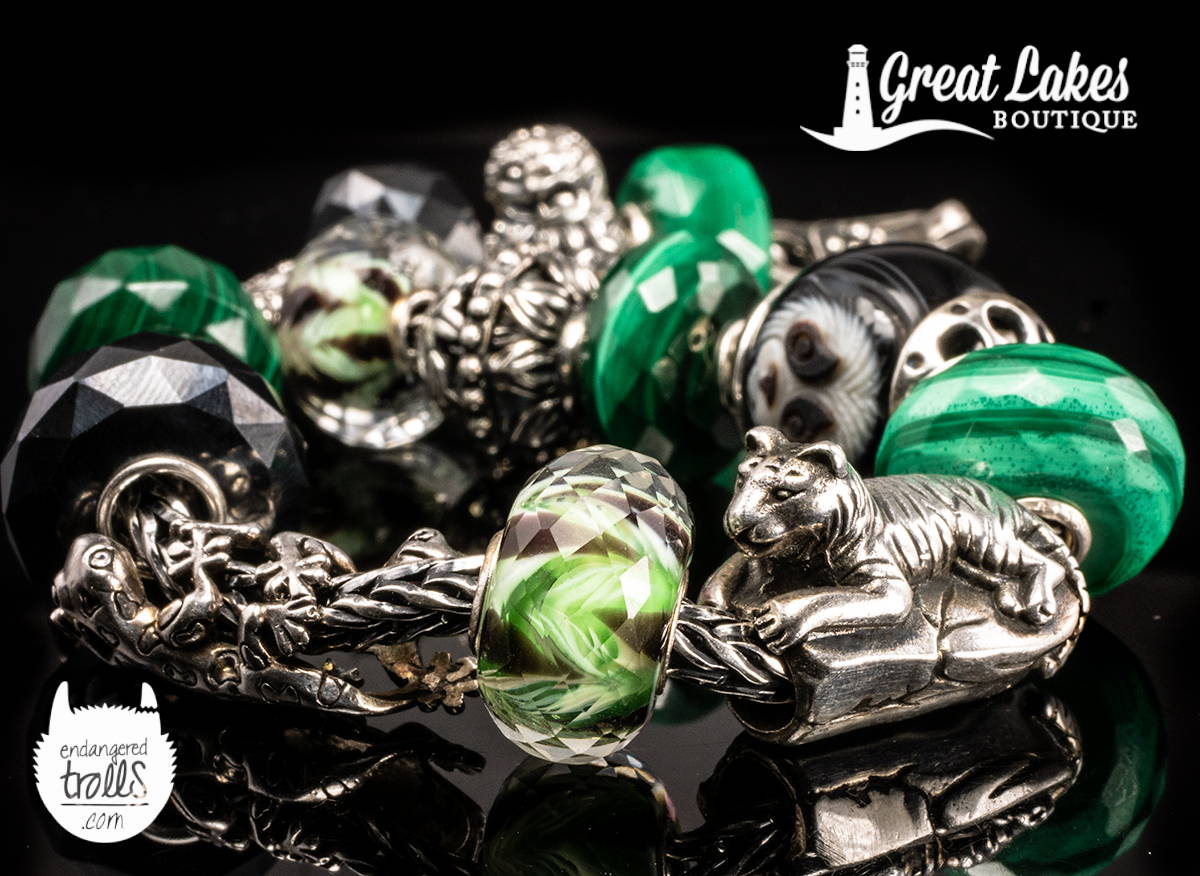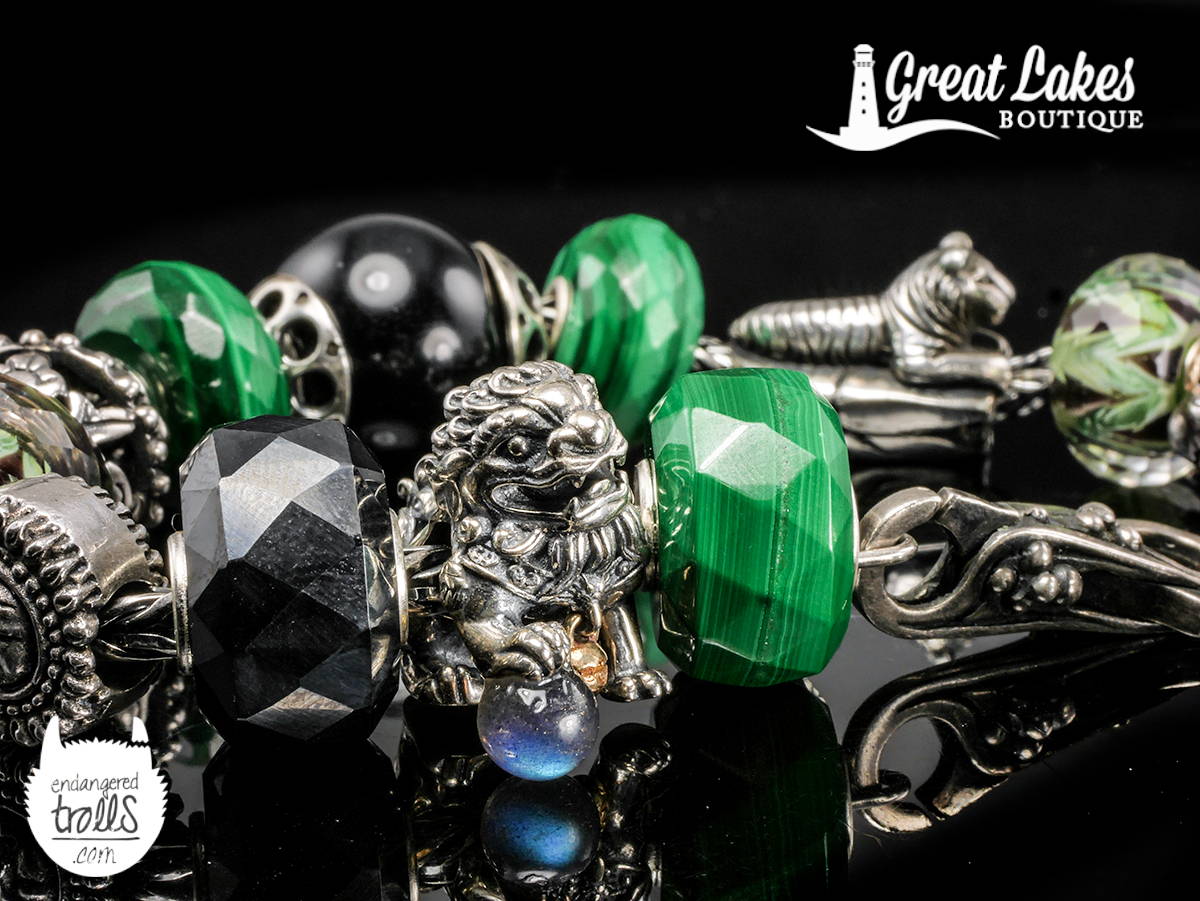 Another of my favourite beads included is The Palace of Amber Oriental Lion. The detailing on the silver of these beads is incredible but again please be aware that we're now very low on stock (and there won't be restocks.)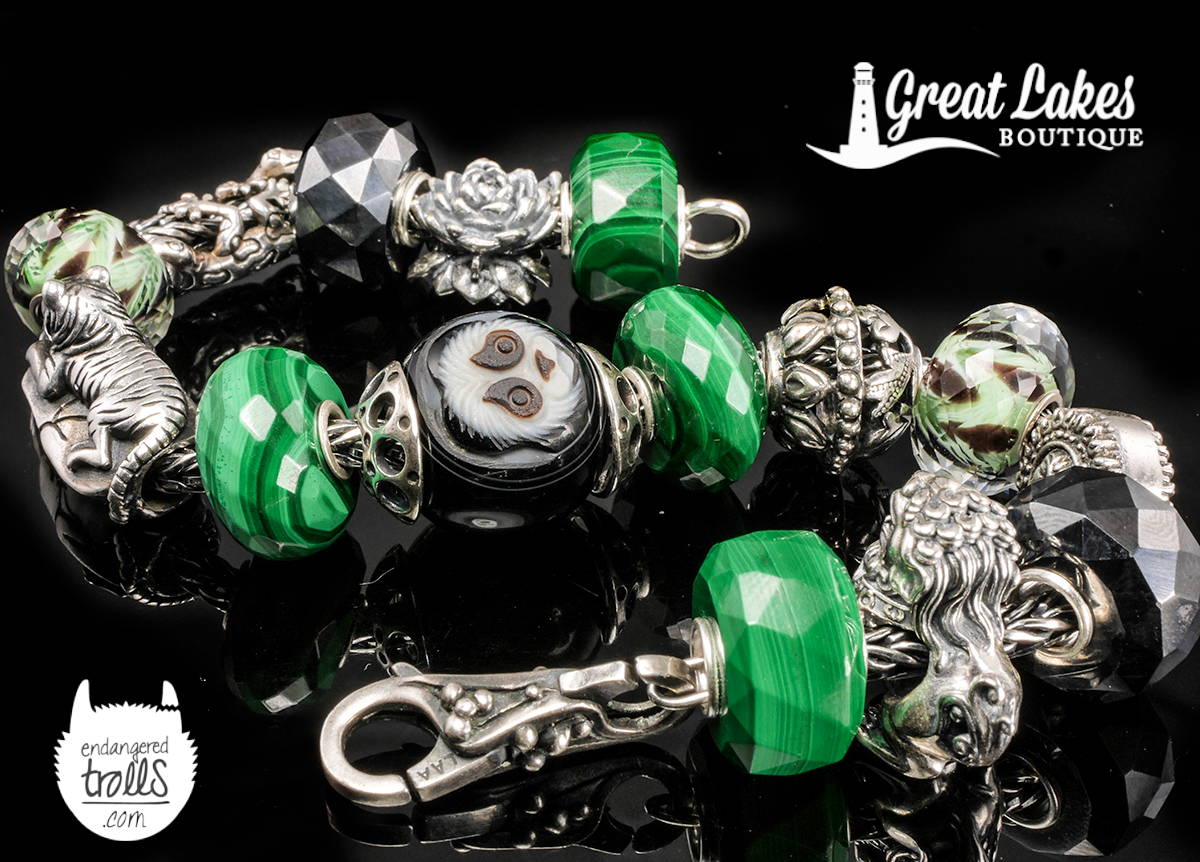 This is a chunky feeling bracelet to wear but with such an eye catching color scheme. There's so much to look at with some intricate silvers and unusual stones. For my fellow bangle wearers, the Tuan Tuan with just a couple of malachite stones is easily enough to fill a bangle.