It's always been interesting (actually fascinating) to observe the various trends of collectors over the years. One such trend is that fans often fall into the category of being gemstone collectors or unique collectors. Of course there are exceptions to the rule but it is common. Sometimes this can be a financial necessity; it's far more manageable to focus on one category. Other times it can come from difficult in mixing the two. I relate to this. Somehow the elegance of the Trollbeads gemstones can often feel juxtaposed to some of those bright, cute critters. I'll admit, I tend to wear one or the other (but collect both.)
The newest must have unique design is the newly released Trollbeads Crane. So far these have appeared in blue, clear or green variations and there is something very tranquil feeling about the design.
They continue the avian themed trend for the summer which began with the peacocks and parrots back in May.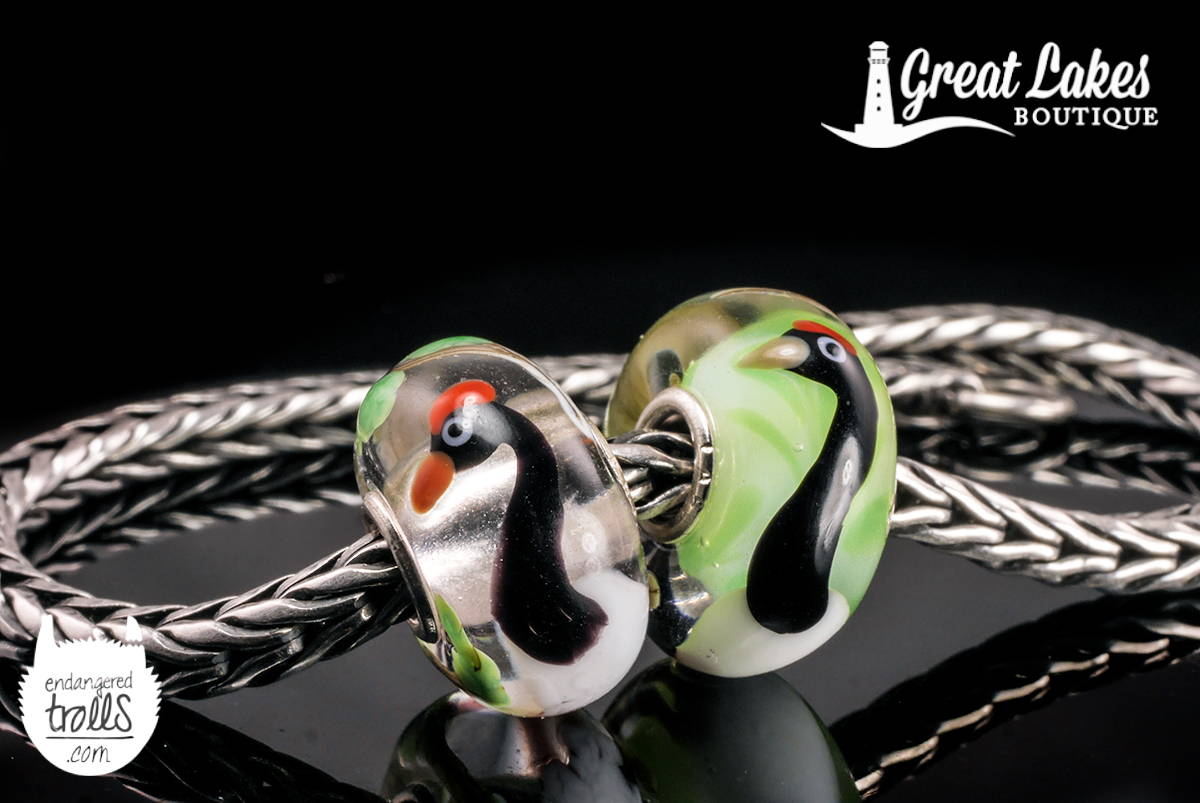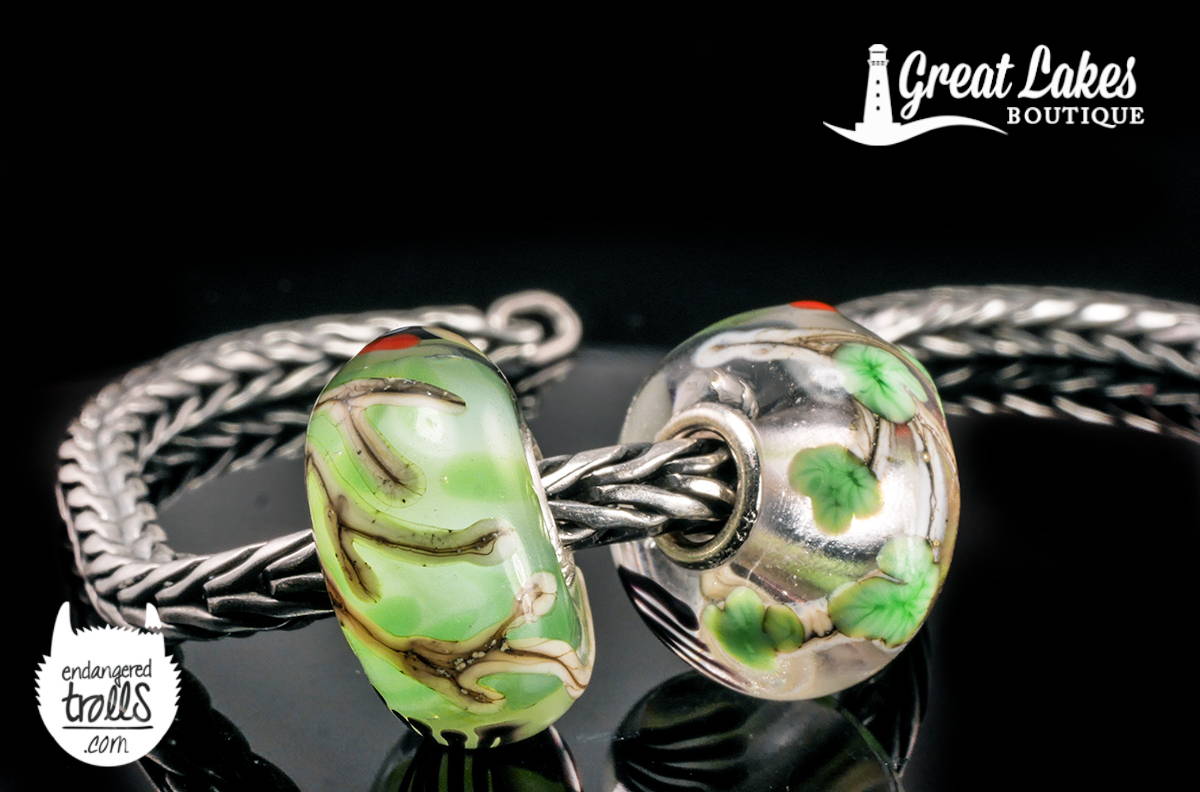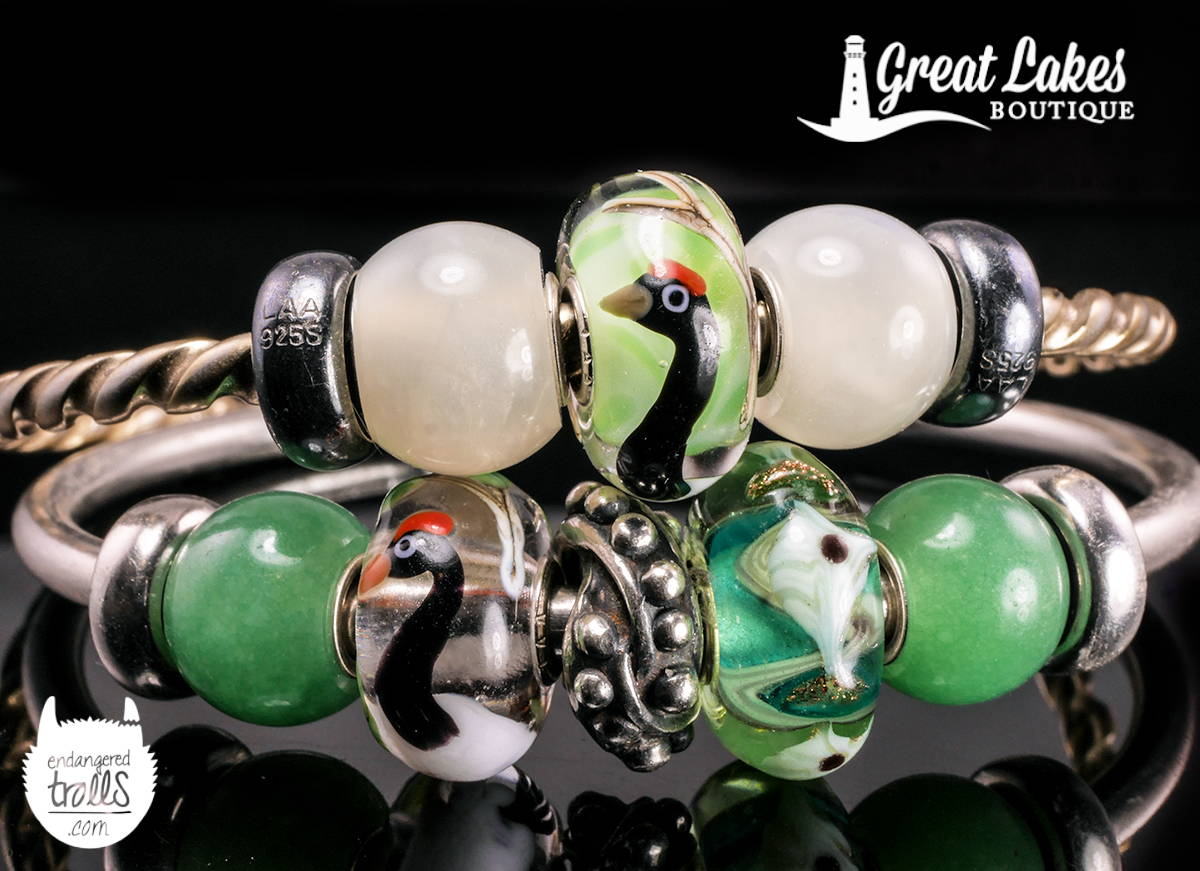 I'm still crazy about the Trollbeads Summer 2019 collection, or Go Round collection. These new, petite & spherical gemstones suit my bangle preferences so well and since the launch they've been my go to.
With the arrival of the new crane uniques, I decided to combine the two and I love the overall effect. The colors are beautiful for the new season and the neater shape of the stones allows the uniques to be the focal point. The original faceted stones tend to overshadow them a little in my opinion.
No bangle stack is complete (at least for me,) without a Scout Curated Wears Stone Stacking Bracelet. They complement Trollbeads beautifully and with such a huge array of colors, there's usually something to complement your current chosen beads well. Their price point also makes them very accessible.
On the subject of Scout, we'll be sharing some teasers of their fall 2019 release in early July and it's amazing!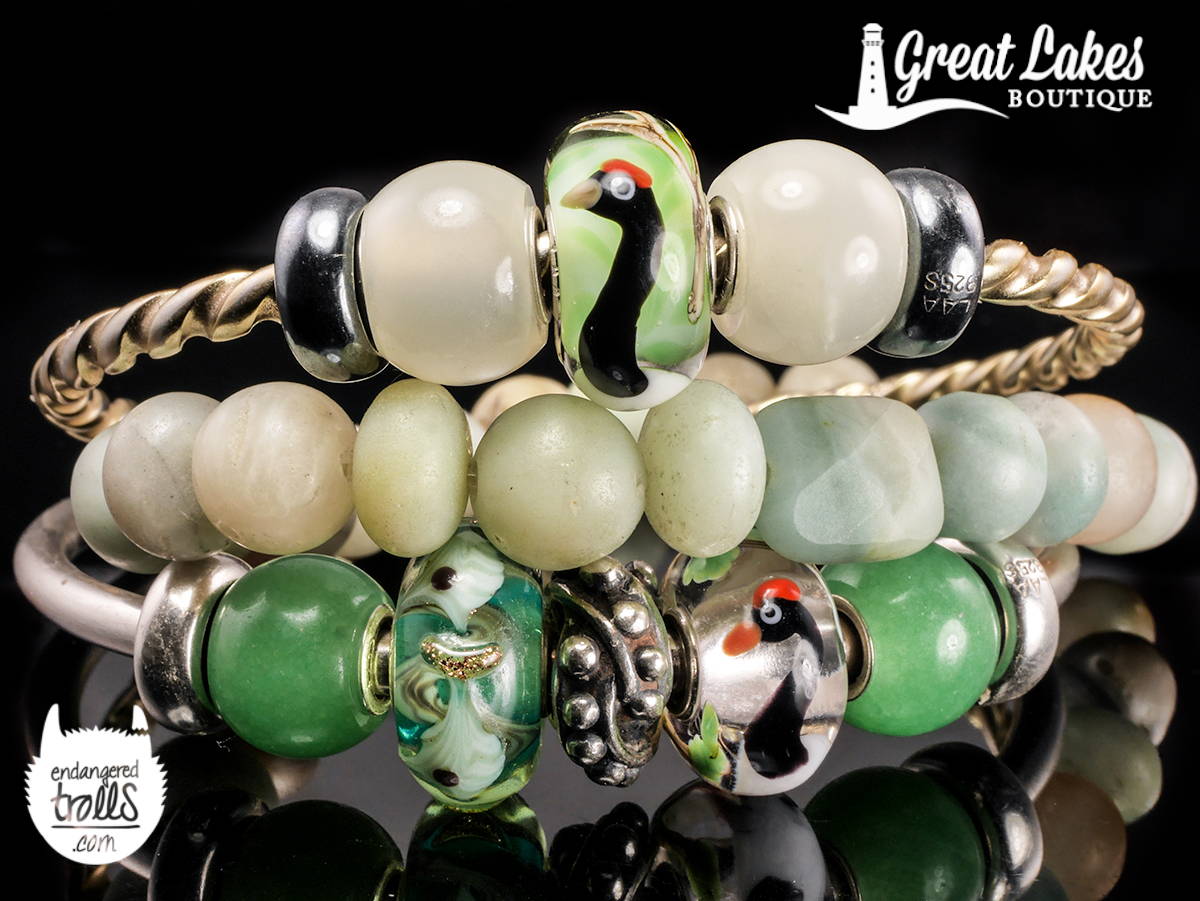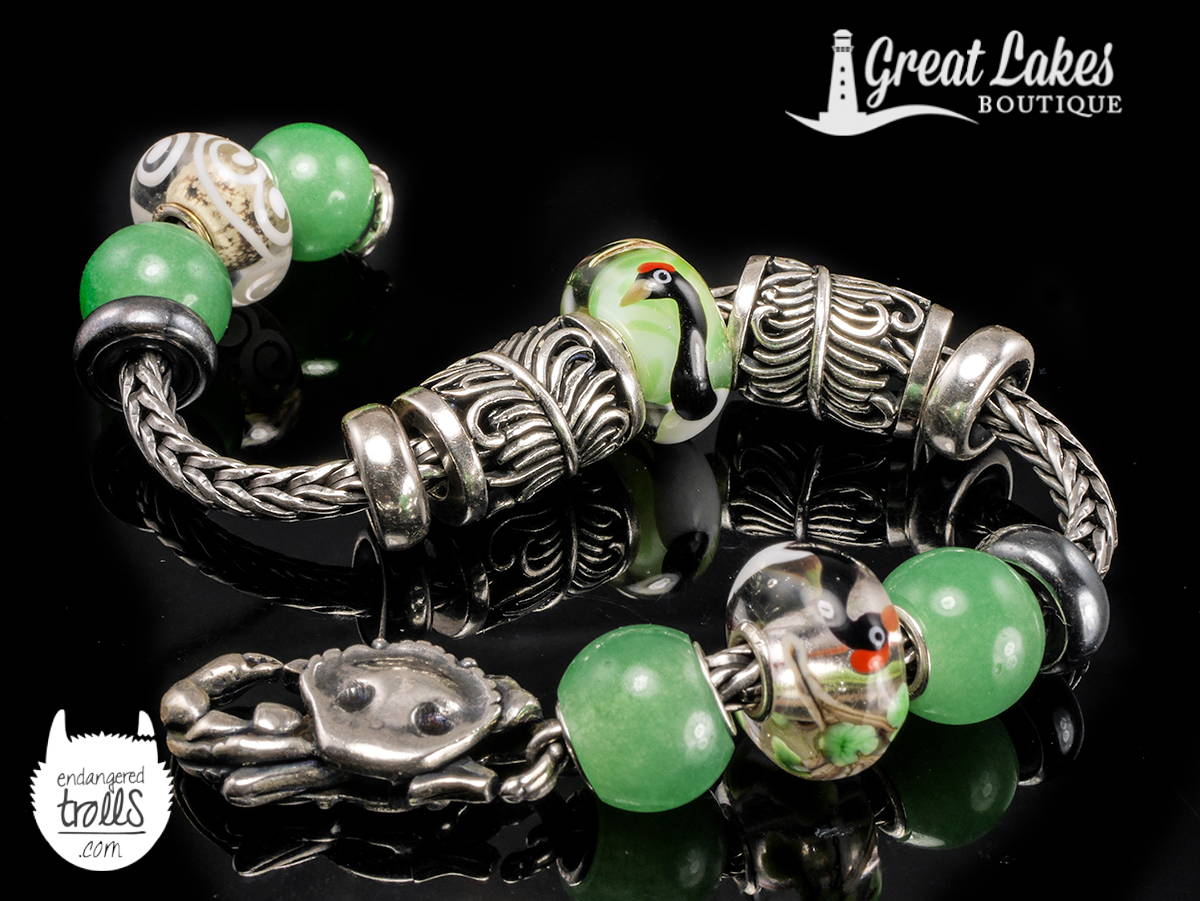 For those of you preferring bracelets, I created this mini combination. It uses two of the Redbalifrog Peacock Wrapped Feathers to flank the unique. This is such an iconic silver bead for Redbalifrog and an absolute favourite of mine.
On reflection I wish I had opted for the Trollbeads Heaven Crane Lock as opposed to my summer go-to of the Crab Lock.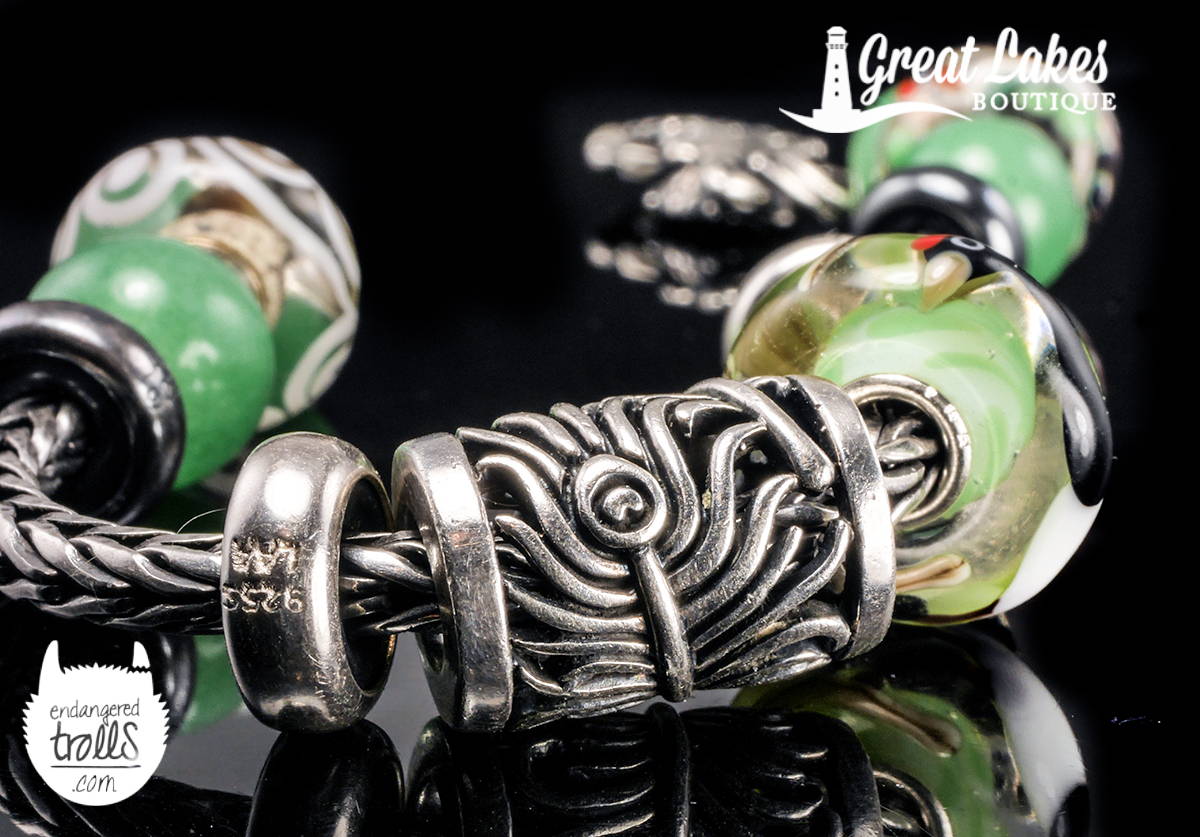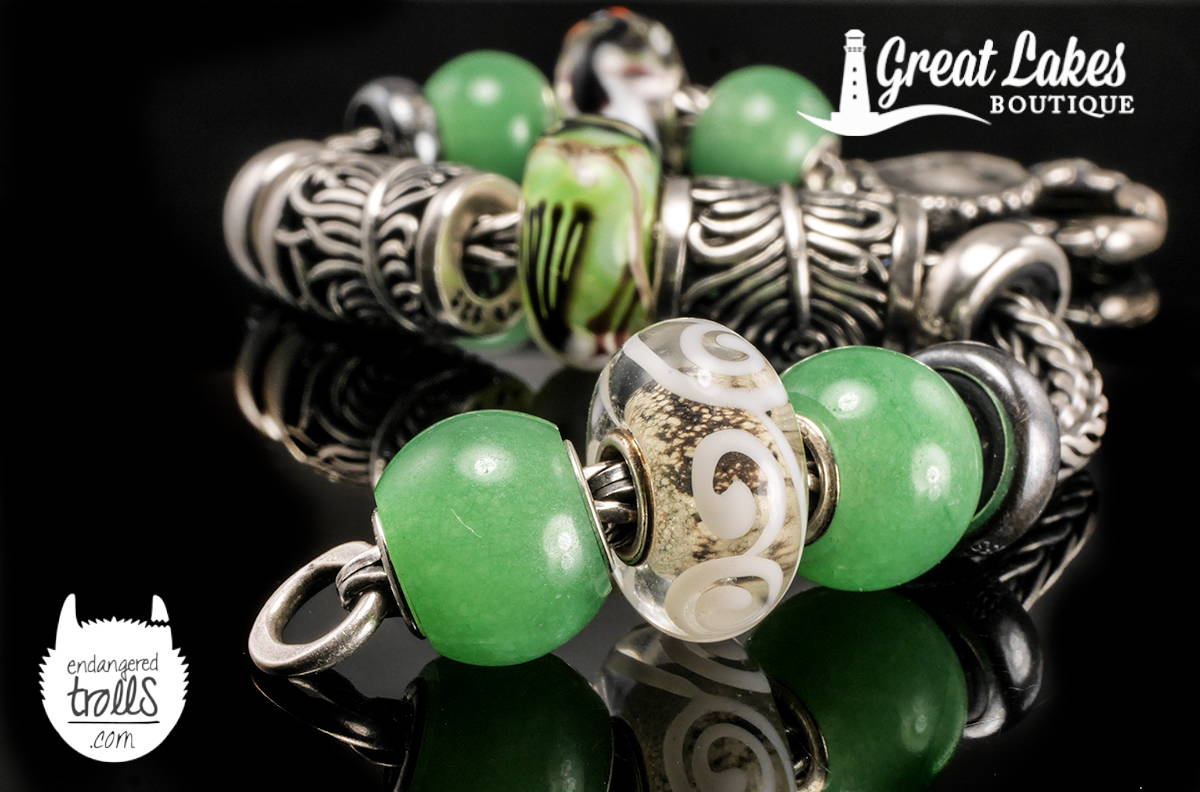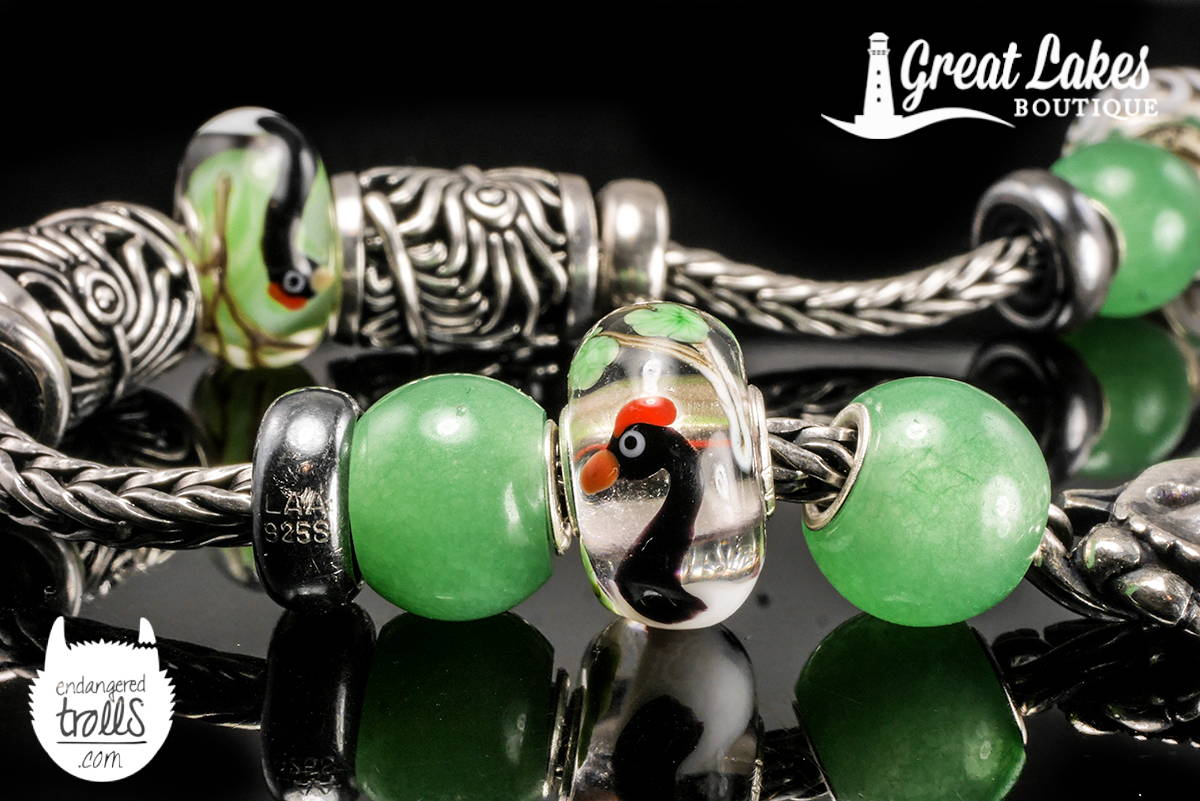 Remember spends of $150 or more on Trollbeads are still qualifying for a free China Blue Jewelry Case but only while stocks last. This ultimately means the promotion can end with essentially no warning so enjoy the offer while you can.