It's a new week and a new set of arrivals from The Palace of Amber. The first of these is available this evening by way of the Vibrant Violet.
The Palace of Amber Vibrant Violet features a focal charoite stone. It's then encased in the latest decorative core, this time designed for the high summer season. You'll find beautiful floral and butterfly details. surrounding the ends of this bead.
It's worth noting however, these aren't end caps. The bead has a complete, one piece core and they are compatible with all major charm bracelet brands. They're retailing at $68.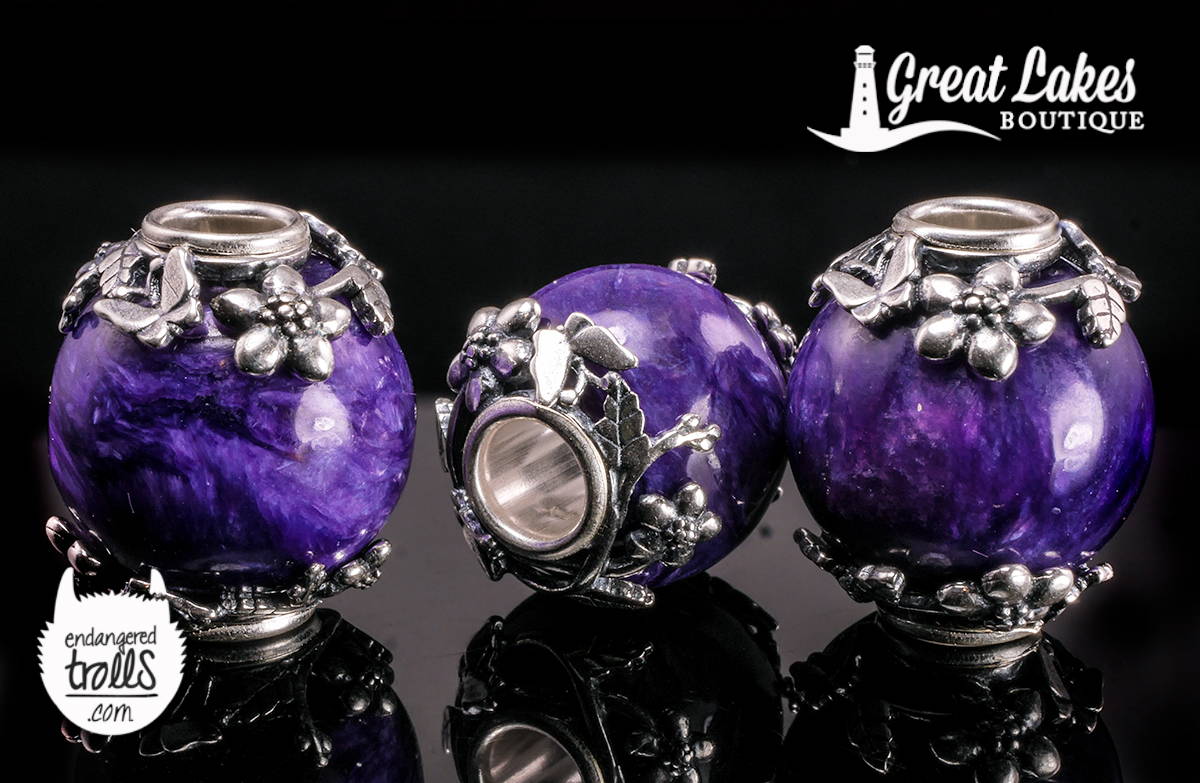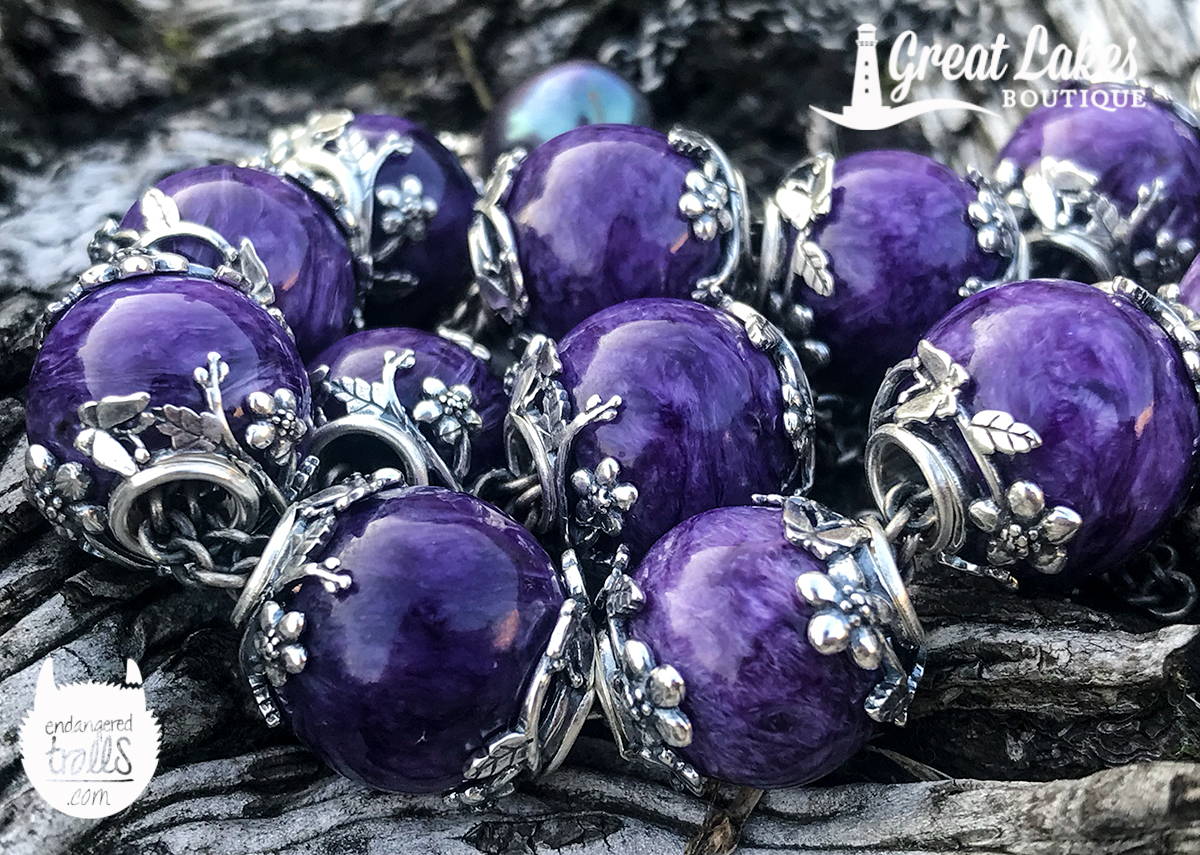 Charoite is none for two distinctive properties. The first of course, is that vibrant purple color. Charoite can vary slightly into other shades but mostly it's a strong violet color.
The second is the swirling pattern you'll see on the surface of the stone.
It has a slightly pearlescent luster too, which gives it a really beautiful sheen.
Though our initial stock is very limited, there will be more Vibrant Violets in the future and there's more new designs from The Palace of Amber to look forward to this week.
Want something to wear it with? We recommend the Henhousebeads Duomo glass and a Scout Curated Wears Geode Stacking Bracelet.