This charm bracelet blog brings a live image preview of The Palace of Amber Winter 2019 gemstones.
These new stones will be live on our website at 6pm EST.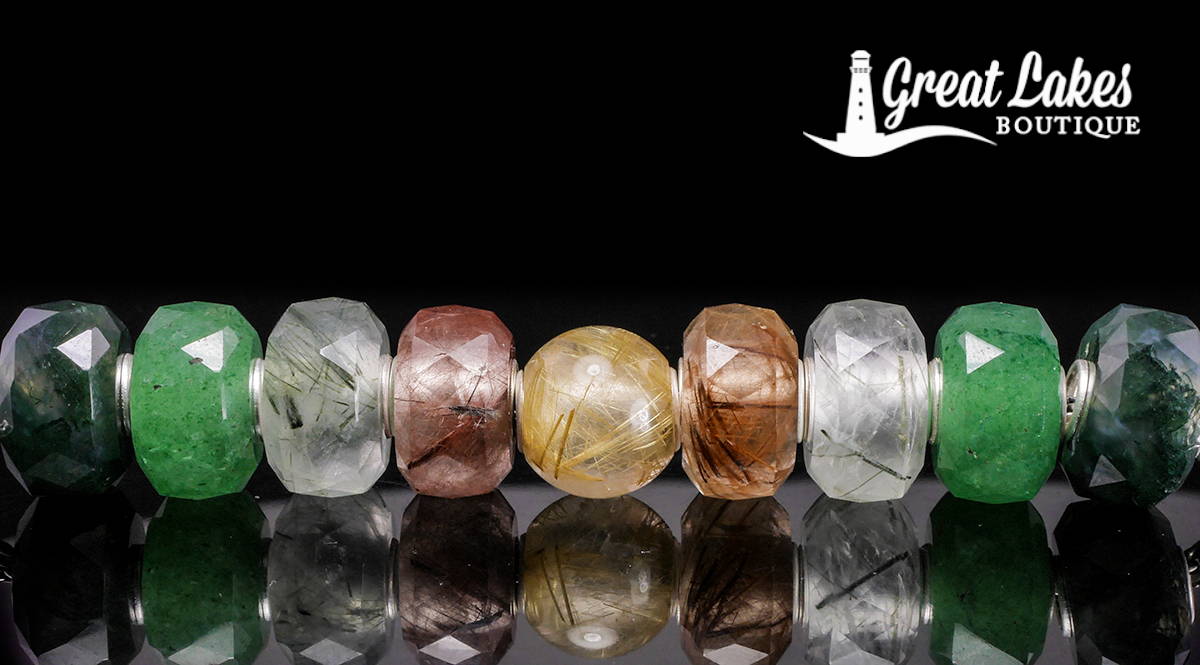 With the winter season upon us it's time for the launch of The Palace of Amber Winter 2019 gemstones. These are inspired by snowy landscape, frozen pine forests and beautiful clear winter skies.
At the heart of the collection is the rutilated quartz, chosen for it's reminiscence to pine needles.
The new green rutilated quartz is the perfect choice for winter forest bracelets.
Predominantly this stone is a beautiful clear, icy stone with quite sparse dark green rutile, though there are some darker, more densely packed versions. Even in the clearer examples you'll find a soft green hue to these stones and they're very pretty for the season.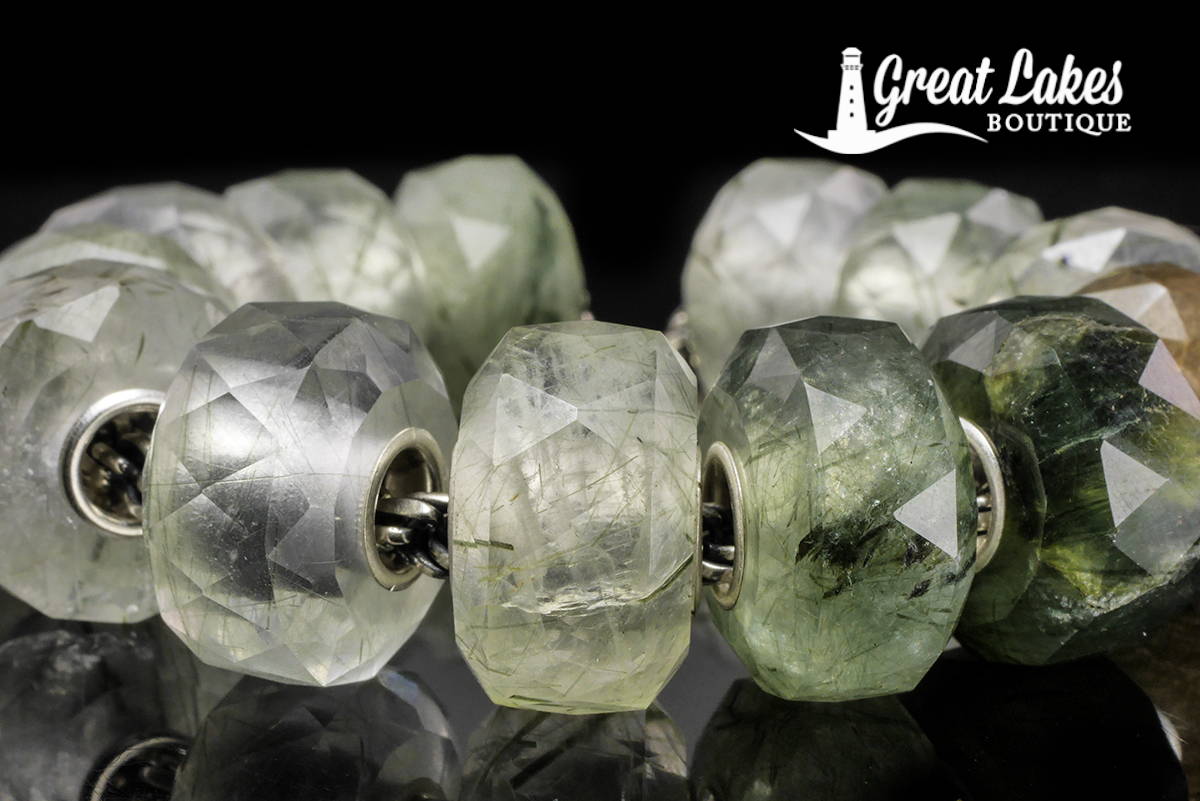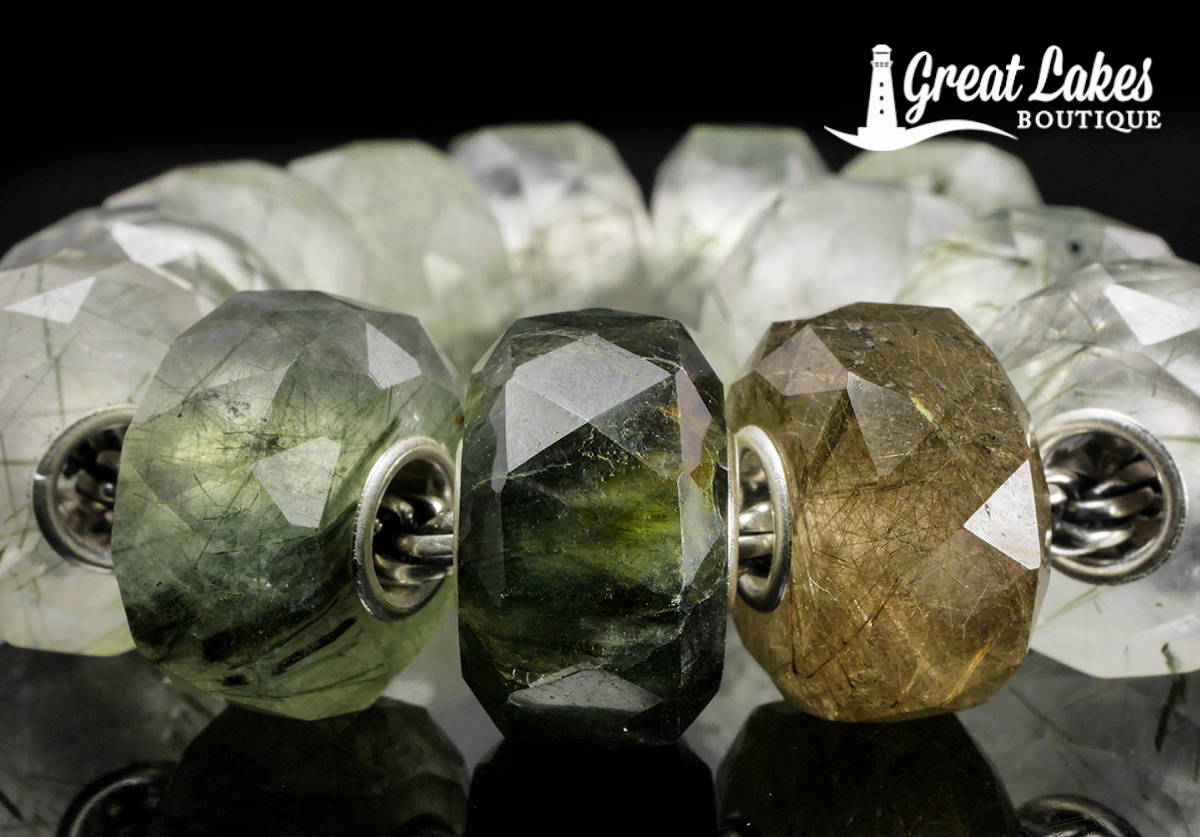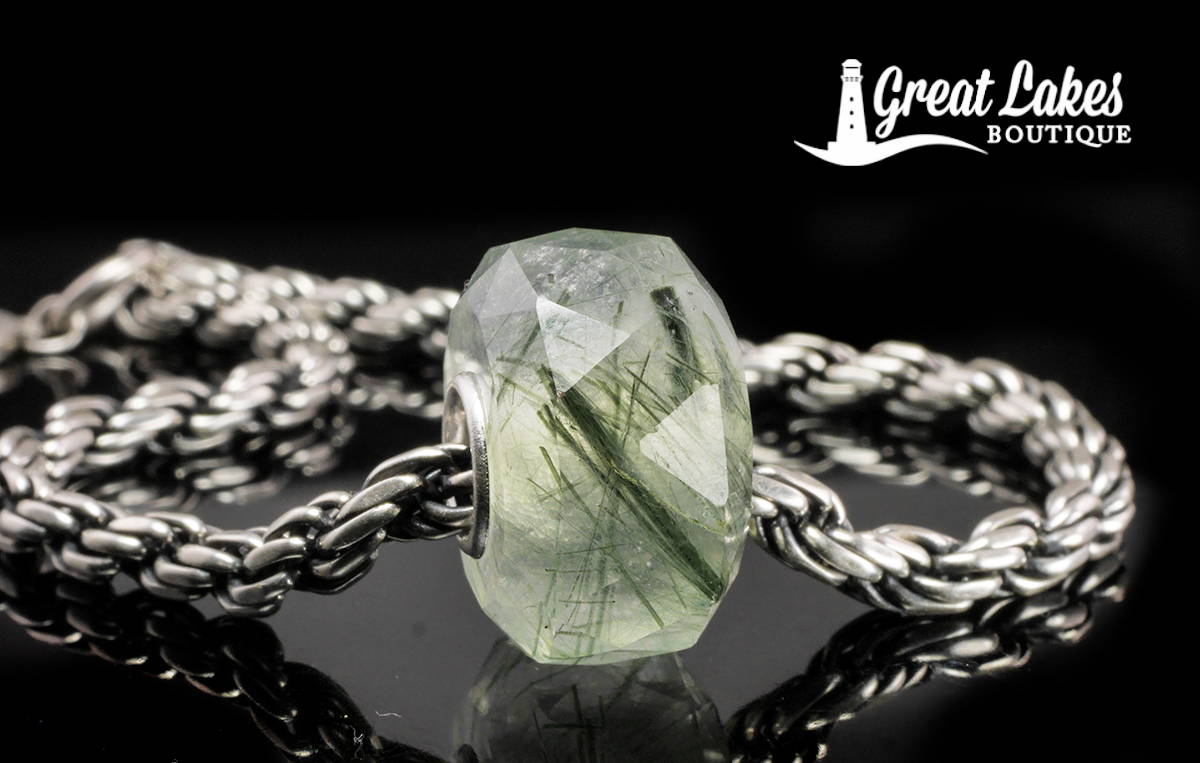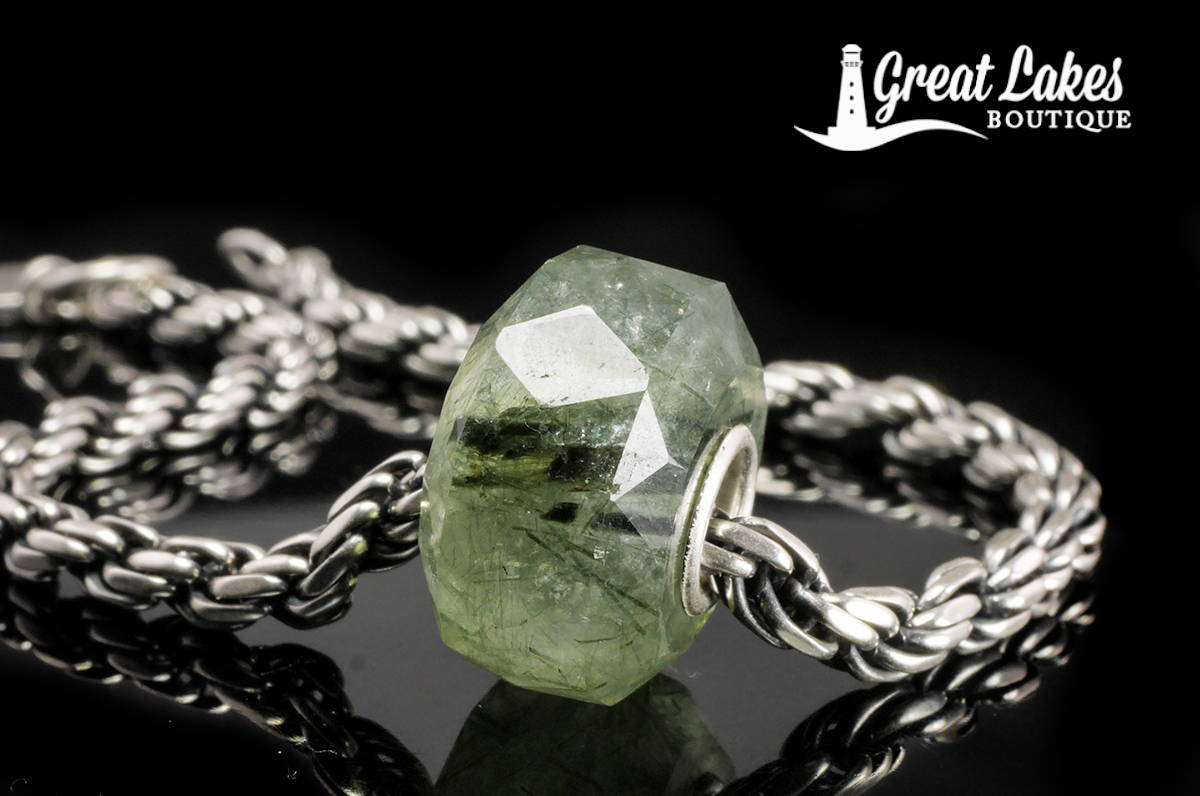 To complement the green comes accents of red thanks to the new The Palace of Amber Copper Rutilated Quartz.
You'll find some variation in these as they range from almost scarlet shades to more golden colors. Again even in the most sparsely rutilated versions there's still a soft, almost rose hue to the quartz.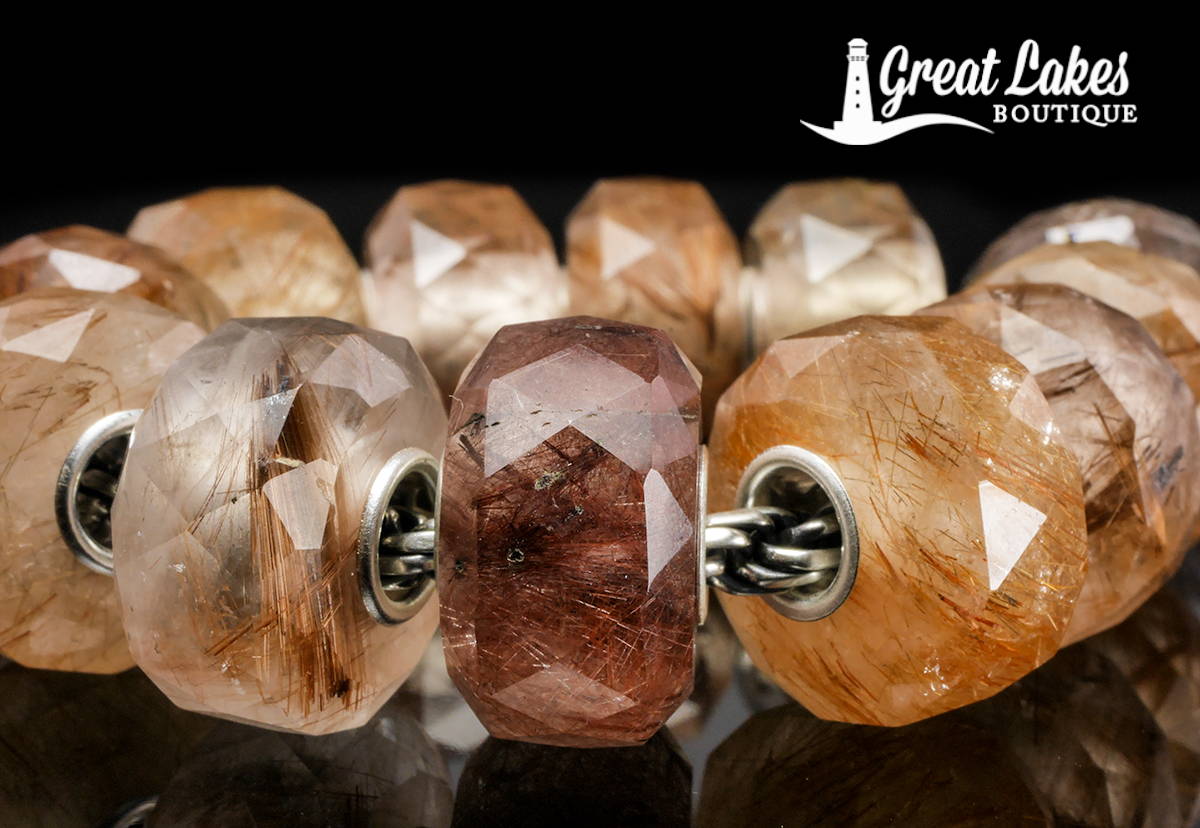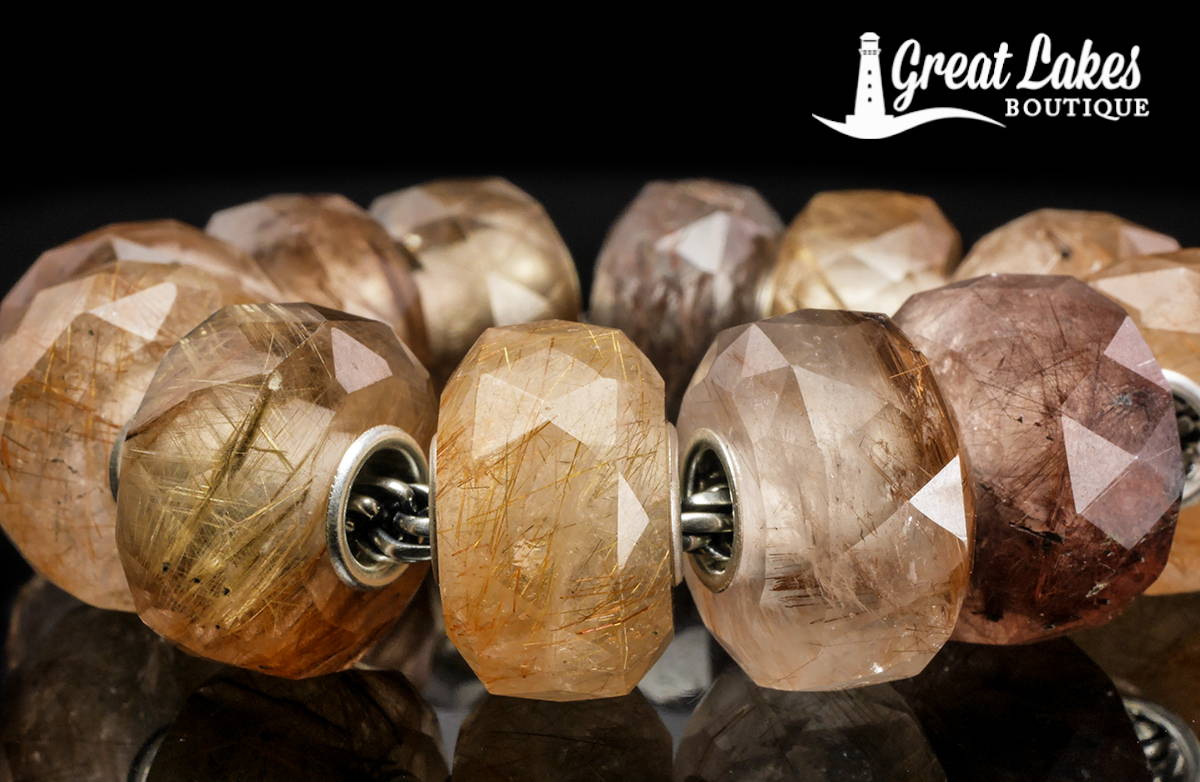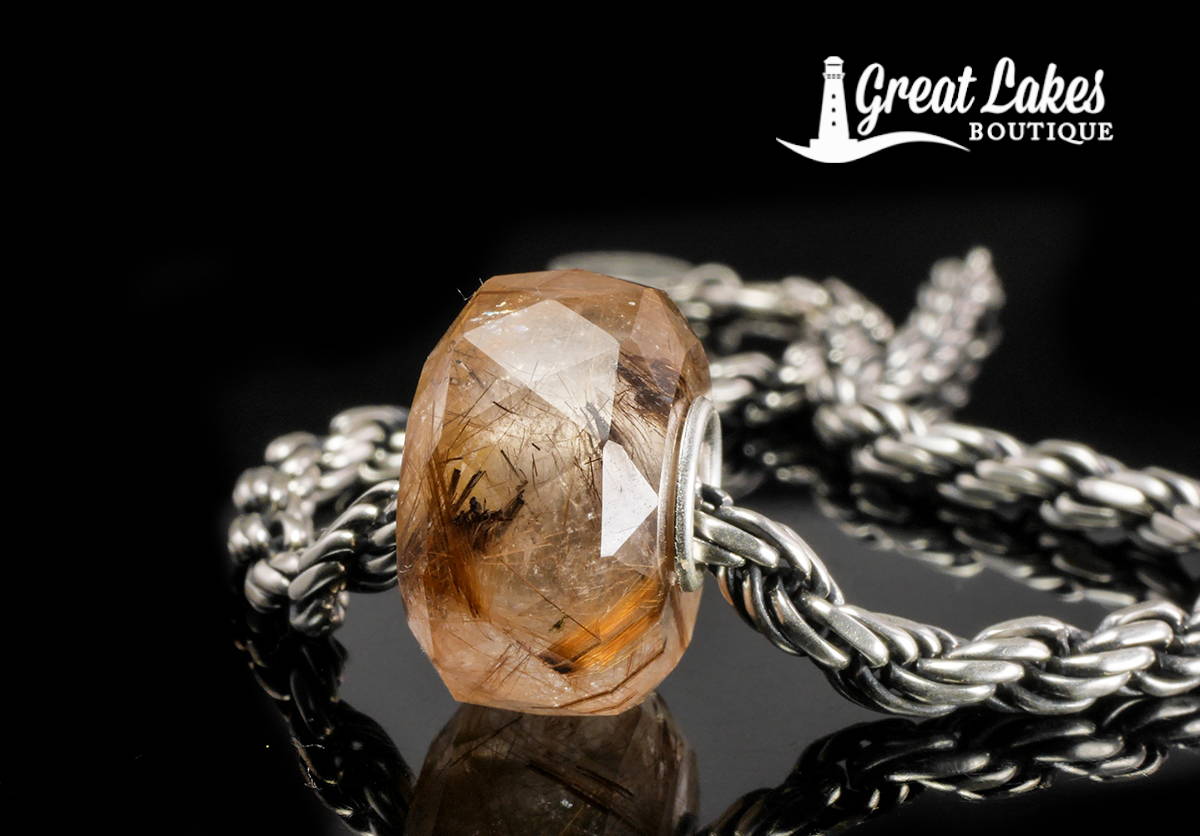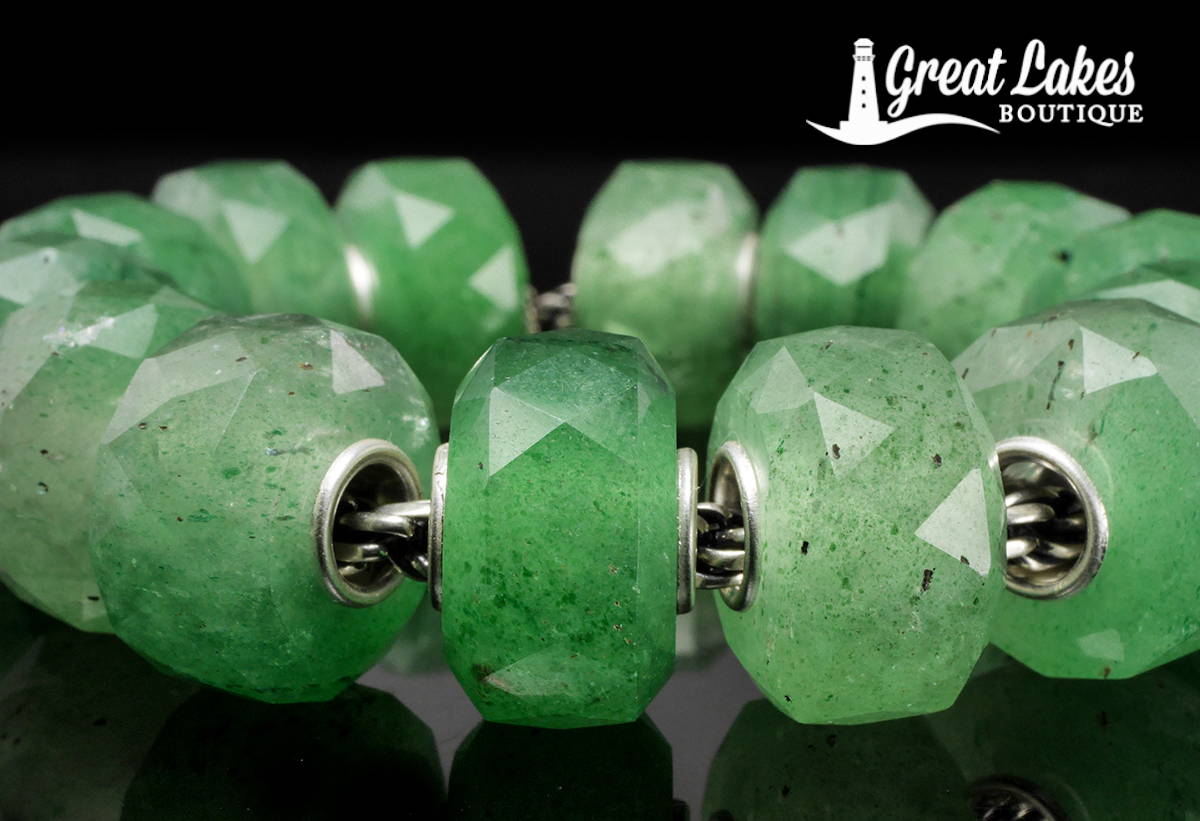 The new Green Strawberry Quartz brings a little more greenery to the selection in relatively bright tones.
Strawberry Quartz is characterized by small the small flecks of color that give the stone it's name. Its a cool stone and perfect for the winter season.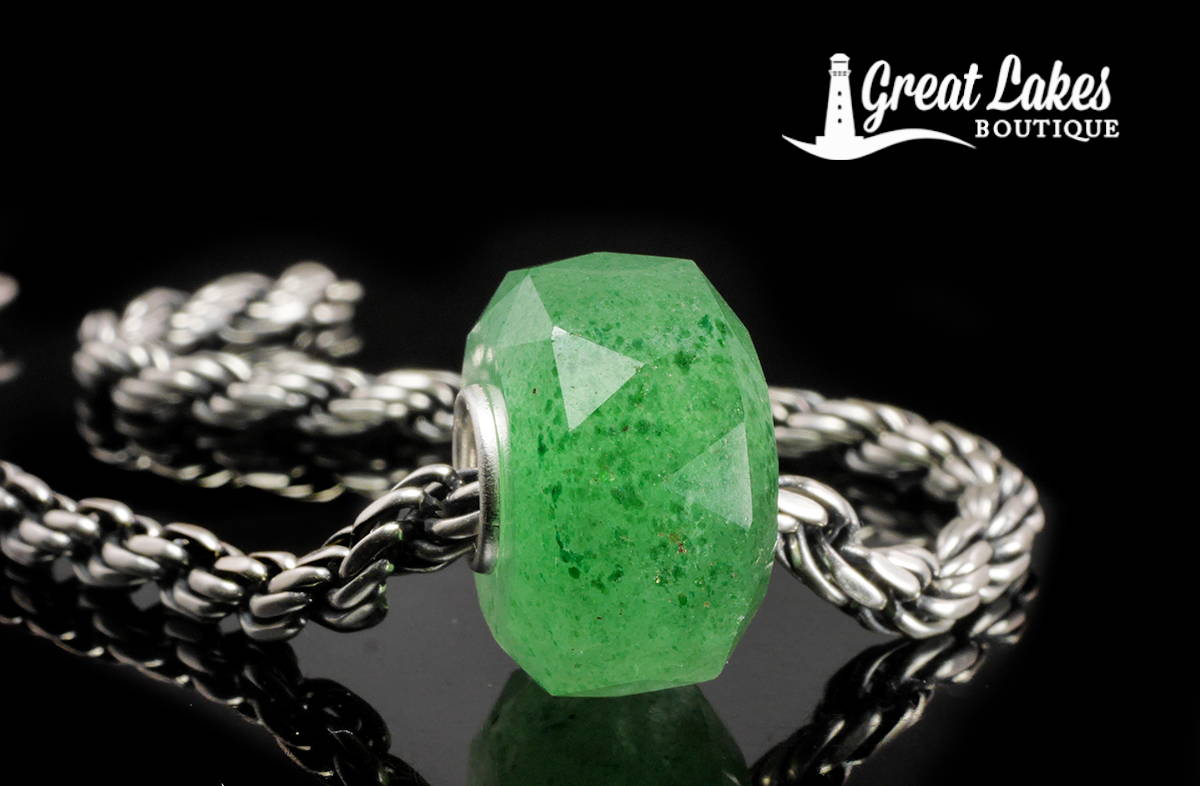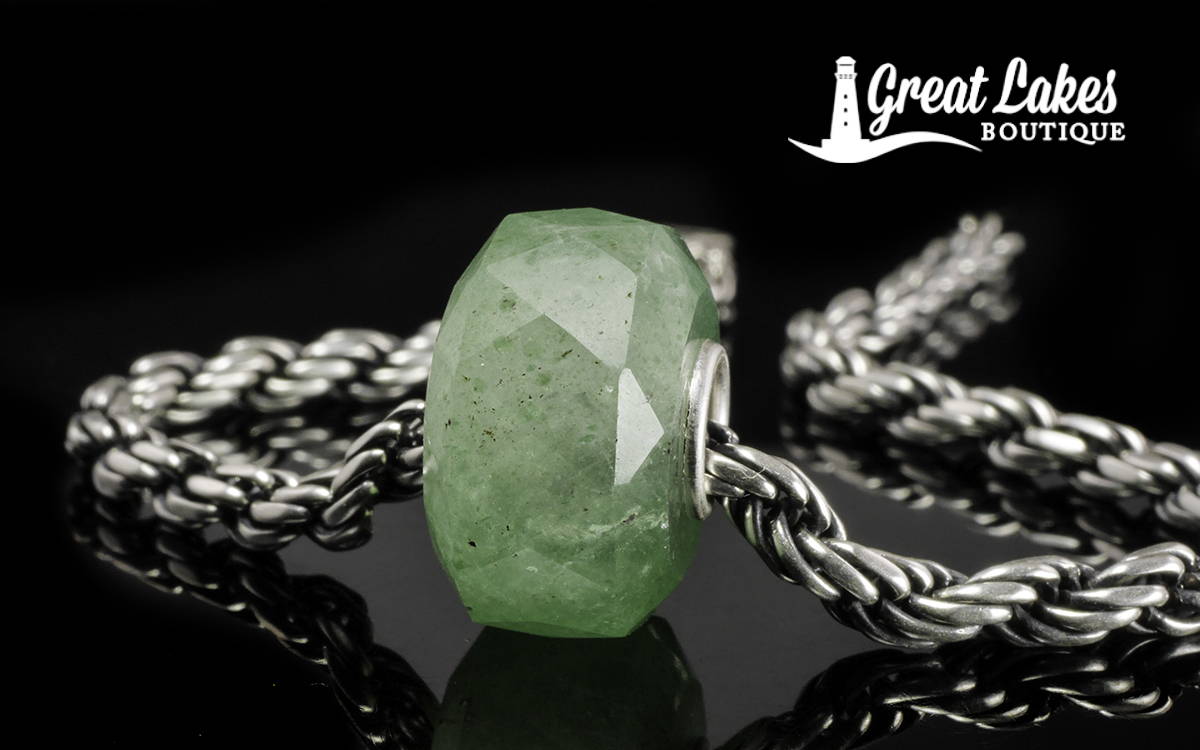 Though not new the Golden Rutilated Spheres are back for the winter. These have always been so popular.
You'll find some variation in size but all of them have a lot of rutile this time. This is the perfect winter sunshine bead.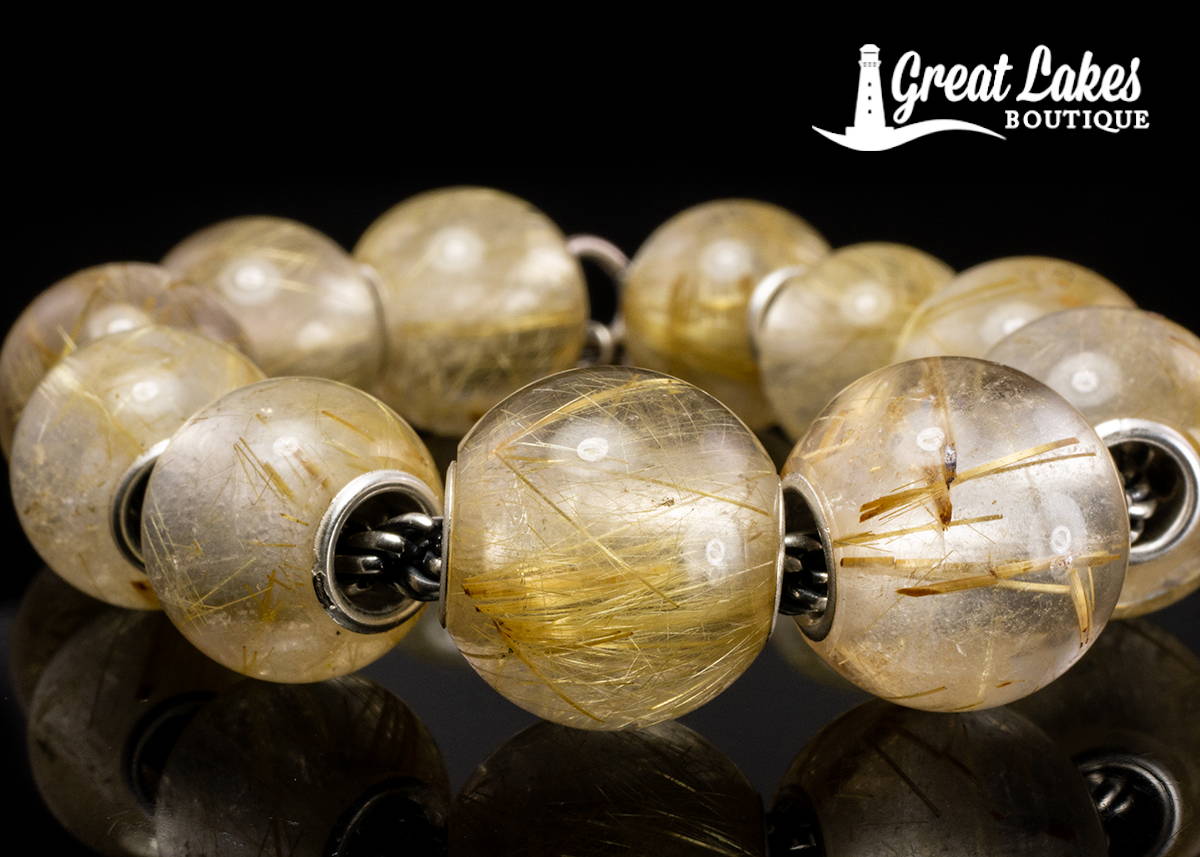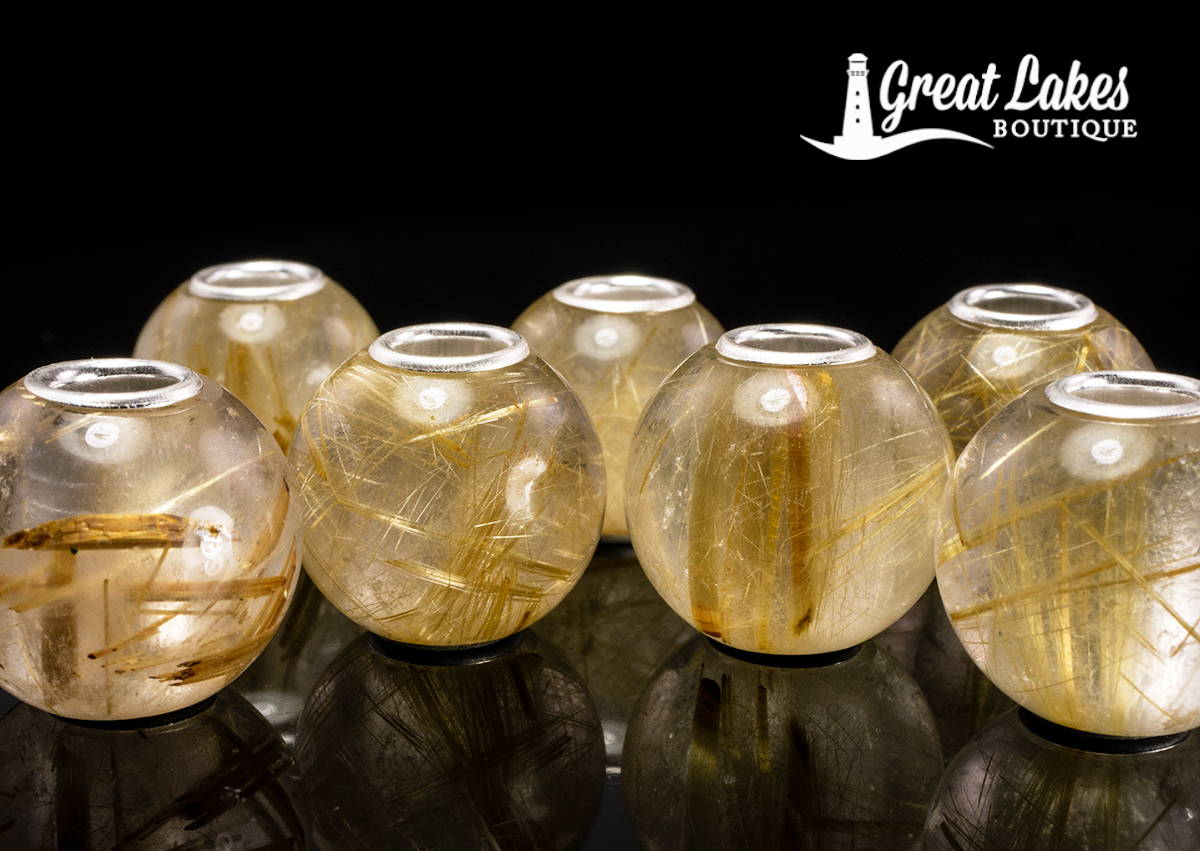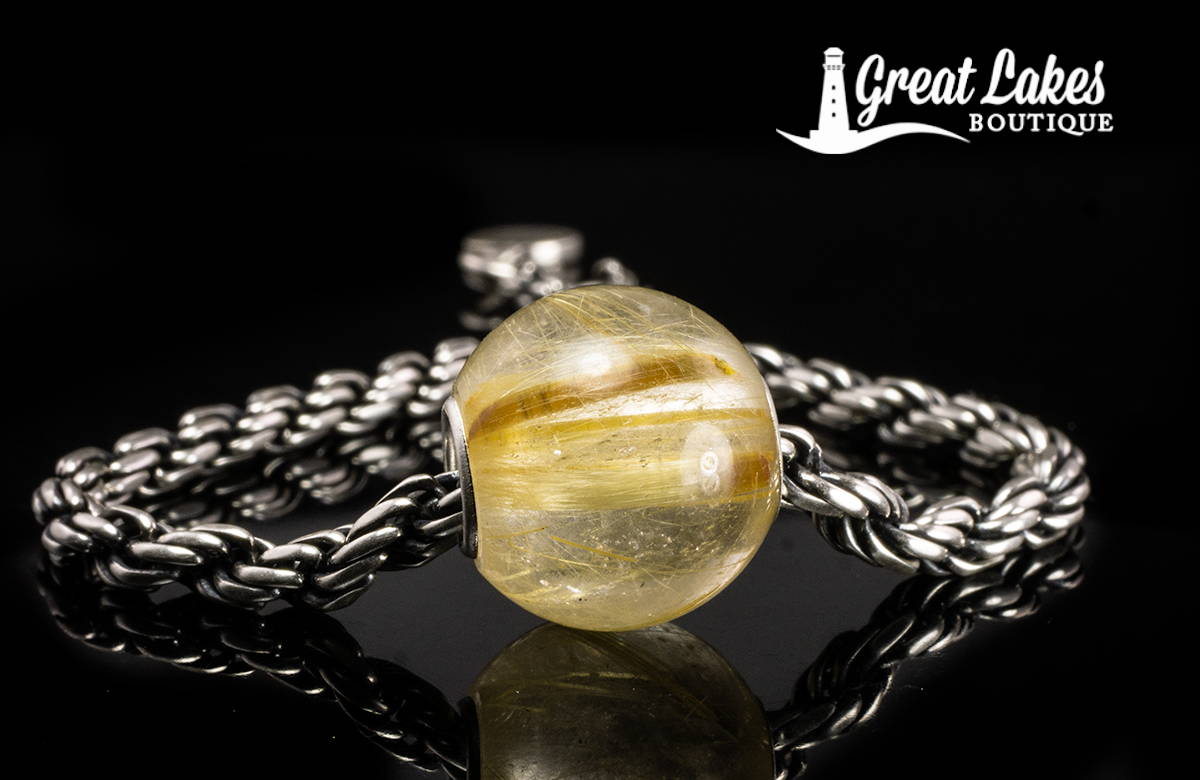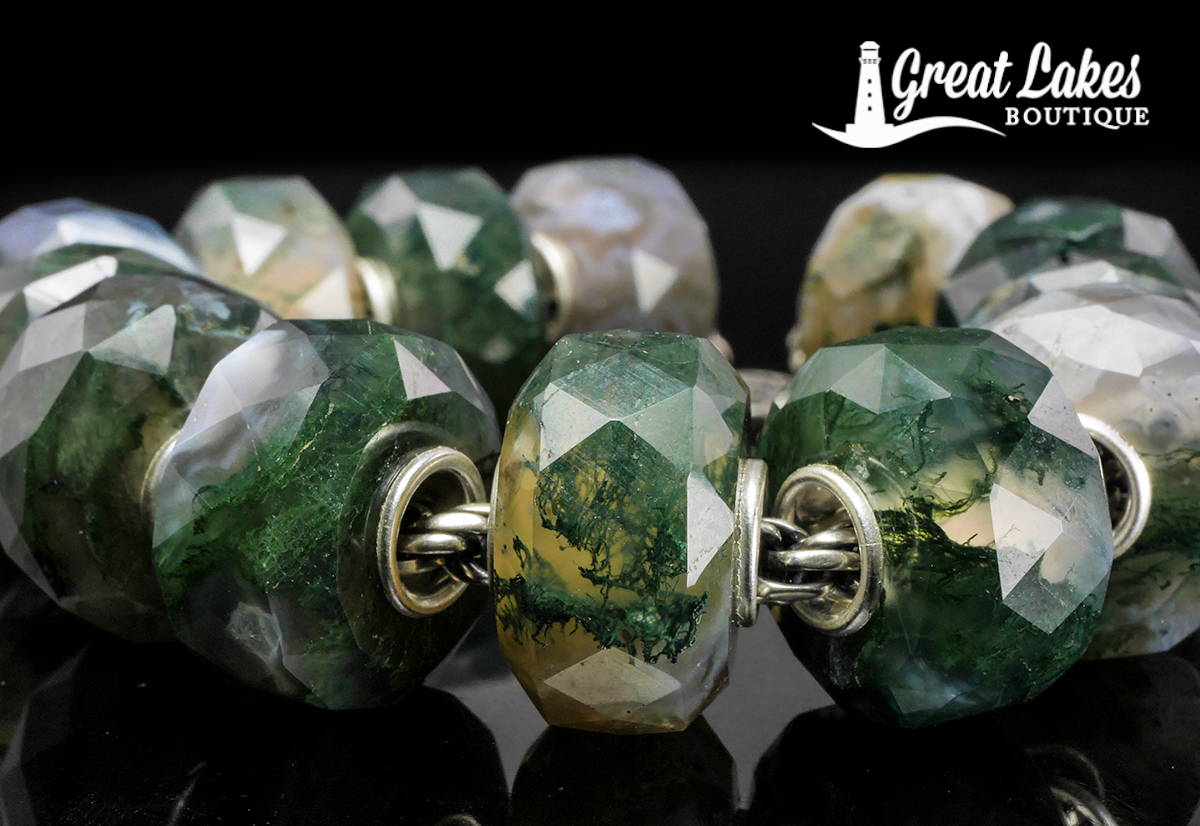 The lovely Moss Agate also makes it's reappearance for the fall as it's such a strong choice for forest and nature inspired bracelets.
Some of the new stock are very densely colored and you'll find some very dark examples. These complement the paler, softer greens of the Green Rutilated Quartz so beautifully.
The winter palette of stones has been designed to mix and match as you see fit and they do blend so beautifully together. We're fast approaching the winter equinox and though it's hard to notice initially, the sunlight begins to creep back gradually. This set of stones is curated to celebrate the beautiful winter light and a cooler selection of colors found in nature during it's quieter season.
As it's all inspired by a sleeping pine forest, we recommend mixing in animal themed beads and stoppers. On our own combinations Noctis is playing the focal and is joined by the The Palace of Amber Bunny Stoppers, the Redbalifrog Maple Leaf and Snowflakes. You'll also spot The Palace of Amber Daydreambe(a)rs here and there's just a few left on the website.