This charm bracelet blog shares a little inspiration for The Palace of Amber Winter 2019 Gemstones.
Yesterday saw the launch of The Palace of Amber Winter 2019 Gemstones. I adore gemstones so there's a lot of personal bias here. With the winter season as my favorite time of year I'm loving the palette too. This stone release is inspired by a frozen pine forest and the upcoming winter solstice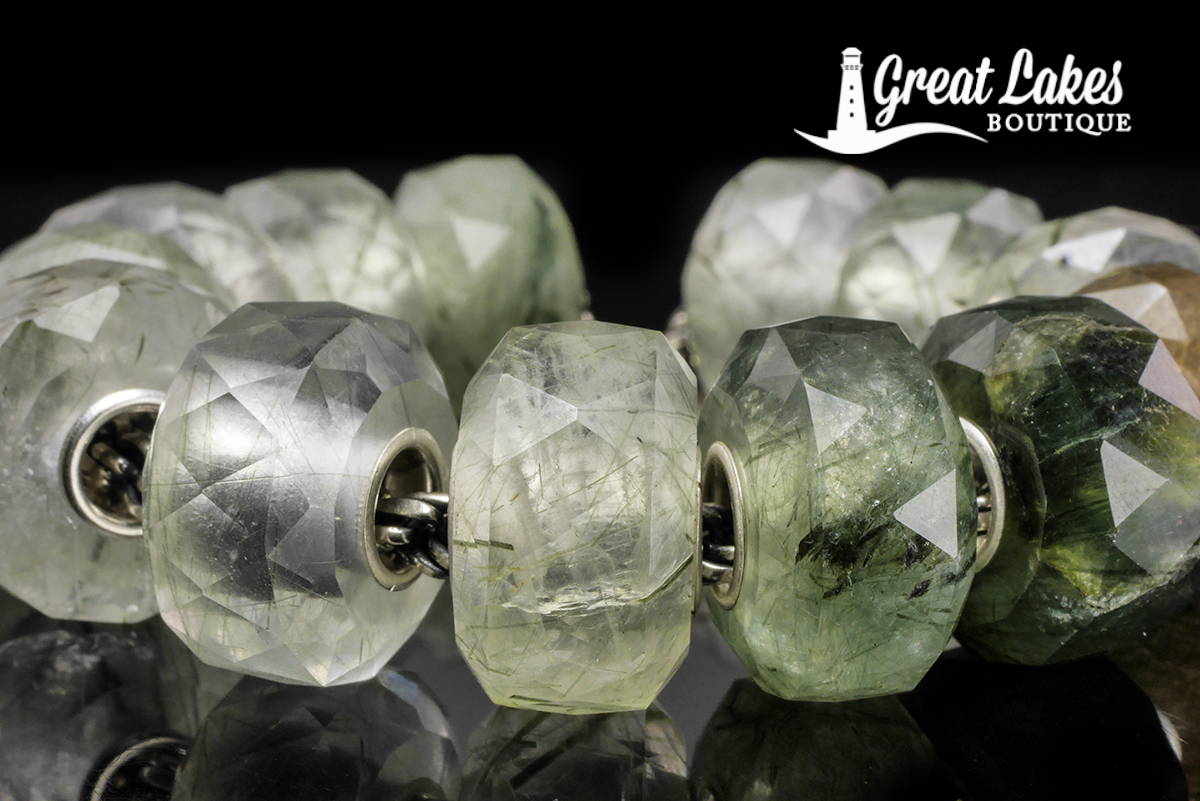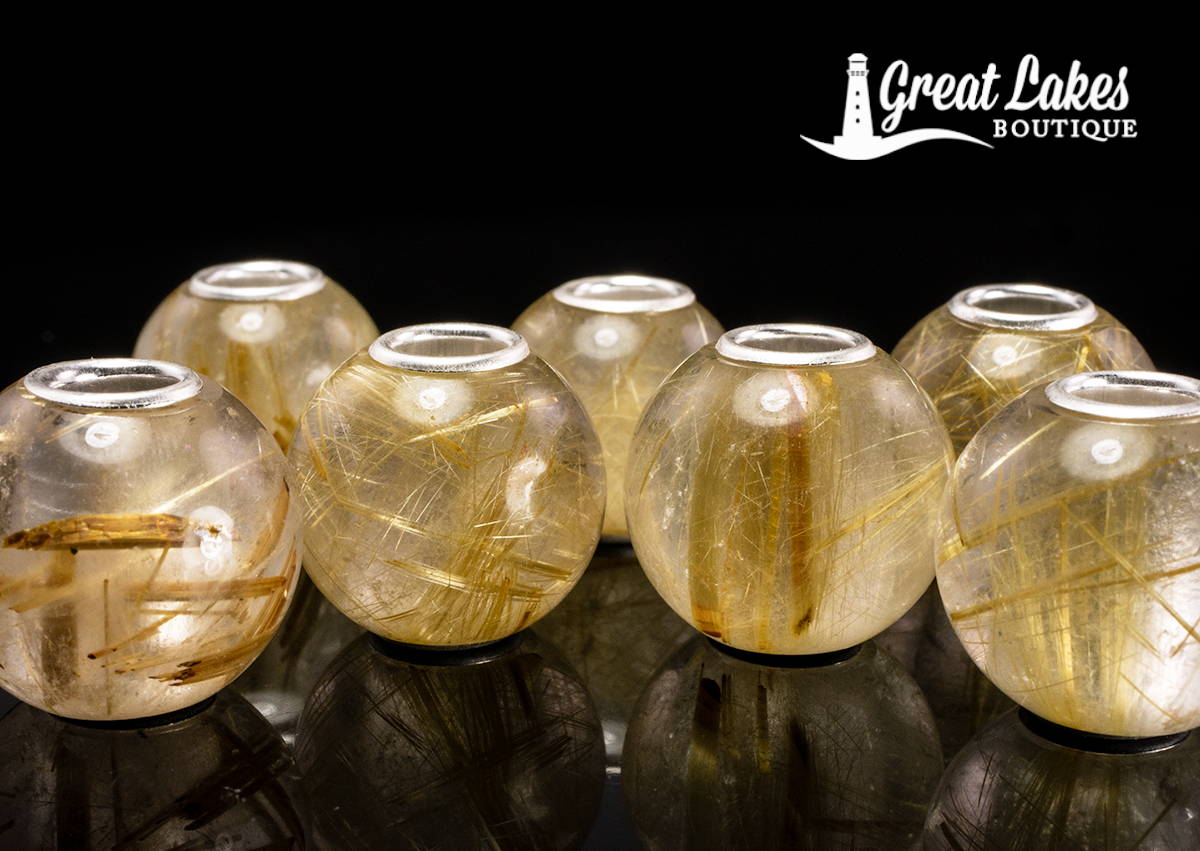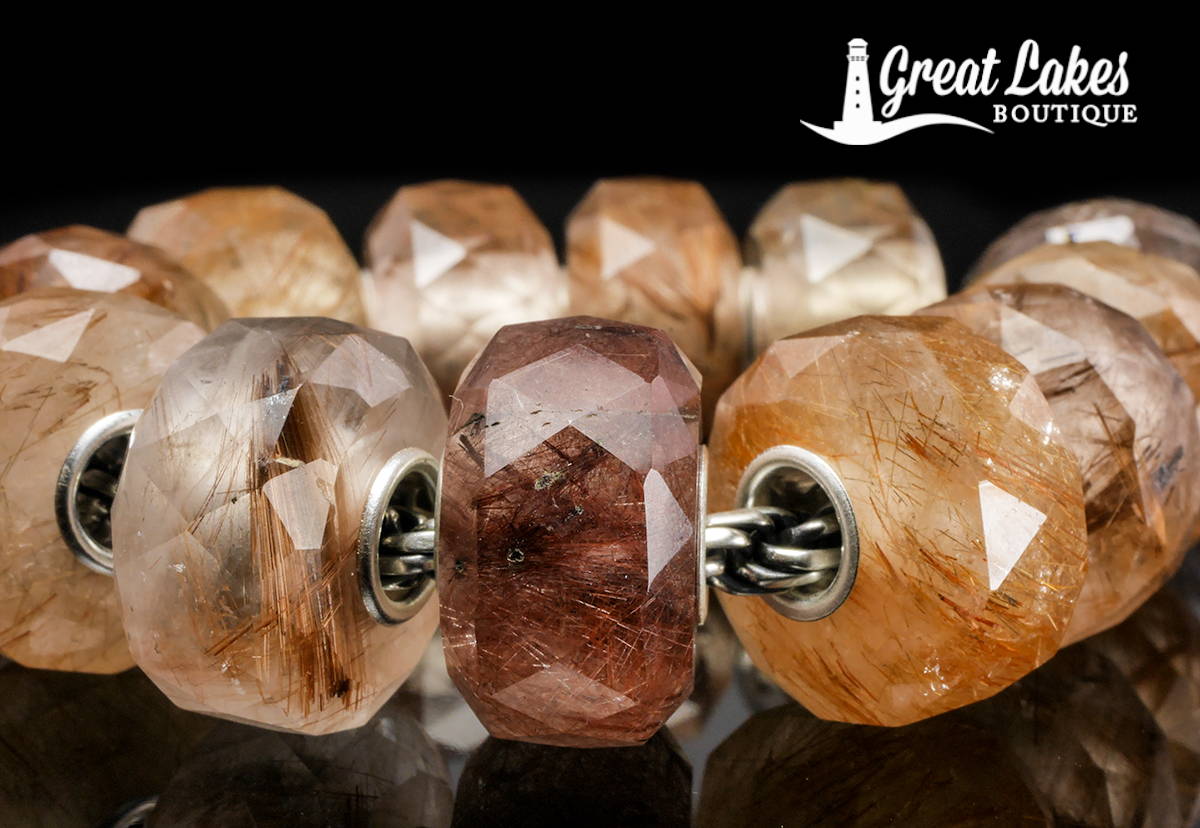 Though I'm predominantly a bangle wearer, many of our customers are still bracelet fans so I wanted to share a combination showcasing these new stones. It features forest theme silver beads though I've added The Palace of Amber Antique Lock. The locked heart theme complements our beloved Noctis so perfectly.
Aside from the gemstones, you'll notice The Palace of Amber Daydreambe(a)r beads too. These slumbering bears are perfect for a sleeping forest.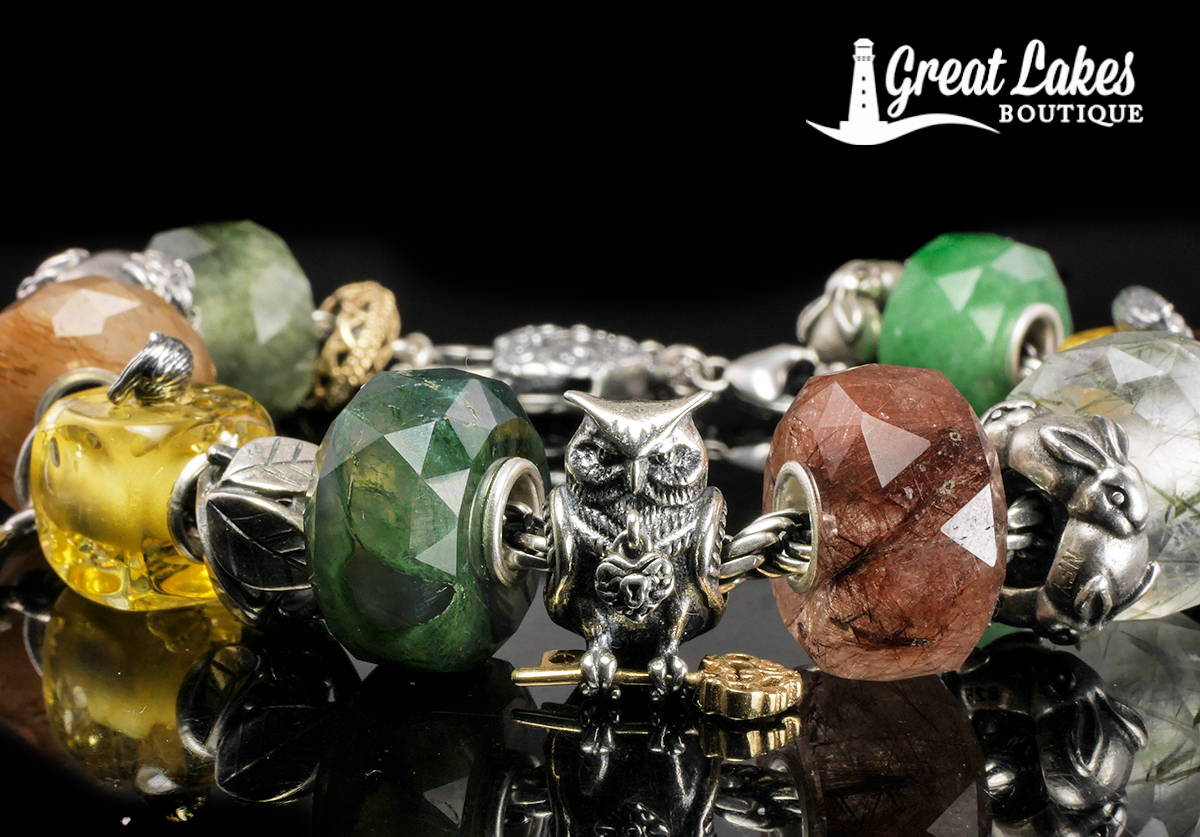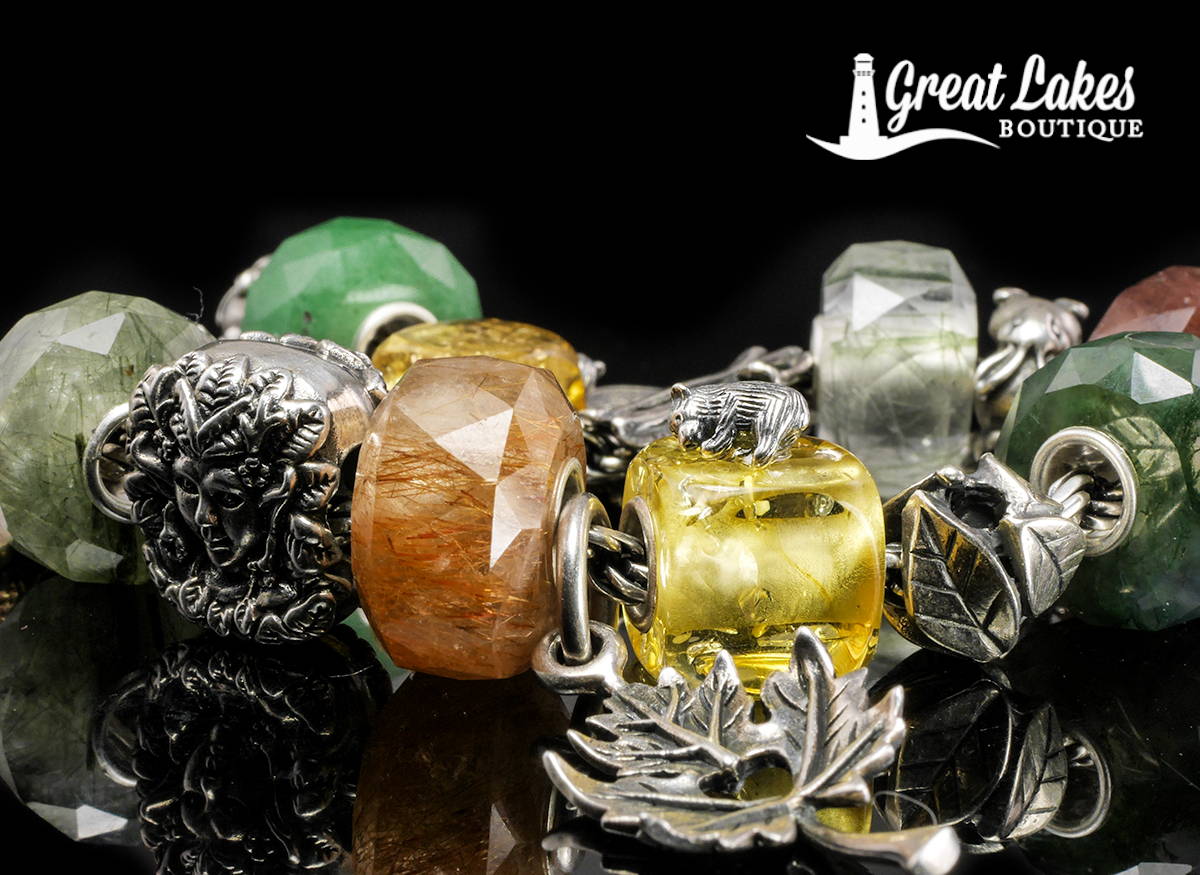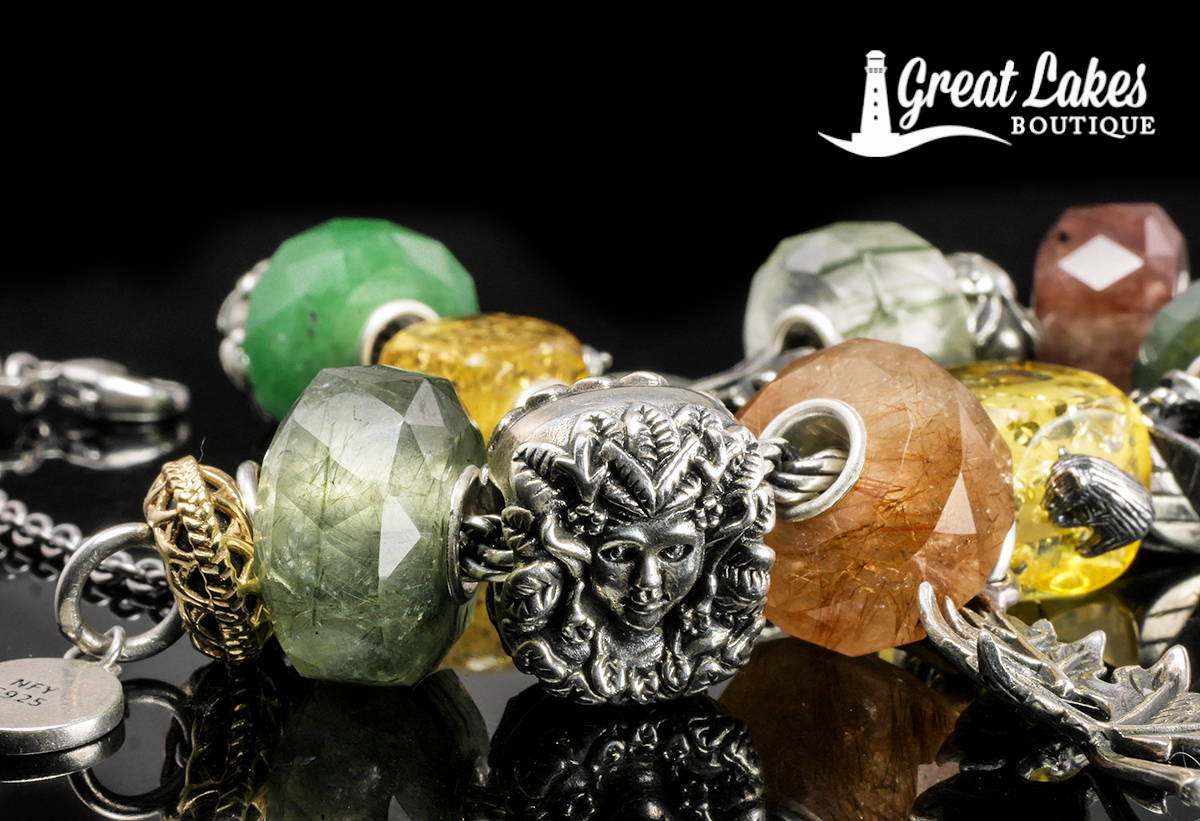 The Redbalifrog Green Goddess features and actually I wanted to include the Green Man and the Holly Man too. These stones are all about nature and it's beauty throughout the seasons and these silver beads are just must haves for nature lovers.
Finally here's the end result and it is so striking in person!
The combination can be cooled down to be a more wintery or icy combination with the addition of more of the Green Rutilated Quartz beads. These are so reminiscent of pine needles in snow.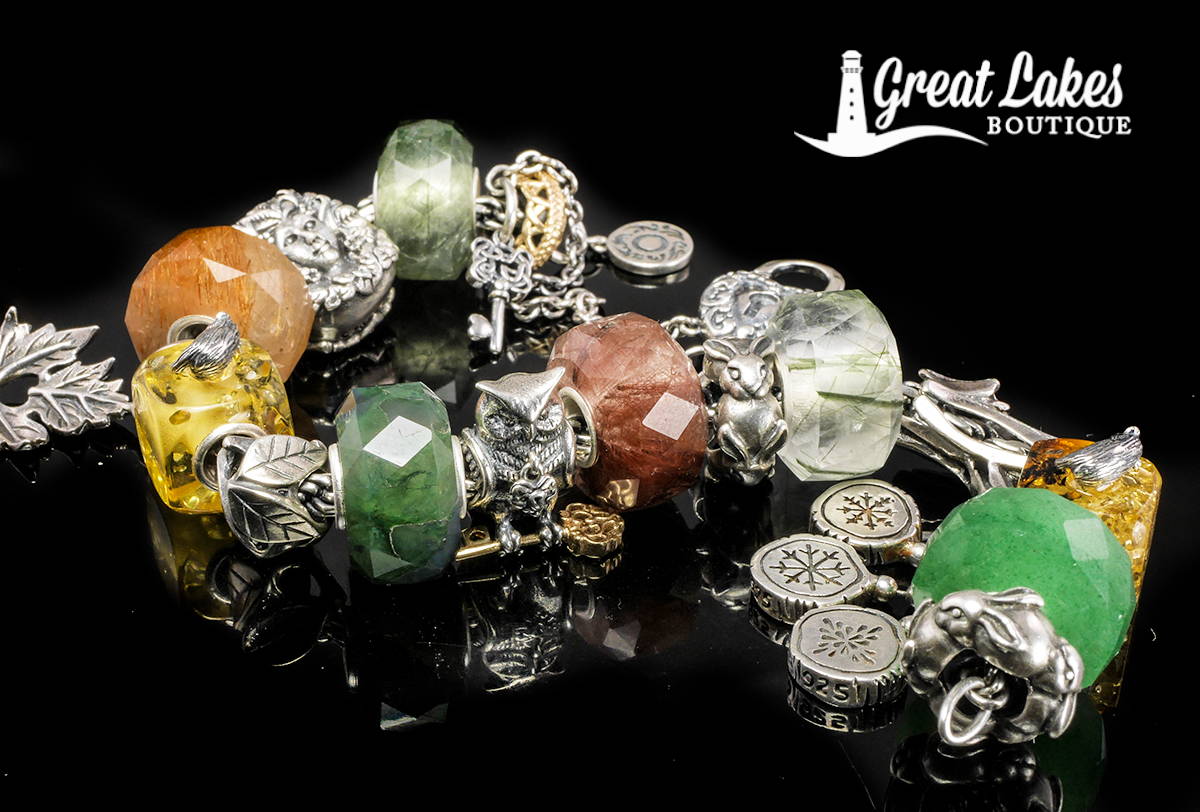 For the bangle wearers, I also wanted to share my bangle versions of this bracelet. One of them uses the Green Goddess, Green Man and Holly Man as mentioned above.