This charm bracelet blog offers a complete preview of part I of The Palace of Amber Winter 2020 collection, alongside a little inspiration.
A short time ago the first part of The Palace of Amber Winter 2020 Collection launched and featured Winter Bird and Window. These are actually both really quite dramatic pieces in their own right but what strikes me about the release is just how much they encapsulate the beauty of the season.
I adore winter. I find it so peaceful and tranquil. One of my absolute favorite book series has always been the Chronicles of Narnia and I remember being really captivated by the winter setting in the first book. I'll come back to that momentarily.
The Palace of Amber Window is an extremely ornate silver bead. As the name suggests it depicts a window and when you open the frames, you can look out onto a scene complete with pagoda, mountain and branches. The backdrop is an agate dendritic, which helps set the scene as winter.
The doors of this bead do click shut and you may actually need to poke them open from inside the core. (I've used the end of a bangle.)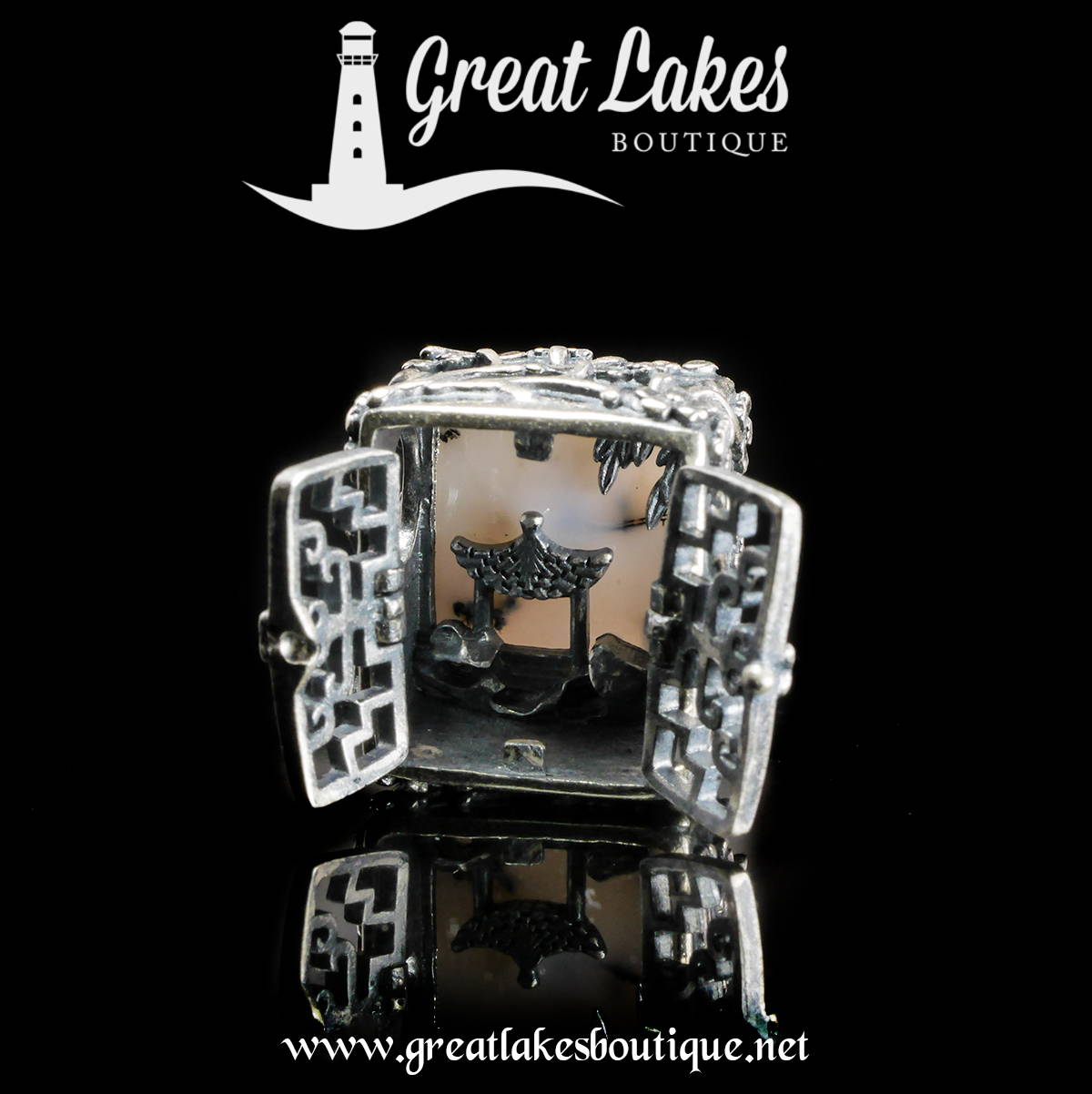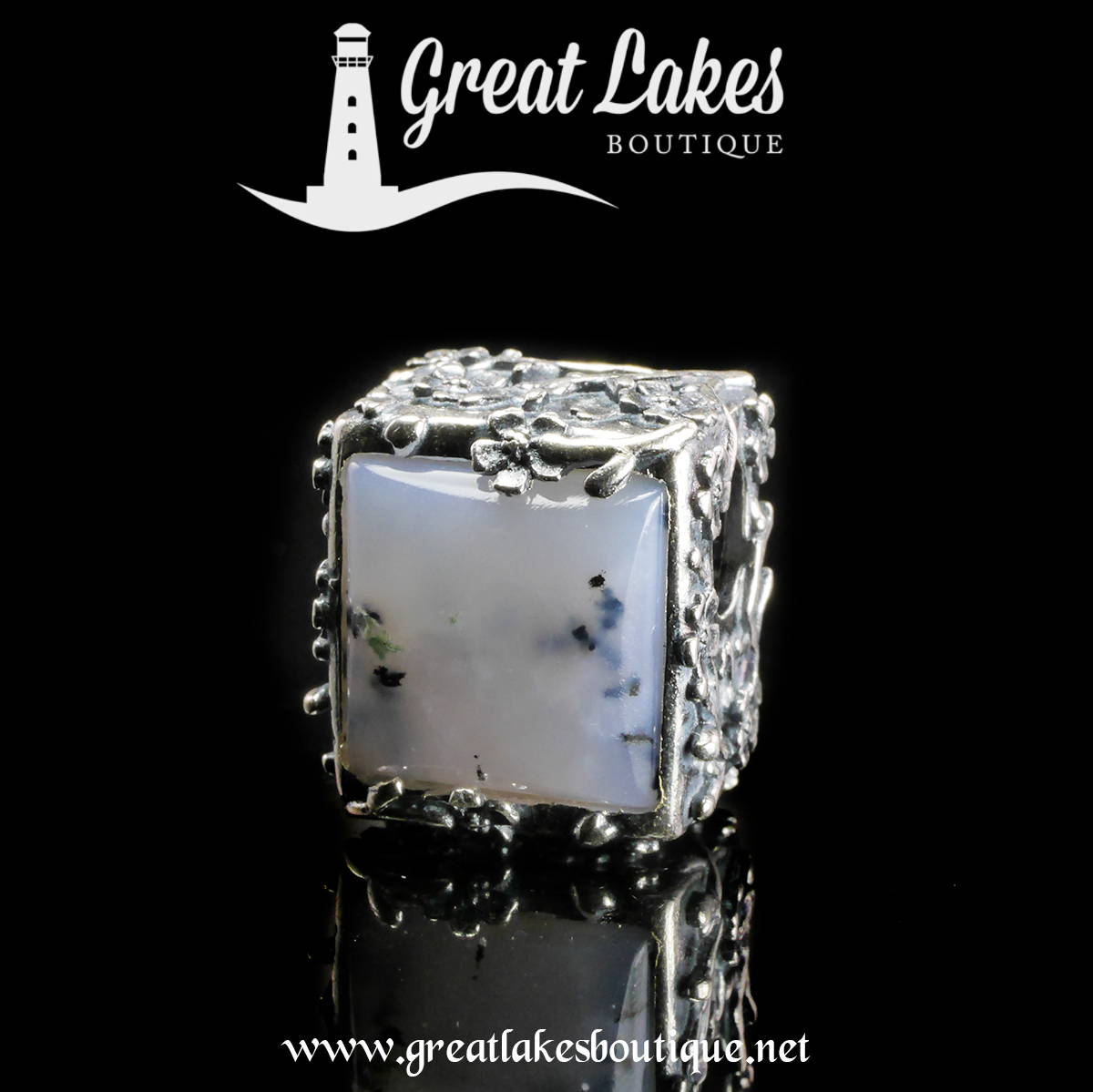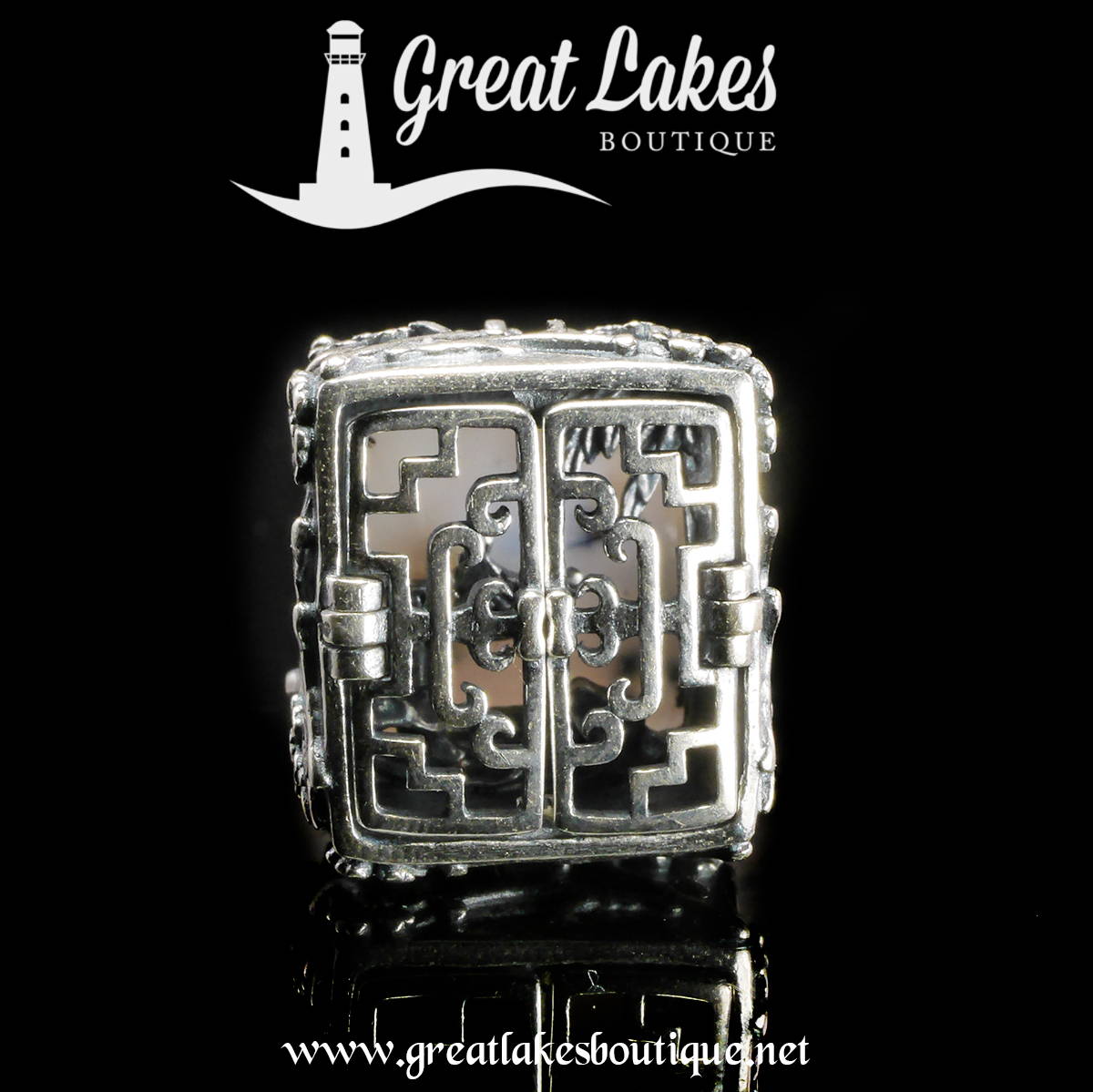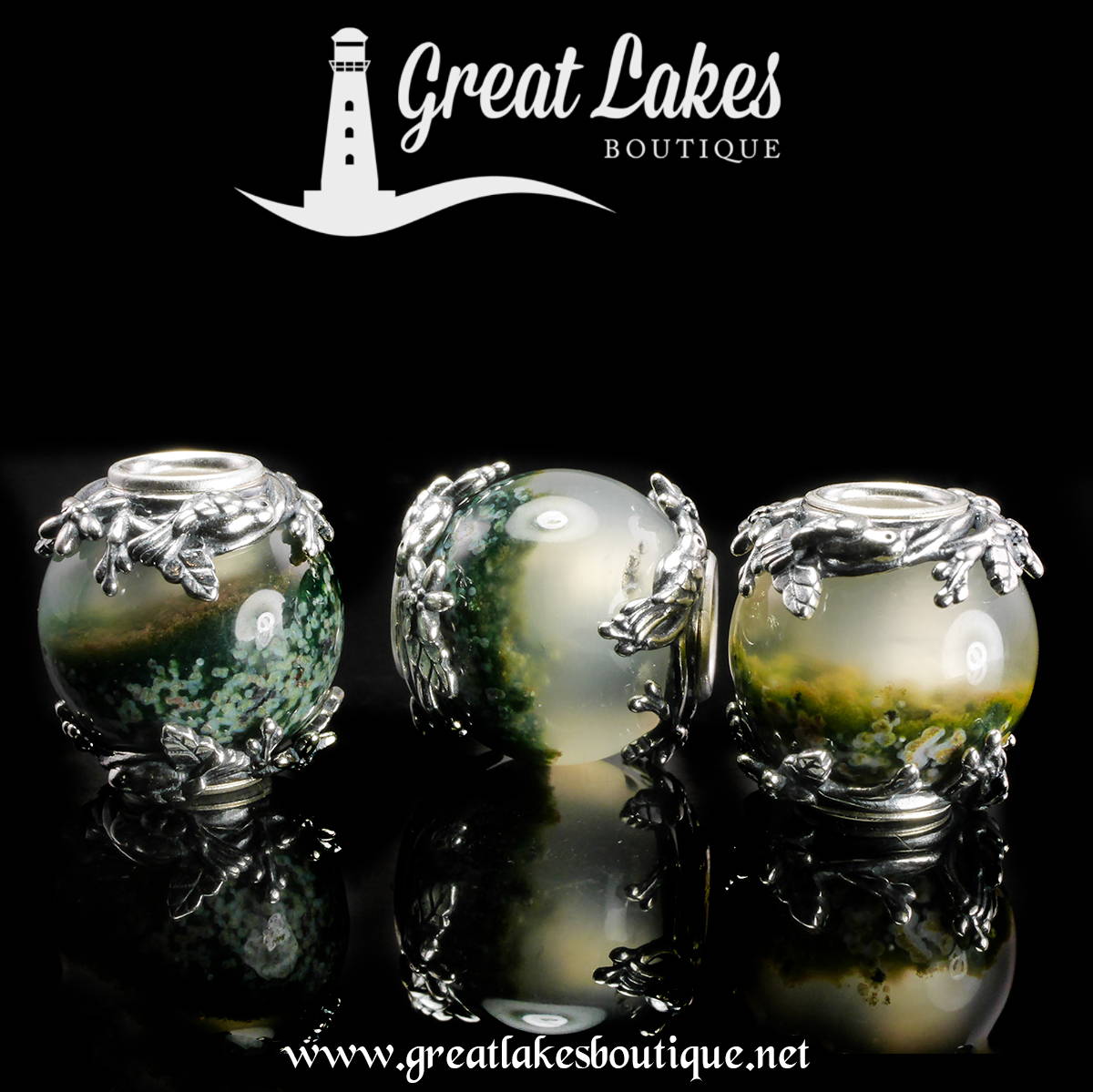 The Palace of Amber Winter Bird is the first of the winter season decorative cores and it's so striking! It's actually a crystal and it reminds me so much of the forest floor. Some of them look like late morning (or early evening) mist settling over a mossy floor. Others look a little like snow drifts starting to settle.
The core design itself features branches, tiny winter flowers and small birds. It's really very lovely and has such a winter season feel to it.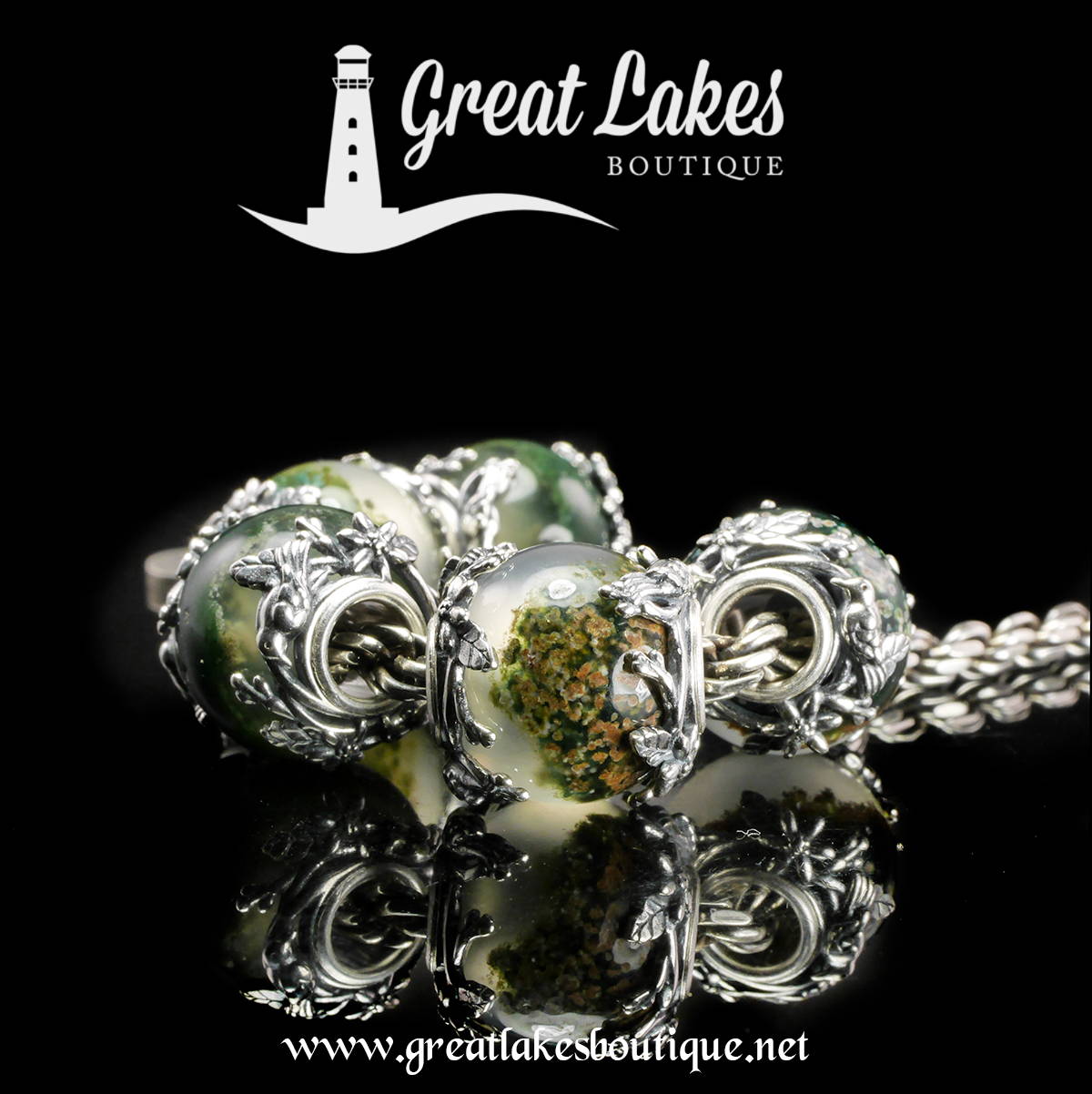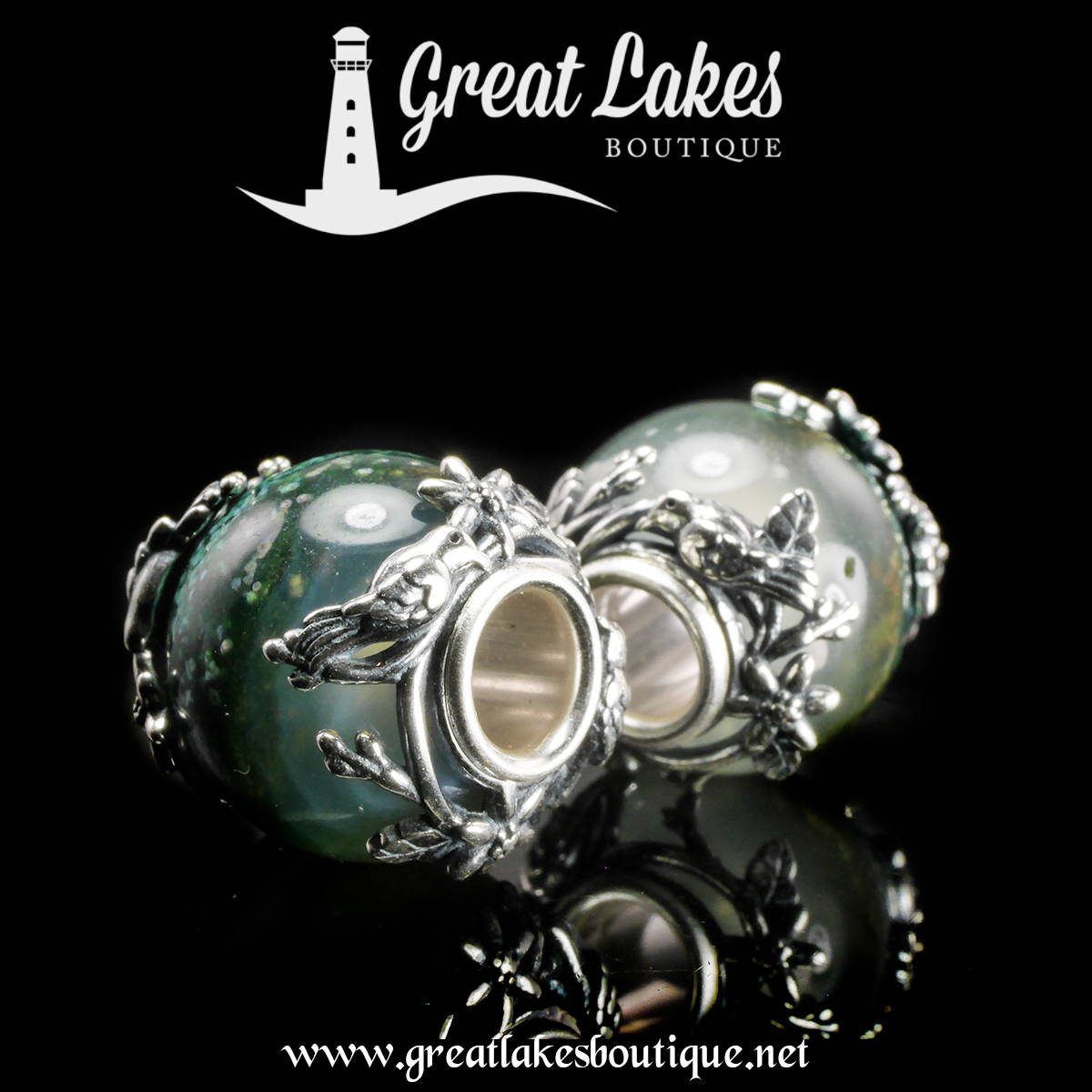 Finally back to the Narnia theme. Obviously it's a window instead of a wardrobe but with those ornate doors, it fits the theme well. The focal on the upper bangle is our exclusive (and almost sold out by the way,) Story, also from The Palace of Amber.
Aside from that it's actually a very simple stack as the color all comes from Winter Bird. The upper bangle is the Twisted Alternate while the lower is the Hexagonal. The clasp that you'll just spy in the next images is The Palace of Amber Cosmos Flower Lock. We've been huge fans of all of the recent locks as they have double ended clasps, making them so very easy to use.