This charm bracelet blog brings a little inspiration starring one of The Palace of Amber winter 2020 gemstones.
Happy first day of November everyone! With Halloween now over we're heading into the month of winter and Christmas launches which is so exciting. Later this week we of course see the Trollbeads Winter 2020 collection debut and you can look forward to live image shopping for that release as the clock strikes midnight and welcomes Friday.
The Palace of Amber favor staggered releases as opposed to larger drops, though their products still fall under a seasonal release. We'll be launching some of their winter arrivals this week but one of the new season gemstones already appeared a couple of weeks ago and that's the emerald. Emerald is a staple choice for winter. It's a cooler stone that styles well with winter colors and it can deliver an elegant yet still festive pop for those of you loving traditional Christmas bracelets. Today we're sharing a little autumnal inspiration with the emerald.
As part of the winter collection from The Palace of Amber, you'll see renewed focus on gray moonstone and smoky quartz (and as a spoiler, these will be incorporated into new pieces too.) The emerald was chosen as an accent to these tones.
Used here is the baby cut emerald and this alongside the round faceted cut are my favorites from the brand. They're smaller but still chunky in width and work really well on bangles. (I'm personally not a fan of slender cuts.)
A recurring theme in some of the fall pieces has been the use of dichroic glass or moonstones, representing small droplets of autumn dew. This bracelet uses The Palace of Amber Feather Stopper and Dew Shines Maple for precisely those reasons.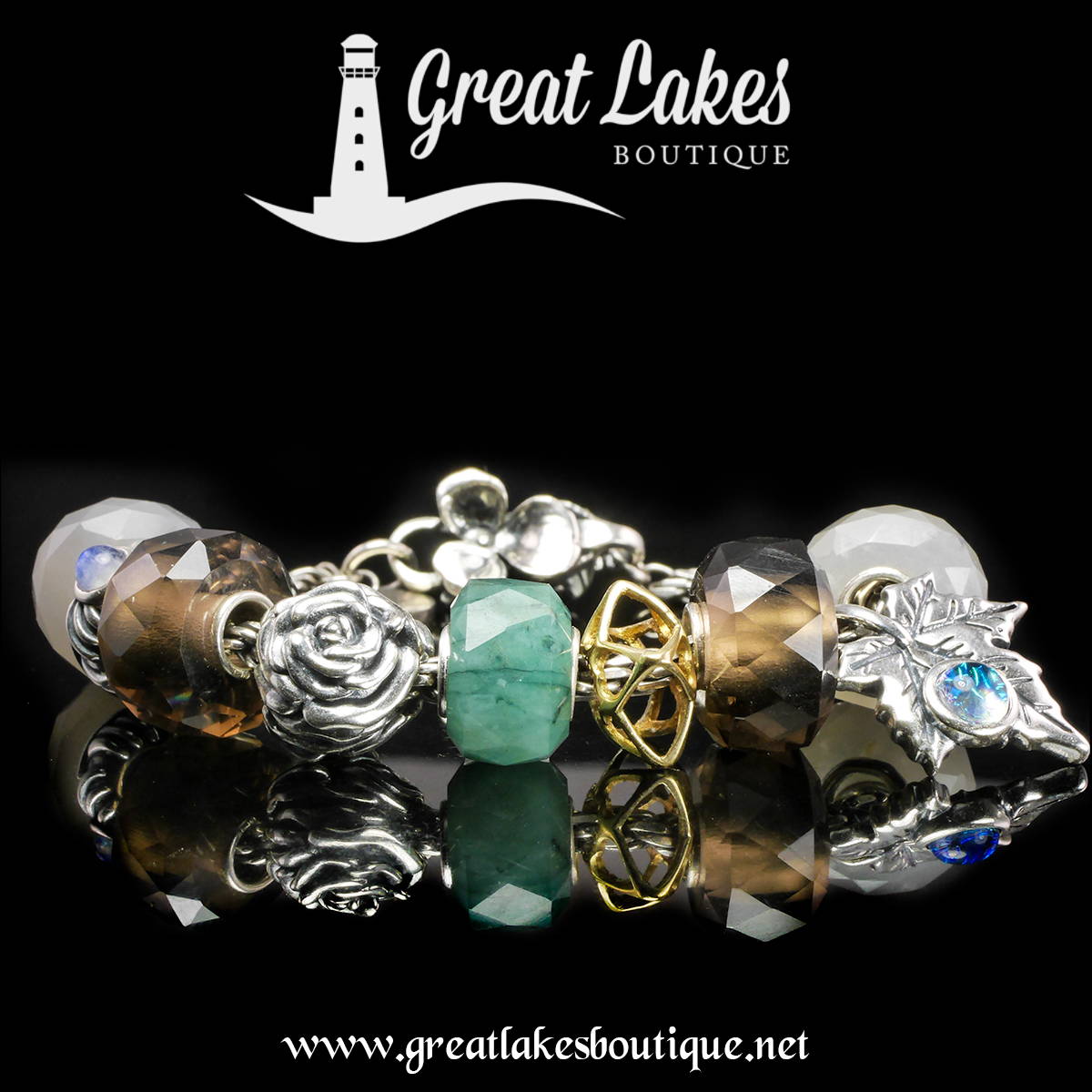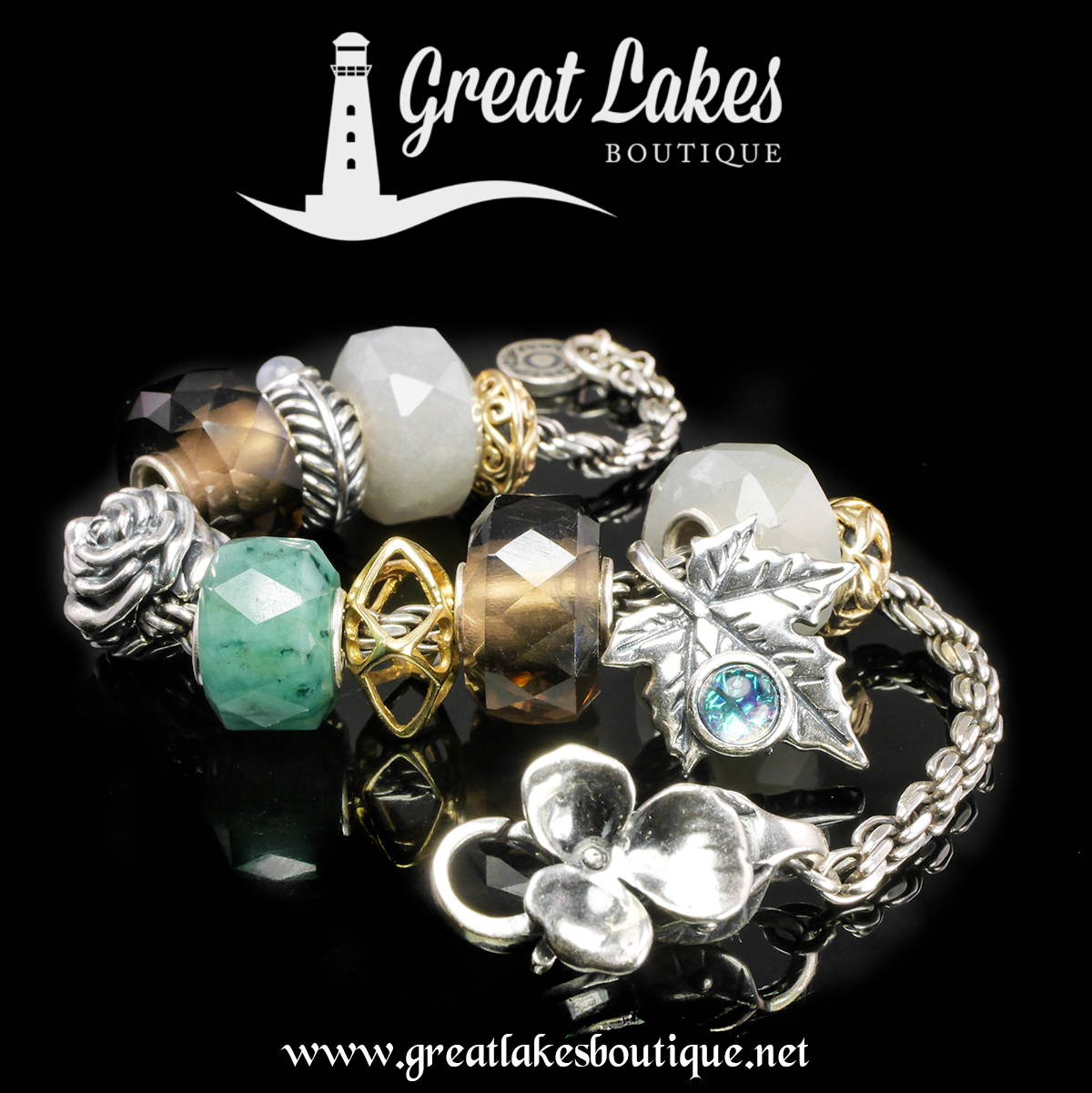 The Trollbeads Celestial brings some warming gold tones to this combination and the two gold stoppers are The Palace of Amber Solstice (we're very low on stock of this and it won't be restocked) and Bamboo. Meanwhile the lock is the Trollbeads Hues of Wonder Clasp and those of you who follow us on social media already know how often we use this.
Finally you can see the Dew Shines Maple in more detail here and it's become a real favorite of ours during the fall season. We'll soon be styling it on Thanksgiving inspired bracelets too.