This bead bracelet blog brings a little inspiration starring The Palace of Amber Winter Rose.
The Palace of Amber Winter Rose launched as part of the brand's winter 2020 release. This collection saw two decorative core glass. Decorative cores have become really iconic for The Palace of Amber and the detailing captured in them has been so good. The first two designs are Winter Rose and Sugar Plum.
Winter Rose is a cream shade with just a hint of a blush shade. It's very soft and easy to combine. Sugar Plum is a frosty pink with small, gold glitter patches. The two work well together or can of course be styled separately with other shades.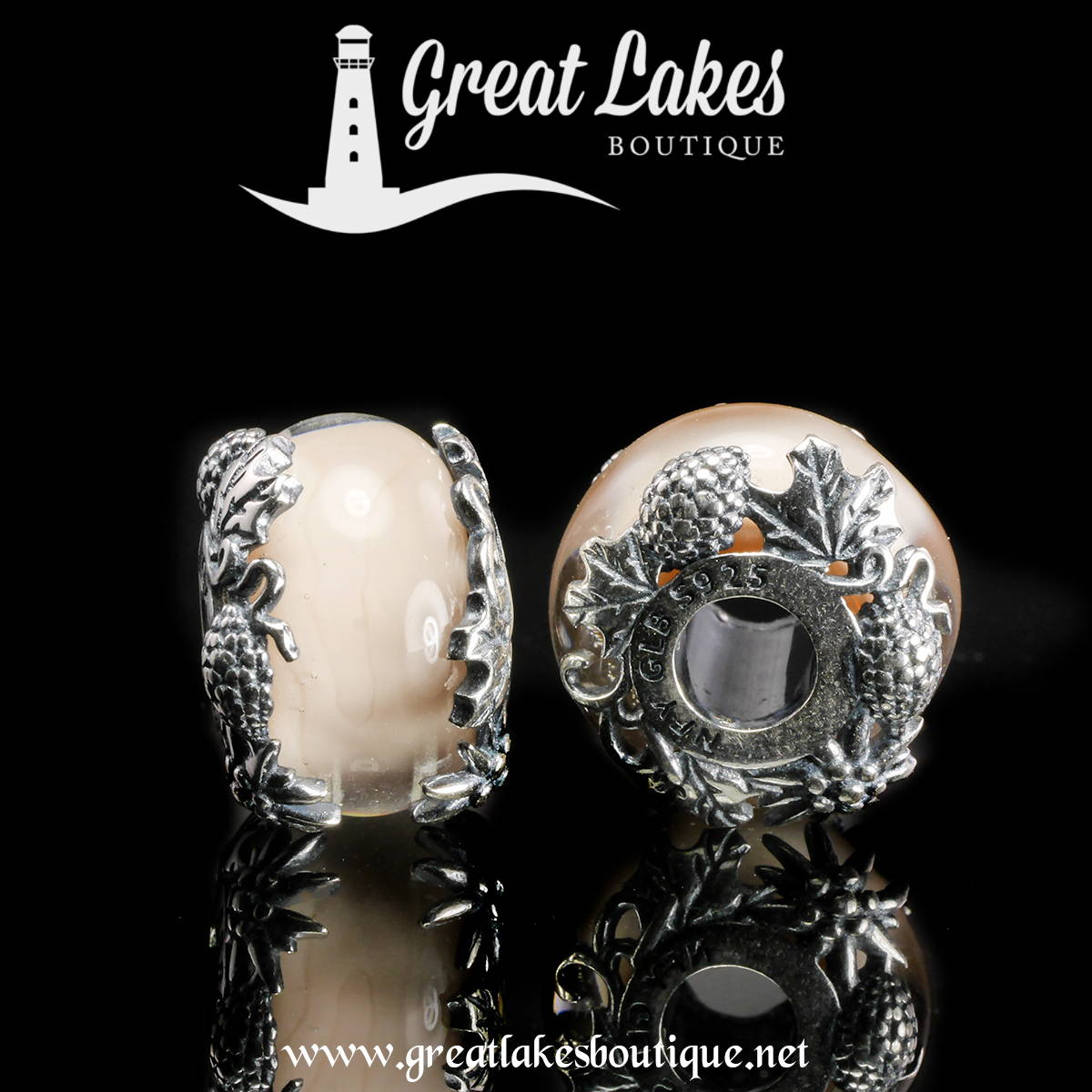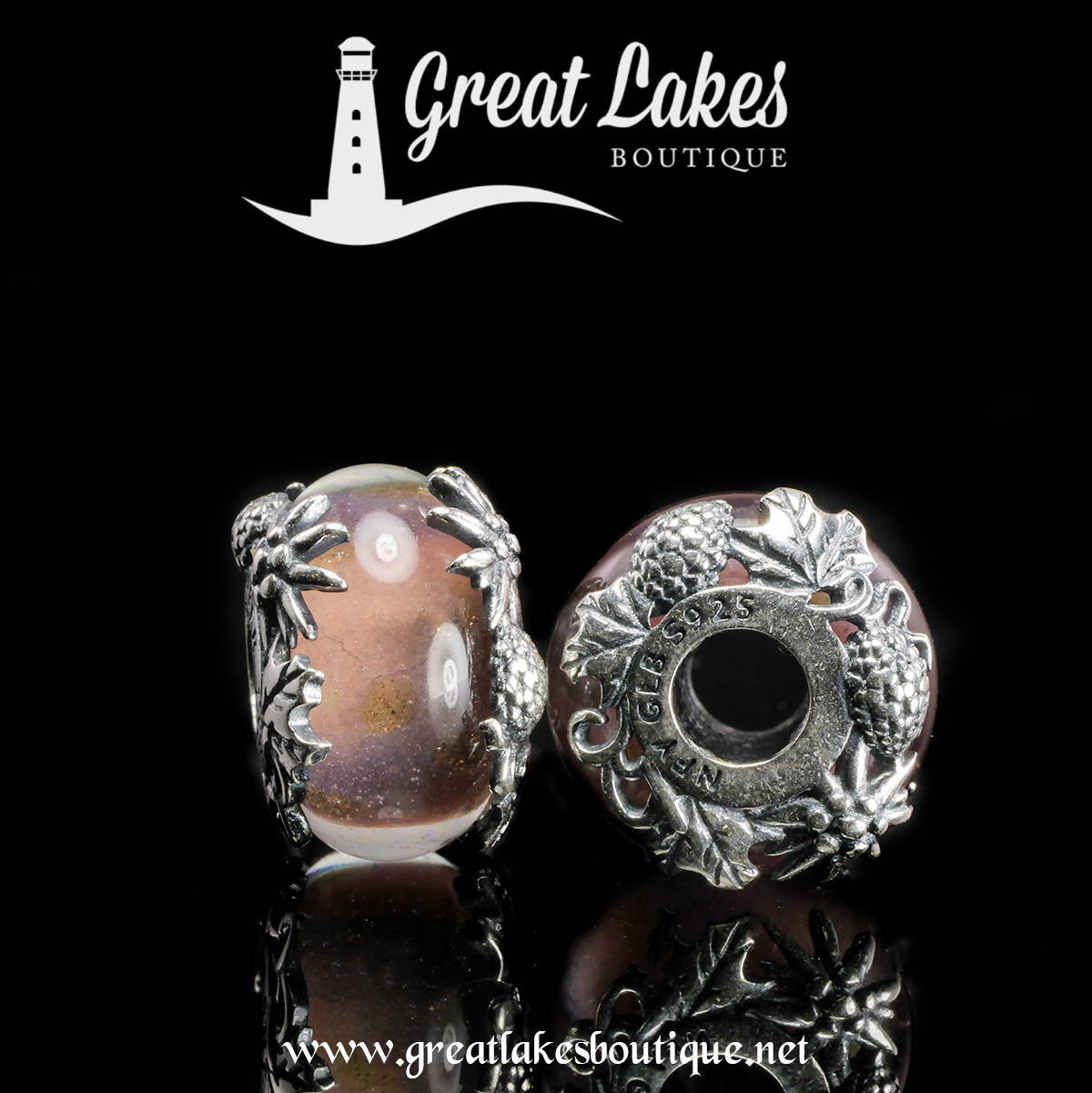 Last weekend we had a new deliver of Trollbeads Diamond Bead Ambers and with them finally back in stock, took the opportunity to share some winter styling ideas. I fell in love with this combination, using green rutilated quartz and moss agates, punctuated by chunky, detailed silver stoppers. It's what I then wore for the rest of the weekend.
Somewhat inspired by this combination, I wanted to try and use the Winter Rose in something similar. Using dark green shades is relatively new to me. I've never been a fan of the color until recently when it's started to creep more and more into my bead wardrobe.