This Trollbeads blog alerts readers to the Trollbeads double gift with purchase day!
It's an exciting day for Trollbeads collectors as double gift with purchase day is here. For just one day, from midnight to midnight on Tuesday December the 8th, you can qualify for *two* gifts with purchase on your Trollbeads spends. Please do be aware this offer only applies to orders placed today and no exceptions can be made.
Be sure to use the button below to choose your gifts. (This is important.)
Spend $200 or more and you can qualify for a FREE Trollbeads Mittens bead, worth $61. Simply add the Mittens to your cart and use the code MITTENS at checkout.
Spend $250 or more and you can still qualify for the FREE Trollbeads Heart Bangle worth $116.
These offers do stack so just for today a spend of $250 or more gets you both free items when using the code ALLTHEGIFTS at checkout.
Please be sure to use the link above to choose your gifts otherwise your codes will not work correctly.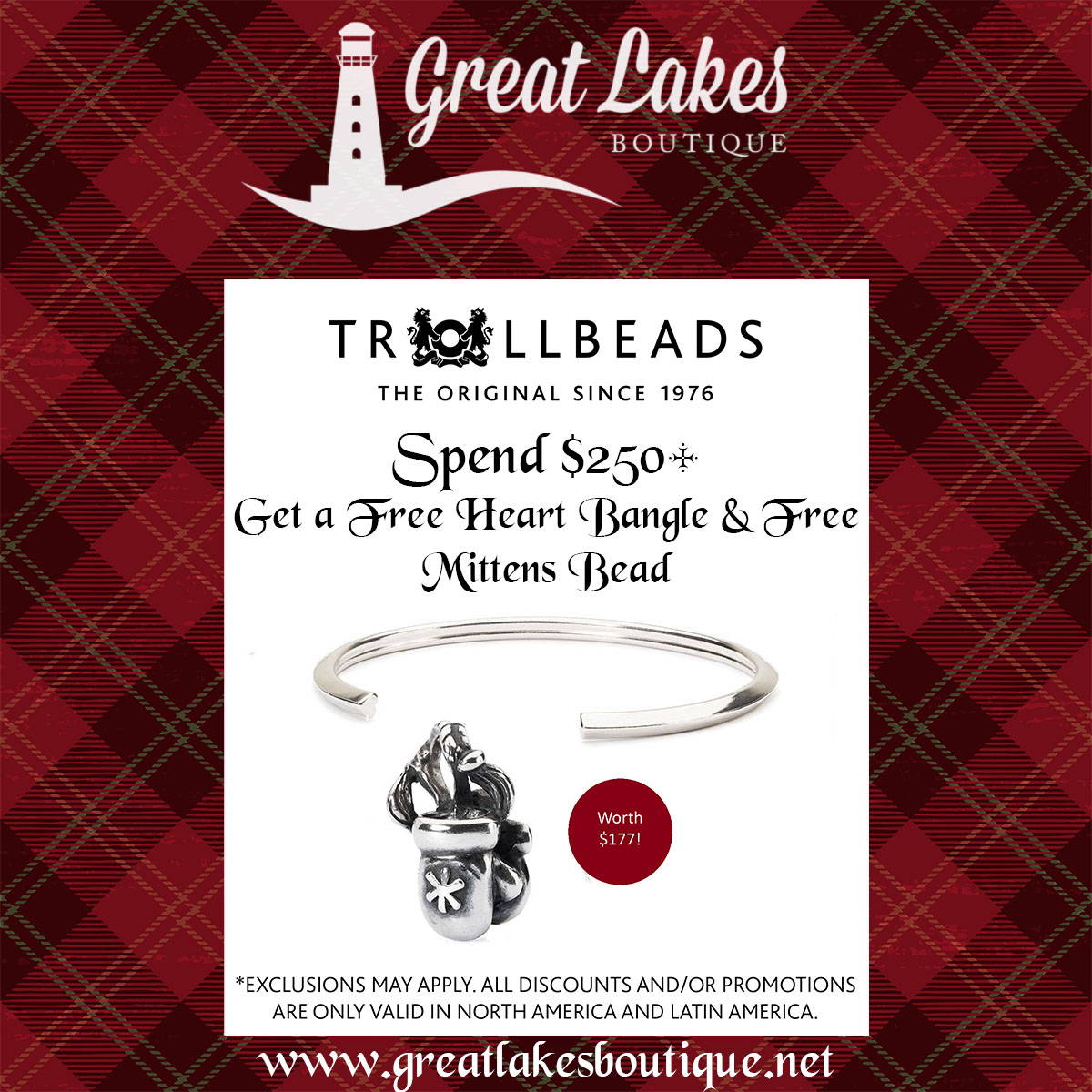 Obviously this is the perfect opportunity to blitz through your wishlist, be that the new releases or beads you may have missed during the course of the year. There are no exceptions as to what you can shop to qualify, only that they must of course be Trollbeads products.
Remember we have a brand new batch of those amazing Amber Bead Diamonds, exclusive bead of the Americas. We still have just a few of the new Dragon of Power, limited edition for Black Friday. We have a huge number of Trollbeads uniques live for you to browse, plus the newest Trollbeads Christmas 2020 release too!