This charm bracelet blog shares a little inspiration starring our newest brand arrival, Thomas Sabo Karma Beads.
Since Thomas Sabo Karma Beads arrived at GLB earlier in the year we've all become more than a little obsessed with the line. This brand has a huge range of themes within their beads so they cater to a lot of varied tastes. They all have one thing in common however; this neat, tidy, contemporary feeling look and oh am I in love.
There's one color combination I've enjoyed for a couple of spring seasons now and it's white and oxidized silver. White is also one of the key color trends for the S/S 20 season.
It feels crisp and clean and yet that contrast between the oxidized silver and the simple whites just brings an edge to the combination.
I'm not a huge fan of pastels nor do they really suit my skin tone so white is actually a way to wear a brighter, more summer feeling color without stepping into territory that I don't enjoy as much.
In clothing terms white can be a very unforgiving color to wear so mixing it into jewelry is an option for many who like to follow color trends too.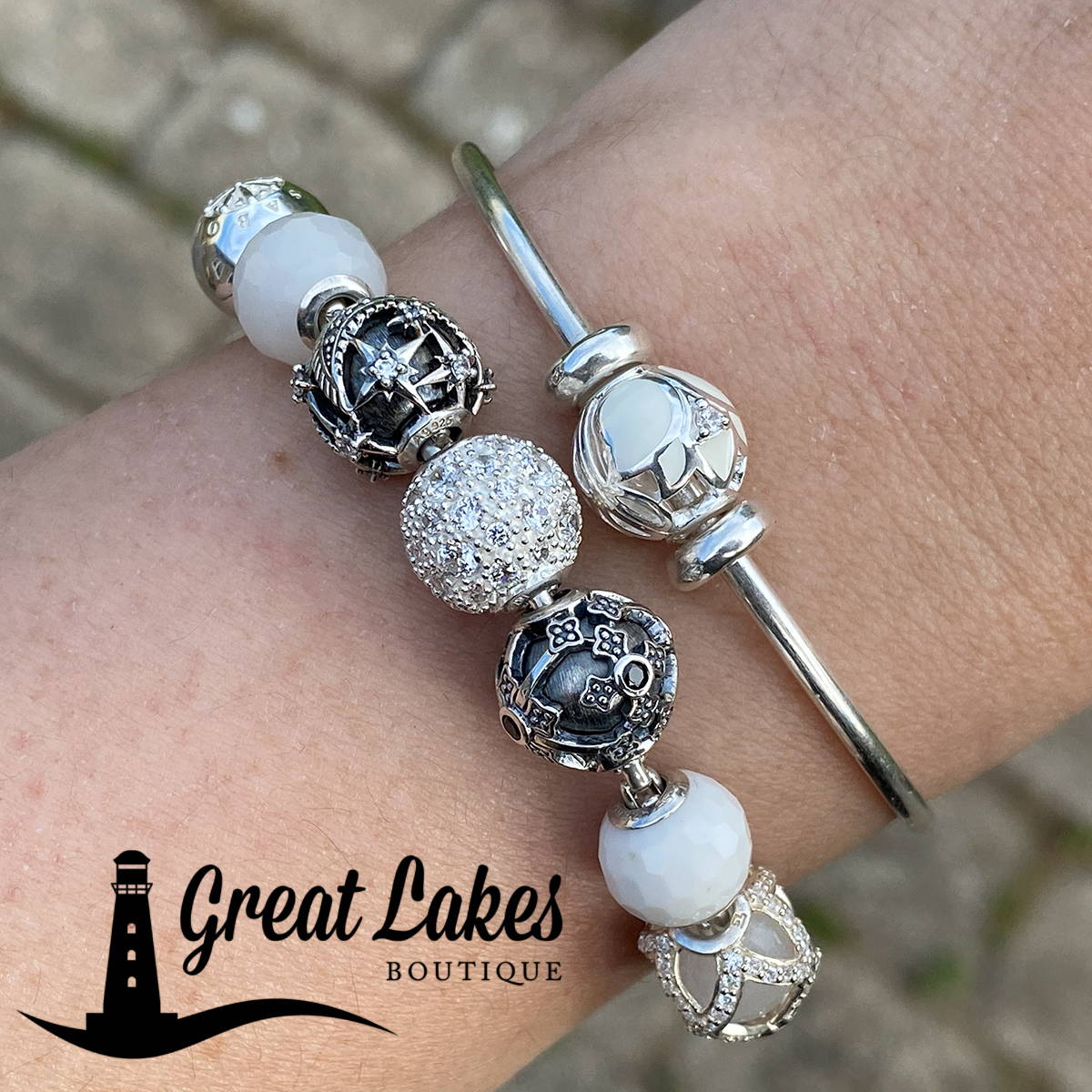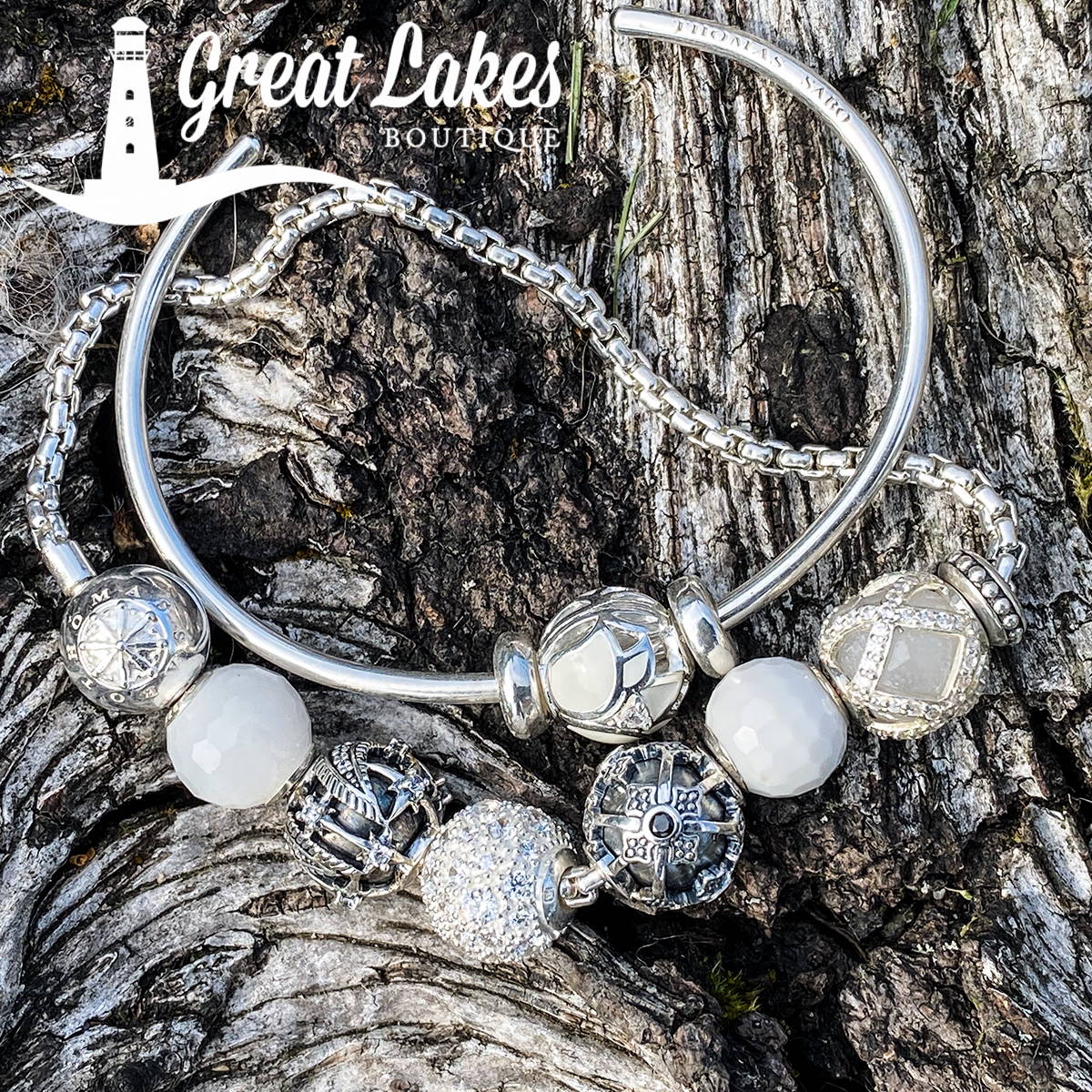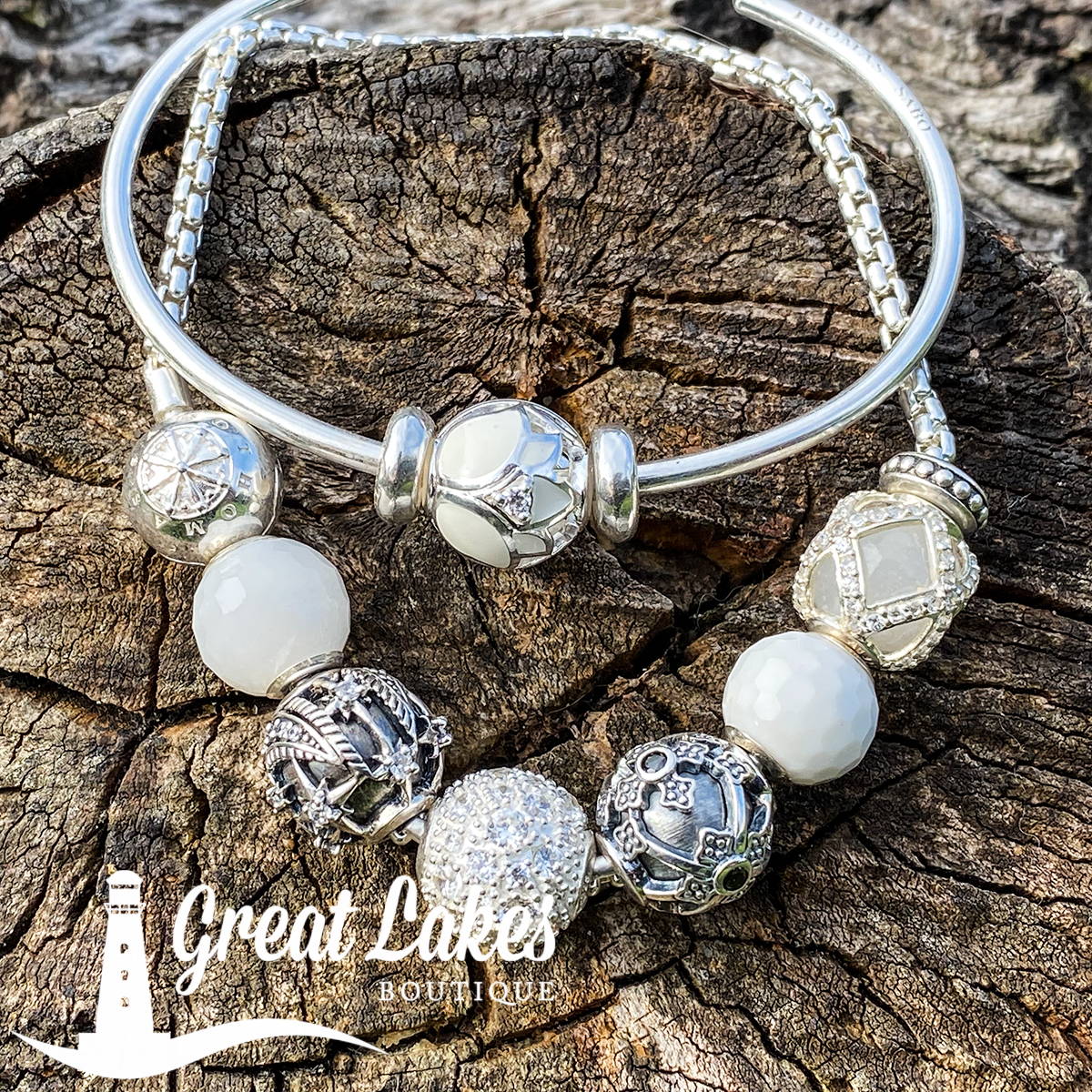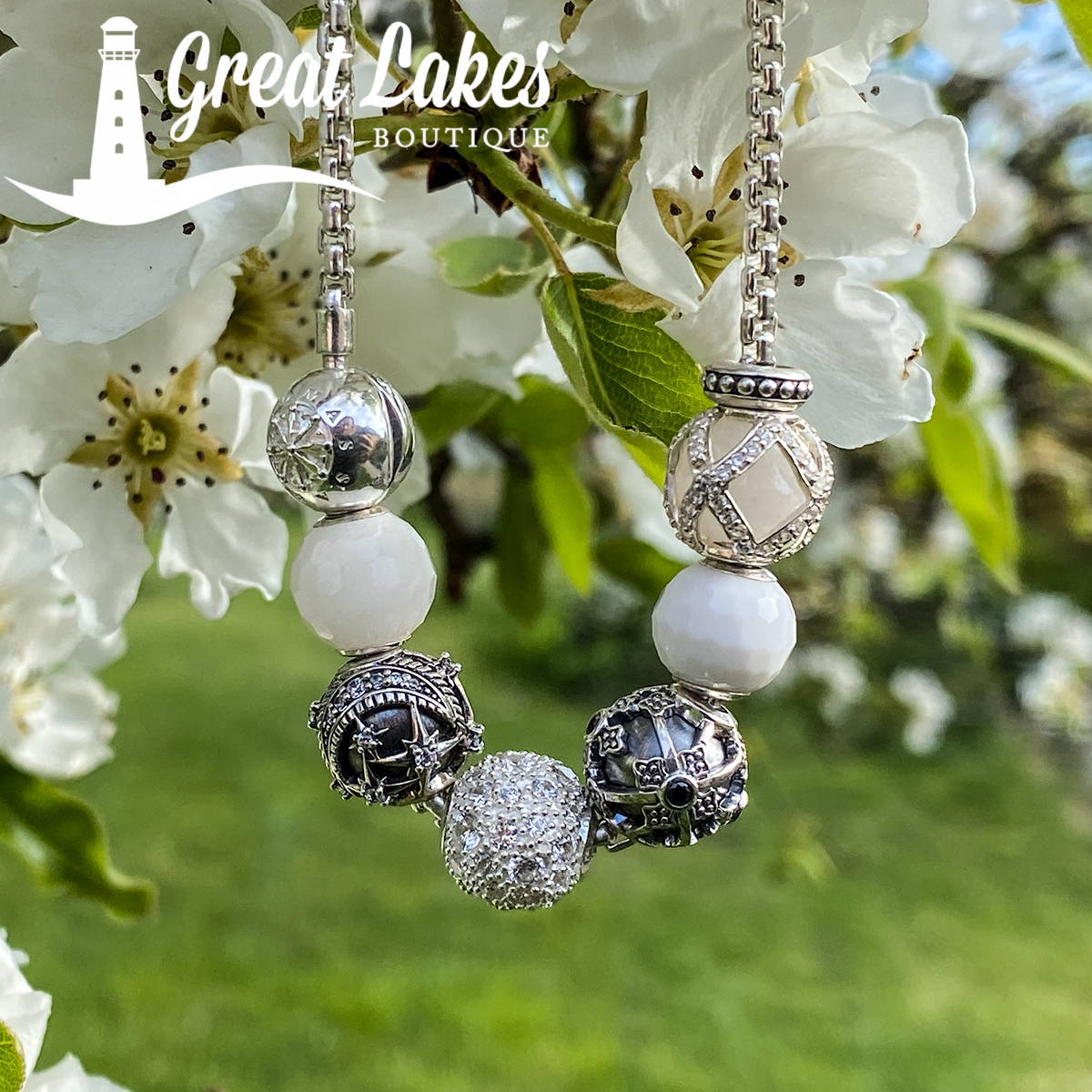 This brand does require you purchase new carriers due to their very tiny core but their bracelets and bangles are both lovely.
I particularly appreciate the fact that the clasp integrates into the combination. Admittedly this is a mini bracelet so the clasp is easy to identify but the design keeps that consistent, contemporary feel.
If you're interested in the details of the beads used, you can find those at the very bottom of this article.
Want the whole bracelet? We can arrange that too. Drop an email to victoria@greatlakesboutique.net or message on social media or via live chat.