This charm bracelet blog brings a little inspiration for Halloween starring Thomas Sabo Karma Beads.
Halloween is going to look different to what we're used to this year. Much like everything else has changed. The good news is that no matter what other restrictions are in place, we can still celebrate in style with themed bracelets.
When it comes to more gothic design, Thomas Sabo Karma Beads is absolutely our leading brand. Their edgier vibe spans everything from dark gothic through to punk rock and then some really quite cute creations. Karma Beads have become such a favorite here at GLB this year but they definitely come into their own at this time of year.
This Thomas Sabo bracelet and bangle set features gothic motifs with a whole lot of sparkle and glam for a dramatic yet elegant fall look.
The stones used here are faceted obsidians, while you'll find a lot of black pavé designs.
The Thomas Sabo Karma Beads Black Skull just off center is one of the brand's best selling beads. It's also available with gold or even in the same silver but with a turquoise stone for those of you who prefer a little more color.
Meanwhile at either end you'll spot their Falcon and Black Cat designs, two of their most eye catching creations.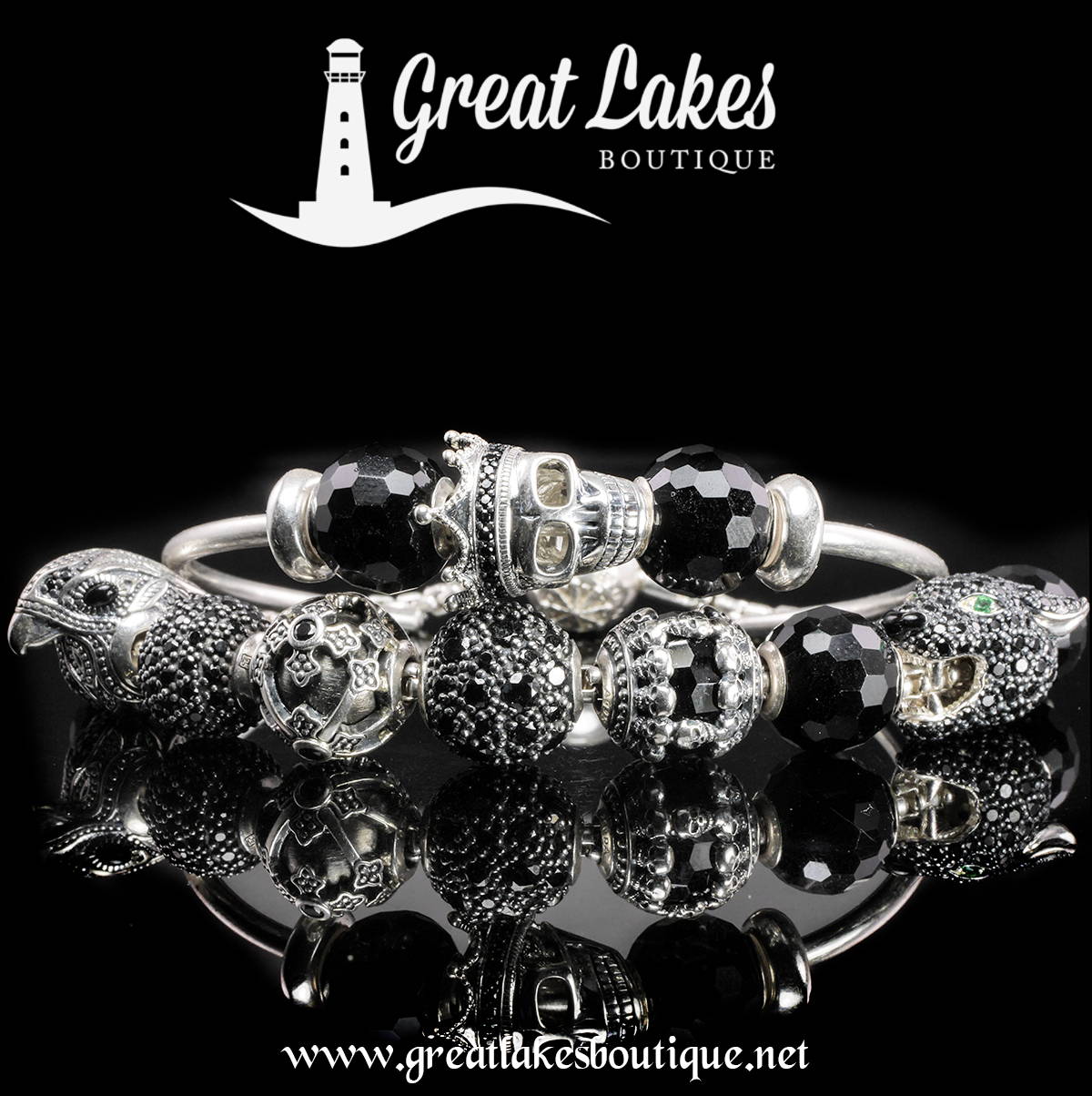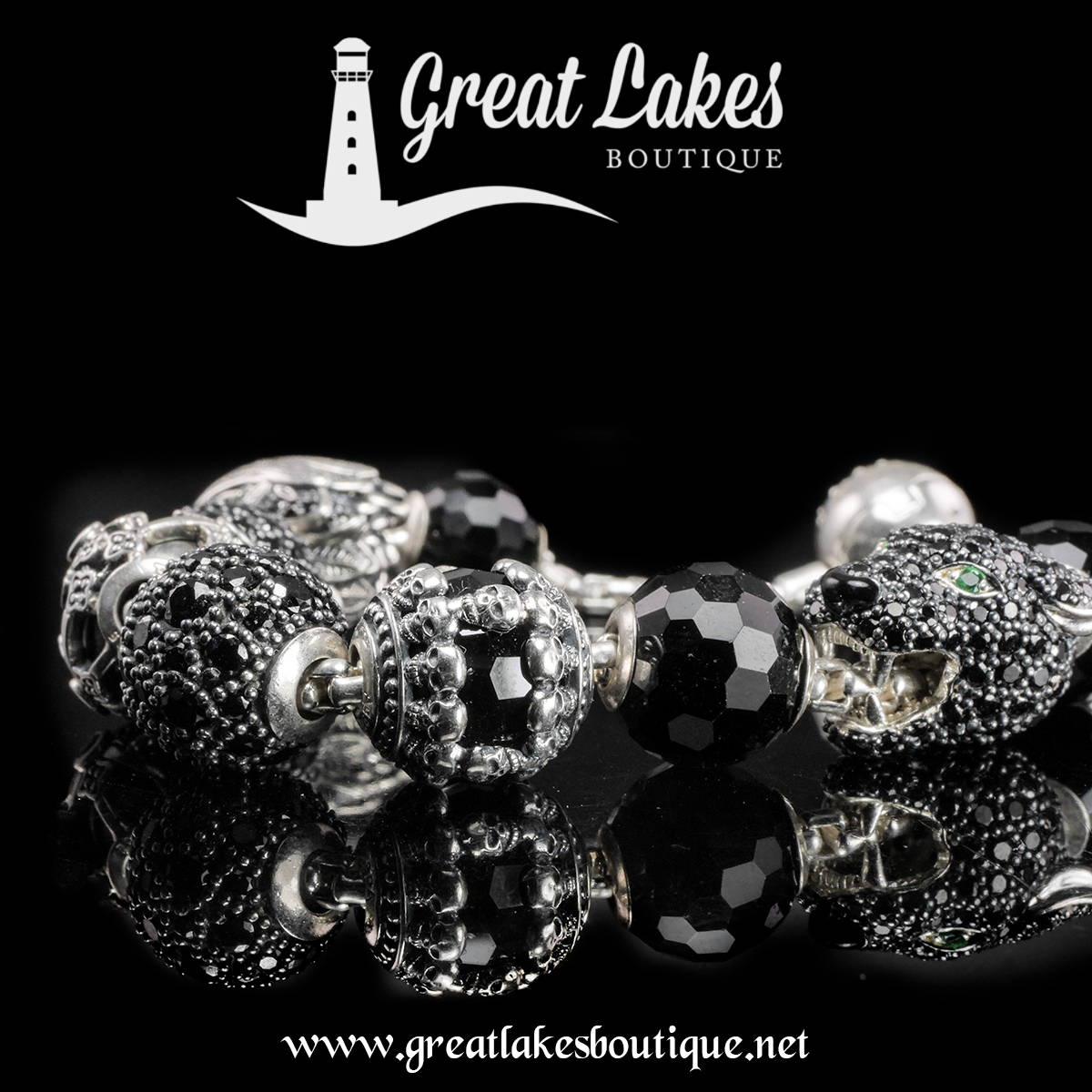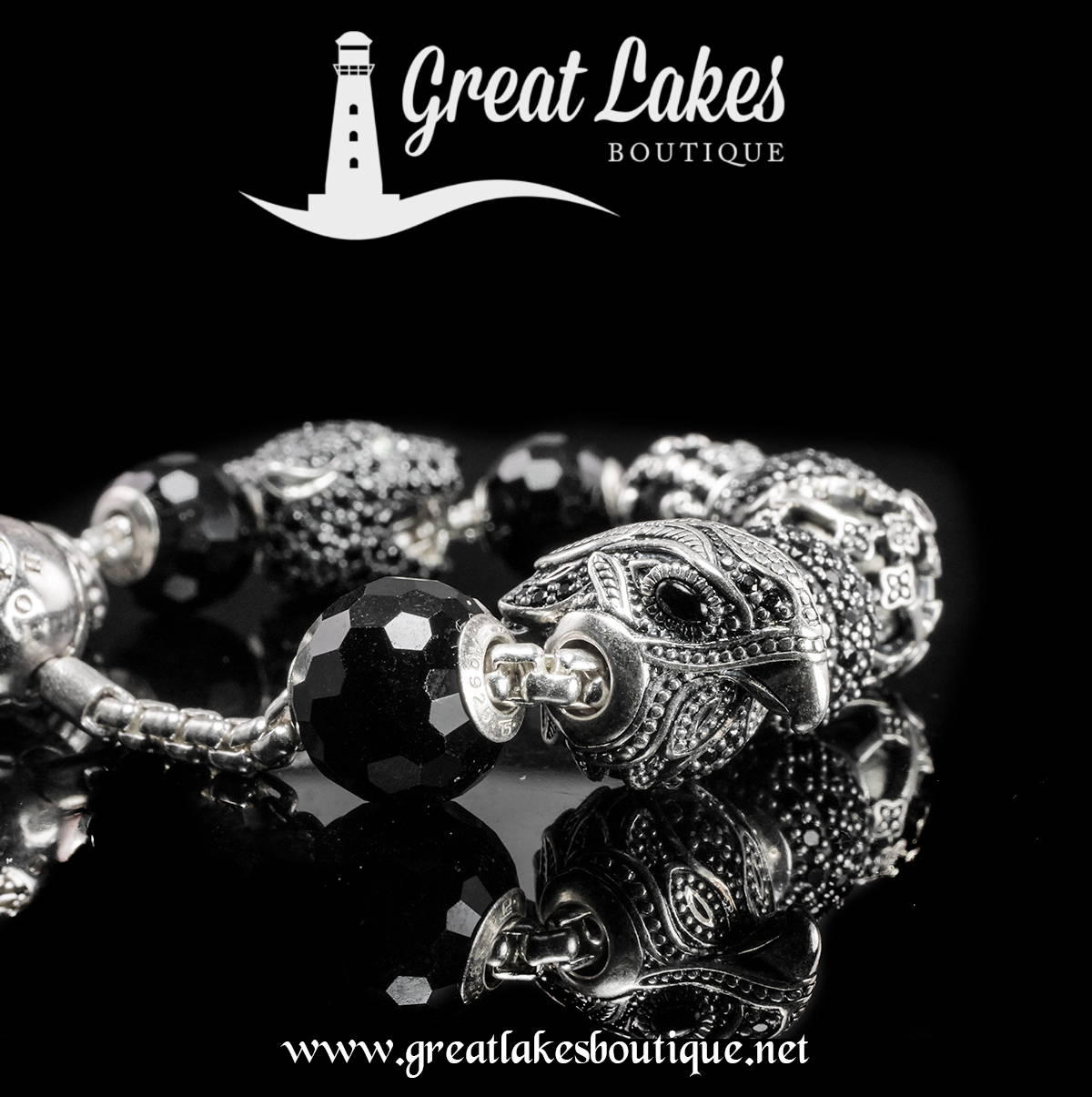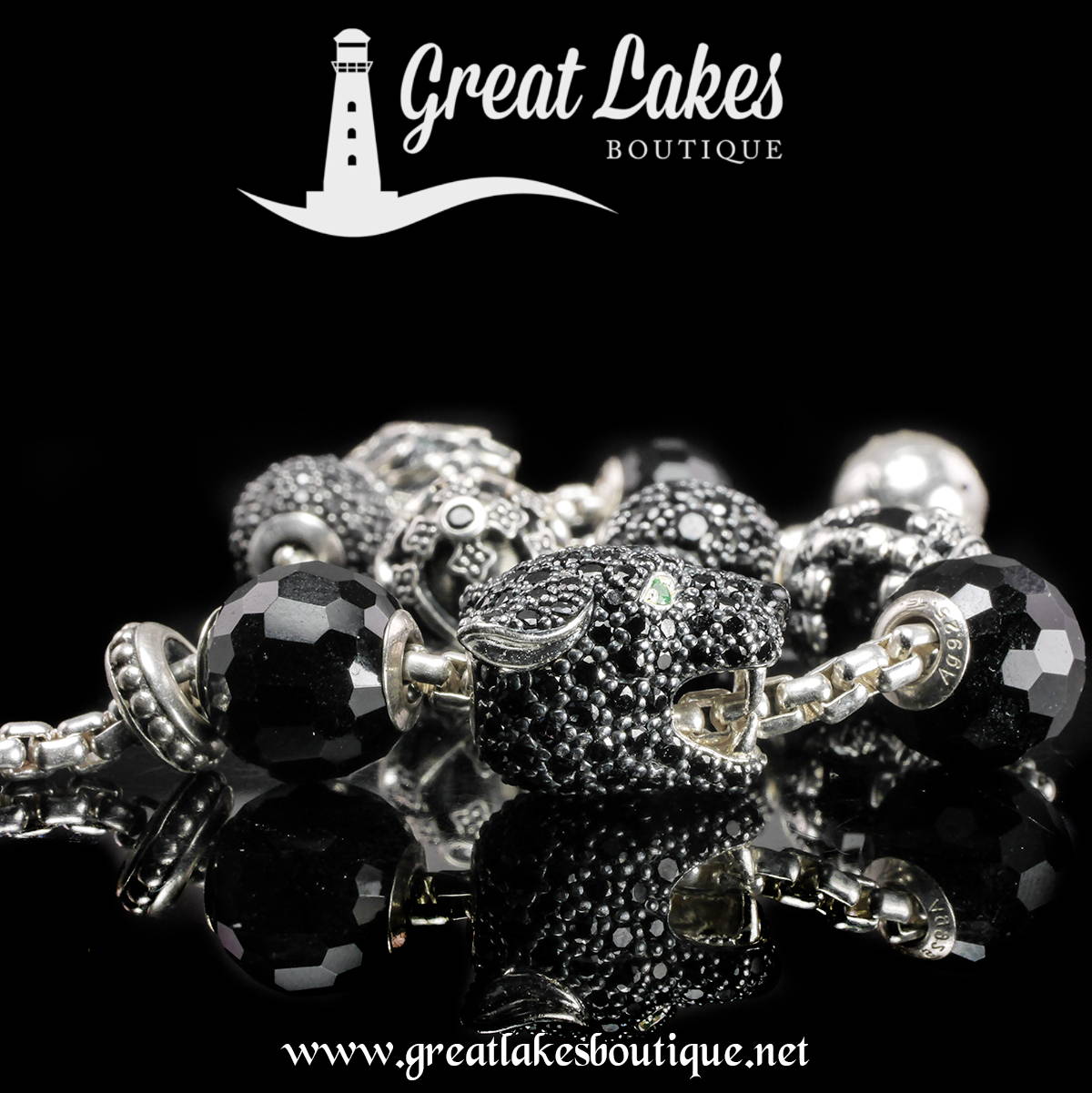 For those of you new to Karma Beads, the key thing to remember is their beads are not compatible with other branded bracelets due to the very small cores.
Other beads will fit the Karma Beads bracelets and bangles, so you can still mix brands on the one chain if you want but the beads themselves only fit Karma Beads branded carriers.
That said the prices on their carriers are very good, particularly when you consider the bangles come complete with the required stoppers.